Welcome to Vintage and Co.! We're excited to have you join us on the web.
This is our second week and we're thrilled to have sold a couple of big pieces already!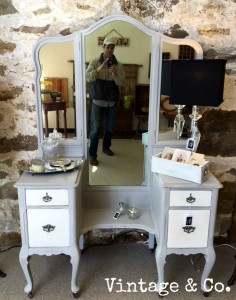 Today we've added a couple of new arrivals, the first being the
Parisian Gray chalk painted vanity with a tri-fold mirror.
Price: $295.00
This piece was made by the A.C. Norquist Furniture Co. out of
Jamestown, NY.
(And yes, that is my husband's reflection in the photo!)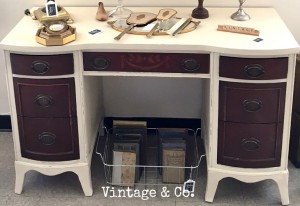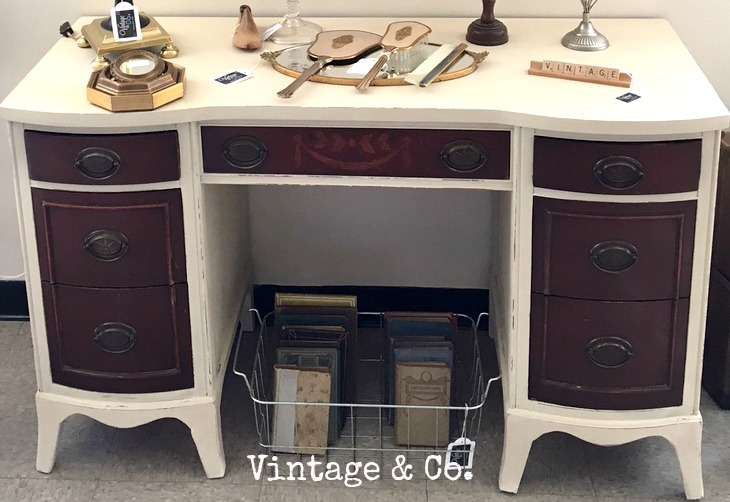 This other piece was chalk painted in this beautiful buttercream color
and we left the drawers in their original patina.
Love the contrast! This can be either a desk or a vanity.
Price: $175.00
Let us know if you have a piece you would like painted,
we take custom orders.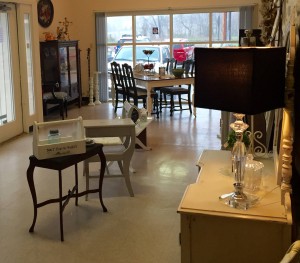 Stop by and say hello! We're located in Silver Spring, PA., right next to Caruso's Pizza
on Marietta Avenue.

Check us out on social media and you'll be one of the first to
see our new arrivals !
We're on Instagram as vintagnco
and also on Facebook:
https://www.facebook.com/vintandco/