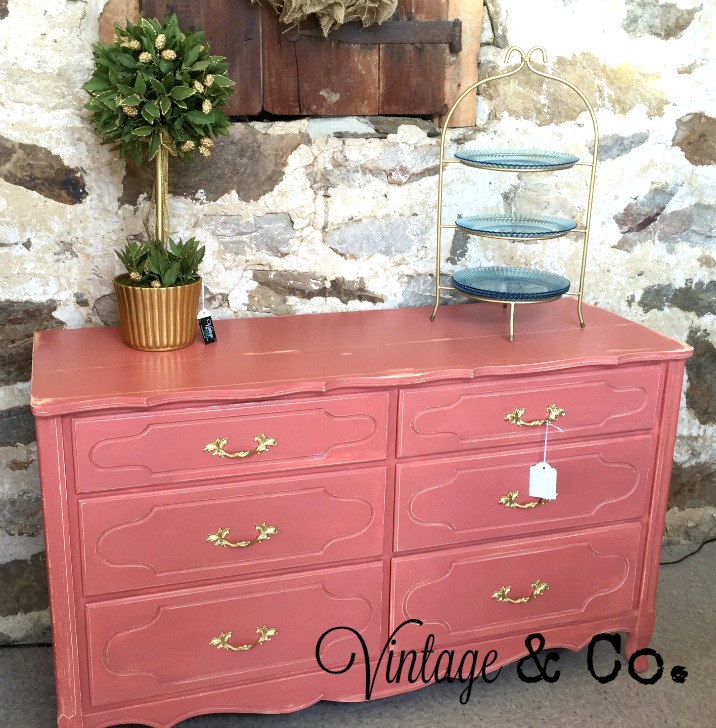 (This has SOLD, thank you!)
I just love this French Provincial style dresser and this color just POPS!
Seriously if it doesn't sell I just might have to buy it from the gal who gave it such a wonderful new life.
My Mother needs a TV stand and this works great for that purpose as well!
What's not to love? Wonderfully distressed and waxed to seal and protect, priced at 299.00.
We also have a coupon floating out there in the Clipper which expires at the end of June.
What a great way to use it!