Whew! They just keep on comin' in to the store! Vintage finds and furniture from our treasure hunting in good 'ol Lancaster County. Sometimes I wonder where we get all of the energy!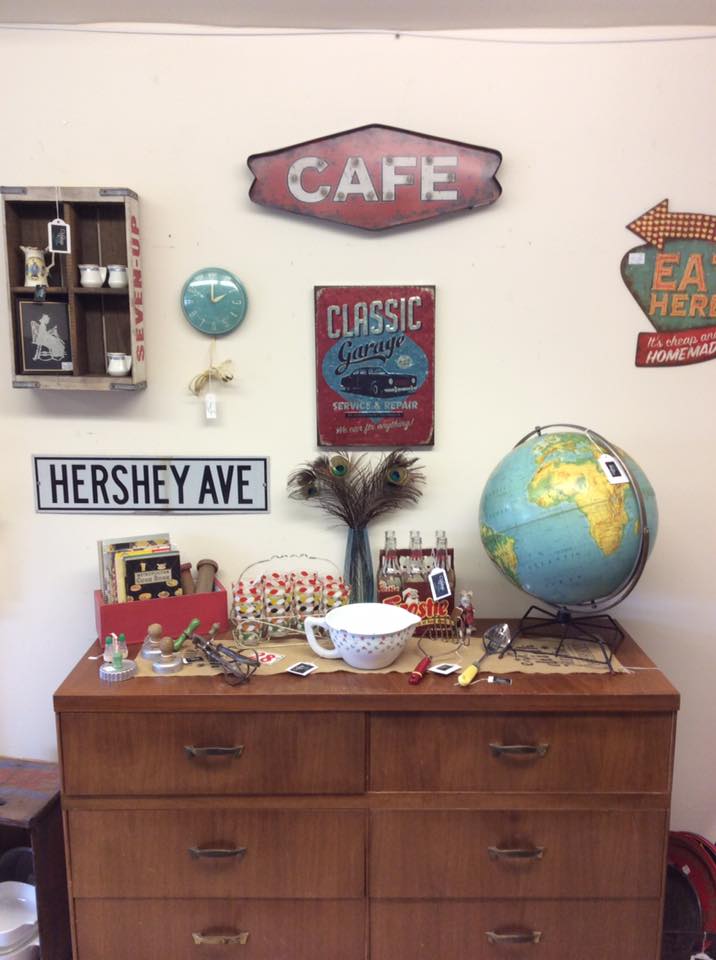 Energy or not, we were fortunate to be called in to check out a gentleman's estate right before he moved out of his home.

I loved this mid-century piece and it is actually in the
mid-paint process as you see here.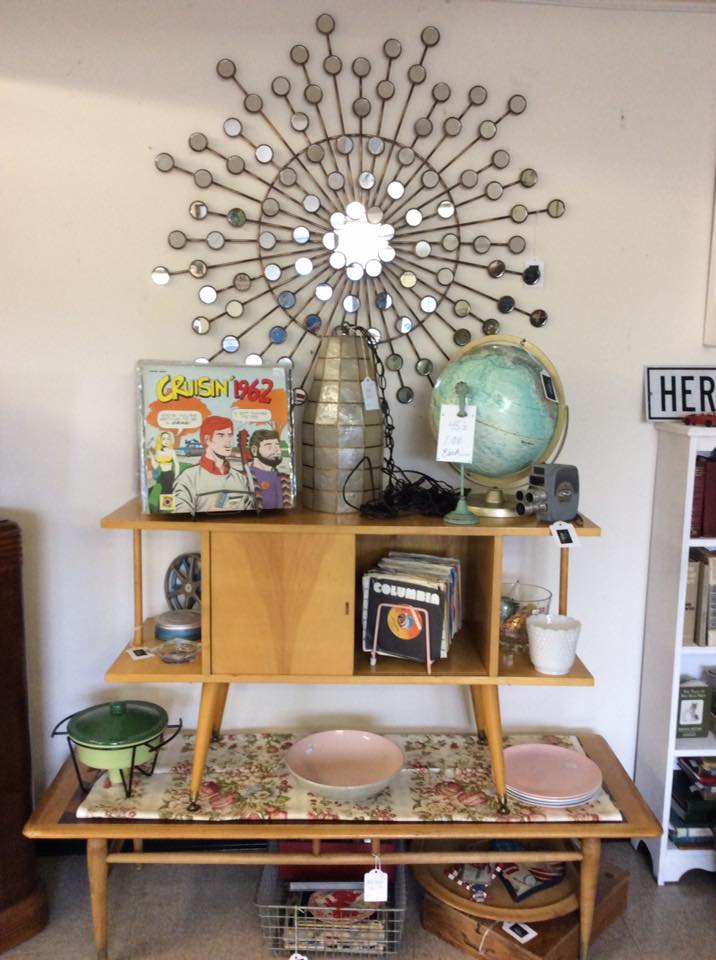 While we were there another mid-century piece caught my eye. The "entertainment center" was hand crafted and is in super condition. The mirror sold before I could put the photo on here.
Good problem to have, I say!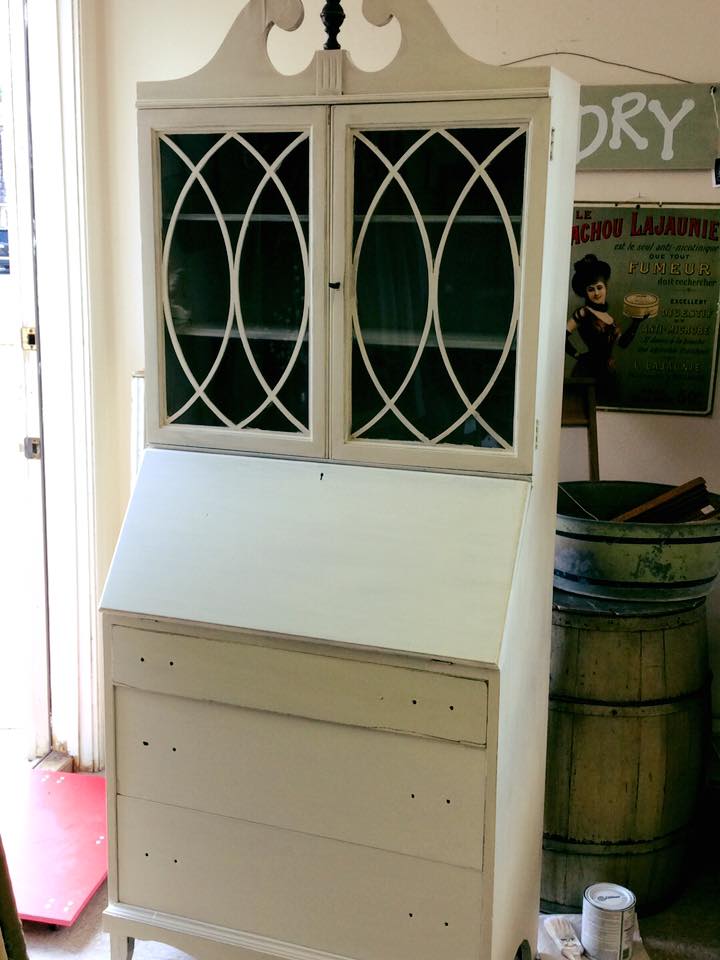 This vintage secretary desk was in storage so I can't really say it is a recent find… but it is new to the shop. Painted in a soft ivory with a light gray color inside.
Both the hubby and I worked on it, as we found time in the shop. I'm bringing the hardware in tomorrow so it will be completely done! The hardware was given a very light silver wash. Can't wait to see it all together.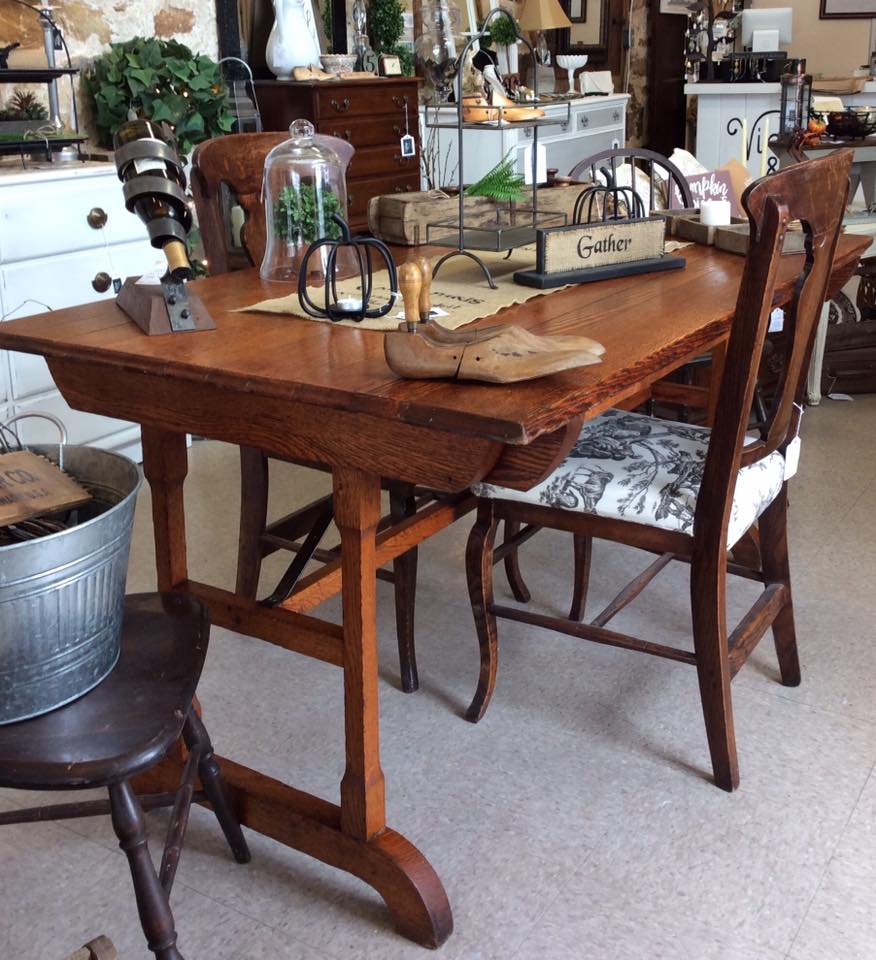 Also new to the shop is this 5 ft long farmhouse table. It has a bit of an industrial look, with metal "brackets" for support underneath. The table is in pretty good vintage condition so it will not be painted.
I plan on painting a set of chairs in black to go with it.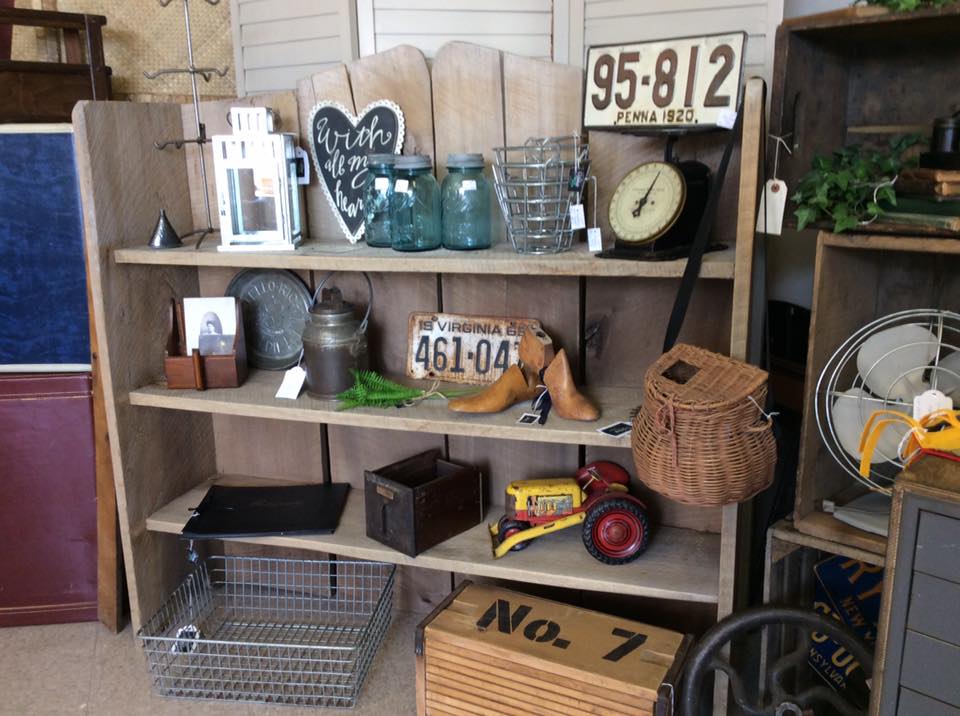 This old barnwood shelf won't be painted either. You just can't find real, original weathered wood like this, so we scooped it up. Summer isn't completely over yet and we have a couple more opportunities to scour parts of Lancaster County for more vintage finds… stay tuned!
Stop in the shop, we're open:
Tues  10 – 3, Wed thru Fri 11 – 5, and Saturday 10 – 5
Sunday Closed, Monday Closed