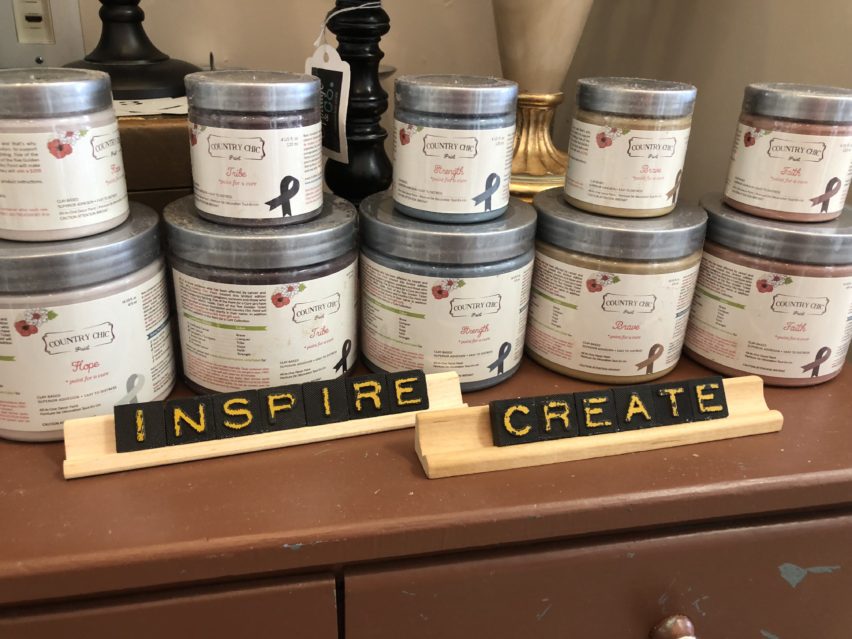 They're here and in stock!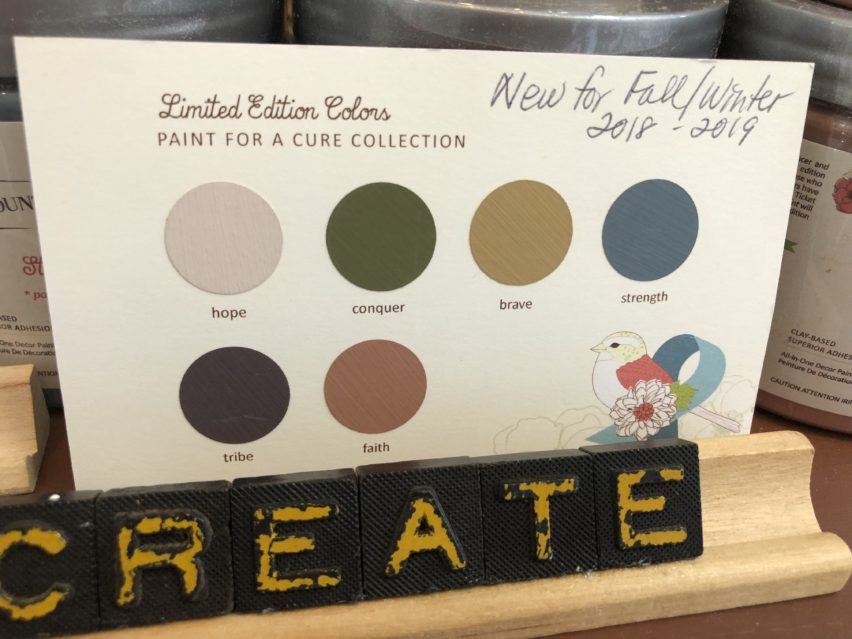 This year's Fall & Winter Limited Edition colors are part of the "Paint for a Cure" theme.
Each color represents a cancer ribbon: Hope, Conquer, Brave, Strength, Tribe and Faith.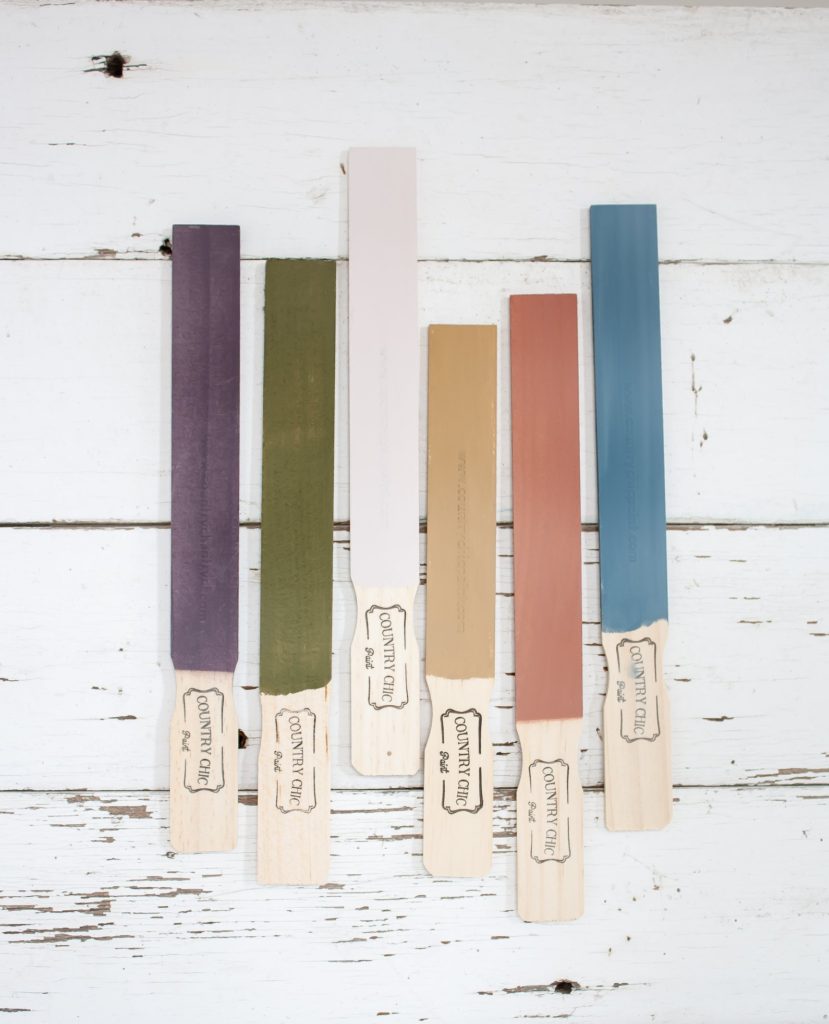 Now to add to this layer of excitement, there is supposed to be a special label under some of the lids.   A "Golden Ticket" if you will, like the idea from the Willy Wonka Chocolate Factory movie! Now I don't know if any of my lids have them but you just never know.  If you find one, I think Country Chic Paint will donate a certain amount of money to a charity of your choosing.

The colors are really great for Fall. I can't wait to try them.
Here are couple of shots from another gal's finished pieces that she shared with all of the CCP retailers.
These are from Little City Farmhouse, another CCP retailer: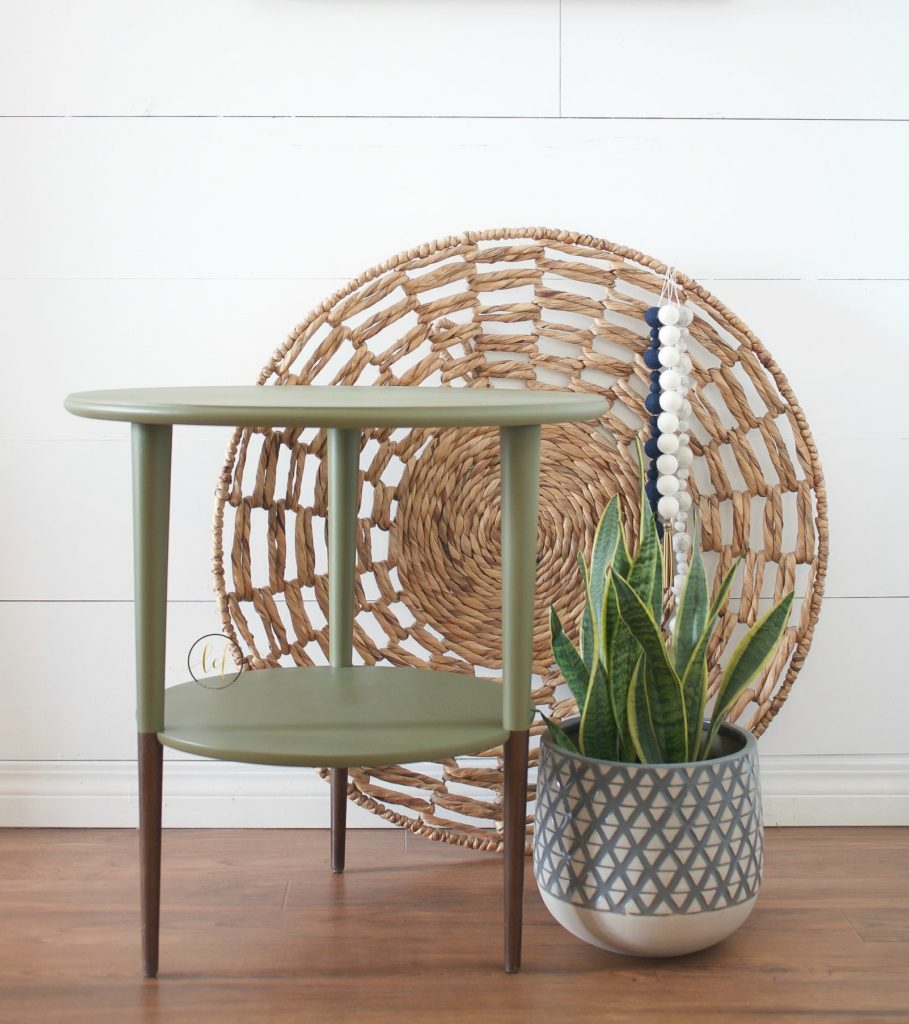 This is conquer…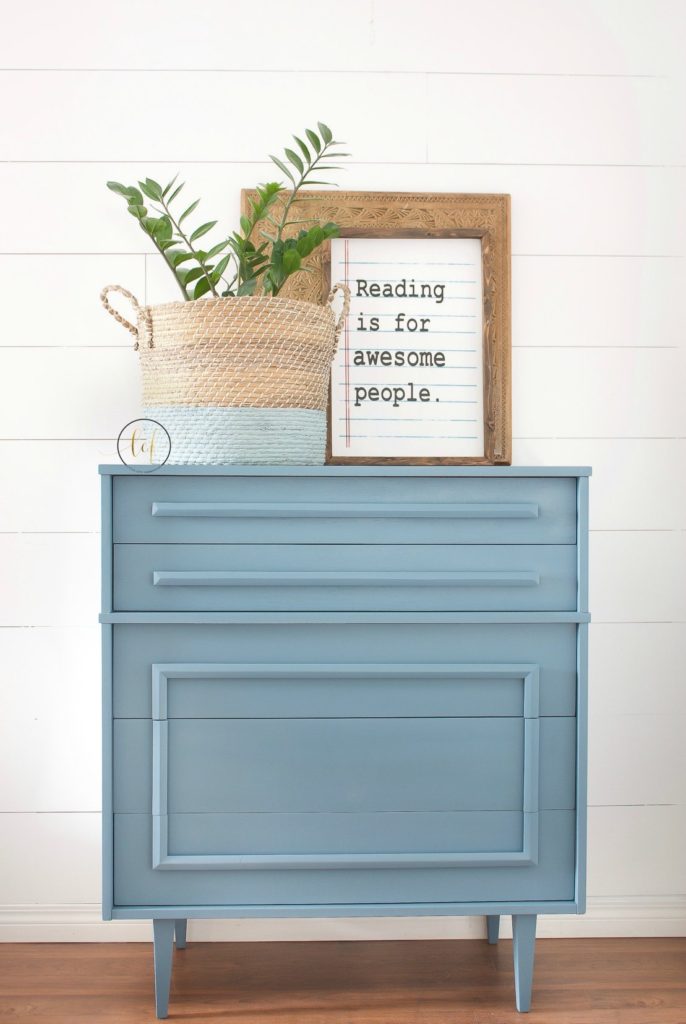 This is strength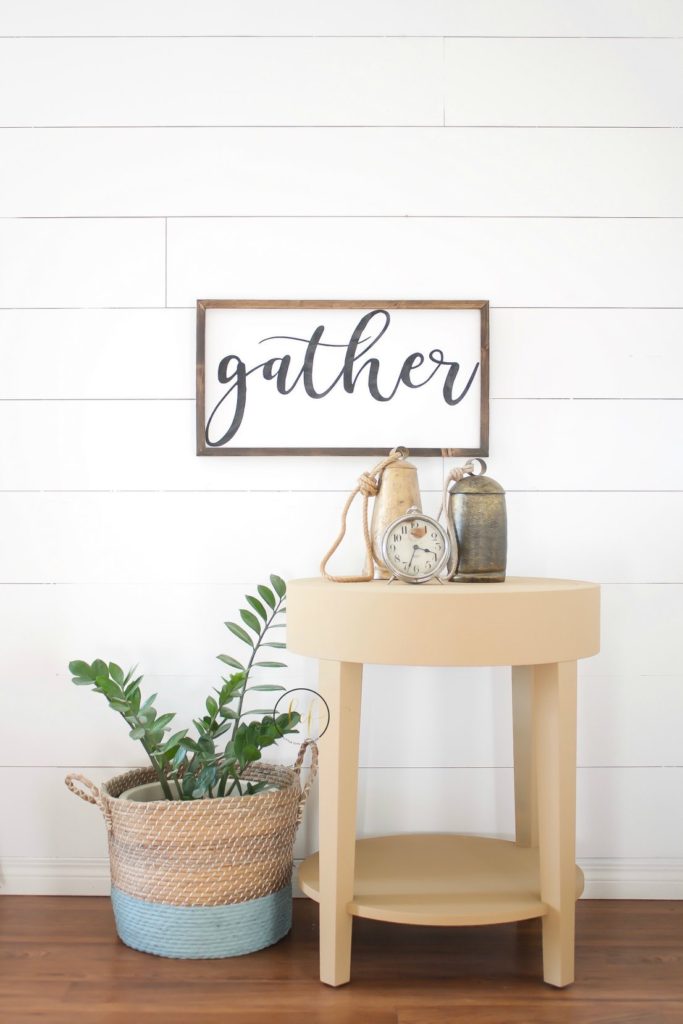 This is Brave…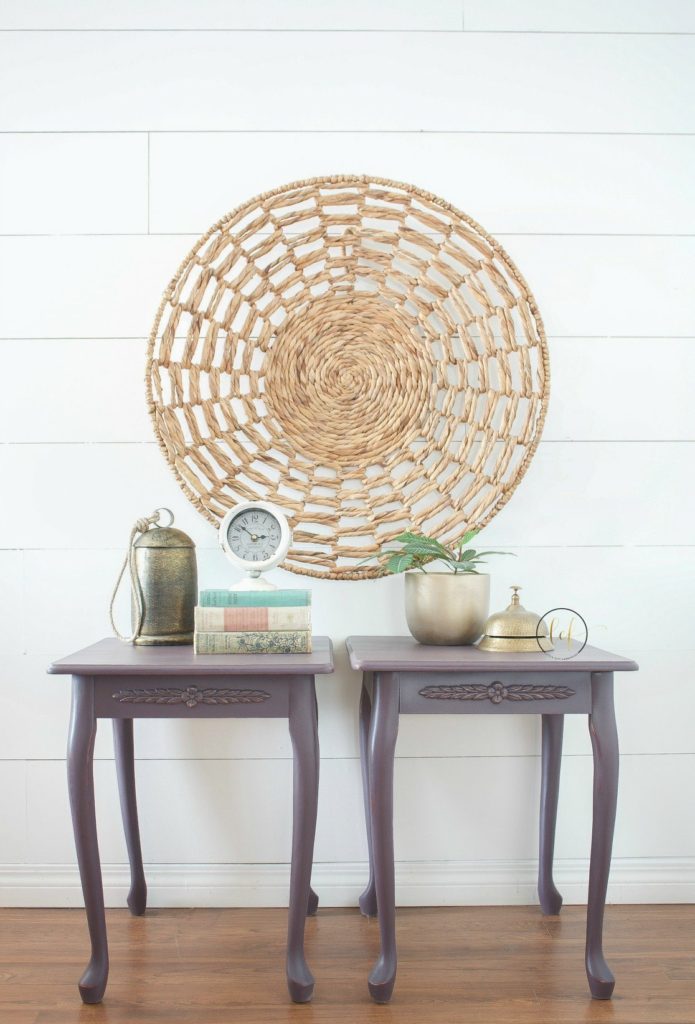 and Tribe, with a purple vibe!
Now, Hope and Faith are also beautiful, some of my favorites.
It is always motivating to have new colors to try!

Great time to try them is during our workshops, too!
Click on "Contact Us' if you'd like to sign up.
Or, just stop in and check them out!