During this Covid19 pandemic we have really learned to appreciate seeing people in our shop. There is really no joy in rattling around in a closed store. It's quiet and speaking for myself here, you can't help but get a sense of being helpless, and sometimes hopeless. It is out of our control. Instead of dwelling on being closed we thought we would take a positive spin and give you a little of our background and what led us to the vintage world and ultimately, the shop.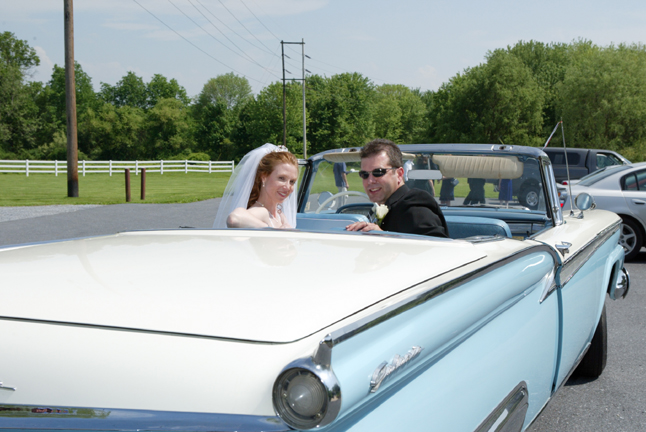 So the name of our shop is Vintage & Co. We are a husband and wife duo, Andrew and Jill… who both love to find old stuff. In case you didn't know, we met online and I was the one who placed the "ad!" One of the things I was looking for in a guy was a love of looking for antiques.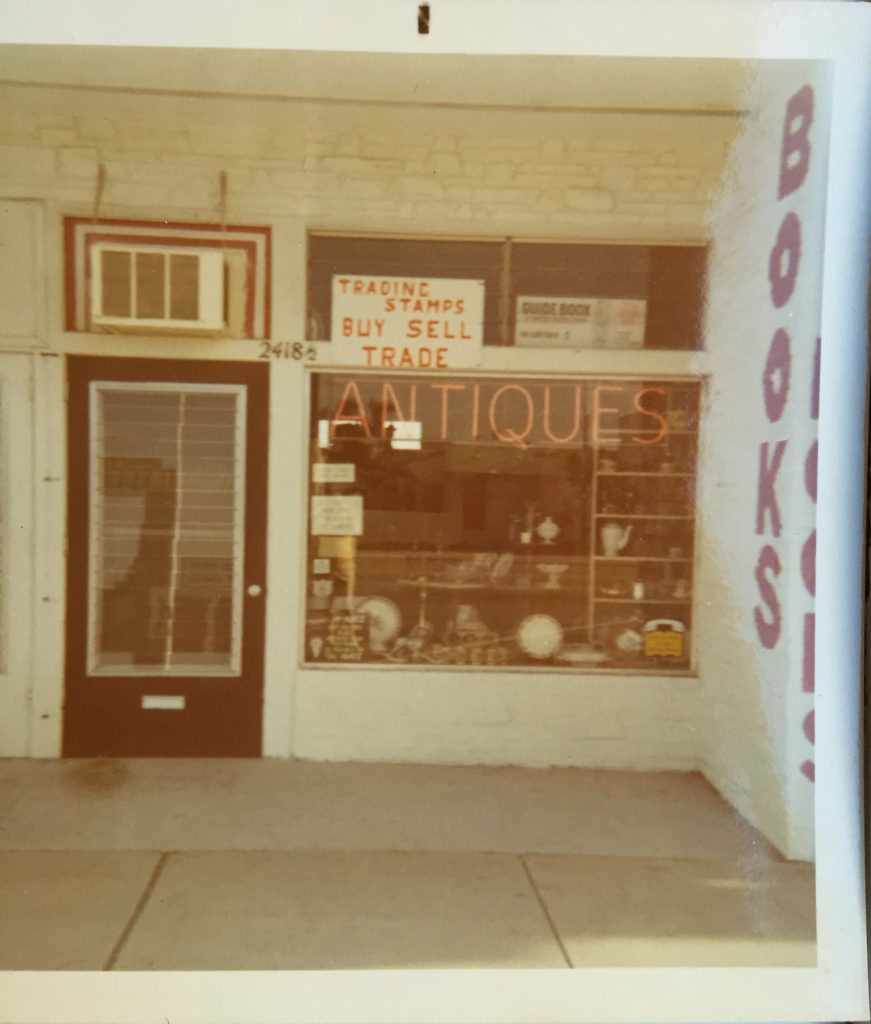 We both have people in our family that liked old stuff. My Grandparents had an antique and bookstore in Hollywood, Florida. I remember going there when I was a little girl. We have fond memories of the Myna bird that would whistle and talk to you when you walked into the store. His name was Charlie. This is also where my Sister and I discovered a love for comic books and Nancy Drew mysteries as my Grandparents saved them for us to take home.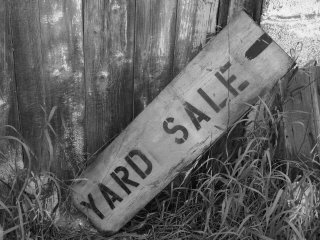 My in-laws used to go hunting for vintage things too. We loved to see their latest finds… but so did everyone else in town for they were known for their big summer multi-family yard sale. This was no ordinary yard sale and I usually couldn't wait to see what new treasures they were offering. My Father-in-Law would put out signs for miles around to let everyone know the sale was on. They have retired it now but they still love to chat about old things and enjoy hearing about our shop adventures.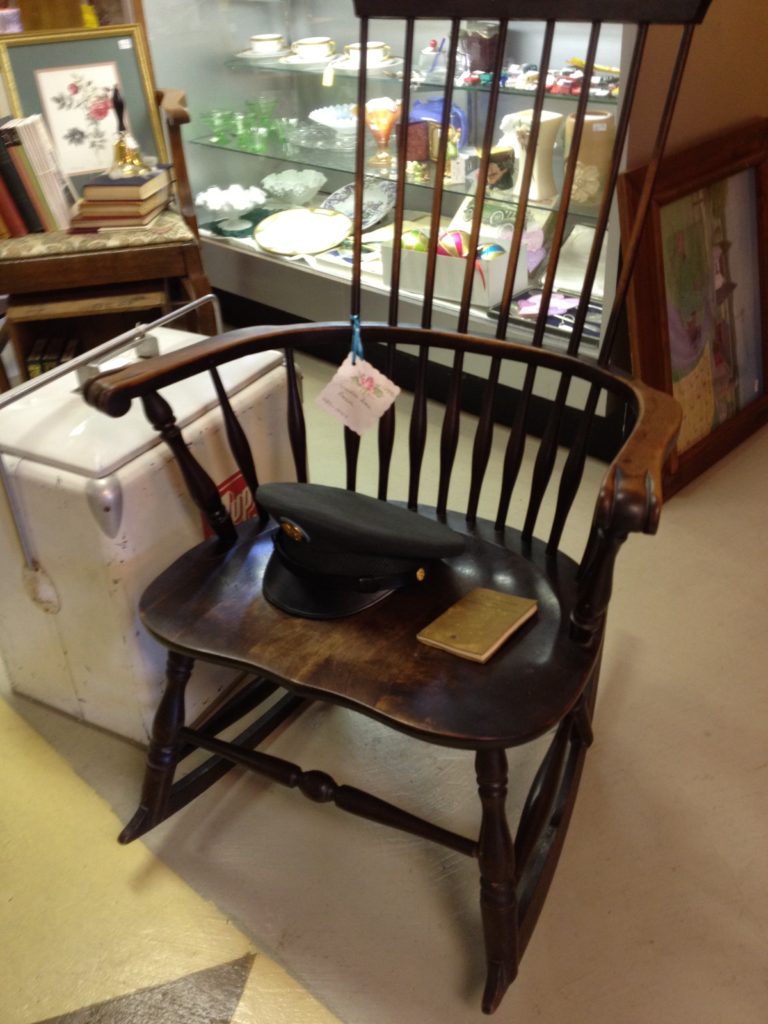 We've had antique booths over the years. My first booth was in the year 2000 before I met Andrew. Then after we met we started sharing. Isn't that cute? We finally closed the booth when the antique mall we were in was closing. It is now a wedding venue. How interesting…ten years earlier we even had our own wedding reception on the grounds there. It was a beautiful setting. (Quite memorable was when the one shop was closing and the gal flipped the electric breaker off which ultimately flipped off the electricity to our wedding tent!)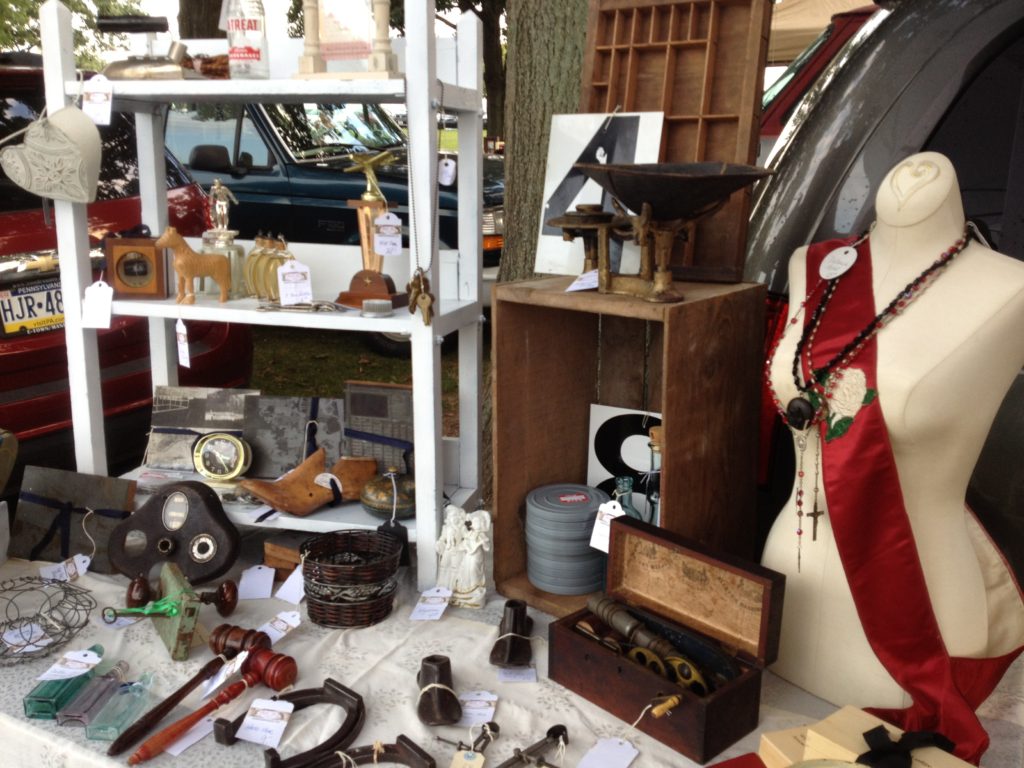 We've also done flea markets and shows… not our favorite thing to do which is probably why we enjoy having a shop now instead.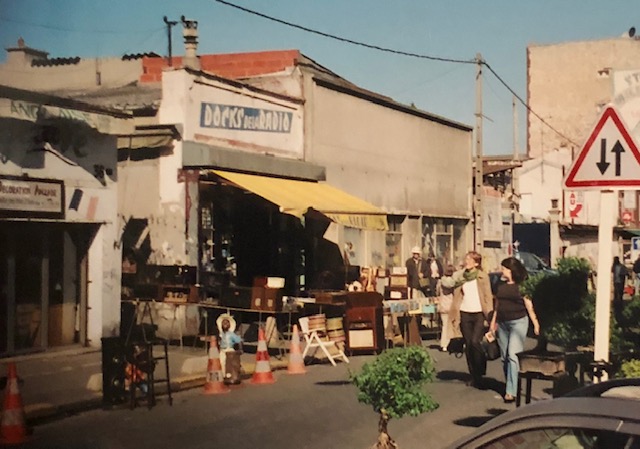 We even shopped the Paris flea market on our honeymoon. What an adventure that was, getting there on the metro, and missing our stop!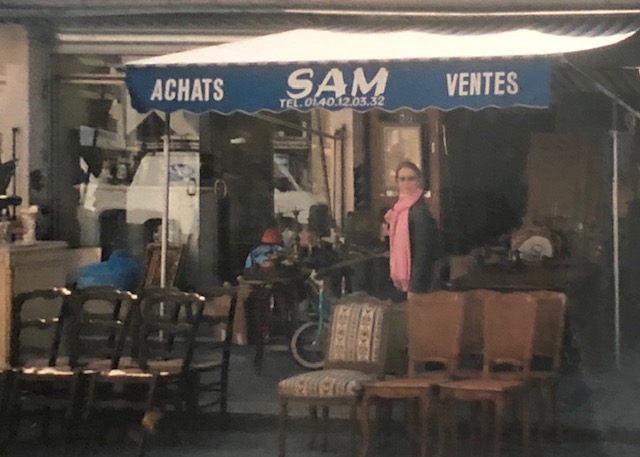 We eventually made it and had fun navigating our way through the treasures and the prices.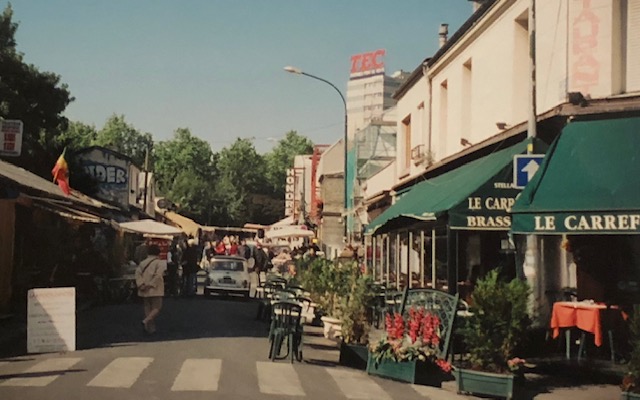 We managed to bring some things home to sell… I think I only have one item left, an antique book, out the things we brought home.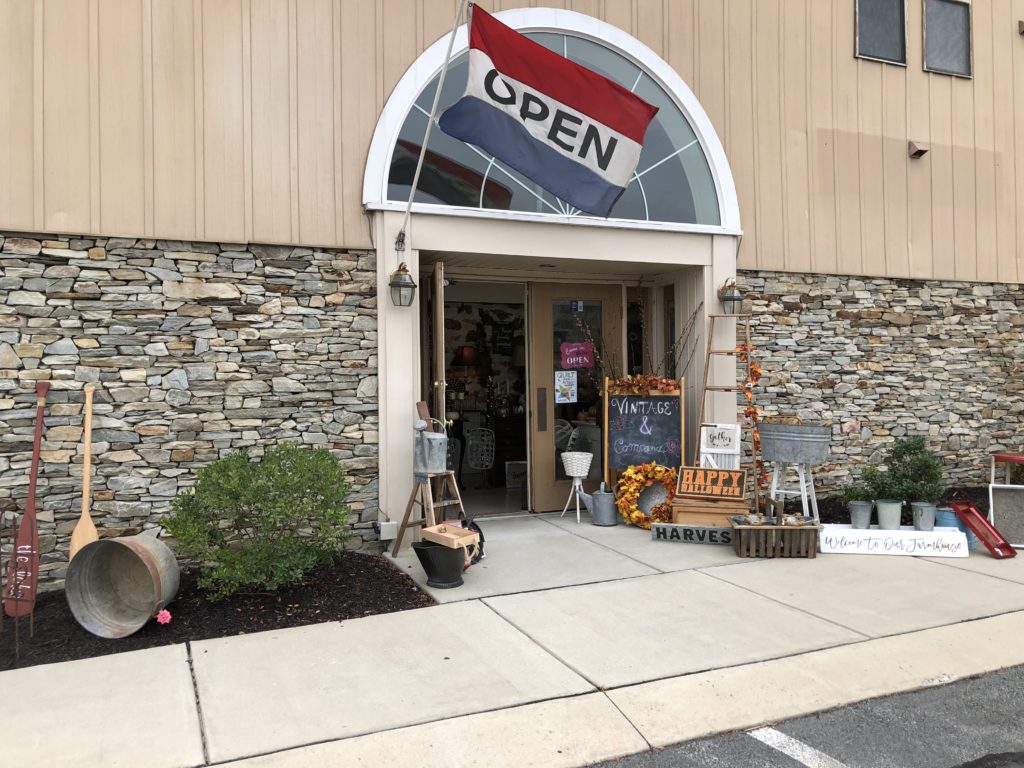 But, by far, the best vintage adventure we've ever done together is the shop! We had always talked about opening a store… and when the antique mall closed, we were without an outlet for our antique buying and selling hobby. A couple of years later, a friend and I decided to start the shop together but it soon became much more than she and her family wanted to handle… so it turned out to be just Andrew and I. We work well together as he likes to hunt for the stuff and I like to make it all look beautiful and inviting.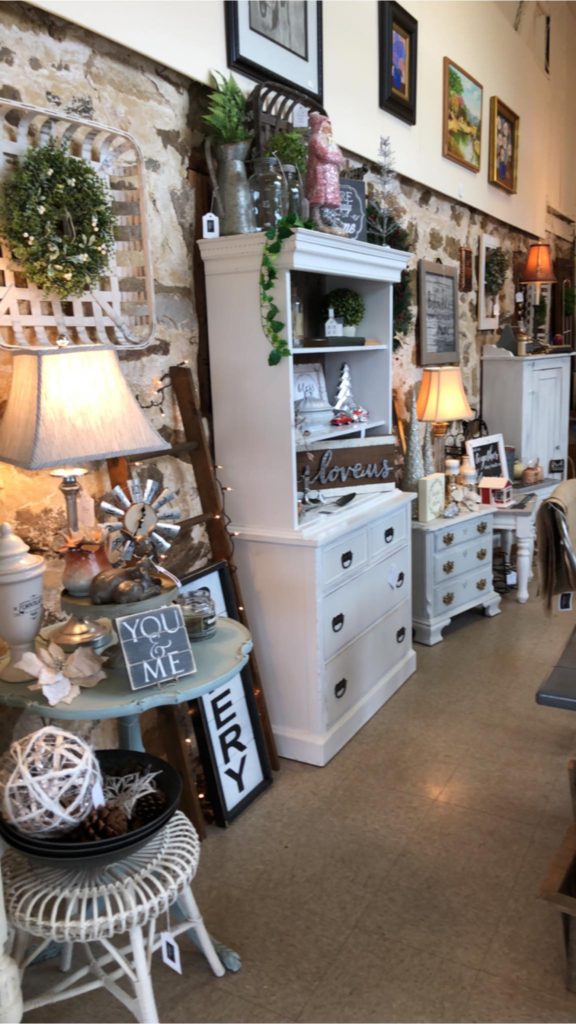 What a blessing it has been to be able to do what you love and to help other's find treasures for their homes. We have gone above and beyond what we ever thought we could do by ourselves. From working with vintage and repurposed pieces to finding a paint line we loved, to doing custom paint work, and to finding the right home decor items. And not to mention our resident artists who we have come to know and have enjoyed their many talents. But I can't take all of the credit… I want to shine the light on God for these are all of His many gifts, especially this shop. He is always faithful.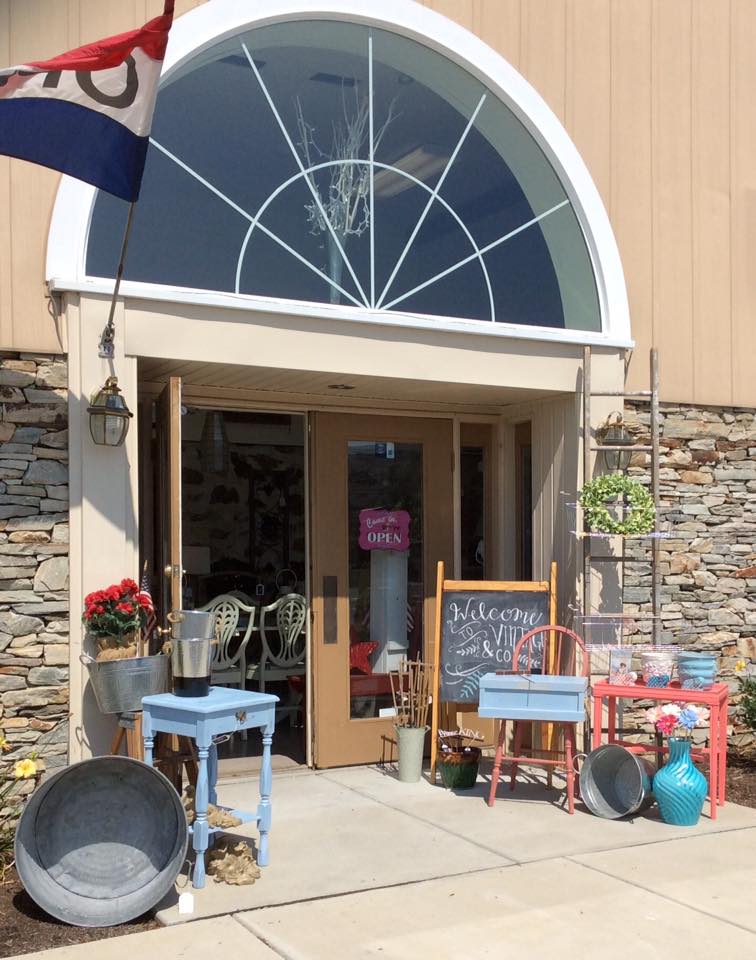 Thank you all for your support and love during this trying time. We never imagined that this could have been the scenario four years after we opened. We hope you enjoyed reading a little bit more about us and we appreciate you all more than you know. And we can't wait to open again and to see all of your friendly faces!