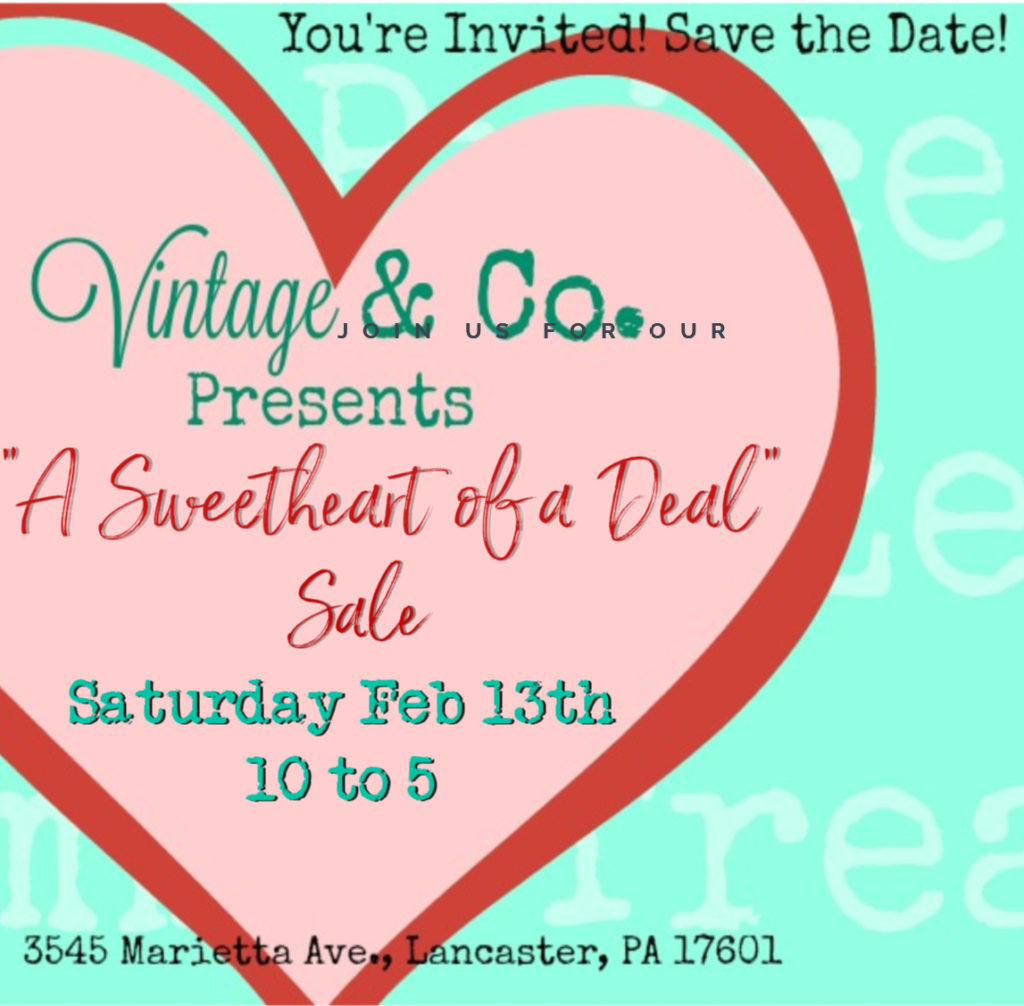 We are excited to offer all of our customers another fun sale this weekend, Saturday, February 13th! We work the hardest right before a special event because we want to make it fun and different than the regular shop days. We want to make it SPECIAL.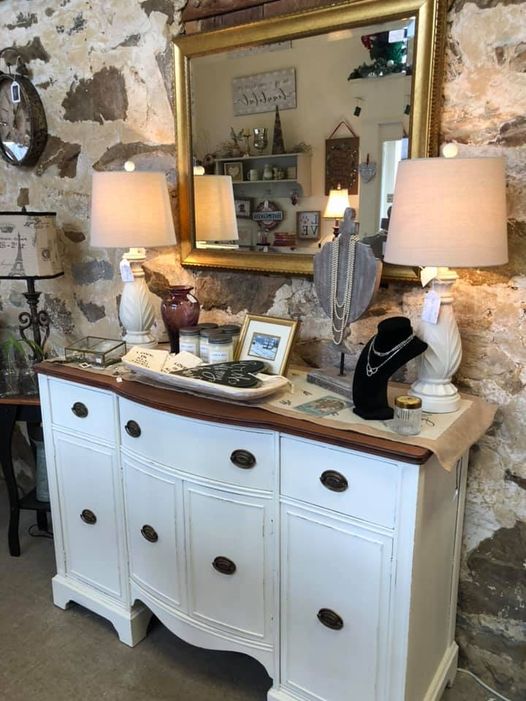 We bring in our best pieces, work on them late at night, and make them sparkle and shine. This coming week we have a vintage 1930's "waterfall" buffet we will be working on. I can't wait to see the transformation. I would take a photo of it but it is currently in the back of the V&C truck, so that will have to wait for now!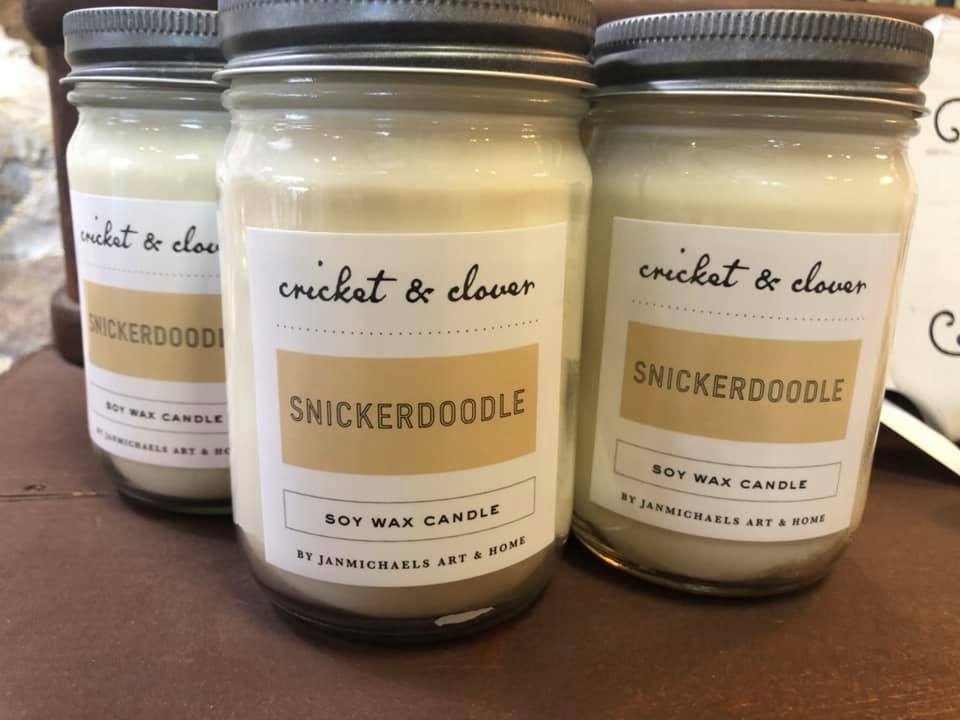 I also go hunting for decorative home goods right before a sale. This year I am leaning towards items made in the USA or right here in Lancaster County if I can get them. I'll fill in "here and there" with some other decorating pieces as well. Shopping for store inventory is a ton of fun so I'm excited to have it planned this week!
This past week we were blessed by the work of Louise from Hess Woodworking. I showed her pictures of things I wanted for the shop she created her own versions! I am in LOVE with this pair of cake stands!
And how about these amazing stained pieces? The cutting boards, the silverware trays and this awesome wooden underplate or "charger". ALL MADE HERE LOCALLY!
These mini "troughs" are whitewashed and are perfect for little succulents or clear bottles/jars for flowers! Spring is just around the corner and I can't wait to decorate the shop with them. And again, all made here in Lancaster County, USA!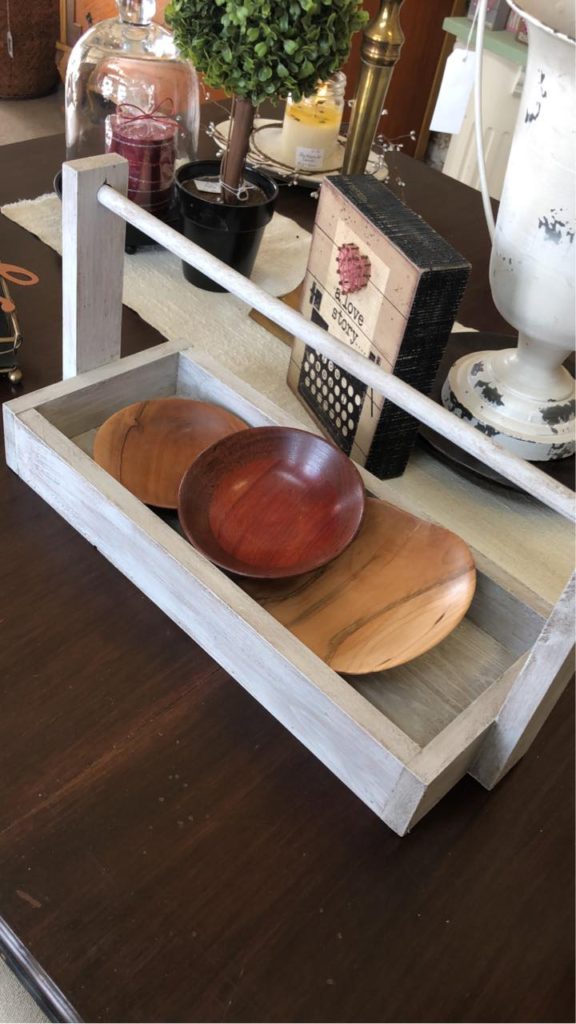 Garden season is on the horizon… and this garden caddy will look great as a centerpiece with flowers or candles or even as a utility item in the craft room. The wooden dowel slides out and can be used as a ribbon or spool holder. Use your imagination with this piece!
We'll also have other crafted piece too such as lamps by Upcycler Steven Vance, hand sewn bunnies by Jaime Hansen, Signs by Linda Rush….
and hand made items by Genine Antonelli, wool critters by Beth Walters, and beautiful paintings by Bill Clark!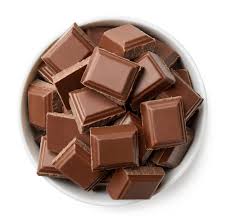 We look forward to seeing everyone there! And don't forget, there will be FREE CHOCOLATE to celebrate!