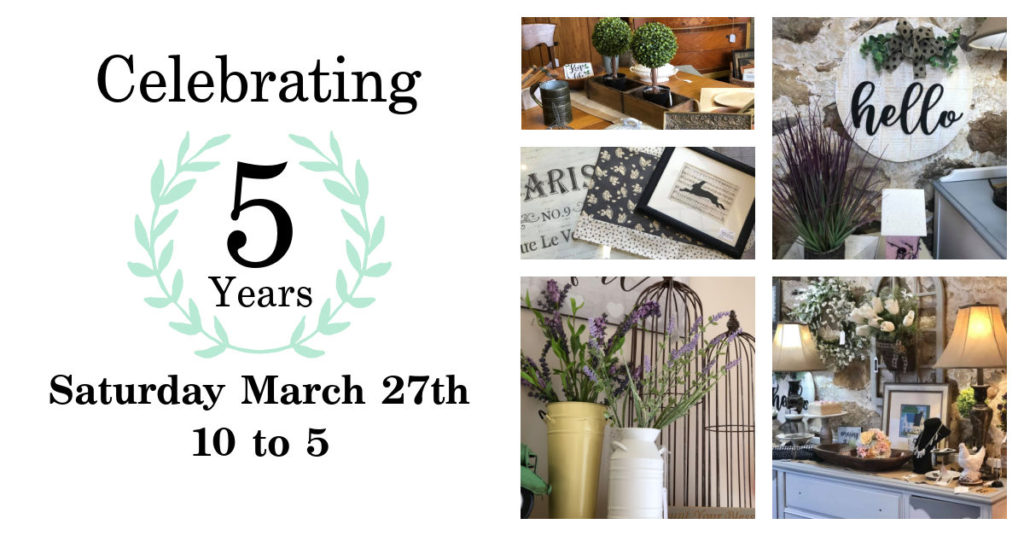 This past weekend we celebrated our fifth year anniversary!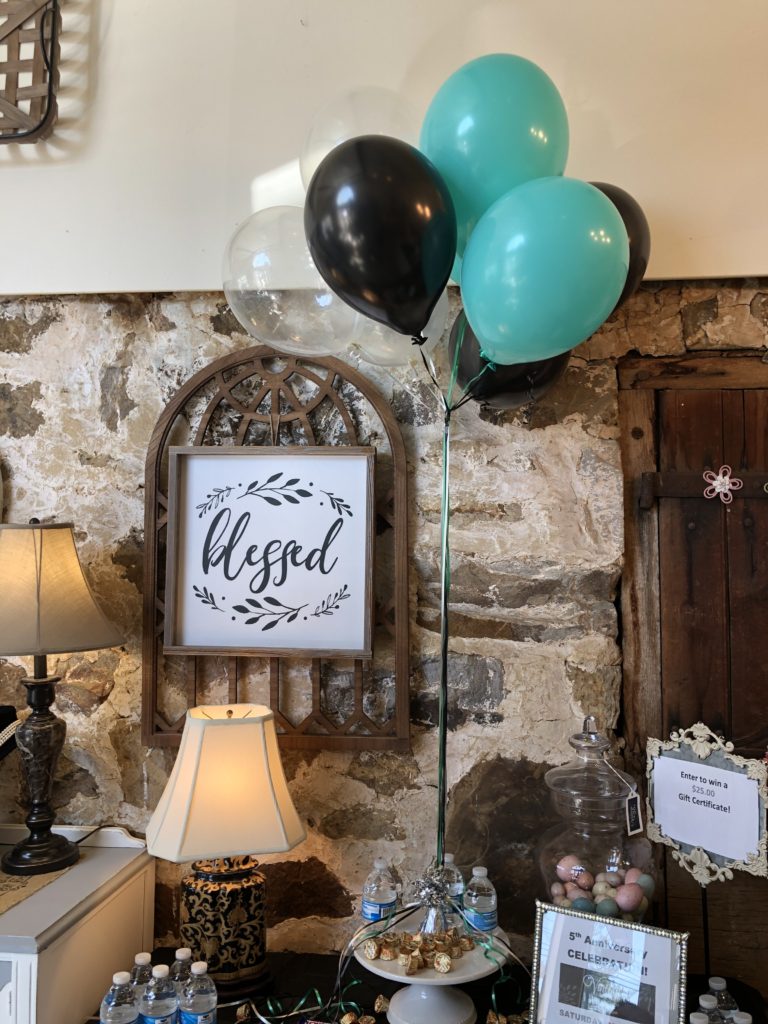 We marked this milestone with a sale in the shop but here, on the blog, I'm looking back at where we came from.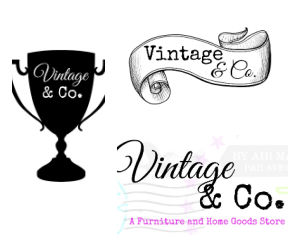 These were some of the logos I was designing for the shop.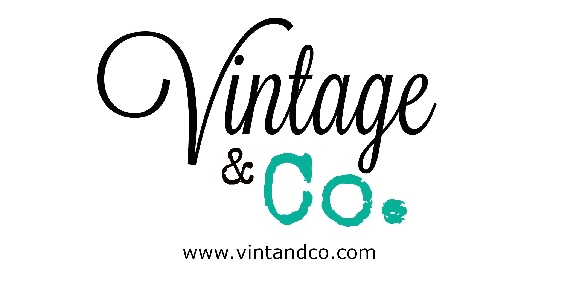 Ultimately we went with the current black, white, and teal colored logo.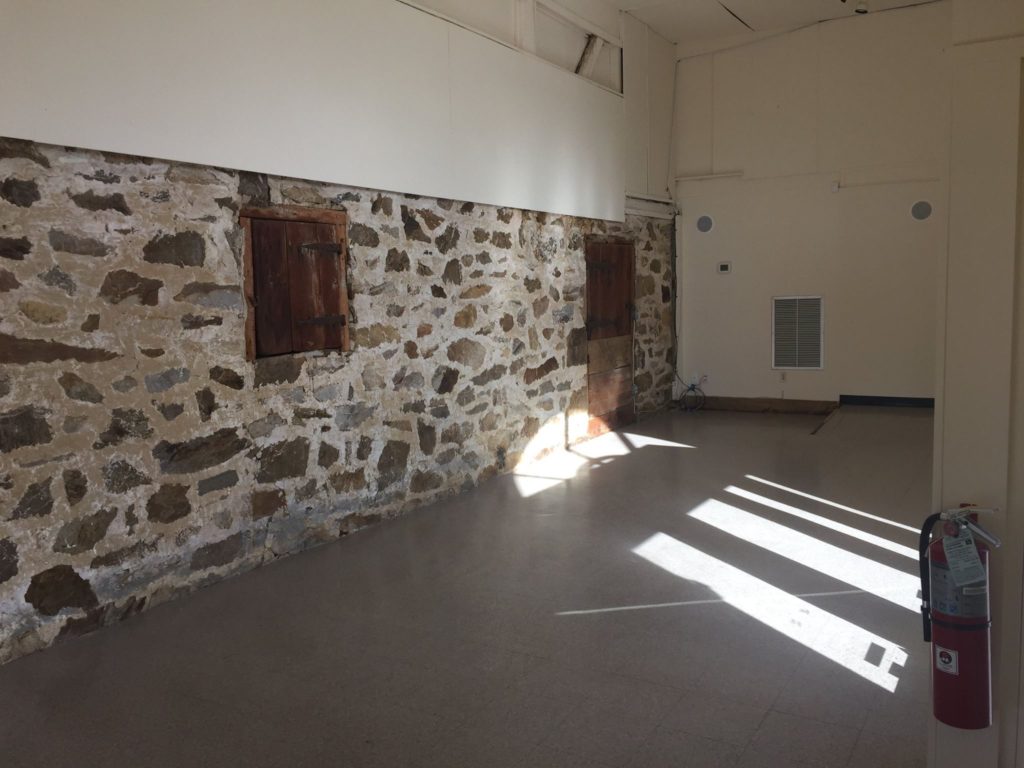 Here's what the shop looked like when I first went to check it out… to see if I liked it. There was this stone wall and real old, authentic barn wood doors. It was a big YES!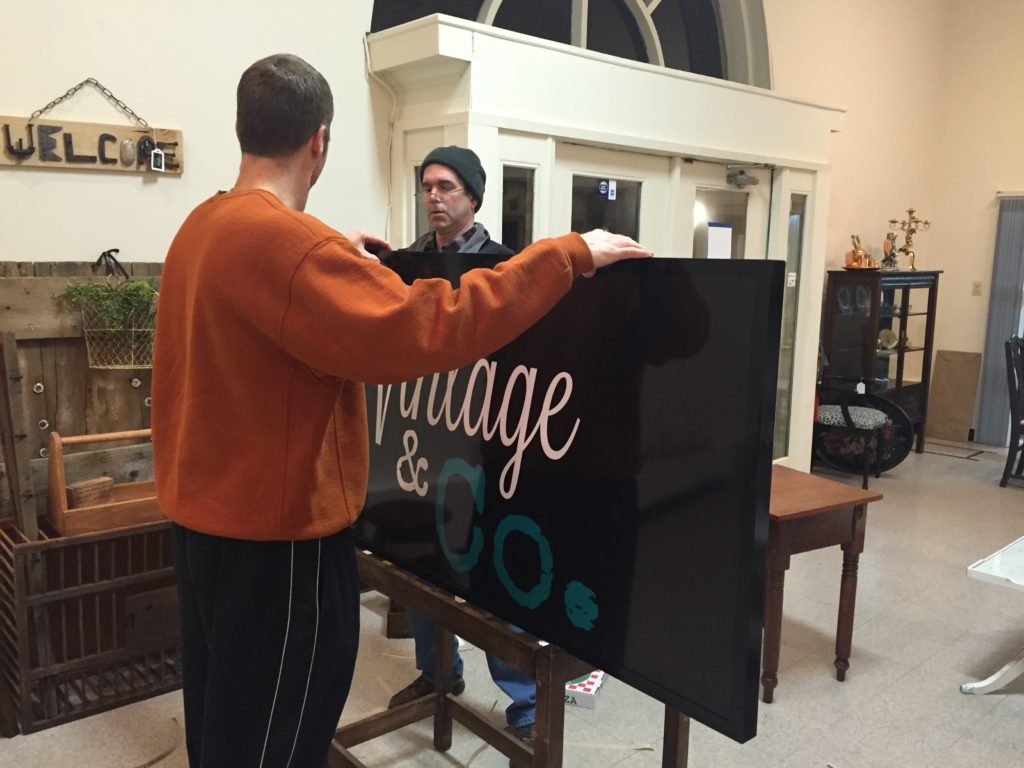 Here's a shot where we were getting the sign ready for hanging on the outside of the building.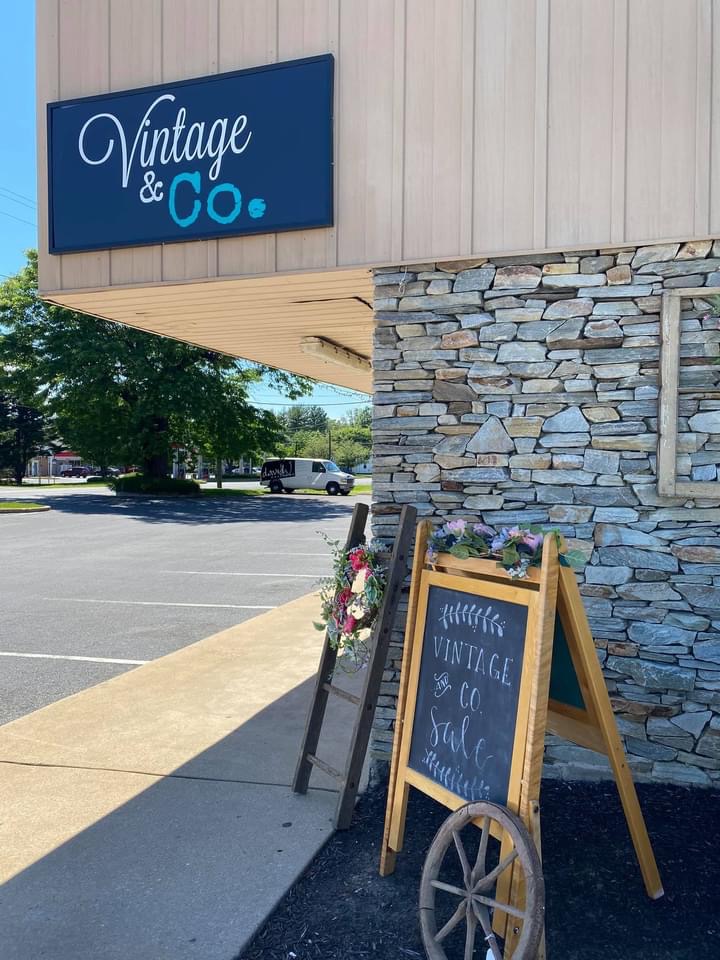 It looks much bigger there in the photo than it does hanging up, doesn't it?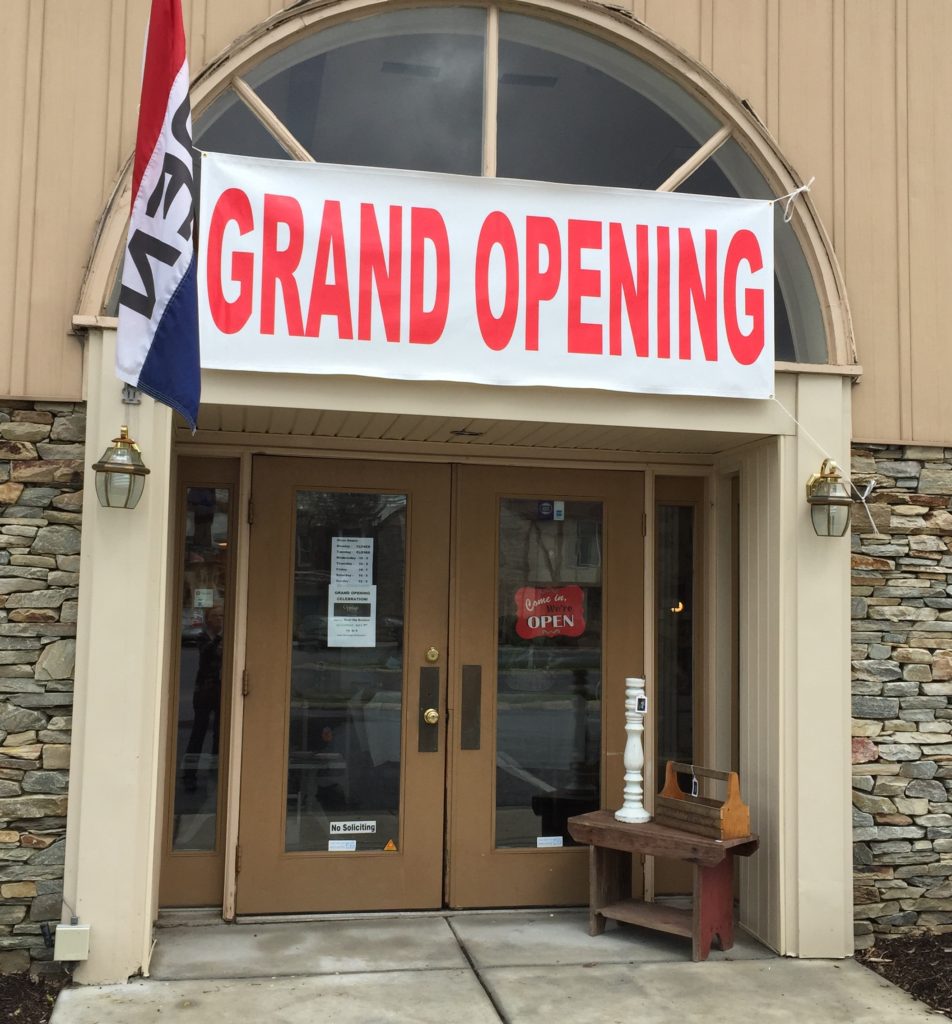 We actually had our grand opening in the beginning of May… but our first day open was April 1st of 2016. Look at the little tiny assortment of things we put outside! Now we love putting out all kinds of things!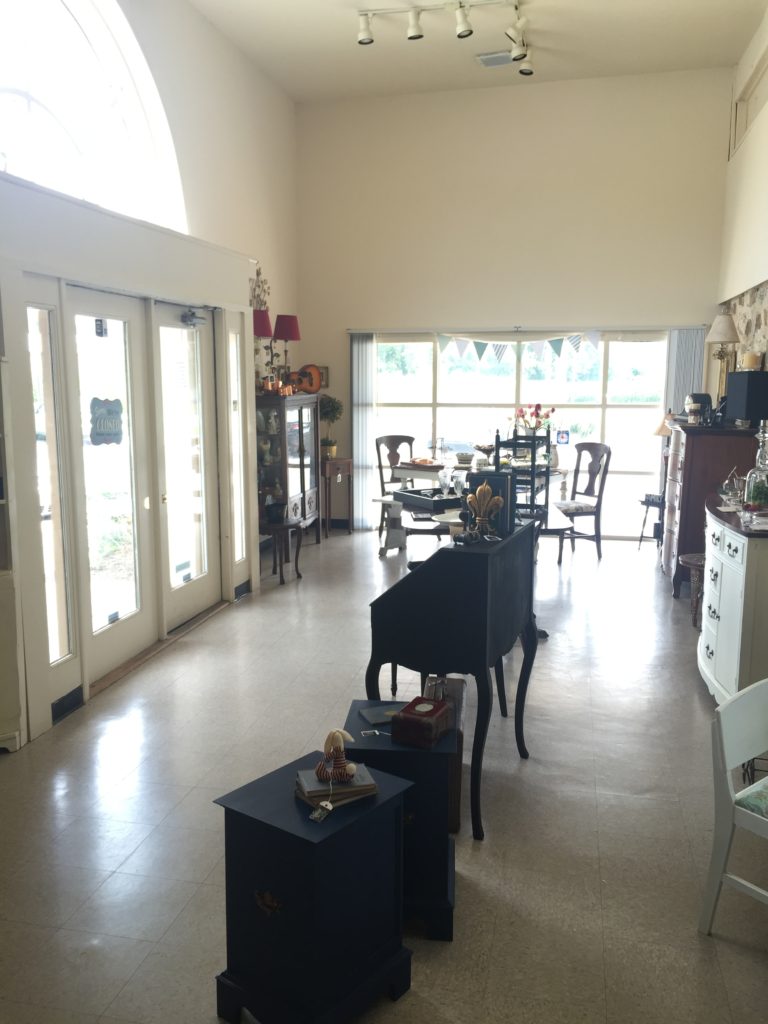 In the beginning, I have to admit, things were a little sparse. It definitely wasn't overcrowded. LOL! We have learned a lot since then about keeping more inventory on hand. I have to laugh now because I remember people coming in and saying they liked the shop but would ask "Are you going to be getting any more things in?"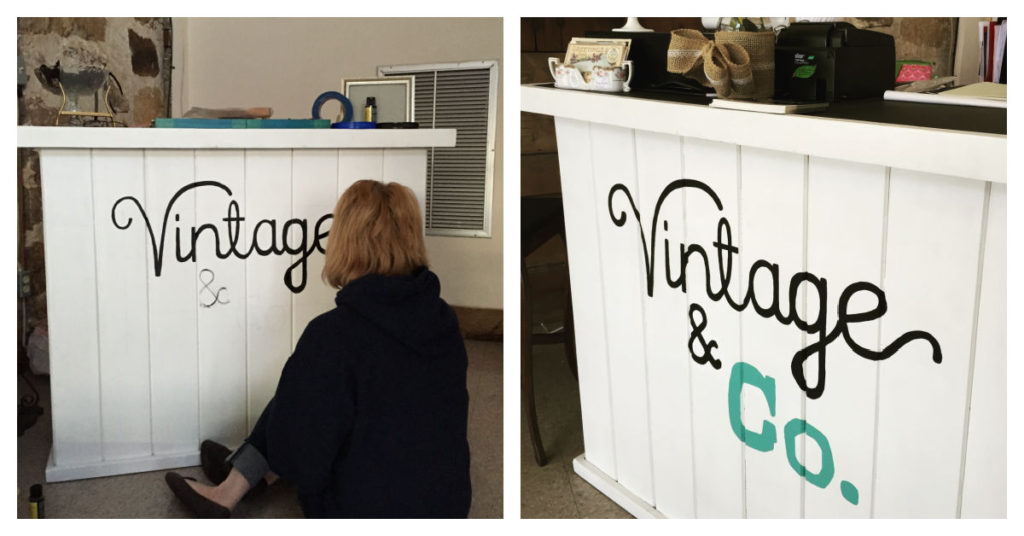 We asked a very sweet gal to paint her artistic version of the Vintage & Co. logo on our check-out desk. It's still the same one that is there now.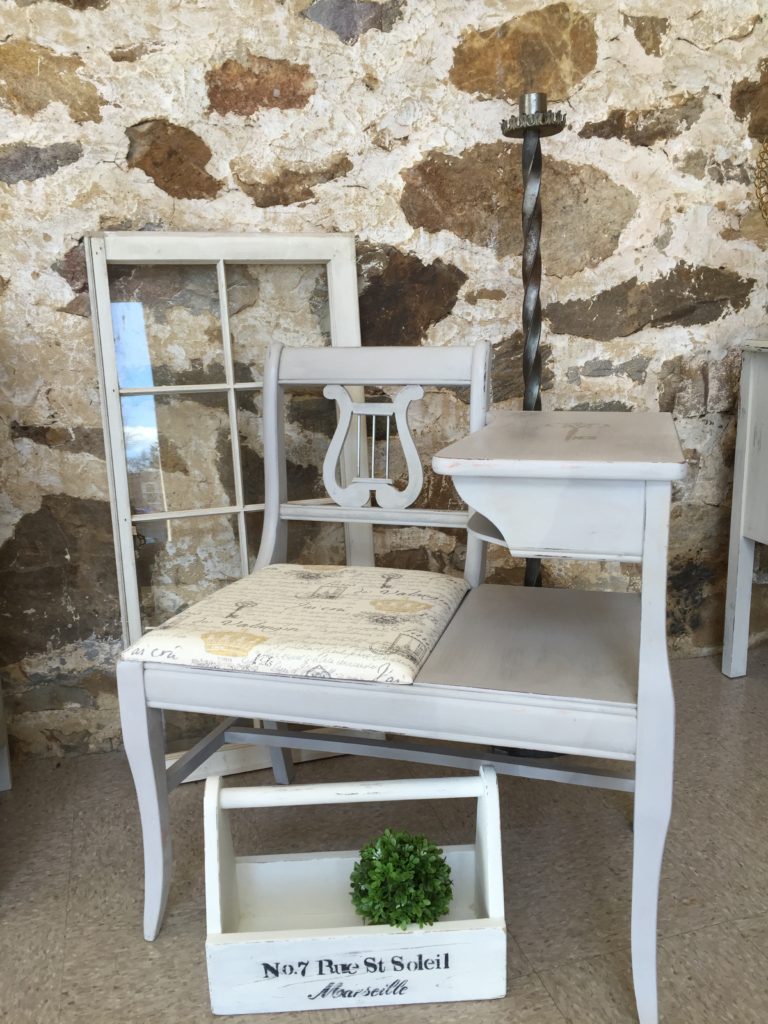 This phone table was my first project!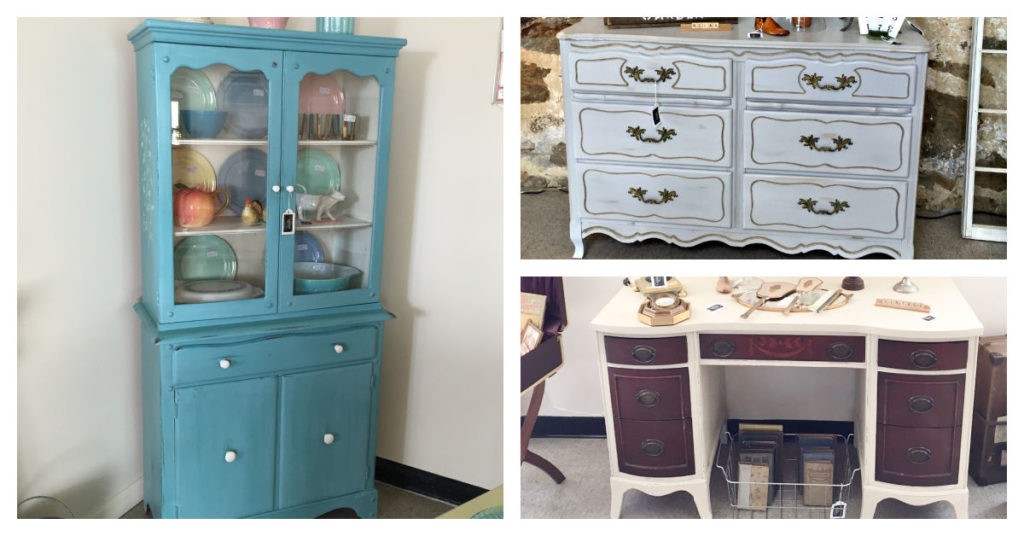 These were some of our other early projects. I think our style has changed since then. Some of you may still have the pieces you purchased. Thank you for supporting us!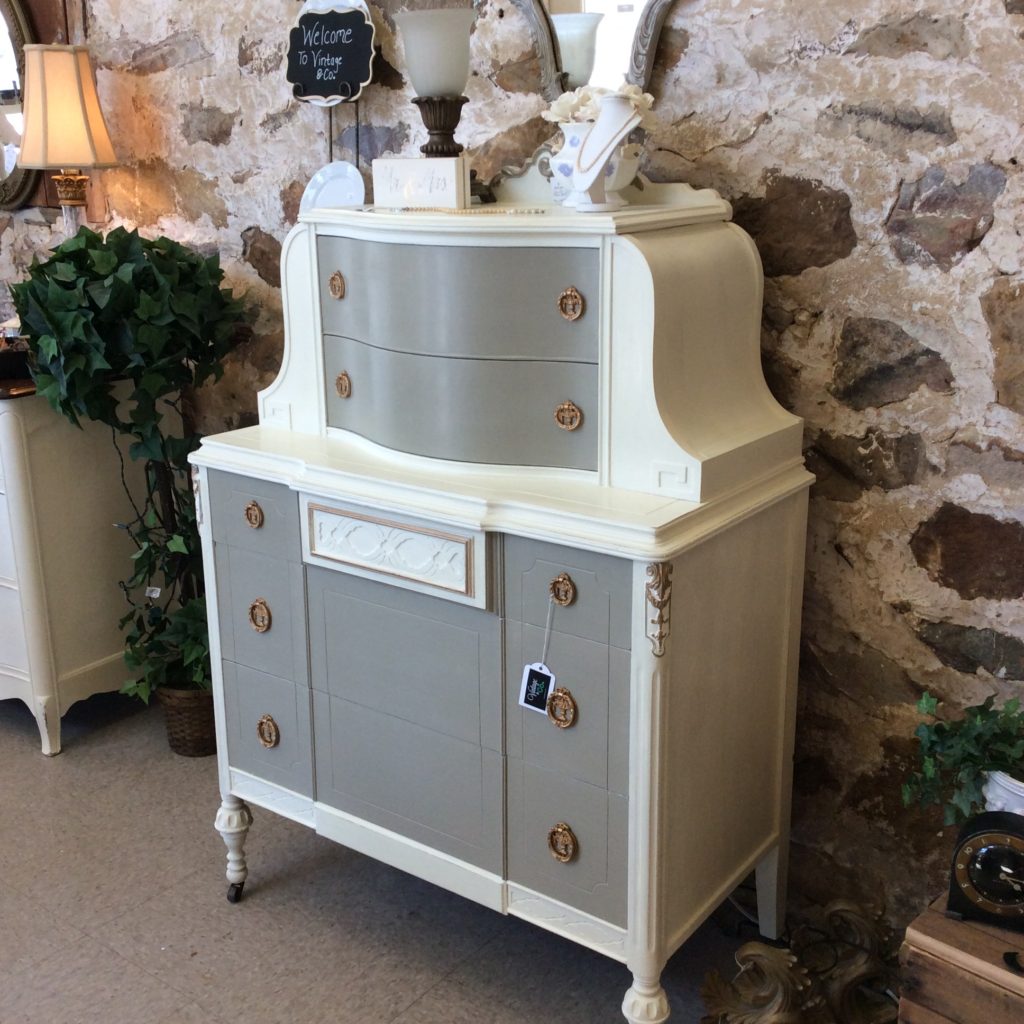 We have always loved finding unique pieces! Something you won't find in any big chain store.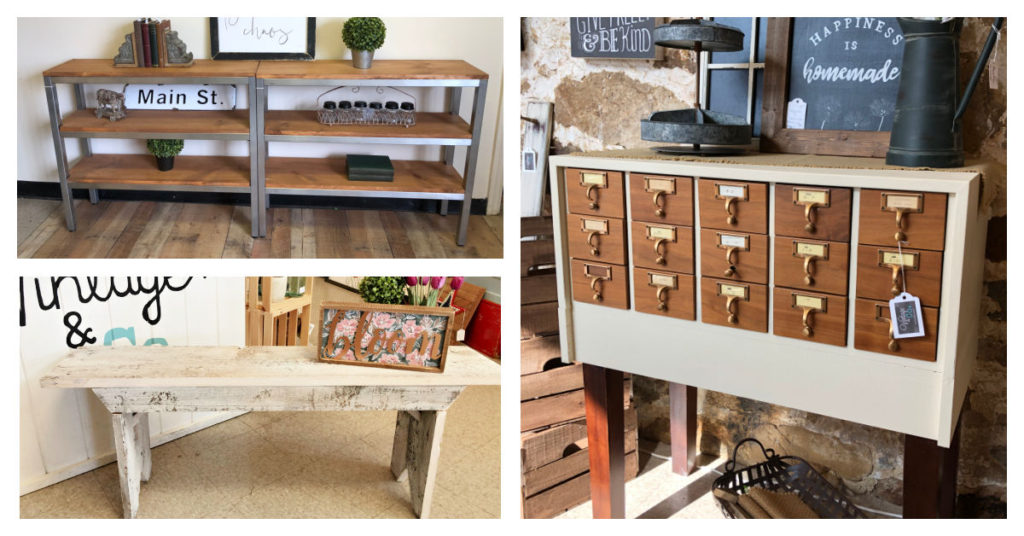 Andrew repurposed cast aside pieces and made some pretty cool stuff over the years!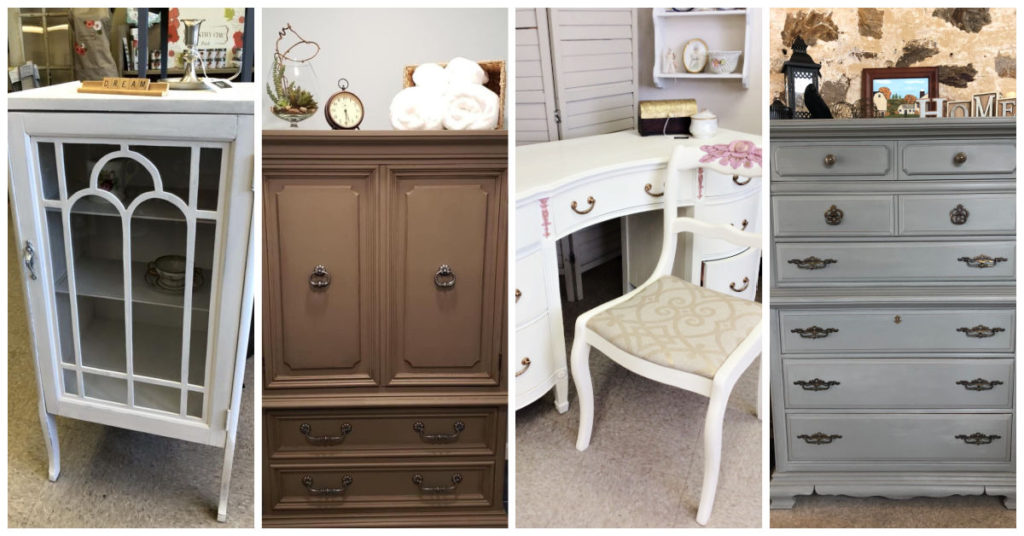 We've worked on many custom orders too. I love seeing the finished piece in the customer's home. It really gives us a sense of purpose, to be able to help fill a need someone has. We thank you for trusting us over the years.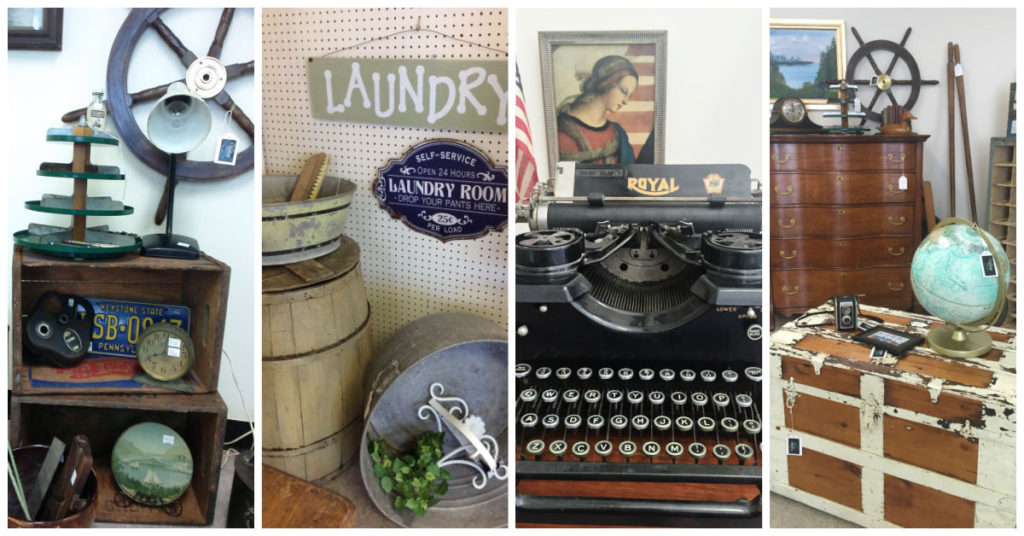 The shop was originally born out of our uh, Andrew's deep need to hunt down vintage stuff! The antique mall where we had a booth closed and became a wedding venue.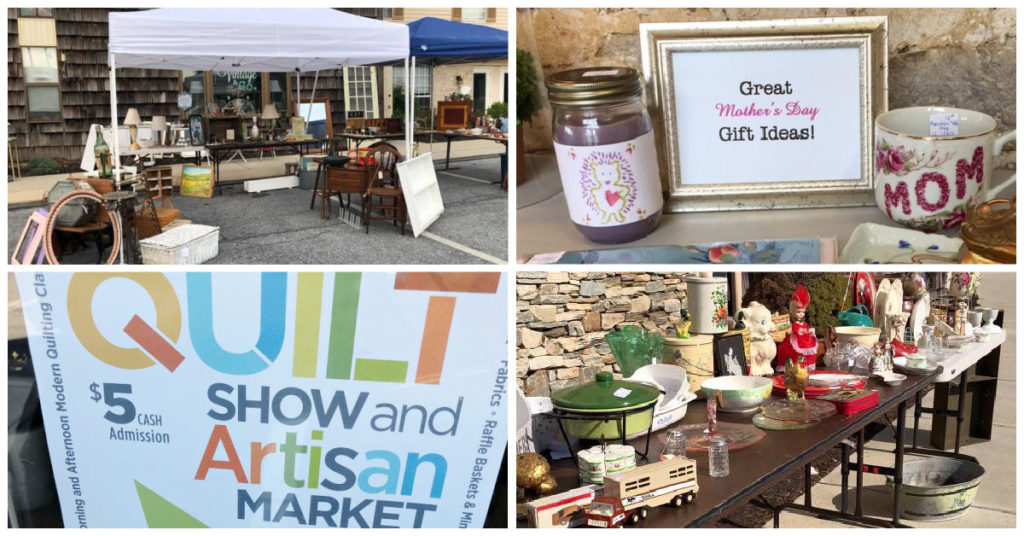 We've held or participated in many events over the past five years. We've met some really nice people along the way!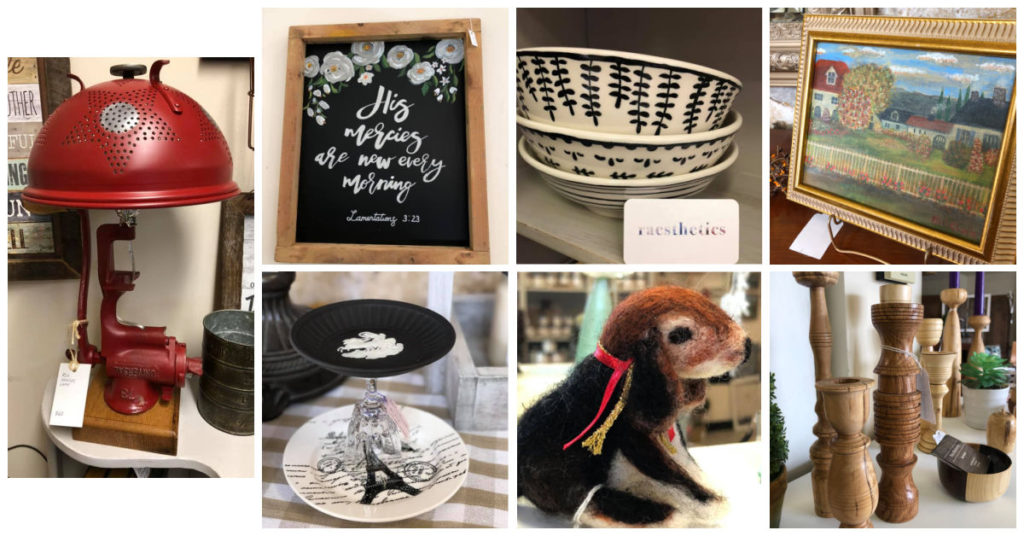 And speaking of meeting nice people, we LOVE having our artisans in the shop.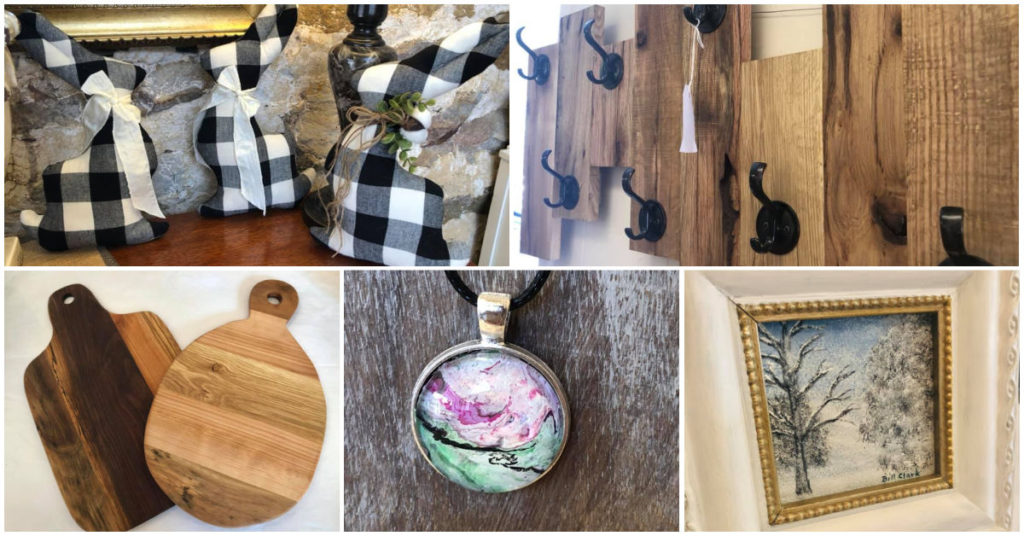 They add much flavor to our mix. There is nothing like locally made things… their talent is amazing!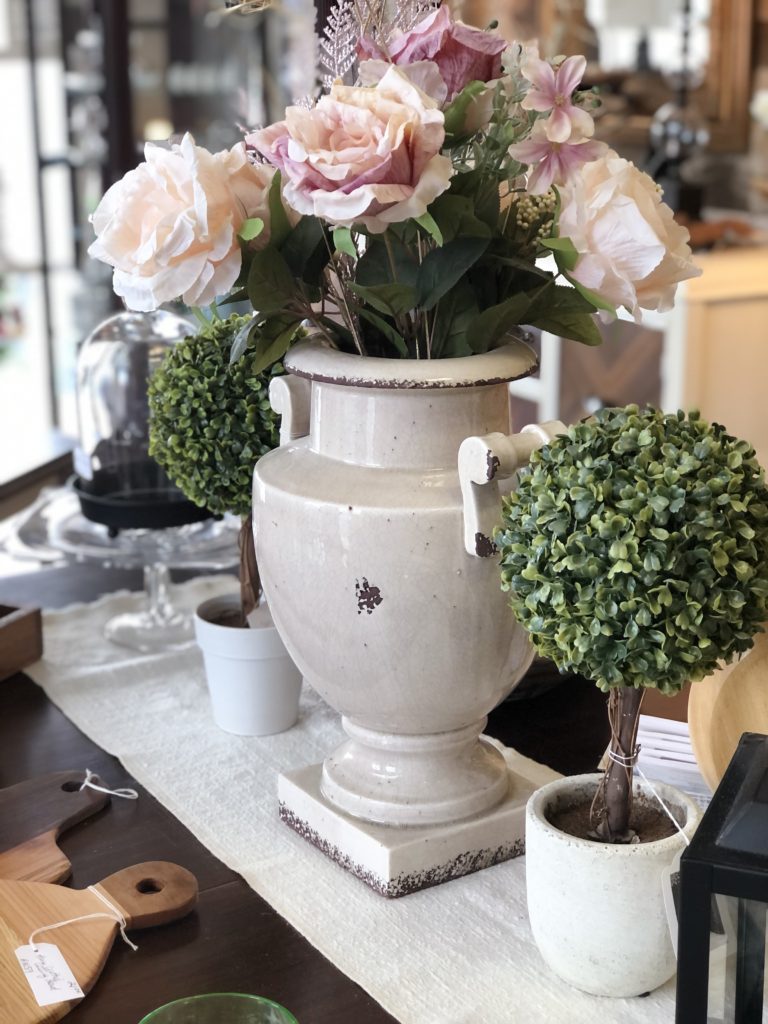 We don't really know where this next year will take us. We certainly didn't know what the future was going to look like during the COVID pandemic shutdown last year. But we are still here and we look forward to helping the local area with vintage furniture and home design needs as long as we are able and if it is in God's plans for us. If it is -then we look forward to another five years! Thank you from the bottom of our hearts for all of your love and support!