In tthis post I'm sharing some of my favorite ReDesign with Prima transfers that I've used on different pieces of furniture. Some of them were ours, and some of them were the client's furniture pieces. These transfers have such a great impact … which is what I love about them! And if I can do it, you can do it.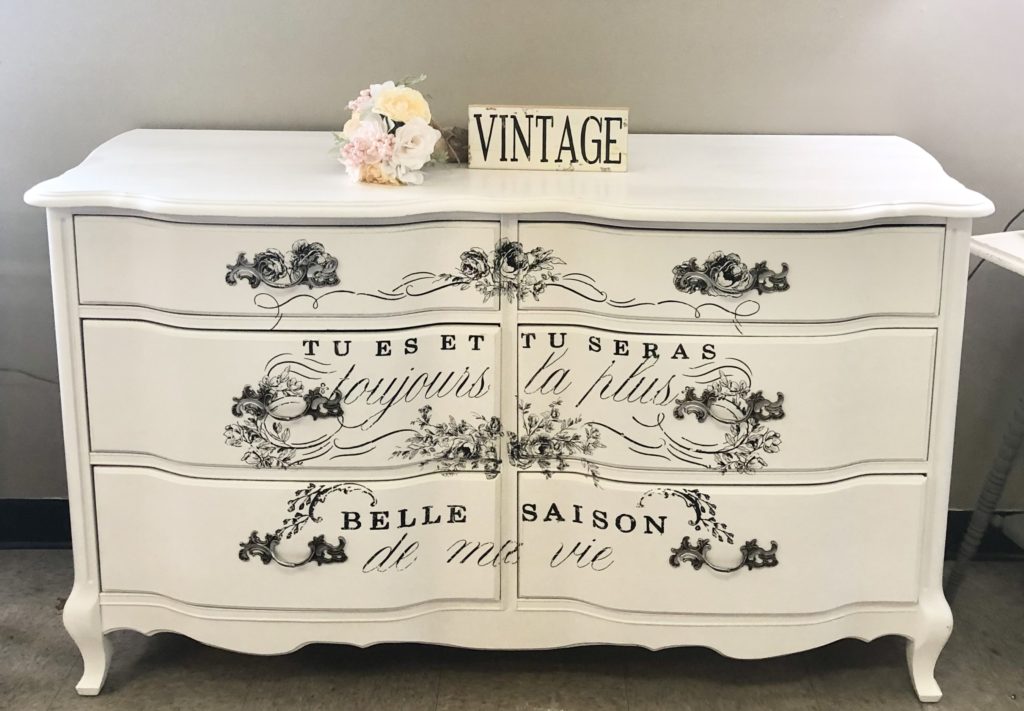 This dresser turned out much better than I'd hoped for! We had originally painted it white. But that was not to be its final look… because a customer arrived in the shop and looked for a piece that she could have a transfer put on. So after looking through our selection, she chose this one. Ideally, when doing these transfers, you want to have a flat surface to work with.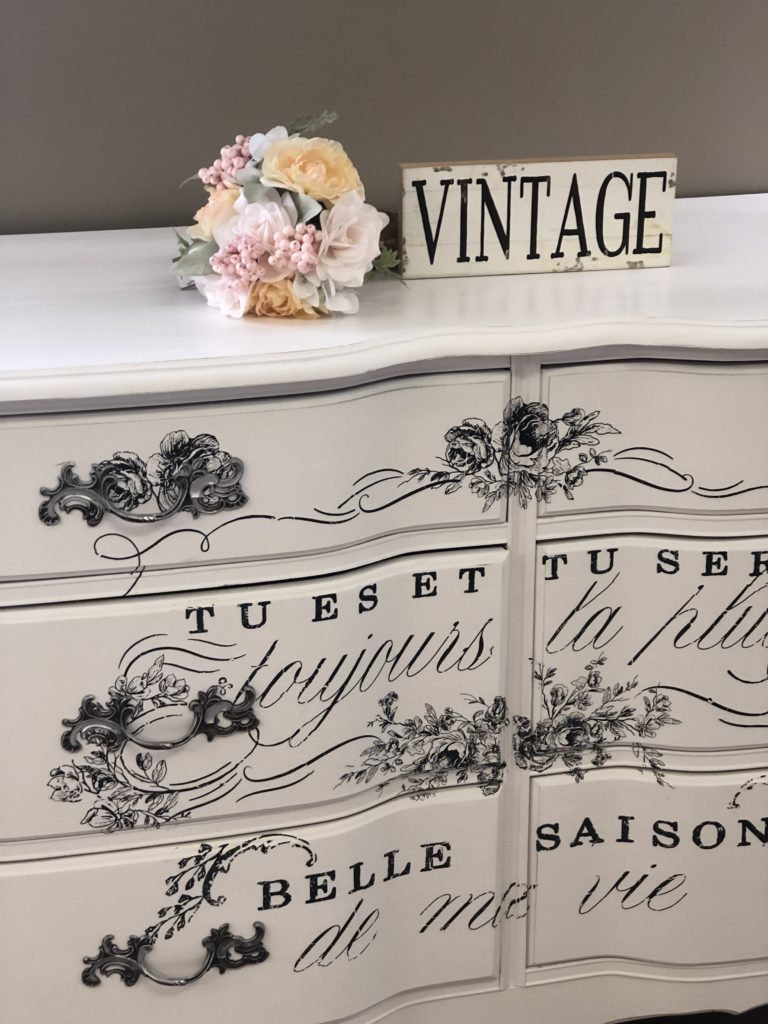 This dresser was anything but flat! But it really turned out well.
The secret was working with small sections at a time. Cutting smaller, more manageable pieces.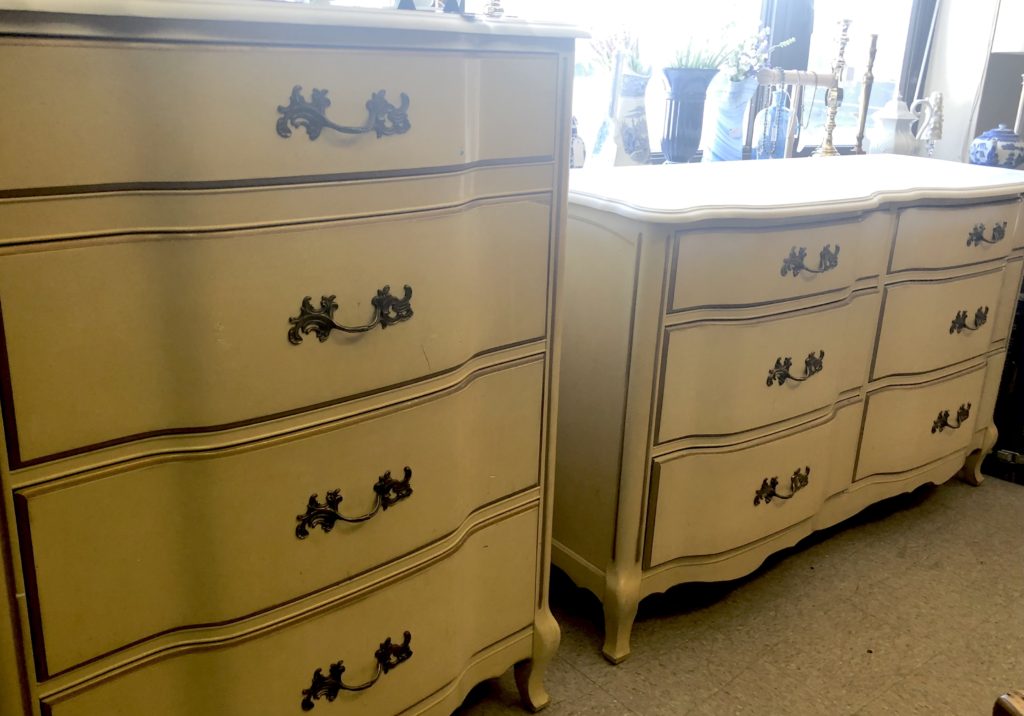 Here is the same dresser, before the makeover, on the right. I love it's new, classic style in black & white!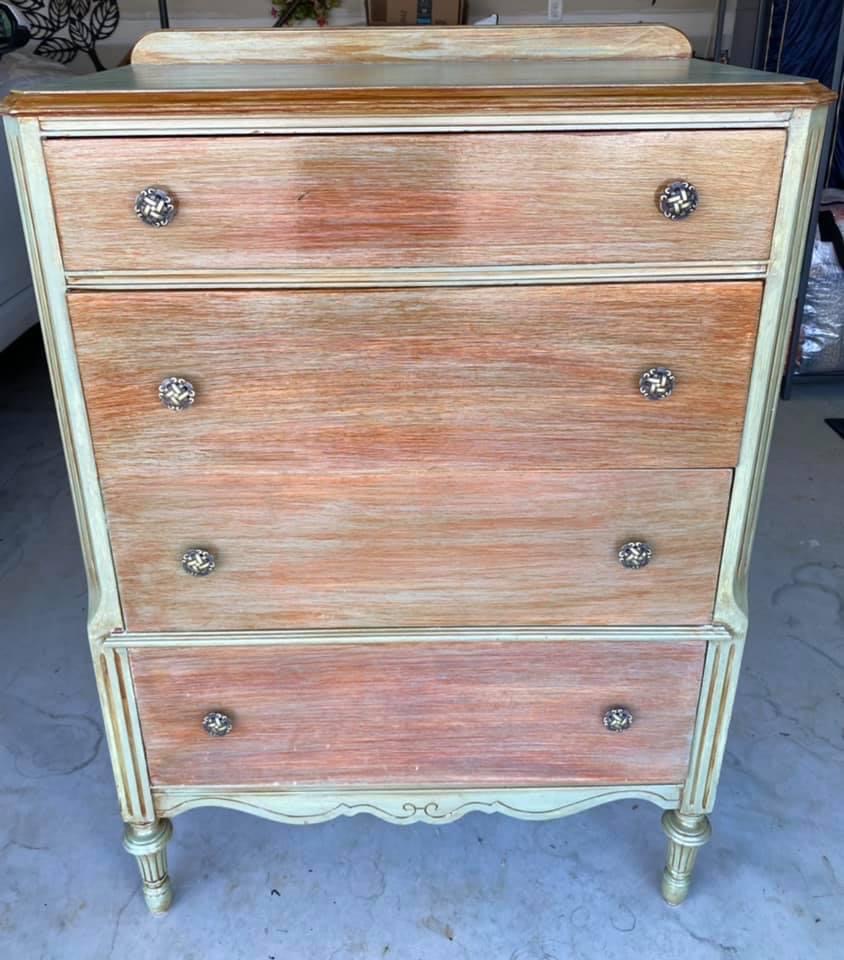 The next project was painted by the customer using Country Chic Paint in Crinoline. This was how her own piece looked, above. She not only wanted it painted, but she also wanted to have a beautiful Redesign with Prima transfer put on it. She chose "Imperial Garden." (Great choice!) I showed her how to find the right placement of the 6 individual panels, how to cut it to fit the right dimension and other tips. Between the both of us, I think it turned out great.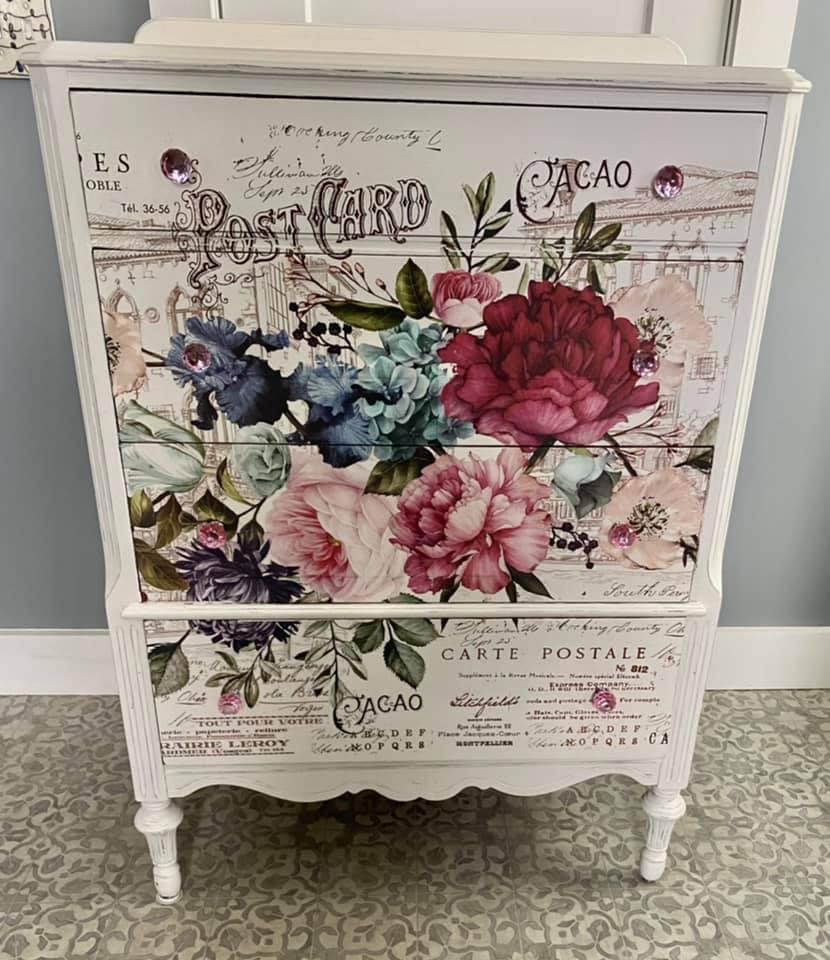 Here it is! She switched out the old hardware for new, vintage-style, pink crystal knobs which gave it the final touch! I love all of the vintage French graphics too. Gorgeous!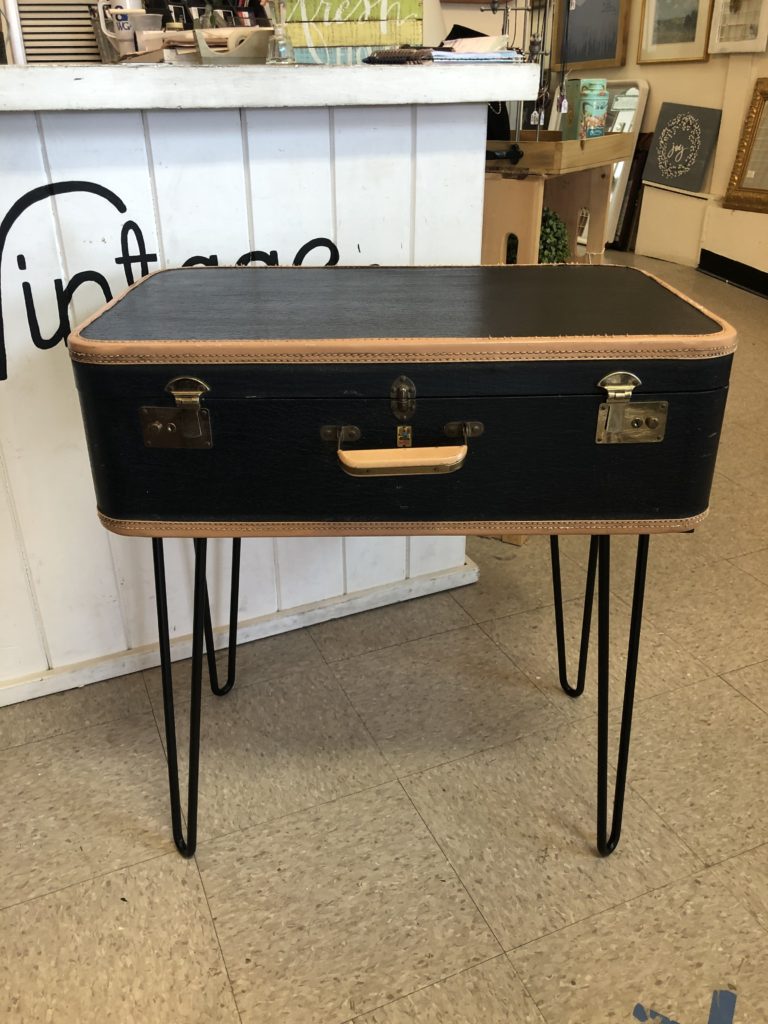 This next piece of course, started out just as a suitcase but with the new hairpin legs it really gave it a whole new purpose! We didn't have to paint it either. The gold lettering tied in so well with the original colors of the suitcase. A win/win! And it was a smaller piece …not so intimidating.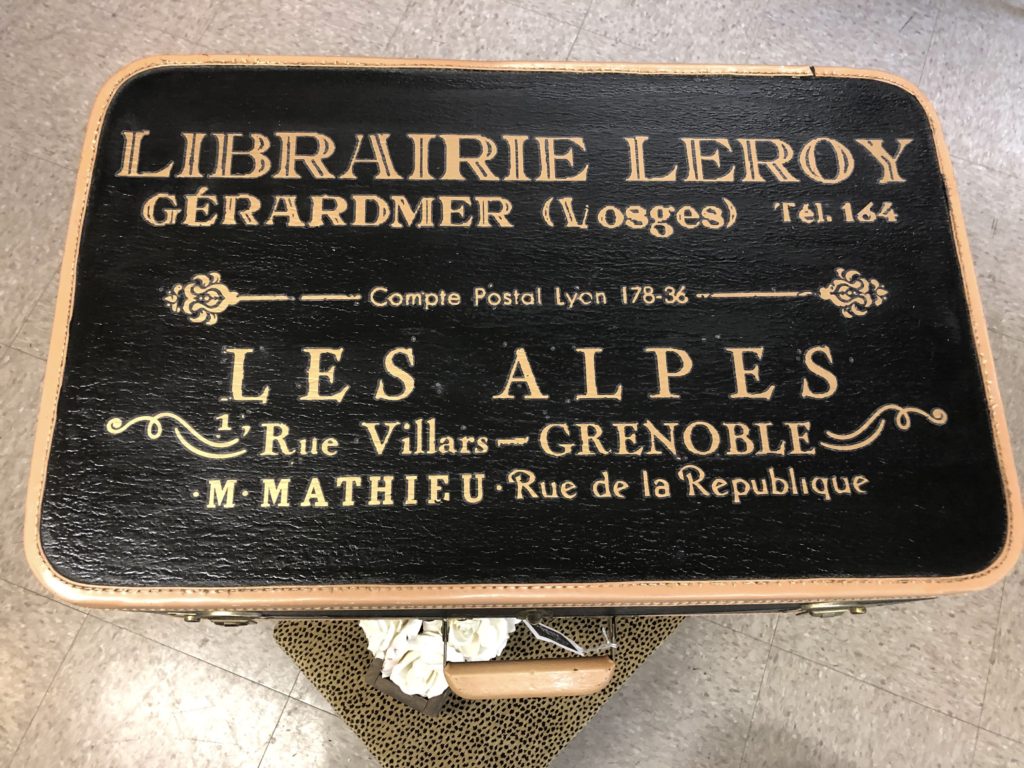 I would love to do another one for our own homes since there were enough leftover pieces from this transfer. Sometimes that is the beauty of these … you can get your money's worth out of them!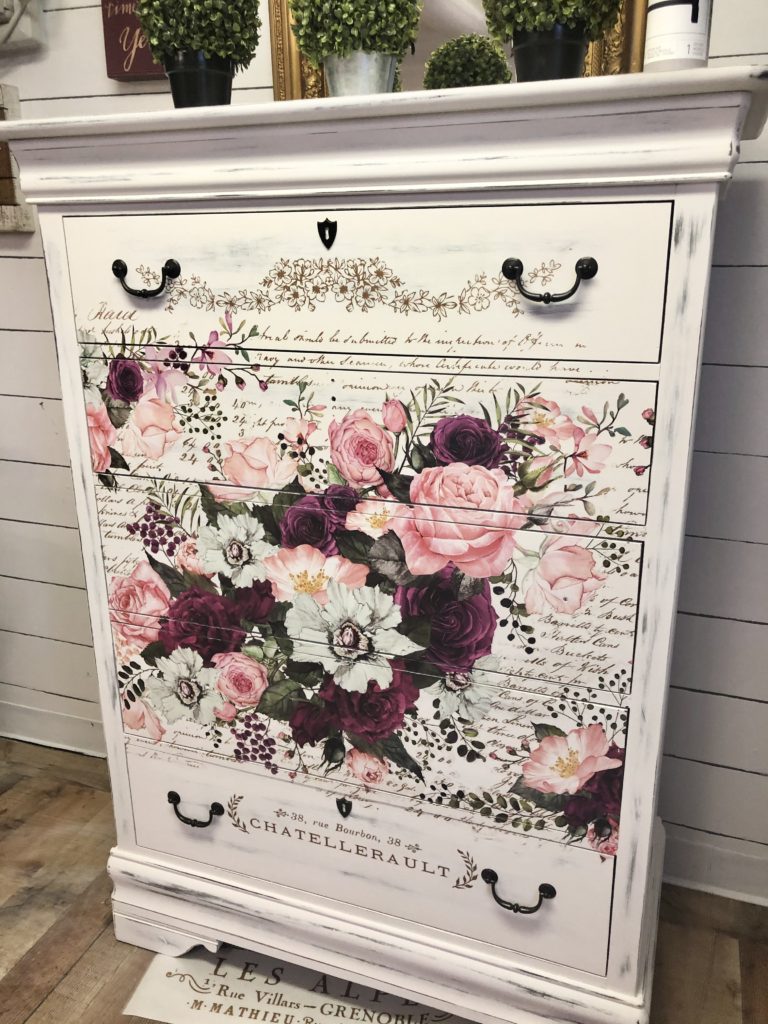 Here is a stunning high-boy dresser with a vibrant rose transfer…. we custom painted the customer's own bedroom set. She loved seeing the transfers and picked out this one. For paint we did a base coat of "Cobblestone" and the top 2 layers were done in "Crinoline." Turned out really nice. I loved the look after we did some heavier distressing than we normally do.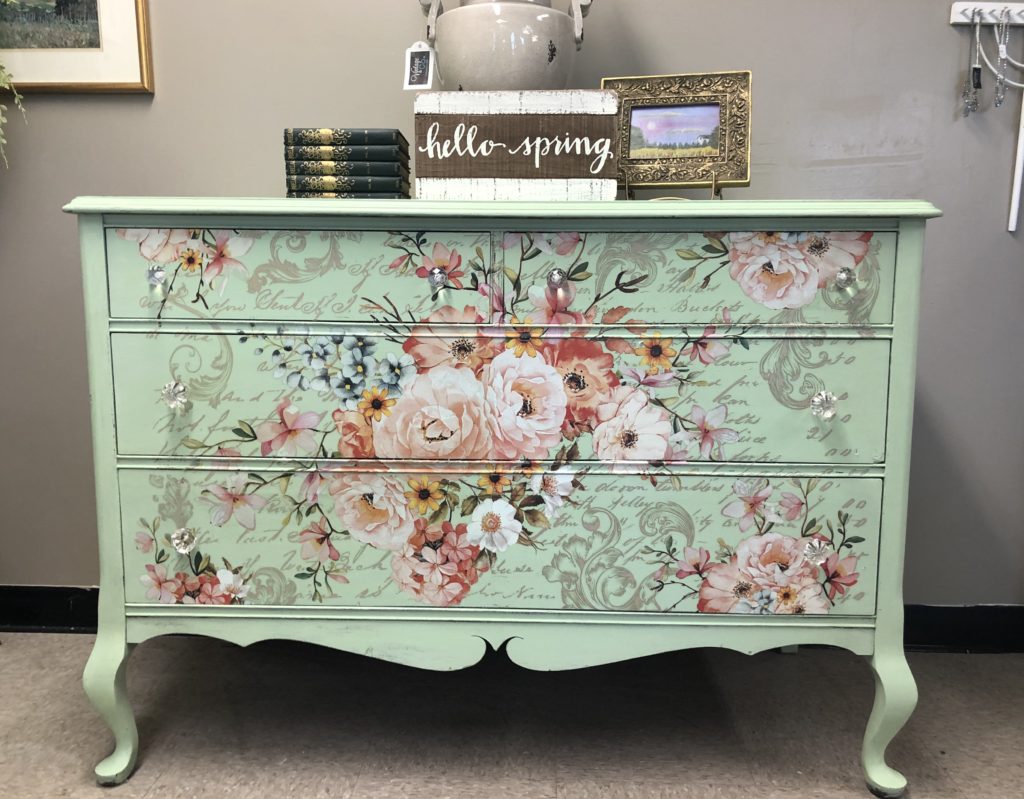 THIS is one of my favorite pieces! (Although the one above is probably a tie for a first place! ) I don't think I have a before photo but I do have pictures of the during.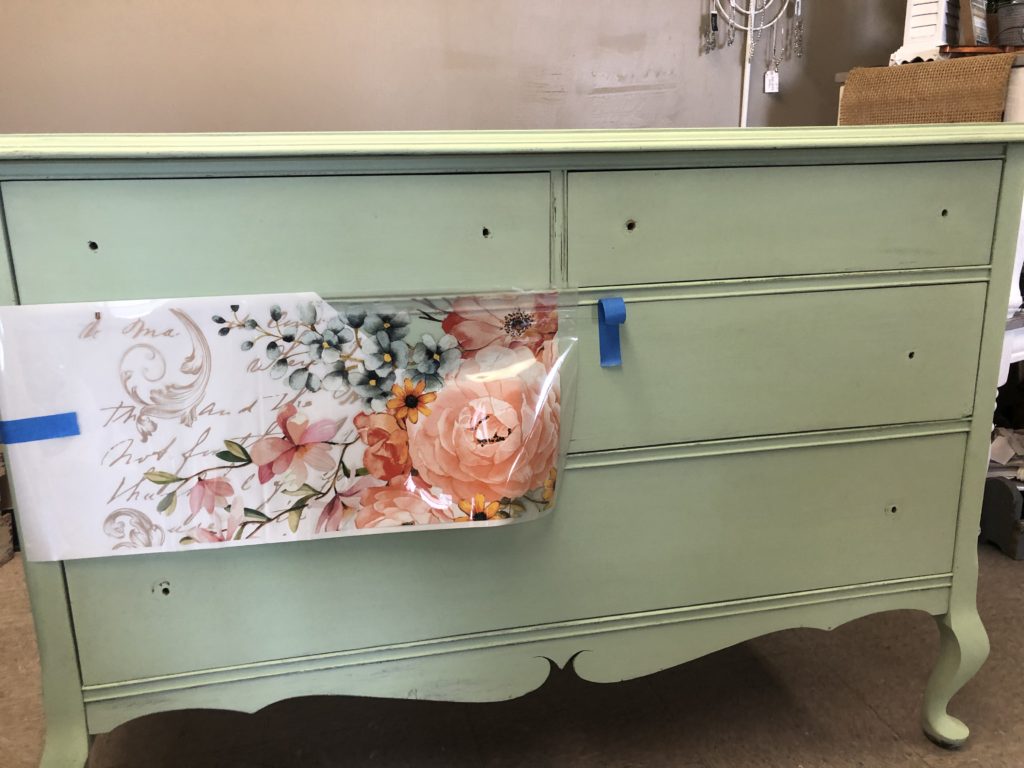 Some of these RDWP transfers are big… so big they had to be sold in sets of 6 panels. It can seem a bit intimidating!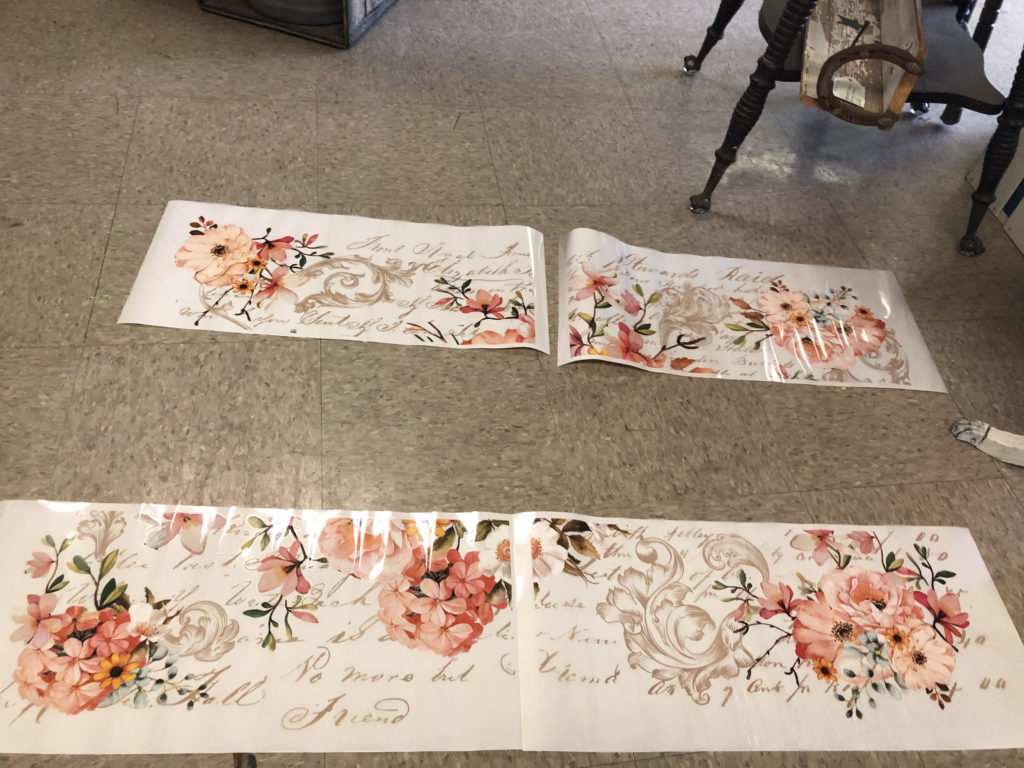 The trick is to always maintain control of it, and not let it get away from you, if that makes sense.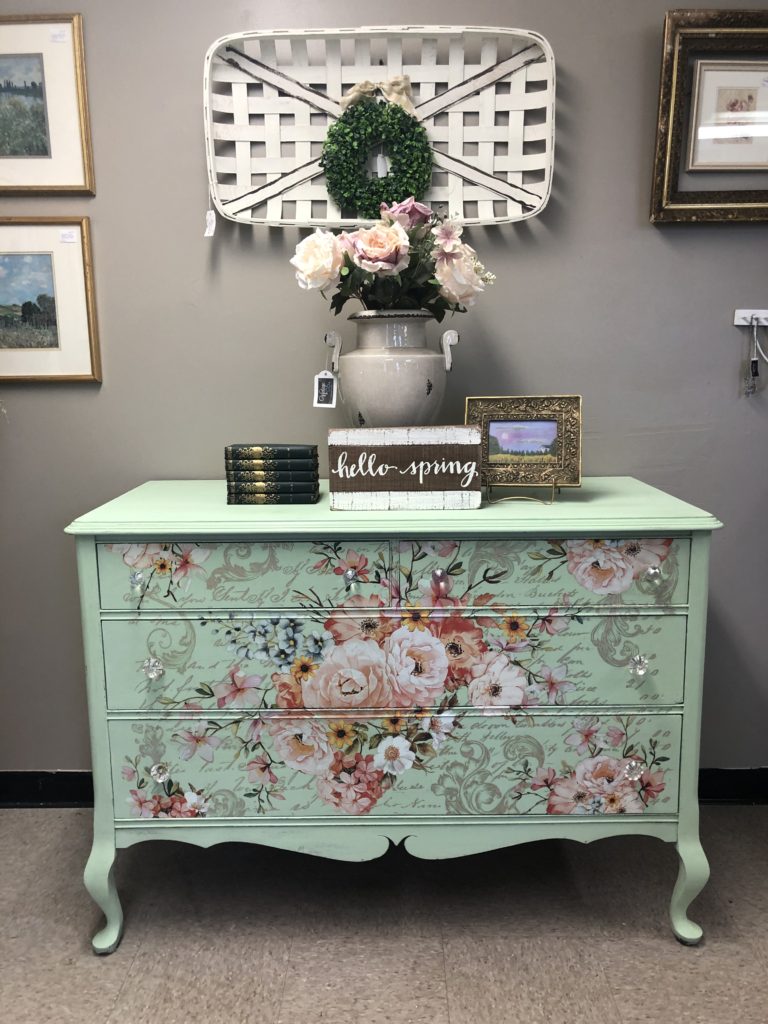 We know that to achieve something worthwhile, you have to take the time to get the look you want… and I think they are worth it.
Stop in and pick one out for your next project, you CAN do it!