We've had a great month in the shop! The Merry Month of May… and it was a joy for me, busy getting the shop ready for summer so of course, I pulled out all of the red, white, and blue for y'all!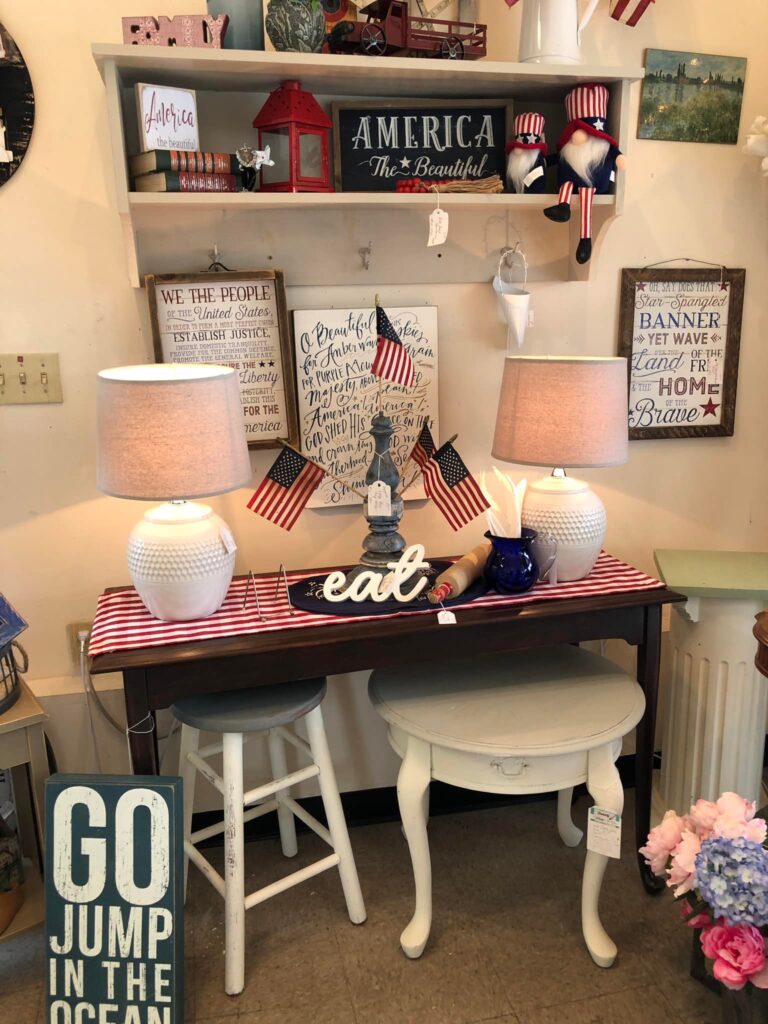 This was my second display… the first one was fully loaded with all things patriotic.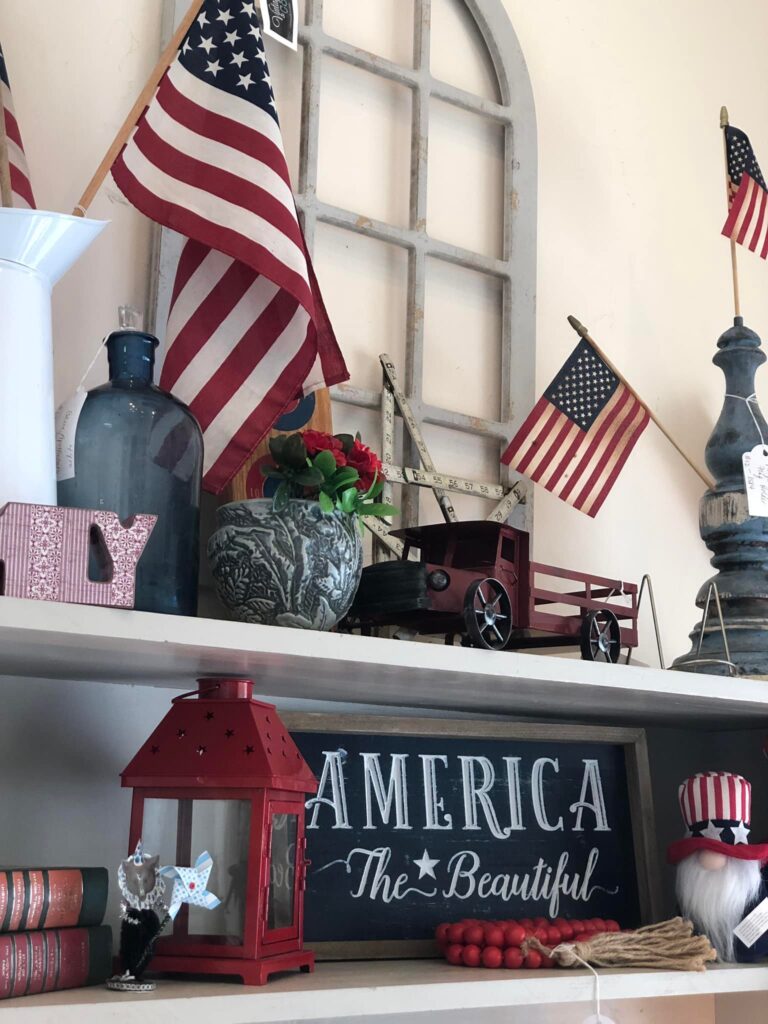 This was part of my first display…. I just love the America the Beautiful sign… the vintage flag holder and the red farm truck. Isn't that what it's all about? Americana, down on the farm?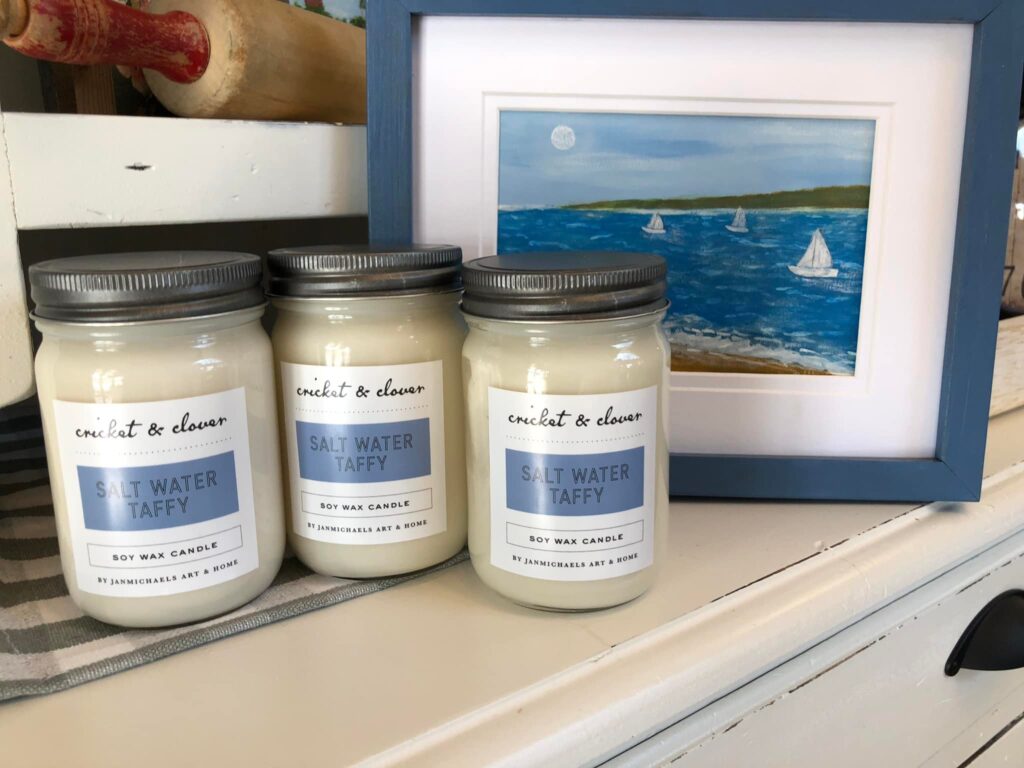 Well, except for me, summer is not complete without being by the water. I was thrilled to find this scent by our local candle company. SALT WATER TAFFY! Ahhhh! I can hear the seagulls now and the waves hitting the shore… Oh wait, where was I? Yes, back to what I was doing in the shop during the month of May…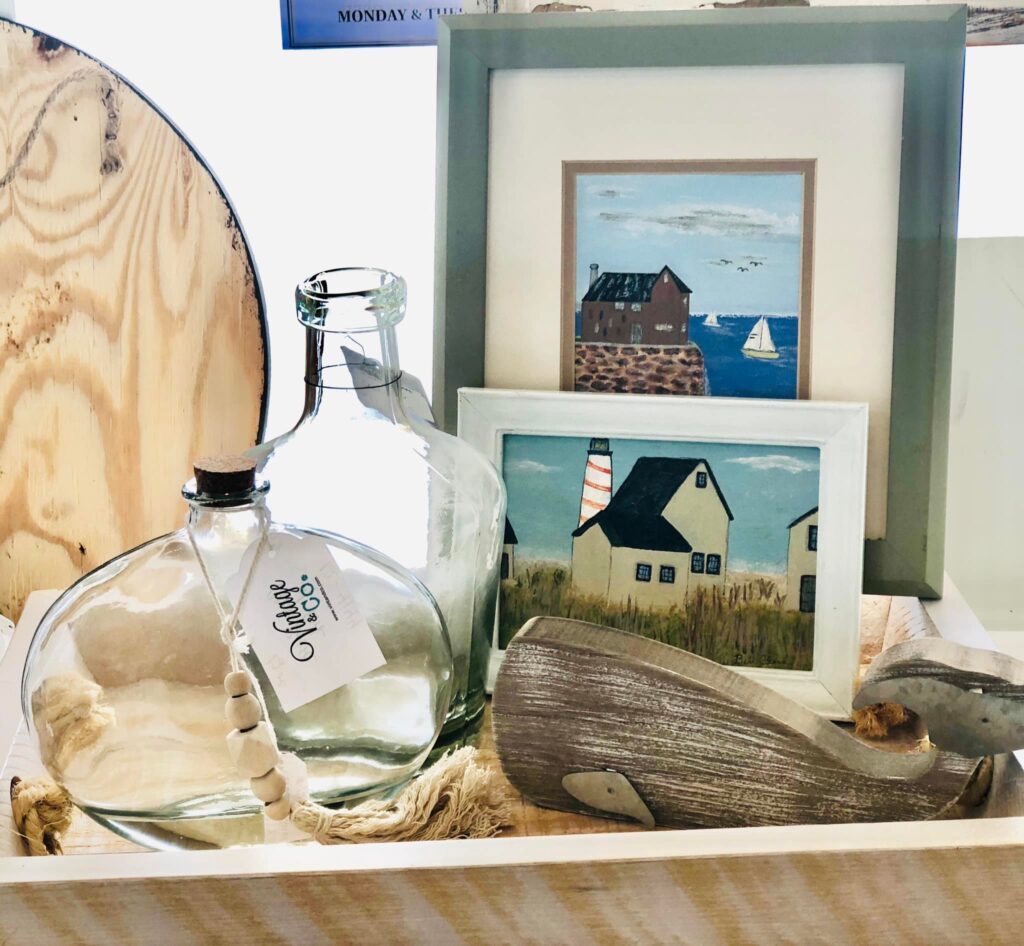 Of course, more summer items were added…paintings by Bill Clark, glass bottles, shells, and also new is the whale shelf sitter. I had a rustic seahorse but it sold so quickly I didn't get a photo of it!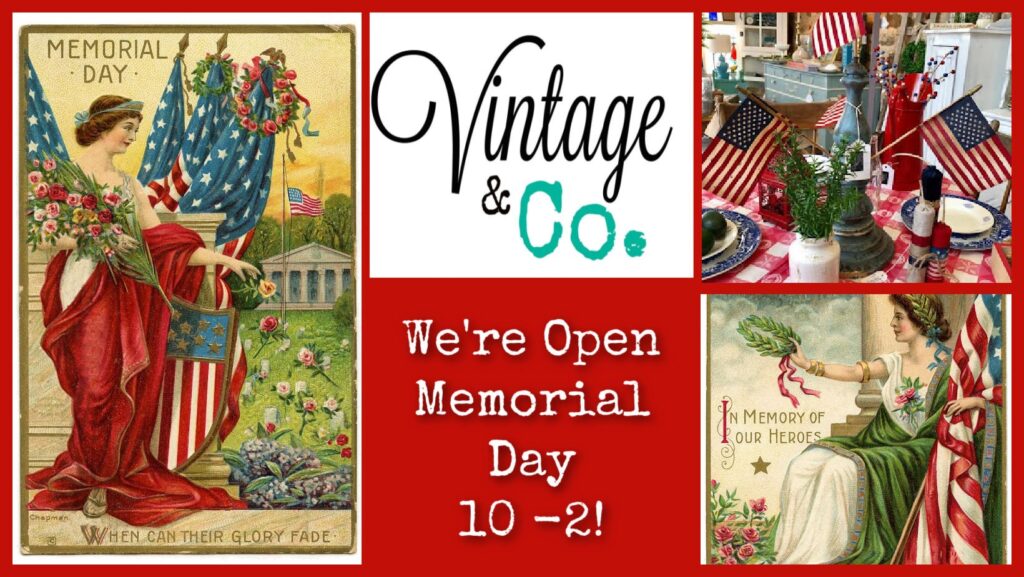 So to cap off the end of the month, we decided to open on a day we are normally closed, a Monday! It just so happened to be Memorial Day too. Lots of fun projects, a pop-up sidewalk sale, and plenty of folks stopped in, which was great. I love meeting and chatting with customers! They are the life of the shop.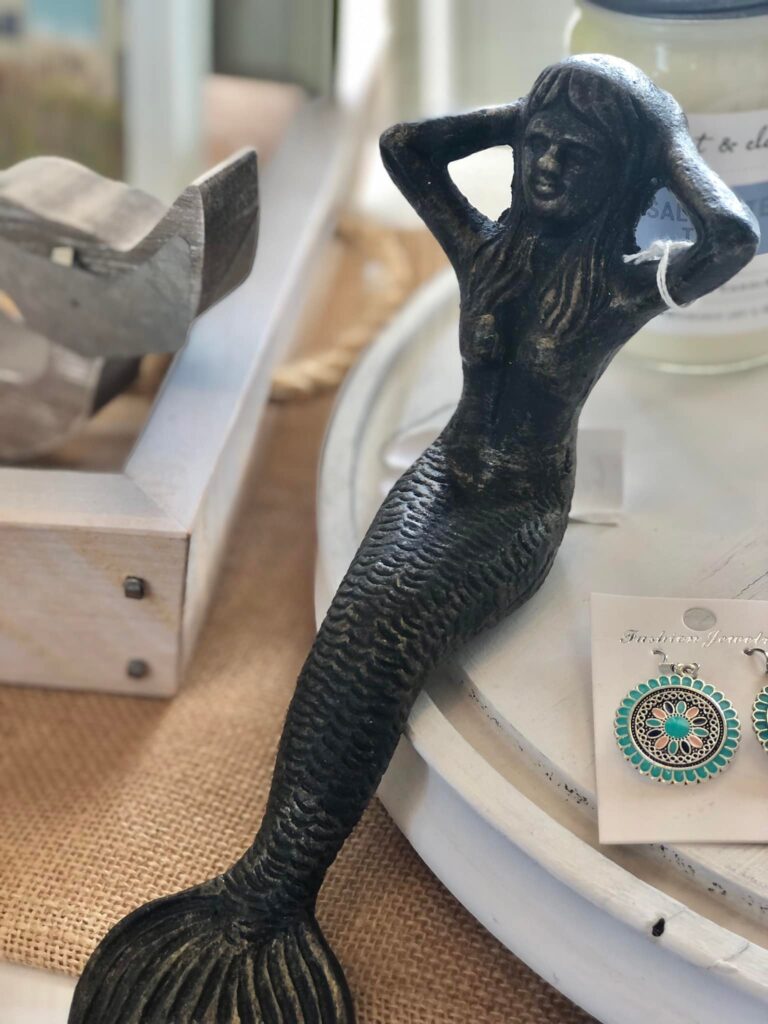 Can't wait to keep adding more summertime items to the shop! Stay tuned for June!