Custom Orders
If you have a piece you'd like us to paint, send us a photo
via email or snail mail and we'll give you a quote.
 You can also stop by the shop and discuss placing your order.
We are open Wed – Fri  11-5,  Sat. 10-5, Sun. 1 – 5
Email:  jill@vintandco.com
Address:  3545 Marietta Ave. Suite GG, Lancaster, PA 17601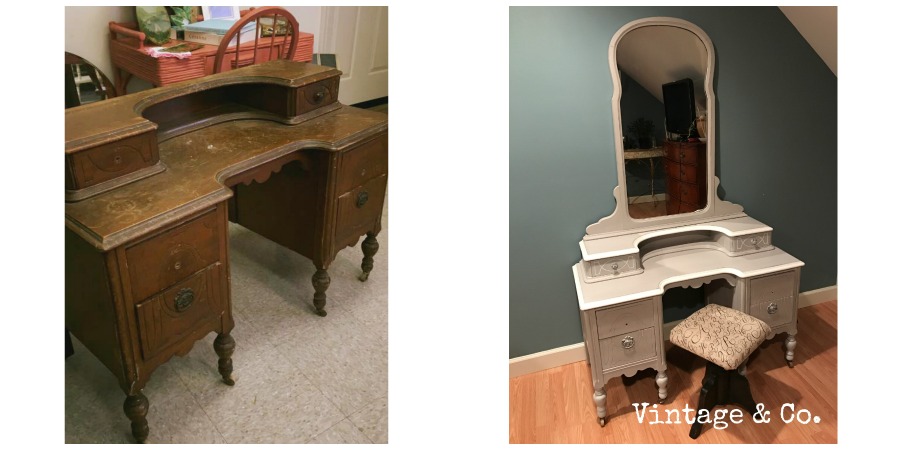 This piece had a broken mirror frame and lots of surface damage/veneer issues.
We brought it back to life!