Welcome to Let's Talk Vintage!
This is where we all gather to share our blog posts or things we sell that are vintage!
I don't know where the time goes, but I can't believe it is Tuesday already.
We were busy again this past week. Aren't we always?
My week was filled with painting furniture plus
adding new inventory to the shop.
~~~~~~~~~~
Let's  start with the pieces of furniture we brought back to life!
I just LOVE how our French provincial dresser turned out.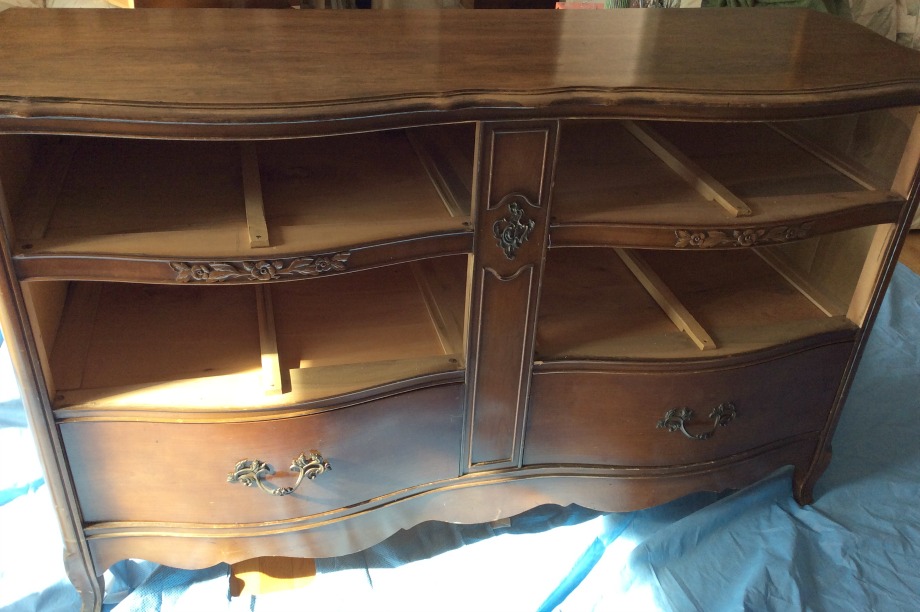 This is the before. I had already taken out several of the drawers. I'm really working
hard at trying to remember to take the BEFORE picture. I'm making progress!
Now here is the after….

Ta da!  All finished and already in place at the shop.

Look how gorgeous the hardware is!
We just did a light touch of antiquey gold highlights on the drawer pulls, not to overpower the piece
but to keep the eye attracted to the pretty wood finish on top. Same thought went into the 3D floral  trim.
Just a light touch of color.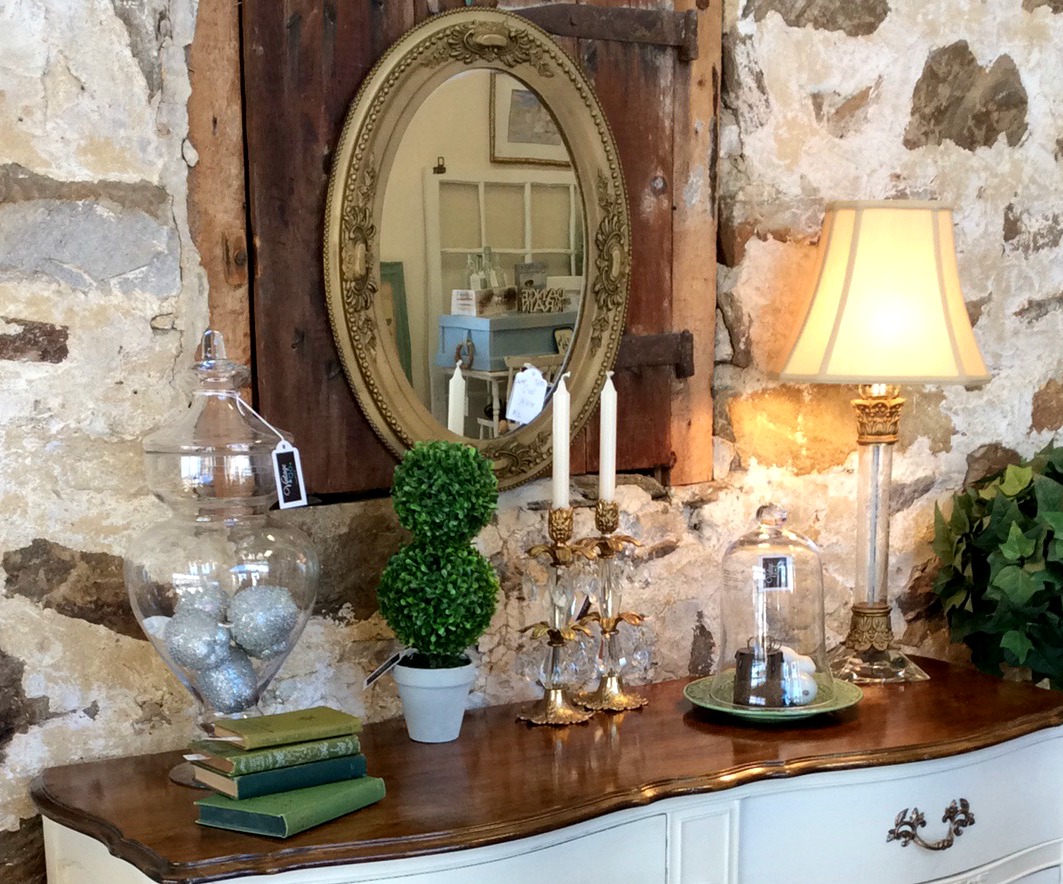 I'm on the lookout for a nice mirror to place above it. The oval mirror in the photo
is okay, but I think something just slightly bigger would be great!

Then we had a custom order…  to paint this mahogany, 1950's vanity/desk.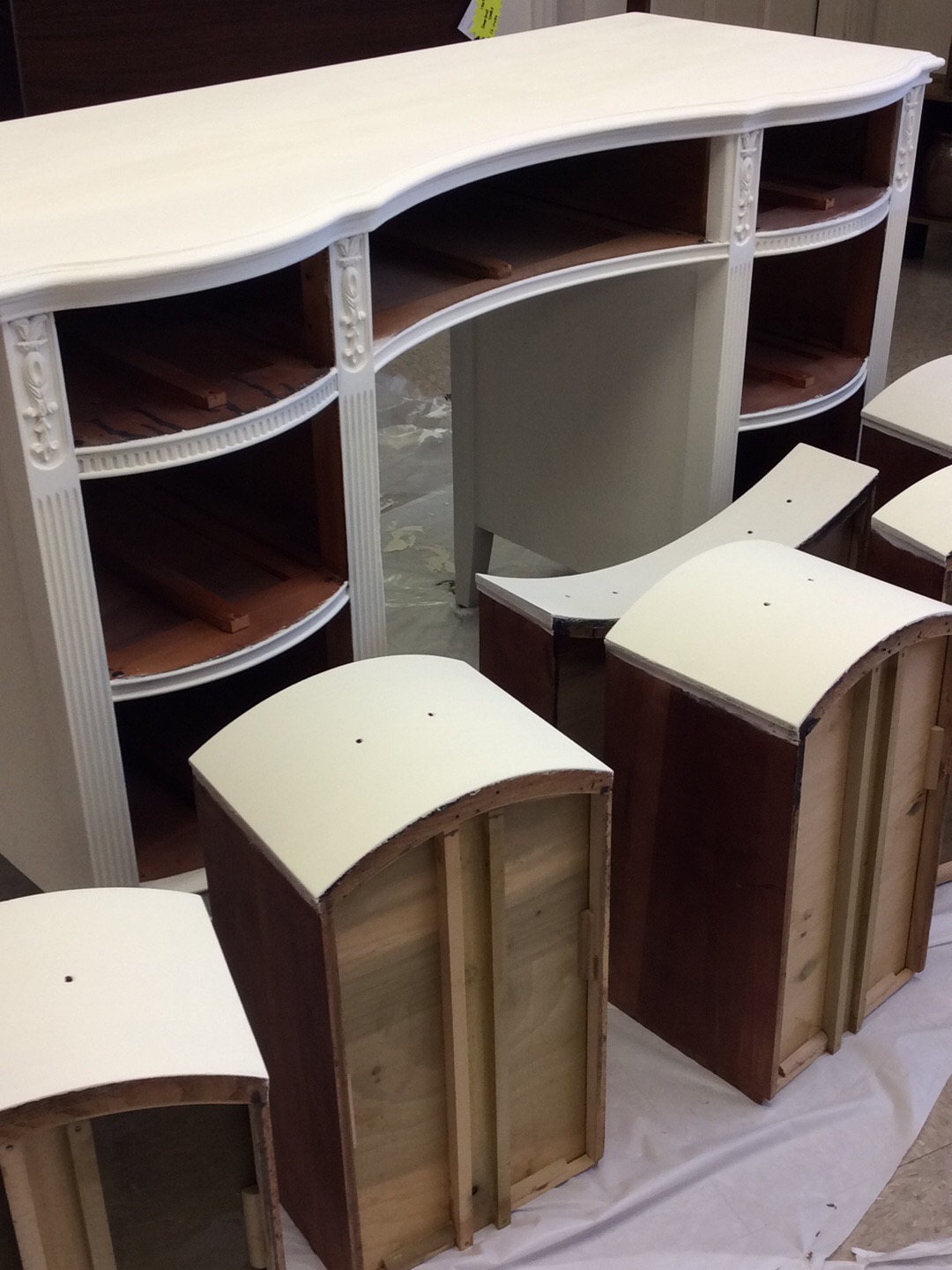 For some reason this desk was just soaking up the paint. 
I think I did three coats of chalk paint! I normally only do two.
The customer did not want it distressed so I was giving it a nice thick coat so that
I would be able to sand the piece down after I was finished. Sanding with a very fine grit sand paper
keeps the surface buttery smooth after it is waxed.

On the smaller detailed areas of the vanity,  I painted a
rose / mauve color of the customer's choice. Then I added
some gold "rub & buff" that I purchased from ACMoore to enhance it.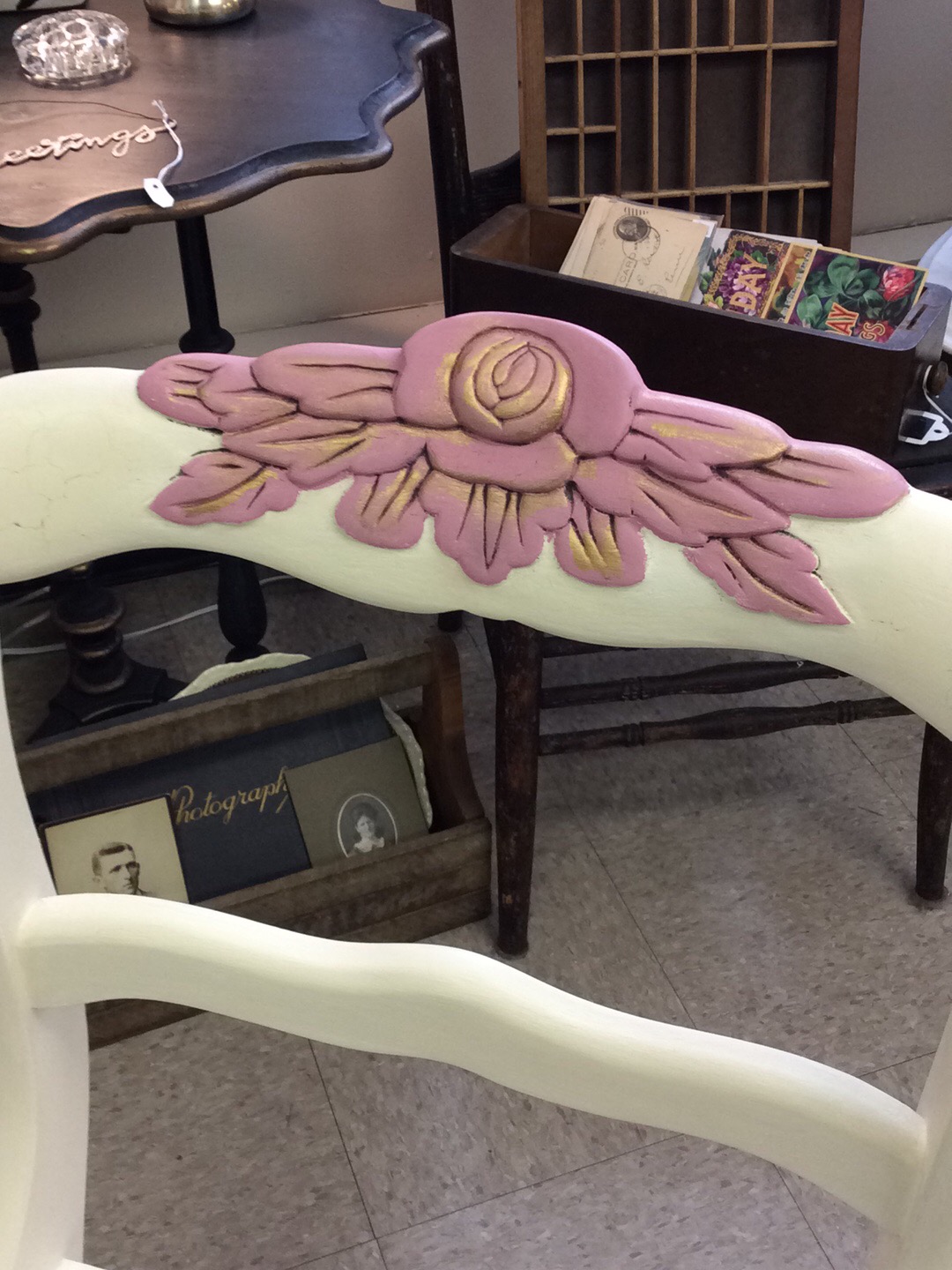 I also added some special color and enhancements to the chair.
Is this chair stunning or what with the rose and leaf detail?
Same thing for the ornate areas of the main piece.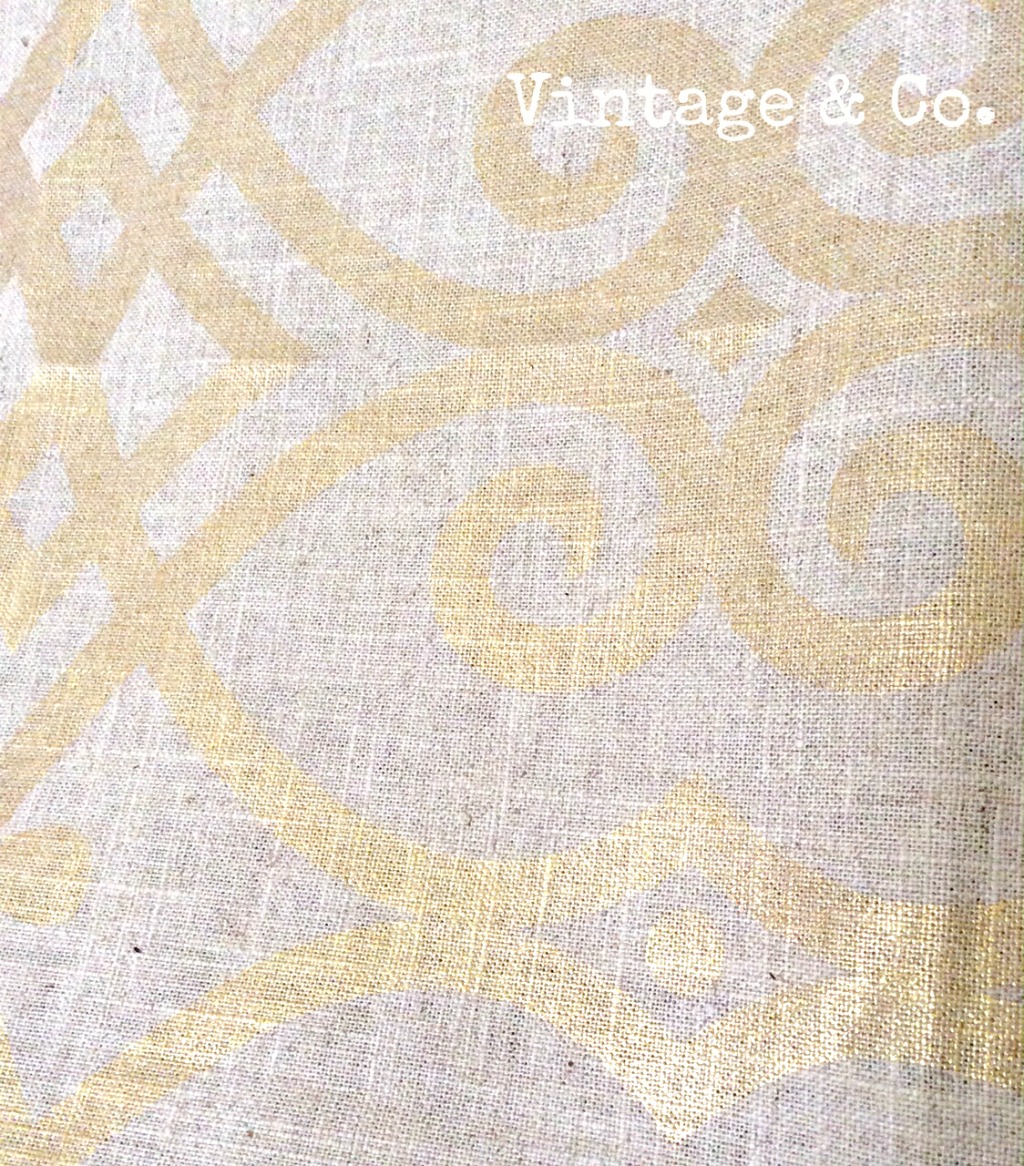 I went to Joann Fabrics to select a pretty yet sturdy material
for the seat cushion. I think it compliments it nicely.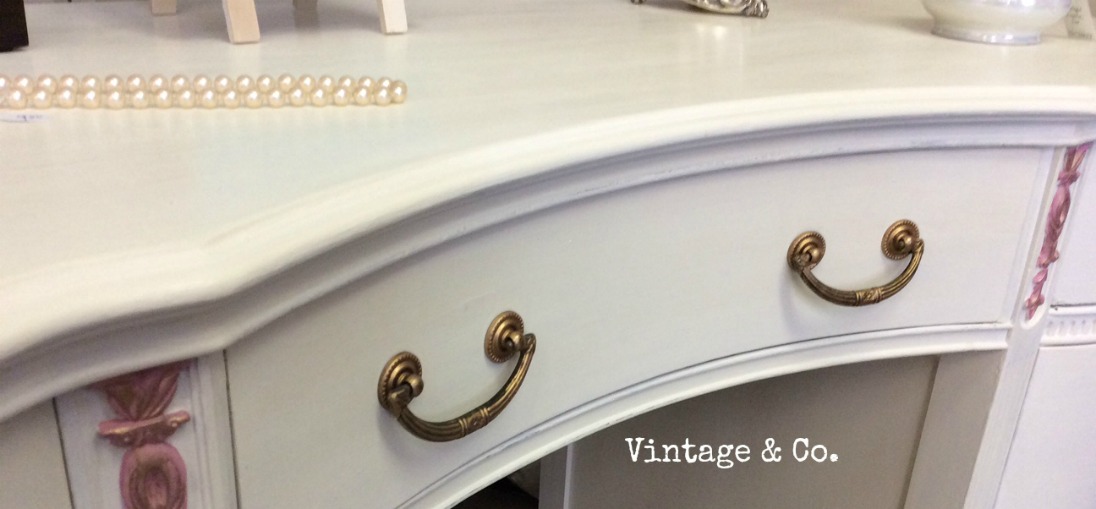 The hardware was also given a gold treatment. Not too bright, not gaudy.
She is picking it up tomorrow and is super excited!
I'm excited for her!

In between all of that I stenciled a MARKET sign.
A little craftiness for y'all!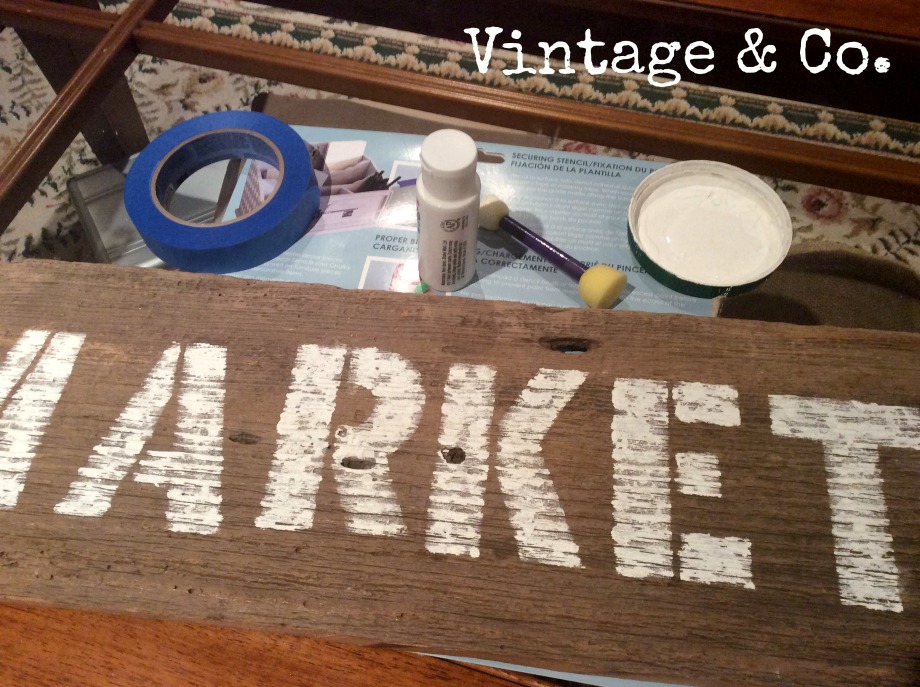 To market, to market we go!  The old barn board came
from my in-laws  220 year old farm, here in Pennsylvania.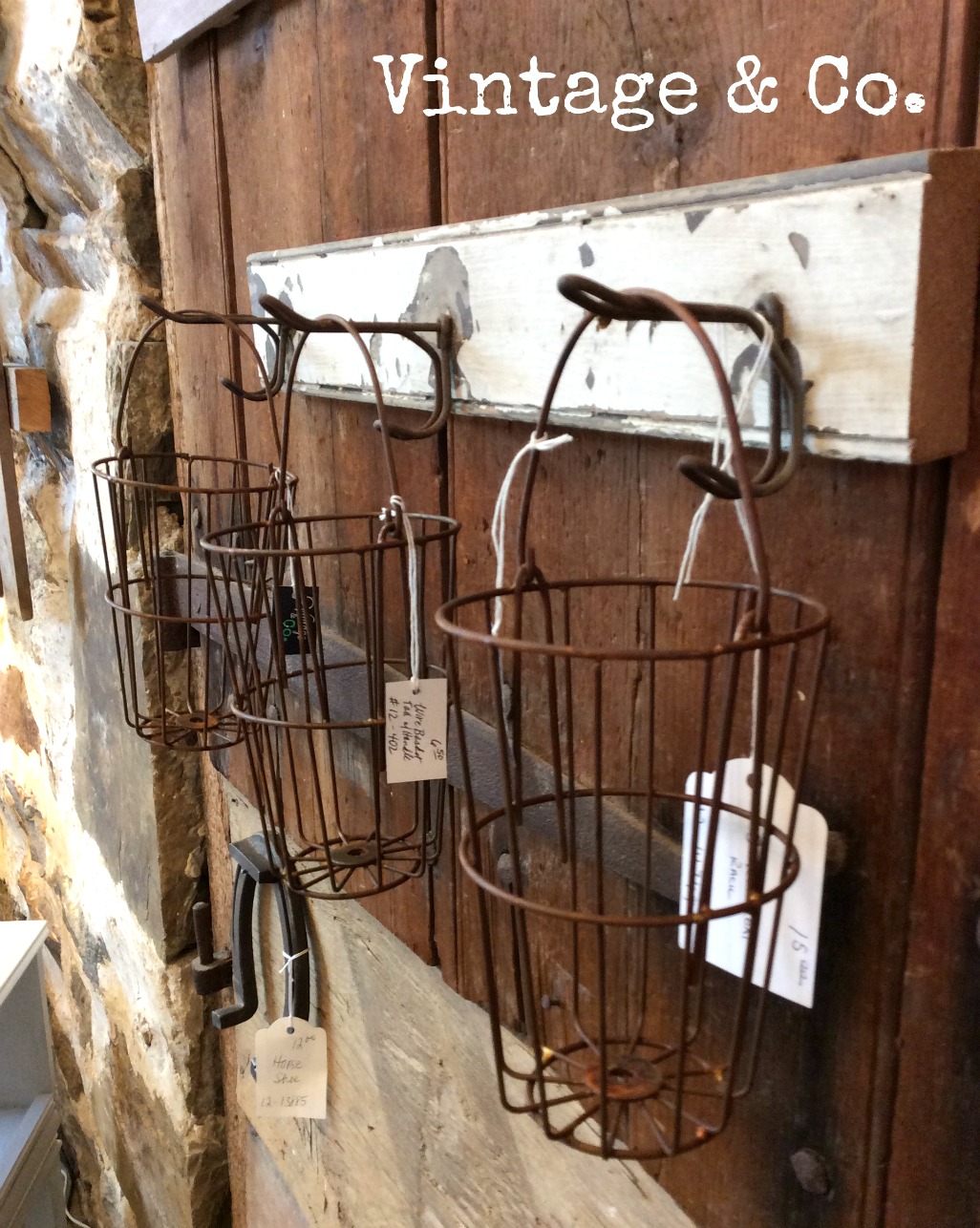 This old coat or hat rack is also from an old PA barn.
I added the rusty baskets that I found at a local wholesaler.
They worked perfectly together!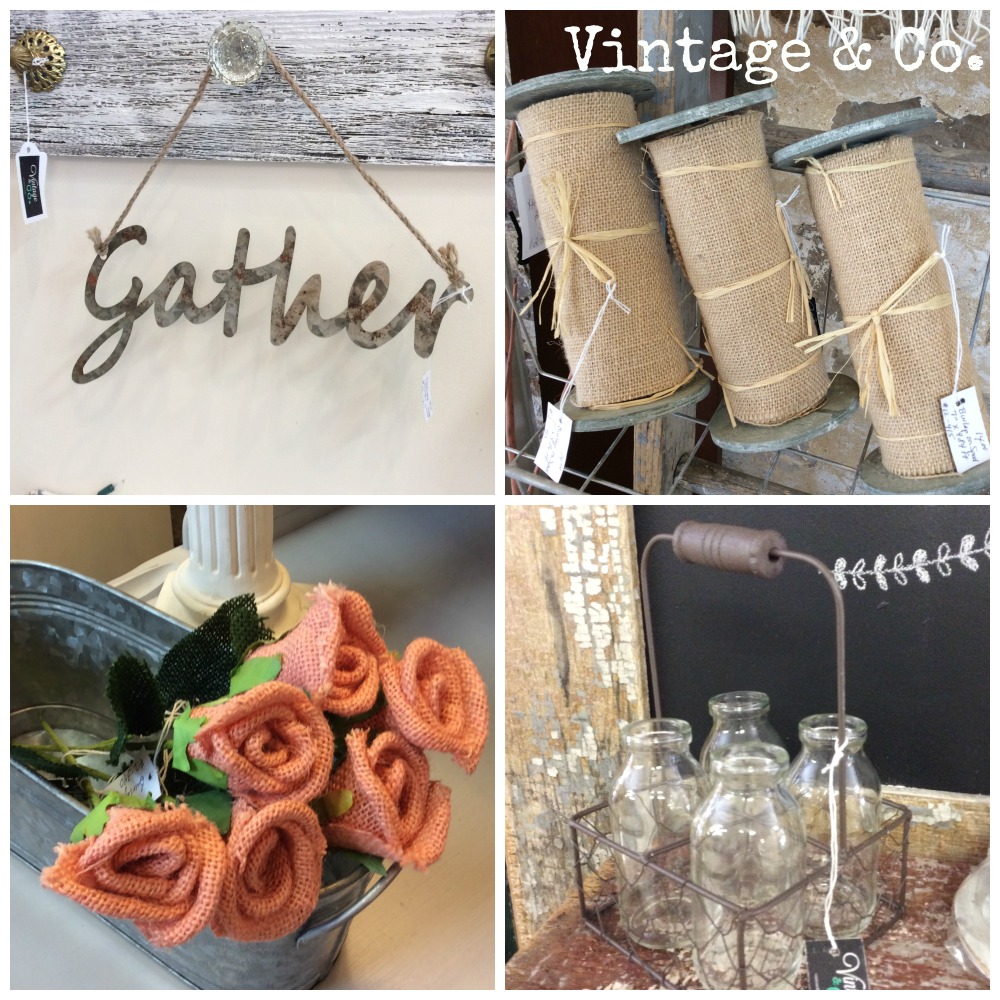 Here are some more pieces I picked up at the wholesalers.
I just don't have the time to make everything so I mix in a little bit of new.
I try to find pieces that fit in well with the look of the shop.
~~~~~~~~~

Let's see who is featured this week: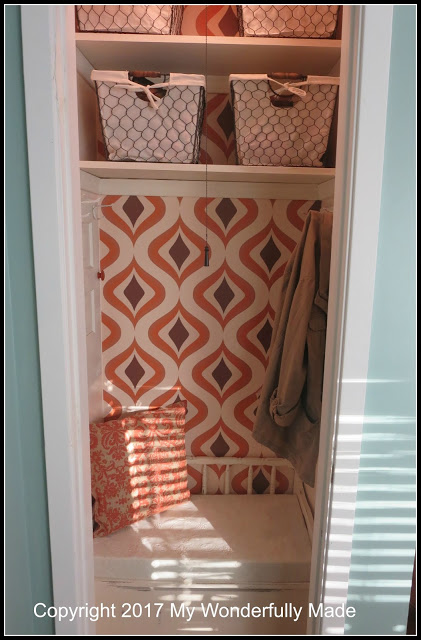 Lauren of My Wonderfully Made shared her wowza closet makeover!
Amazing accomplishments with this project!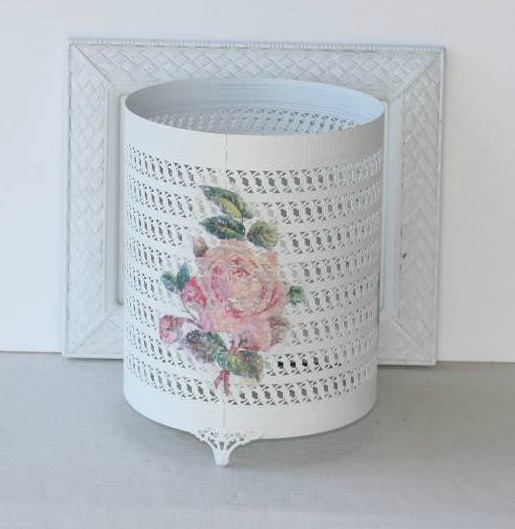 makeover of a Hollywood regency trash can cover.

shared her Fire King set, Primrose.  So pretty and mixed
with the jadeite, just perfectly cottage vintage! 
 ~~~~~~~
Thanks so much to everyone who linked up last week…
and those who are here every week! I appreciate your dedication very much.
~~~~~~~~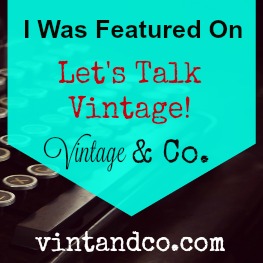 If you were featured, feel free to grab this LTV Feature
graphic for your blog post or side bar!

Now its your turn.
Let's Talk Vintage!