Sold Items Page 3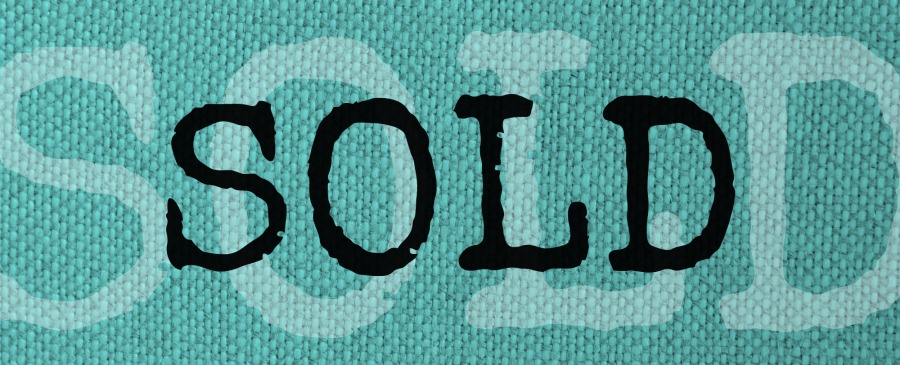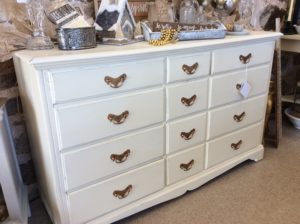 (SOLD!)
This beautiful 9 drawer dresser sold in a jiffy!
I would have loved to have kept this one for myself!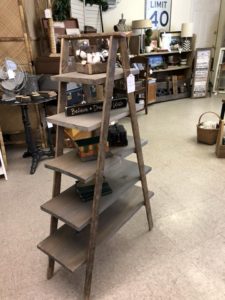 (SOLD)
This cool rustic looking ladder shelf didn't
last long…maybe just a day in the shop!

SOLD!
This lovely farmhouse hutch and lower cupboard is amazing!
Perfect for homes with high ceilings this sweet piece is over 7 ft tall!
Great price, too! Just  $369.00!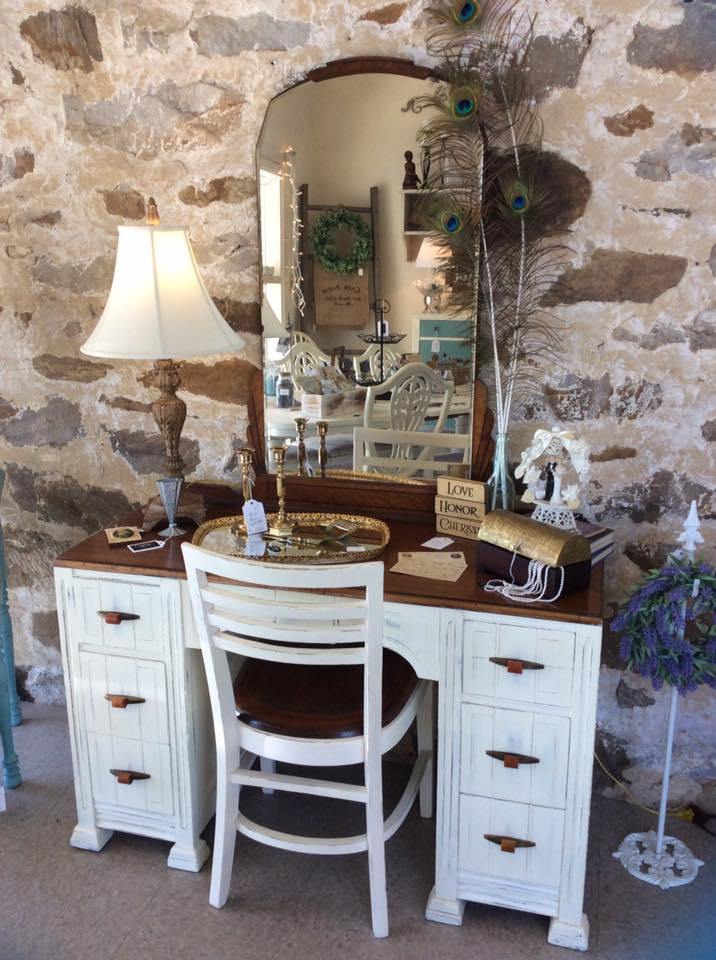 I loved this art deco vanity! The handles had Bakelite knobs
so to keep consistent with the color, I chose to wood
stain the top as well as the seat of the chair. The rest
was chalk painted, distressed and waxed for  a super smooth finish.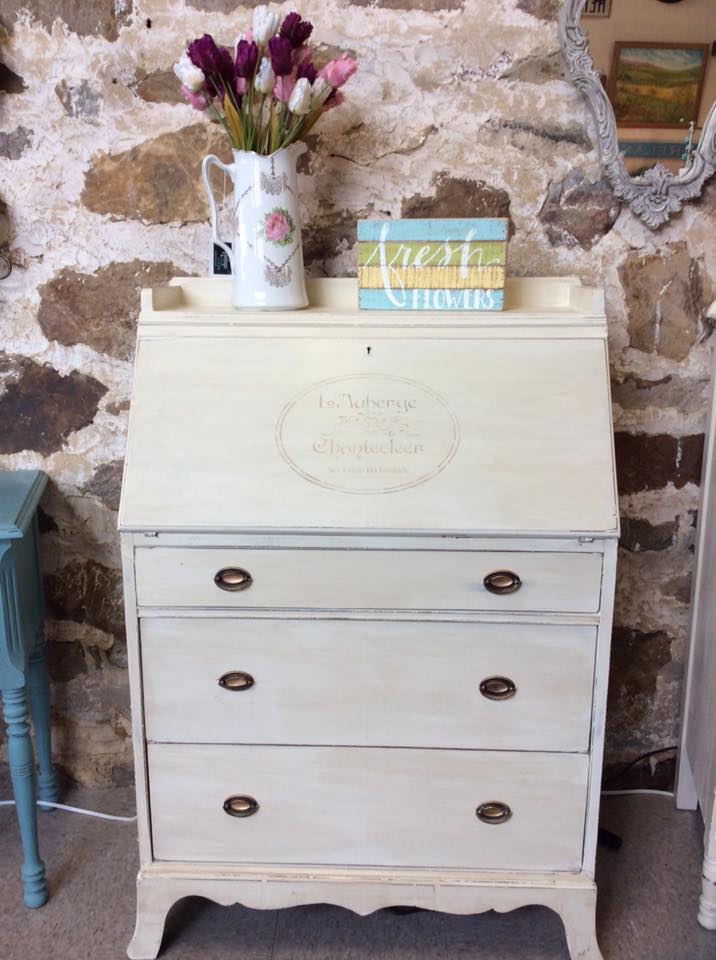 This vintage secretary desk was painted in a cream color, distressed and given a dark wax.
A French hotel themed stencil was added to the front and it all just tied together perfectly!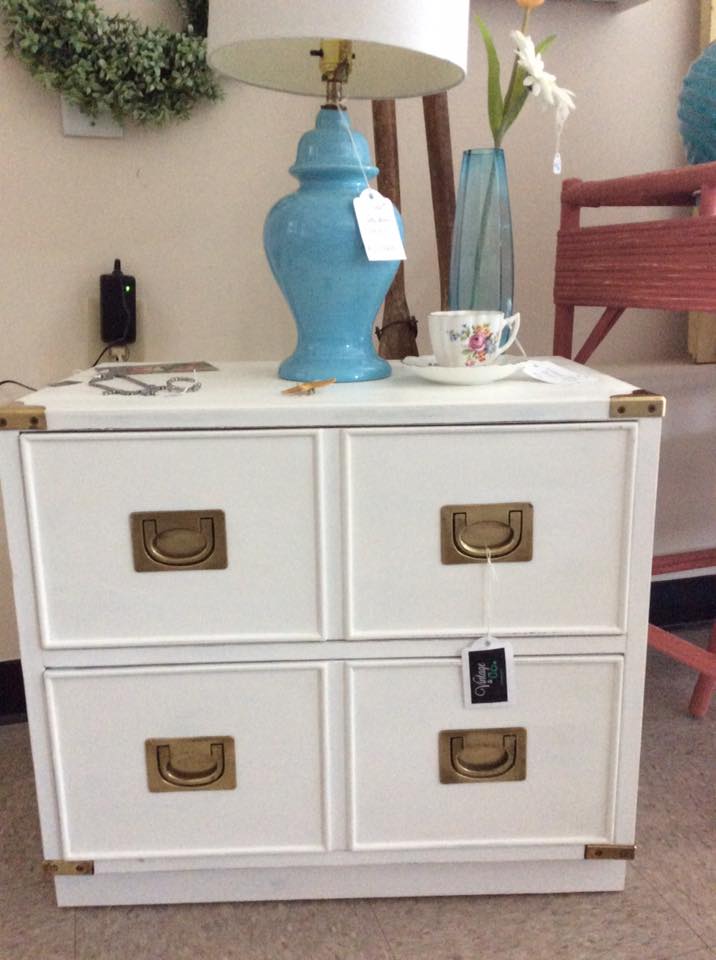 I have to admit, I am a fan of Ballard Designs and when I saw this
2 drawer chest or night stand I knew what I wanted to do with it.
I gave it a clean white coat of white chalk paint and removed the
hardware and shined it up to its original brass finish.
Love! Someone else loved it too because it SOLD!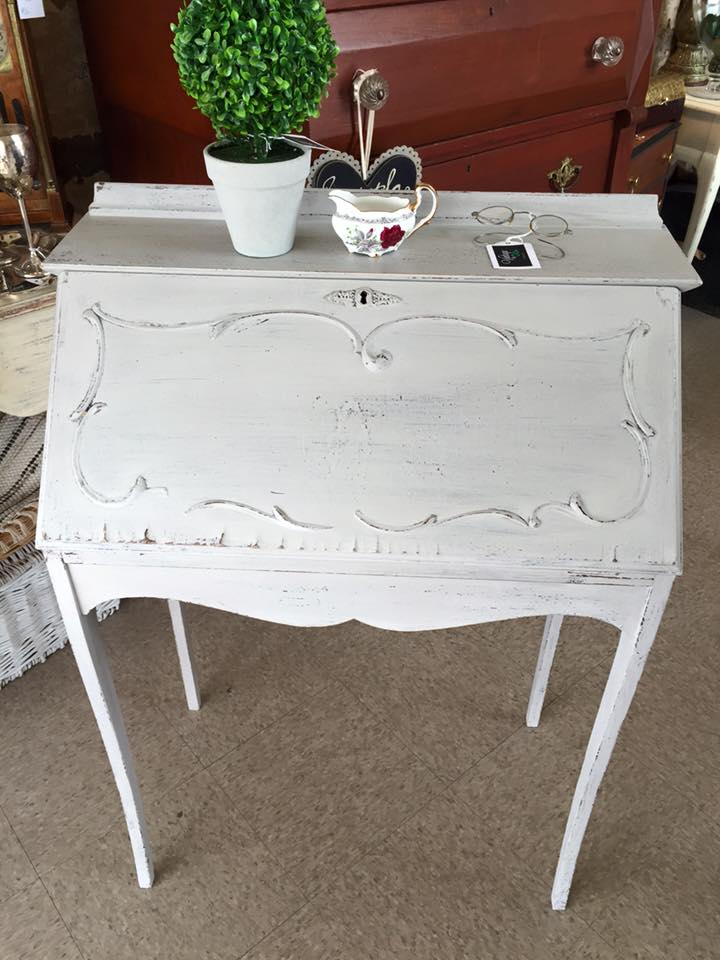 This petite secretary desk did not last long… we even
found an antique key for it! The new owner was going to
use it in her entryway and store all of her mail, papers, etc in it.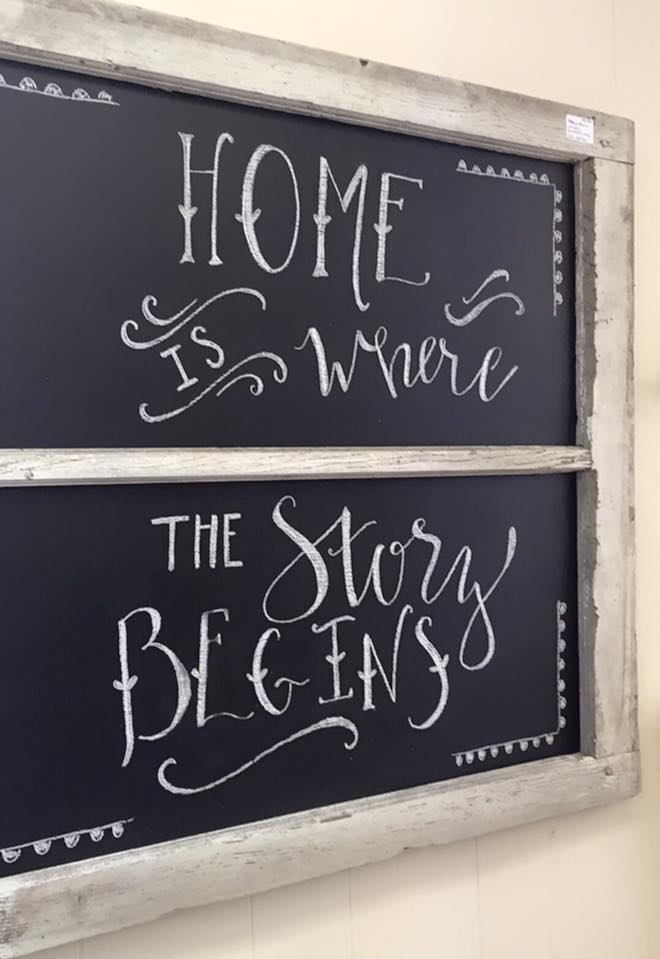 We UP-cycled an old window frame… replacing the glass with a chalkboard using
chalkboard paint. We are so blessed to have an artist on board with us!
Her name is Rachel and she does all of our chalkboard writing!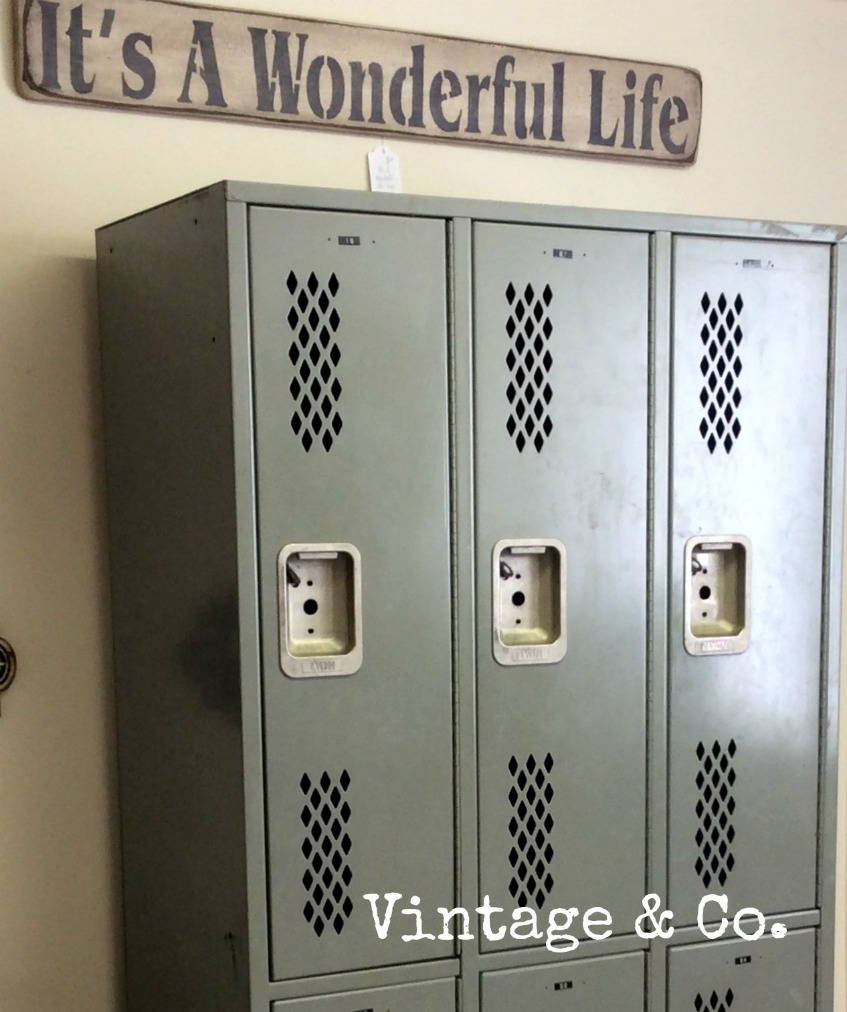 We had a wonderful set of six lockers,
and a customer had her eye on them and now they are hers!

The beautiful wood stained top on this vintage farmhouse
table was filled with rich tones and complimented the off-white nicely.
A couple is moving into their new home and chose this table set!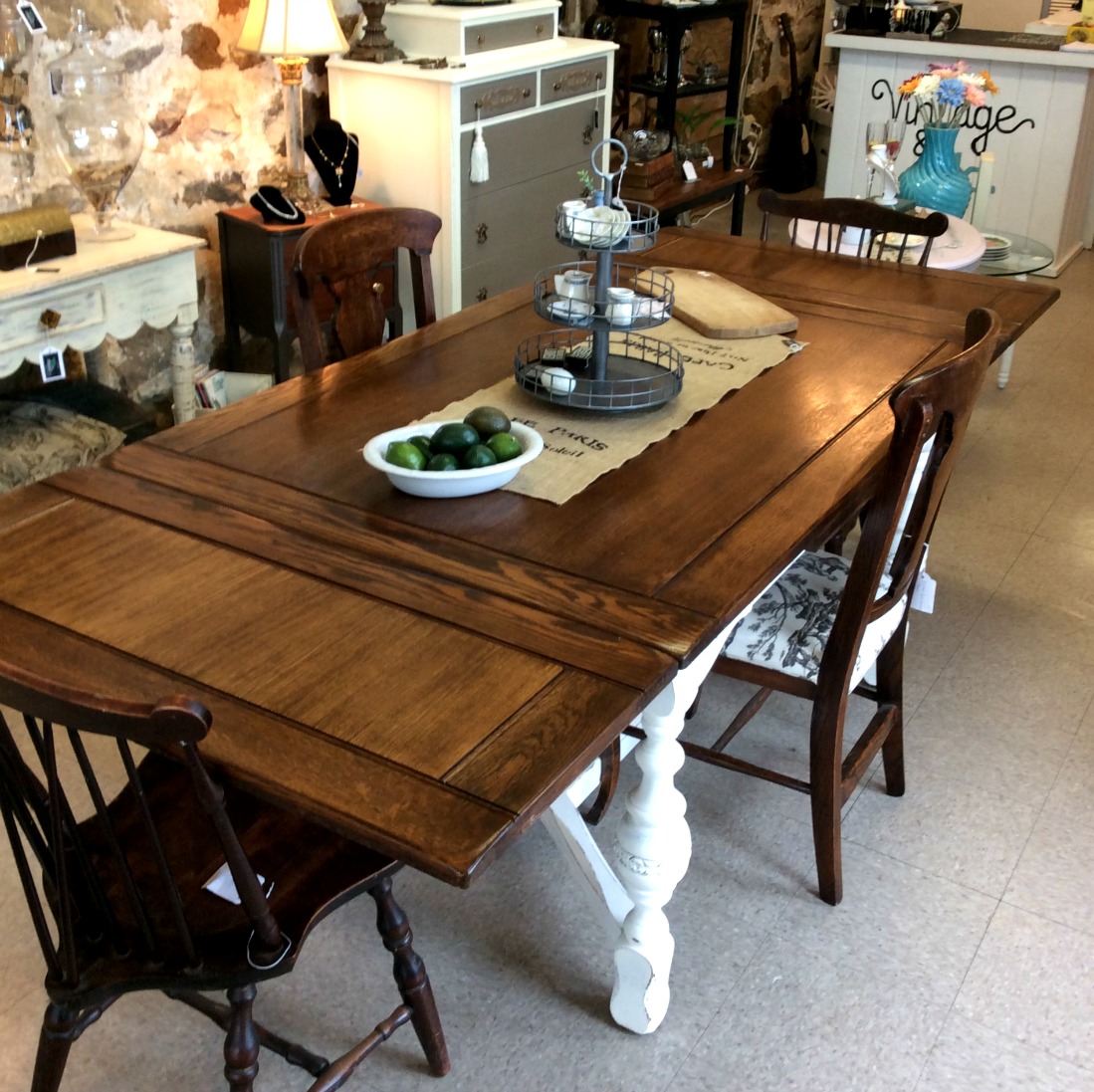 Then we added this table into the mix and with its pull out extensions,
it was only in the shop for two days before it sold. Not shown in the photo
are the six chairs that went along with it.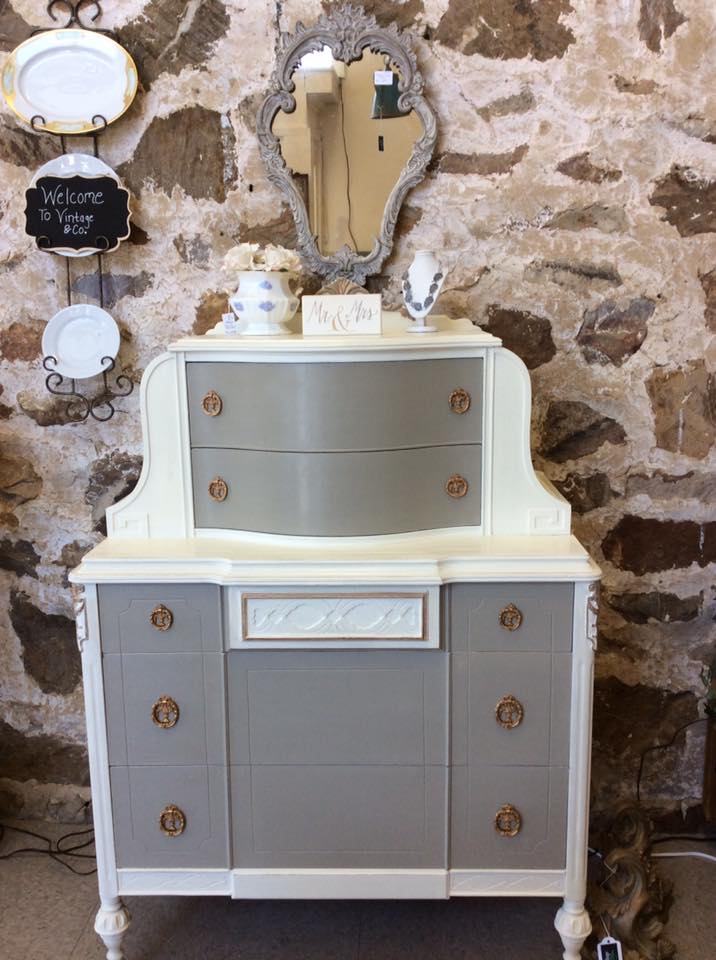 This beautiful antique dresser did not last long either!
It was one of our favorites!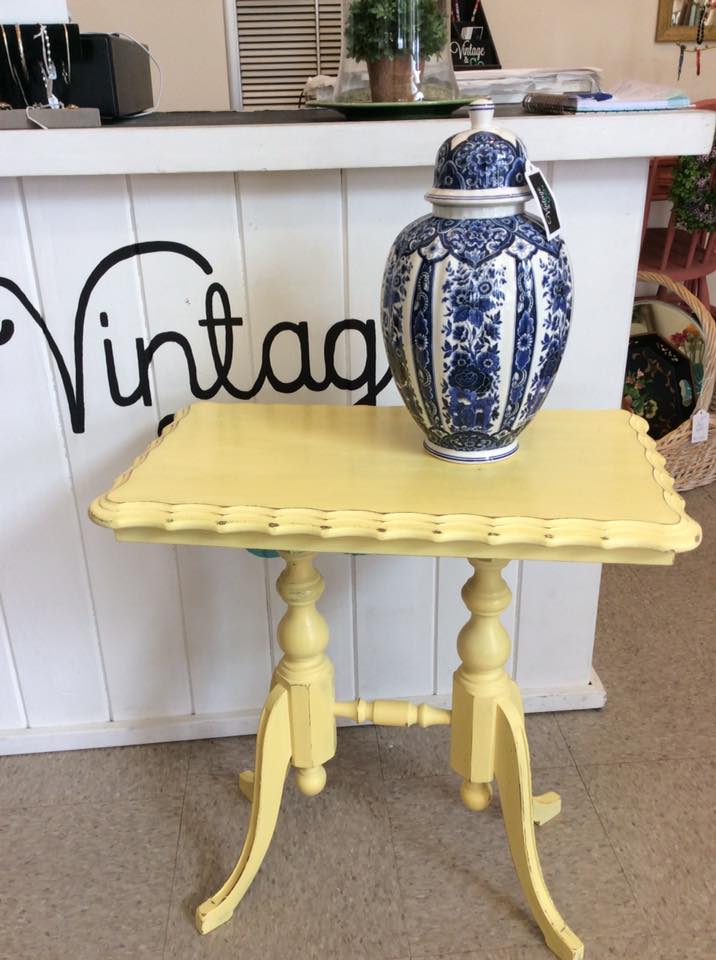 Pops of color in the shop keep things sunny and bright
just like this yellow side table. Off to a new home!
The blue and white ginger jar sold, too.

This was a "vintage" mahogany sofa table that needed to be updated.
We gave it a coat of white chalk paint and distressed it in all the right places.
Went to a great home!

This beautiful china cabinet held a lot of the things you need for entertaining.
It was painted in a creamy, ivory chalk paint and is now in its new home!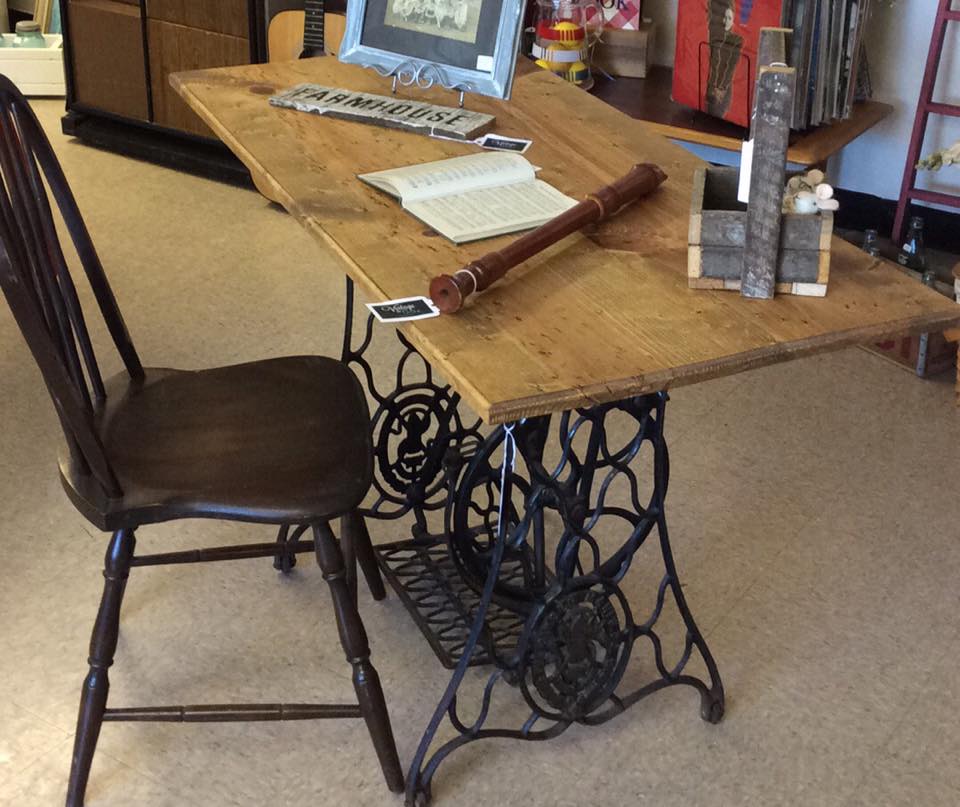 This was the second upcycled sewing machine table we completed, this time
the wooden top was made a little larger.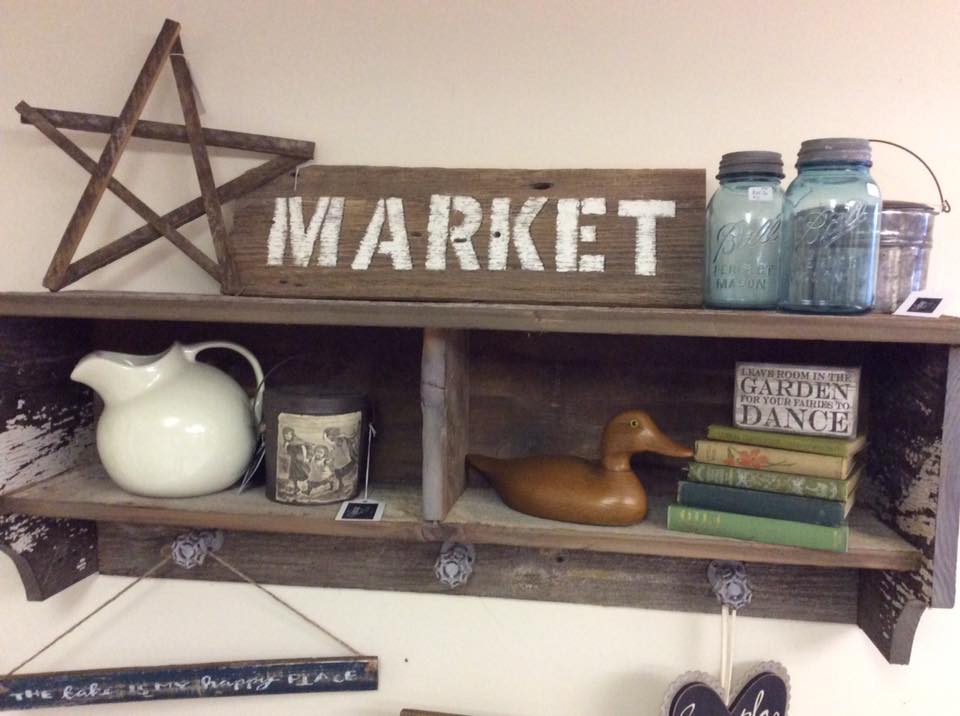 This hand crafted, reclaimed barn wood shelf with "faucet" hooks
didn't last long. Good thing is, we can create another, just for you!
Let us know if you are interested in a piece like this.

Another sweet aqua side table, sold!
I personally love this color!
We had so much fun with this coffee bar set!
The new owner loved the chalk writing too and
kept it for her own home.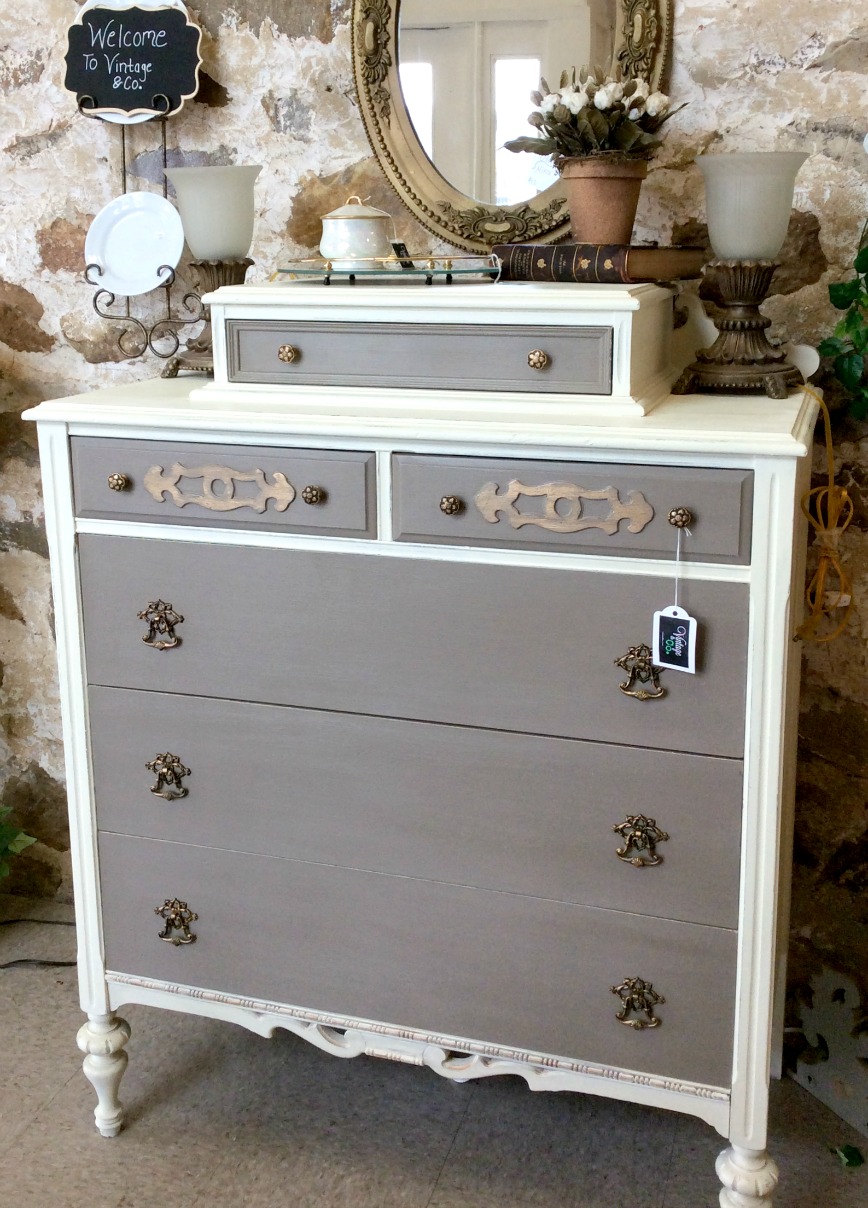 Another beautiful dresser, SOLD and going to a new home.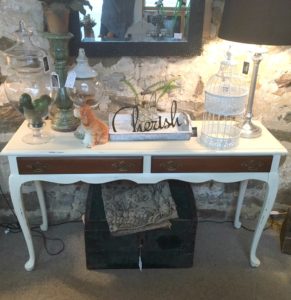 (SOLD)
And I'm lovin'  this beautiful entryway or sofa table that my Hubby
worked on. With cream chalk paint, the original drawers just seem to POP!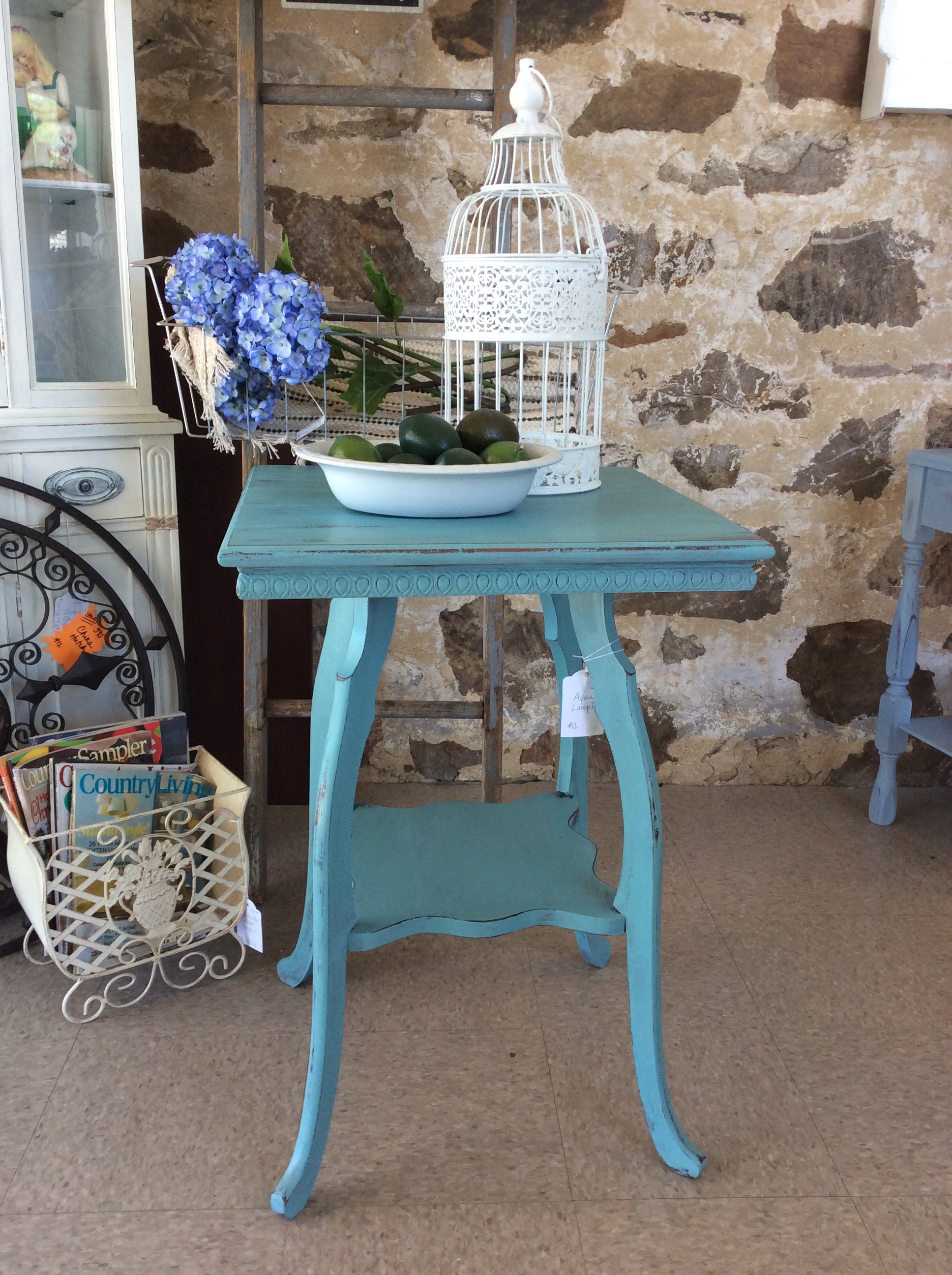 This antique table received an aqua chalk paint treatment with some distressing.
Like I've said before, I enjoy painting with this color!
And it too, has SOLD.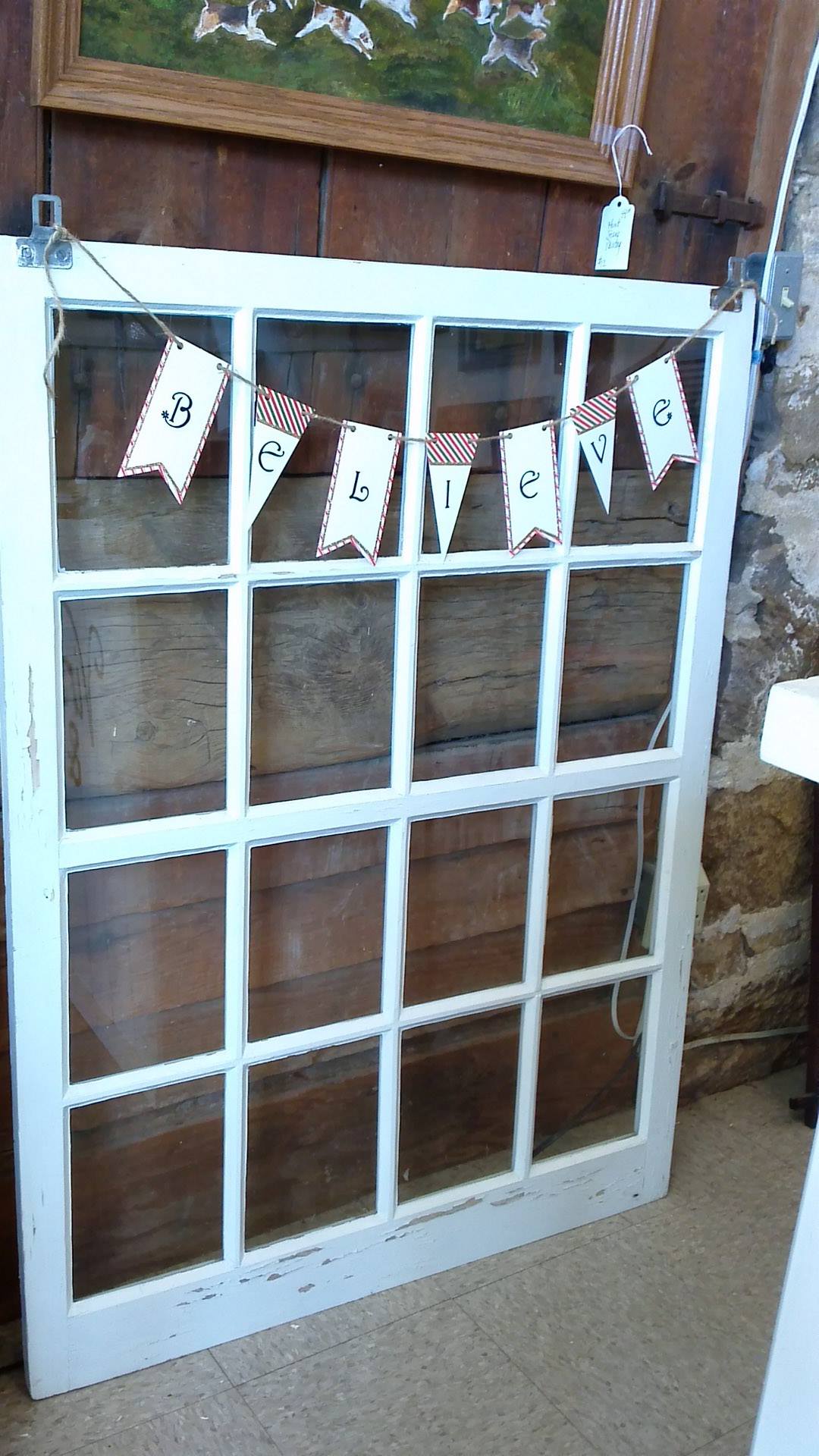 We were thrilled to find this amazing 16 pane
window and the new owner is thrilled now, too!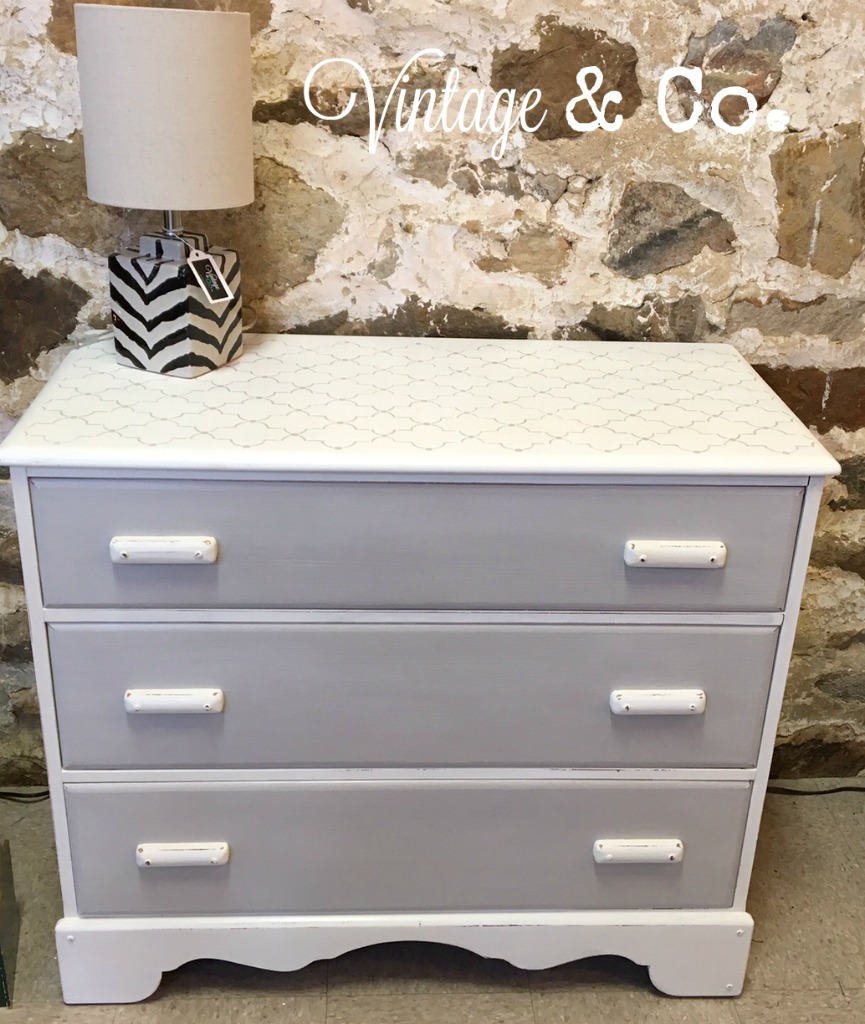 This dresser was a great size, not too big,
not too small, and went to a good home !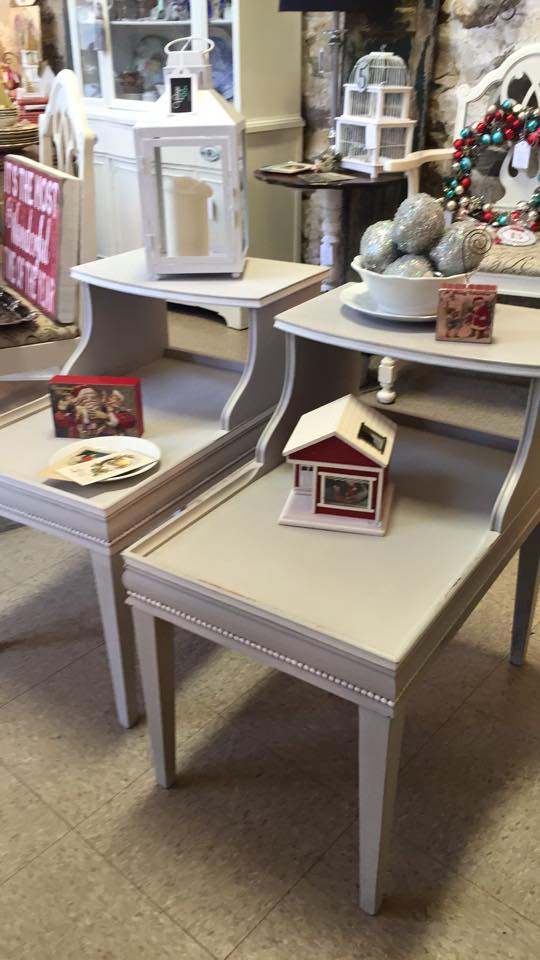 This pair of mid-century modern end tables
were loved and purchased by a young couple,
decorating their new home together.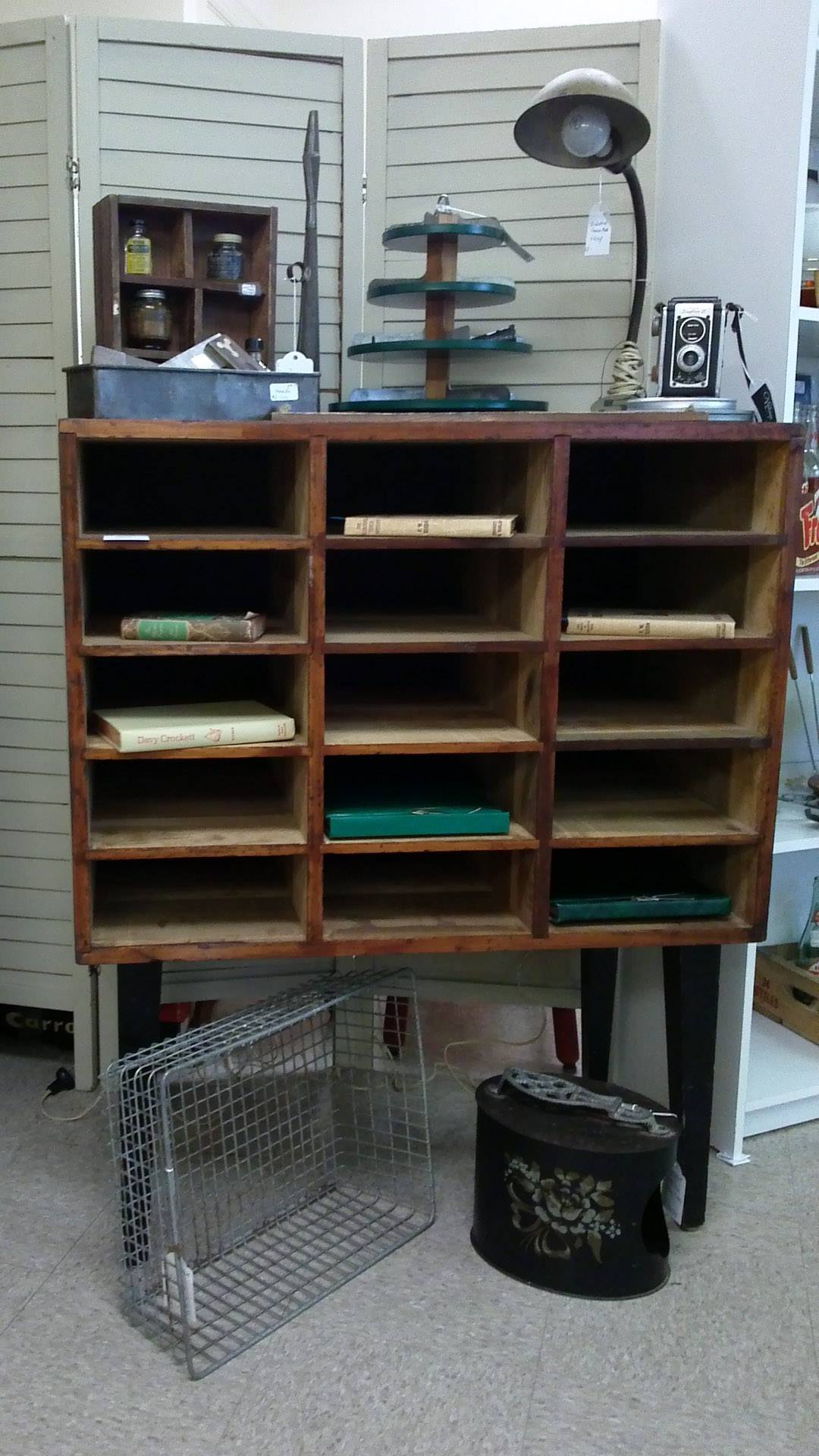 This industrial mail bin / paper organizer was so cool!
And off to its new home.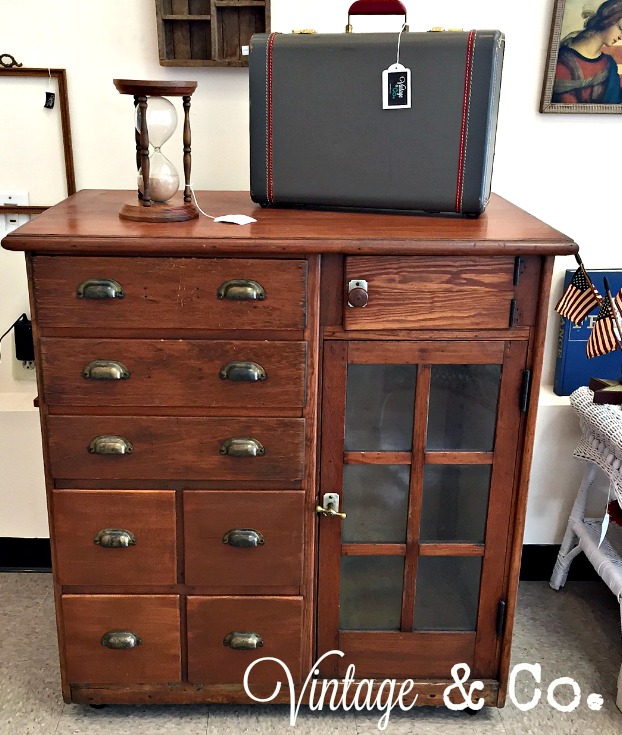 This antique oak cabinet had awesome hardware and was
possibly used in a doctor's or dentist's office long ago.
The fellow vintage lover just loved it and it has a new use now!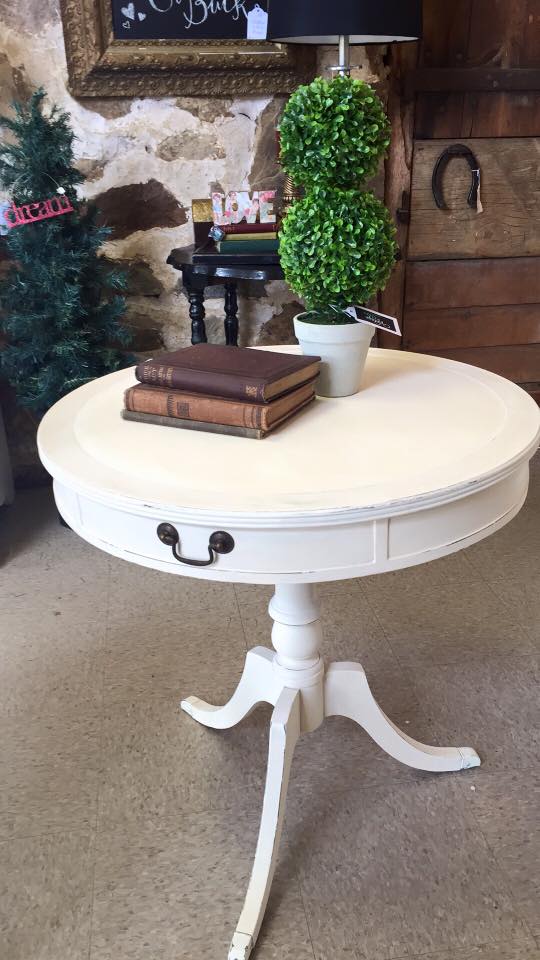 This beautiful pedestal table with
Duncan & Phyfe legs sold very quickly!
It had a large surface area of 26″. 
The new owner just loved it.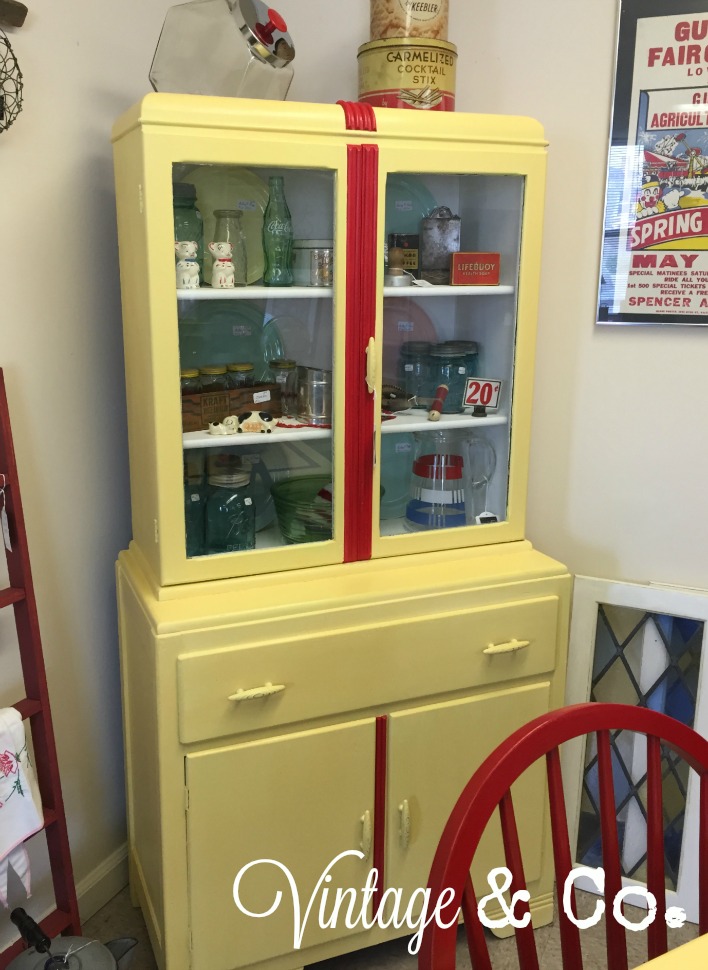 This fun vintage china cupboard was found to be a real treasure
by a vintage lovin' couple… we're excited our vision was their vision, too.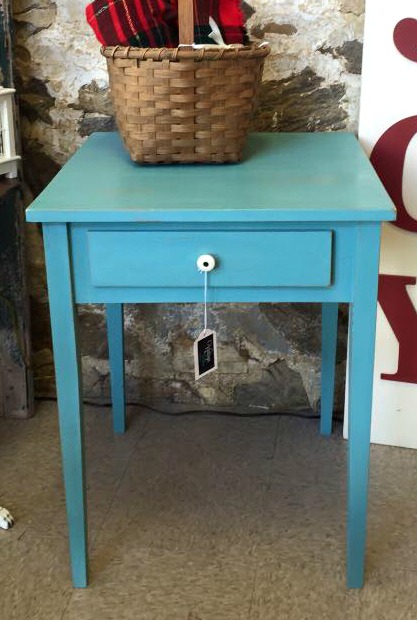 The aqua tables are always my favorites… and another
customer agreed! She is enjoying it now in her home.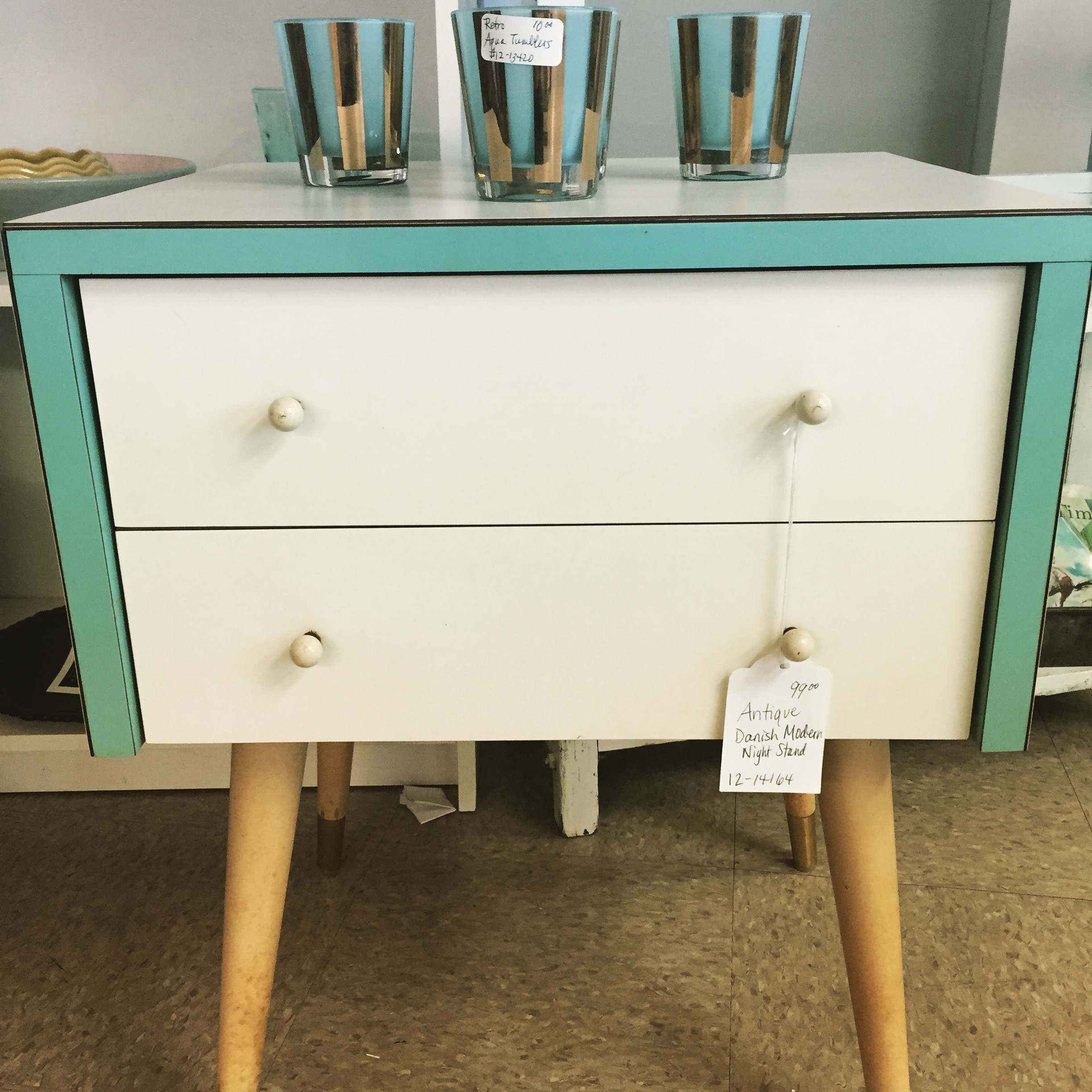 And this Danish Modern mid-century nightstand
was super cool. It is going to be used in a beach themed room.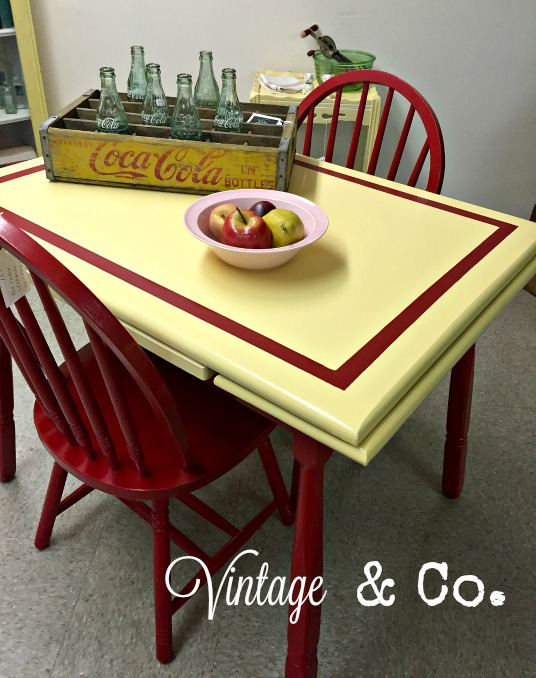 And this fun vintage yellow and red table went to the
couple who originally owned the farm and barn where our shop is now.
I was so happy they bought it for their new home!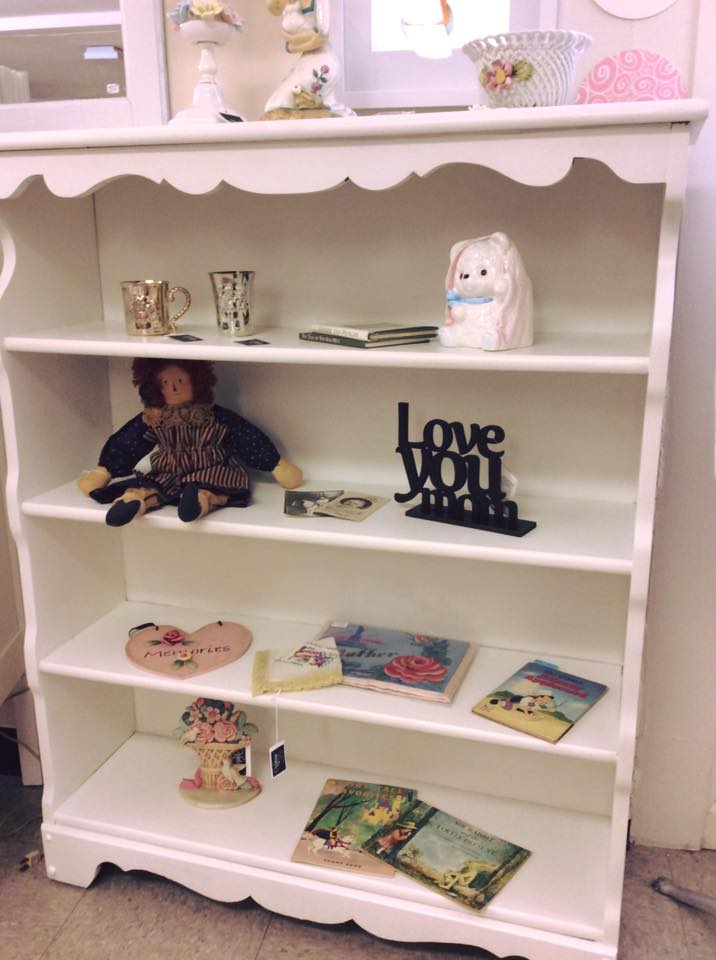 This sweetheart of a bookcase went to a home of a book lover.
Perfect pairing… we love to find good homes for all of our pieces! 
~~~~~~~~~~~~~~~~
Remember, if you see something you like that has SOLD,
we can put  you on our "Seek & Find" list and call you
when we find something similar. Go to our "CONTACT US"
menu tab and send us a message.