Check out more of our SOLD items… you may get an idea of what you are looking for.
Let us know and we'll custom paint a piece for you or find something similar.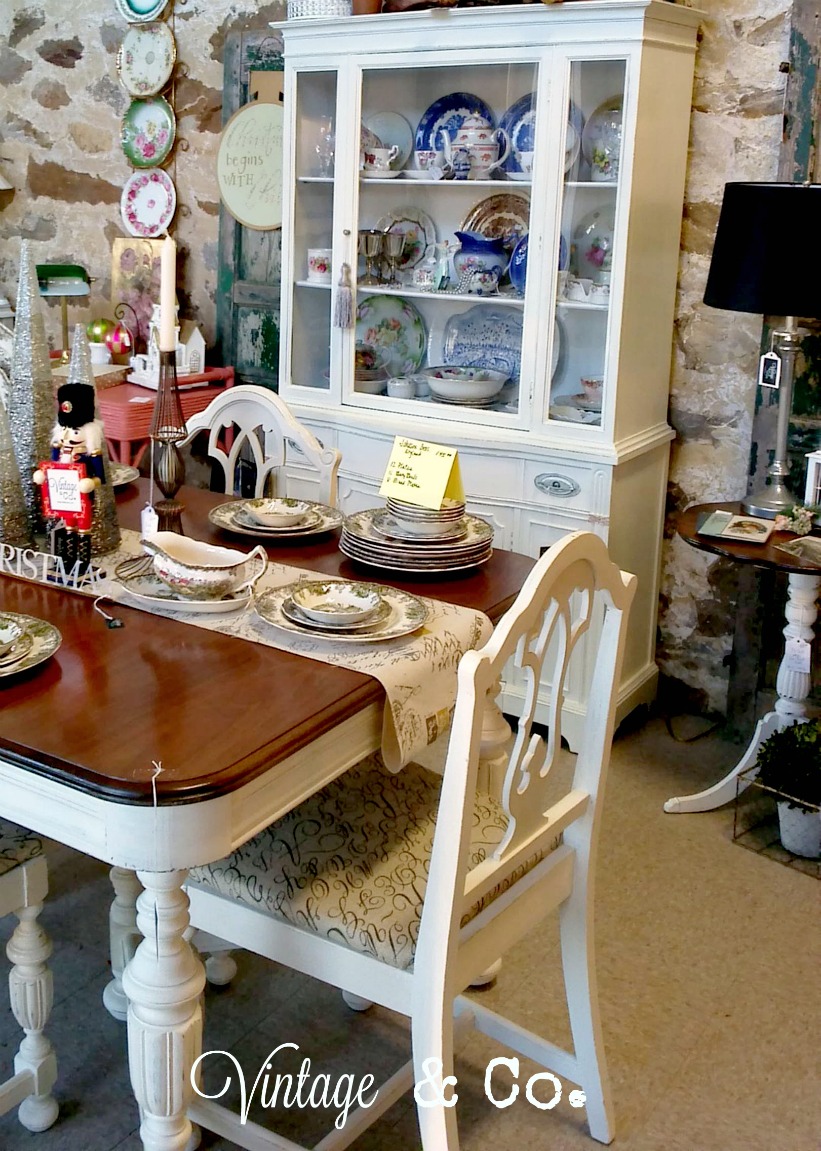 This beautiful table and chairs set has sold… it was one of
my favorites! Happy to see it go to a home that is going
to love it as much as I did.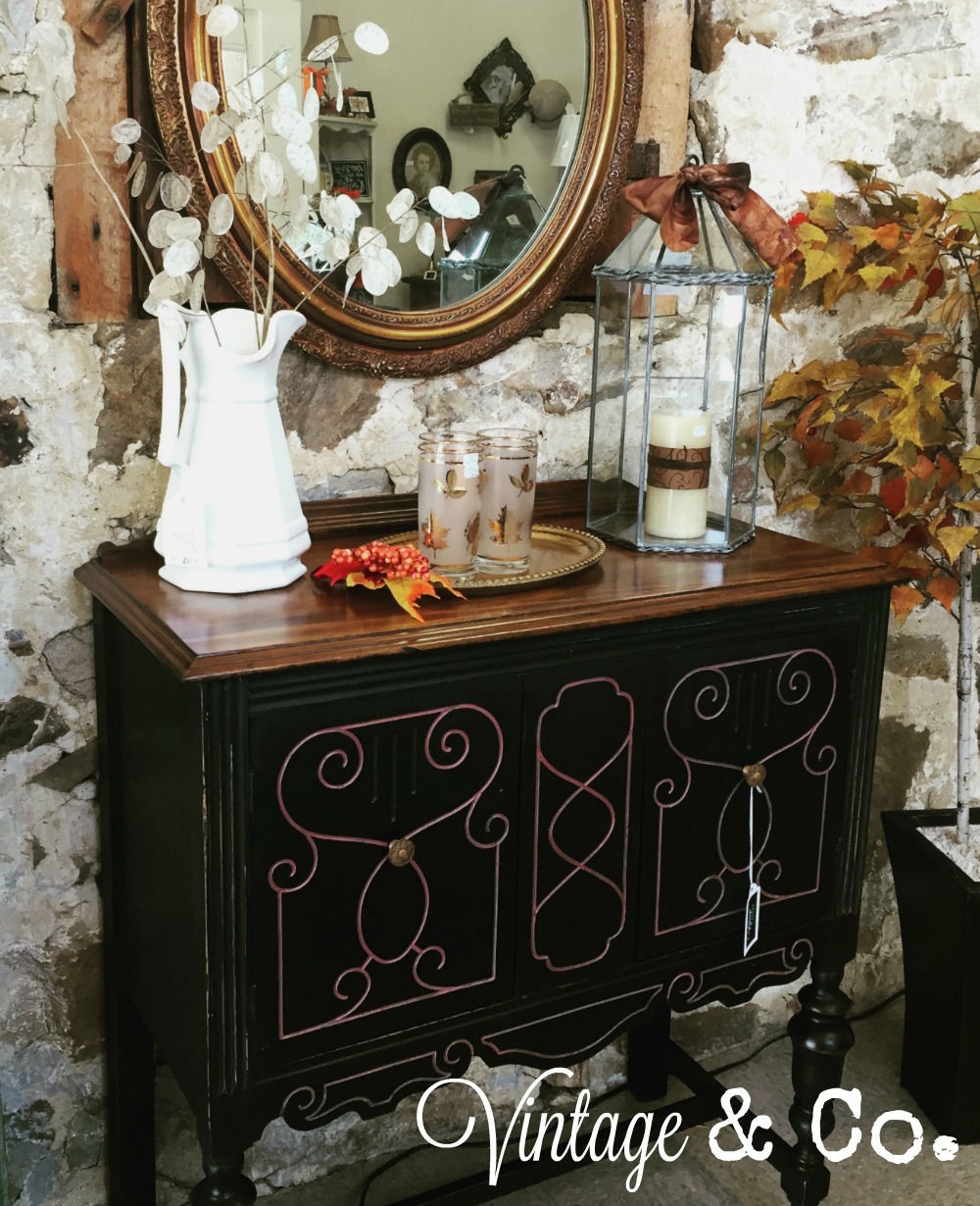 This wine bar/buffet was one of our fun repurpose
projects…. adding sections to hold wine bottles and
racks for wine glasses on the other side.  We are
excited about doing this kind of thing again.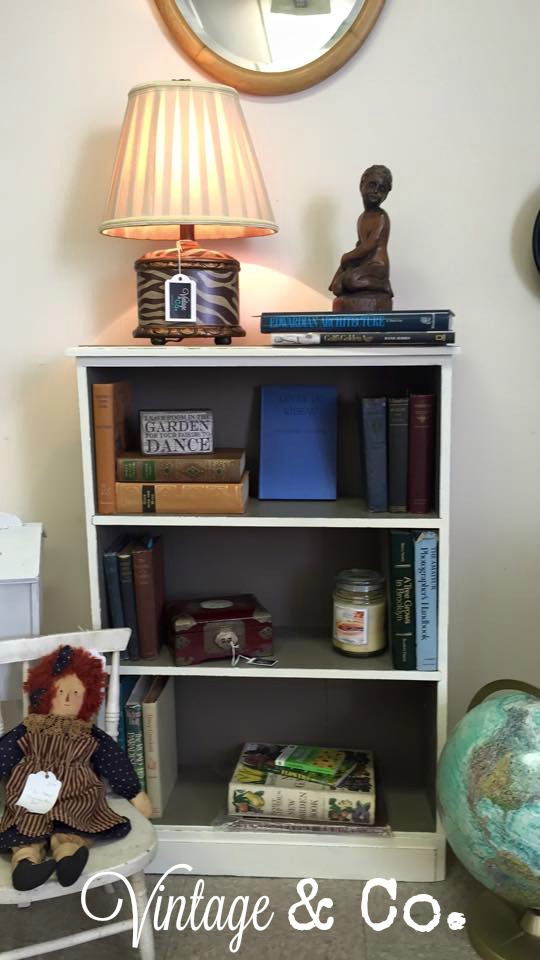 Barely in the shop a week, this two toned
bookcase was snapped right up!
Time to look for another one as many
customers say they are looking for them..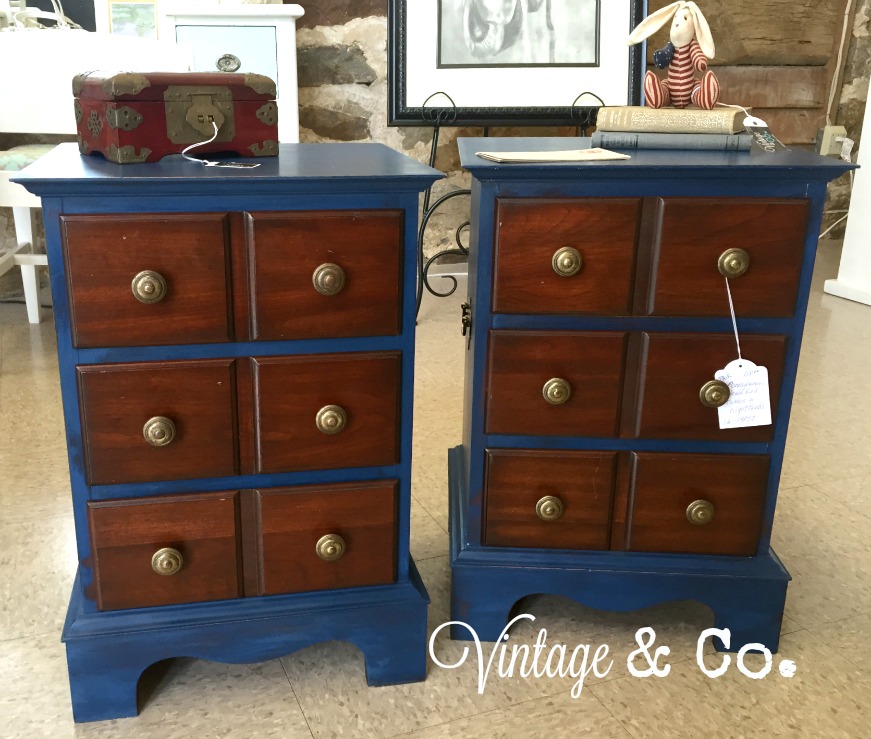 This set of Pennsylvania House nightstands
were a favorite of mine. I'm glad they went to a good home!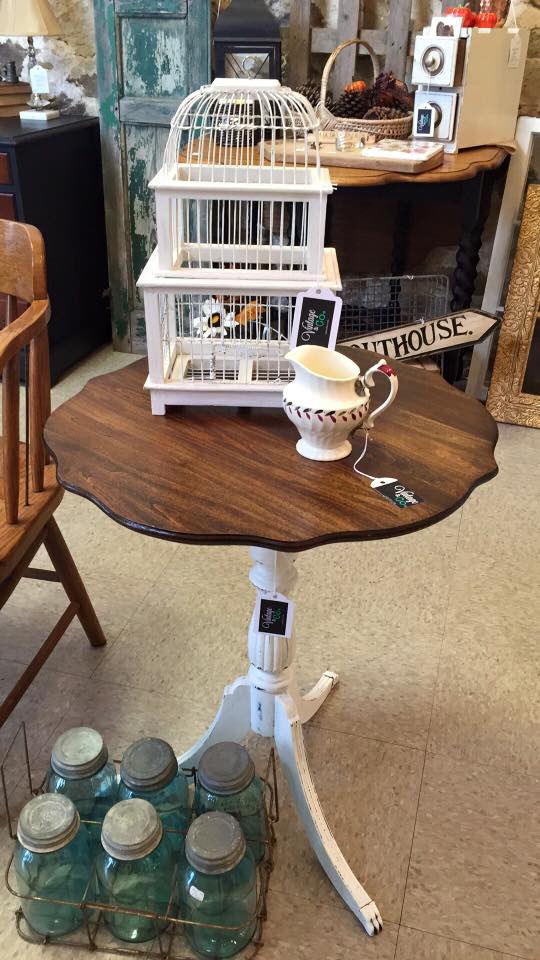 This sweet vintage pie crust table had a beautiful
 wood grained and stained top while chalk paint
and distressing showed off the legs. I'd love to try
this again with another project!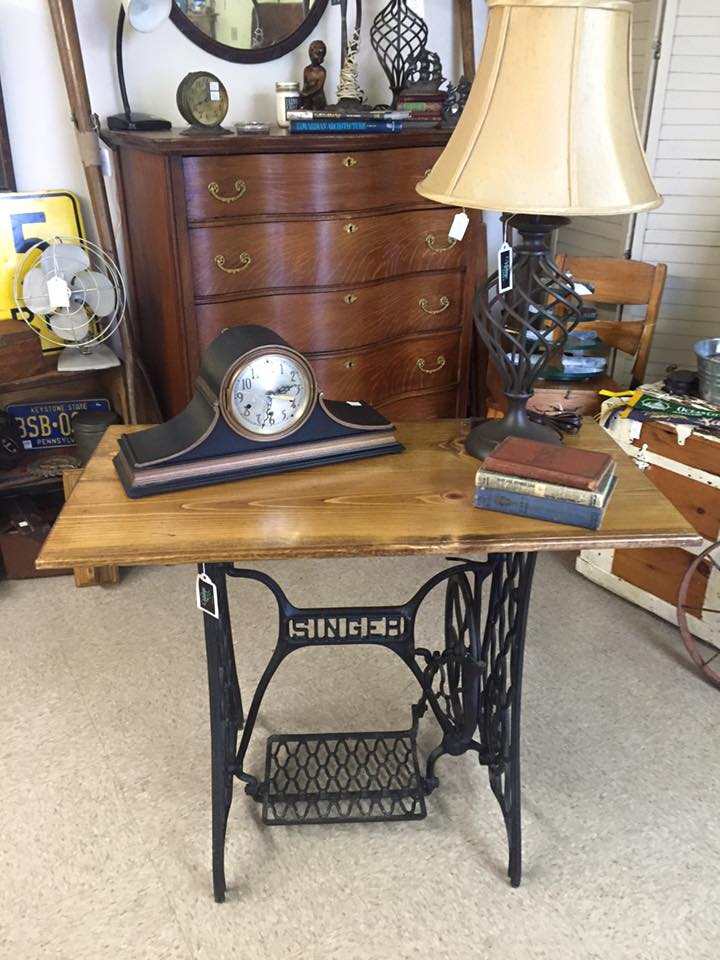 Upcycled by my hubby, this antique Singer sewing machine base received
a new table top, given a routed edge, stained and then varnished.
Now she's "singin" in a new home!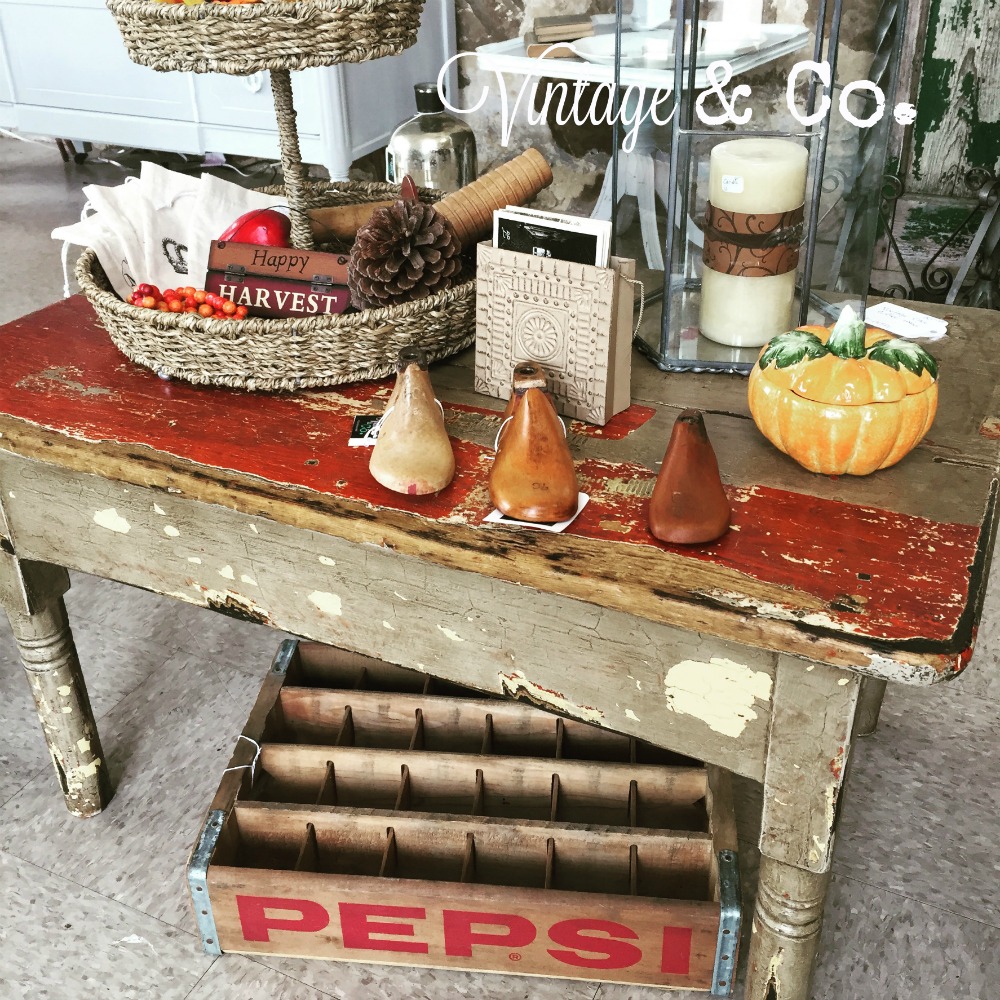 This wonderfully, naturally distressed table was a big hit
with its new owner… we loved how many layers of "old"
were in the paint.  Hard to copy this look when it is real!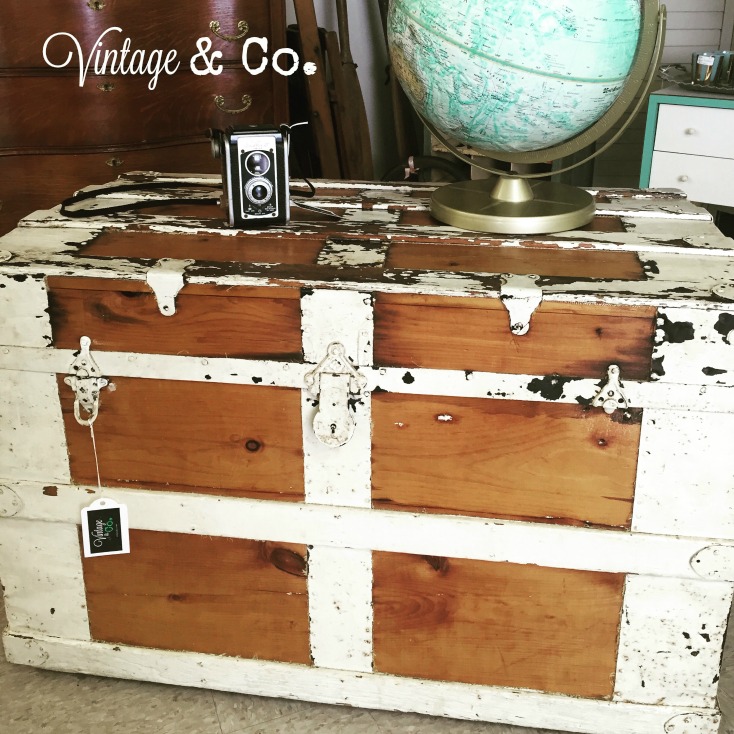 A gal from Manhattan spotted this antique trunk and
just had to have it! It's the perfect piece for the city!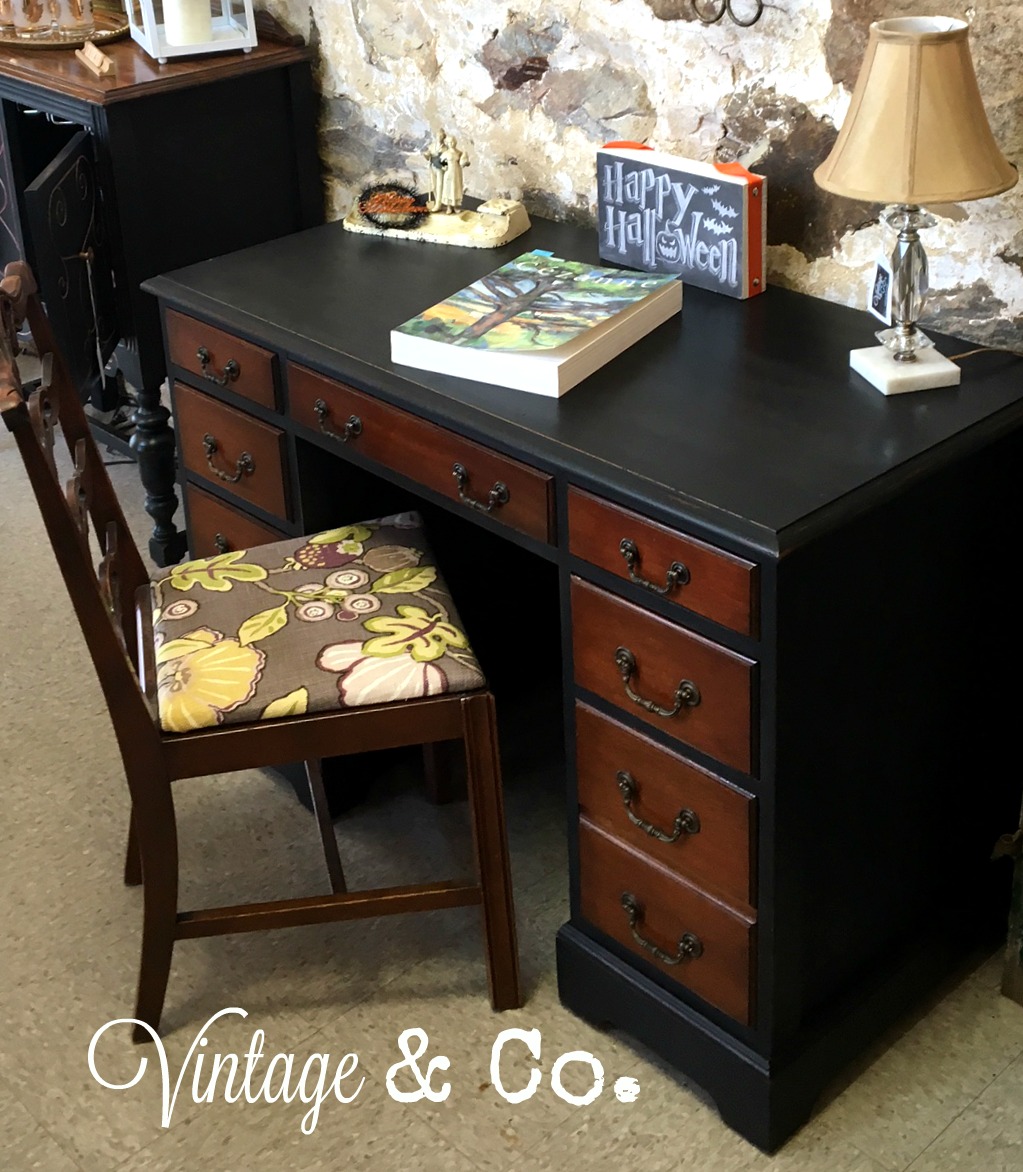 We were so happy this desk and chair were
purchased together… going to be used as a family computer center!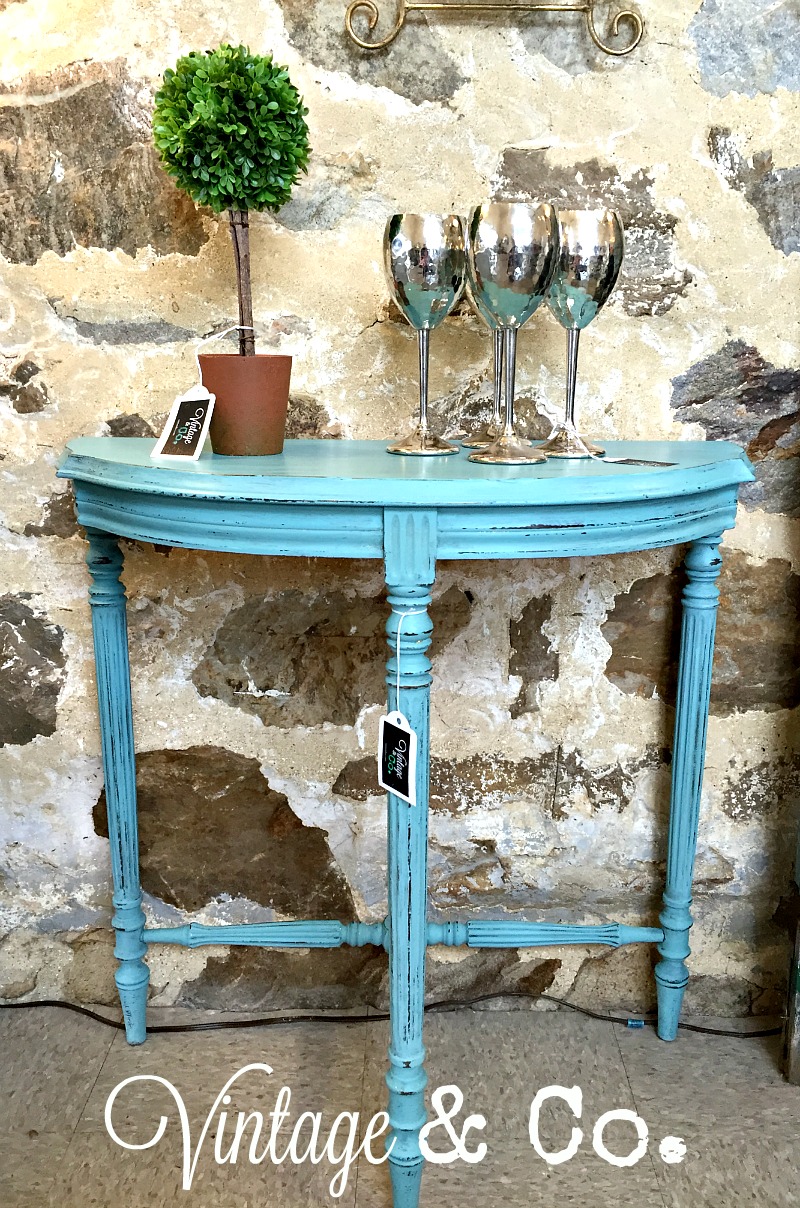 This one did not last long… larger than the normal "half-moon" tables.
A great buy for the customer who spotted it for her home!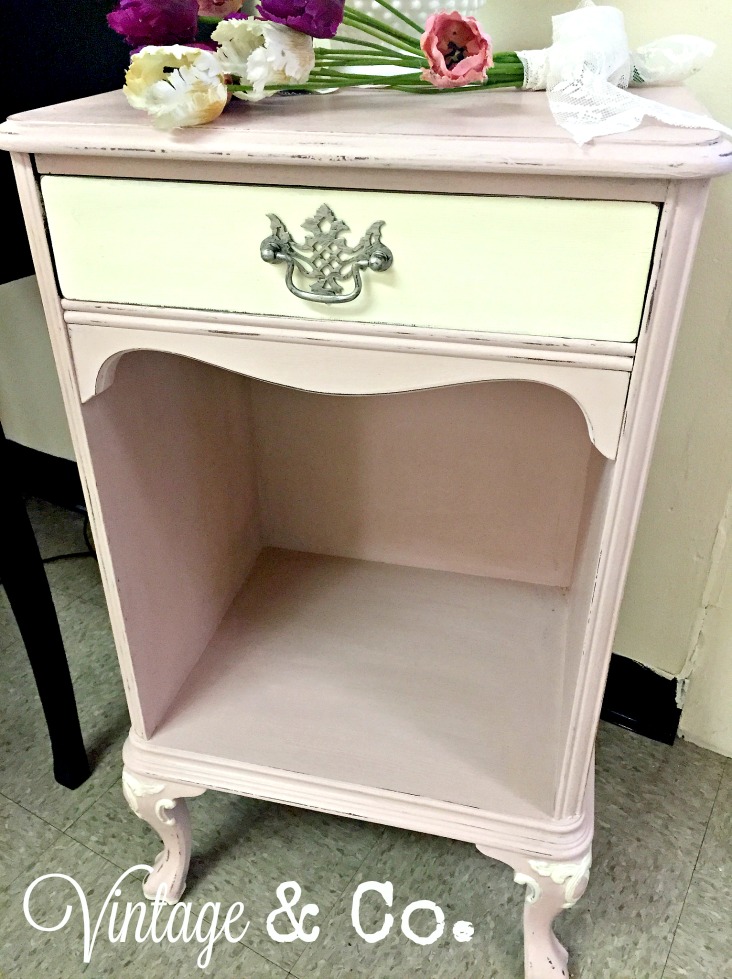 We were sad to see this gorgeous little number go
but she went to the PERFECT home!
(A couple bought it to match their other
vintage nursery piece, painted in the same
color scheme from our shop!)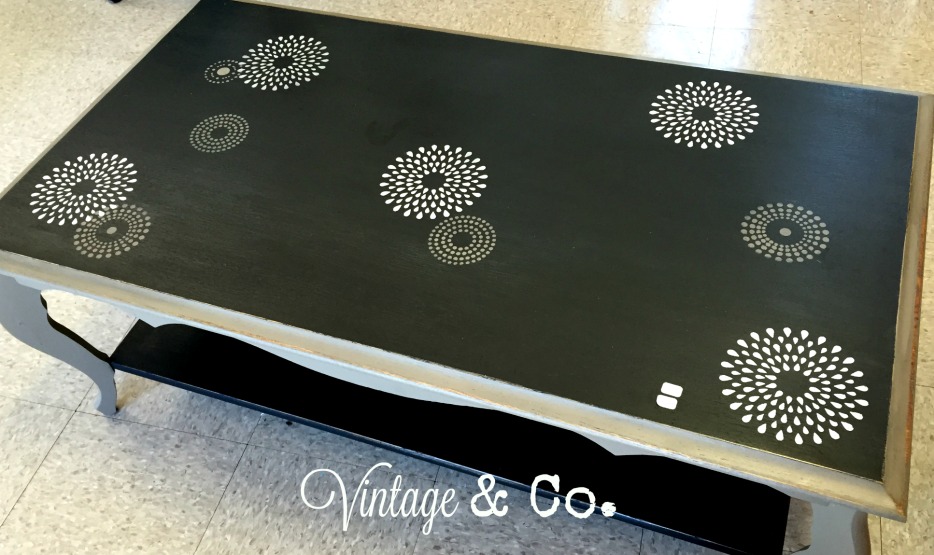 A family from NJ loved this mod coffee table and
is now enjoying it in its new cool spot!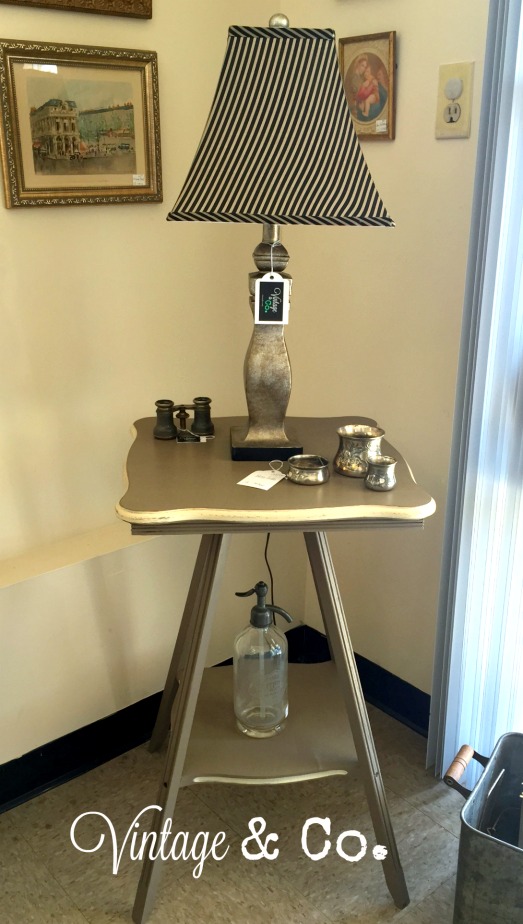 One of our Facebook followers had her eye on this fern table and
decided it was time to buy it!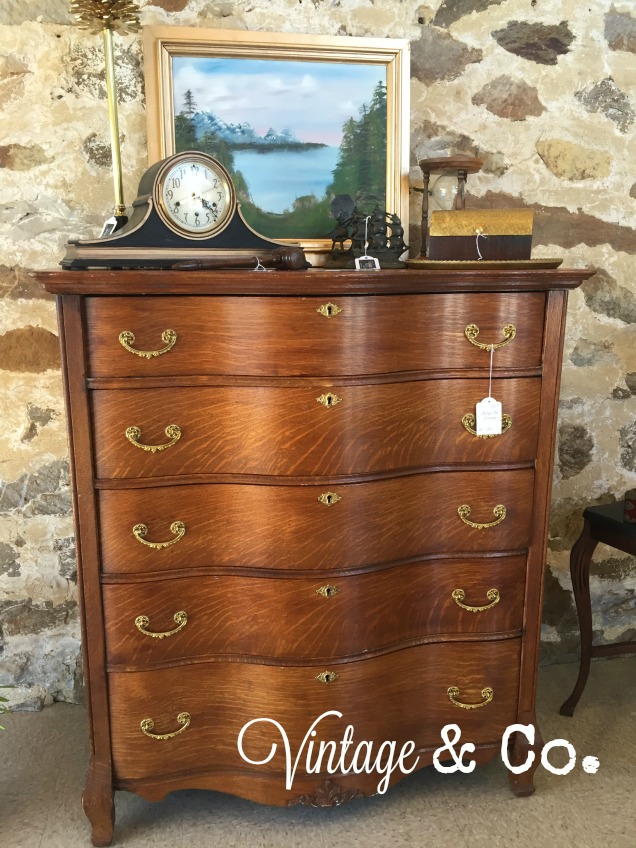 This dresser is an antique beauty….
a new family is using it now.  So happy when
we find good homes for our finds!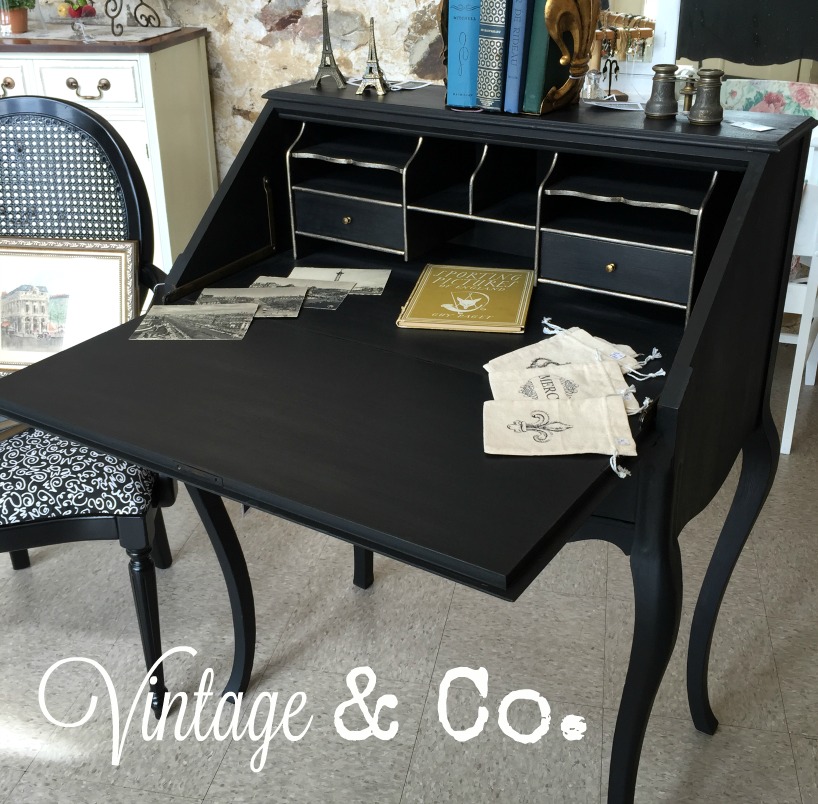 We used special enhancements on this French
secretary desk… it was admired and loved
and is off to be useful and beautiful!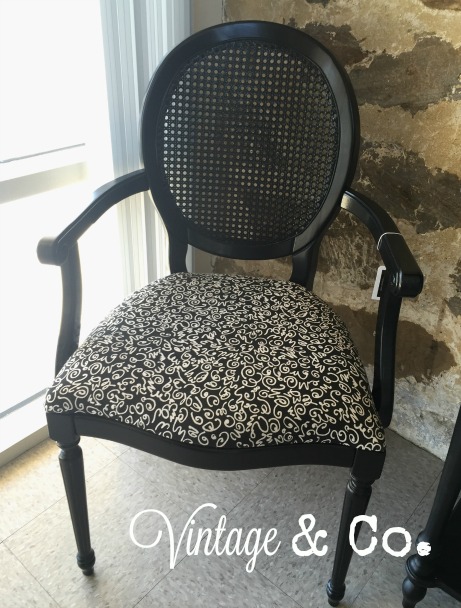 Loved the styling on this vintage chair!
SOLD and in a new home.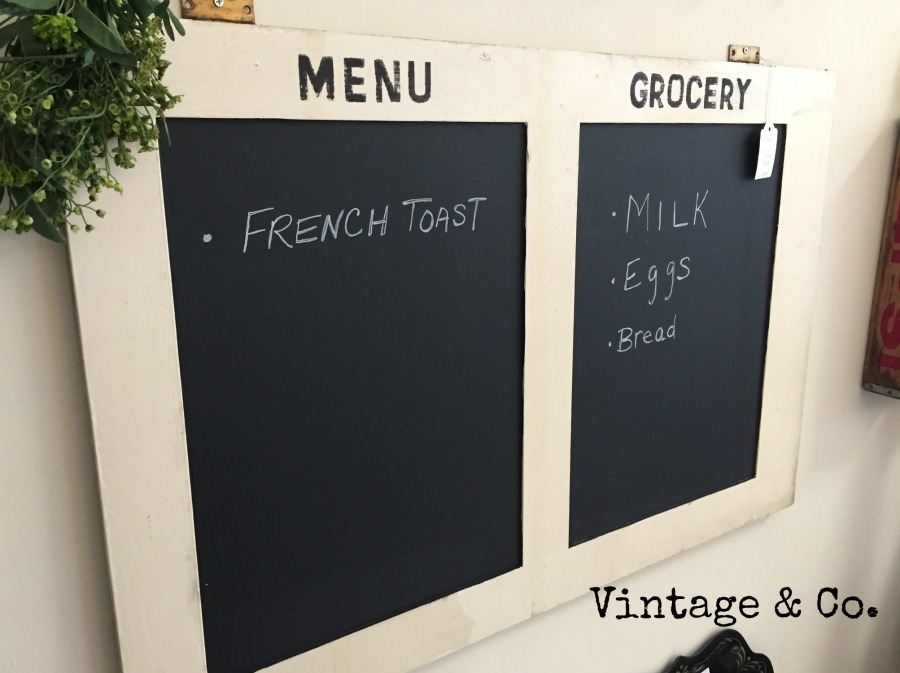 This was another fun repurpose project.
And old cupboard door turned menu/grocery  list.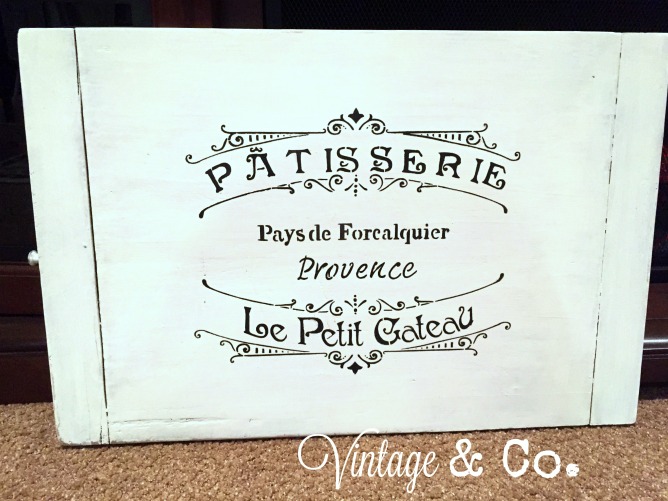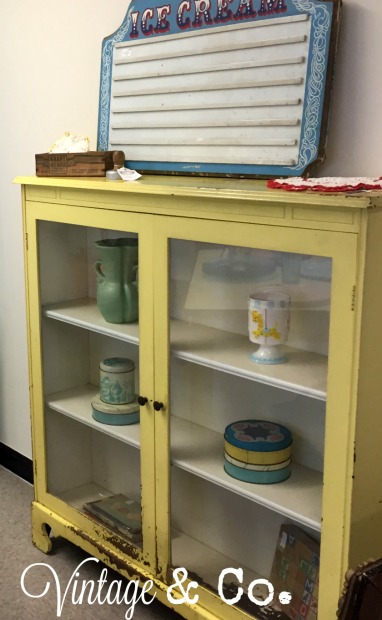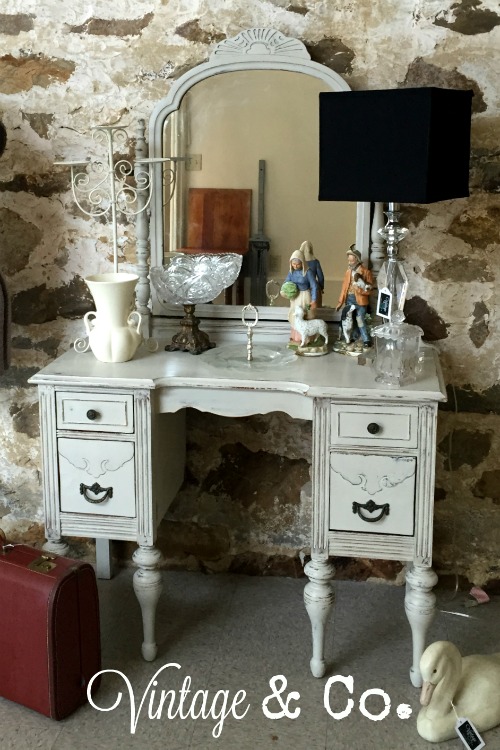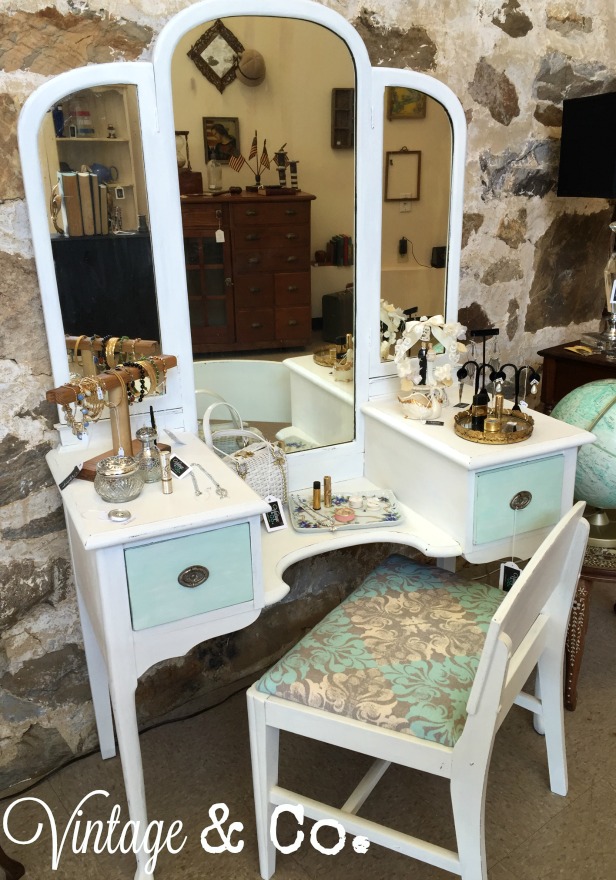 This sweet and soothing white vanity with seafoam accents
has found its way to a new home … I loved working on this project!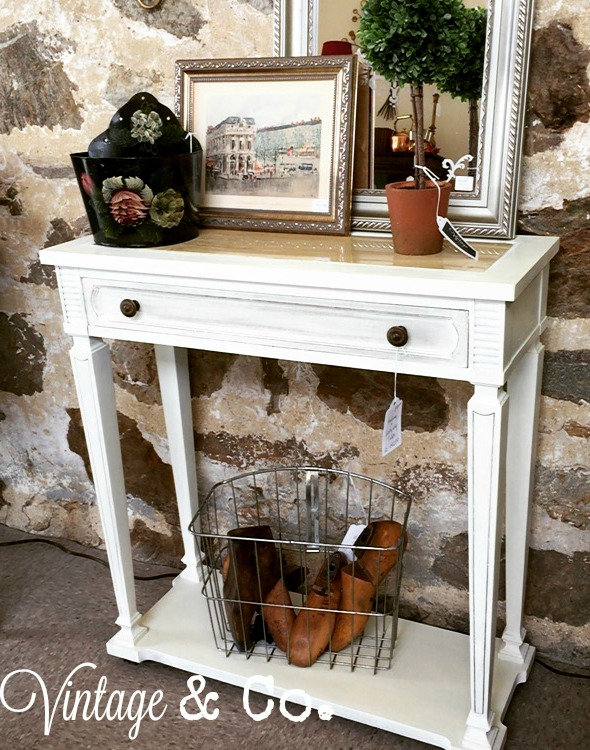 This lovely entryway table is going to look
super charming in its new home!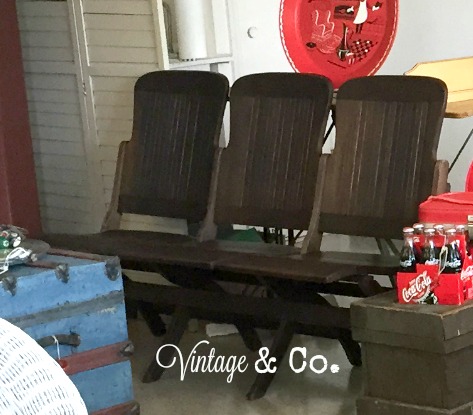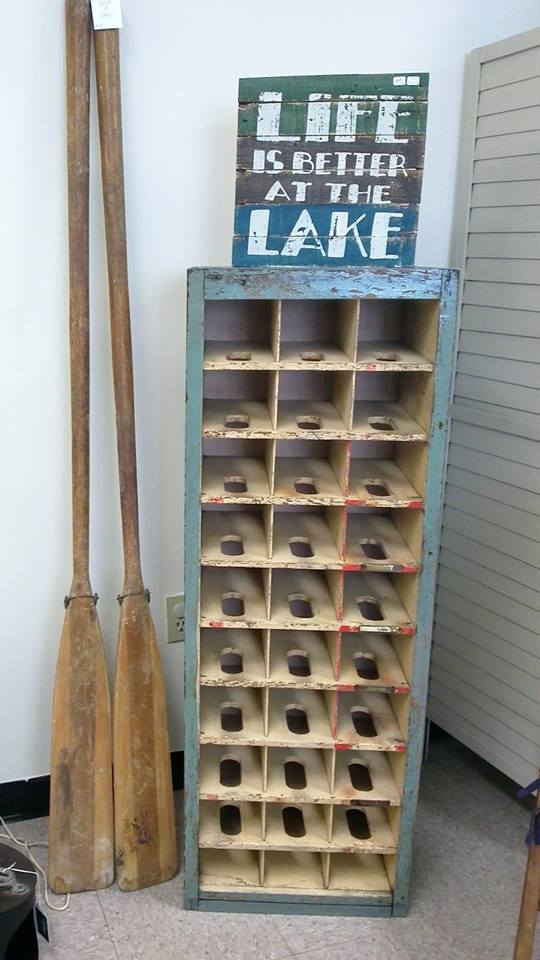 The new owner of this seed sorter is going to use it
to hold shoes in the entryway of her home.
Another customer had suggested using it as
a wine bottle holder.
We loved both of those ideas as well!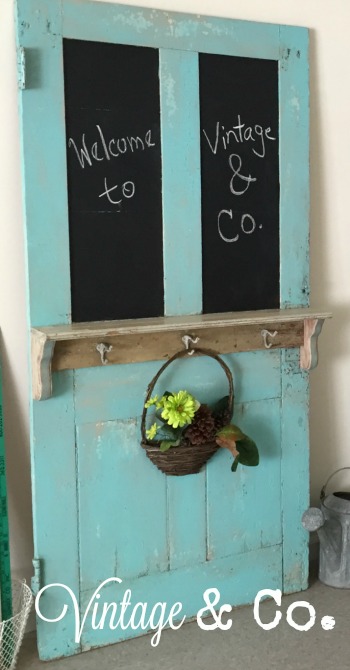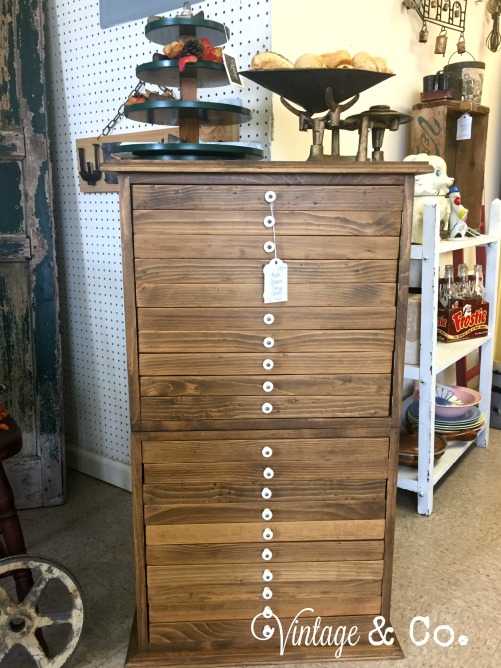 This multi-drawer storage piece was so COOL!
It has SOLD however, thank you! Its new owner is going
to use it to store her jewelry in the top half and artwork on the lower half.
Great ideas!