Custom Orders
If you have a piece you'd like us to paint, give us a call and we'll give you a quote.
 You can also stop by the shop to discuss your piece and place an order.
We are open
Wednesday & Friday  11-4 (But closed from 1 pm to 2 pm)
Thursday 9 am – 1 pm 
Saturday 10-4
Call: 717 – 201-2014
Address:  3545 Marietta Ave. Suite GG, Lancaster, PA 17601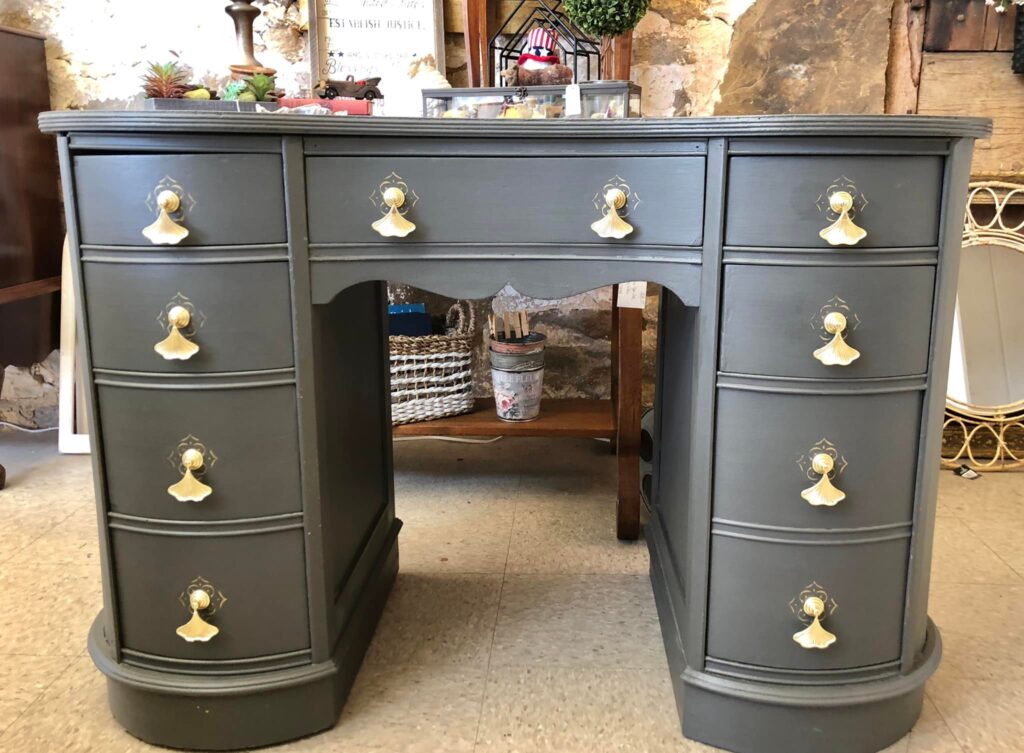 This kidney bean-shaped vanity was transformed using "Rocky Mountain" by Country Chic Paint. The basic hardware was swapped for these elegant pulls. Gold stenciling behind the hardware gave it an elegant feel!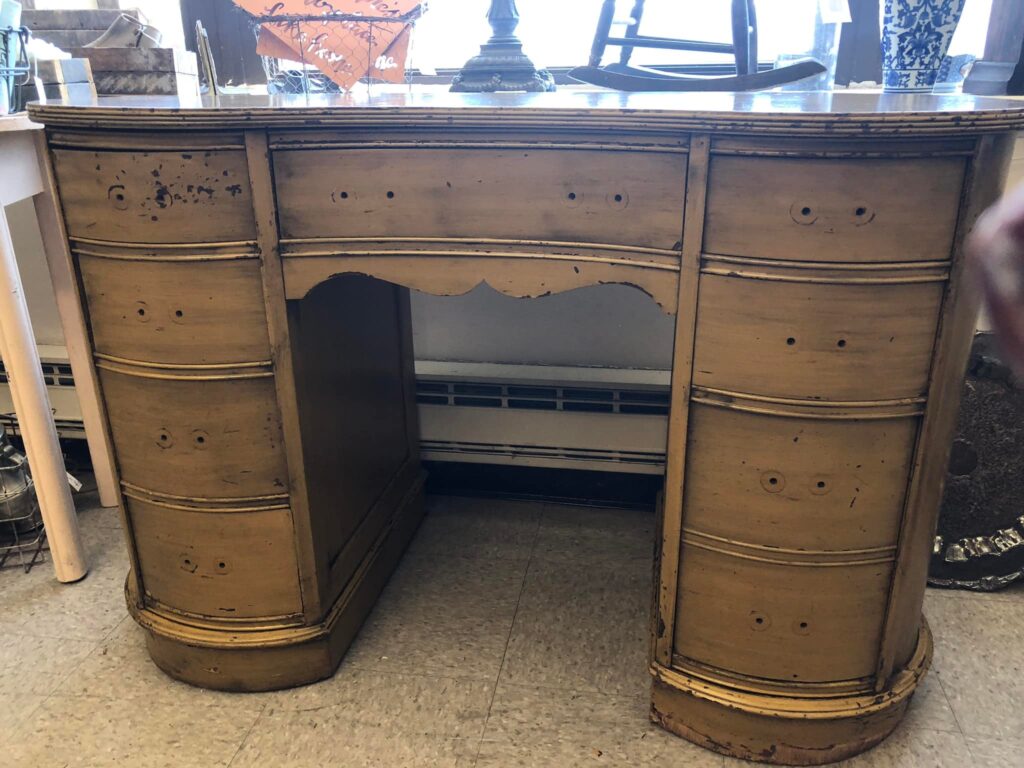 This is how it looked before!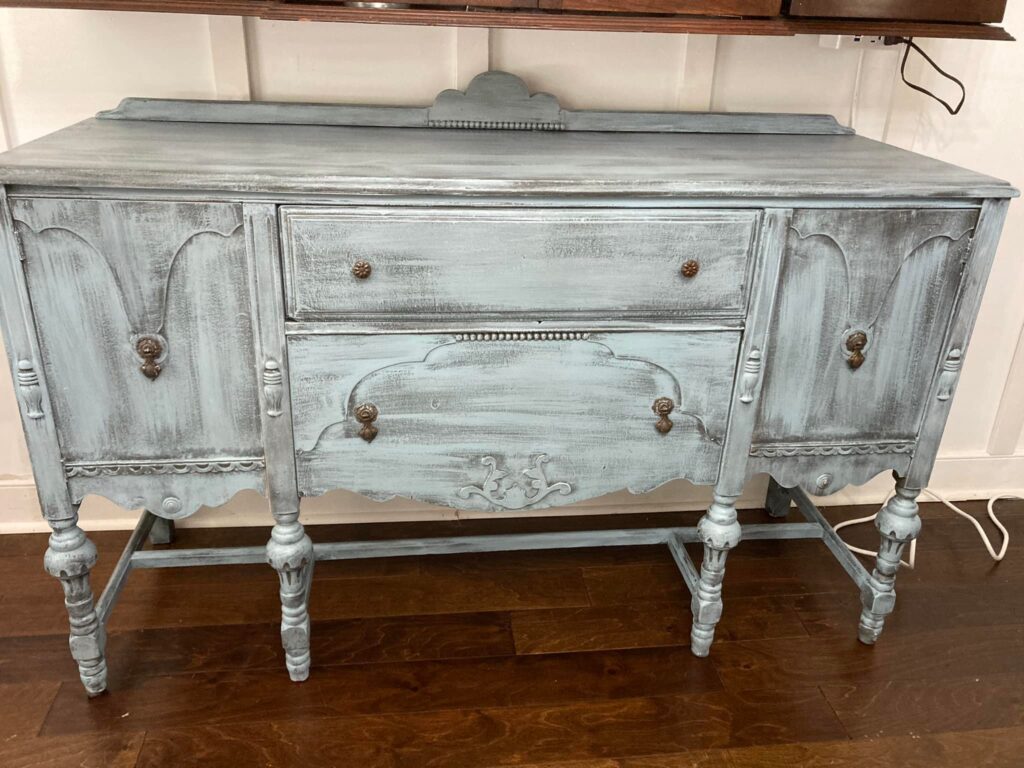 This antique buffet looks awesome with this heavily distressed look. We used Country Chic Paint in "Dark Roast" which is a dark brown for the base and then "Nightfall" is the blue painted over it.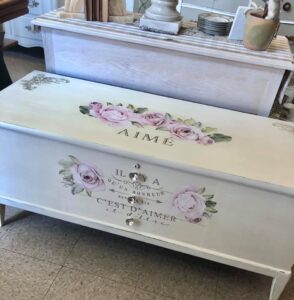 For this vintage Lane Hope chest, we used Country Chic Paint in "Cheesecake."
A beautiful French-style ReDesign with Prima transfer was the perfect choice!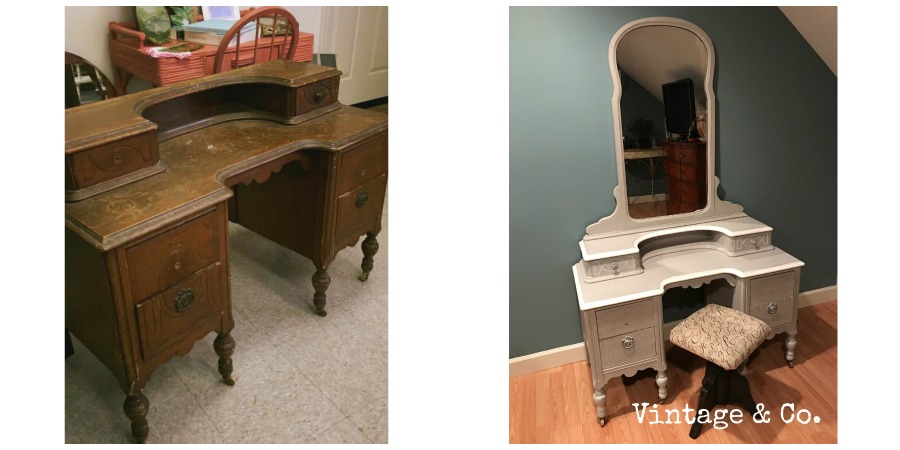 This old vanity had a broken mirror frame and lots of surface damage/veneer issues.
We brought it back to life!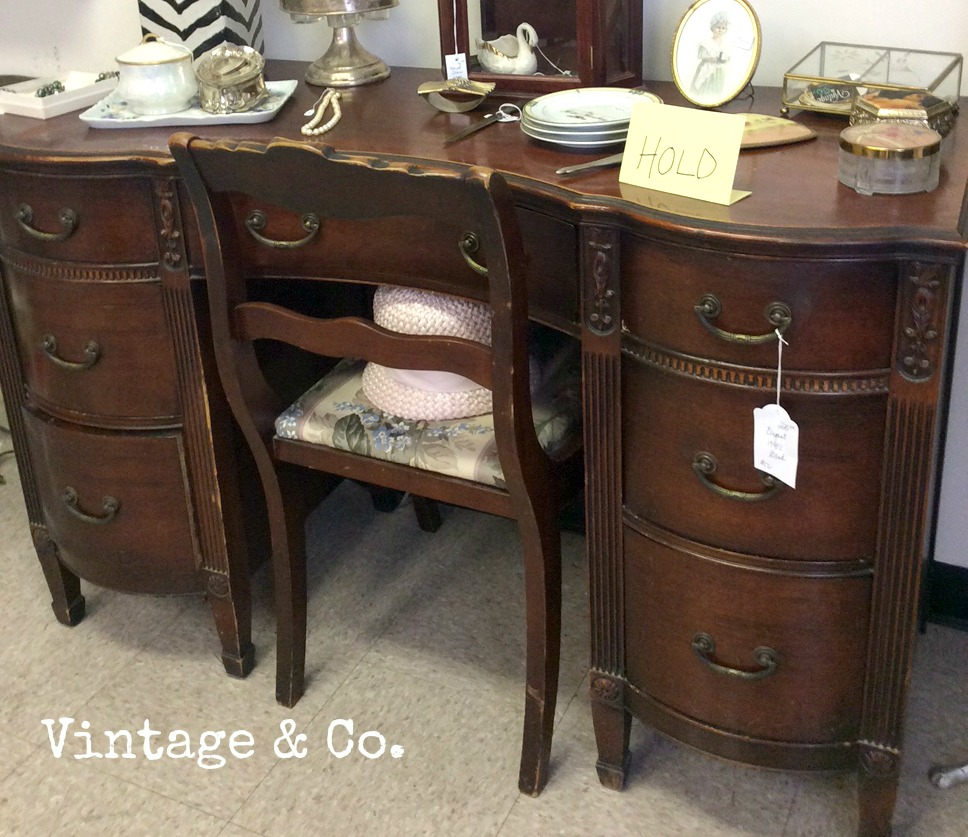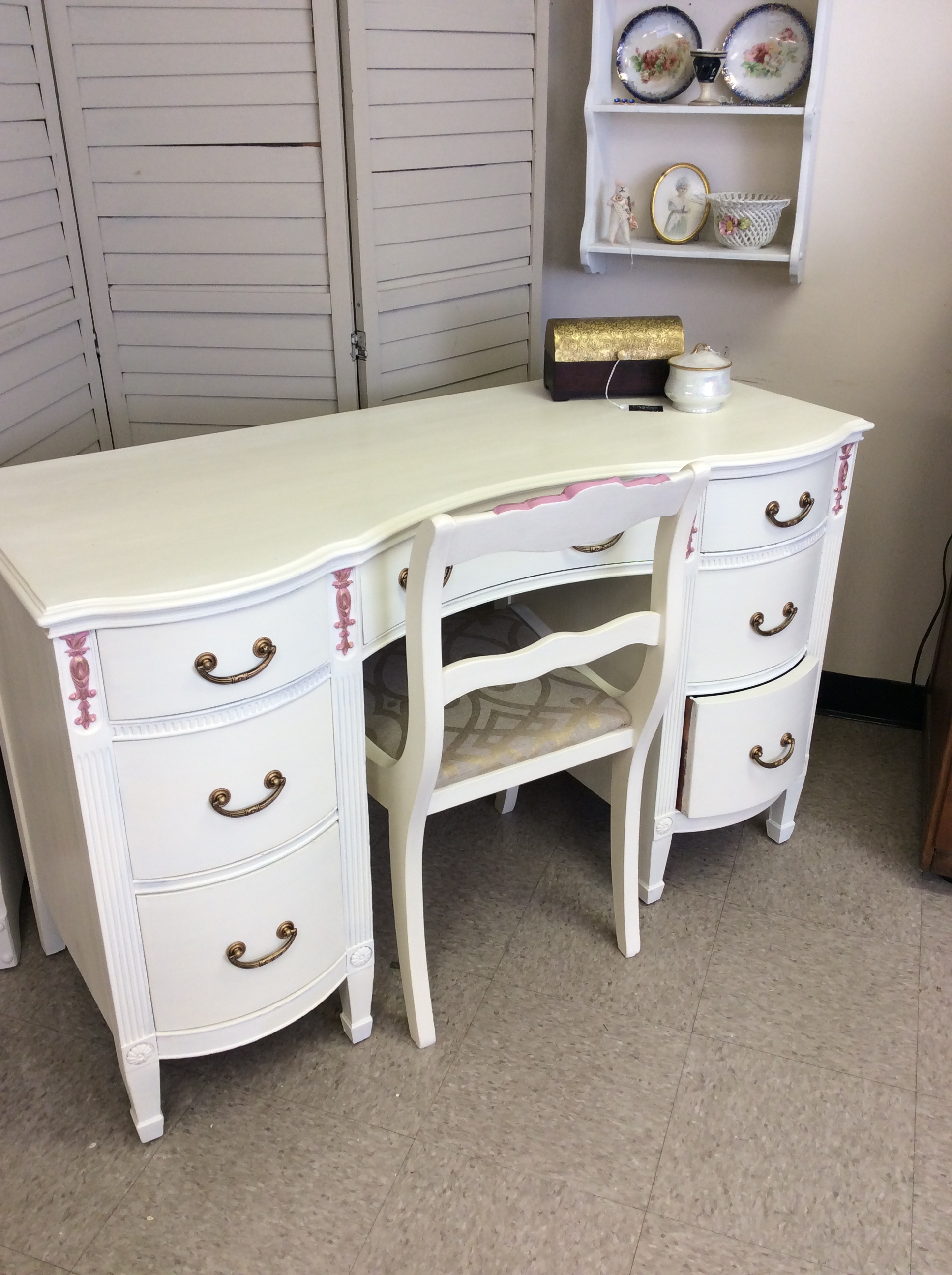 We took this wonderful old vanity that was left unpainted in our shop and a customer asked us to give it a lighter and brighter look. We also changed out the upholstery on the chair for her. A very nice old piece with great details!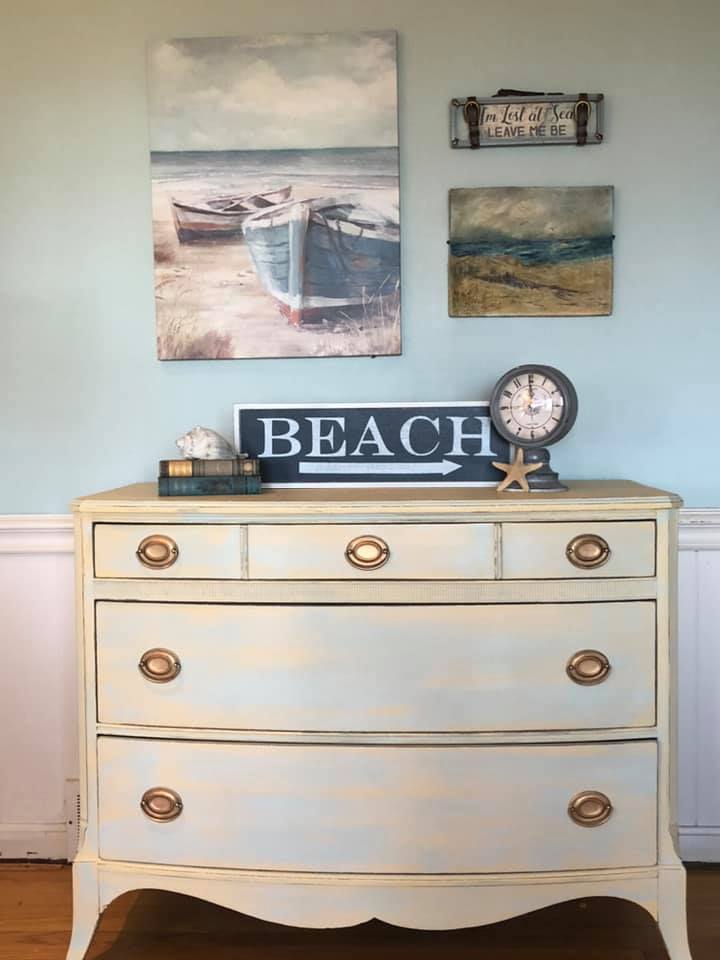 The owner of this vintage dresser had seen a painting technique on the Country Chic Paint website and asked us to do the same thing on her piece. Really love the beach/coastal vibe it gives off!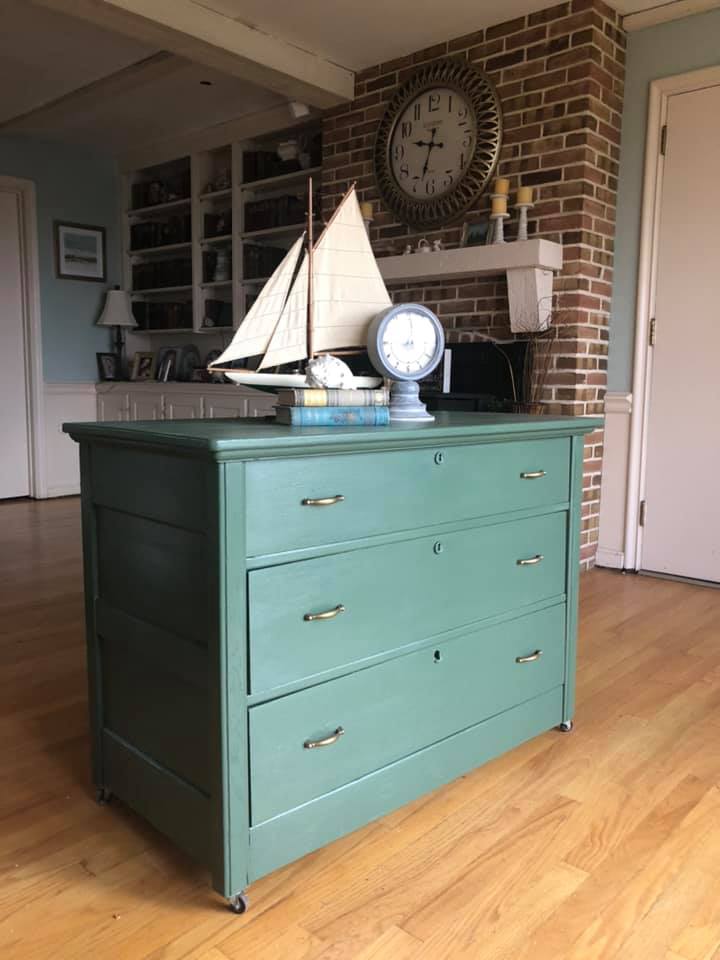 This antique dresser was in need of some serious TLC. Our client gave us the paint of her choice, and we brought this old piece back to life for her new baby's room. It really is eye-catching now!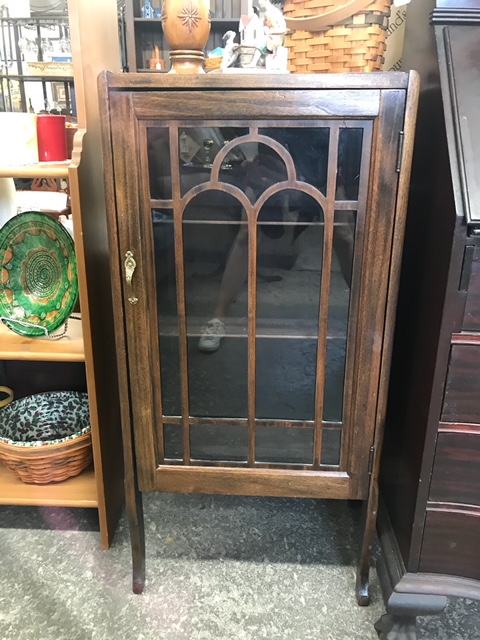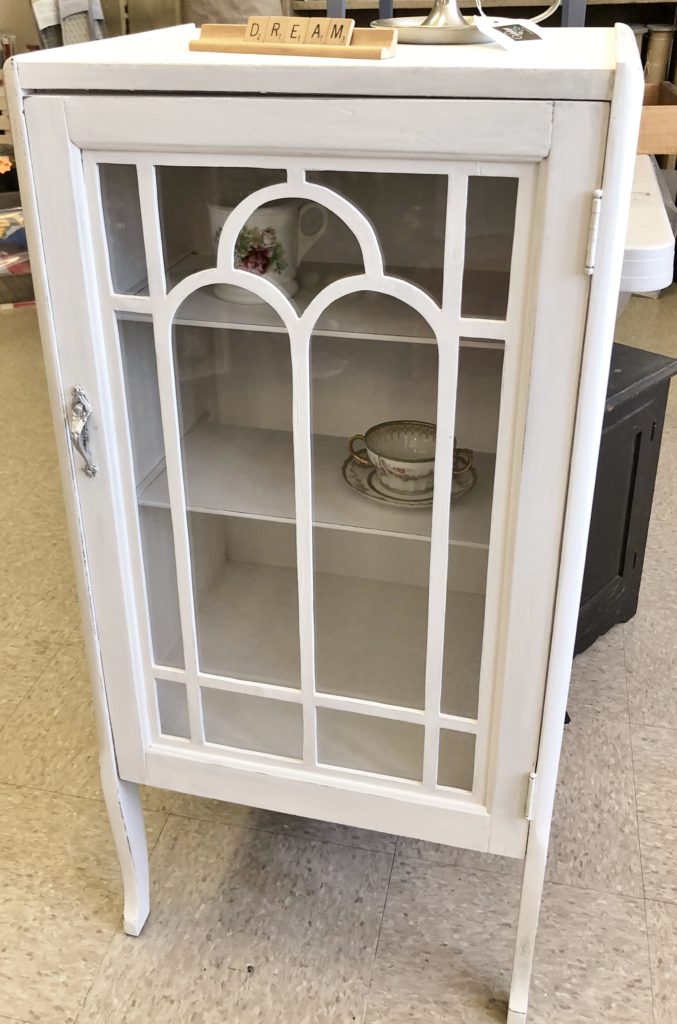 This antique glass cabinet was super cute! We could have sold it 50 times over … that is about how many customers asked if it was for sale! But, of course, it was not ours to sell… just to refinish. I think our client was really pleased with it as it was going in her "powder room" for towels and pretty things. Loved it!