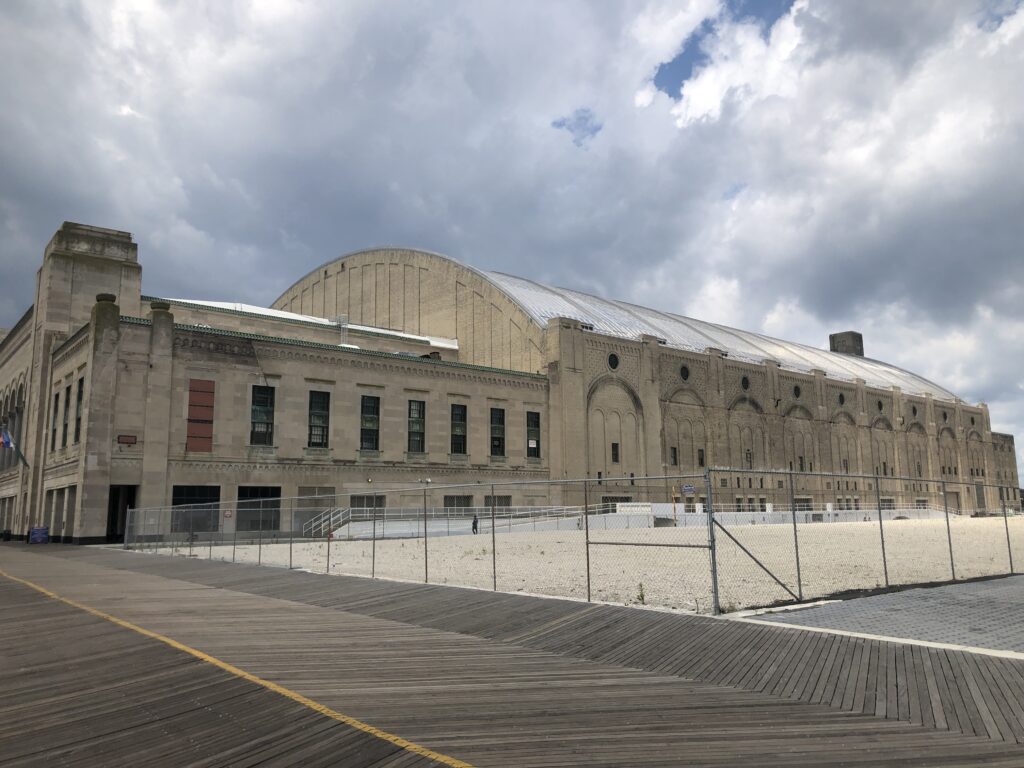 I love all things vintage regarding the southern end of the New Jersey shore. I'm really a Jersey Girl at heart. A recent vacation led me and my family back to my old stomping grounds (I'll explain more later) to check out the Atlantic City Boardwalk Hall, the former home of the Miss America Pageant, among many other events. (It was formerly known as Convention Hall.)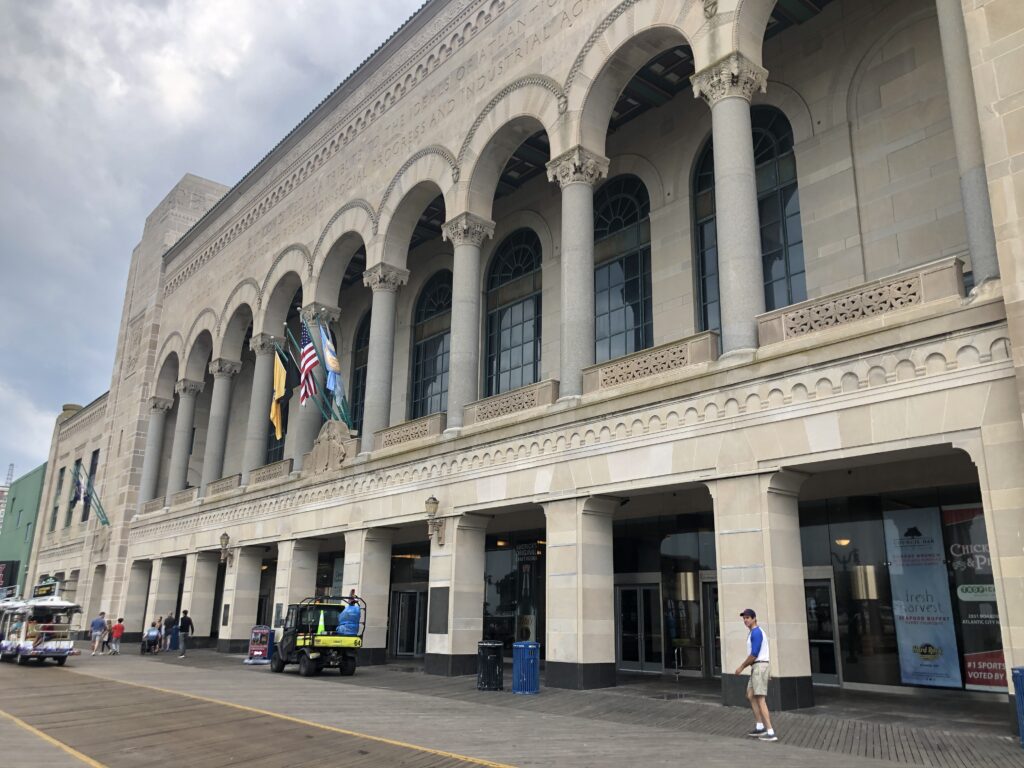 We were initially there so my daughter could attend a ballet class to keep up her strength while away from her home ballet school. So after we dropped her off we checked out the outside of the building and the boardwalk. A tour guide told us to come back at noon for a tour and mini concert of the pipe organ. We were intrigued. Since we had never done that before we decided to go have a quick lunch at Johnny Rockets and then head back.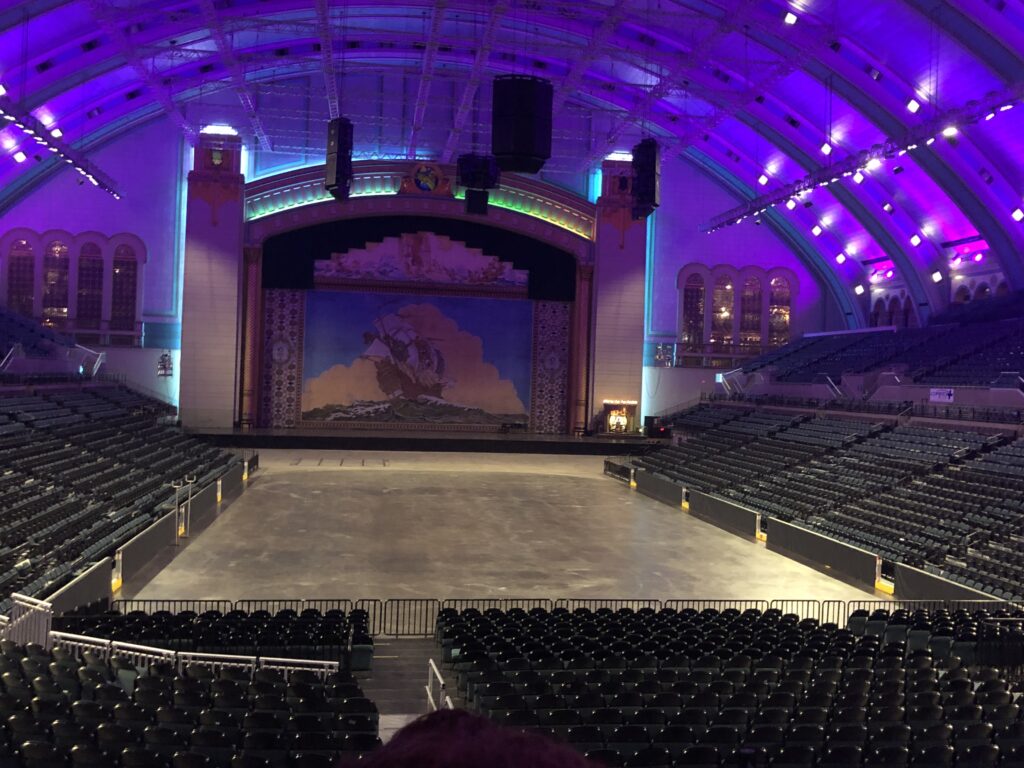 We were guided to have a seat at the back of the auditorium. The pipe organ itself is the teeny tiny little box with the light in it at the bottom right of the staging area. The two sets of arched "windows" that flank either side of the stage are what actually house the pipes.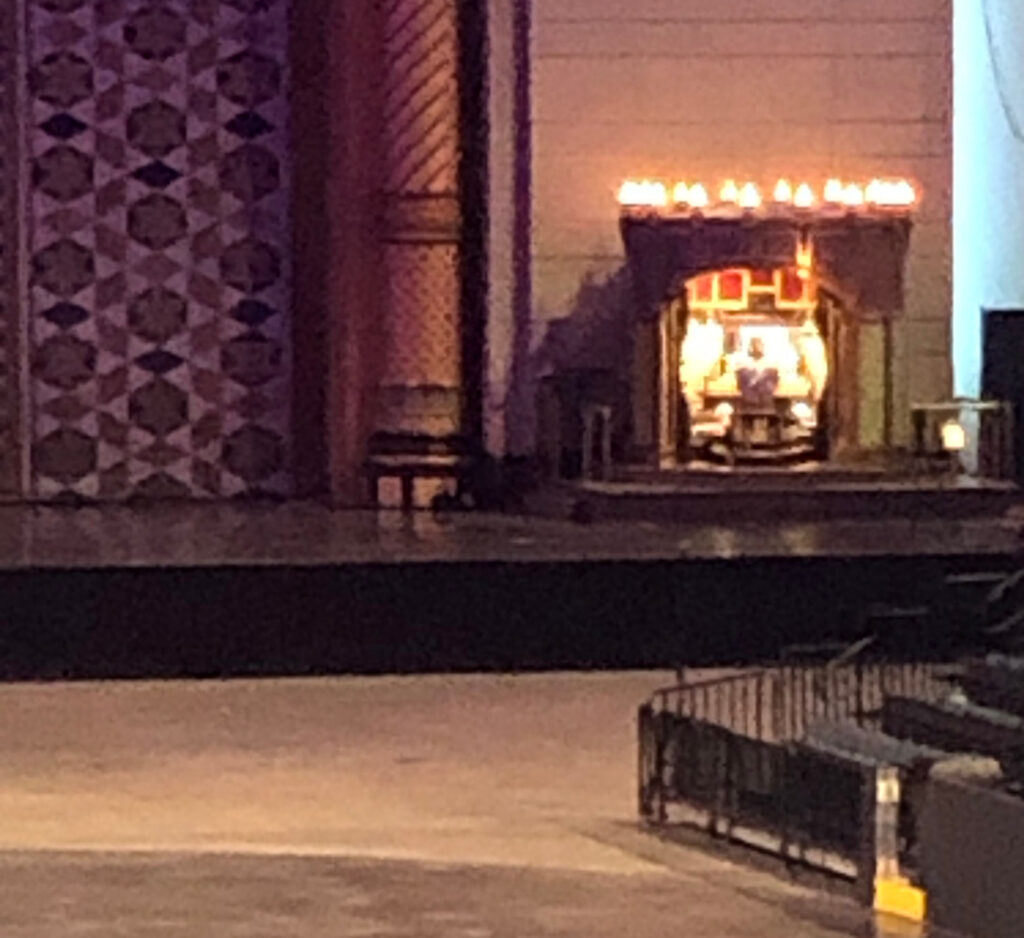 It's a bit blurry but can you see the man seated at the organ? It was amazing. He is surrounded by a couple thousand keys!
According to the guide, the organ is the largest instrument in the world. They are slowly building it back to its original condition but it is not quite at full capacity yet. Only about sixty percent.
Here is a clip of the organ playing. It was amazing to be there in person!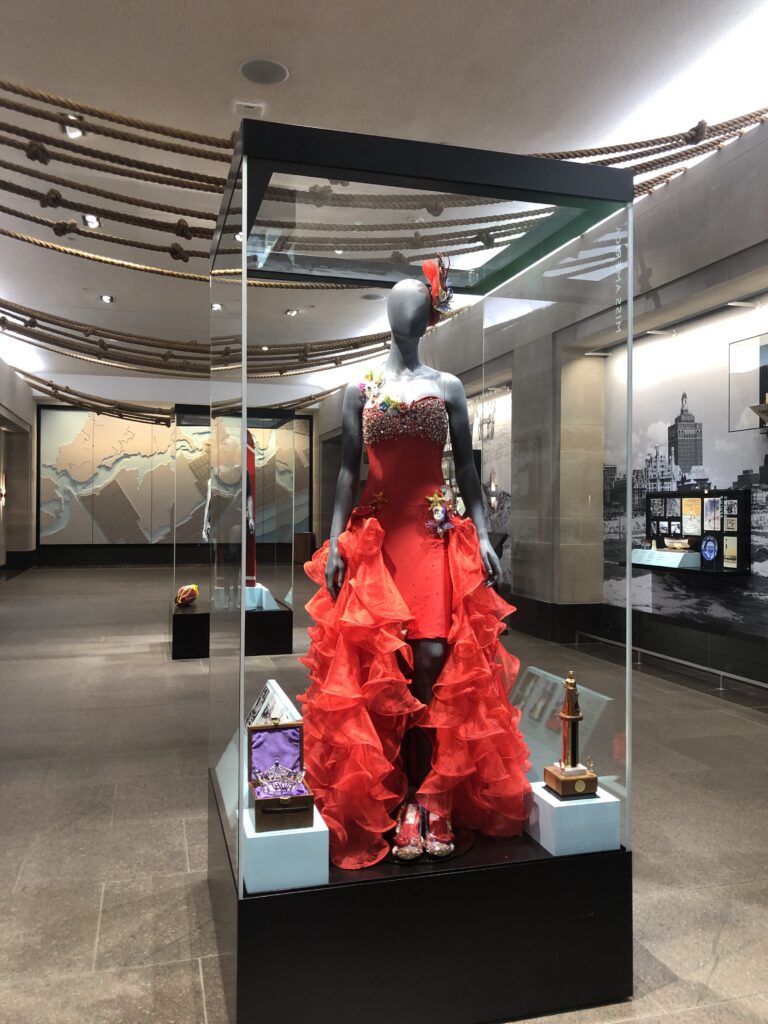 Then hubby went on to the rest of the tour while I gazed at the mini-museum displays. Above is one of the Miss America dresses.
Miss Maine wore this dress during the "Show Us Your Shoes" boardwalk parade. It is an old tradition for the Miss America contestants to wear a pair of funky or highly decorated shoes. Parade visitors holler "SHOW US YOUR SHOES" and the contestant holds up her foot to give everyone a glimpse, much to the delight of the audience! I have been to the parade two or three times and it was so much fun to watch.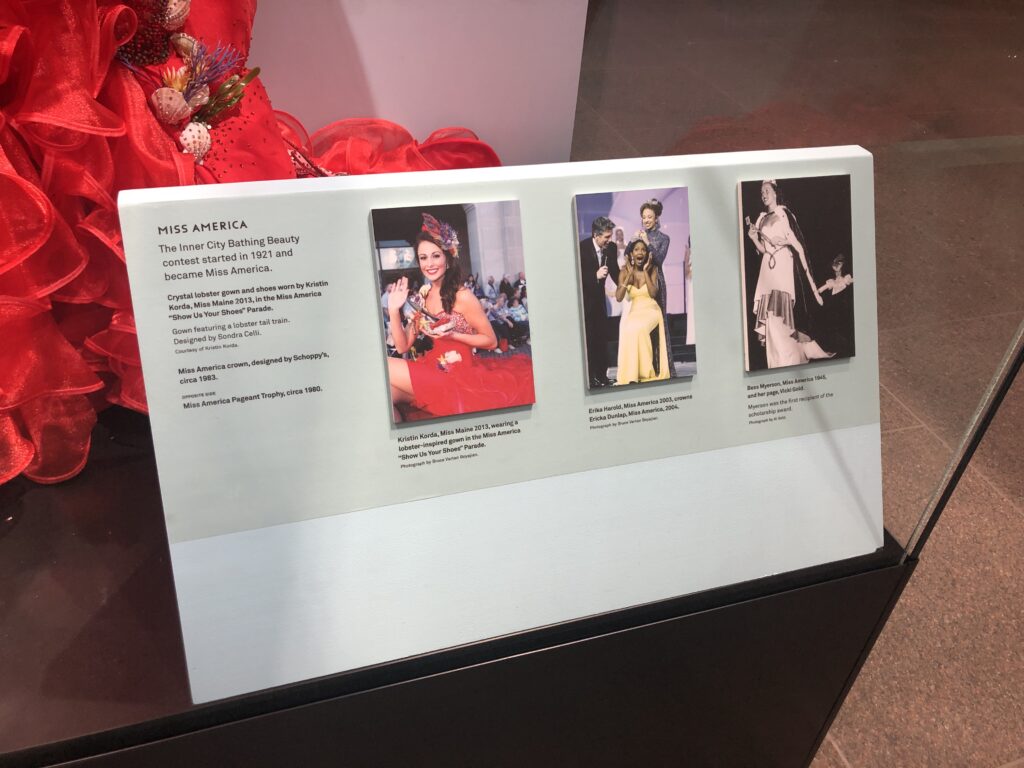 You can see in the photo that she is holding her shoe in her hand… it's probably easier than having to show your foot every two seconds. The shoes are adorned with shells, starfish, and lobsters.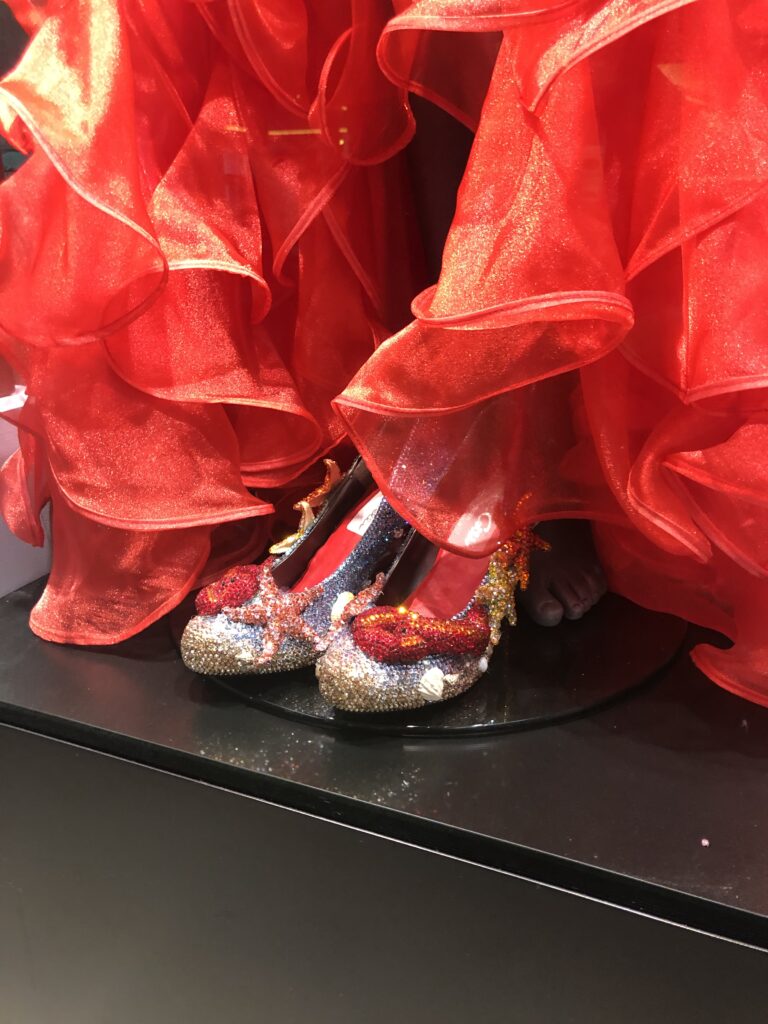 I mean, who doesn't have starfish, red lobsters, and stuff on their shoes???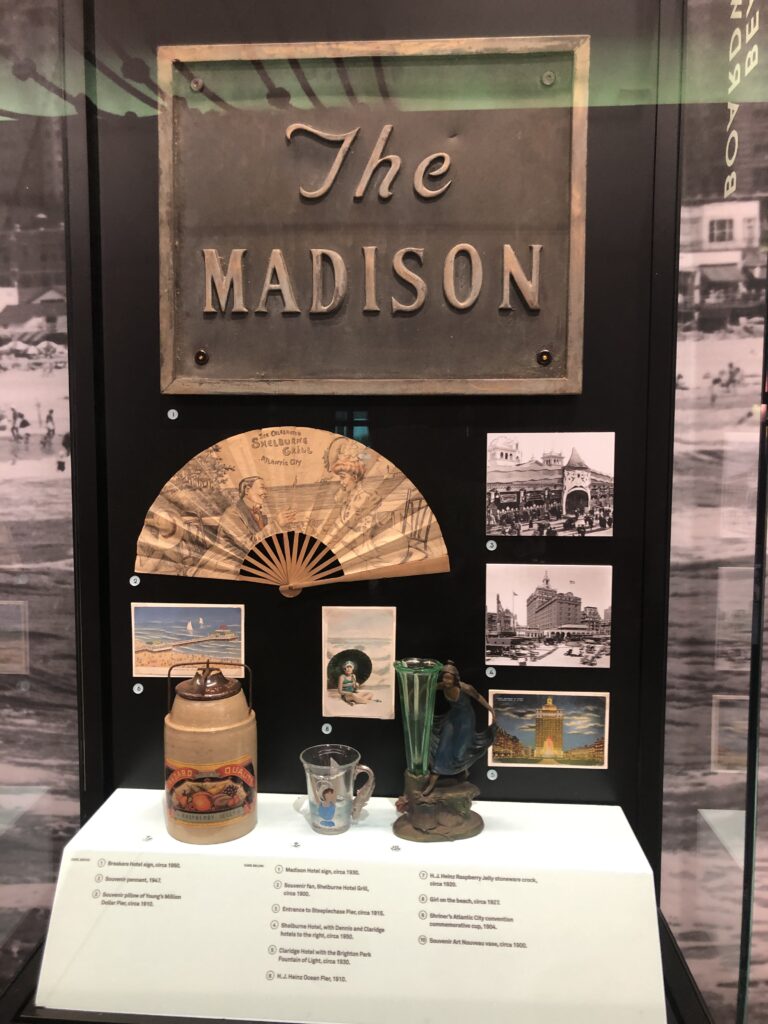 There were other cool things in the Atlantic City collection. I wouldn't mind having the fan or the little convention mug collectible. The nameplate of The Madison Hotel is neat too!
Atlantic City has seen a lot of things come and go over the years. Trends, fashion, politics, and family beachgoers. It has seen a decline or two along with a resurgence. It has been quite the showplace for celebrities to come and perform. Or just visit. New York is just two hours north.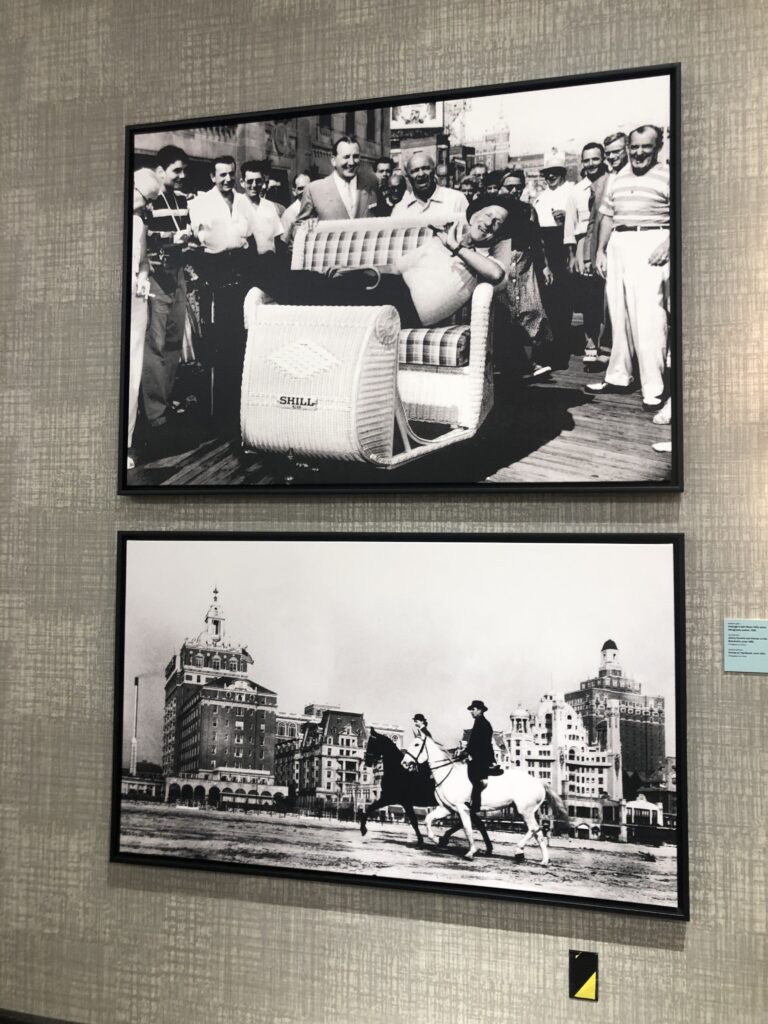 The boardwalk was THE PLACE to go back in the day! I heard all about it from my parents and grandparents. The STEEL PIER with the diving horse was what they remember most. (Not sure when that ended but I'm sure it would be a huge NO NO now.) And then after a while, the city started to decline into the seventies. I remember going there with my family. It wasn't really a family place anymore. Then the casinos came. Things were picking up and looking better, despite so many people thinking that maybe it might not be such a good idea.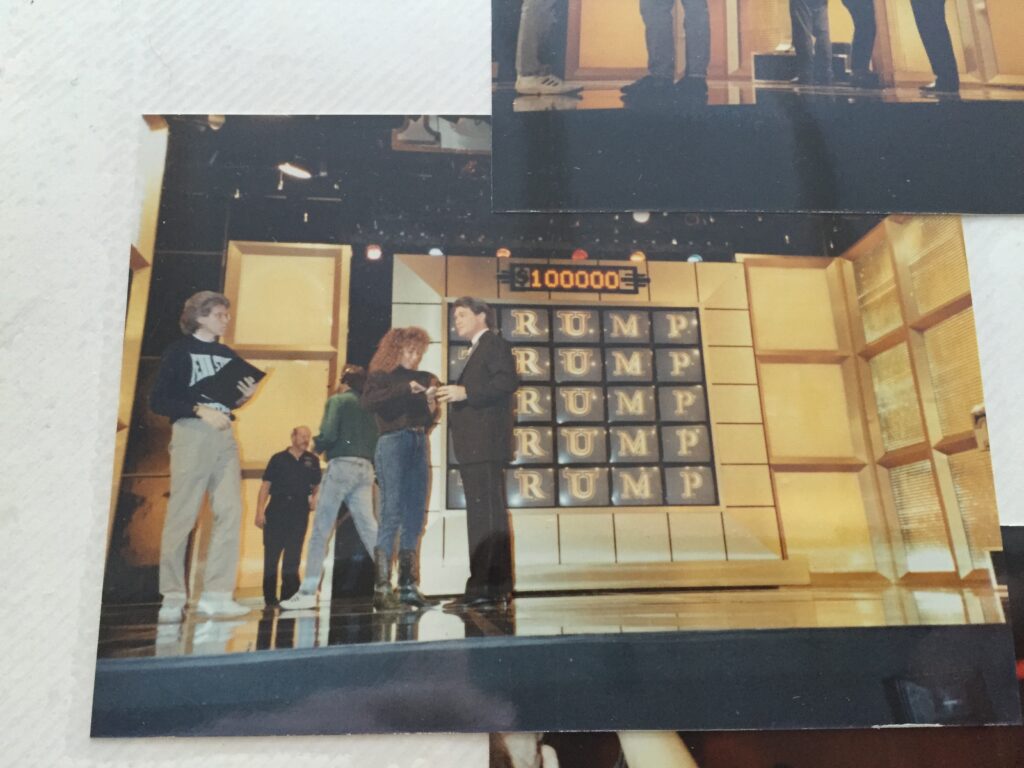 On a side note, I worked for Telepictures, the company that produced TRUMP CARD the game show in 1990. It was held at the Trump Castle casino. It really had nothing to do with Donald Trump, they just rented the theatre and office spaces. They probably had to pay him for the use of his name because they played off of it with the title: "Trump Card" the game show. This is an actual photo I took before one of the shows started.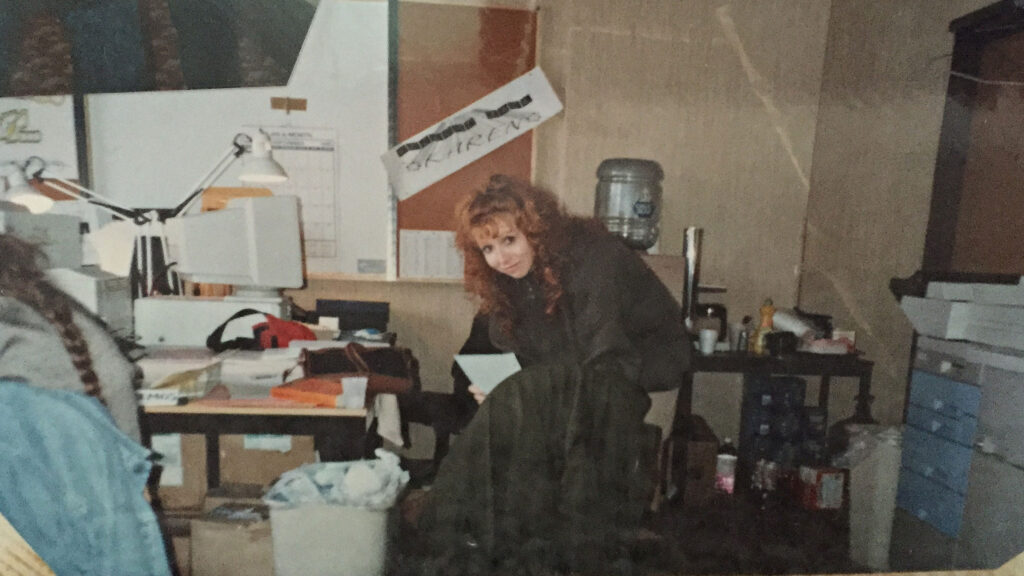 I worked in the production office making the game cards! Sometimes the producers would change the questions at the last minute and we would have to wait for a fax to come in and quickly type them up and print them out on card stock.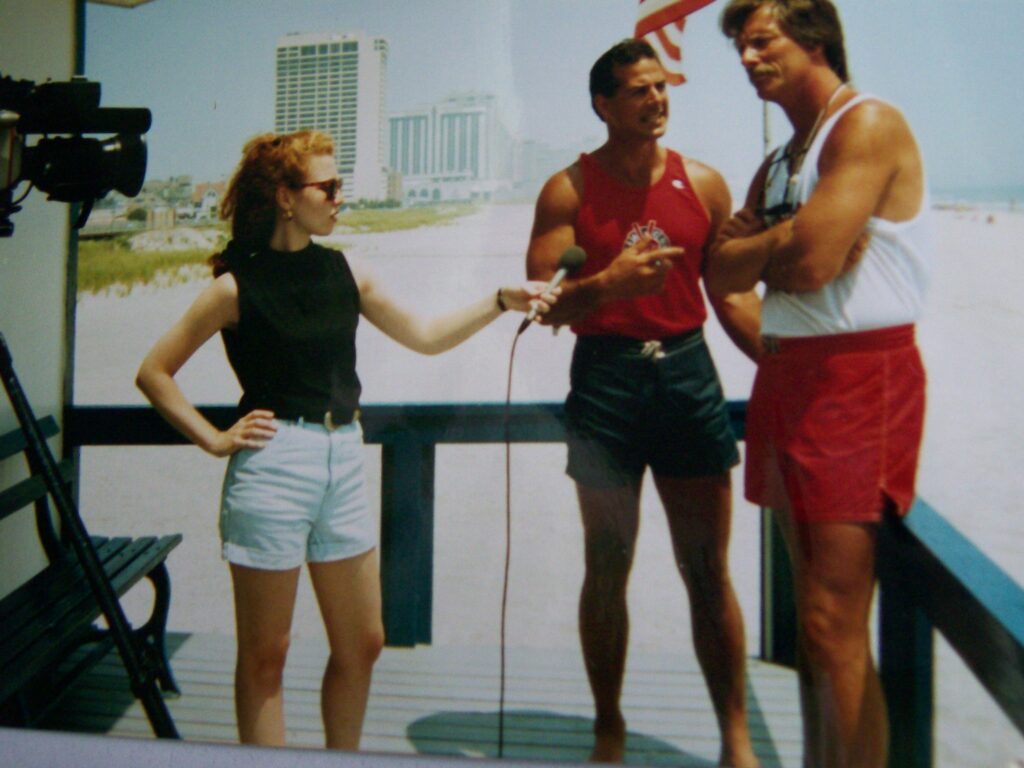 I also worked for a small NBC affiliate (Atlantic City/Wildwood) right after college and it is where I really got my start in TV. I loved being so close to the shore. Who wouldn't want to get paid for interviewing lifeguards on the beach?
I also went with a cameraman to take part in the "PRESS" corps (Inside Boardwalk Hall) and I would get Miss New Jersey to do some on-camera "stand-ups" (promos) the week of the Miss America Pageant. SO MUCH FUN! If I can locate my M.A.P press badges I will include them here.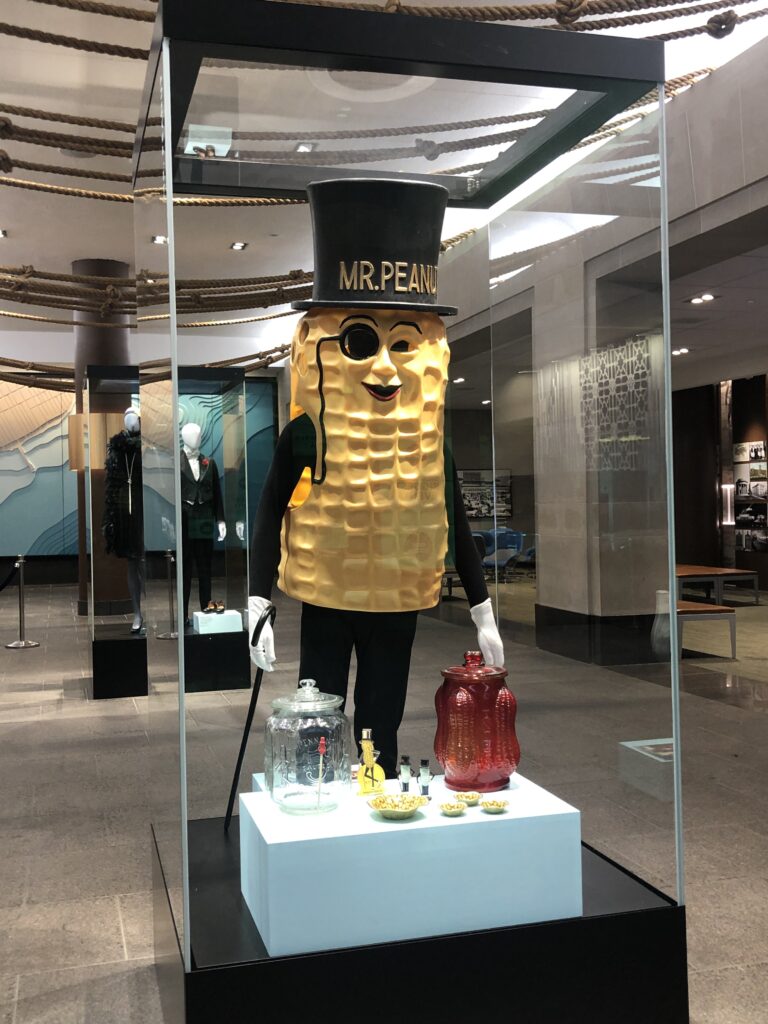 Anyway, I got off on a tangent there, didn't I? Here is another famous Atlantic City icon. Mr. Peanut!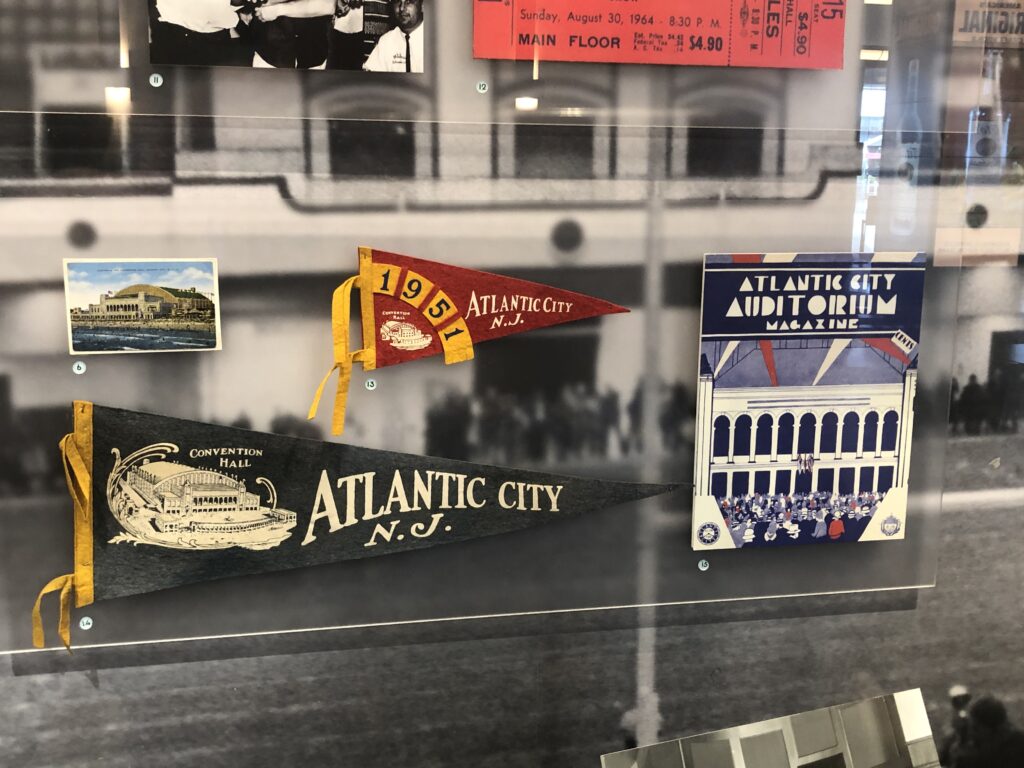 I really wish I go could back in time for just one day so I could see what it was like back then… let's say any point from the 1920s through the 1950s. Or maybe a day per decade of that time period. How cool would that be?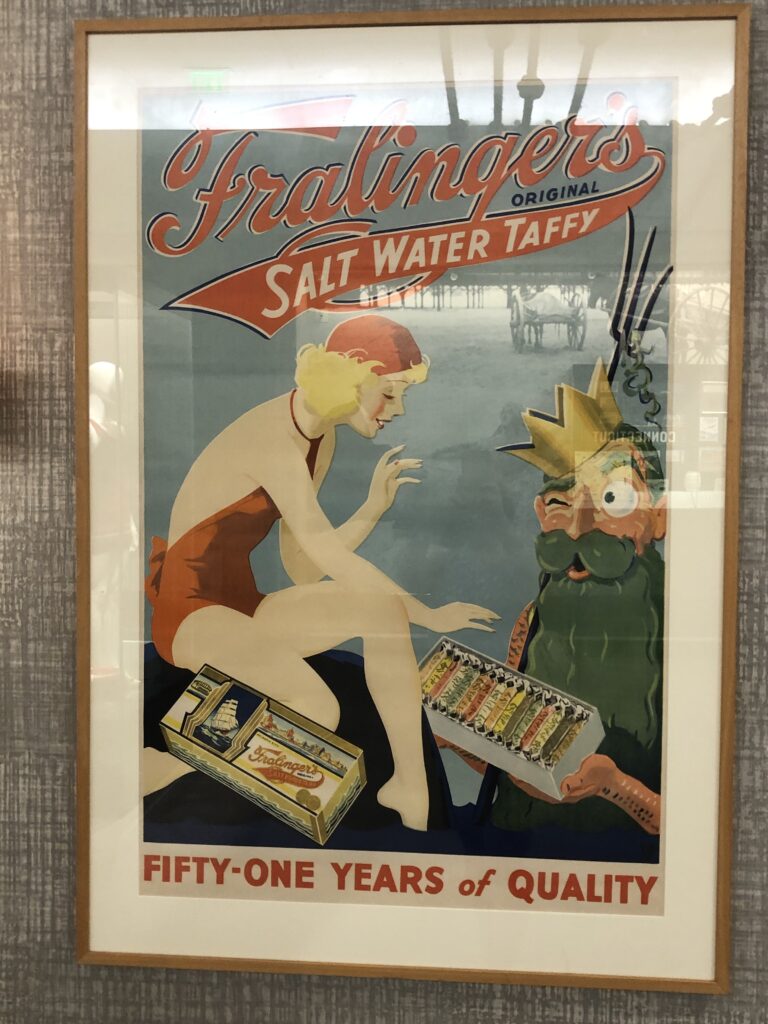 You can't really experience the boardwalk without getting Salt Water Taffy.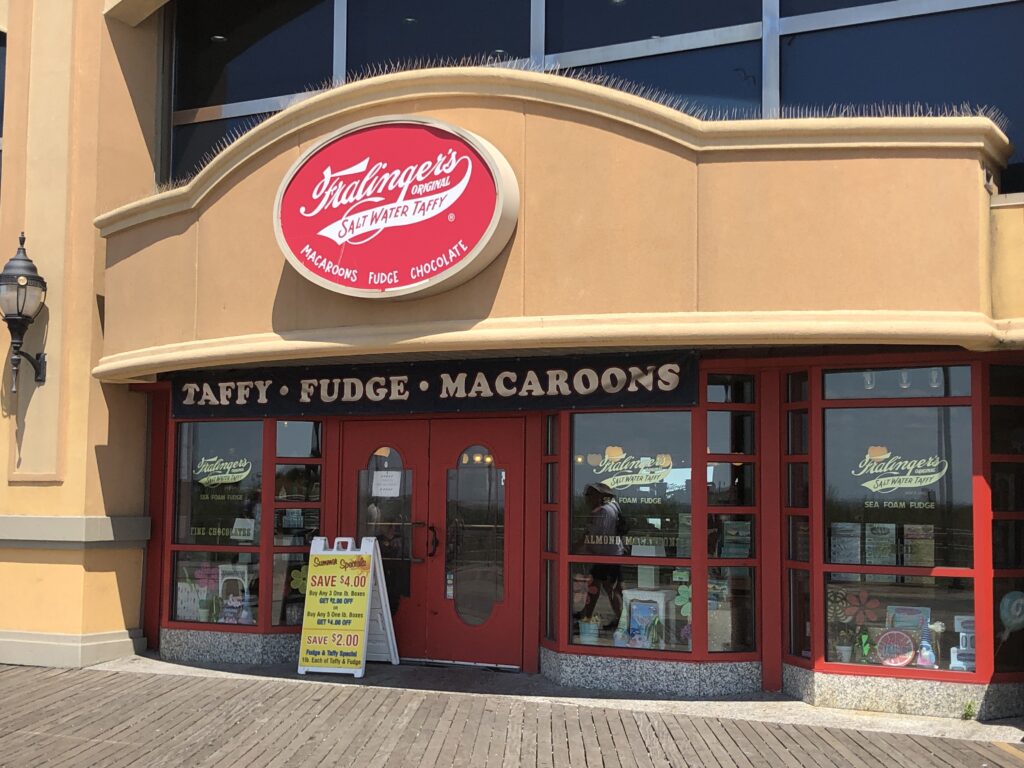 And I did visit the current shop along the boardwalk. I just had to buy some!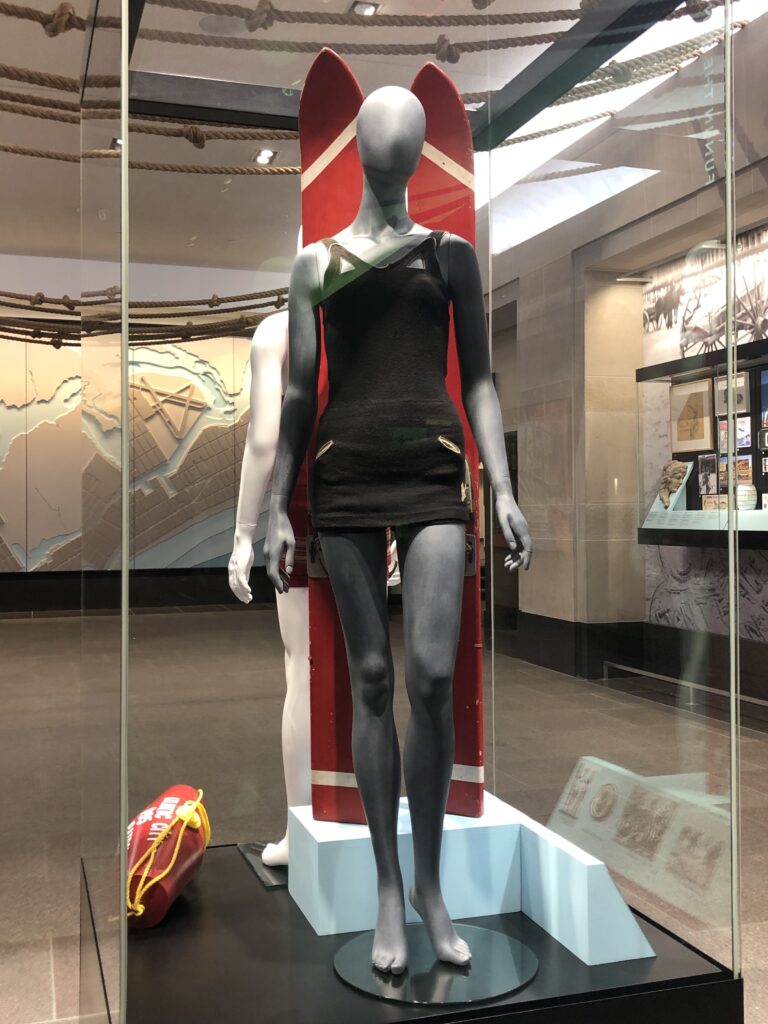 I am always amazed by the old bathing suits. This one is pretty small compared to what they were wearing in the 1920s. Full outfits with stockings and shoes! Oh, what they would think of us now.
But I digress.
It must have been so glamorous to go "out dancing" in Atlantic City.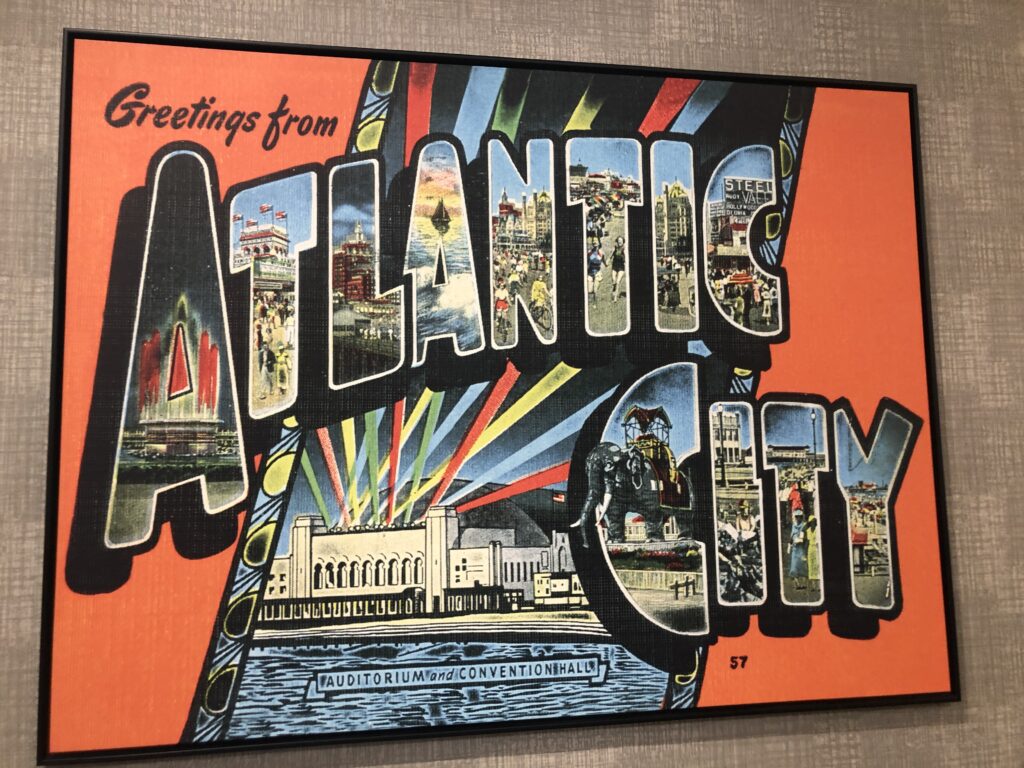 Loved this blown-up postcard/sign on display. I have a small collection of Jersey Shore memorabilia. Anything from antique postcards to souvenir porcelain pitchers.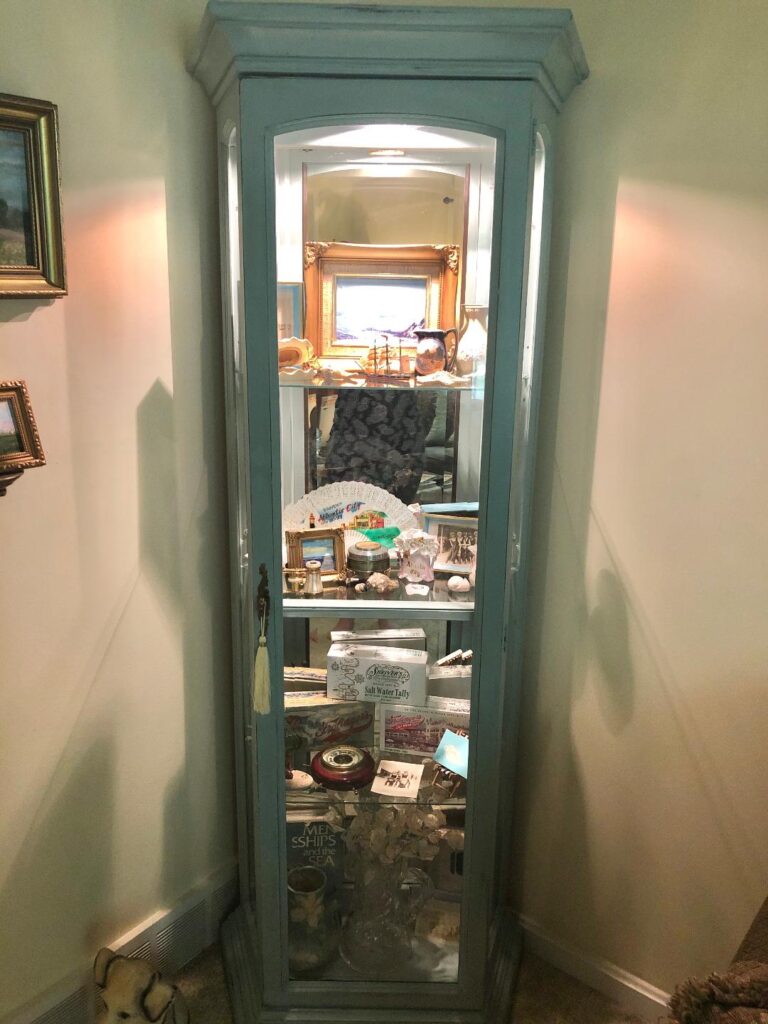 Here is a quick shot of my curio filled with all kinds of things from my favorite beaches.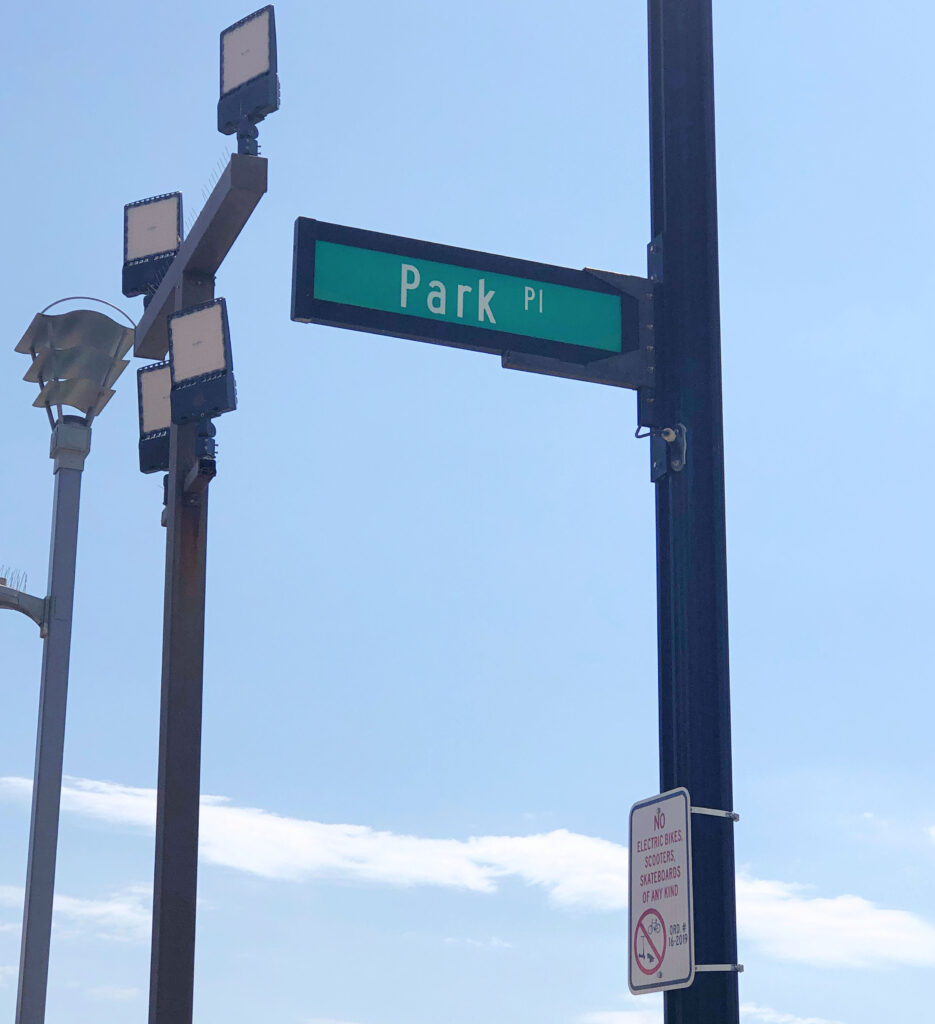 Since I was on the boardwalk and I saw the PARK PL sign nearby, I had to get a quick shot of it. What is interesting is the juxtaposition of the "5G" or whatever those cell phone tower things are there. What a sign of the times, eh?
And AC is not what it used to be. We are seeing another decline. I hope enough people see that changes need to happen so the city doesn't fall away again.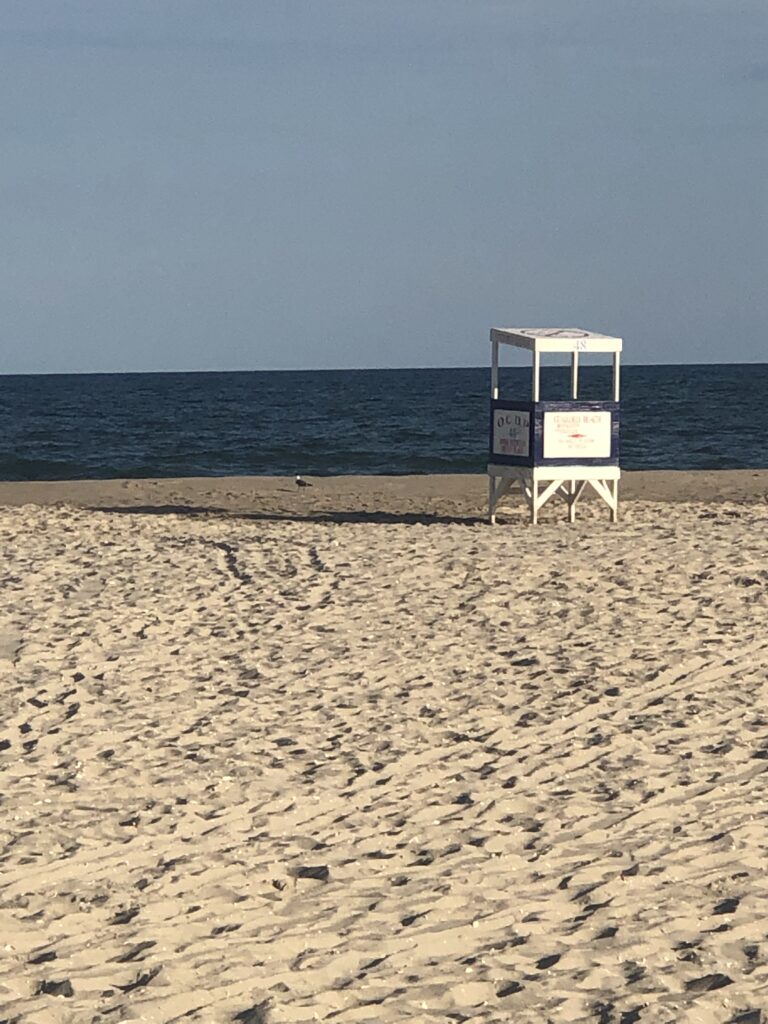 Either way, we'll be back to visit the ocean again. And when we do, I'm sure I will find something else vintage to "sea!"