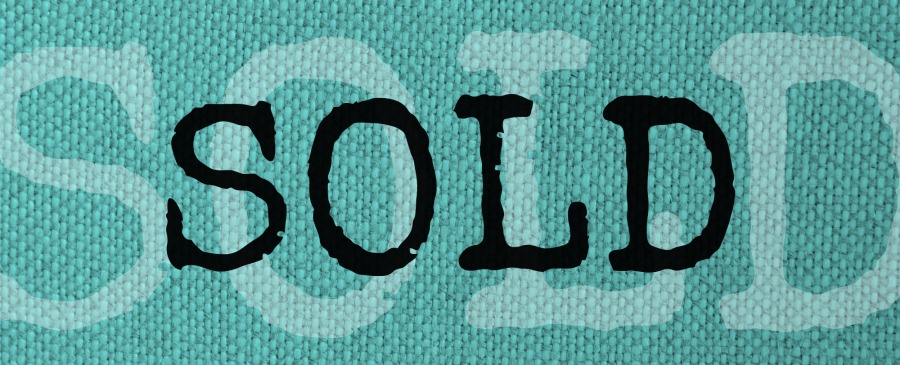 PAGE 1
They were here, but now they're gone! Check out our sold items: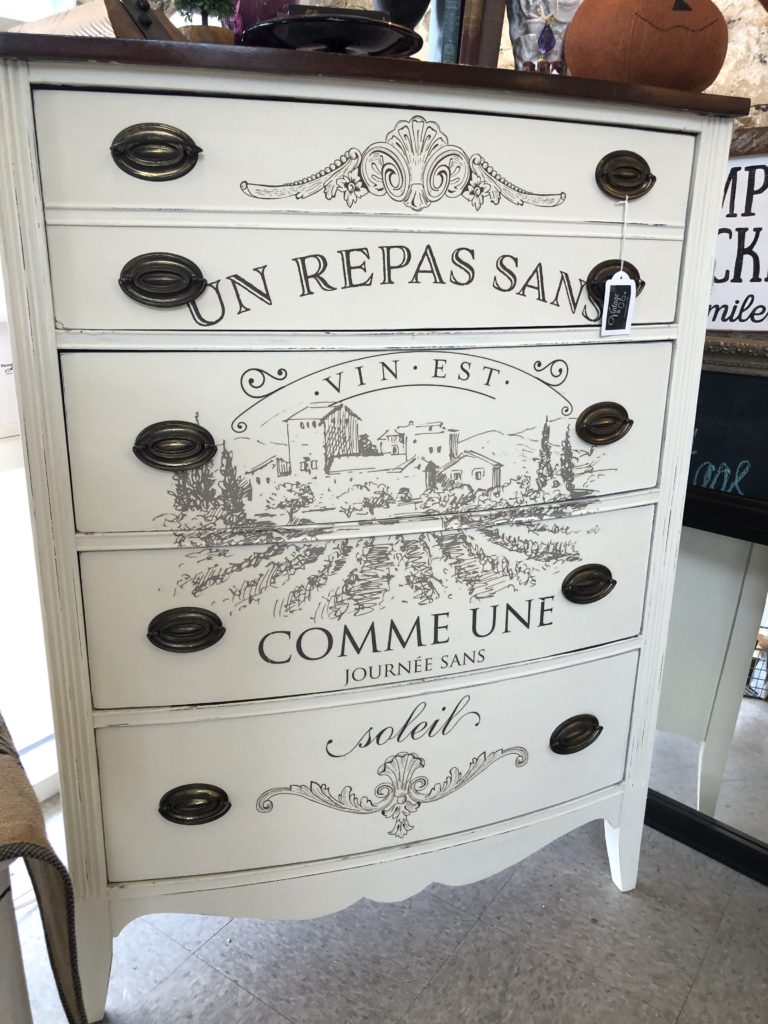 SOLD
This tall chest of drawers was the perfect backdrop for this awesome transfer by Redesign with Prima. We used Country Chic Paint in "Cheesecake."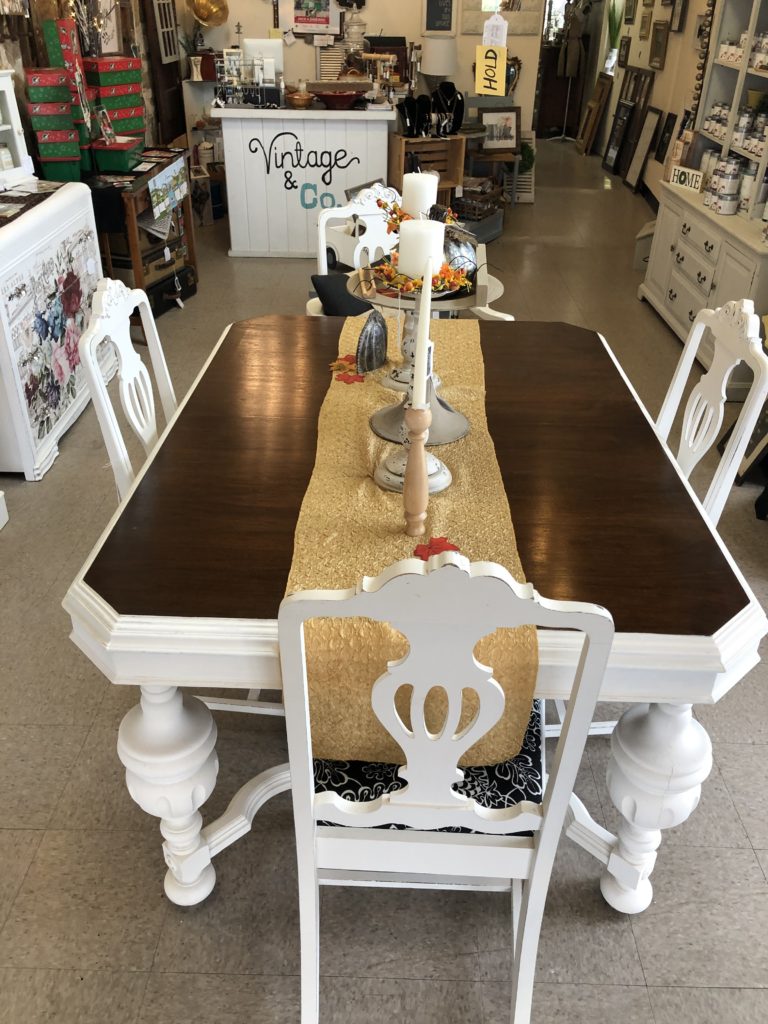 SOLD
This is a beautiful vintage dining table and chair set.  We painted each piece in "Crinoline" by Country Chic Paint. The chairs received new seat covers and have a "distressed" paint style.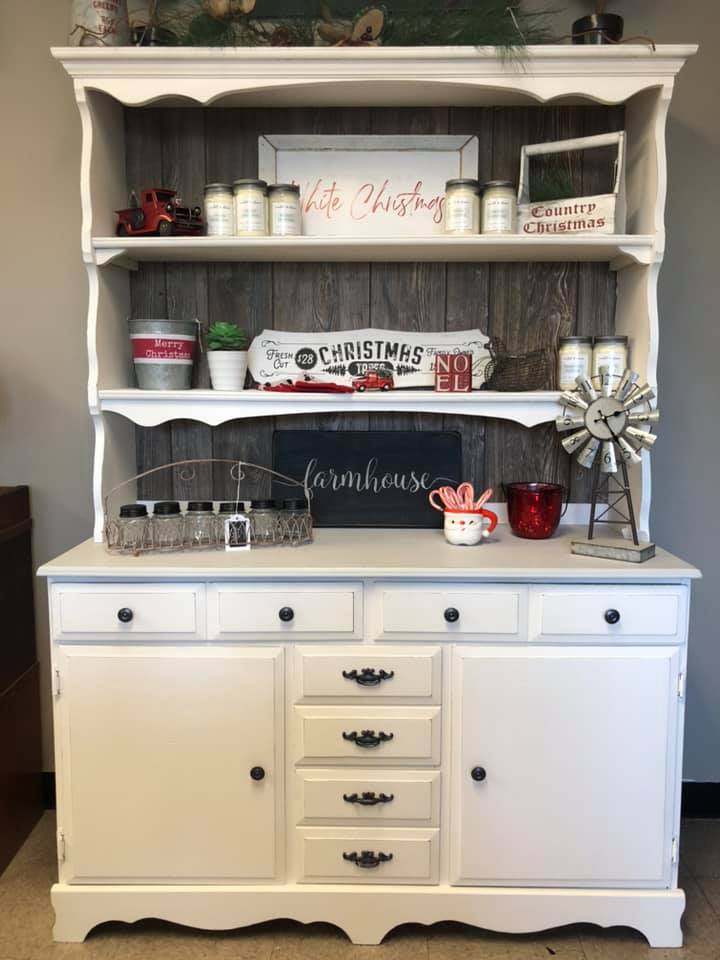 SOLD
Here is another farmhouse china hutch… to update this one we switched out the back panel for a weathered "barn wood" look.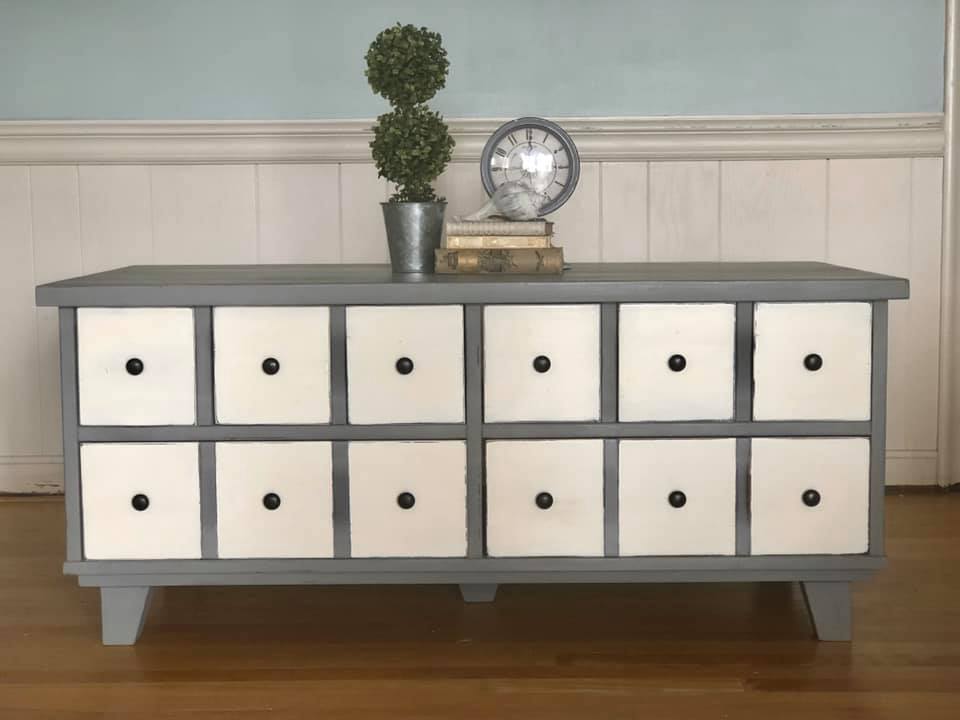 SOLD
This apothecary style coffee table has SO much storage! The entire top row of bins open up from BOTH sides. The bottom row is made up of two bigger drawers that also open up from both sides. A win – win! 48″l x 24″h x 21″d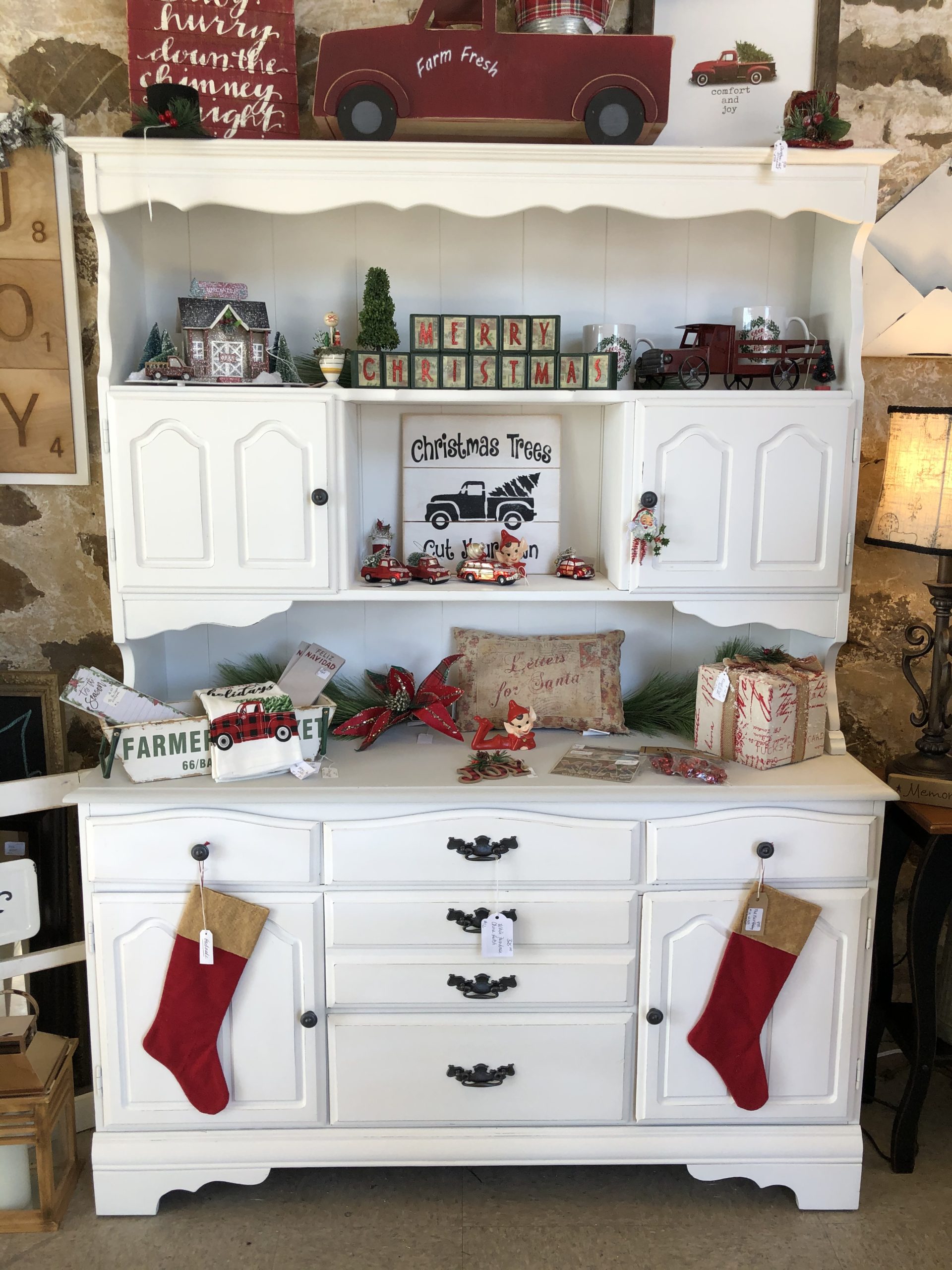 SOLD
We love having farmhouse china hutches in the shop! This one had two upper cabinet doors for more great storage options.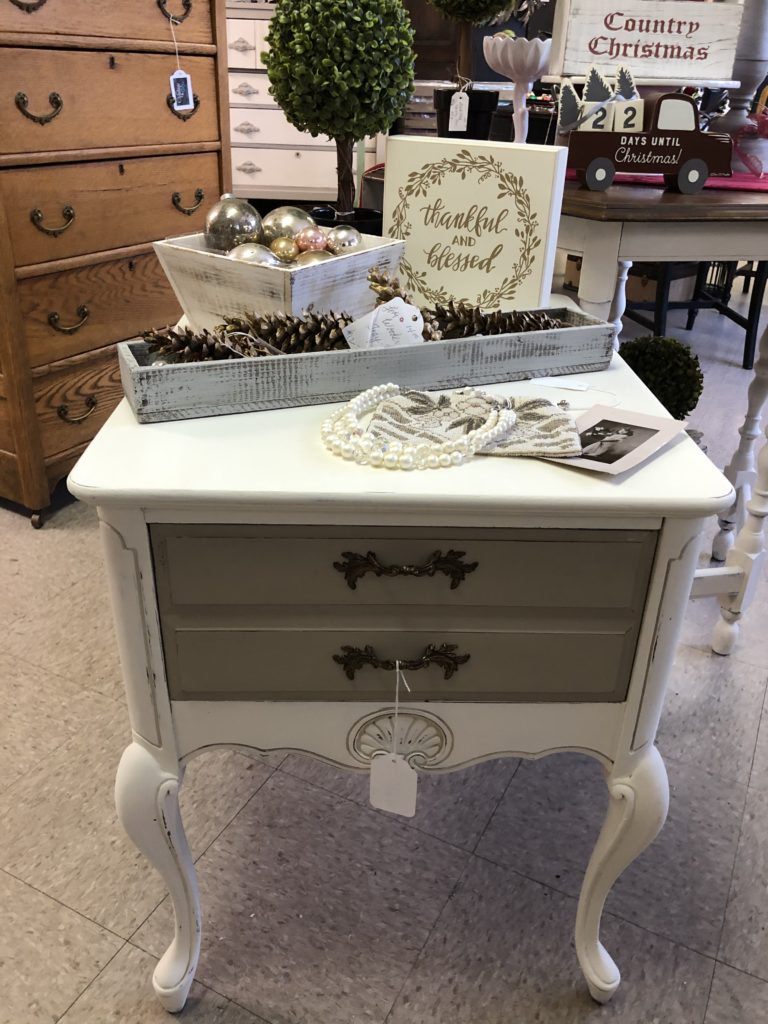 SOLD
This piece was given a makeover in the color "Vanilla Frosting" and "Soiree" for the drawers.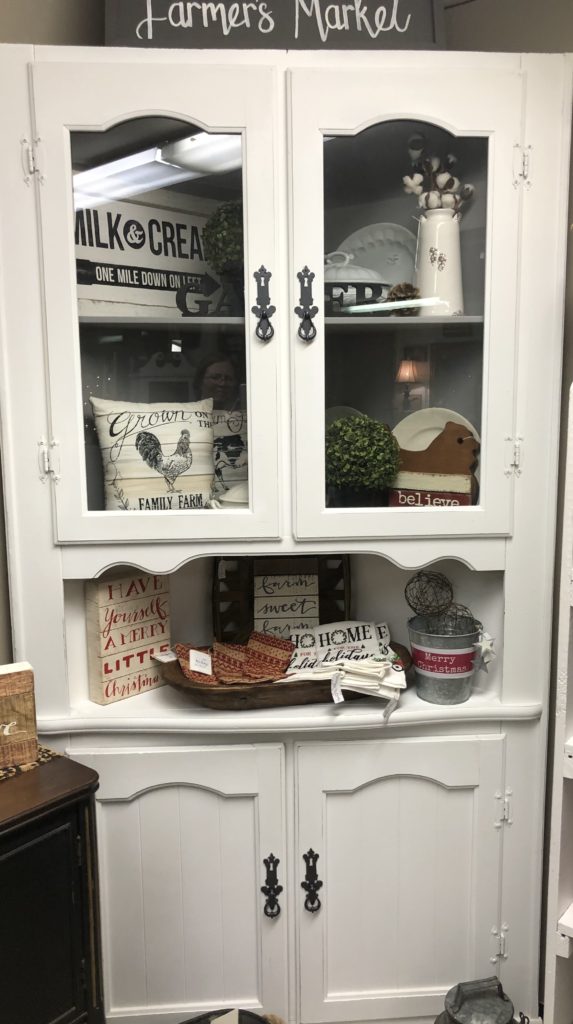 SOLD
For

those who may have limited space in the kitchen or dining area… this corner cupboard was the perfect choice! We used the slightly off-white color, Crinoline.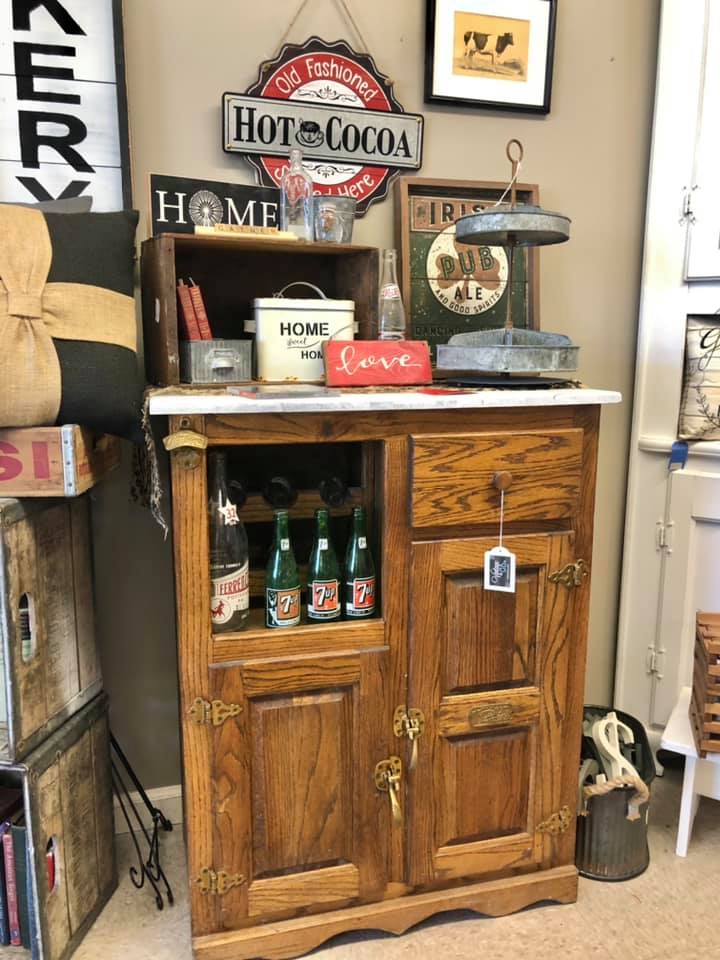 SOLD
This oak cabinet with wine rack (or soda rack) will be a big hit along the ocean as it went to a beach house in Delaware!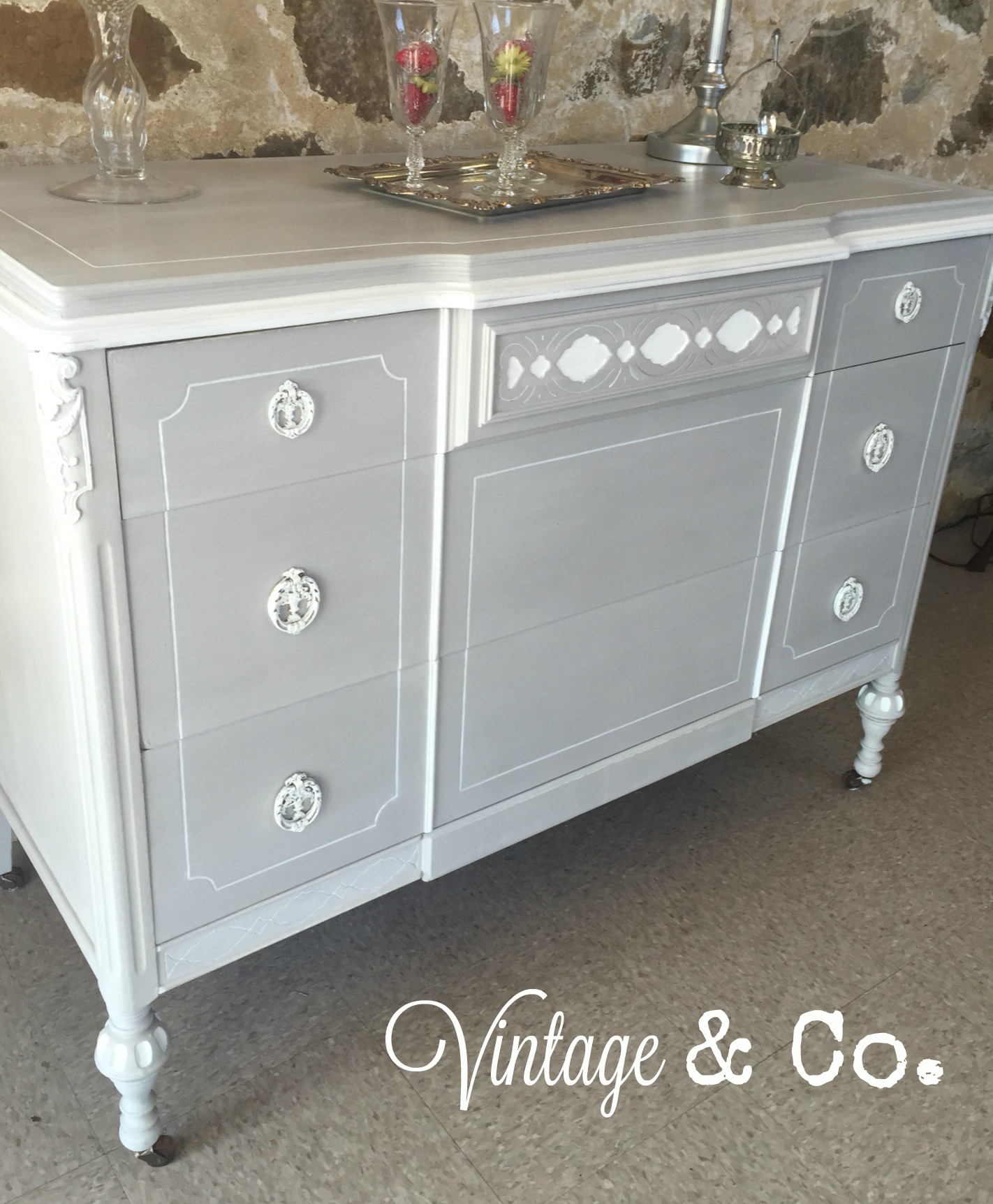 The customer purchased it to use in her foyer. It will look stunning, I am sure!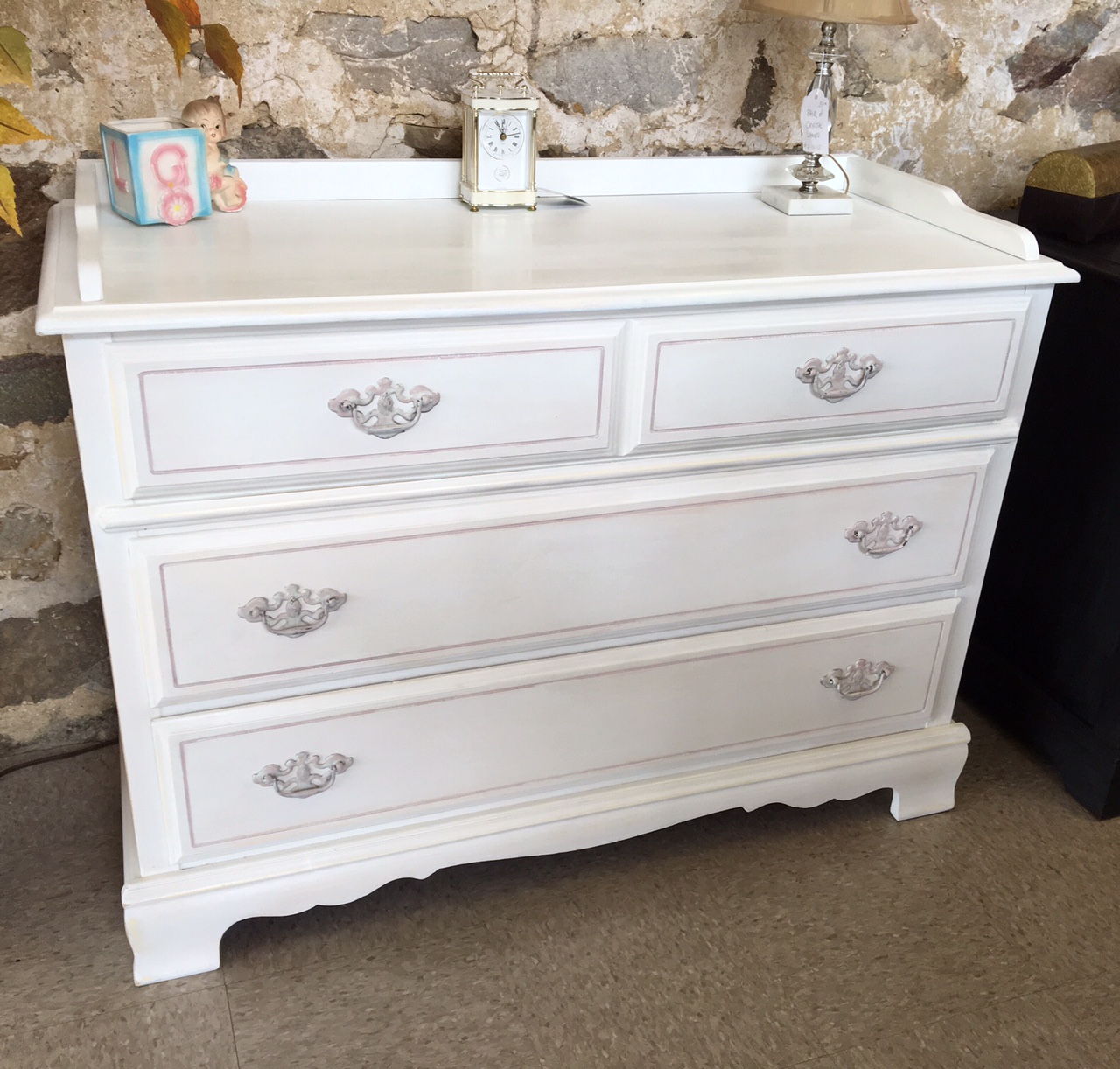 This white dresser went to a family that was having triplets!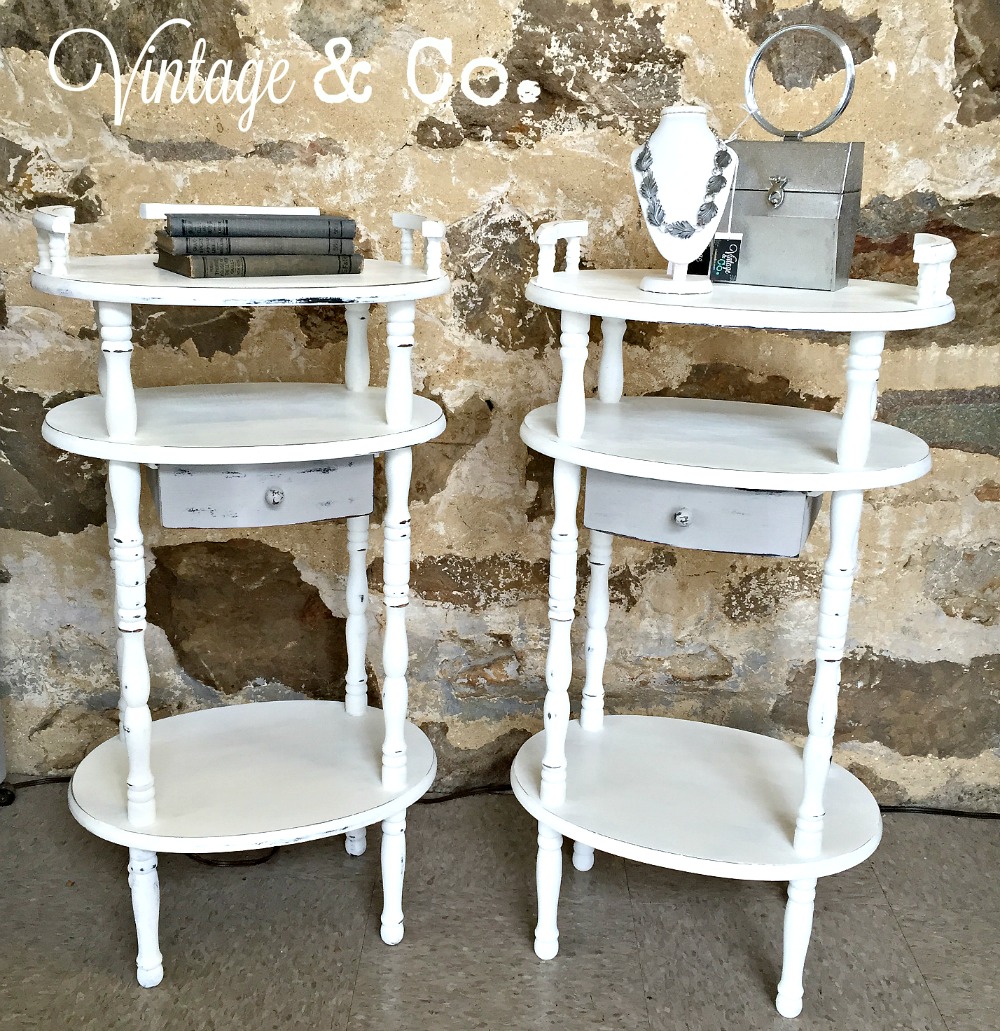 This pair of white and gray stands were not in the shop
very long… now being enjoyed in a new home!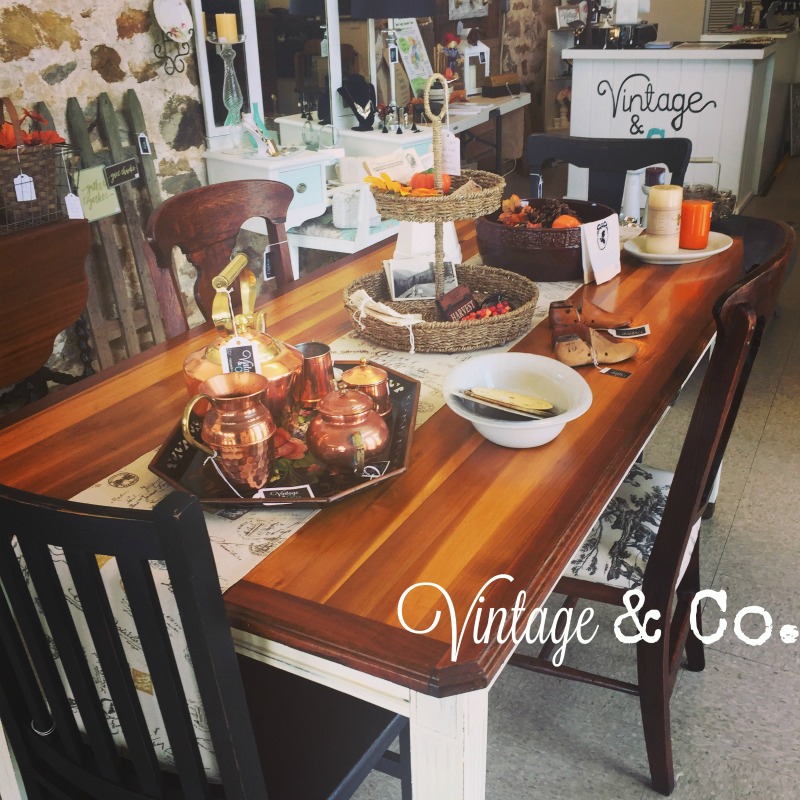 We were amazed how this farm table sold so quickly, in just a week, but we knew it was a beauty!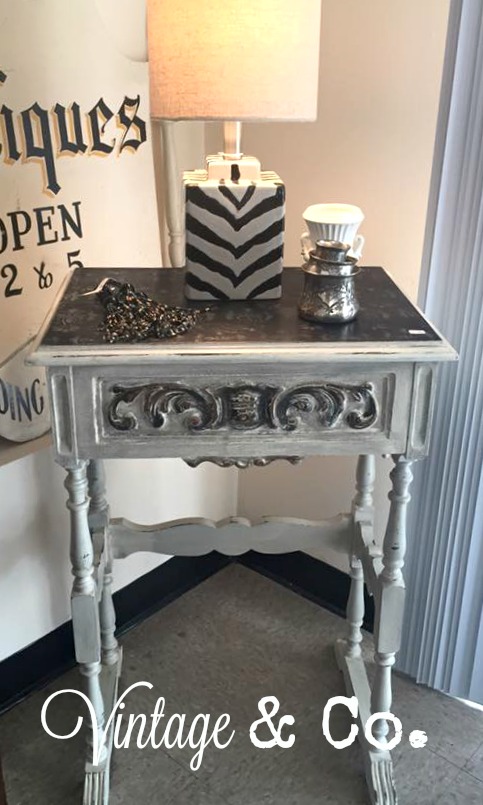 A really unique piece, one of a kind that you won't find anywhere else.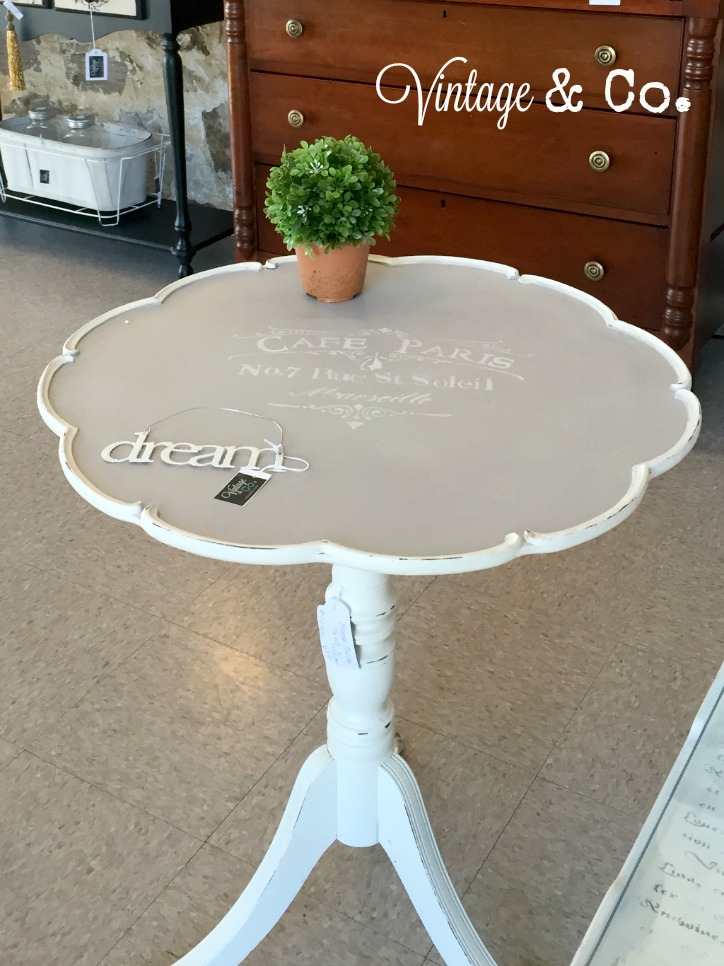 This was my first piece. Loved it then and I still love it,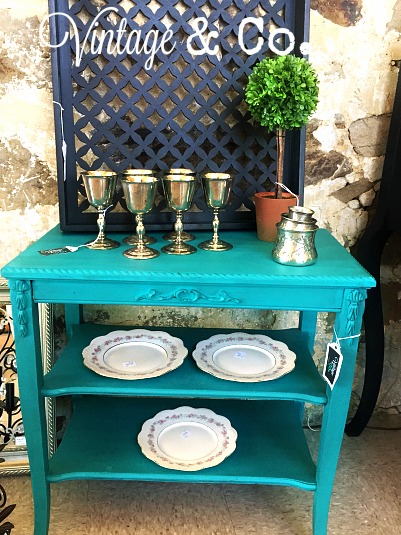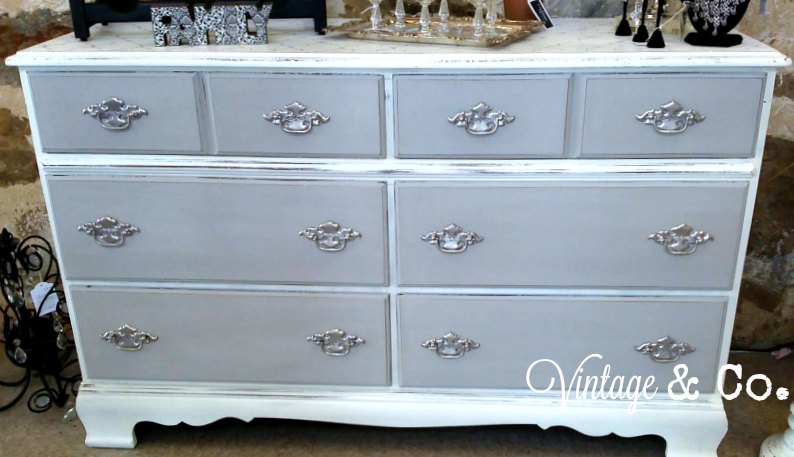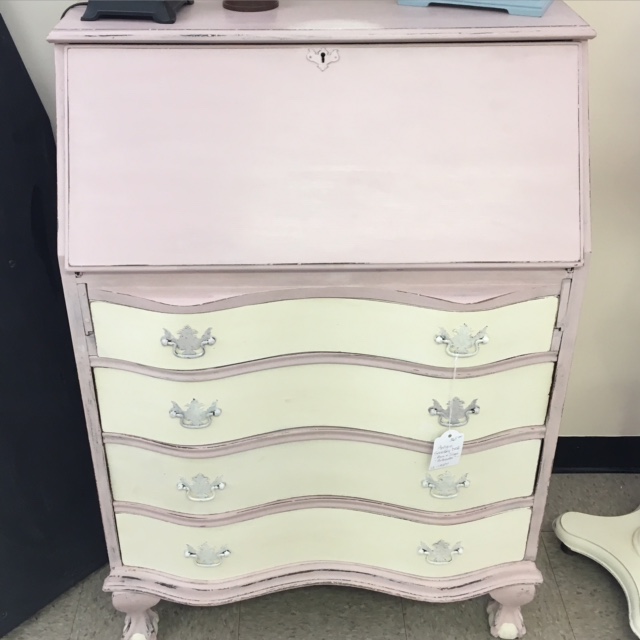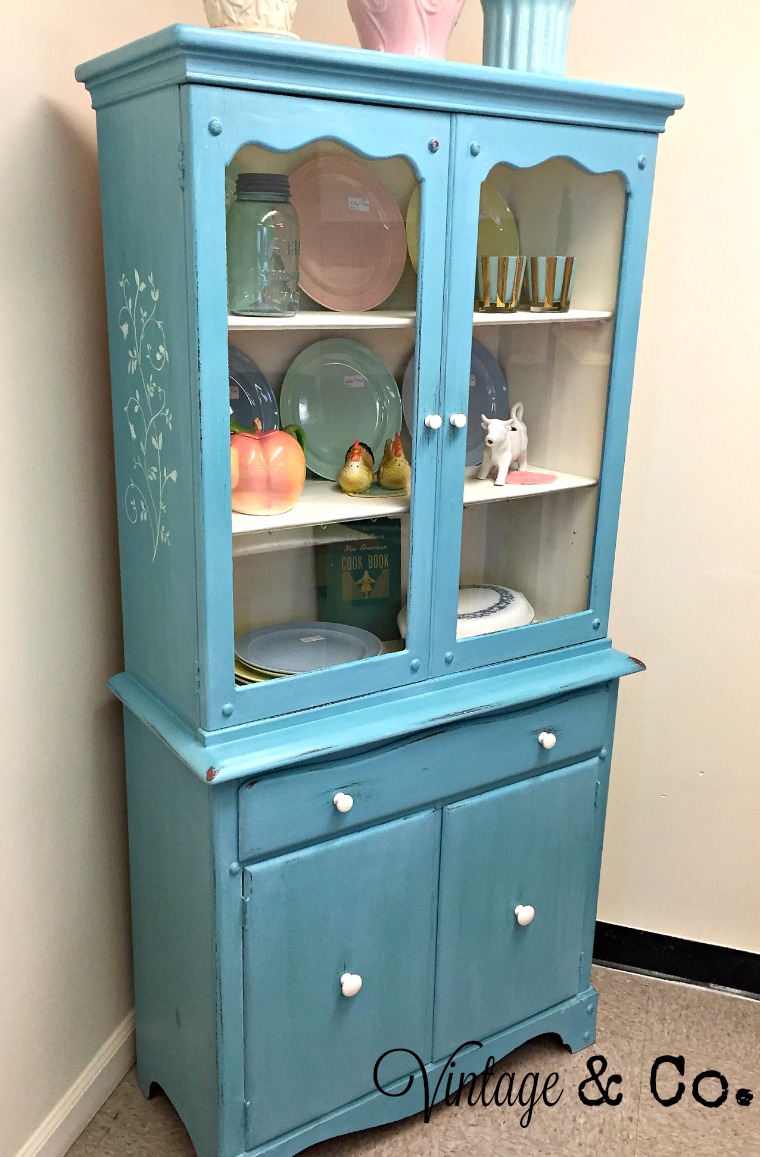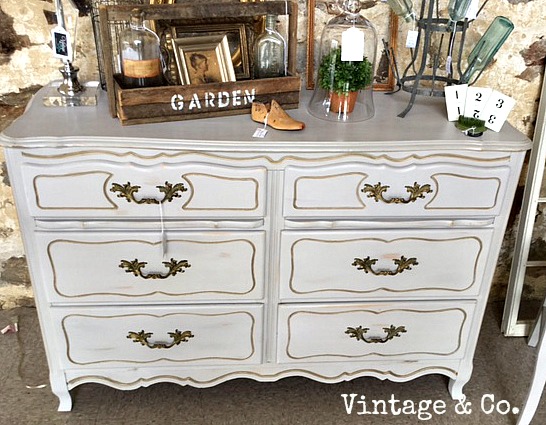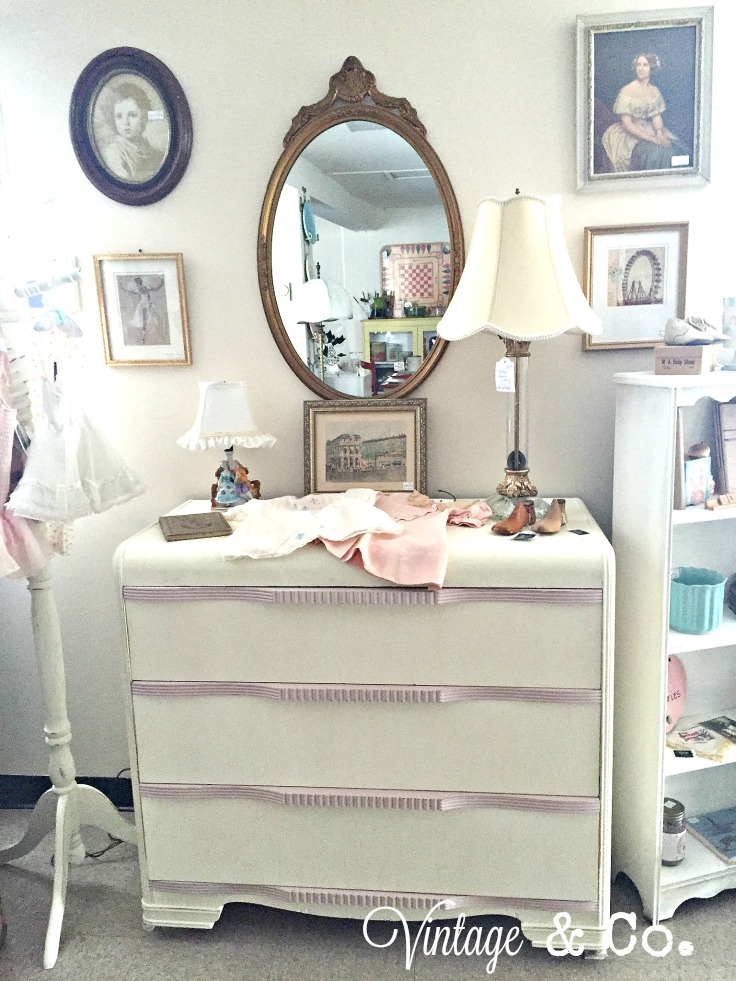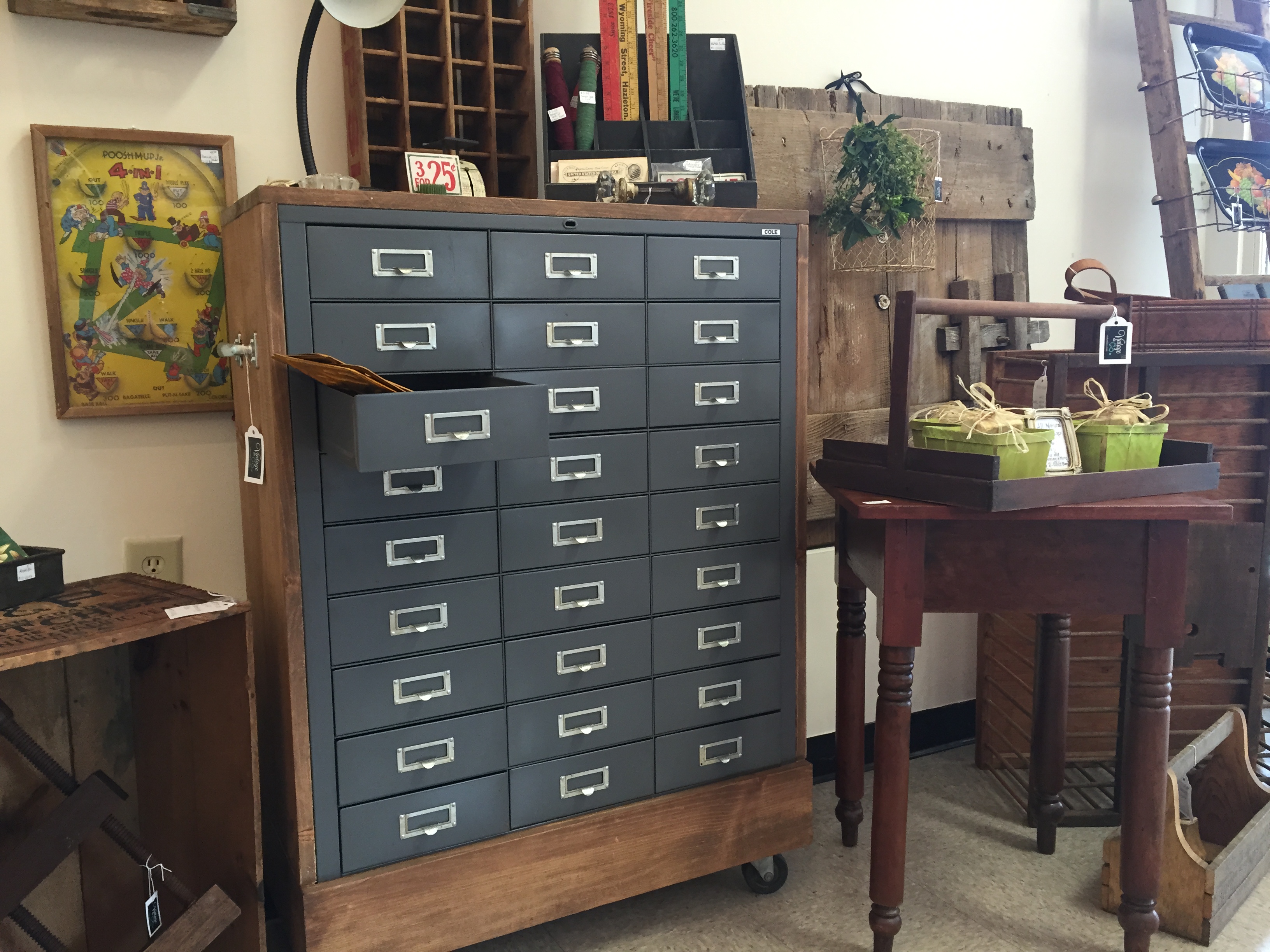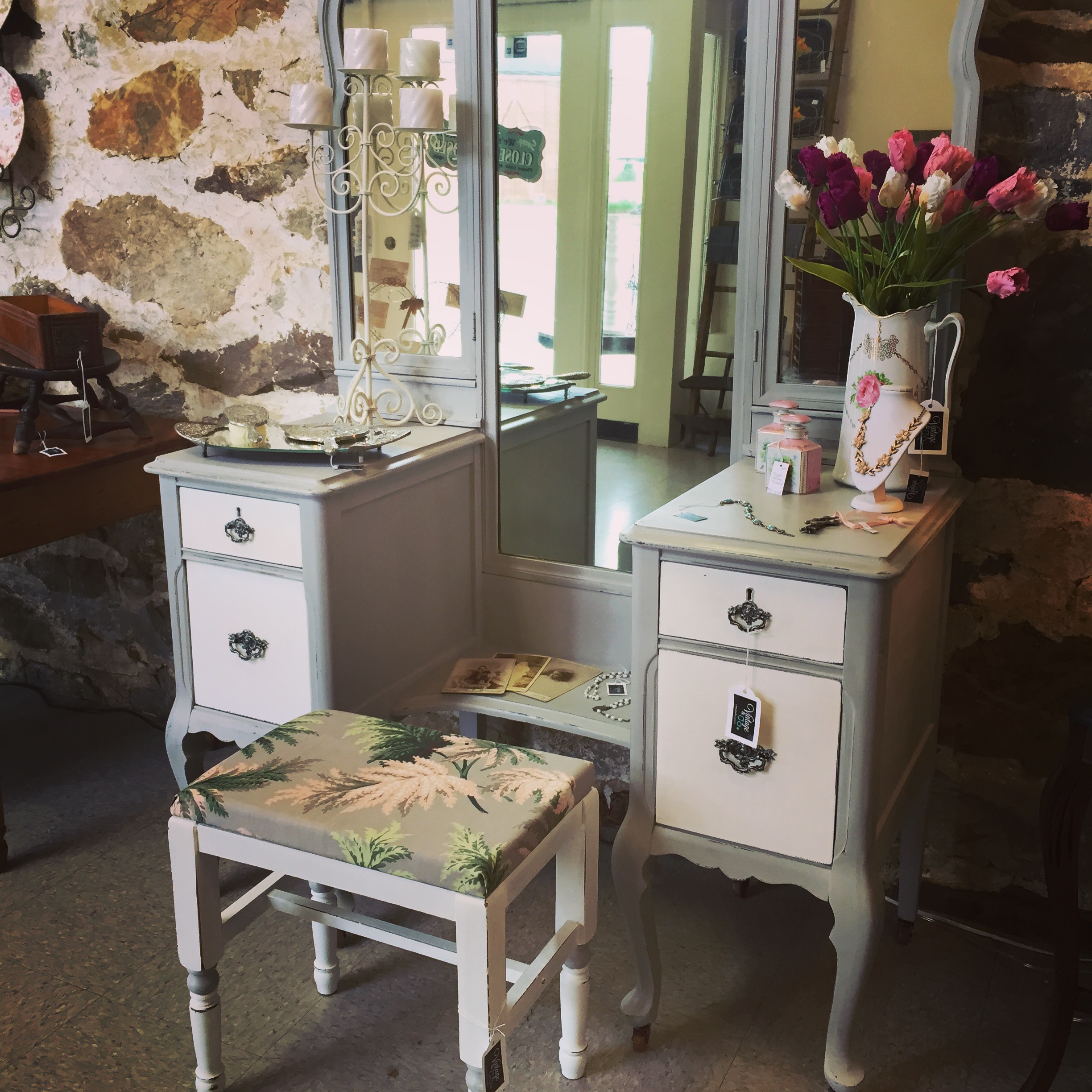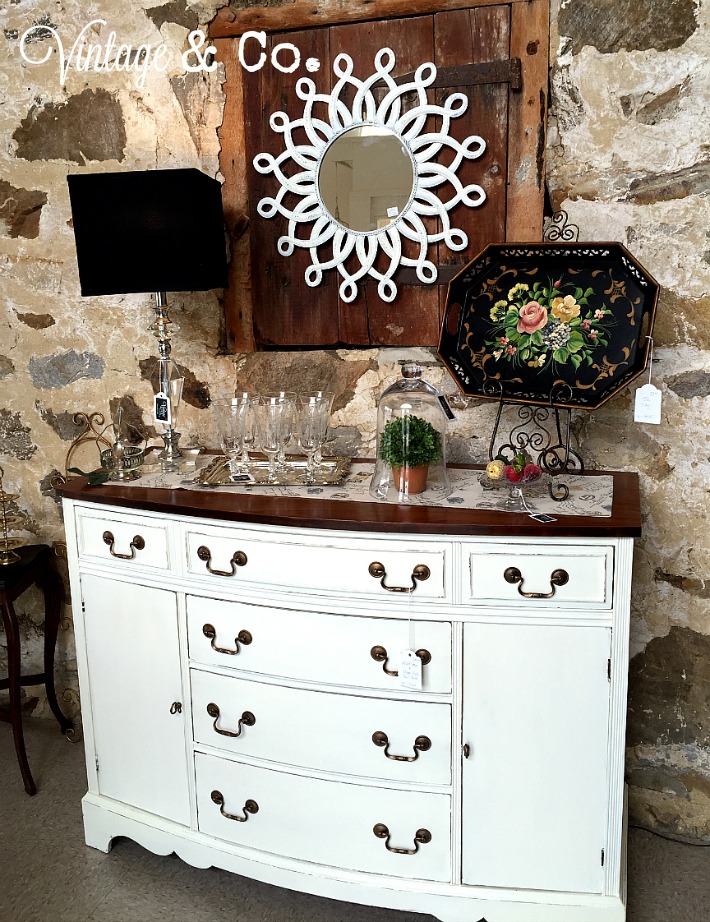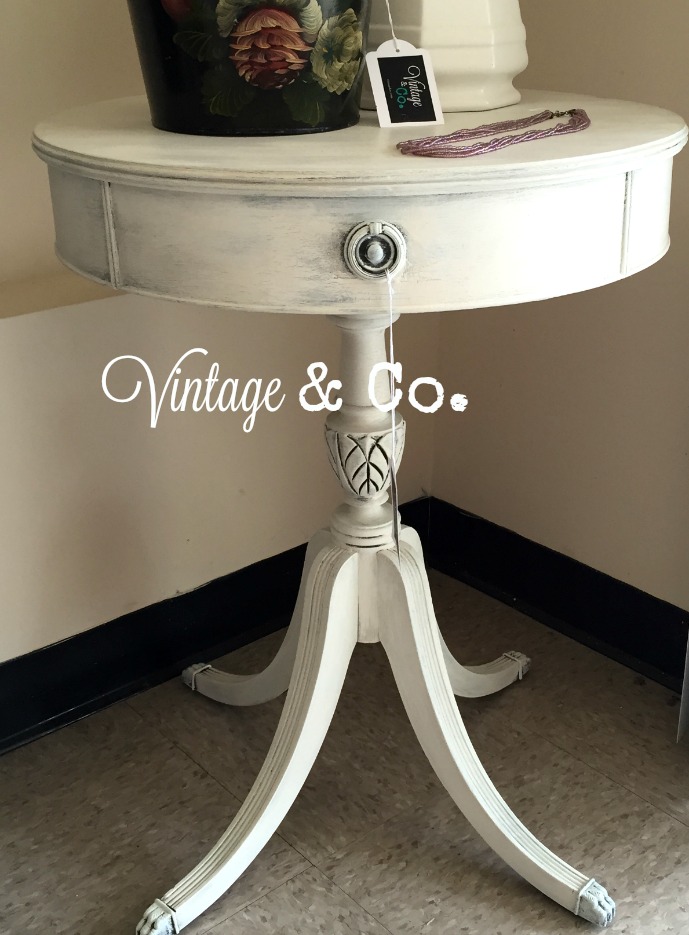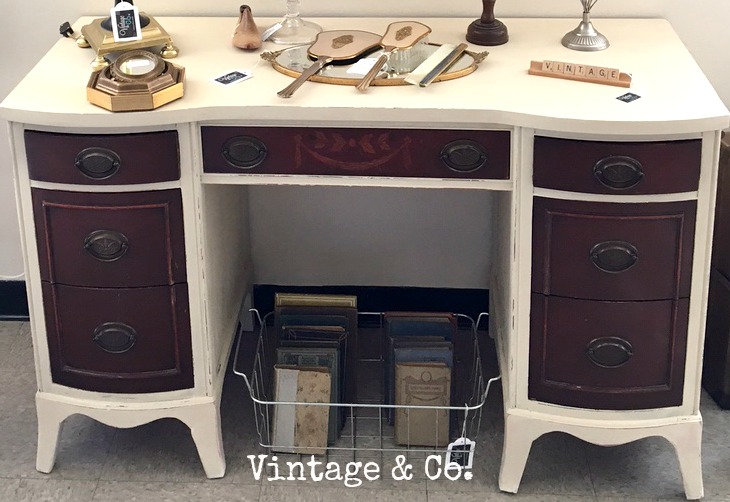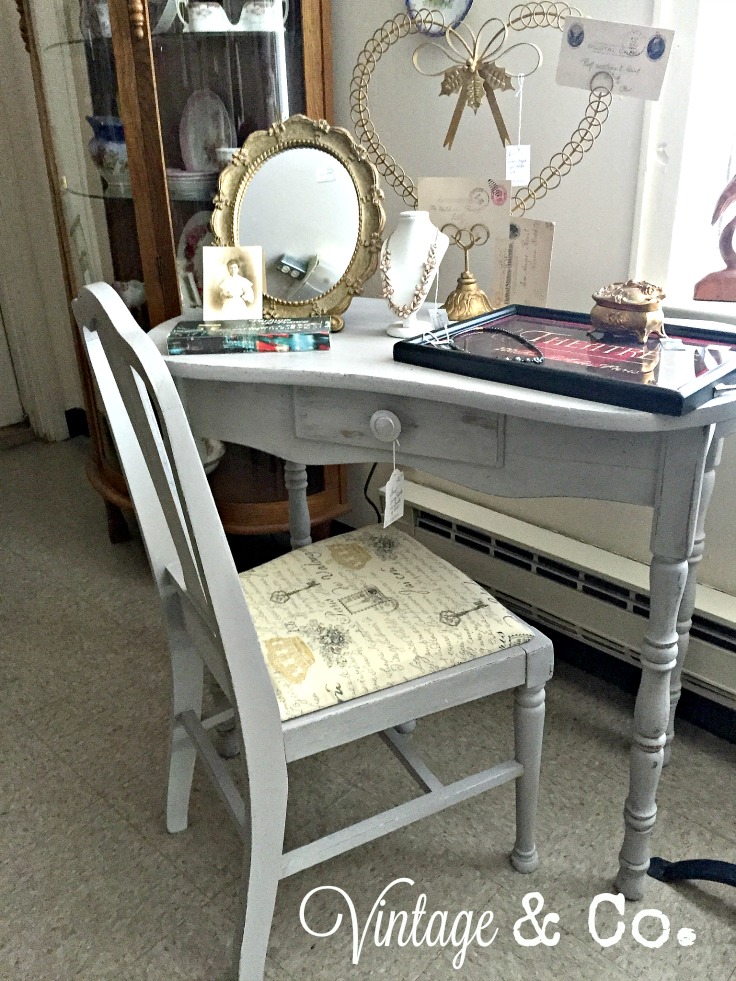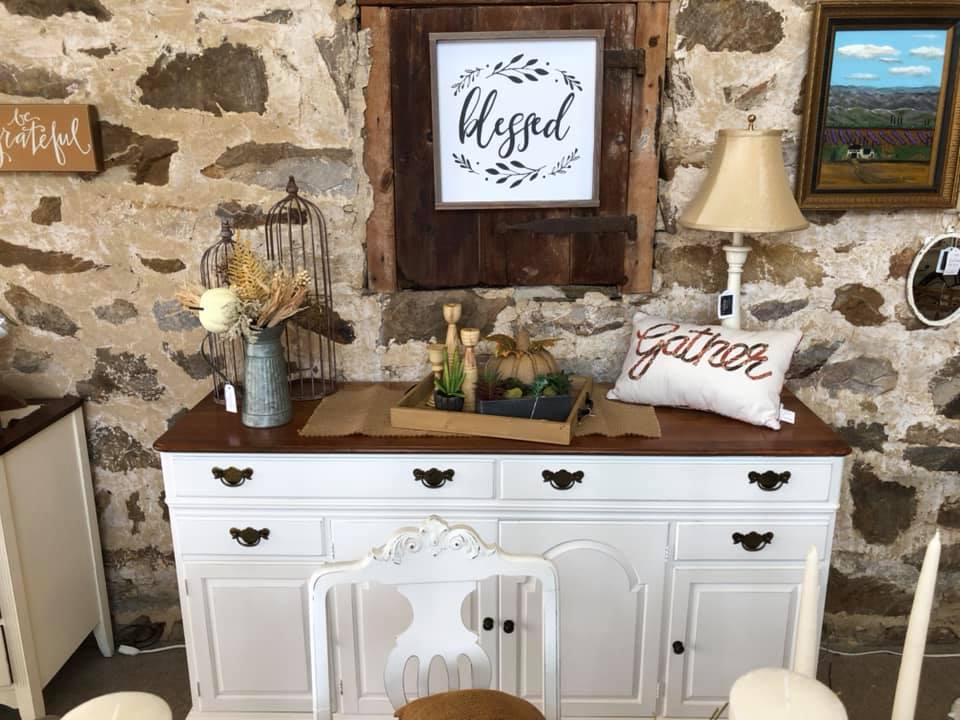 SOLD
A wonderful Pennsylvania House buffet is such a joy to have in the shop as it has so much storage and surface area for decorating! We stripped the top and stained it in a lighter shade, then painted it with Country Chic Paint in Crinoline. Use it in the dining area or as a media console, either way it will look fabulous in your space!