Hello! I hope you all had a great Fourth of July!
We have added some wonderful and fun pieces to the shop as well as working behind the scenes on a couple of new ones!
(A few favorites have SOLD so be sure to scroll down to see the sold items.)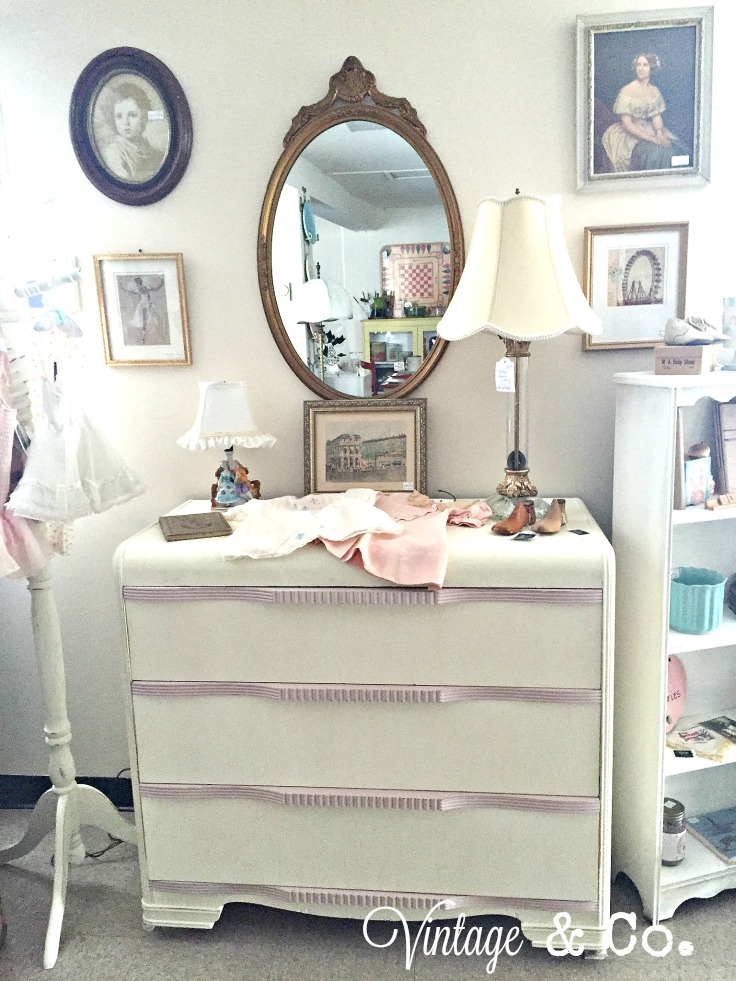 And speaking of sold, we were excited to share this sweet cream and pink dresser…
and it went the door on the first day!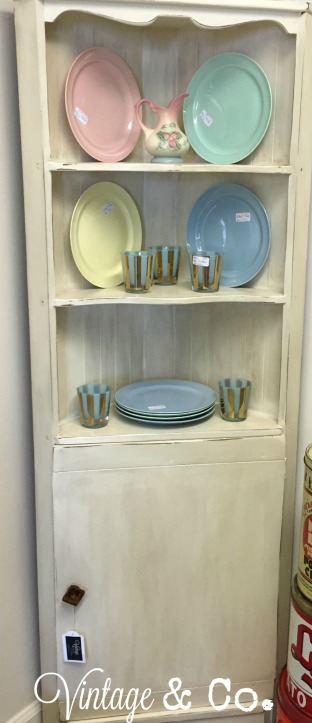 We also added this petite corner cupboard …
perfect for small space living!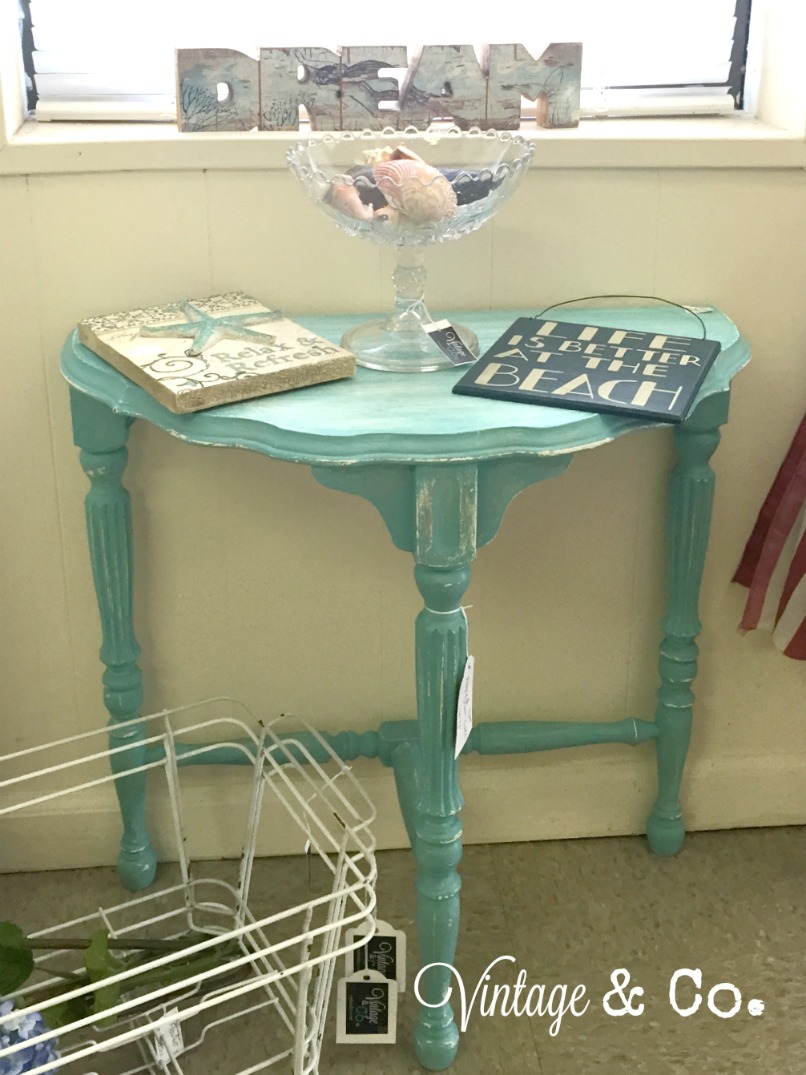 And this aqua side table will have you day dreaming about being at the beach!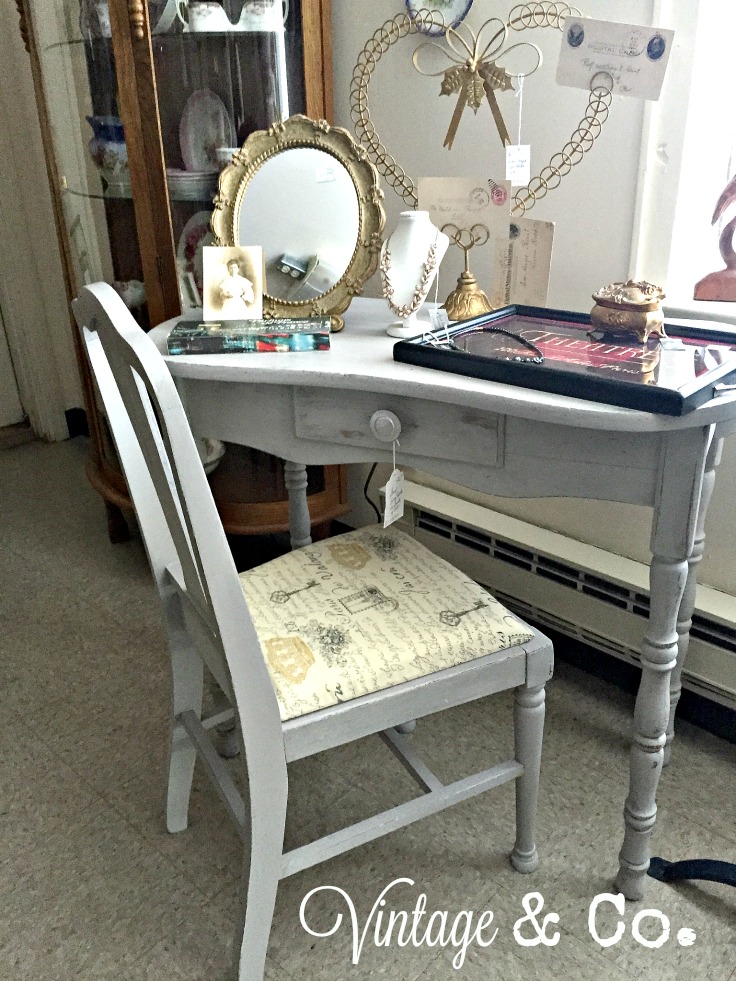 This cute vintage desk or vanity has such charm and the coordinating chair is
covered in an all new vintage style French script fabric.
Love!
Also due to arrive soon: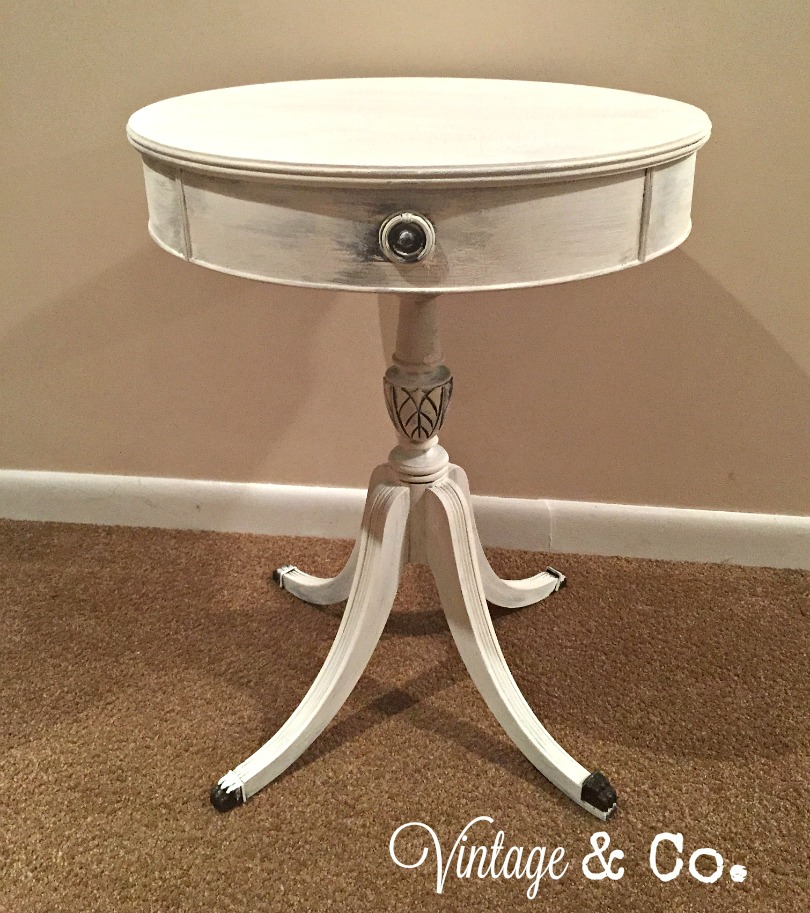 A vintage drum style table chalk painted in white. . .
with a natural wax to be used in the final phase.
 I'm working on the finer details… do you like more distressed or less?
I think it depends on the piece… and it is while I'm painting I get a good
sense of how I want it to look.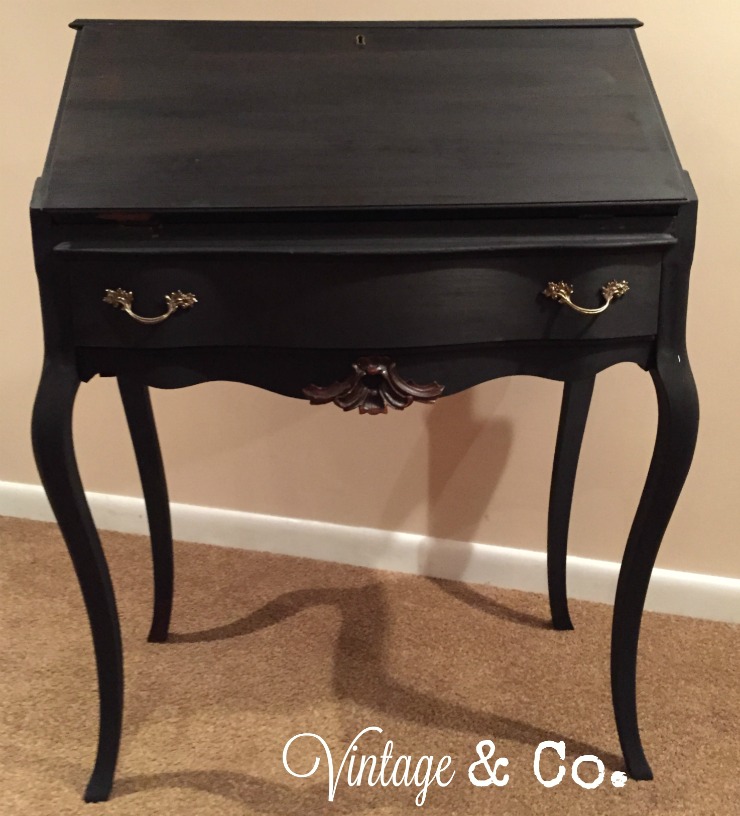 You may also like this antique black chalk painted secretary desk with a touch of gold.
Stunning! My hubby is still working on this one. Can't wait to see it all finished with
a coat of dark wax.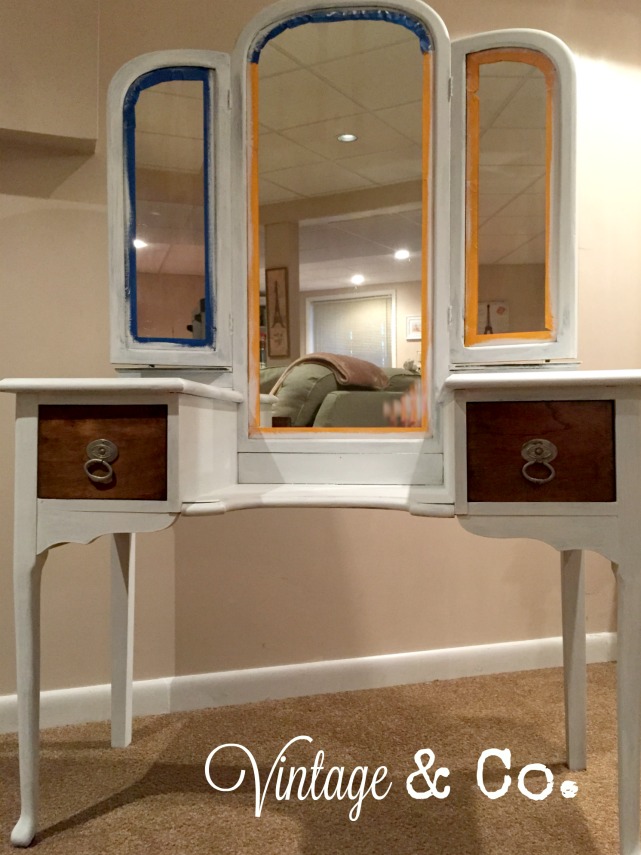 I'm tackling another vanity as the one in the shop sold over the weekend.
I am going to use a light color on the drawers.
Stay tuned!
These last three pieces should arrive in the shop by Wednesday.
We open at 11!
I'll post the new transformed pieces with dimensions and prices when they are done!