As the dog days of summer wind down and we head toward Fall, we invite you
to check out our latest arrivals: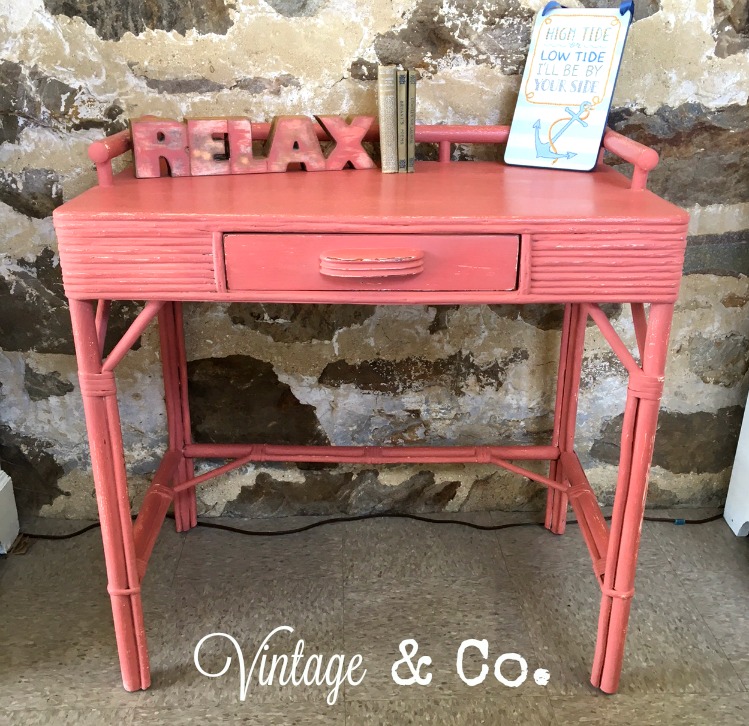 The color just pops right off of the web page, doesn't it?
This vintage bamboo desk is the perfect piece you
need to brighten things up. Perfect for smaller
spaces, but yet, not too small you can't do anything with it.
(30″ w x 18″ d x 29″ h)
You may even use it as a vanity and place
your own mirror on the wall above it!
Just $99.00!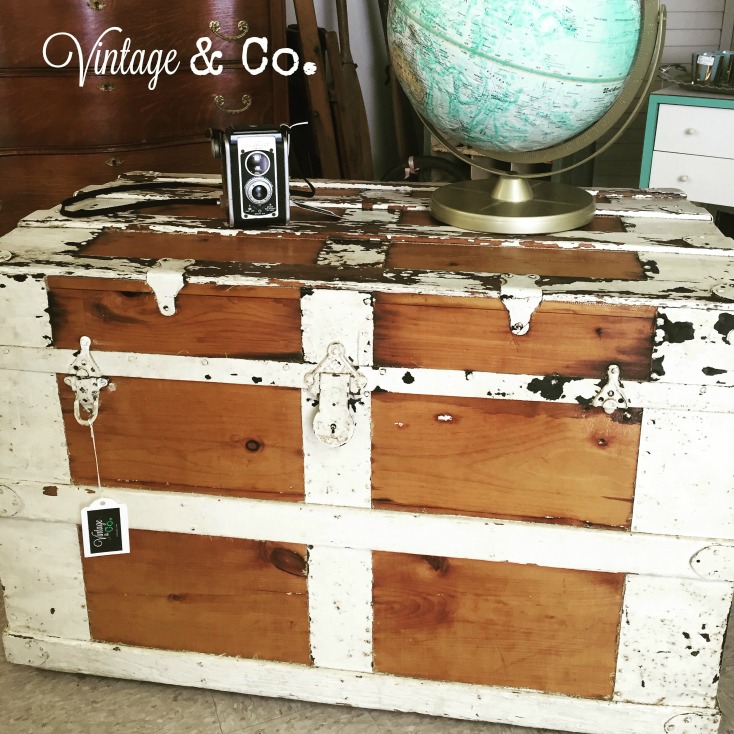 And this vintage steamer trunk has stories it could tell
from traveling the high seas. Or, just from being used as a coffee table!
It measures approx. 33″ w x 20″ d x 22″ h.
Lots of storage space, too.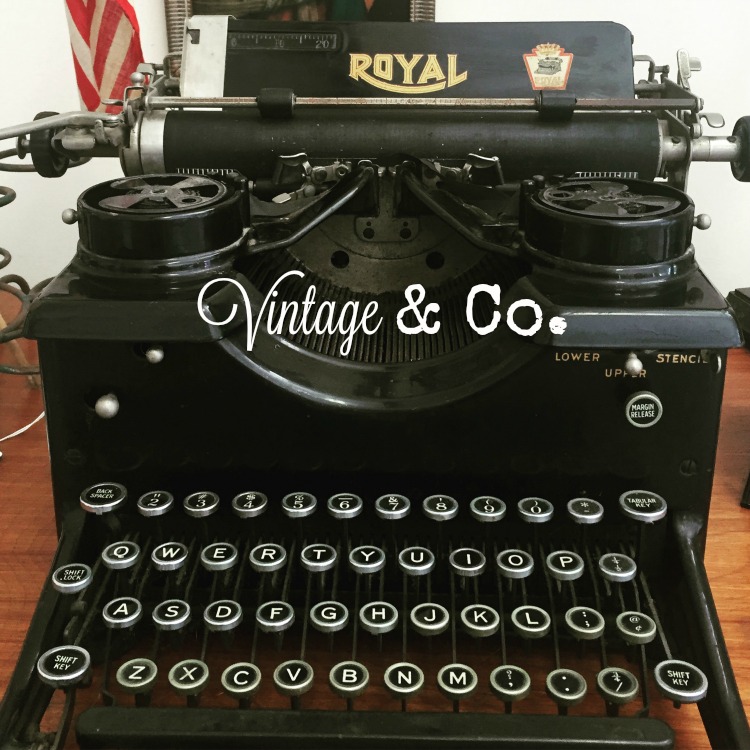 (The typewriter has SOLD, thank you!)
I just know this antique, 1930's Royal typewriter gets an A+ for
its Industrial style. Super cool and "intellectual" too!
Stop in and check out our vintage pieces…
we're open Wednesday through Sunday!