This past week we added a couple of smaller
pieces… and they really make the grade!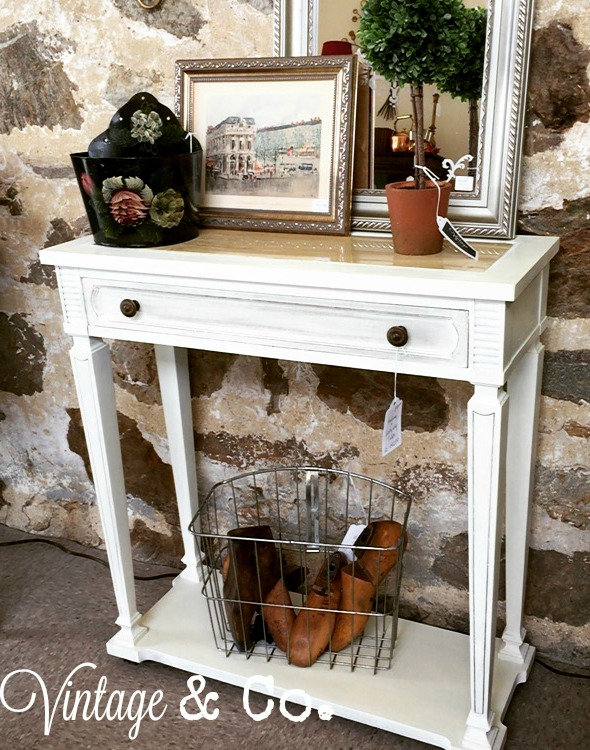 (This entryway table has SOLD, thank you!)
I totally love this entryway or hallway table.
A++++  …. it gets a superb grade with the wonderful
drawer for stashing keys and other necessities!
And I'd give it extra credit for the lower shelf, too.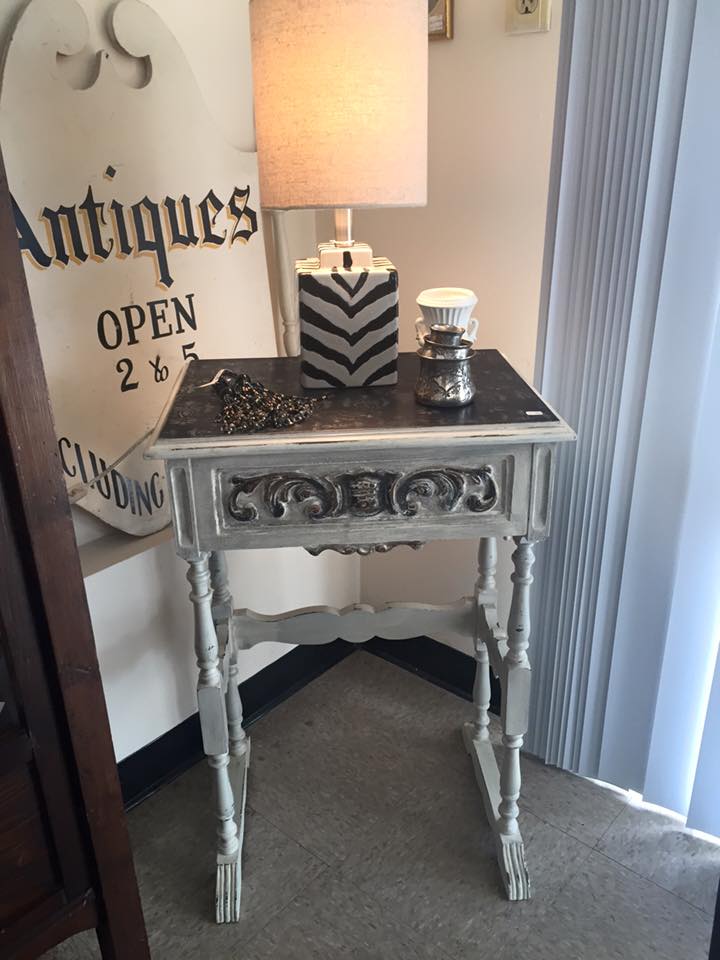 (This stand has SOLD, thank you!)
And speaking of extra … this antique phone stand
or lamp table was given the works.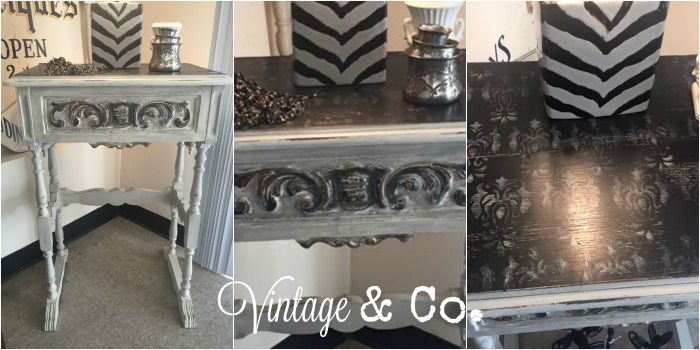 (SOLD)
It started out with a very dark brown/mahogany stain.
Now it has a new life with chalk paint, enhanced raised detail,
a little distressing, the top was stenciled…
then a dark wax to show texture and contrast.
We love its new look!
We'll be back later in the week with some
other new pieces… a dresser, a large farm table,
 and a couple of side tables.
*********NEW HOURS FOR FALL/WINTER******
Enjoy the labor day holiday,
our hours will be changing due to
school starting up again.
They are:
Wednesday: 11 – 4
Thursday: 11 – 4
Friday: 11 – 4
Saturday: 10 – 5
Sunday 1 – 5