Hello Friends!

It's time for another round of "Let's Talk Vintage!"
What treasures did you unearth this past week?
What projects did you work on or finish?

This week SPRING is finally showing up and I'm
sharing a couple of "new" items we brought
to the shop. Oh yes, and remember last week's LTV?
I showed you some projects that were half-way done?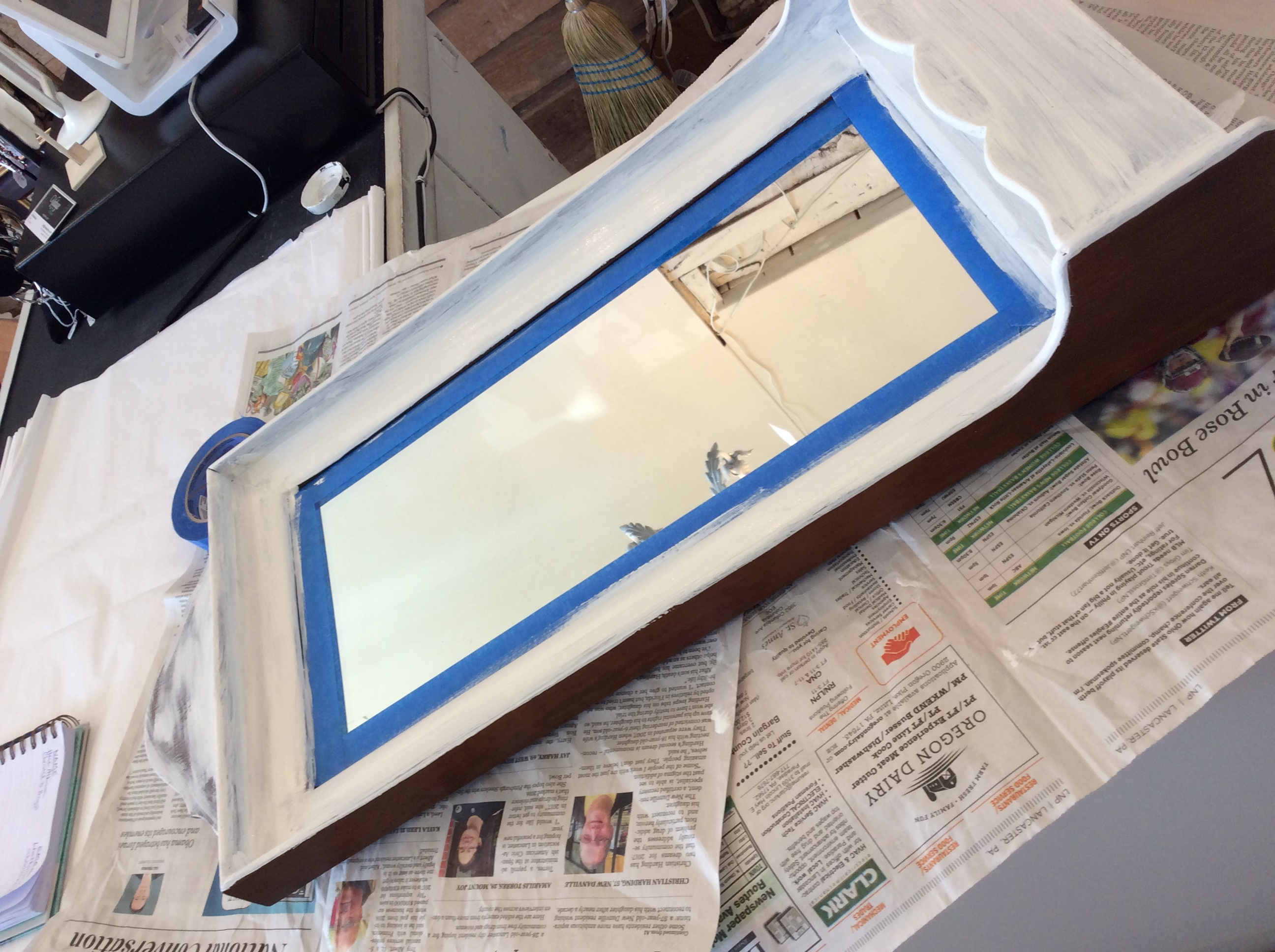 The mirror is still in limbo. I don't know why I do this sometimes.
Does anyone else start a project and then take forever to finish?
This will be on my list this week to COMPLETE!

(This piece has SOLD!)
The dresser DID make into the shop and WOW, I was really pleased with the results.

GORGEOUS lines

and the drawer pulls were amazing.
This was a case where the piece itself was already beautiful and
we just chose the right paint style for it to shine through!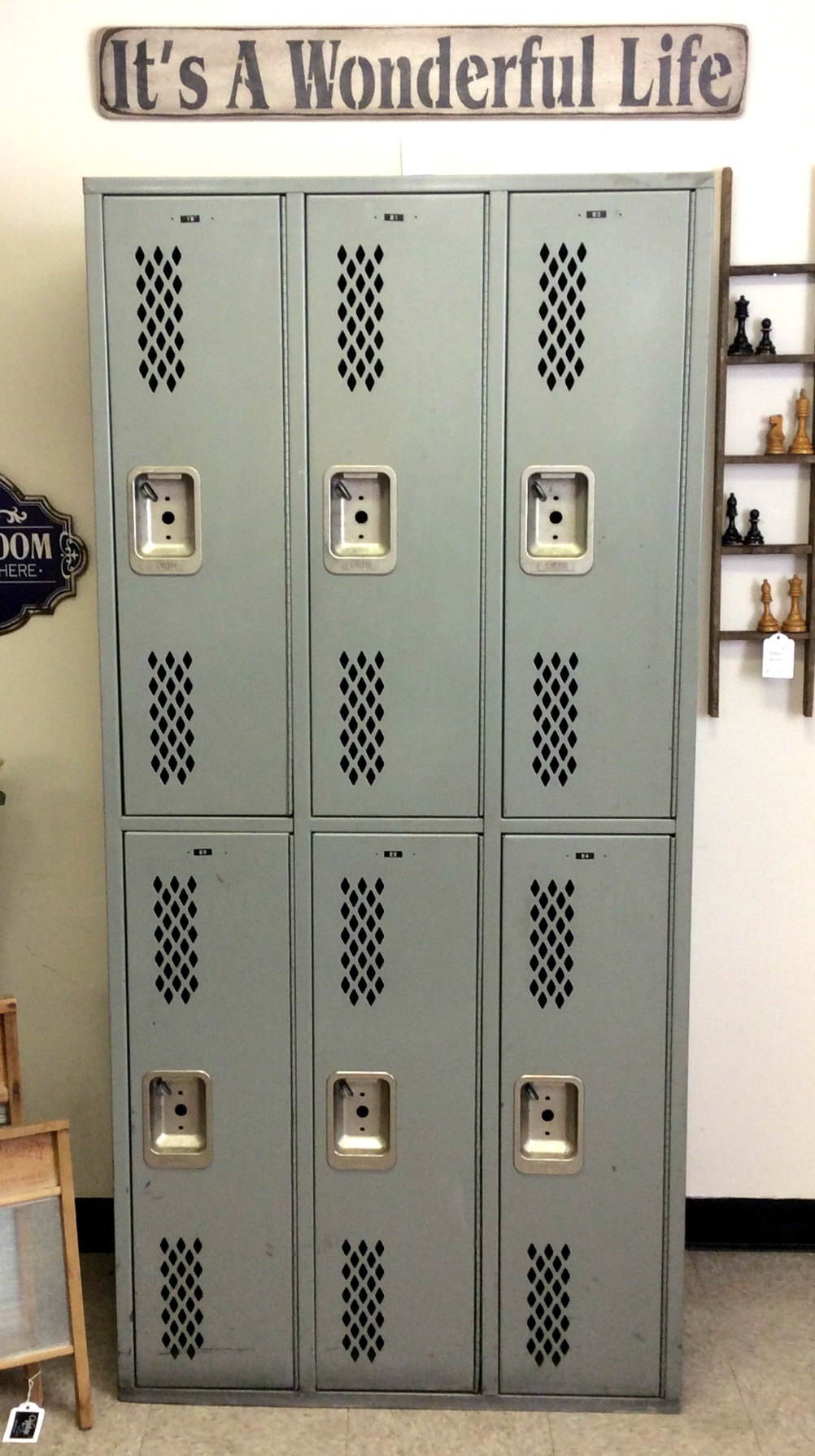 And then, we took a completely different turn and
brought this set of 6 industrial lockers to the shop!

These have so much potential for use ….
and the first idea is for a mud room.

So maybe this is why I started  setting up a
"LAUNDRY" vignette right next to it!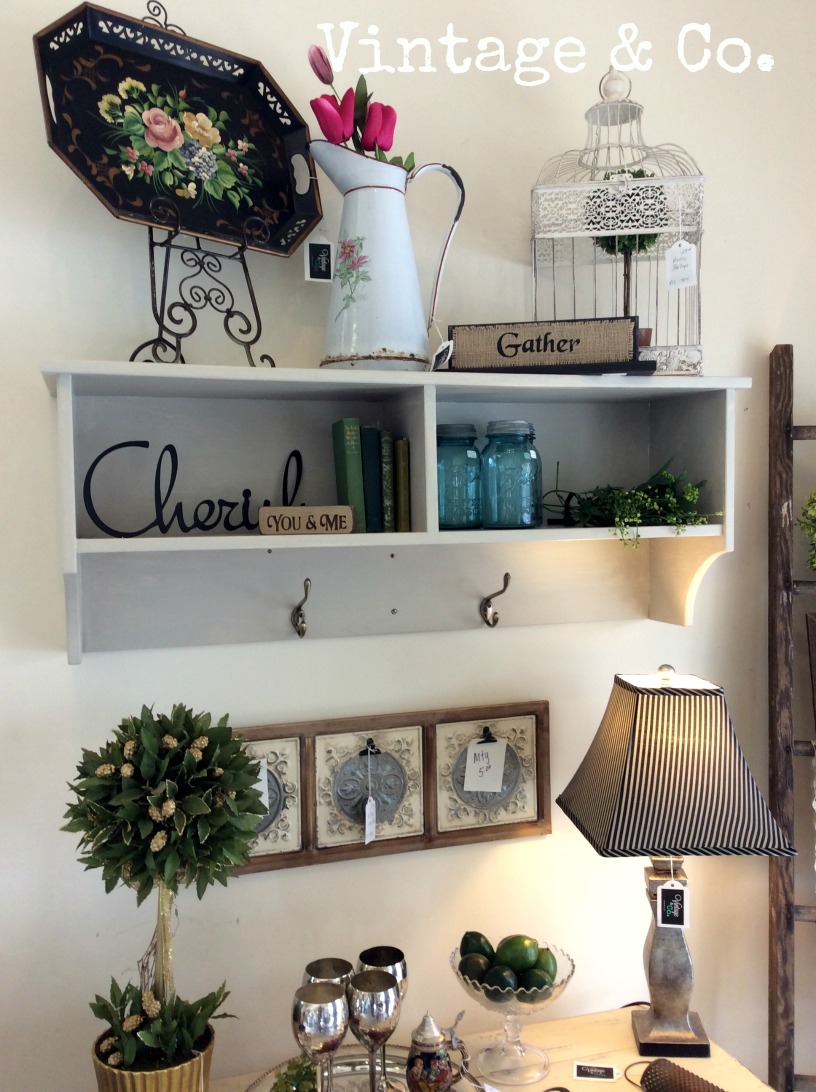 And then we brought this wall shelf in… which I immediately
went to work on setting up a display for it.

 The next day it sold!
Now that is problem I like to have.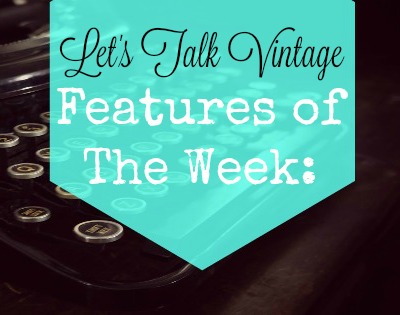 Let's get to the fun part! 
Features of theweek: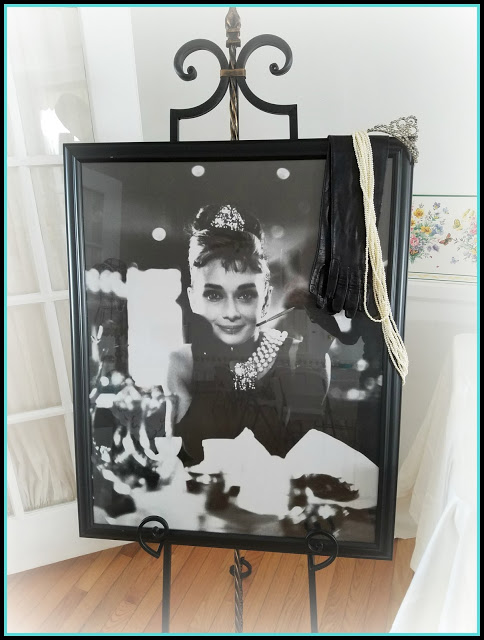 First up…. Rita at Panopoly with a Breakfast at Tiffany's
themed Bridal Shower.  So many details, so well done!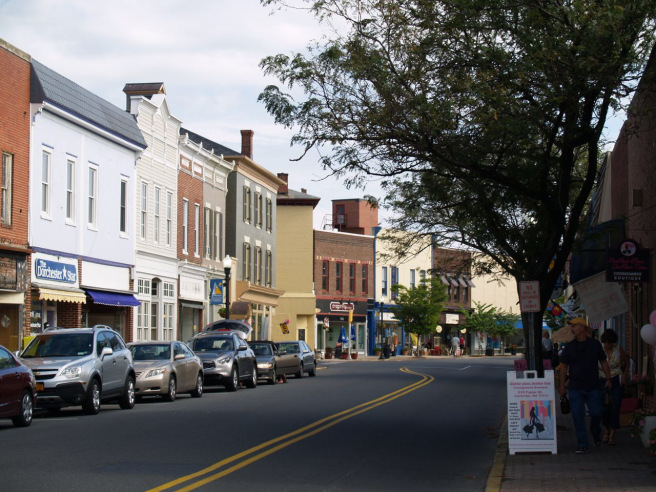 "Spring Break" to Cambridge, MD. She captured some
lovely sights and took in a few antique shops!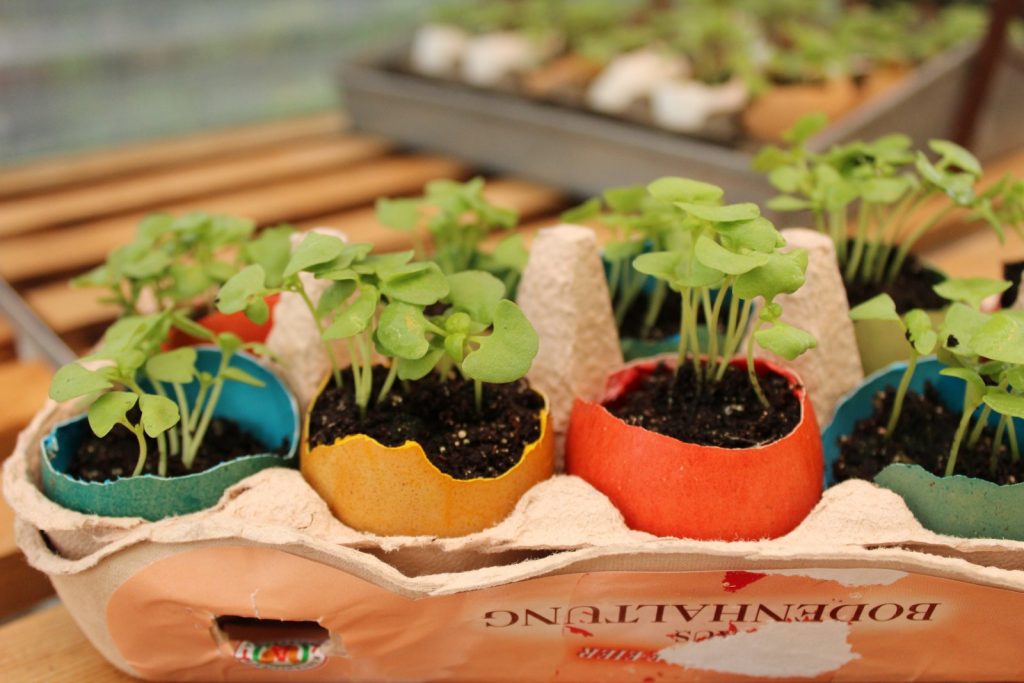 "Basil in Eggs" creations which can also double as
place settings. I just loved the colors and I love
fresh basil, too!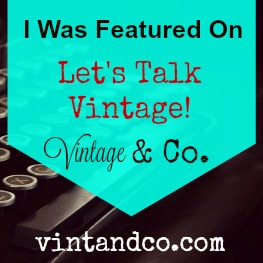 Thank you to all who linked up this week… if you would like to add this
"LTV Feature" graphic to your blog or blog side bar, feel free! You earned it!
Plus, it helps me spread the word about the LTV link party.
It's a win/win!

Now it's your turn:
Let's Talk Vintage!