Hello and welcome to Let's Talk Vintage!
This morning I'm helping my Dear Hubby get to and from a medical
procedure (nothing life threatening, he's ok) but this will be brief!
Last week we added a refinished table to the shop. 
Originally from the 1960's or 1970's and very outdated.
I think it turned out great.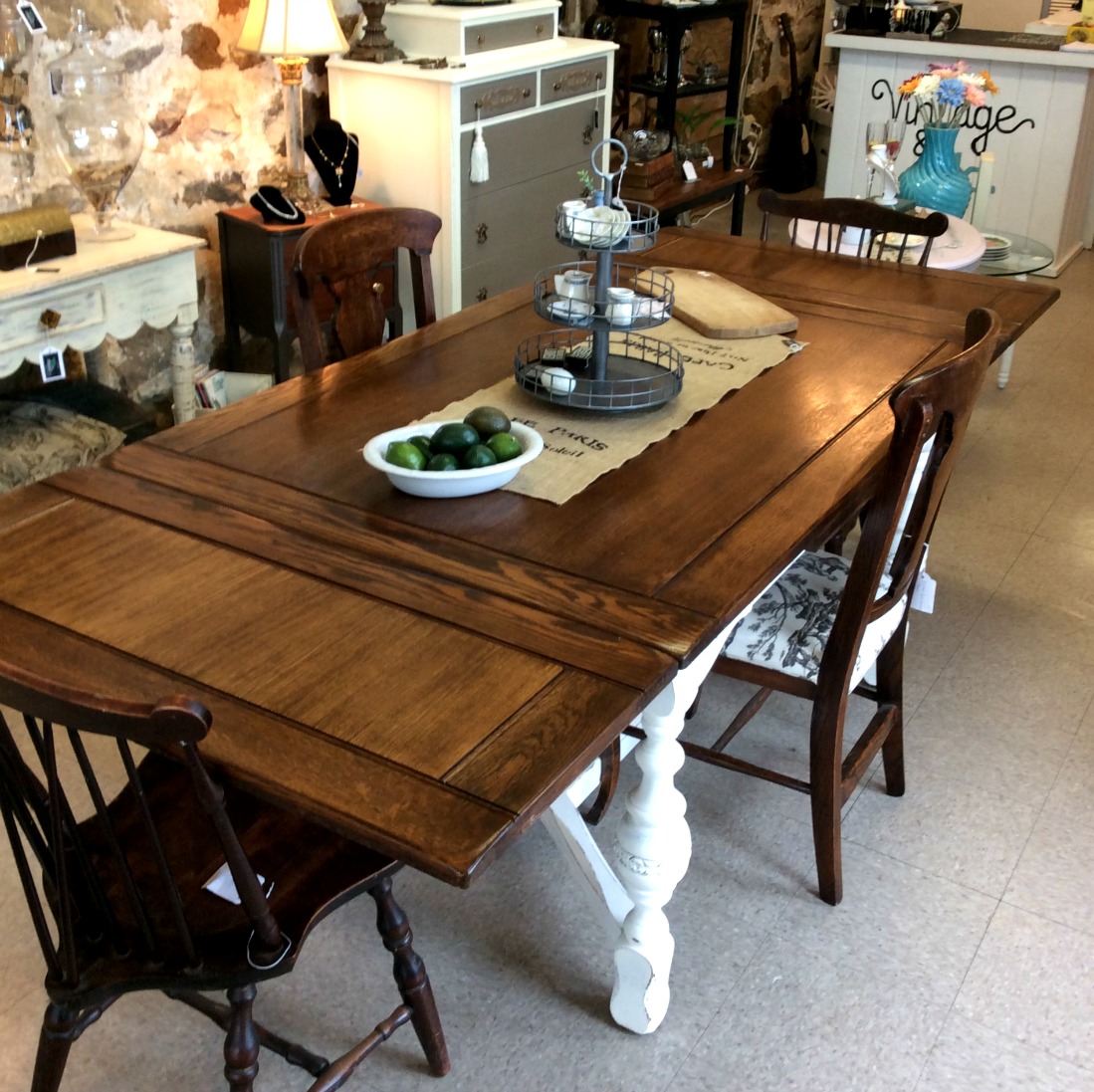 I have to brag about my hubs because he did a really great job 
with it, stripping the top and re-staining and varnishing.
Plus, chalk painting and distressing the lower portion.
Which = A LOT OF WORK!

And here are some of our new "smalls" that have arrived!
Some are made in the USA by local vendors and some are new.
I like to blend the new and the old because both appeal to
different customers.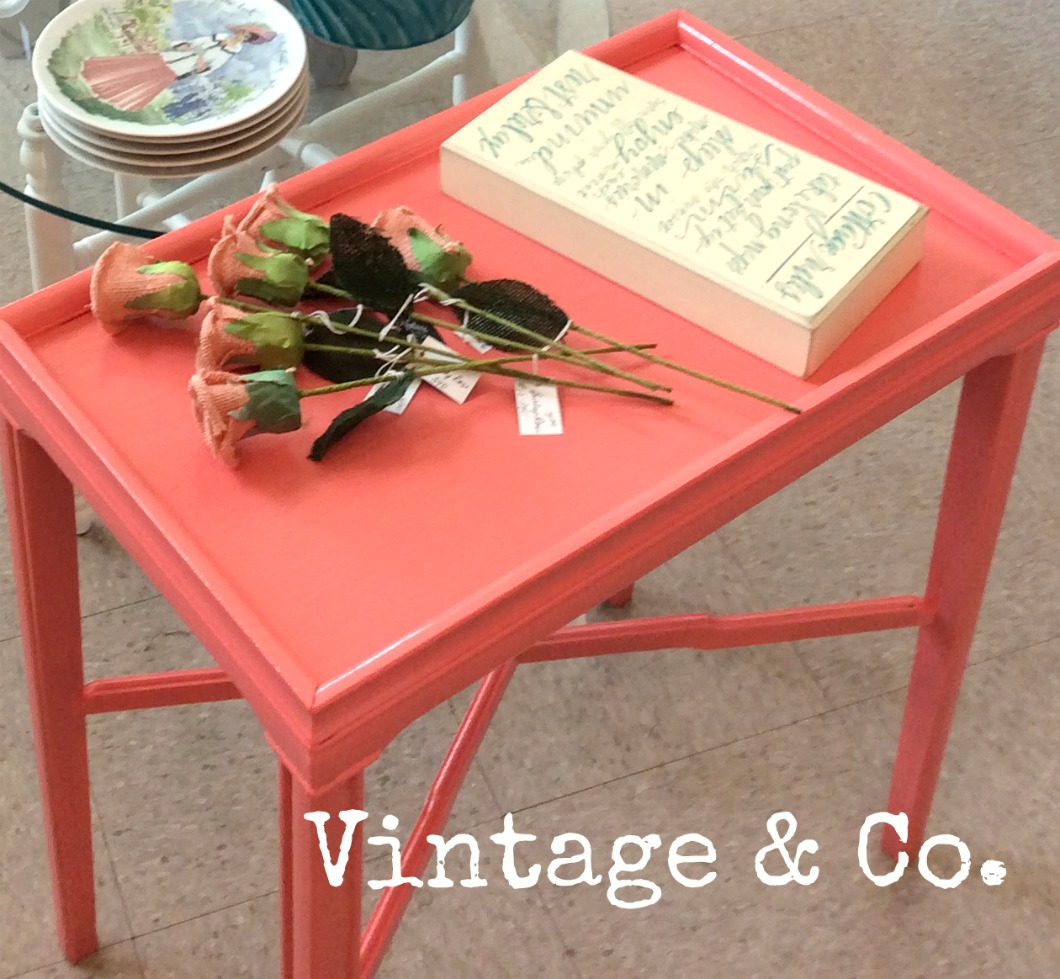 And the last piece I'm sharing with you today is this little side
table. It received a high gloss coral color, which I just love.
What have you been up to this week?

Go ahead, it's your turn! Let's talk vintage!