Hello my vintage lovin' friends!
We have a new arrival … or should I say arrivals.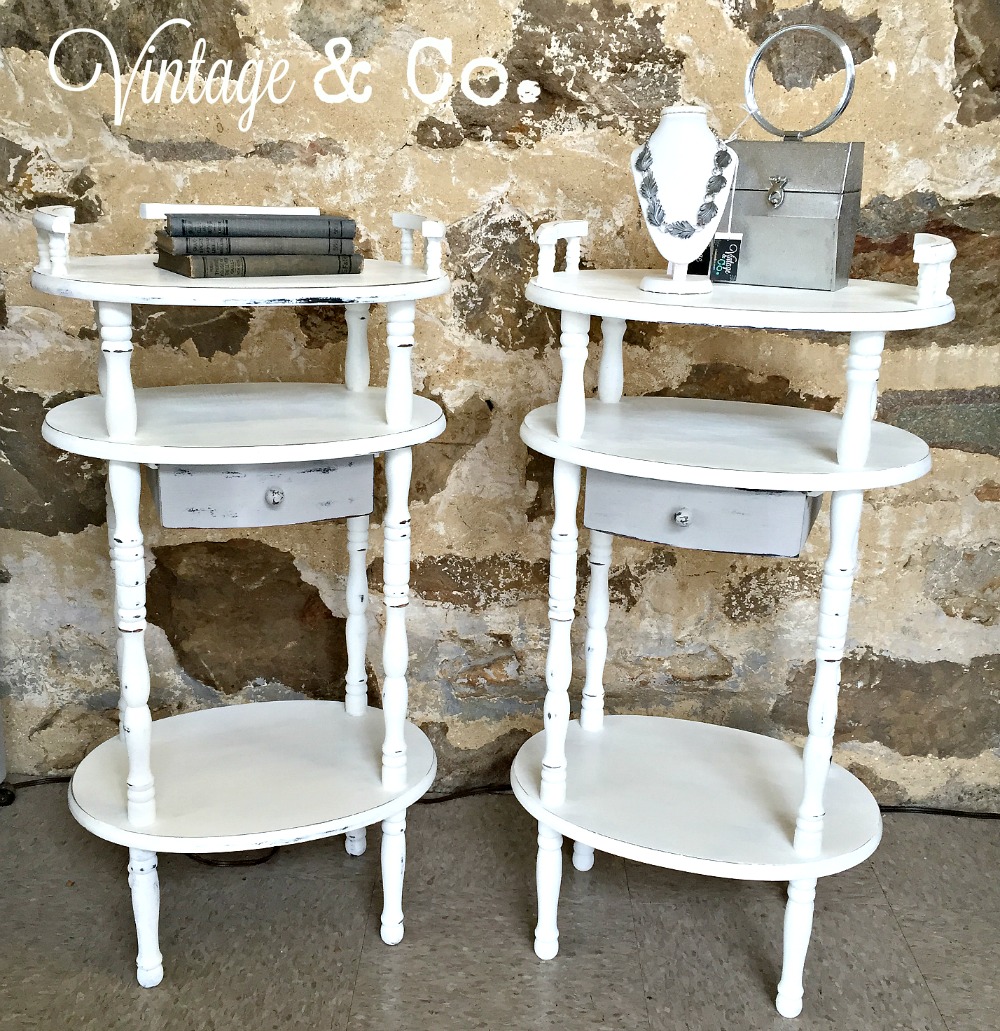 This pair of sweet nightstands are perfect for a nursery, a guest room, or perhaps the master bedroom.
They would also great alongside a sofa or love seat. Each were
given a coat of white chalk paint and then  the drawers were highlighted with Parisian gray.
Together they make a great duo and will add charm to your space!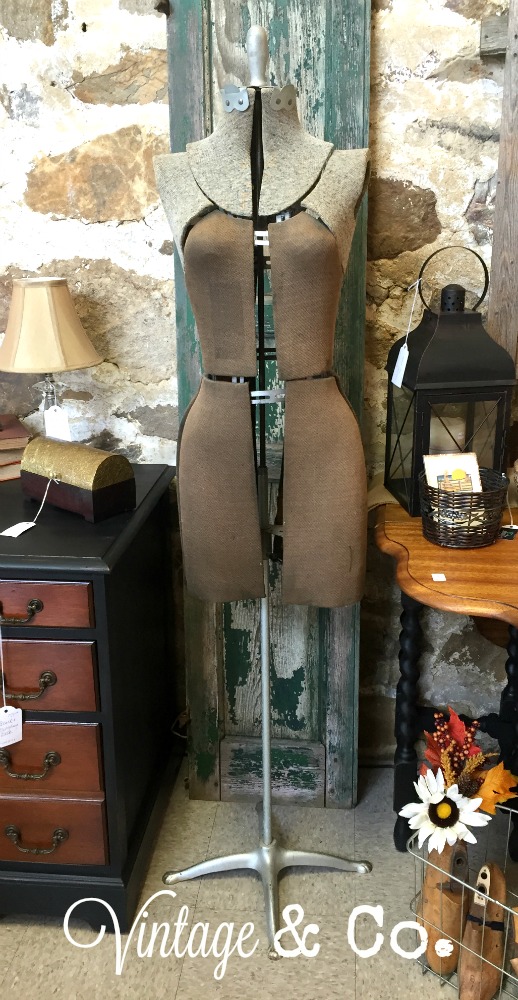 Also new to the shop this week is my new shop helper, Carmella.
She is going to help me display vintage clothing!
Come in and check out what we have for possible costume use in October.
Carmella is also looking for a good home!
~~~~~~~~
Stay tuned… we have a pie crust style table coming and 
a Singer sewing machine base turned side table as well.
I think you're going to love 'em!