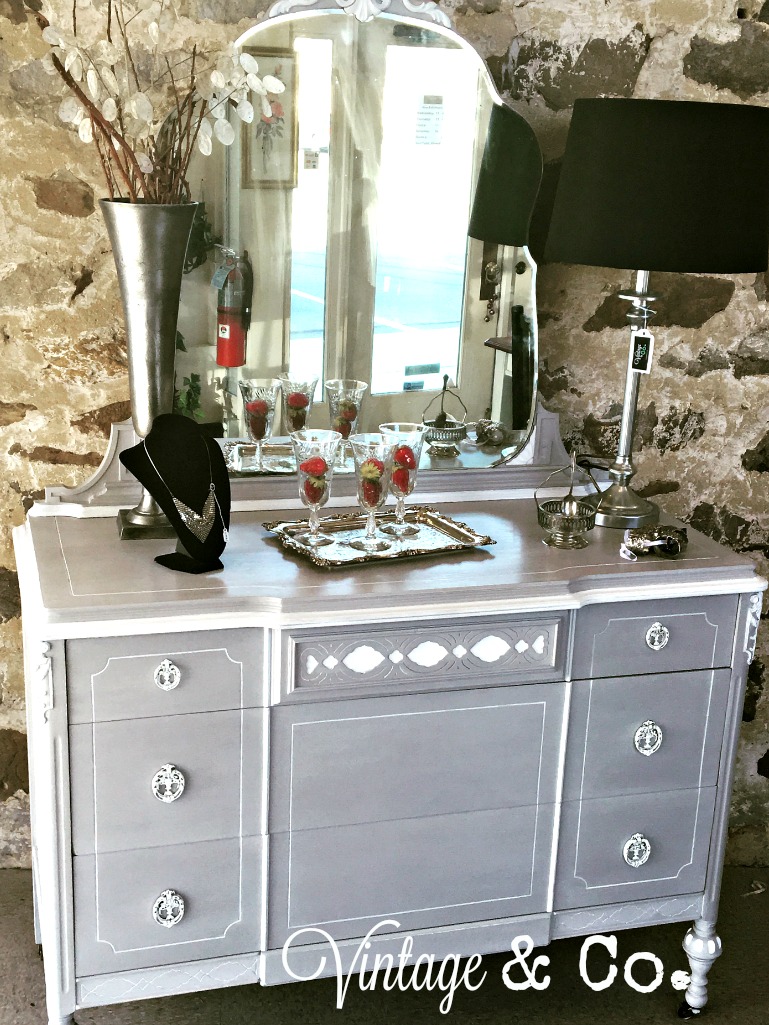 This is one of those pieces that you just can't help but want to keep its so pretty!
I was seriously having some doubts about selling it.
But I realize this is what we do, sell repurpose furniture!
So here she is, all in her grandeur!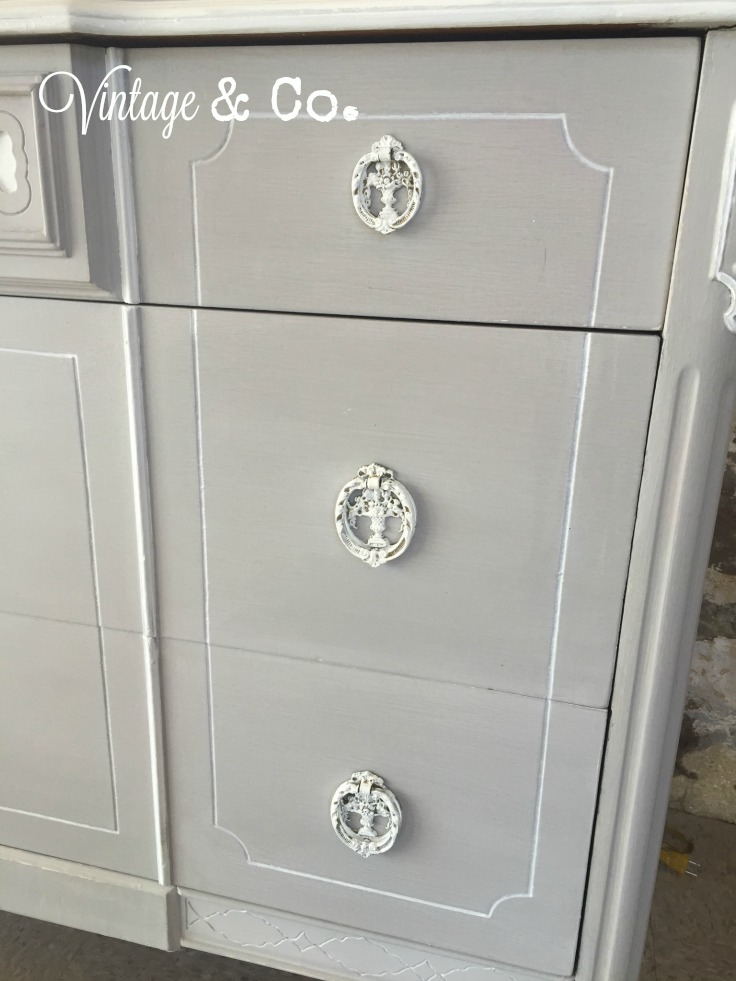 First we started out with a relaxing and elegant gray color,
then accented areas in white, then finely sanded, and then waxed.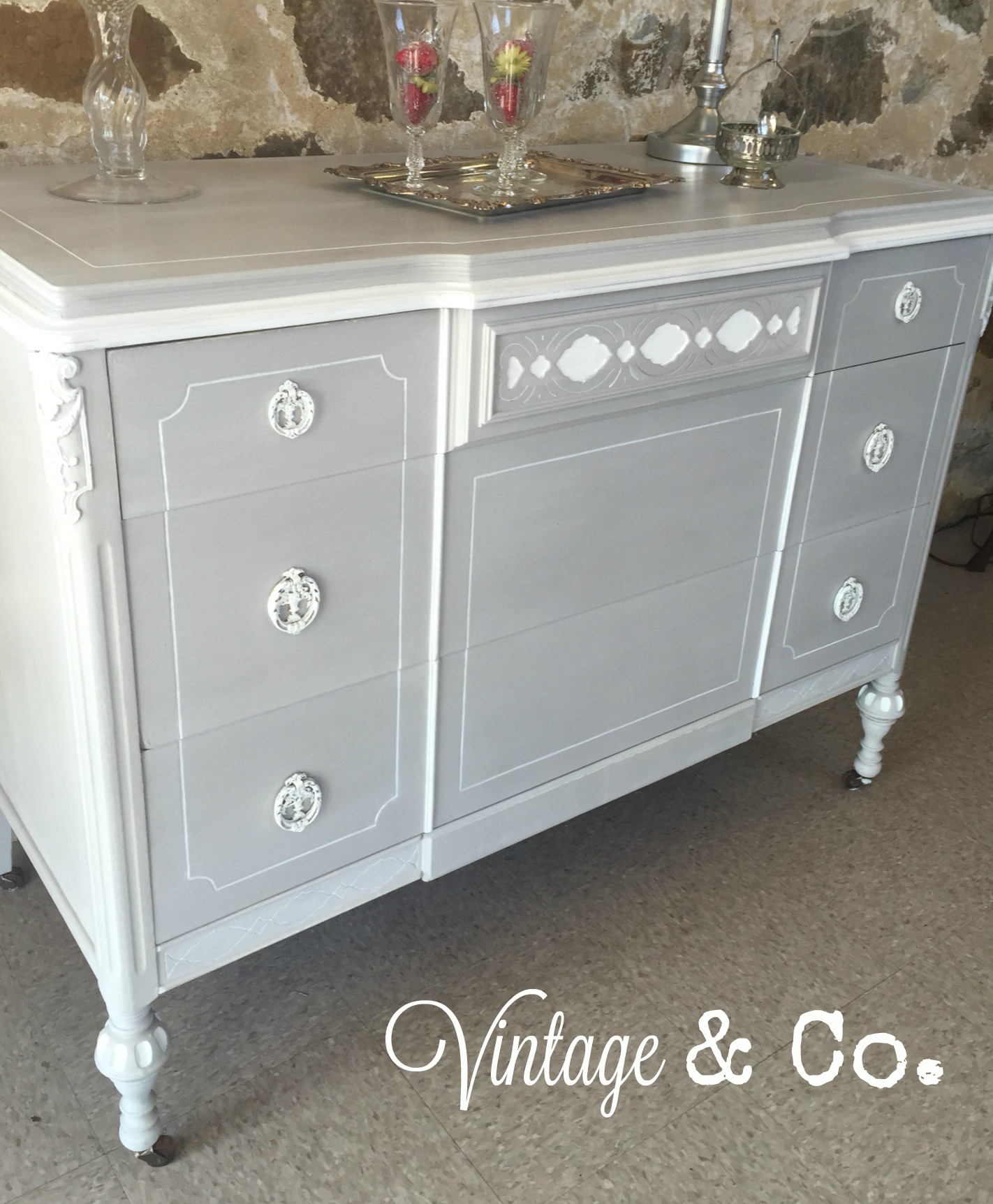 The mirror is removable, too, so there are other options for its use….
Dresser, buffet, or changing table.
We're asking $295.00
______________
Thanks so much for checking out our blog
to see what we're up to. Always something new
whether it is furniture or home goods!
Stop in we're open:
Wednesday – Friday 11 – 4
Saturday 10 – 5
Sunday 1 – 5