Welcome to Let's Talk Vintage! If you love vintage stuff, from collections you may have,
to projects you are working on, or exciting old stuff you found, you are all welcome here!
If you have a blog, be sure to link up, and if not, just sit back and enjoy all that this link party brings.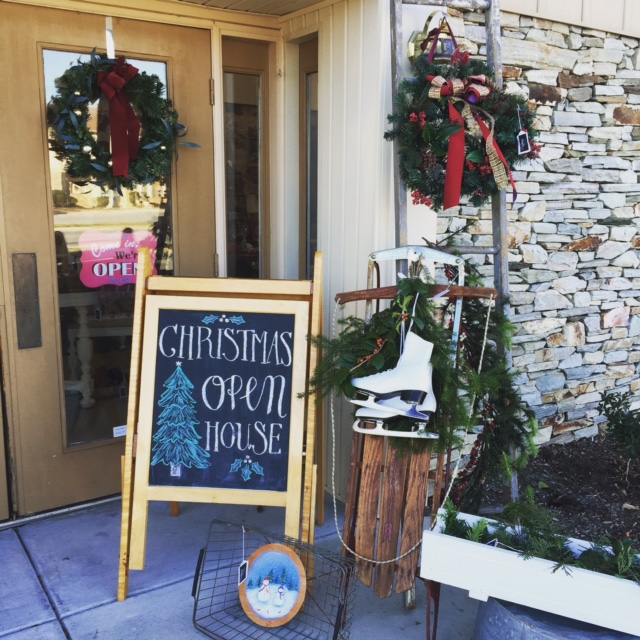 Today I'm sharing pictures from our Christmas Open House.
It was festive! It was FUN!  I have a couple of gals helping me on the days
that my daughter has ballet and one of them is named Rachel.
She is doing all of my chalkboard art.  So talented!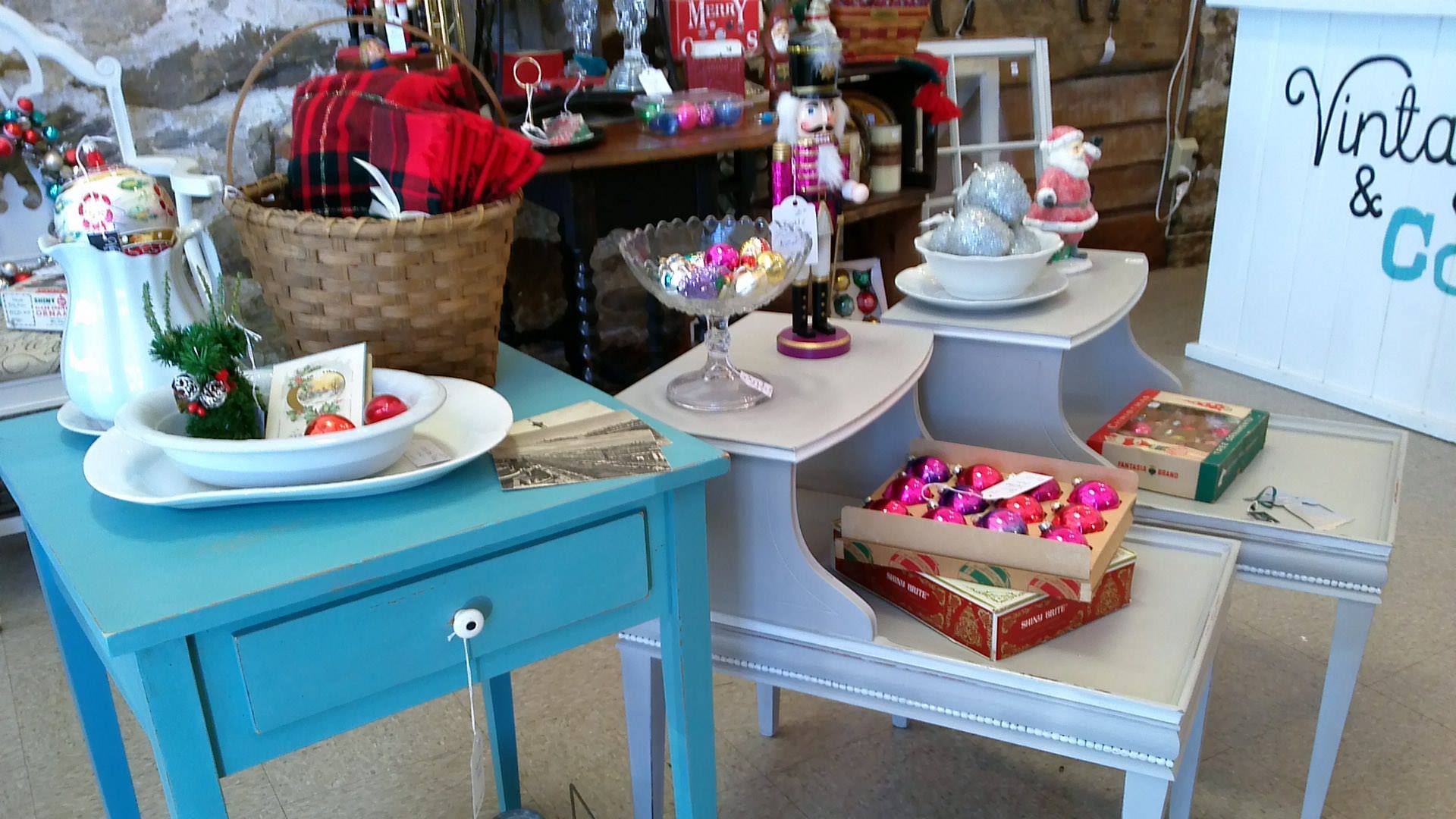 I am usually against setting up Christmas or listening to Christmas music early,
 but this year I didn't mind! I had bought a big tray of those
bakery style Christmas cookies… set up a pretty table using
silver plated trays. It looked great but I was too busy to take a photo!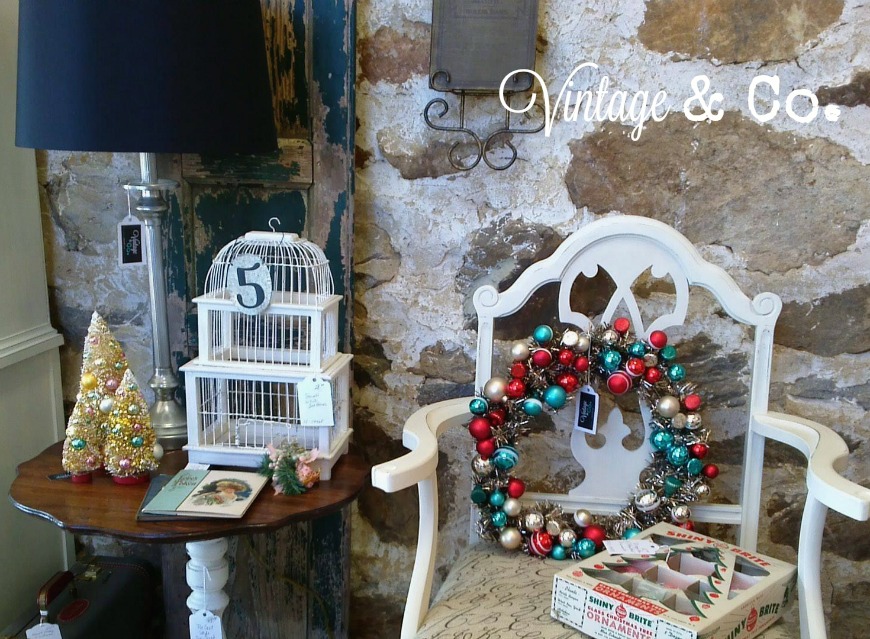 Lots of our customers came in
and we had a great time … because who doesn't like Christmas?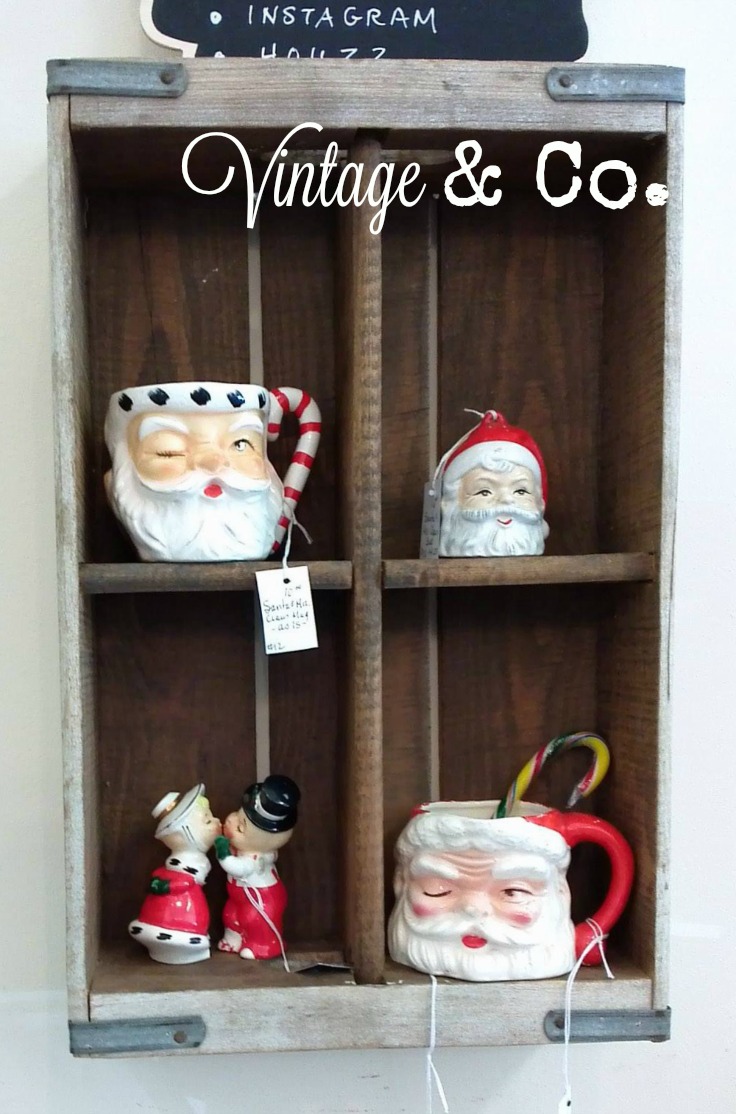 The nostalgia is a big part of why we love vintage Christmas things, right?
  Like…"Oh, my Mother had one of these" or "I remember those
from when I was a kid!"  Always. Fun.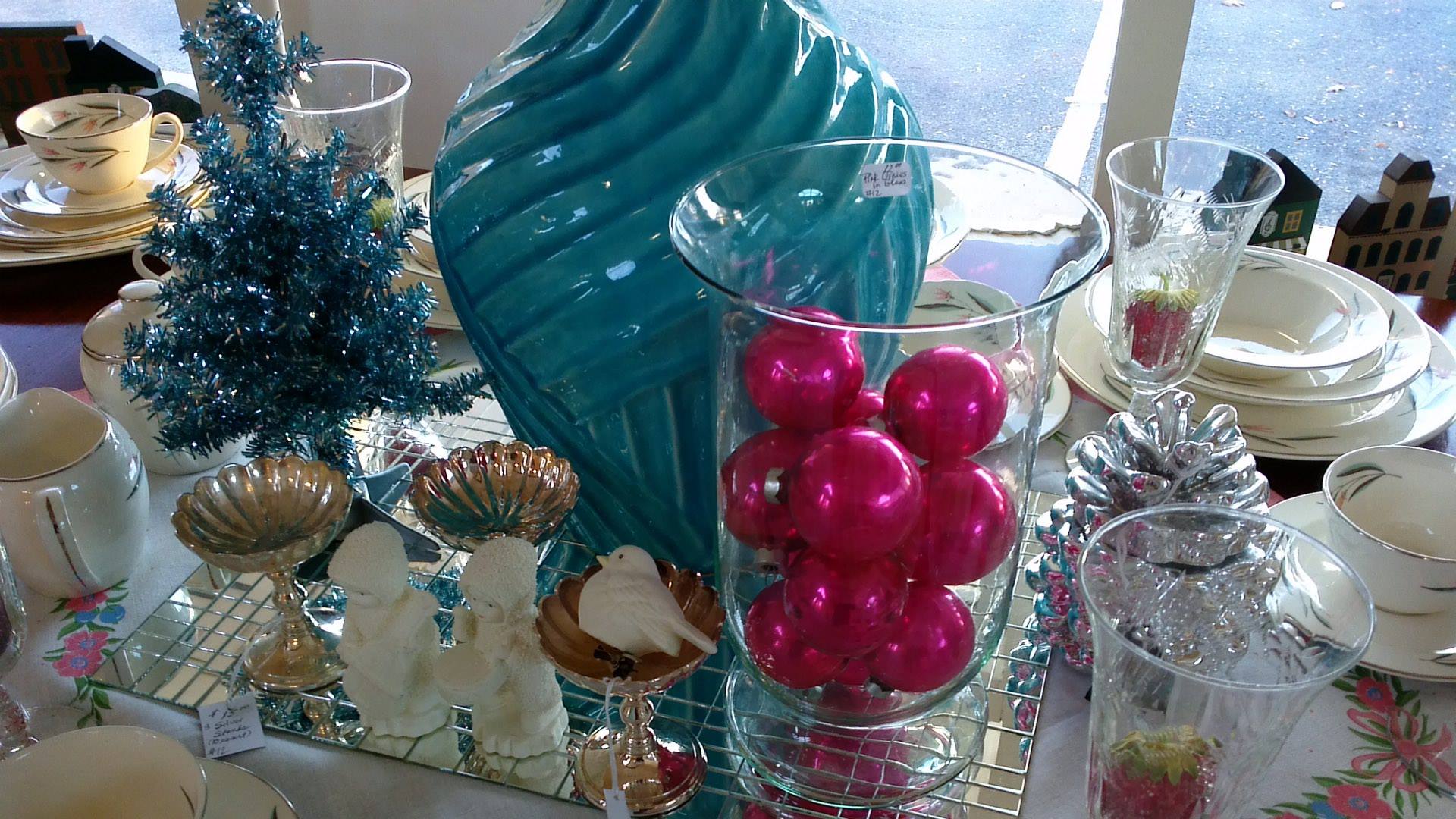 I purchased a set mid-century china so I set up a "Christmas party" dining table.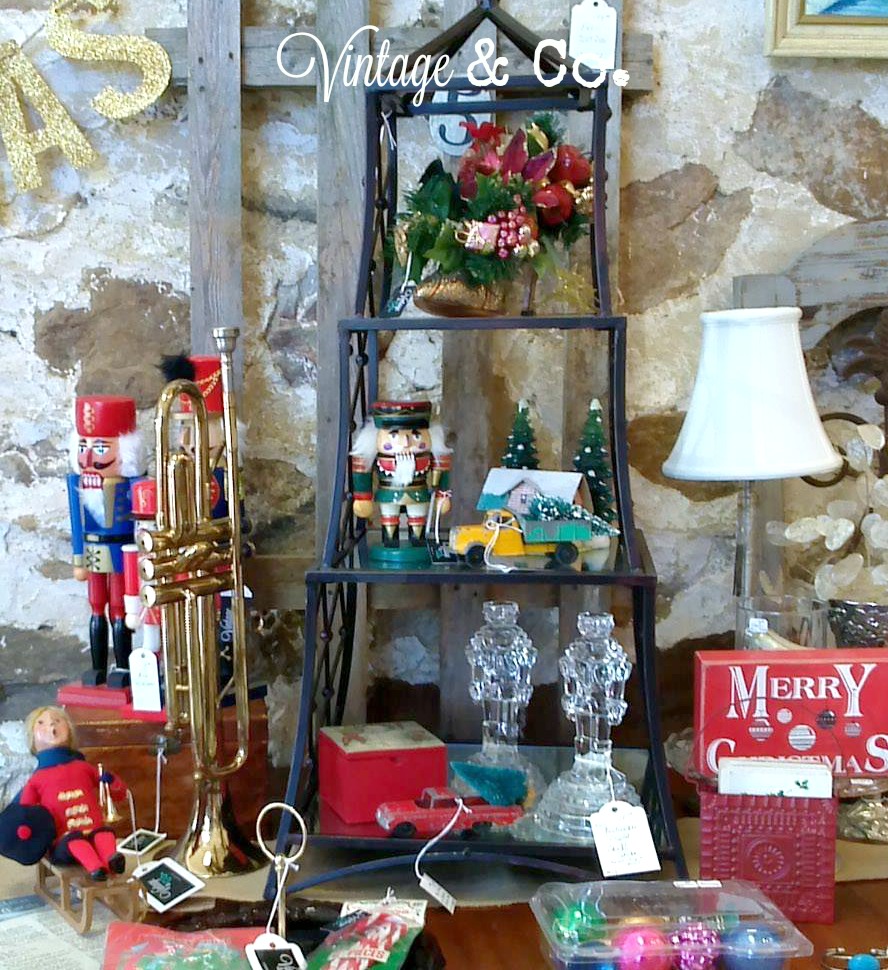 And if you are a fan of the Nutcracker, you'll love the candlestick holders
and the Nutcrackers that I have on display here.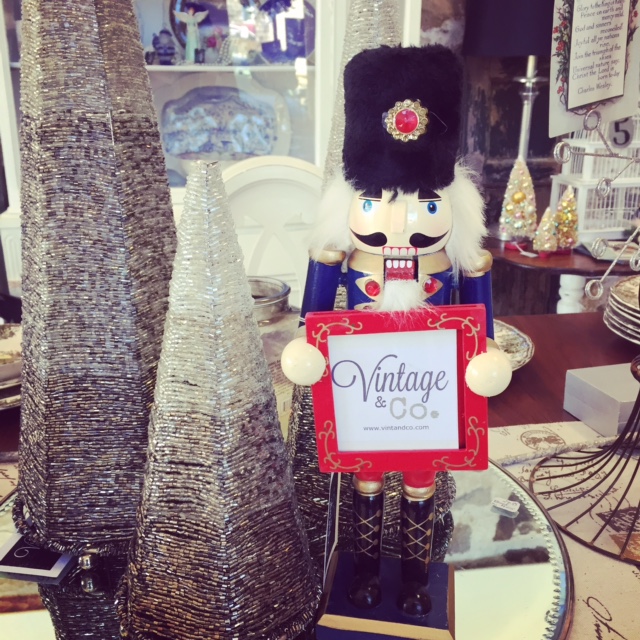 And well maybe this guy too. He's helping me with my brand!
Thanks so much for checking out our first Christmas Open House!
~~~~~~~~~~~~~~~~~~~~~~~~
Now, let's see who is featured this week: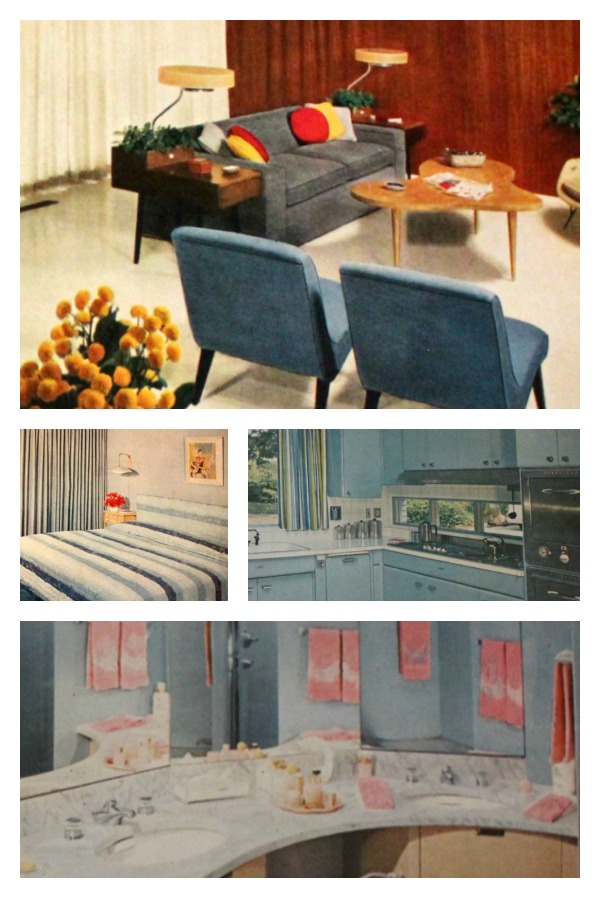 Sharon of Blue Willow House shared
some of her "Better Homes and Gardens"
decorating book.  Wow, the mid-century
photos are really swell!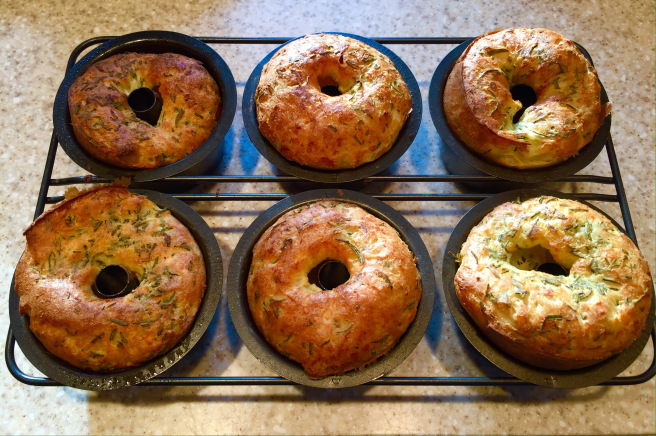 and Amy of A Day of Small Things,
shared some delicious looking "Afternoon Popovers."
Oh. My. Word.
YUM-eeeeeeee!
(It also doesn't help that I am working on this blog
during the breakfast hour! )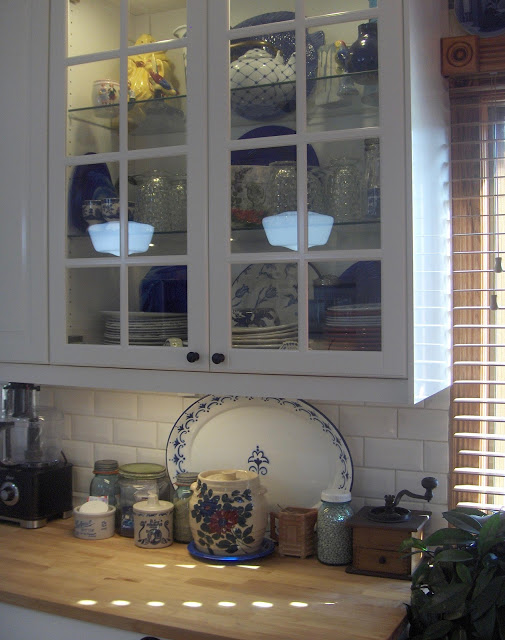 and Sandi Of Old New Green Redo
shared more of her Farmhouse kitchen
remodel. I love the lighted cabinets!
Great job!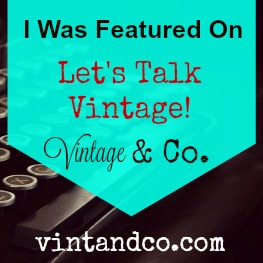 If you were featured, feel free to grab this new 
LTV "I Was Featured" graphic. 
Now it's your turn, Let's Talk Vintage!