Happy Valentine's Day Everyone!
Glad to be back for another round of "Let's Talk Vintage!"
Feel free to link up as many posts as you'd like.
We have a lot to talk about and so little time!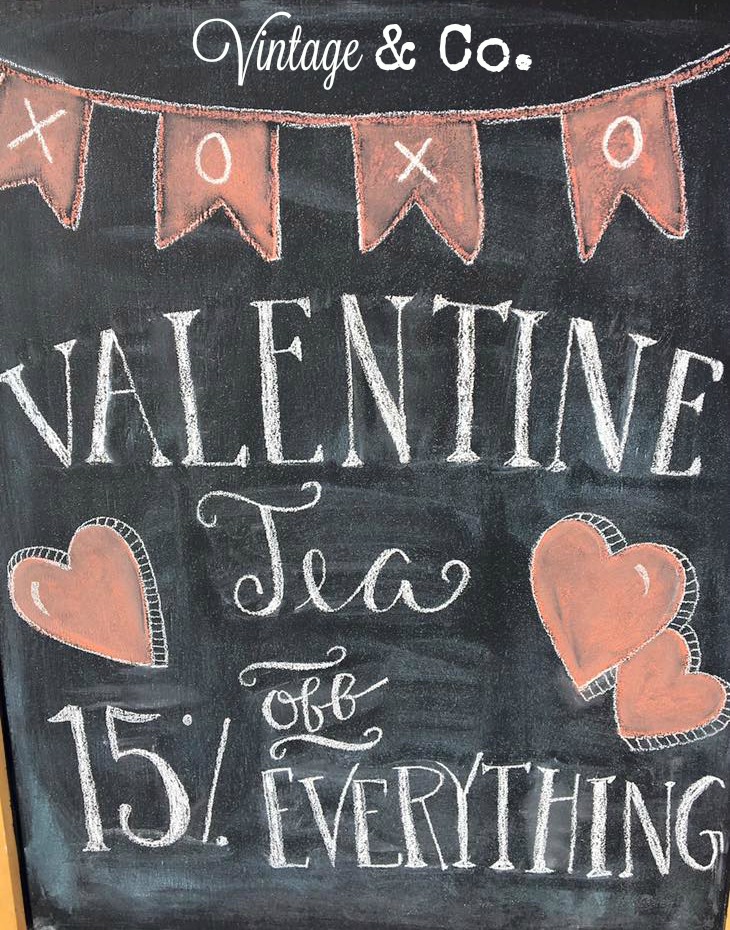 First, we had our 1st Valentine Tea and Sale at the store this past weekend!
The above photo is from our easel sign that we place outside.

It all looked so lovely. And yummy. Maybe I did go
a little over board with two areas of food… (front room and back room!)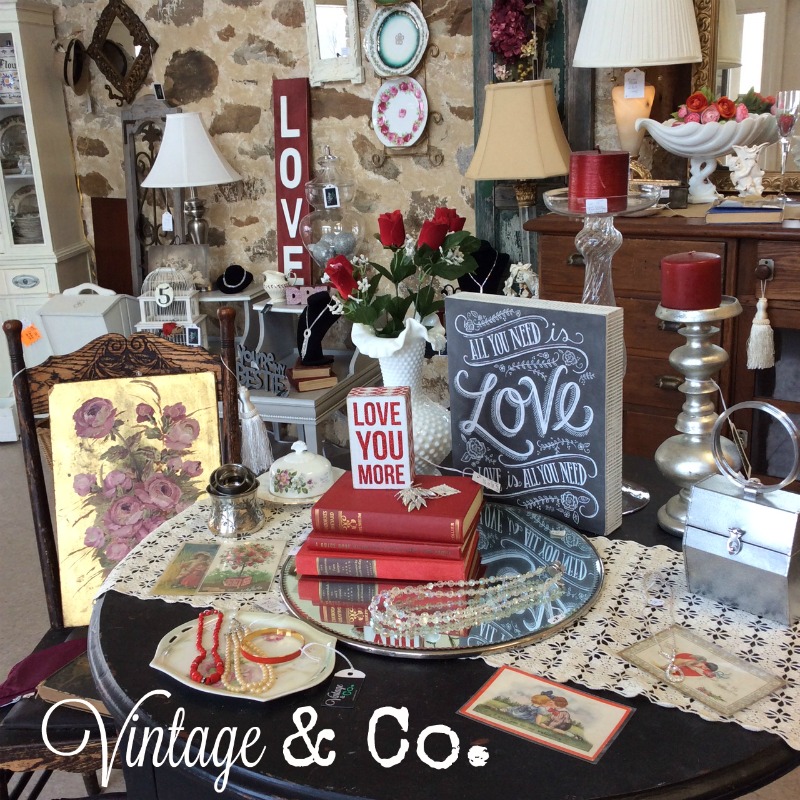 Customers were cheered by it all so that is what matters the most.
We had a couple of wonderful new arrivals to the shop, too.

Check out this farmhouse table …. Really LOVE!
We added two chairs that have black toile seat covers,
two more black chairs, and a vintage bench.

 I added this French themed burlap table runner,
using my "Patisserie" stencil and a sharpie.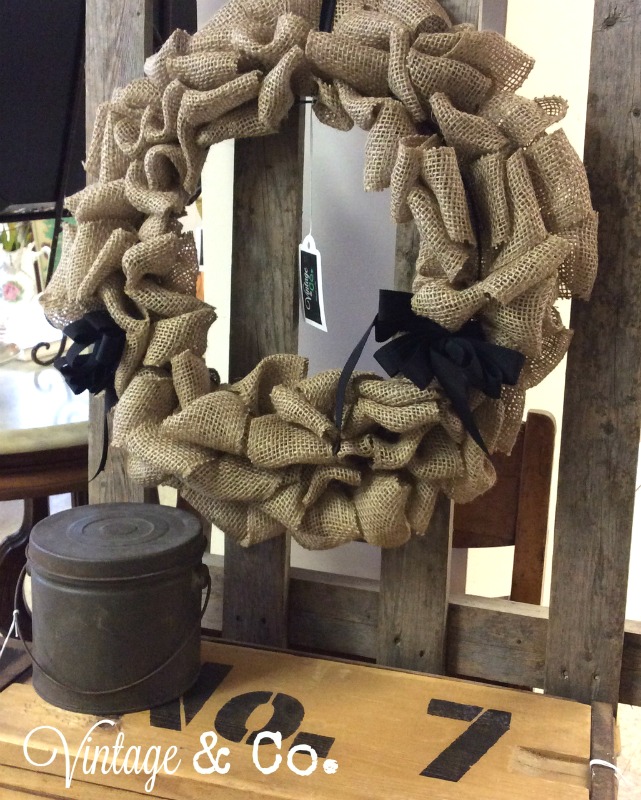 And I finally tried my hand at making a burlap wreath.
Not too bad. Not too bad. I think I would change the ribbons/bows
for the next one. I used a YouTube tutorial to make it.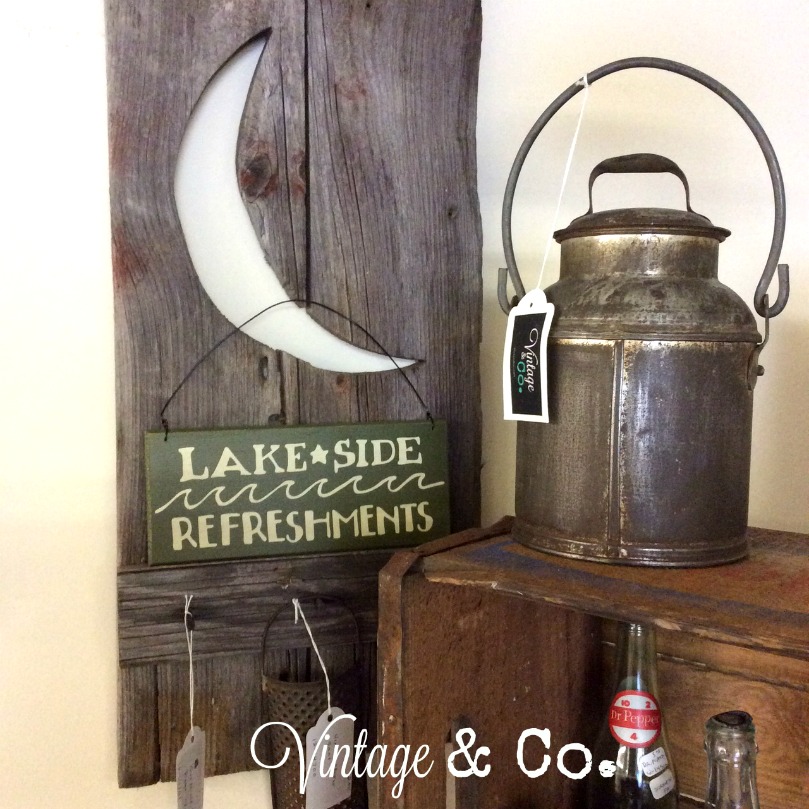 This "outhouse" wall piece with three "hooks" at the bottom sold before
I could blog about it! A good problem to have!

Hubby was on a mission to turn an old door
into an entry way coat tree and shelf.
Success!

After the tea was over, I re-styled it with some other rustic items.
Large old shutters, an old antique child's desk, plus tin and rusty stuff!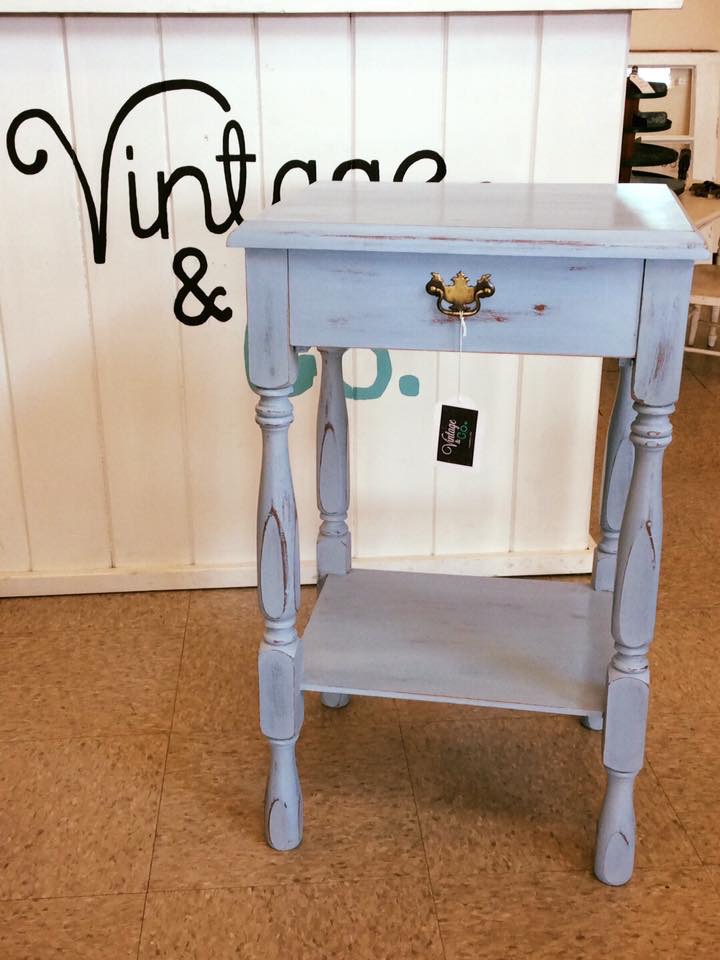 I also worked on a wonderful little blue nightstand.
Gave it a weathered beachy look.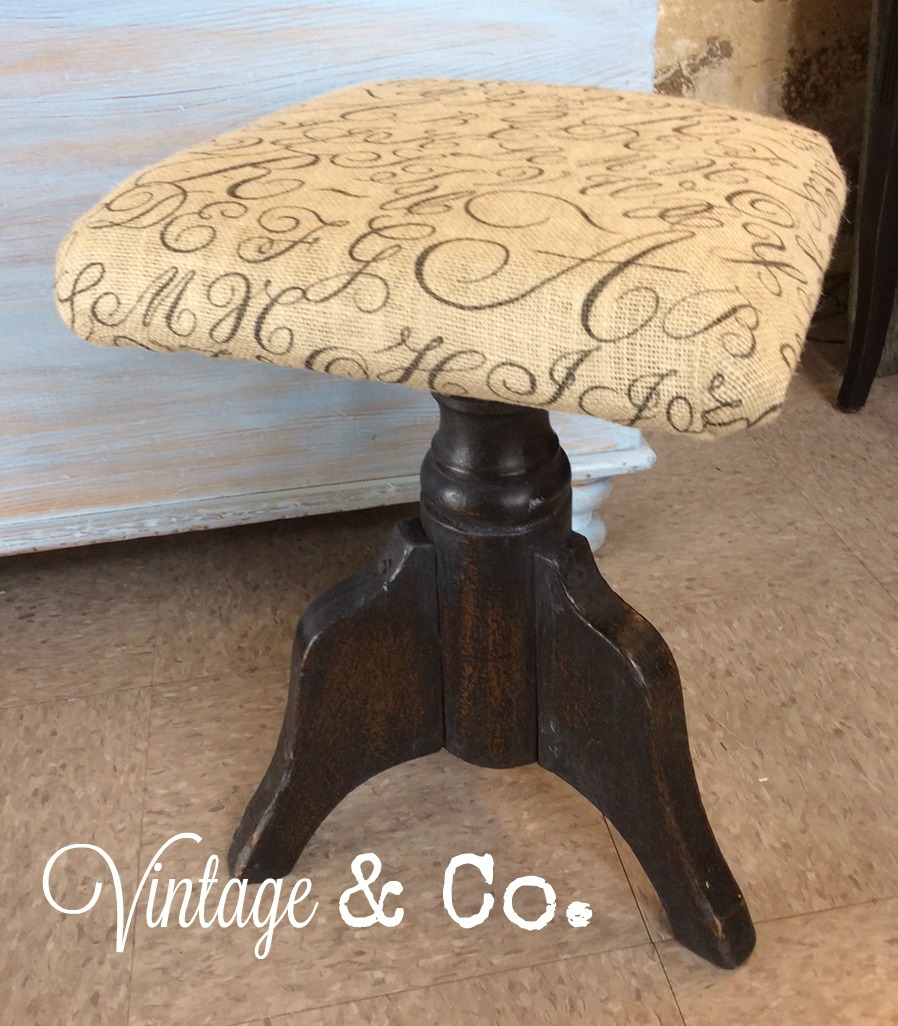 An old piano stool got a makeover too.
We are forgetting to take before photos!
Just imagine it: It was old, with old,
fuddy duddy upholstery. And the dark
red furniture stain was getting cruddy.
Much better and trendier now!
~~~~~~~~~~~~~
Hope you enjoyed our latest projects and our Valentine Tea!
Now, let's get to the features this week: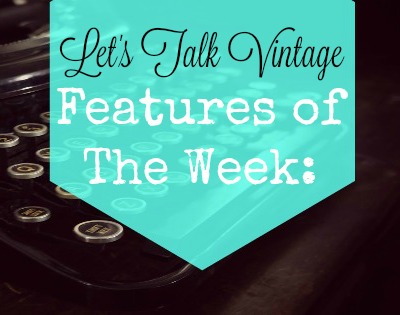 First we have: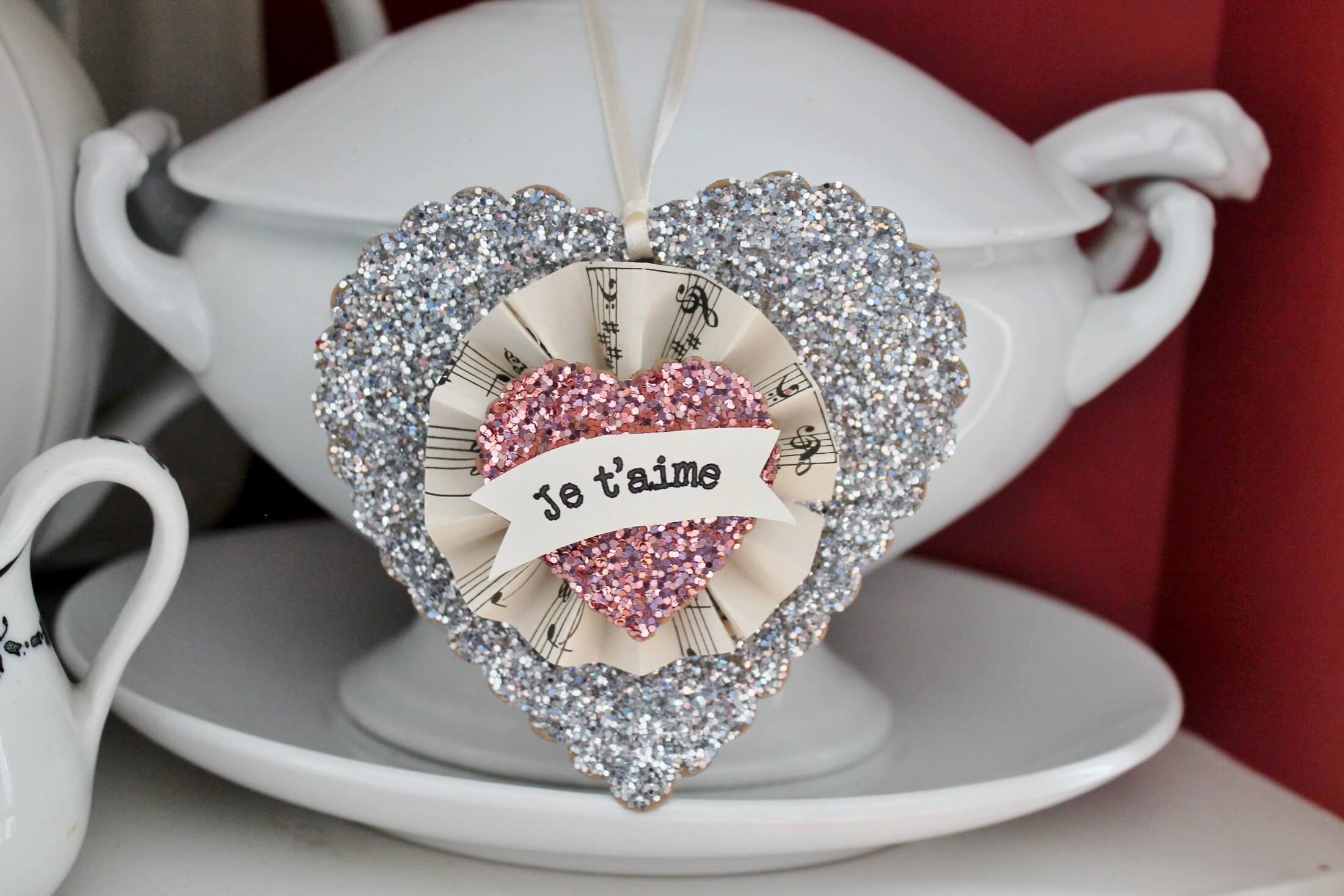 Diana of Adirondack Girl at Heart.
Who can resist hearts and glitters for Valentine's Day?
or a little French?  SO darling!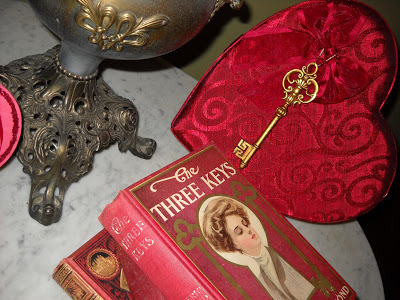 She and I are kindred spirits when it comes to old books.
I love them!  She has selected some beautiful books for her
collection. The covers are amazing.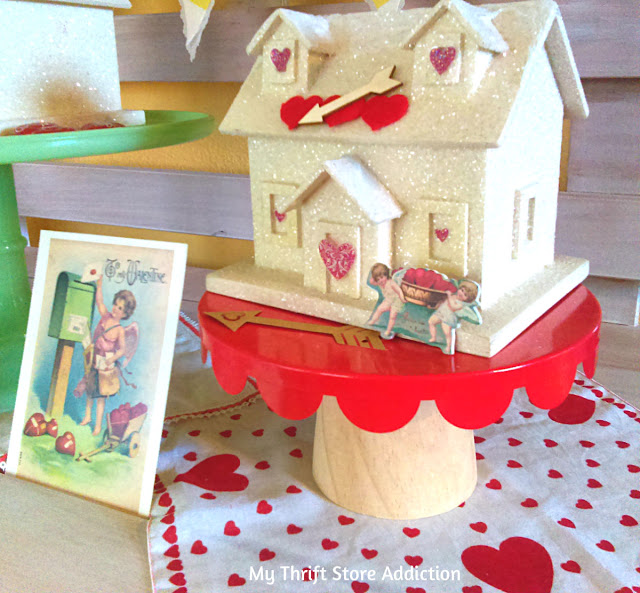 also got crafty with glitter and gave some vintage
putz houses a makeover! So sweet!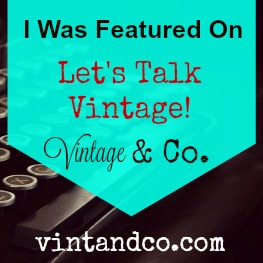 Feel free to grab this graphic to place on your blog
if you were featured today or during any other post.

Now it's your turn. Let's Talk Vintage!