Hello and welcome to Let's Talk Vintage!

This is the place to gather on Tuesday mornings at 9 (Eastern Time) if you love vintage.
We share our latest finds, projects, collections, and more!
Today I'm sharing my newest completed project and my goal of
changing the look of the shop, at least in the back room.
Needless to say, I've been doing a lot of rearranging.
First though, is this pretty table I worked on: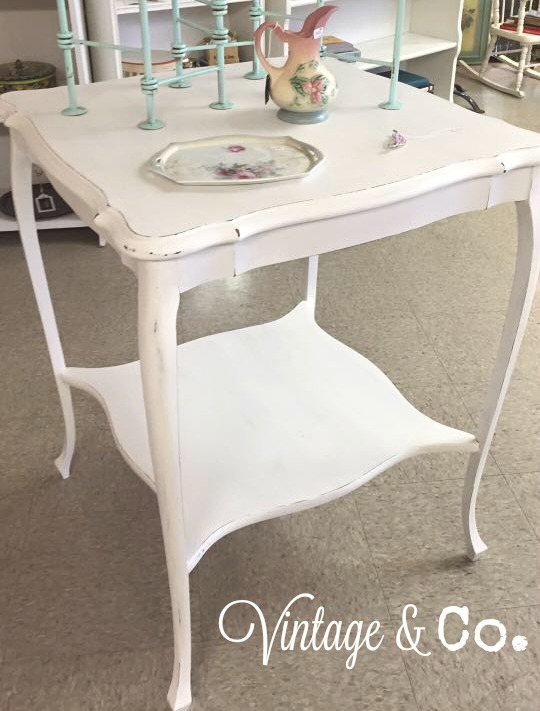 She has such pretty lines. If we were to give
her a name, what would you come up with?
And, as usual, I did not get a before shot.

But, I did remember a "BEFORE" for this piece!
This is actually a custom paint order.
This will be technically our first!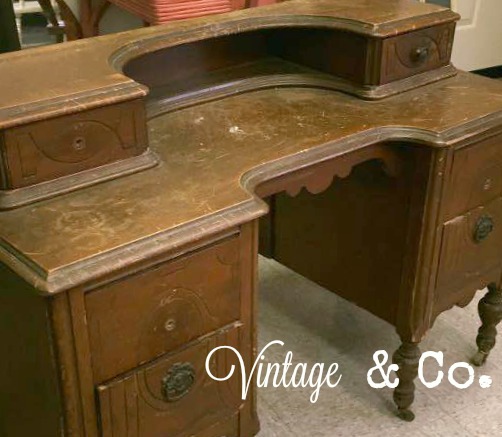 It is the perfect candidate. Major surface scratches, gouges,
 missing hardware.  Plus, there is a mirror and the frame is broken.
So, the frame is headed to the furniture hospital soon for repair.
 ( Cue: Dear Hubs to the rescue!)
The customer requested that we paint it gray. Stay tuned!
What projects are you working on? I'd love to hear about them!
~~~~~~~~~~~~~~~~~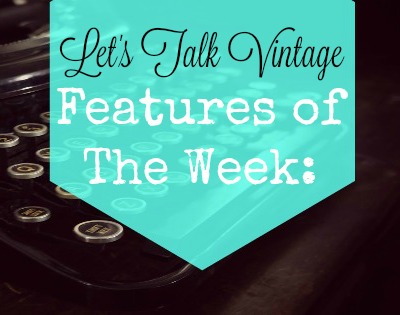 Here are this week's features: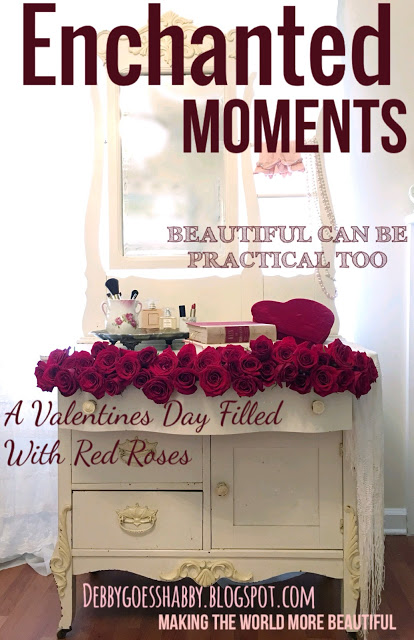 designed her own Valentine magazine cover … GORGEOUS!
Look at those roses!
How much fun that must have been.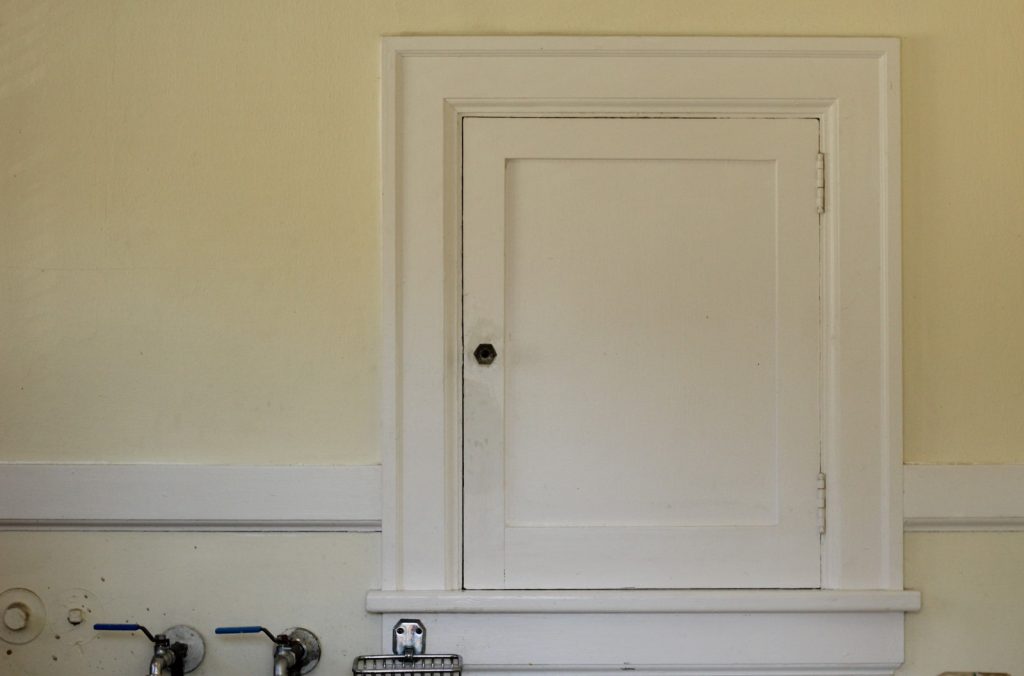 mystery to share about this cupboard
door and what became of it. Plus, she
always has great tips and advice for DIY projects!

And Drool alert!  Cathy of  My 1929 Charmer shared
her favorite Valentine recipes.  Be careful! They all look
DELICIOUS!
 ~~~~~~~~~
Thank you to everyone who links up
and to all those who stop by to read our posts!
I appreciate you all so much!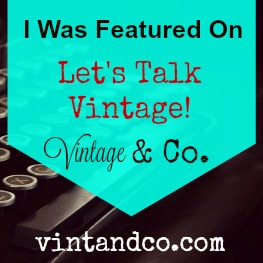 If you were featured feel free to save this LTV
graphic to use on your blog post or side bar!
~~~~~~~~~~~~~~