Hello and Welcome to Let's Talk Vintage!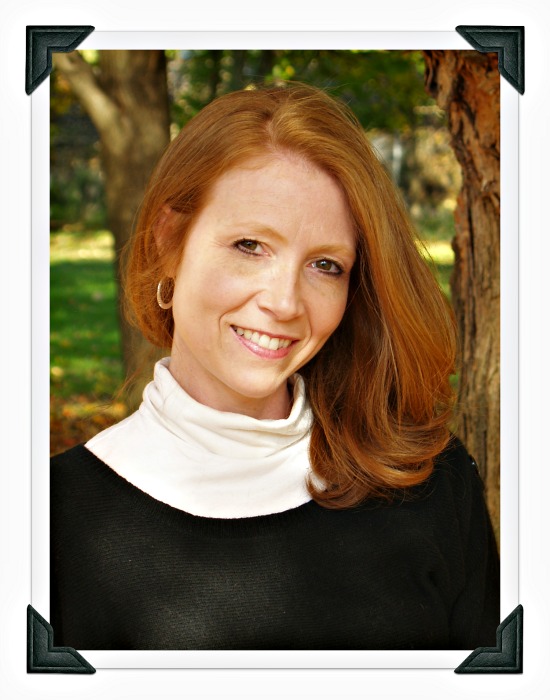 I'm your host, Jill. 
I own a brick & mortar shop called Vintage & Co.
All are welcome here to link up their blog posts about vintage.
Why? Because we love to see what others are sharing…
Latest finds, projects, and more.
And we love to "Talk" about it!
Today I'm sharing some of our projects, some unfinished while others are done!

So, the unfinished. Take this mirror for example.
 I have started it, but have yet to finish.
 
It is ironic that the photo looks like it is going downhill!
I plan on using the tray at the bottom of the mirror for flowers or small succulents.
I'm open to other fun ideas!

This cute aqua table was another project that I started by giving it a
coat of chalk paint… and the hubby finished
the sanding and waxing for me! I put on the knob!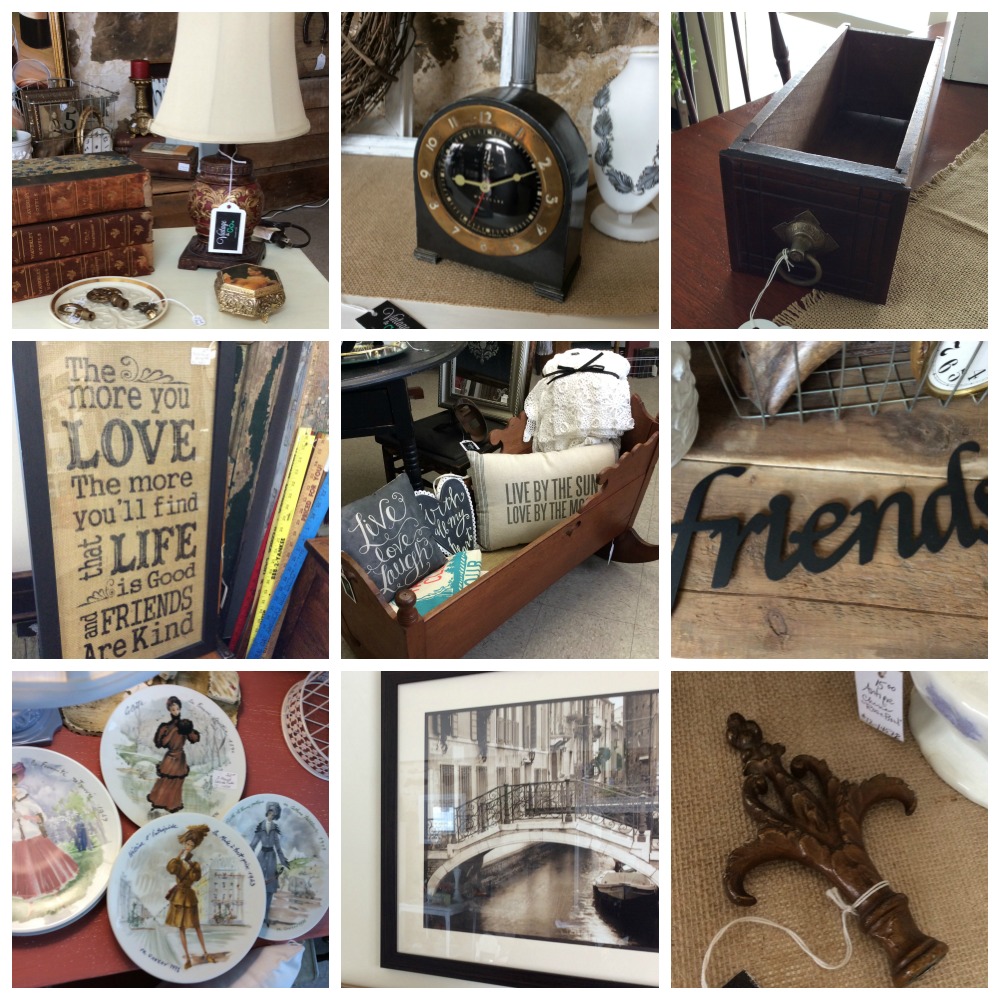 I was also busy adding a bunch of smalls to the shop.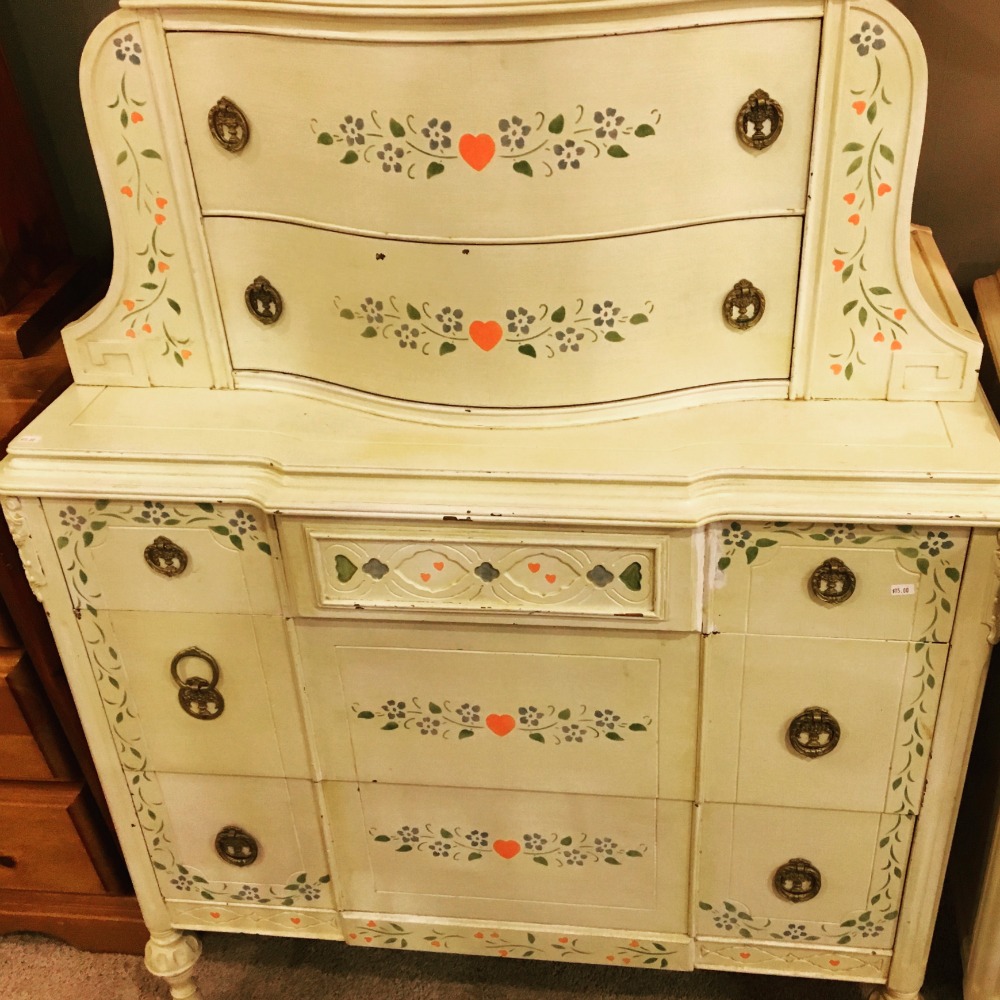 We also have this unique and very pretty dresser to paint.
( I was very tempted to keep it, as is, because it was so charming!)

It is now in the "half finished" mode in the middle of our family room.
The weather got cold again and it is more difficult to get
pieces done when there is snow on the ground. We take
our pieces outside to sand them, which I'm sure everyone does.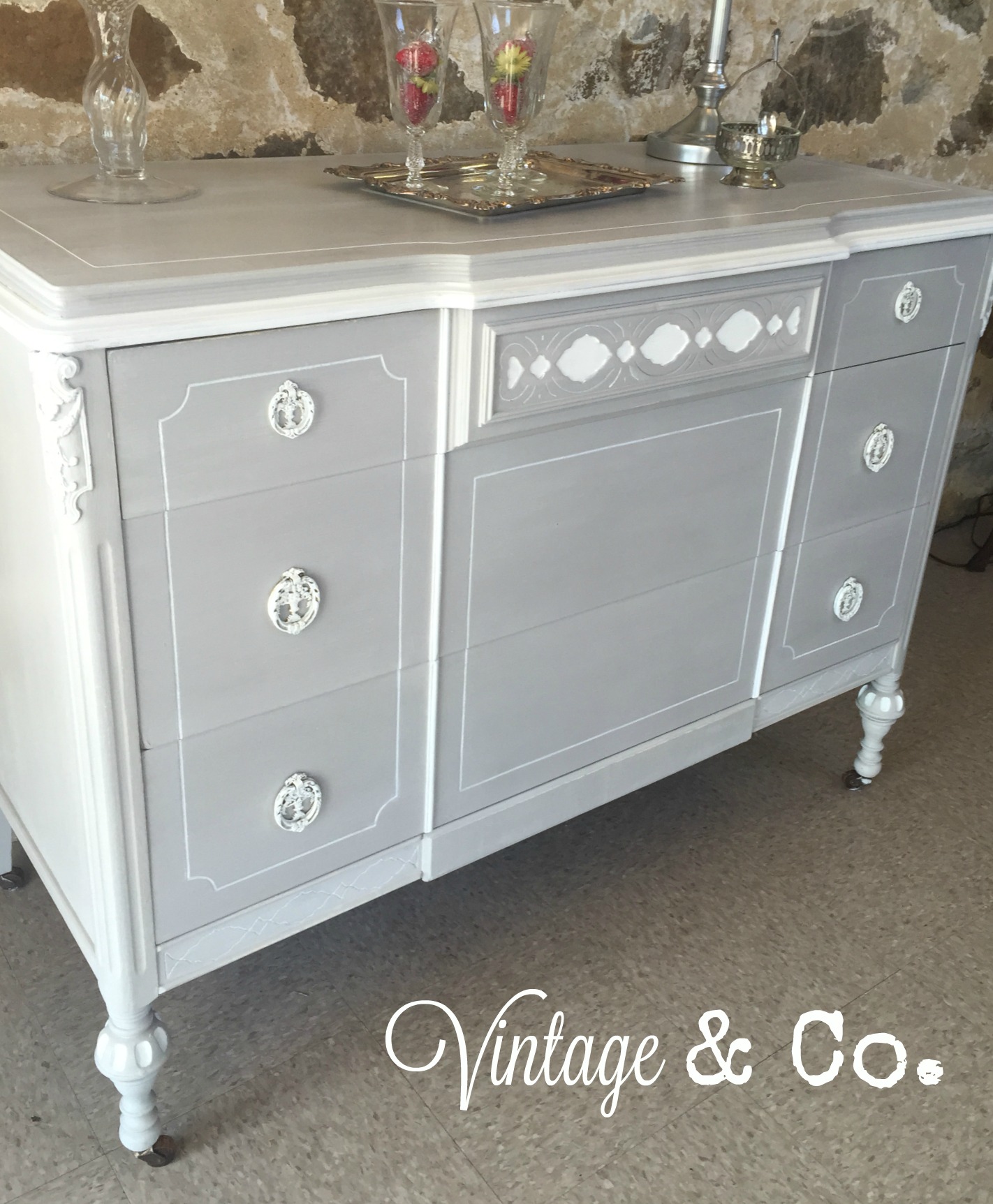 It had this matching horizontal dresser and we gave it a beautiful
gray and white treatment last Fall and has since sold.
~~~~~~~~~~~~~~~~
Besides all of that, we were in the middle
of a website and email host transfer.
It was really enough to make me run, screaming for
vacation, while pulling my hair out. But we made it through!
I think!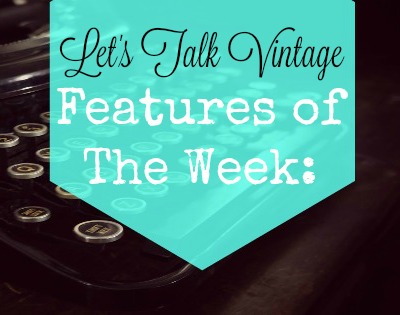 Now let's see who is featured this week:

Sandi of Old New Green Redo shared her vintage finds
and wow, she found some really nice treasures!
Love this sweet purse!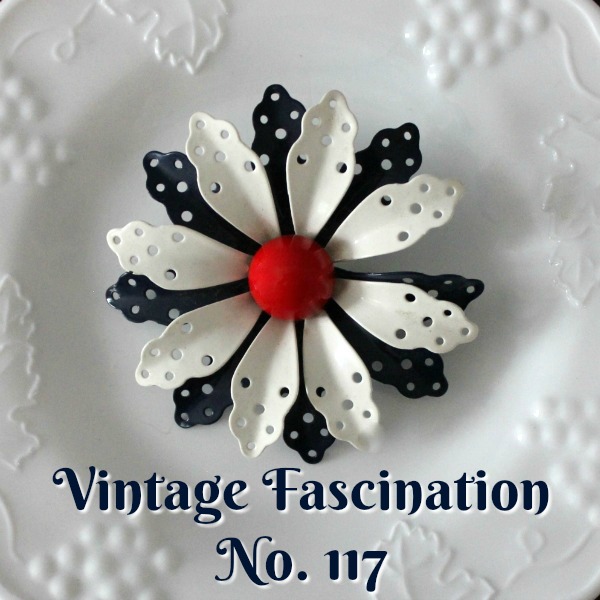 Vintage Fascination finds… and she did not disappoint!
This brooch is just one of the many neat things she found.

haul from an auction and created a fun game
out of all of her box lot finds.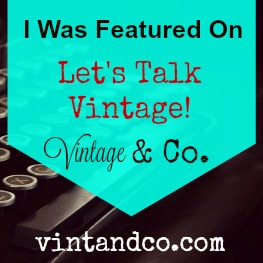 If you were featured, feel free to save this LTV
feature button for your next blog post or on your side bar!