Welcome to Let's Talk Vintage!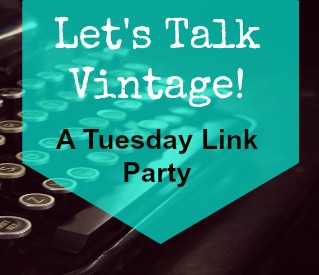 Here is our treasure of the week…
It may be small but it has great appeal!

Is this a cute piece or what?
We found it just as it is.
But wait, there is something more to it…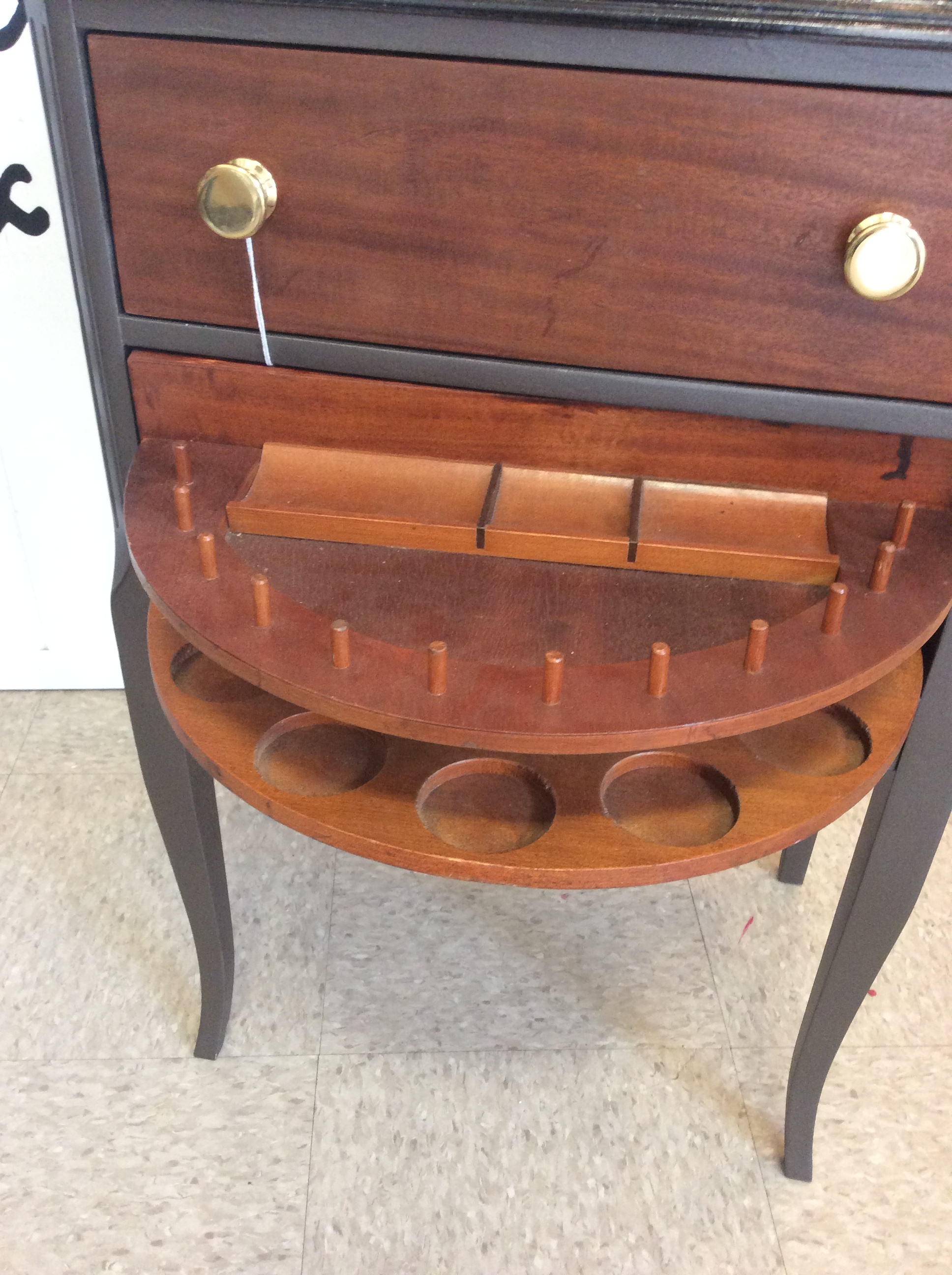 It's a vintage sewing table!
Why not use it for jewelry, too?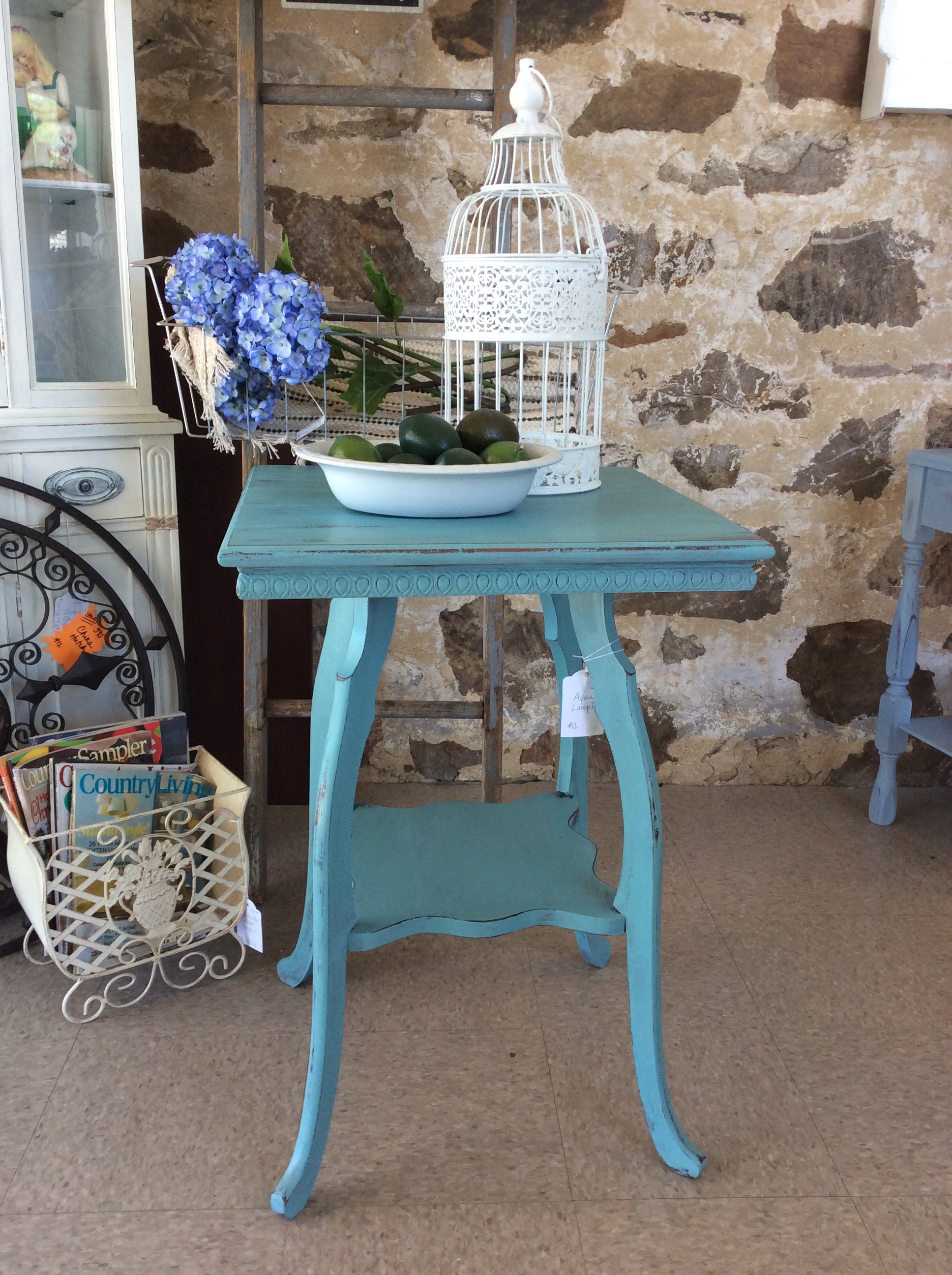 I finished this aqua lamp table this past week.
The aqua is definitely my favorite color paint!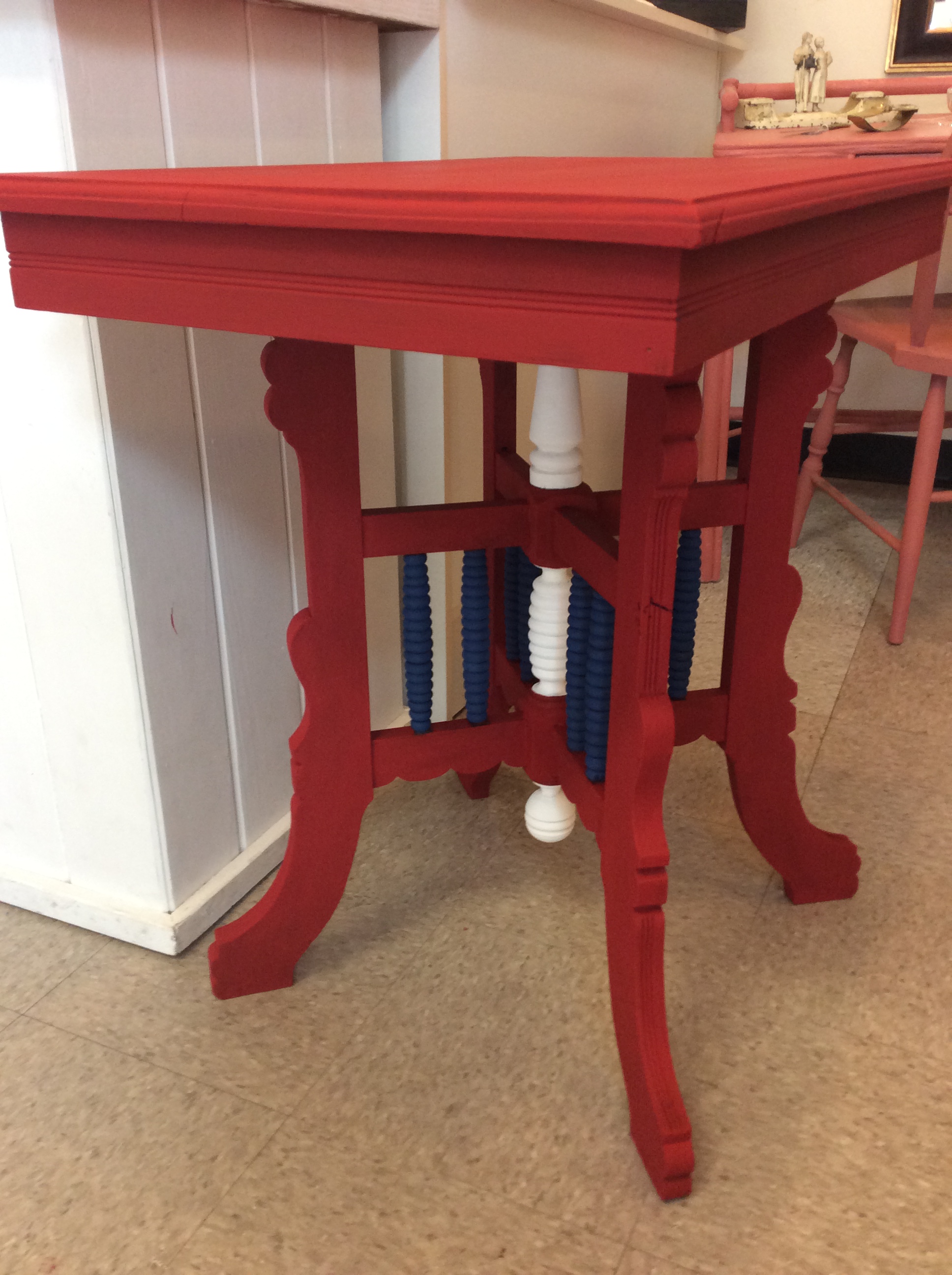 Although this custom order is really cool, too!
The gal who bought this has a patriotic themed room
for family and friends to hang out in. Loved the idea!
I also found these vintage bow ties….
I think some creative soul will enjoy these.
If nothing else they look cute in the shop!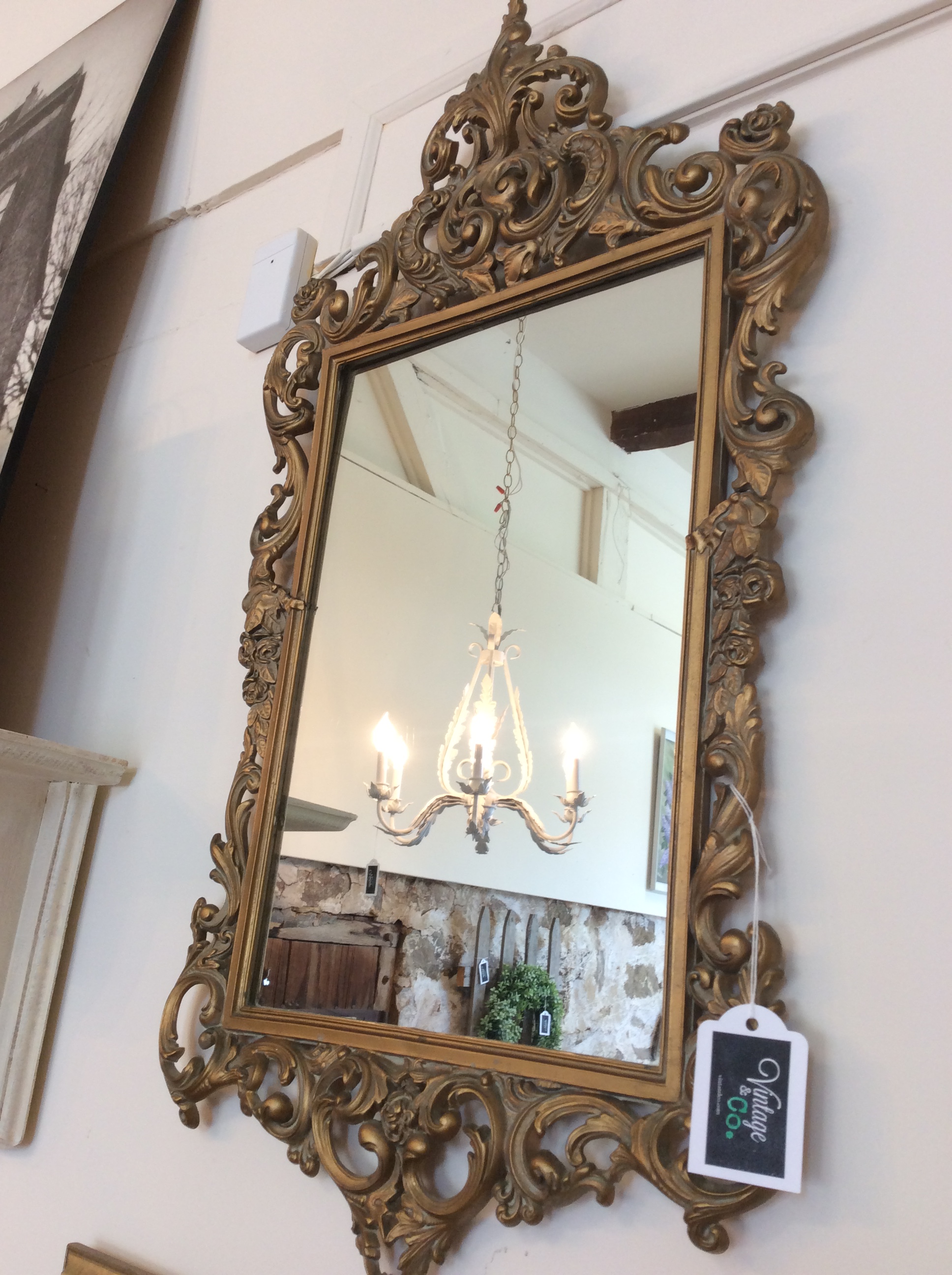 Mirrors are always a treasure!
Thanks for checking out our latest stuff…
now let's see what others are bringing to the today's party…
There are no features this week due to my Mom
being in town and we are heading
out to a flea market this morning.

Now it's your turn: 
Let's see what you've got!