Hello friends! It has been awhile since I wrote about some of our furniture makeovers. I love seeing the before and after pictures, don't you? Let's take a look and see what we were up to at the end of 2018.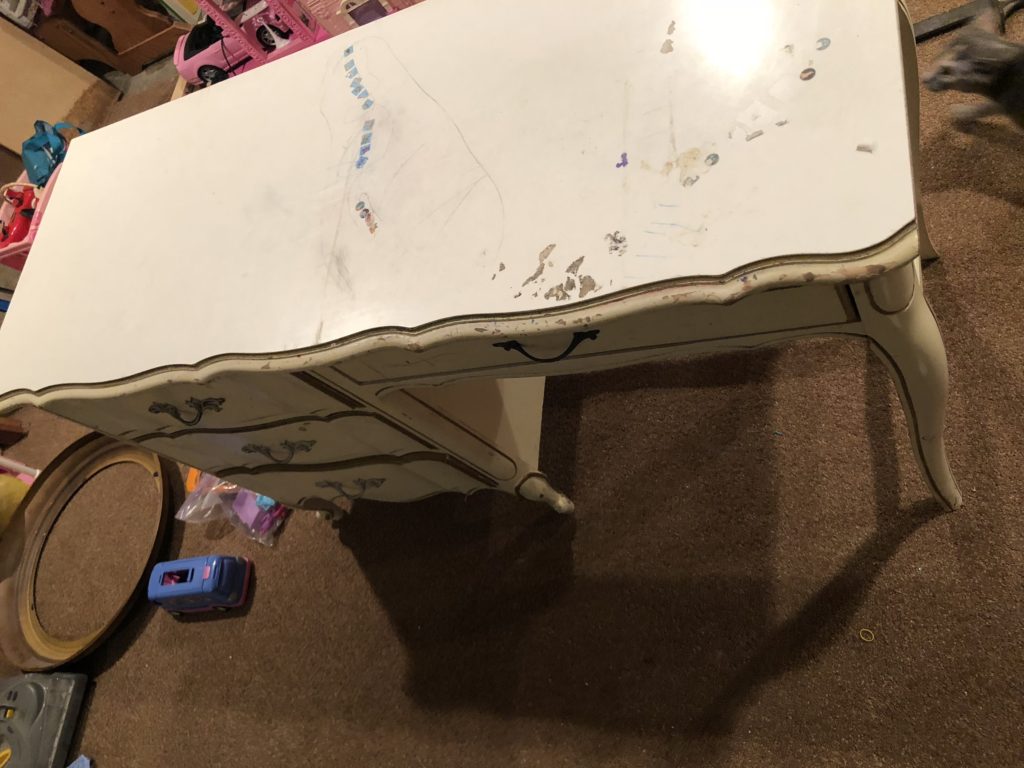 It took a lot of scrubbing to get this piece back in shape.  After she was clean as a whistle I used the pink color, Vintage Cupcake mixed with a small amount of Vanilla Frosting by Country Chic Paint, to make this piece a sweet treat for the eyes. For the hardware and accent I used "Pocket Watch" a gold metallic cream also by Country Chic Paint.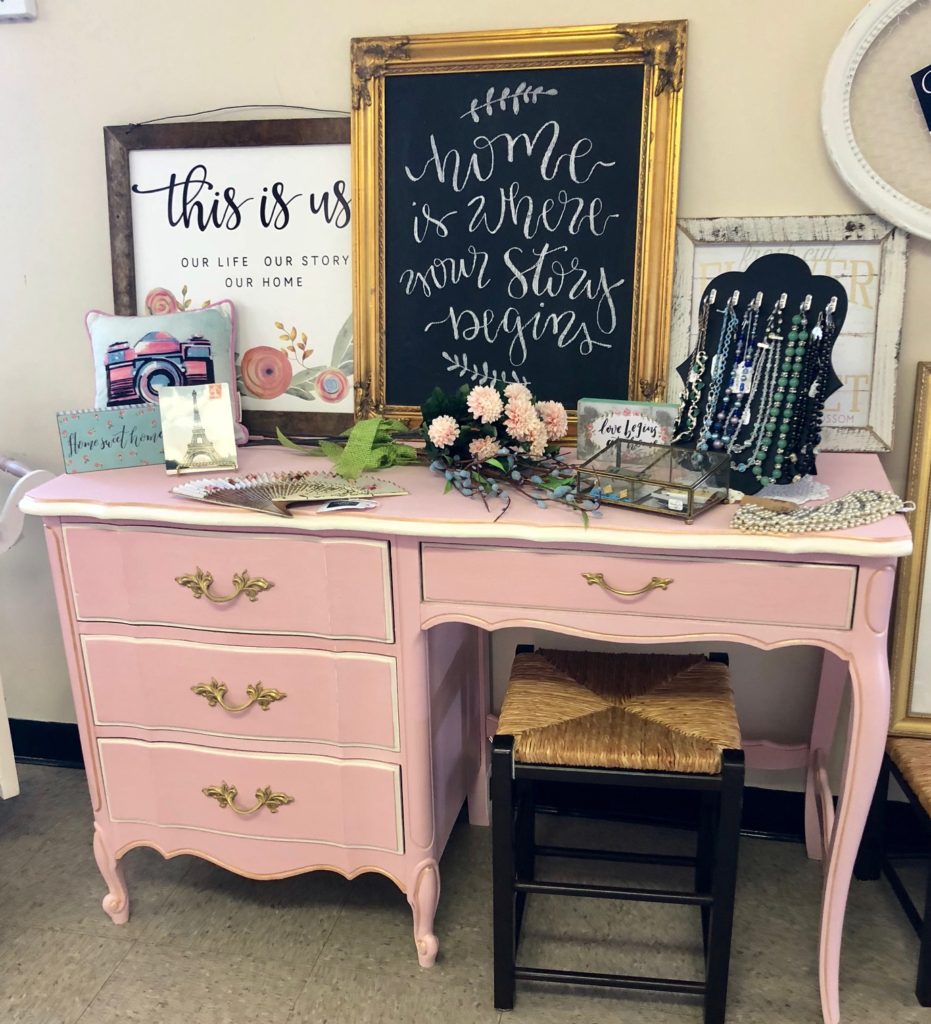 Just look at her now! She has since sold and is being enjoyed in her new home, which makes me feel great knowing I rescued a piece that may have ended up in the trash!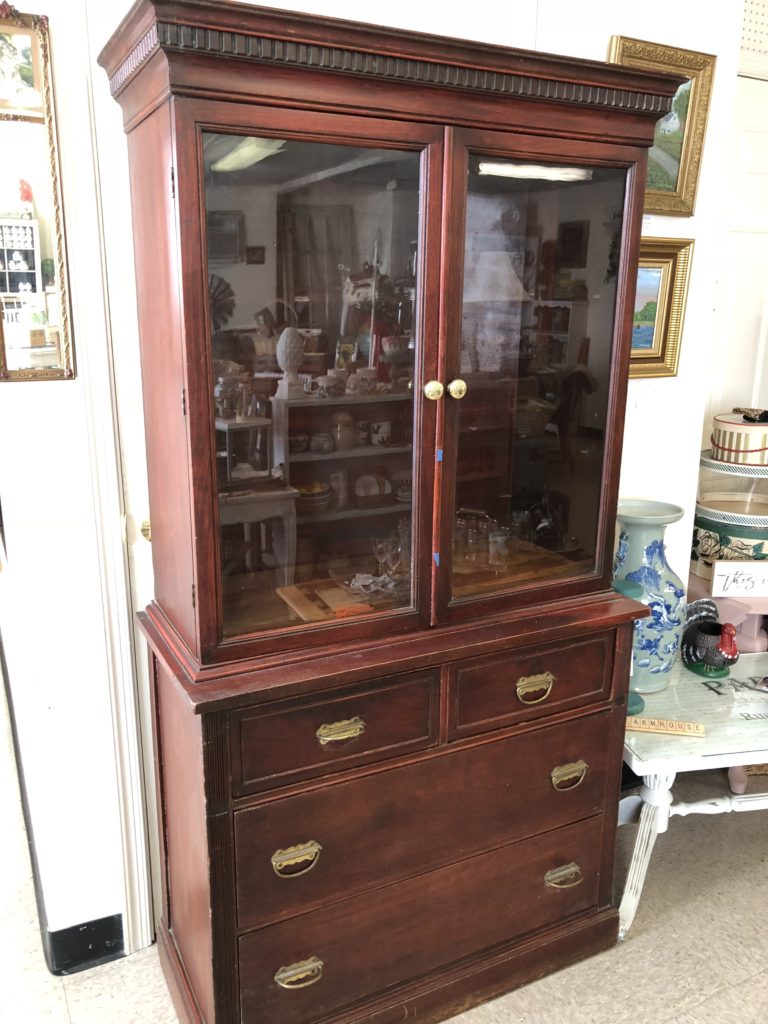 Here we took a vintage china cabinet which was probably part of a dining room set. We took the doors off, replaced the back with a faux barnwood panel (there was a hole in the back like someone had used this for a stero cabinet) and painted the hardware with "Trigger" a gun metal metallic cream by Country Chic Paint.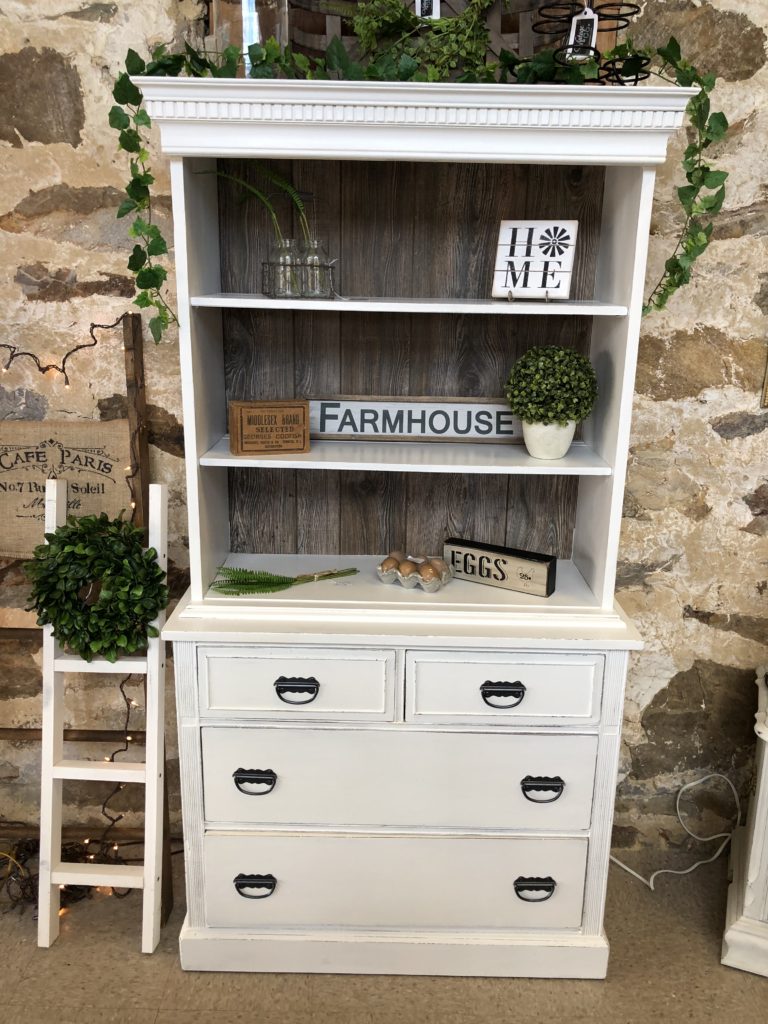 Ta da!!! I was so happy with the results and it sold pretty quickly. I don't get to enjoy these pieces long enough in the shop, but hey, that's the reason we are working on them!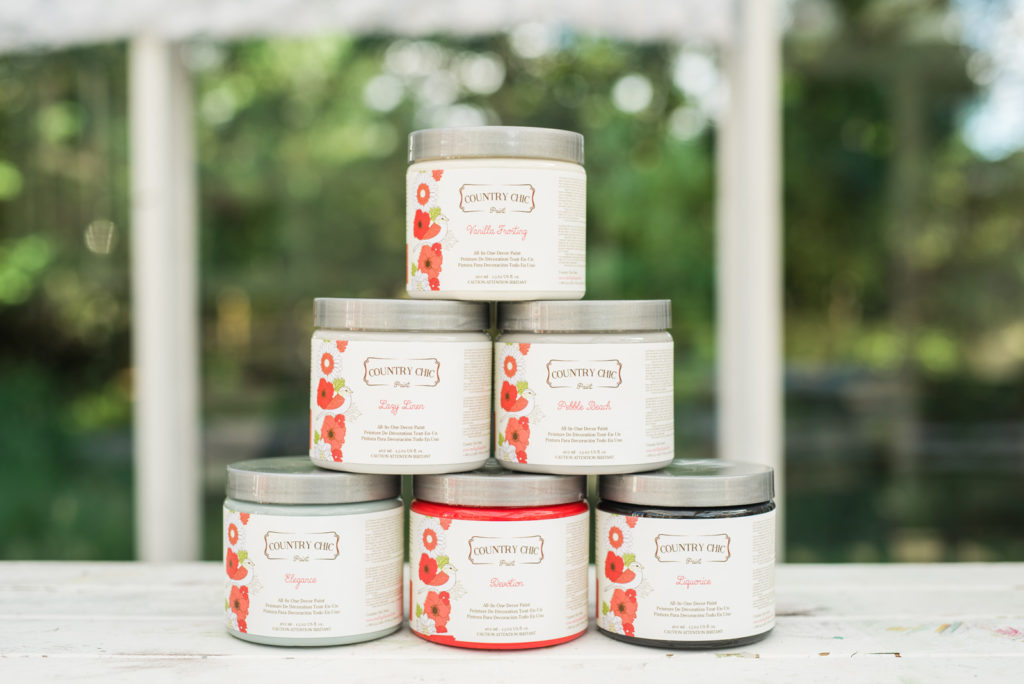 Let us know if you have a piece you'd like to have transformed or even if you would like to learn how to use Country Chic Paint. You can use the "Contact Us' link and send us a message. Stay tuned for more makeovers!