Hellooooo everyone! Happy 2020! We're excited about the new year and all of the fun projects we'll be working on. Today's post is about our past projects, and where they ended up.
Customers send us photos of the pieces we paint and/or design and I've always wanted to share them with you… so here goes!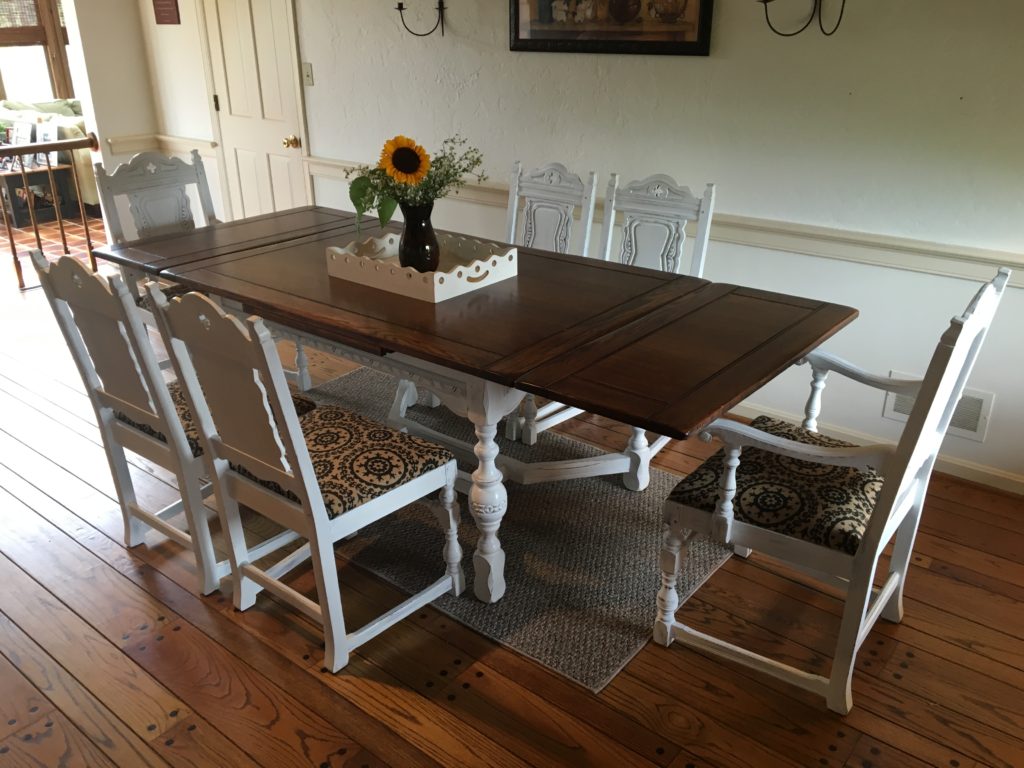 This was an old dining room set that had been trendy back in the sixties or seventies. It is super cool because you don't have to take out the leaves and store them somewhere (like your coat closet) because they slide right under the ends of the table! We stripped and stained the top, added a clear coat, and painted everything white. The seat cushions were updated with a burlap print. It looks awesome in the customer's dining space!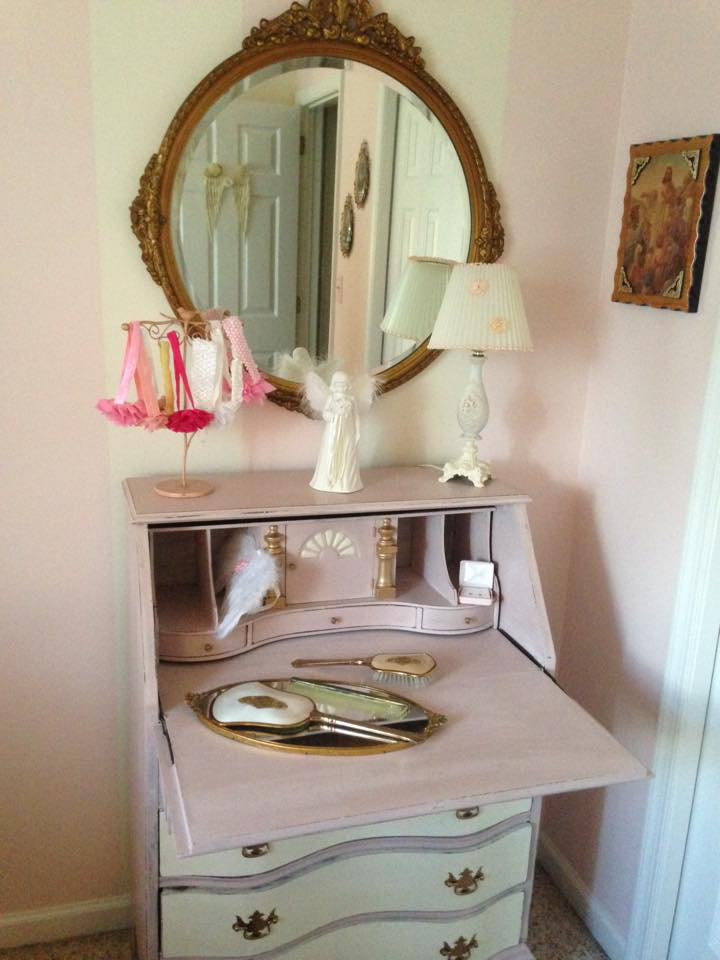 This was one of our early pieces, painted when the shop had just opened. The customer used it in her baby's nursery which I thought was so clever… and could be with her daughter as she grew up. Love it there!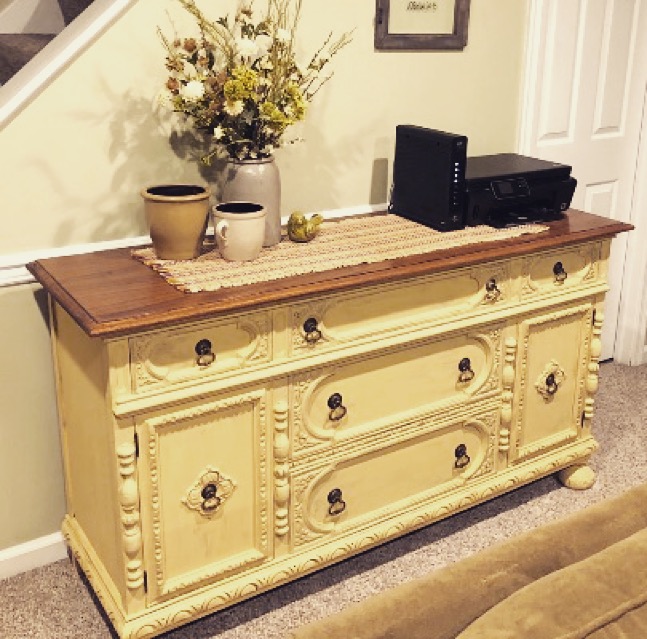 This amazing piece was selected out of our inventory and then painted, by the customer, in Country Chic Paint's Bees Knees. We loved it so much we wanted to share how beautiful this yellow can be… it is fun to use color!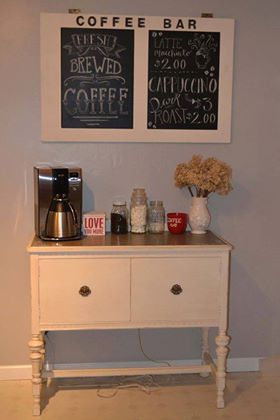 This sweet mini buffet or sideboard was shown in our shop as a coffee bar and the customer kept the theme and even purchased our Coffee Bar chalkboard to go along with it!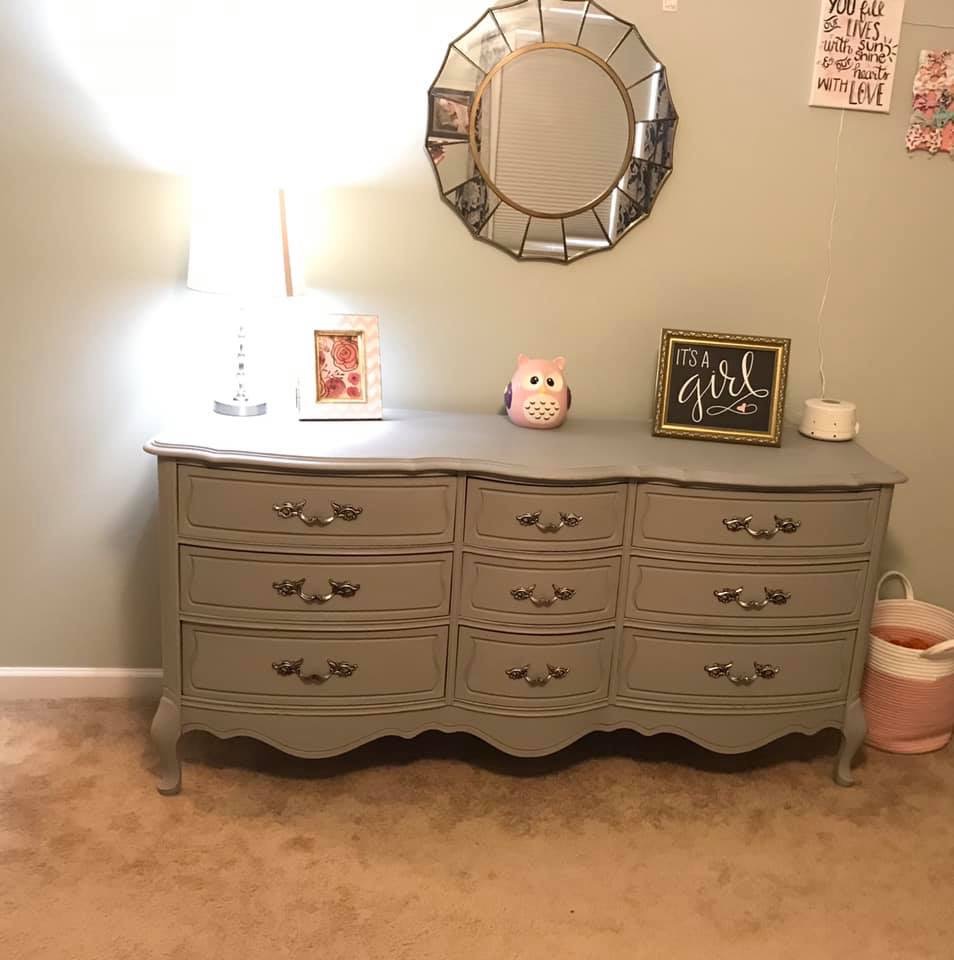 When our dressers are used in a baby's room it just melts my heart… how precious it is that the parents chose one of our pieces! This French Provincial style will be perfect as she grows up and keeps using it for her pre-teen and teenage room.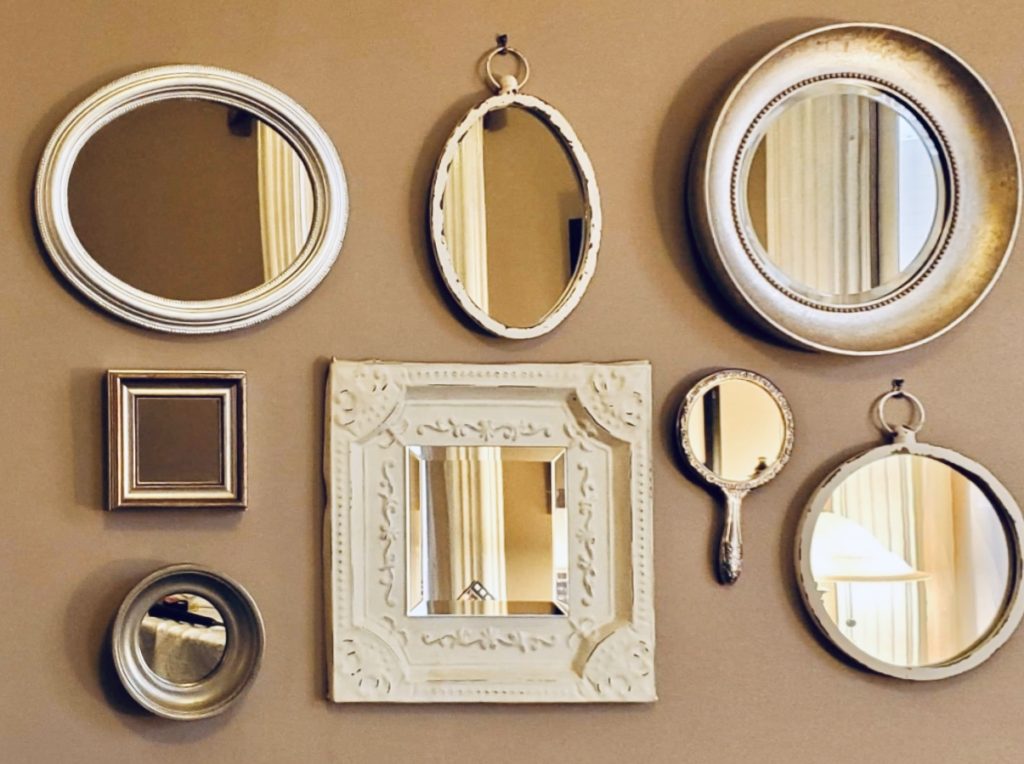 It is not always furniture that we see a photo of from our customers. This gallery wall was put together by a gal who purchased about five or six of these mirrors from our shop. I LOVE what she did with them! Looks like a page out of a decorating magazine. Thank you for choosing us to help you achieve your design!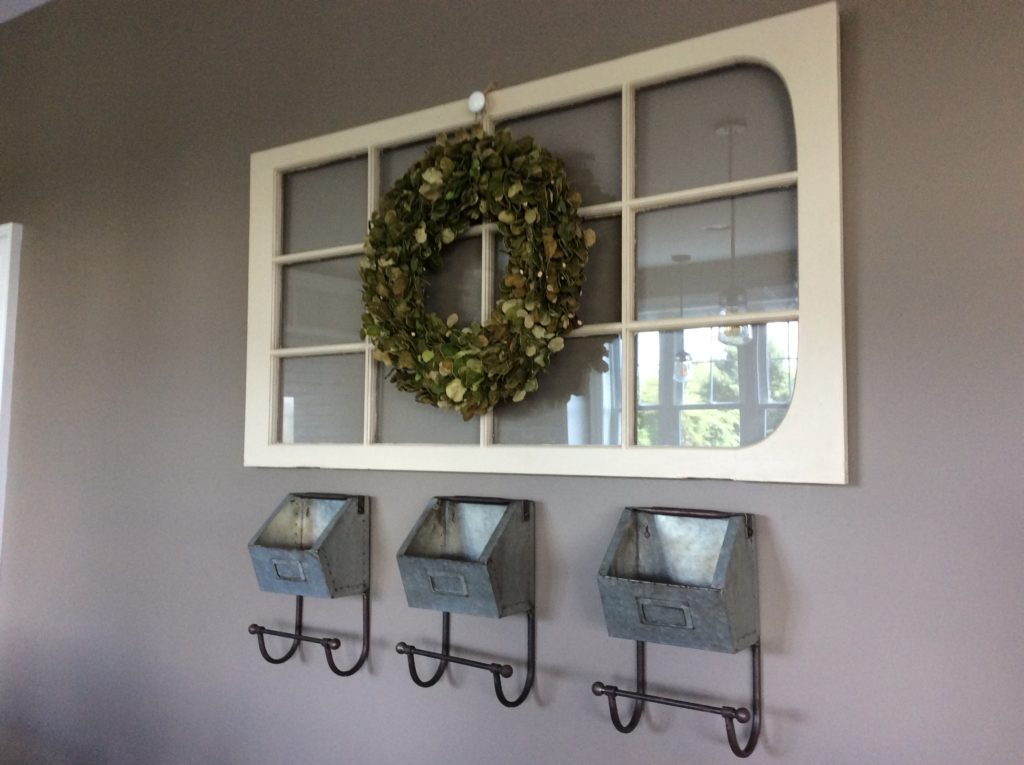 This was another clever design by one of our customers. . . a vintage cupboard door was repurposed as wall art… and the knob used as the wreath hanger! Loved the use of the galvanized bins underneath! SO very Joanna Gaines from Fixer Upper!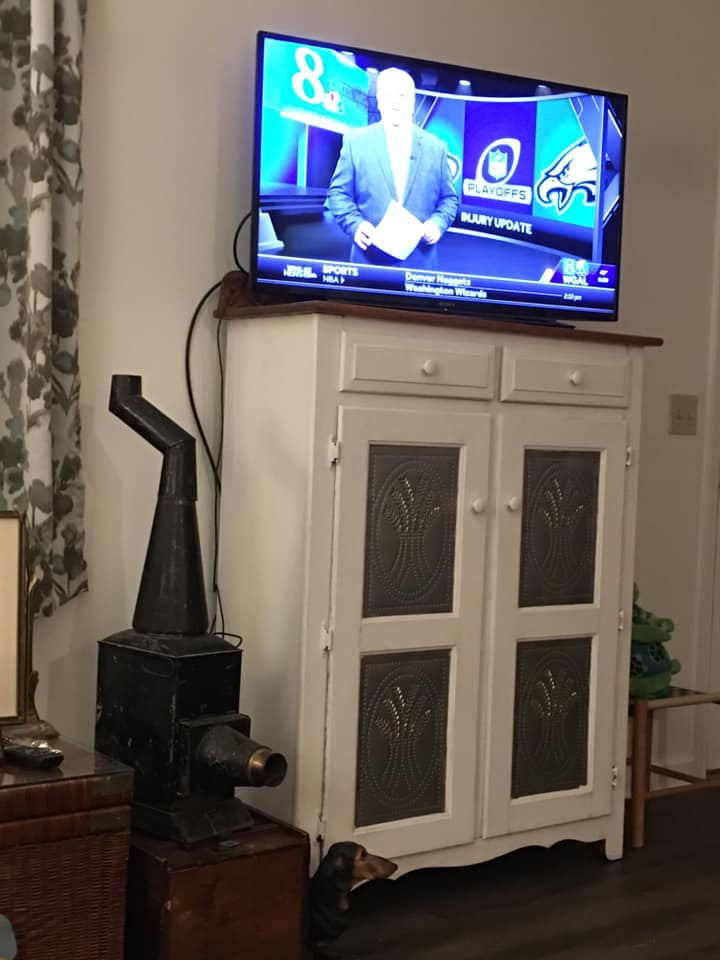 This piece was just in the shop but is in place in the customer's home now. It is great to see the vision the customer had… sometimes thinking out side of the box can help you achieve your needs. Storage is mostly what folks need and this vintage hand crafted Amish pie safe meets that need as well as a place for a flat panel tv. Thanks so much for sharing this with us!
We'll be back with more customer shots of our stuff in their homes… and if you have a piece you purchased from us and would like to send in… feel free!
Enjoy the day!