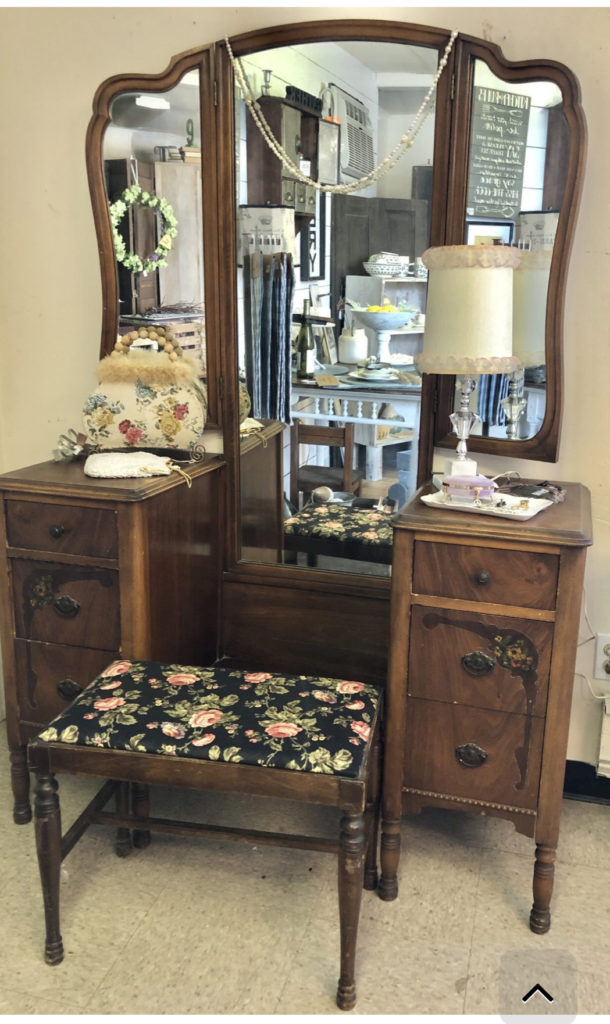 We acquired this wonderful vintage tri-fold vanity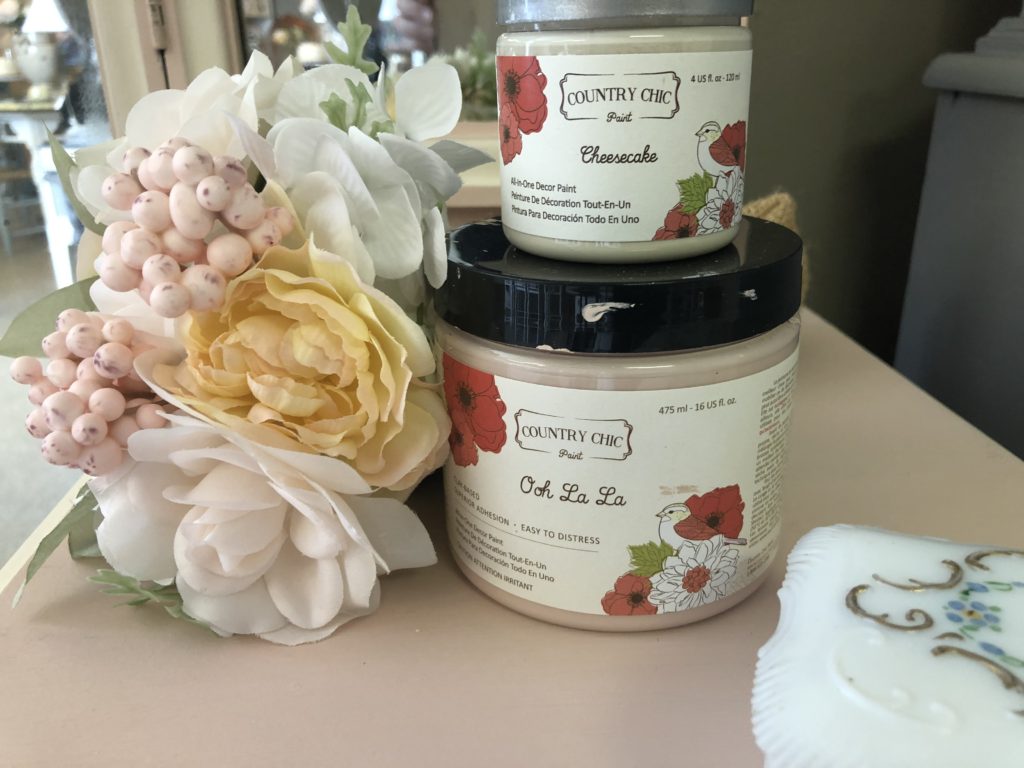 And I just happen to have this beautiful color pink in my paint inventory…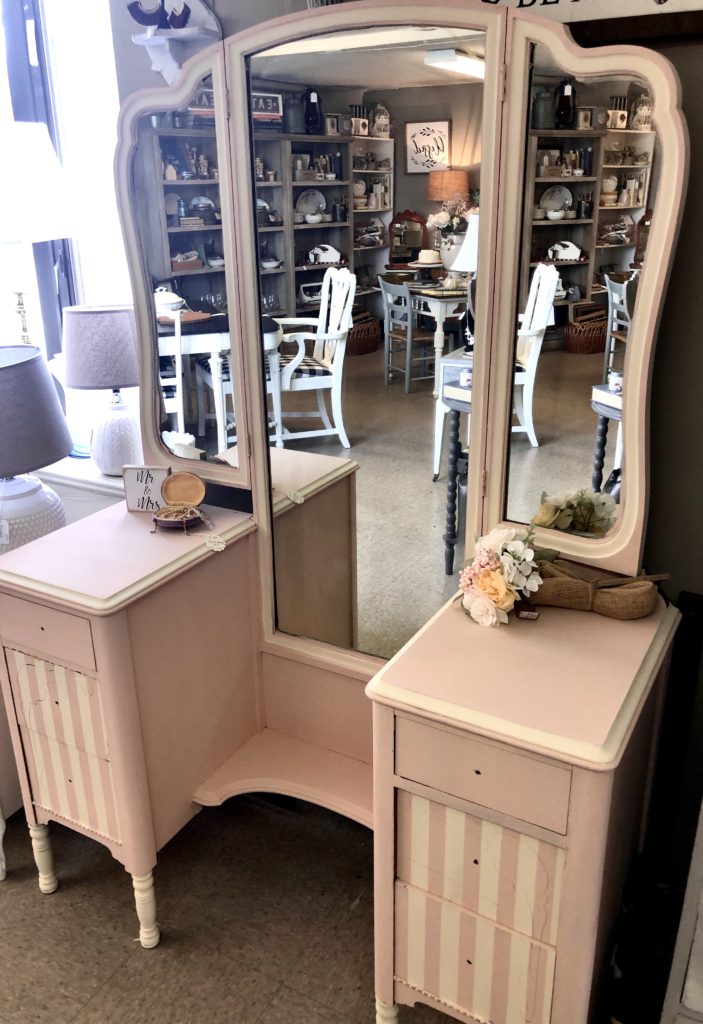 And couldn't resist the urge to go completely girly on this one! I mean, she was seriously in need of a makeover.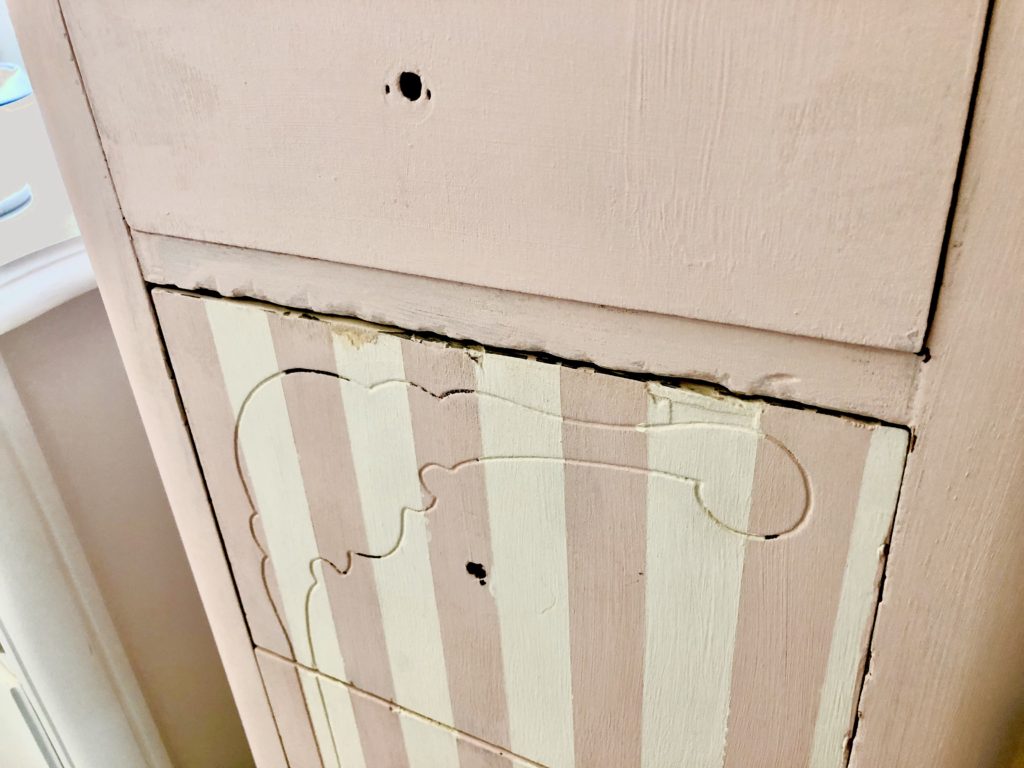 I've added another layer of fun with the off white trim and stripes… I'm also planning on using a ReDesign with Prim transfer too. Roses, of course!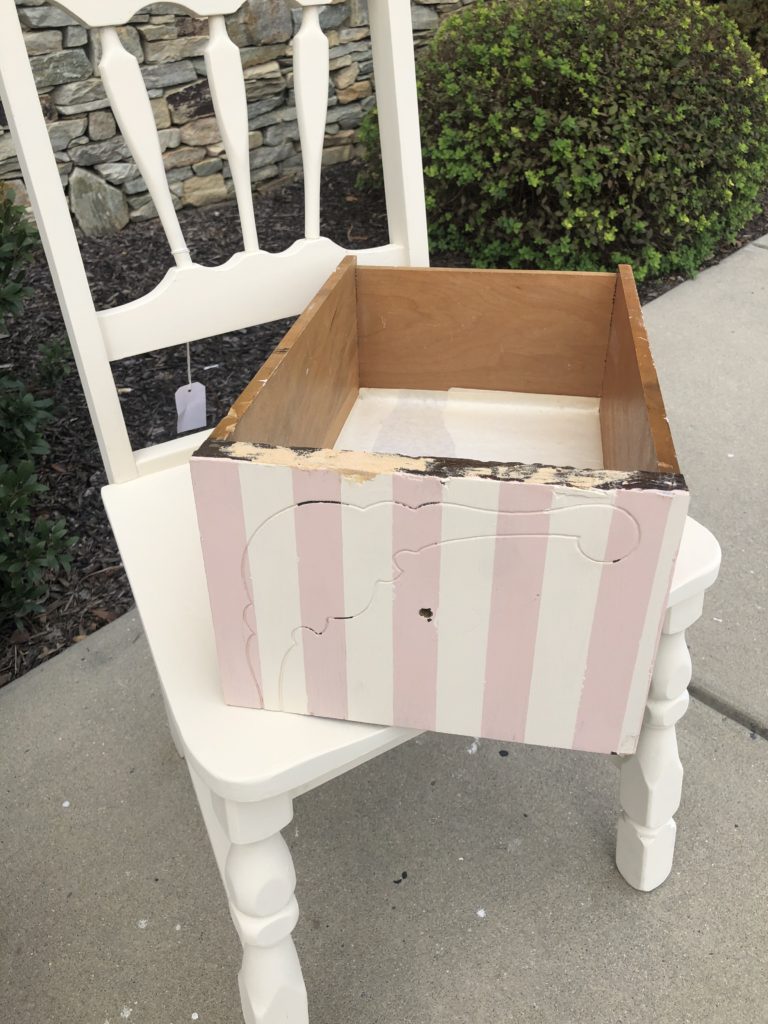 This piece definitely had some issues. At some point in its history someone may have tried to open the drawer with a screwdriver because the drawer edge and frame were gouged in several places.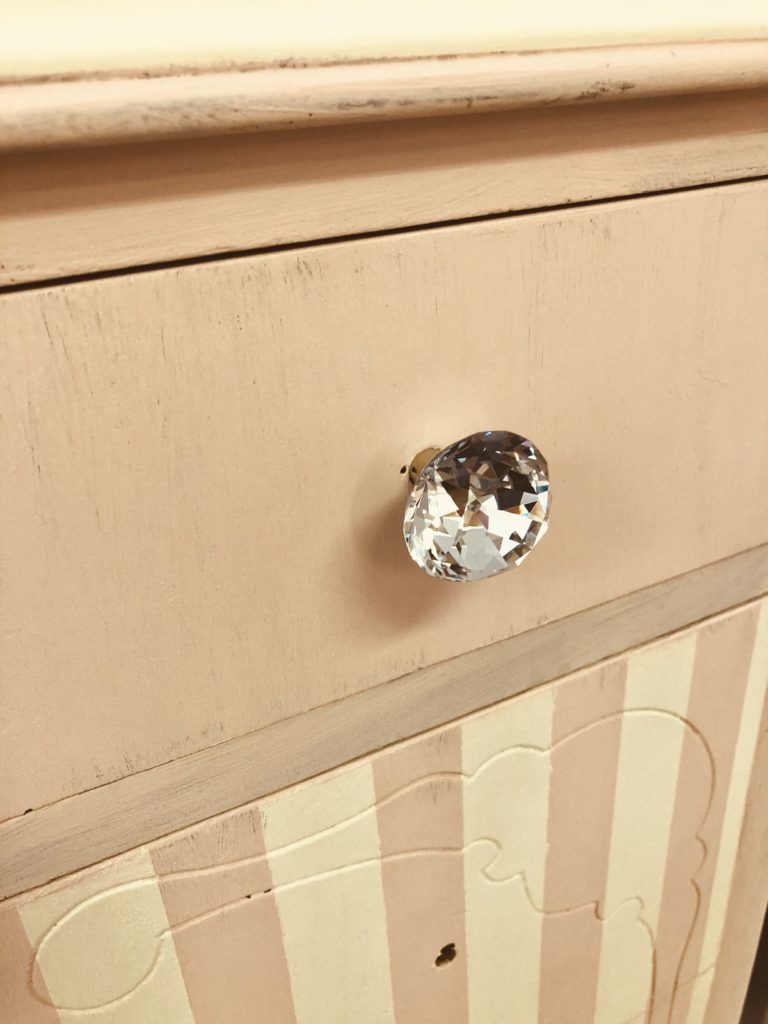 I'm also glamming her up with pretty hardware… not sure exactly which style yet I will choose…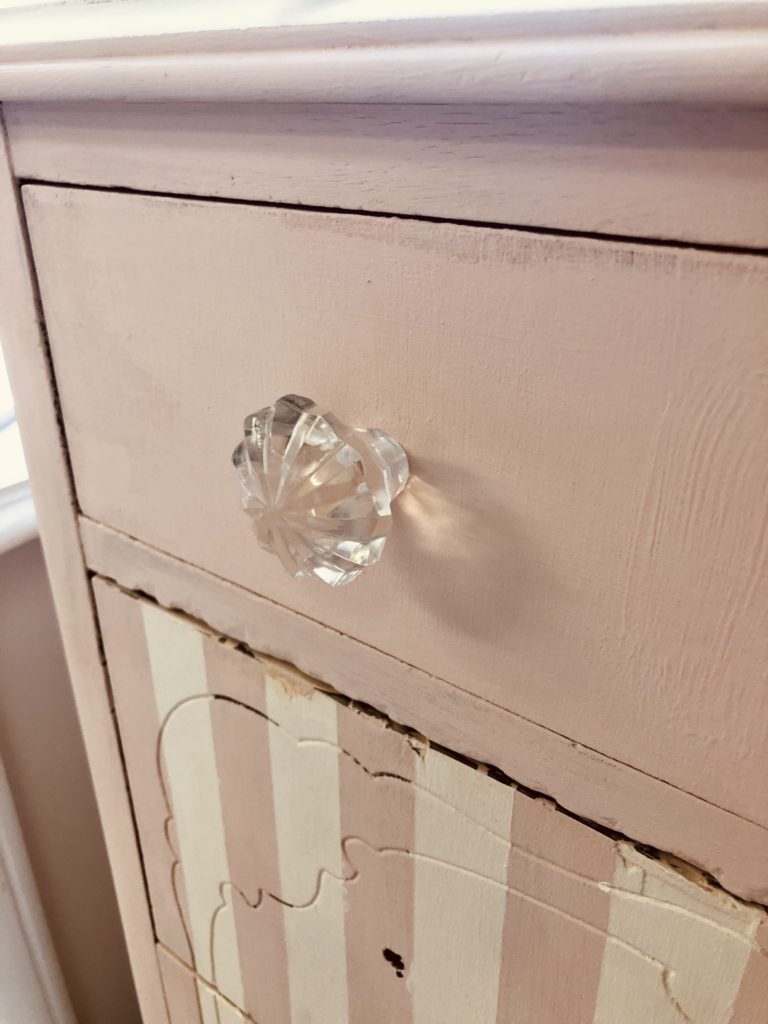 I like them both but one is softer than the other. I think I will know more when I put the transfer on.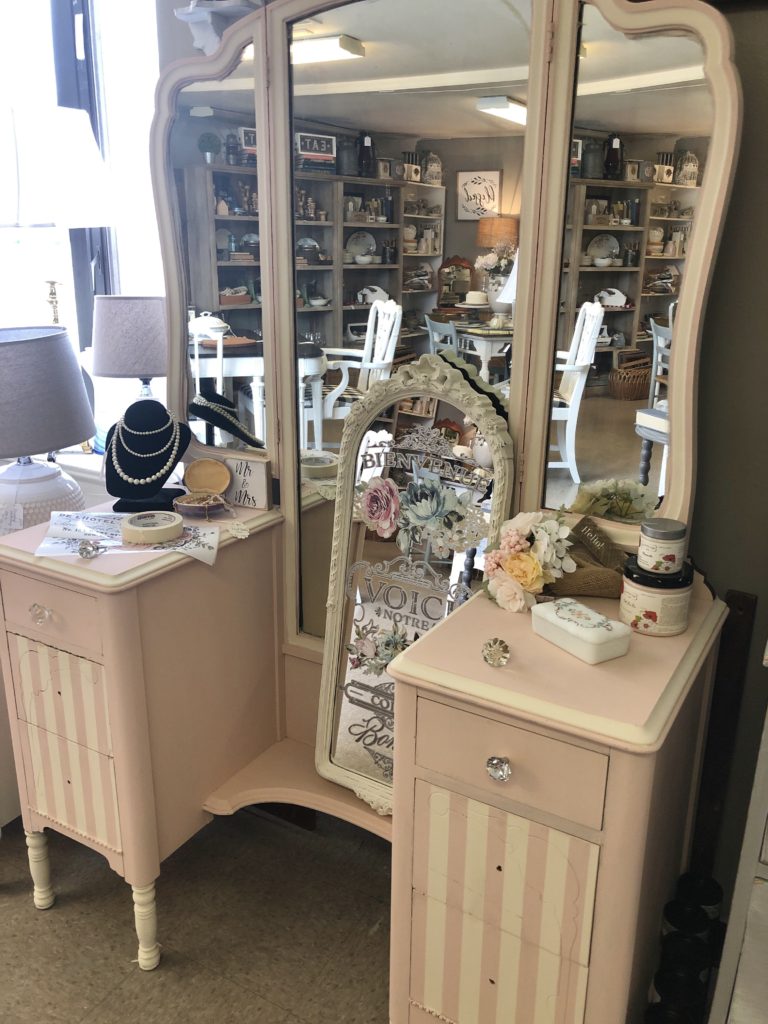 I'm looking forward to sharing the "completed" photo with you all soon! It will be on my Facebook page and the front page of our website when complete!