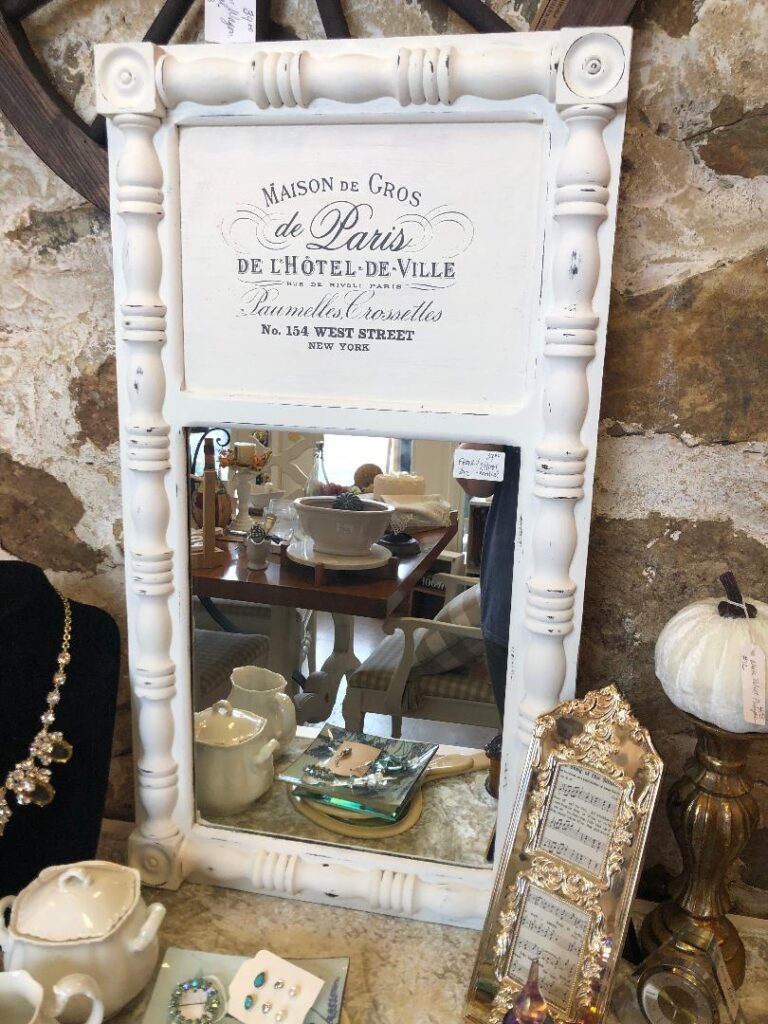 I'm not sure what I would have done without the amazing products called TRANSFERS.
They can transform an old, outdated piece into something beautiful and loved again.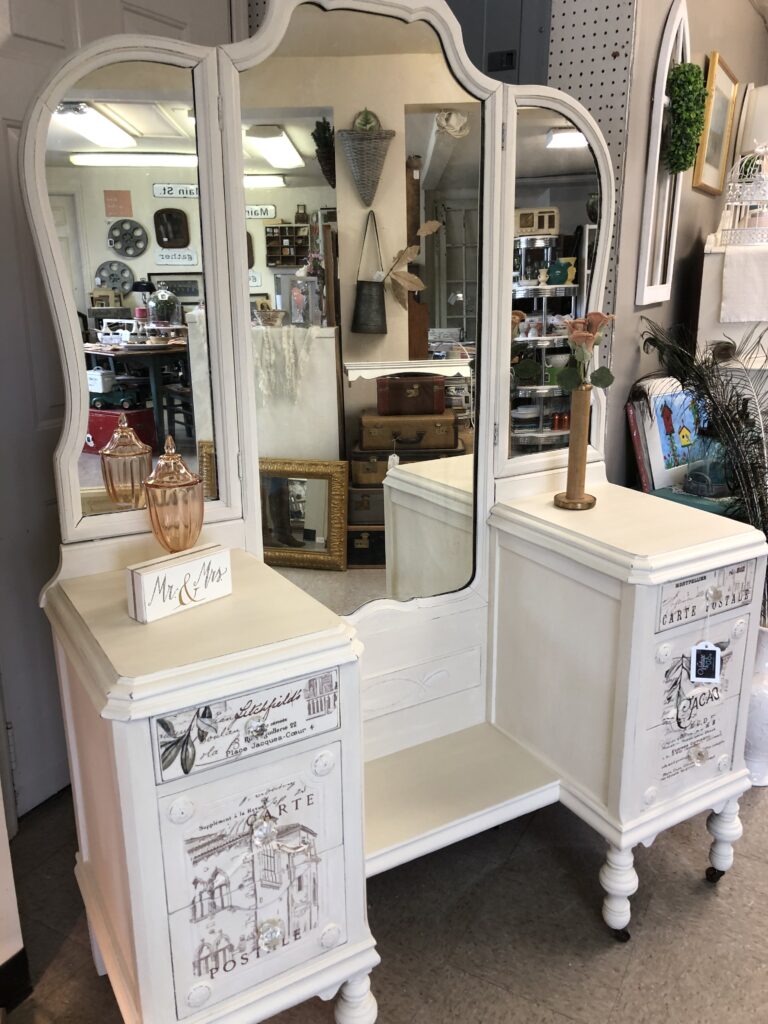 I had no idea how much I would love using them! Take this vanity for instance. This transfer is made up of pieces and parts that I self-assembled together to create this look. I'll probably never be able to duplicate it again.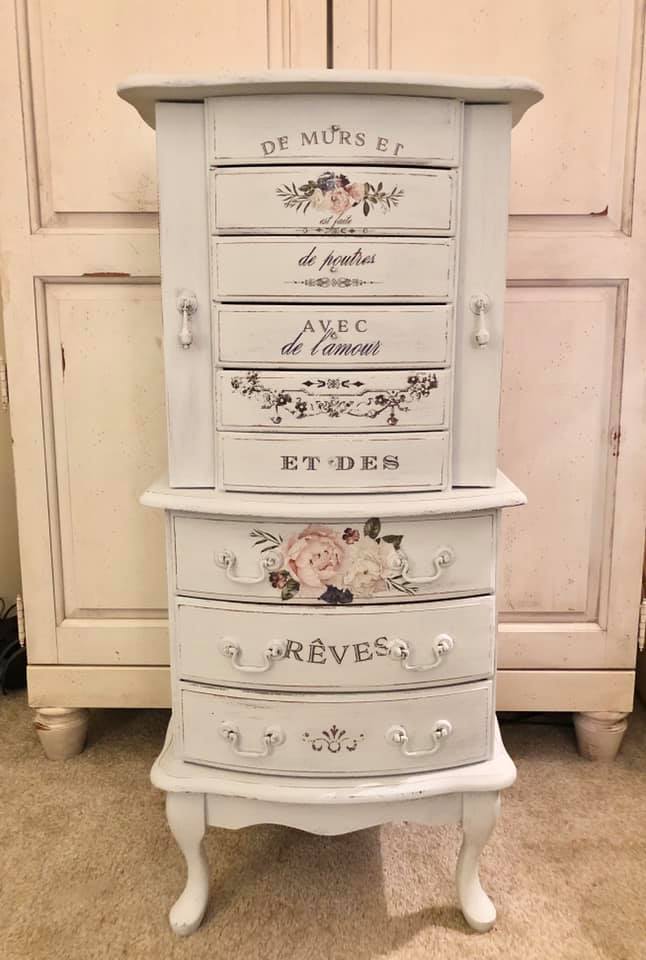 This jewelry armoire was not only given a wash in a lighter color but also transformed into a French beauty. All of my transfers come from the lovely designers at ReDesign with Prima. I think I was in love with them the first time I tried one.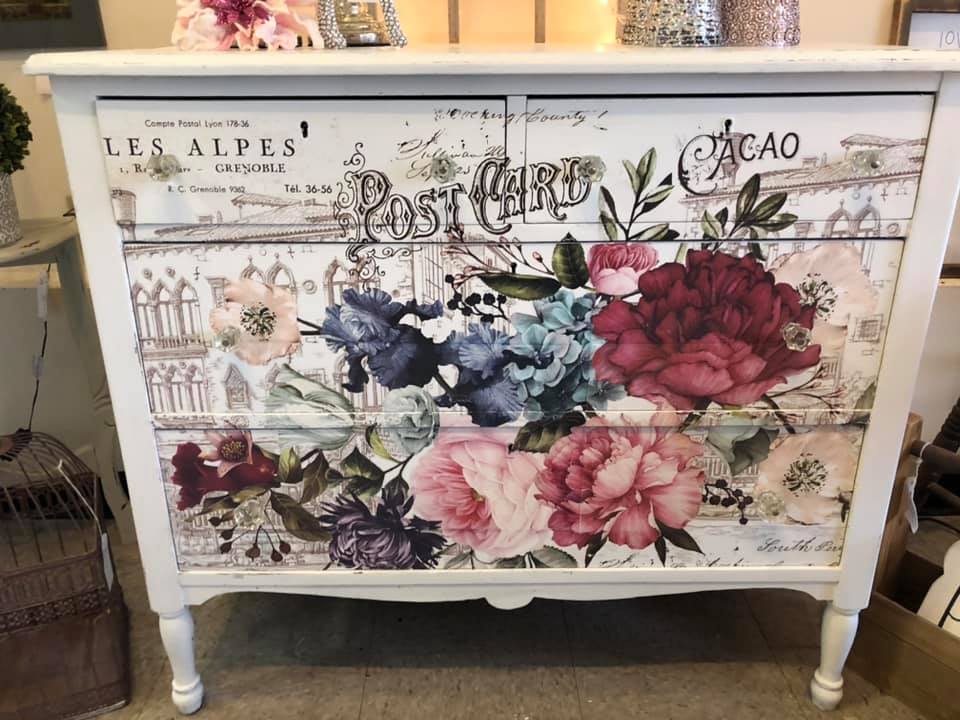 This, I believe, was my first piece. I just fell in love with this gorgeous blend of flowers and French graphics and architectural designs. I have a custom order request to repeat the same thing done here. She will LOVE it!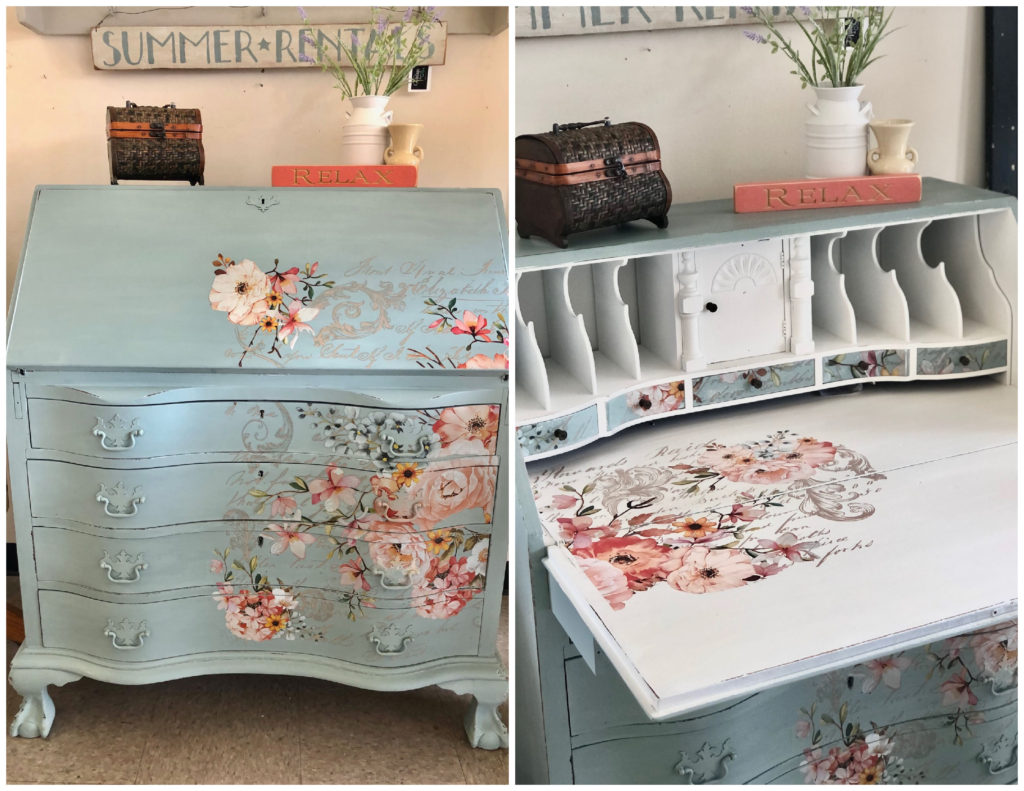 This piece I had lots of fun with. The surprise when you open the desk is my favorite part! Shouldn't everyone have sweet graphics on their small trinket drawers and on the inside surface?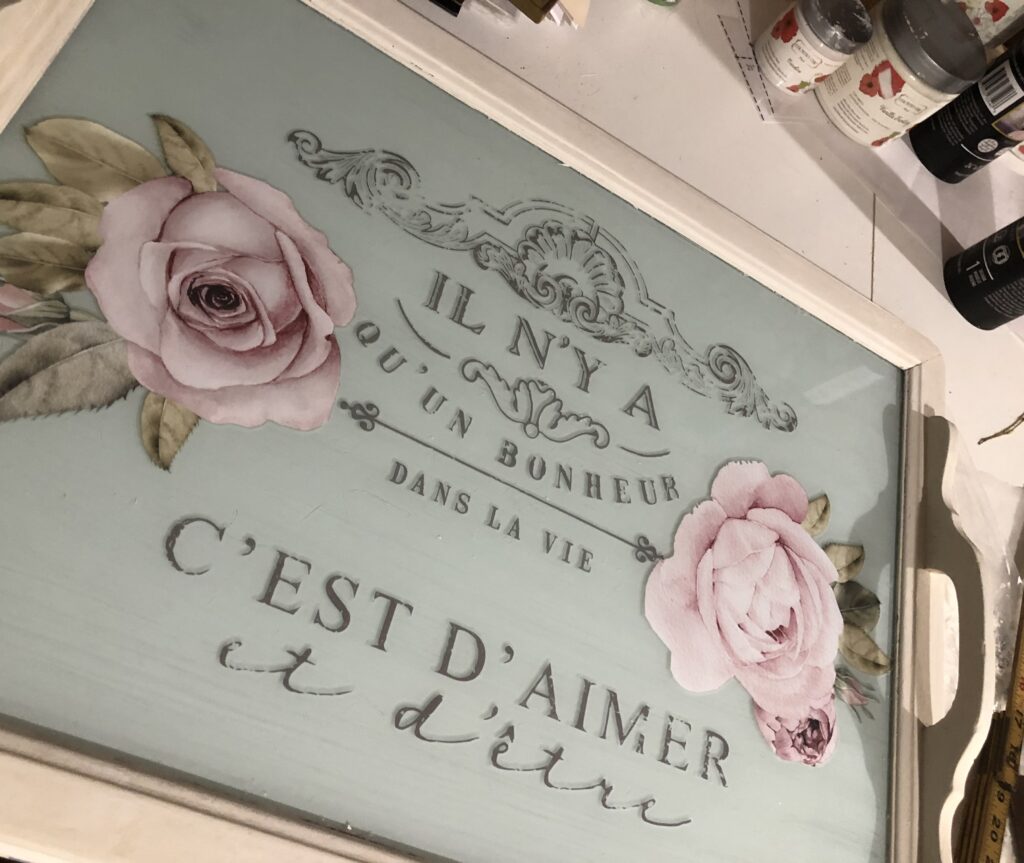 This tray turned out lovelier than I had imagined. And that's how it is with transfers. They just add the icing on the cake, so to speak. This was the top accessory to a vintage end table. Never let a piece go to waste. You just never know what you can do to it until you start piecing things together.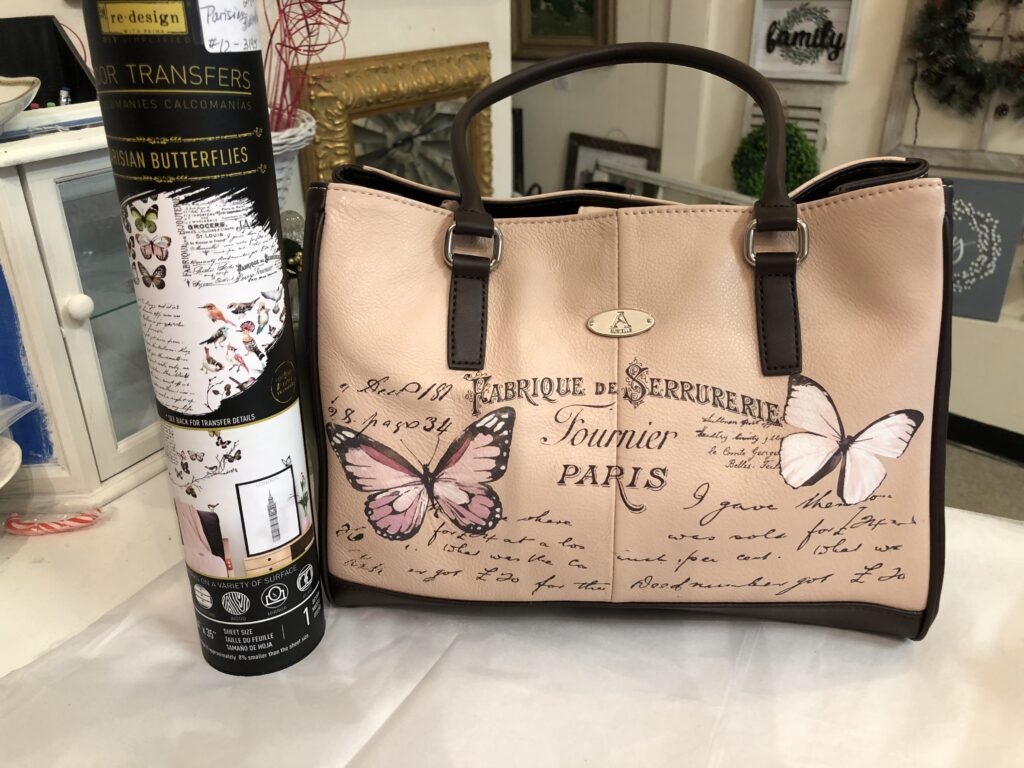 I even transformed a purse! This turned out to be a keeper and I still use it and the transfer is still going strong!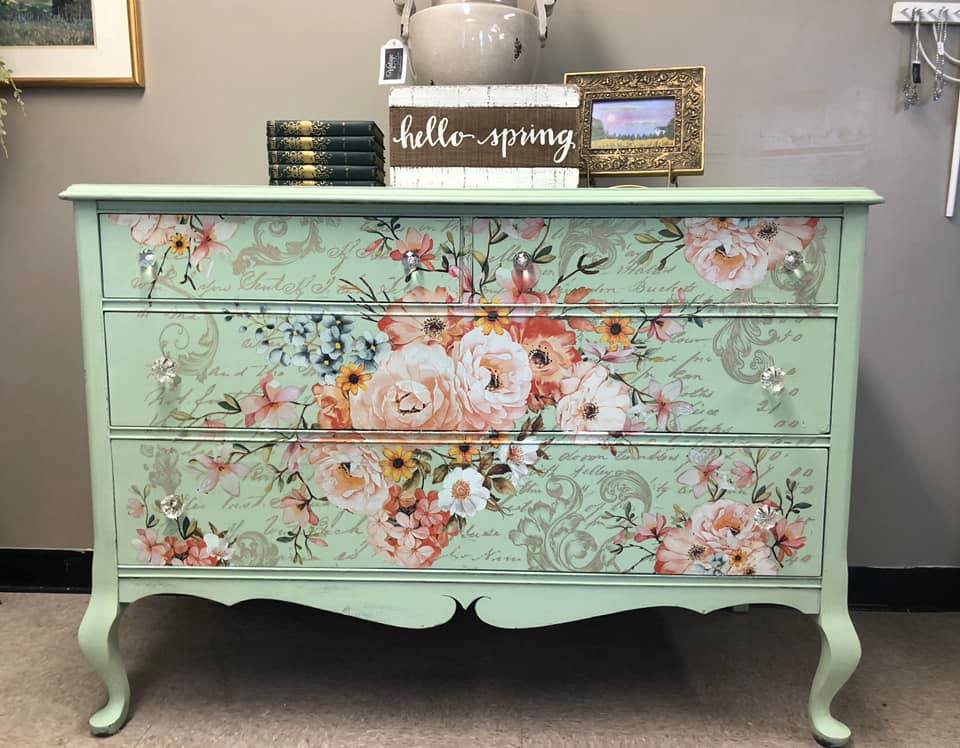 The larger transfers are a little more difficult and take a couple of hours to complete. (At least it took me that long!) But the end result is so worth it! I will add the names of these transfers soon.
I'll be back to share more about what we do in the shop… with the holidays coming soon I will have announcements to make about our upcoming events and more!
Stay tuned!