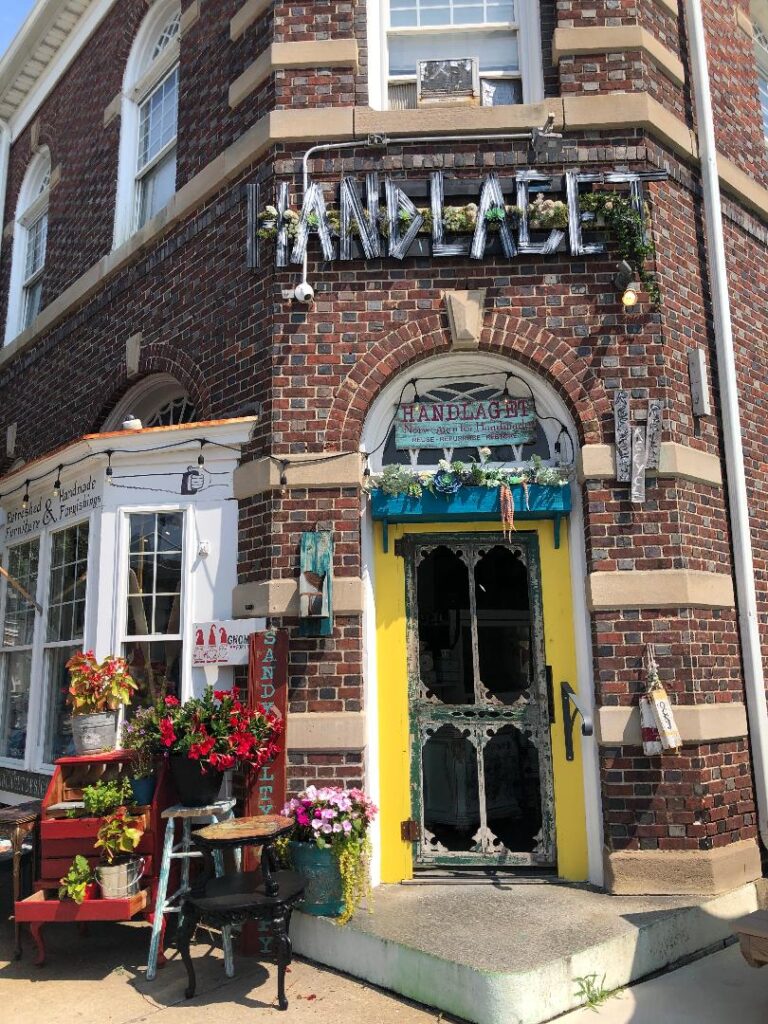 We love staying in Ocean City, New Jersey for our family's summer vacation. This year was the first time we set aside a day to check out the shops along Asbury Avenue, the city's shopping district. It was so much fun when we discovered this fabulous shop called Handleget which is Norwegian for "Handmade."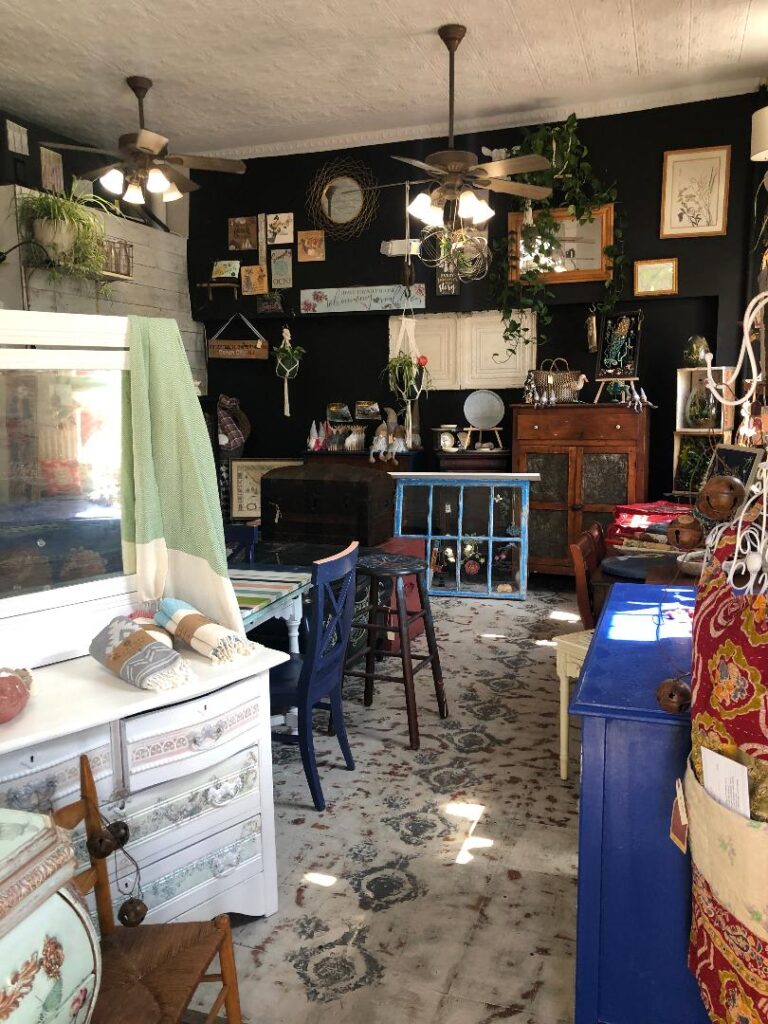 Whenever we walk into another shop like ours, meaning, a shop that repurposes vintage furniture and other home goods, we start looking, smiling, and showing each other unique pieces. It wasn't long before we met the gals who work in and run the shop, Tina (Christine) and Kat.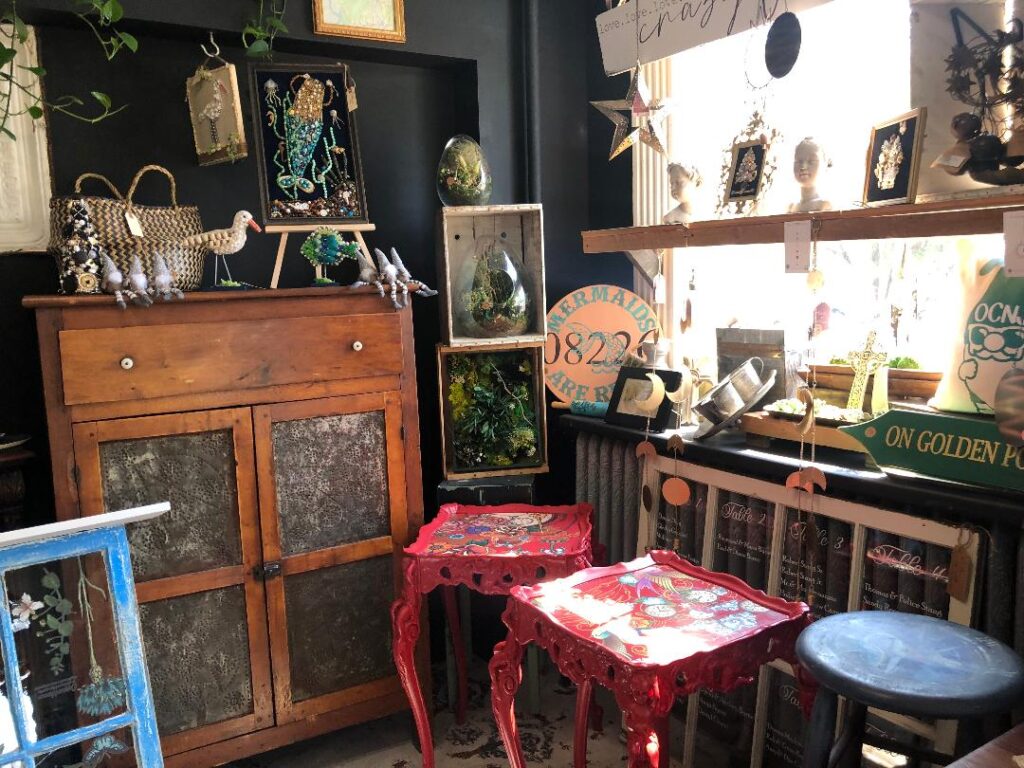 We had so many things in common when it comes to refinishing furniture and repurposing household items and it was great to see they are also a ReDesign with Prima retailer. And they are not afraid of color. Bold reds, blues, and other rich hues seem to be a trend in this shop and it all comes together so well with their eclectic style which means you should check back often to see their new arrivals!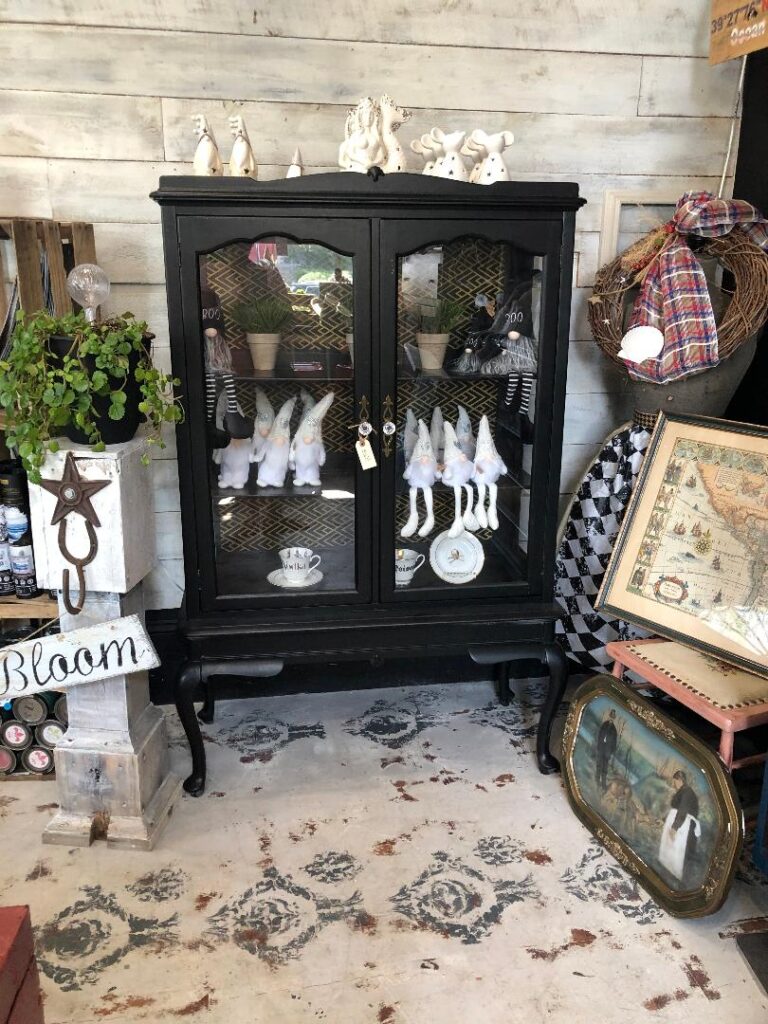 We loved so many of their pieces which range from Boho multi-layered, mixed-media style to classy-and-chic like the antique china cabinet above. There were so many pieces that inspired us…. including this beauty below: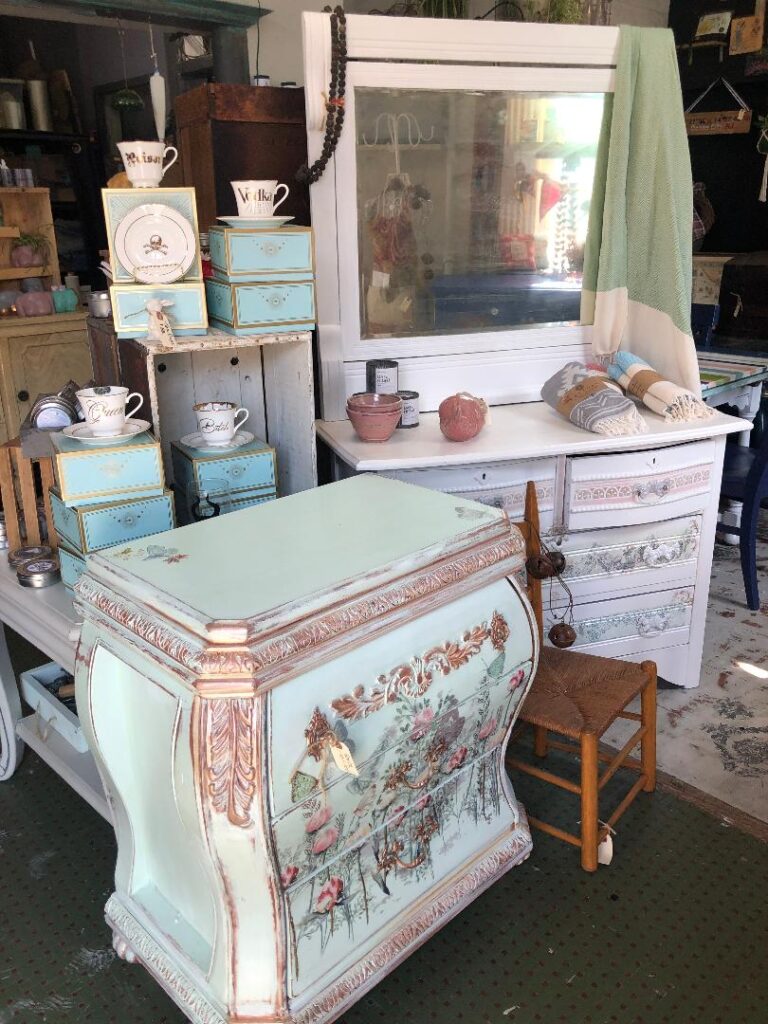 Is this Bombay chest gorgeous or what? I love the light aqua color with the extra heavy distressing… something we tend to be conservative on…. but it looks soo nice with the ornate wood details and the transfer. I would think this piece would sell quickly. Definitely on my LOVE IT list! (Especially for a home at the beach!)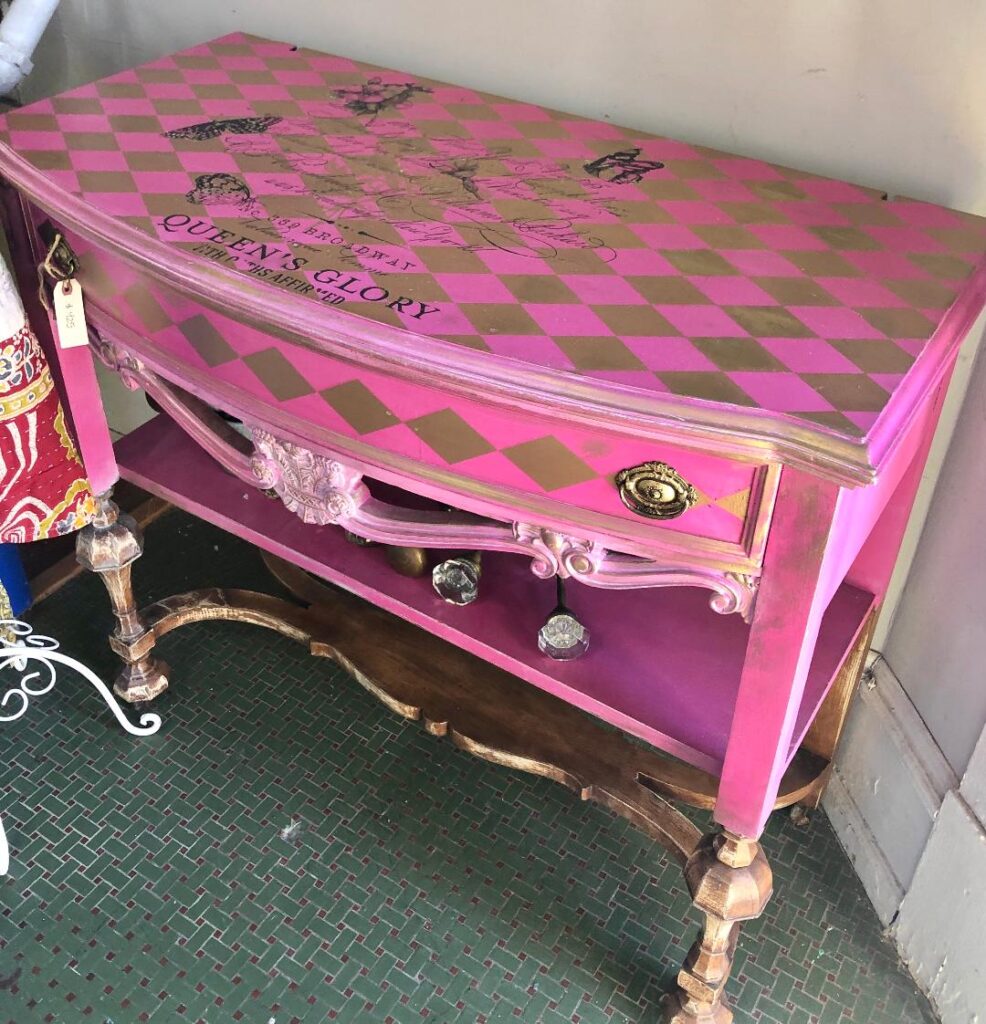 Also cool was this hot pink number with many layers and bits of eye candy. Yes, please! Ooh, la la.I have done a set of three stacking side tables before but I haven't been able to find one in a while. I love what they did here with the French Linen style and the numbers. We love getting new ideas! As I said, it's so much fun seeing what other shops do… its good to be inspired and come back from vacation and dive right back into furniture and home decor decorating.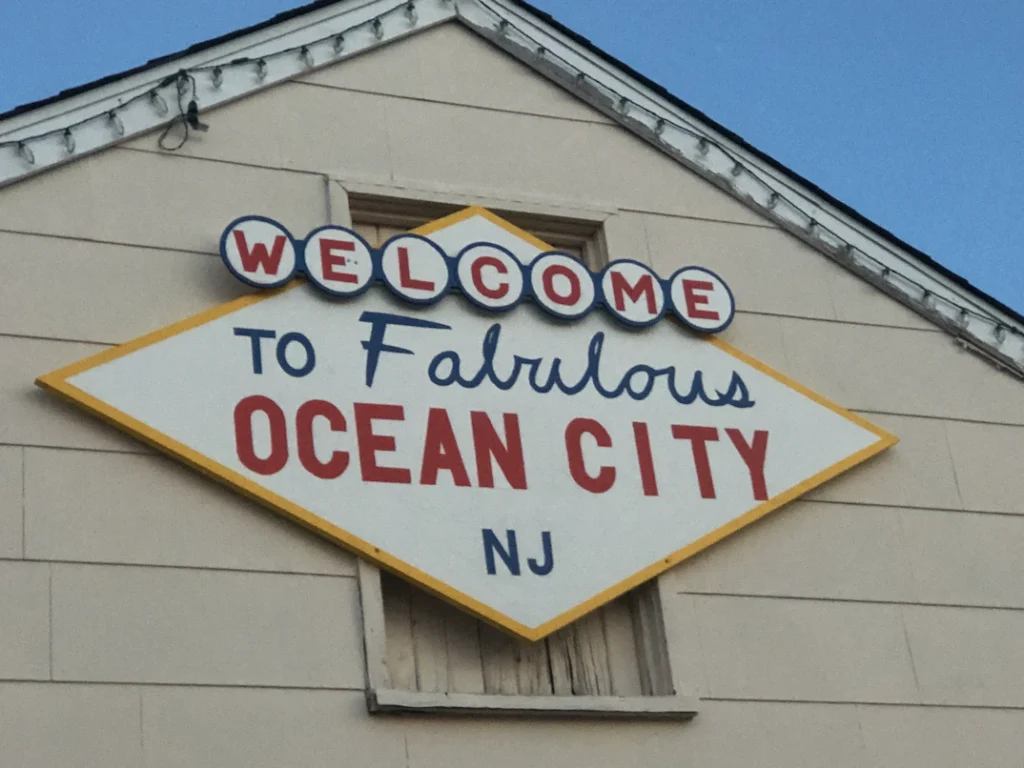 So if you are ever in the Ocean City, NJ area, please stop by and check out Handleget! Christine and Kat are so friendly and they will get you exactly what you need to customize your home decor. We'll be back!