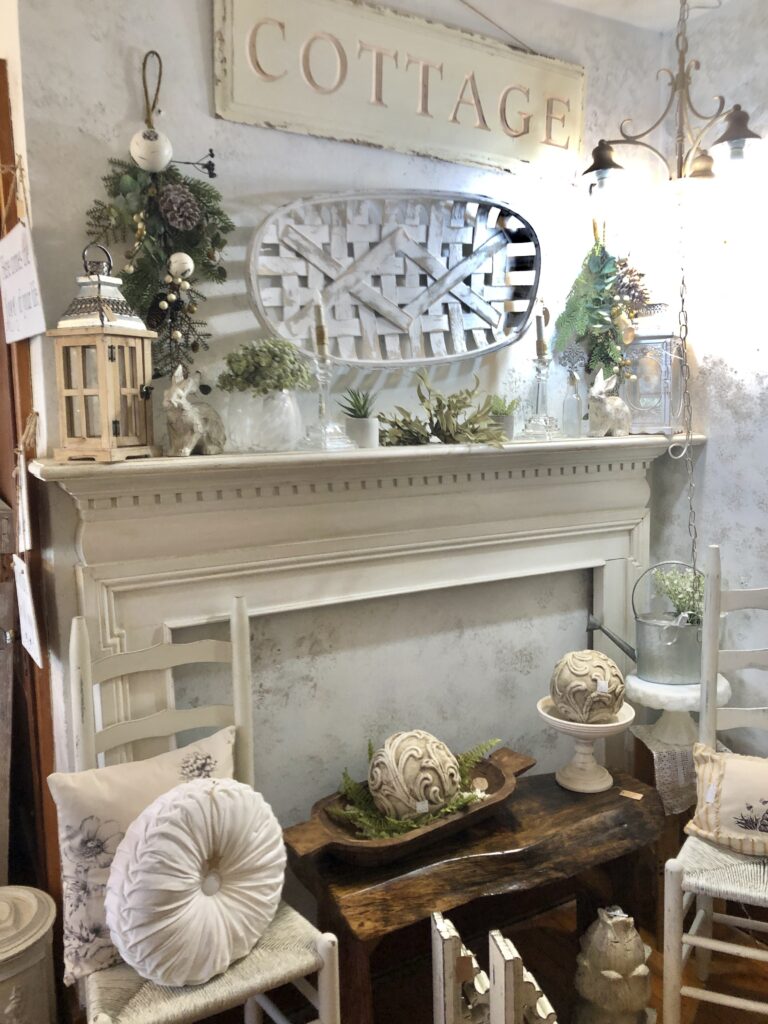 Every year we head up North to a lake town for our summer vacation. We always find something fun along the way and guess what we found? A shop like ours… with painted furniture, vintage goodies, and cottage-style home decor. I loved the room above!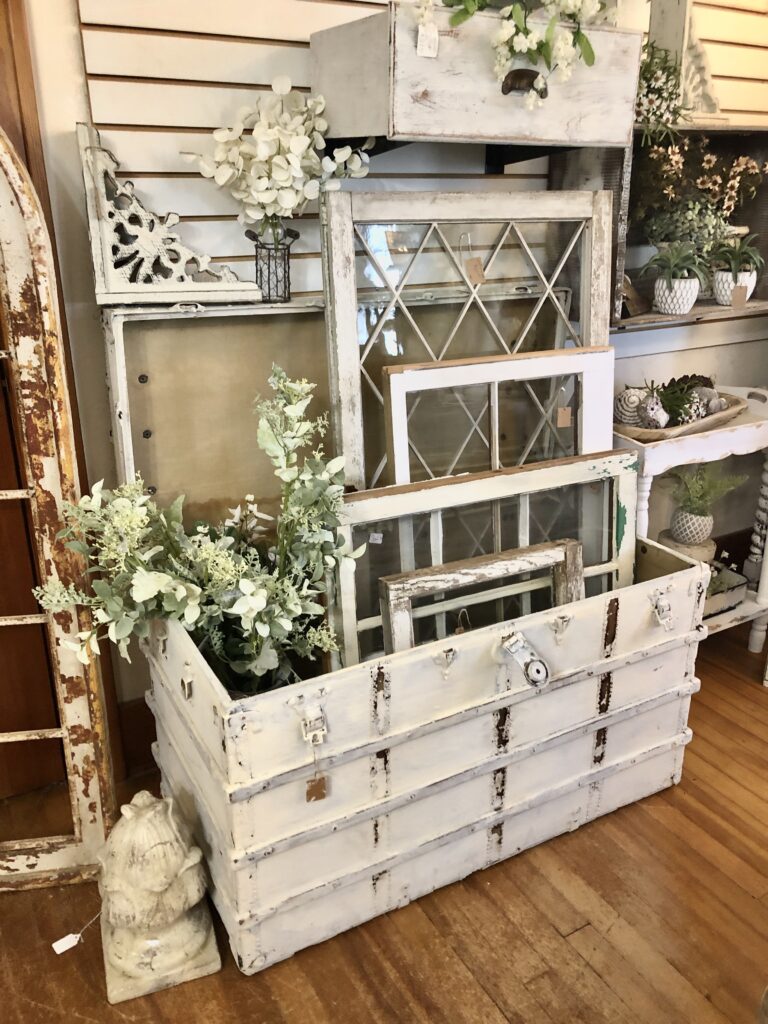 Old frames inside an antique white-washed trunk? Greenery and architectural stuff? Yes, please!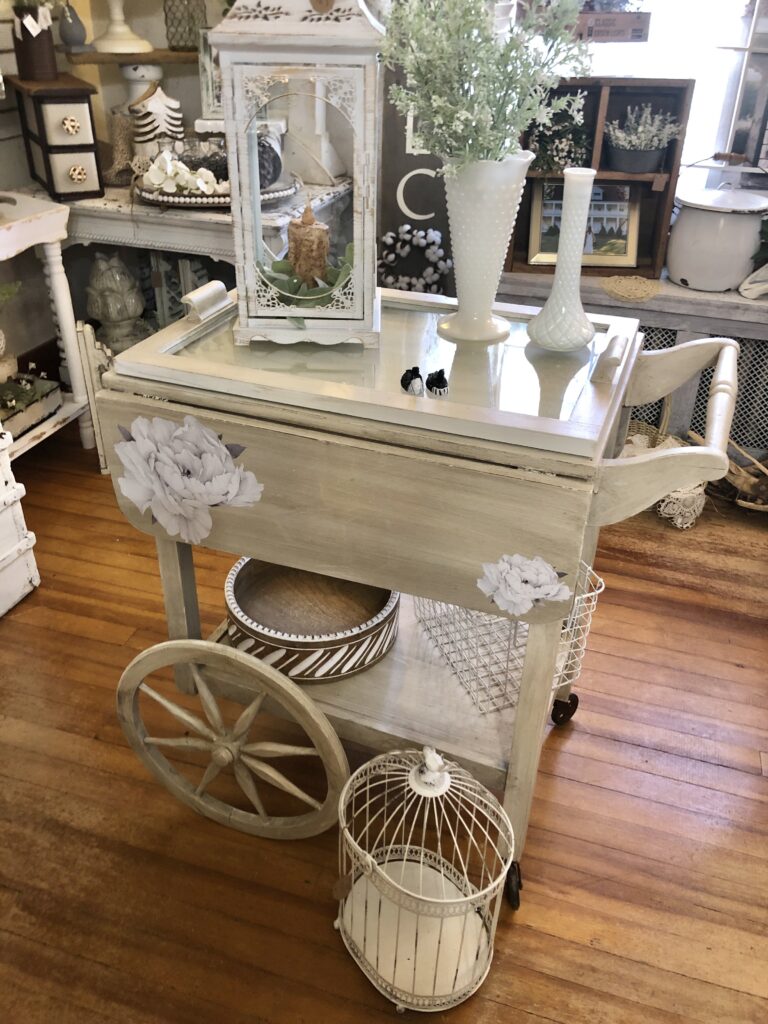 Vintage-painted furniture with a dash of transfers? Lanterns, bird cages and baskets? Oh yes, yes, yes!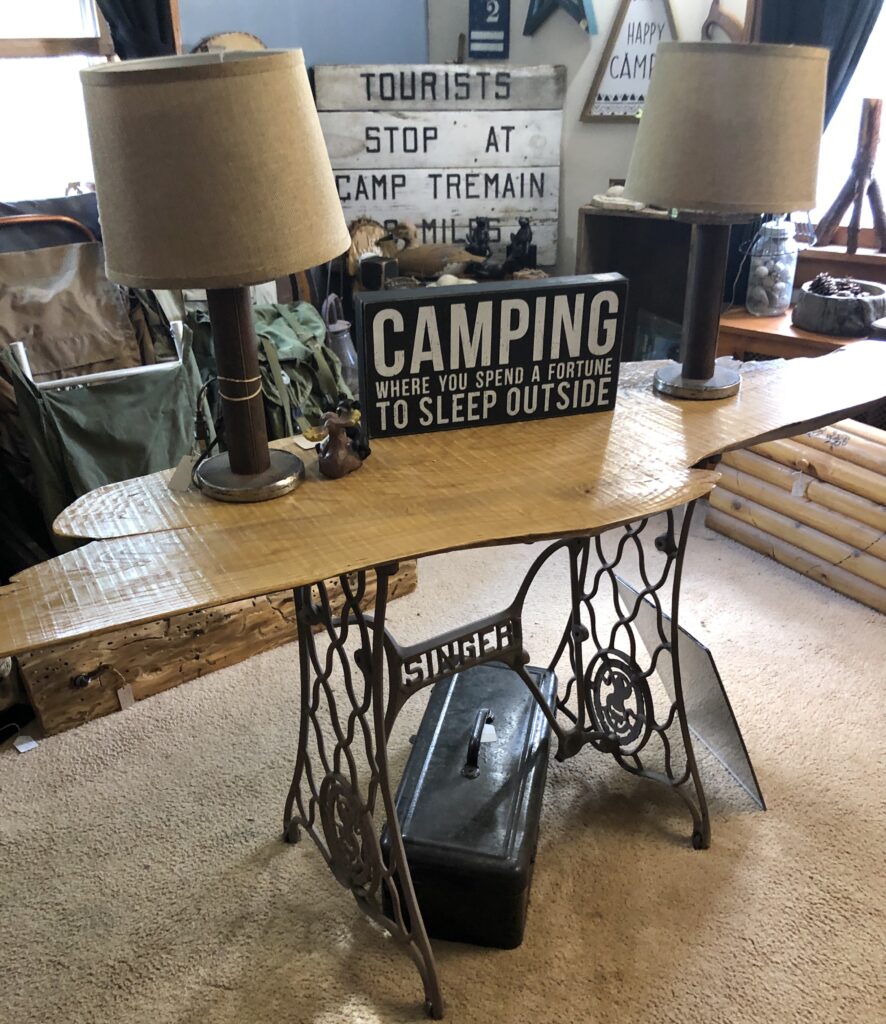 Old sewing machine bases married to natural wood? Love it! (Of course!)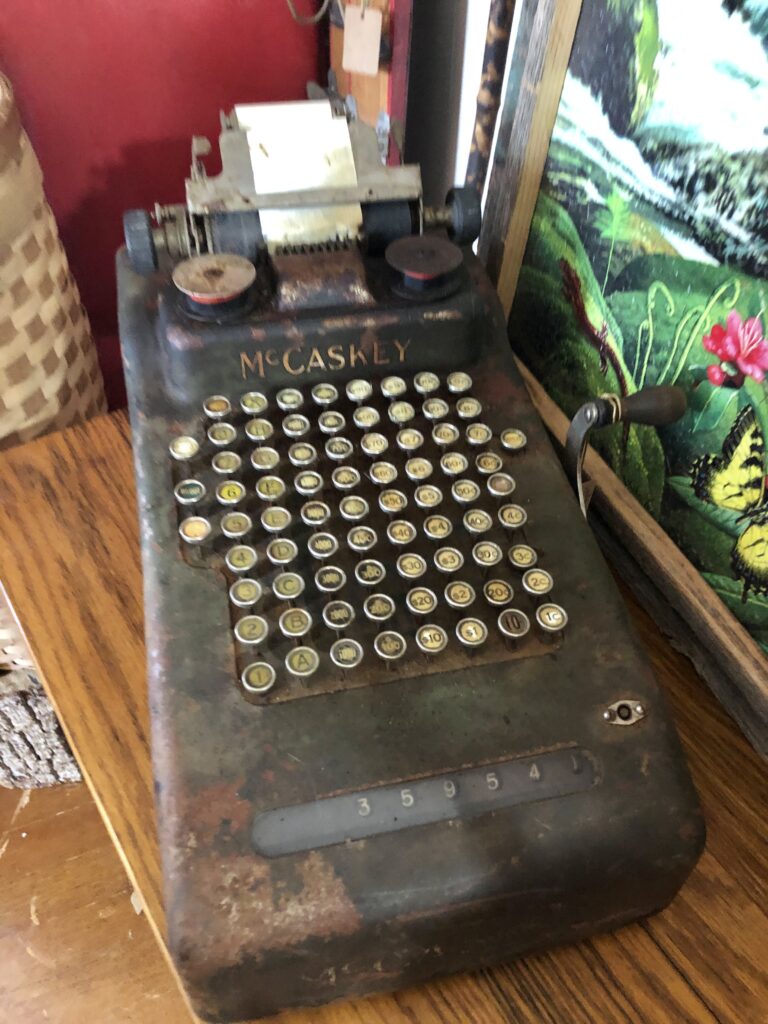 Old rusty stuff? Super cool, even if it's just for looks!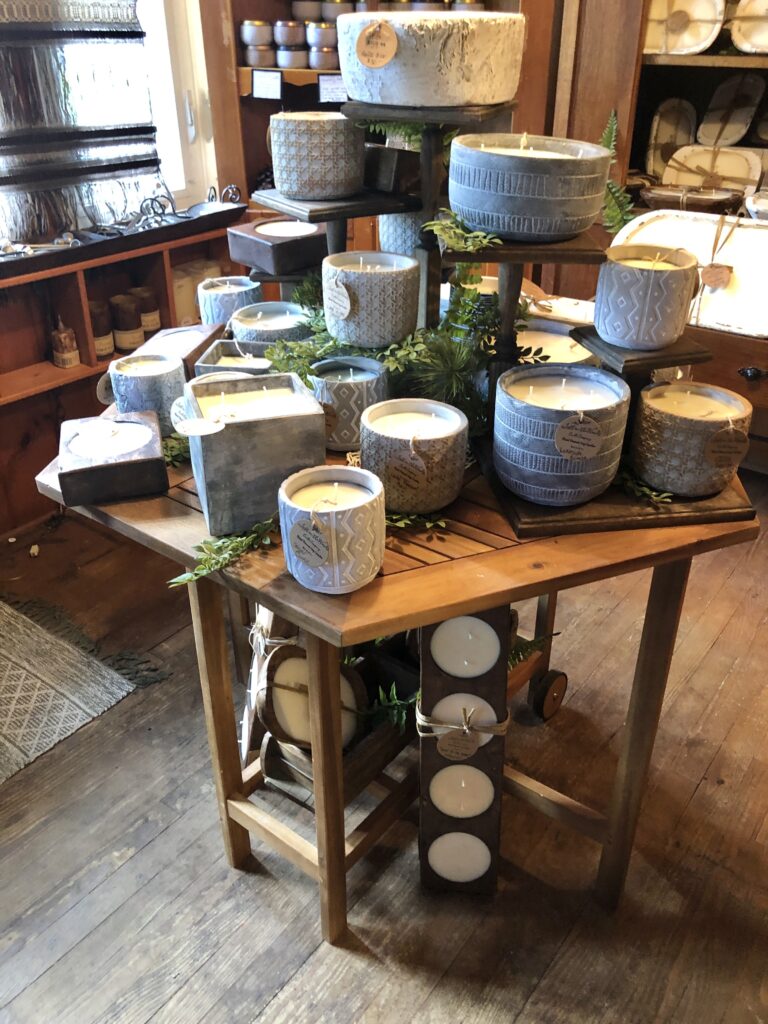 Everything in this shop was displayed well and had a lot of thought put into it… I loved the candle room.
You could even make your own candle choices like the container it went in, the size, and the scent. Hmmm…. interesting!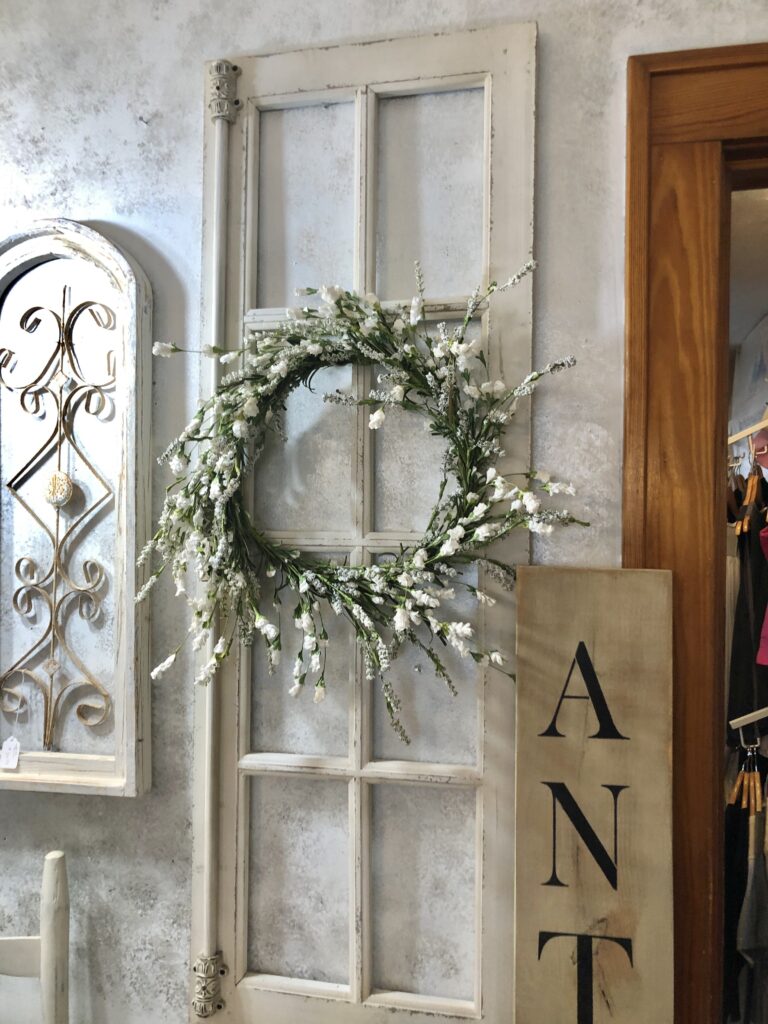 We have similar tastes, this shop owner and me. I love the old window frames and light-colored wreaths. In fact, I have sold this very same wreath in my store. (A cathedral-style frame is almost always on hand in our shop too!)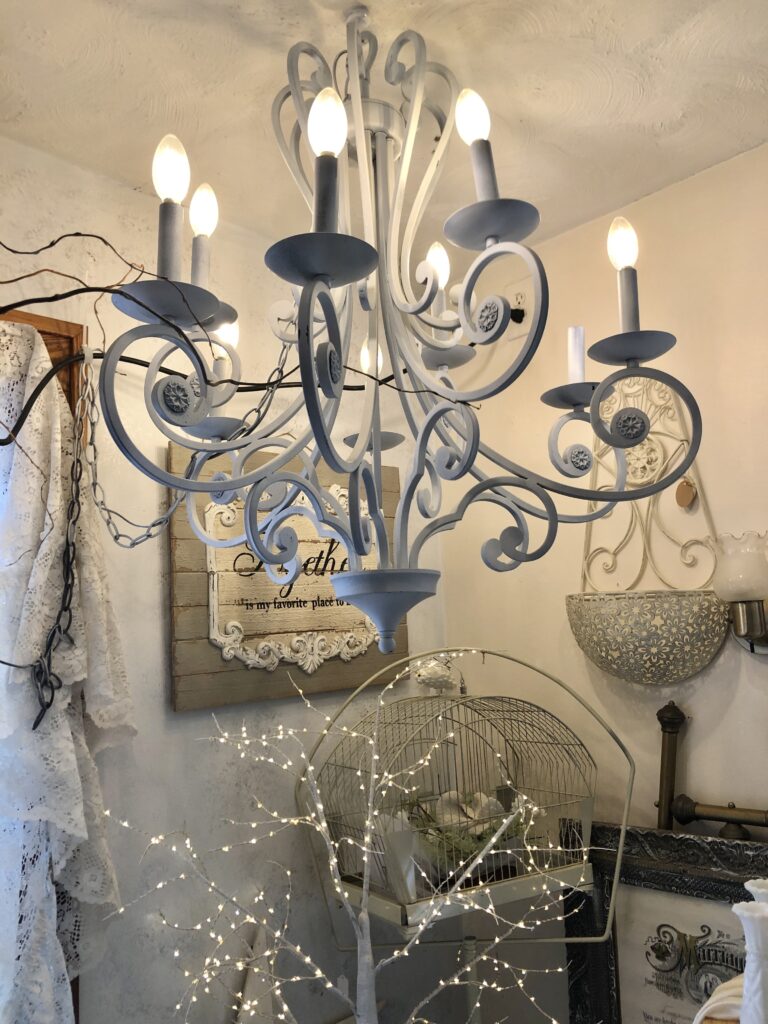 Above…a white painted, repurposed chandy… such new life has been added with this simple change! And looking for more goodies in this photo… I see a cute sign, an antique framed marriage certificate maybe? An old bird cage and some lace for window dressing. The lighted tree is the icing on the cake.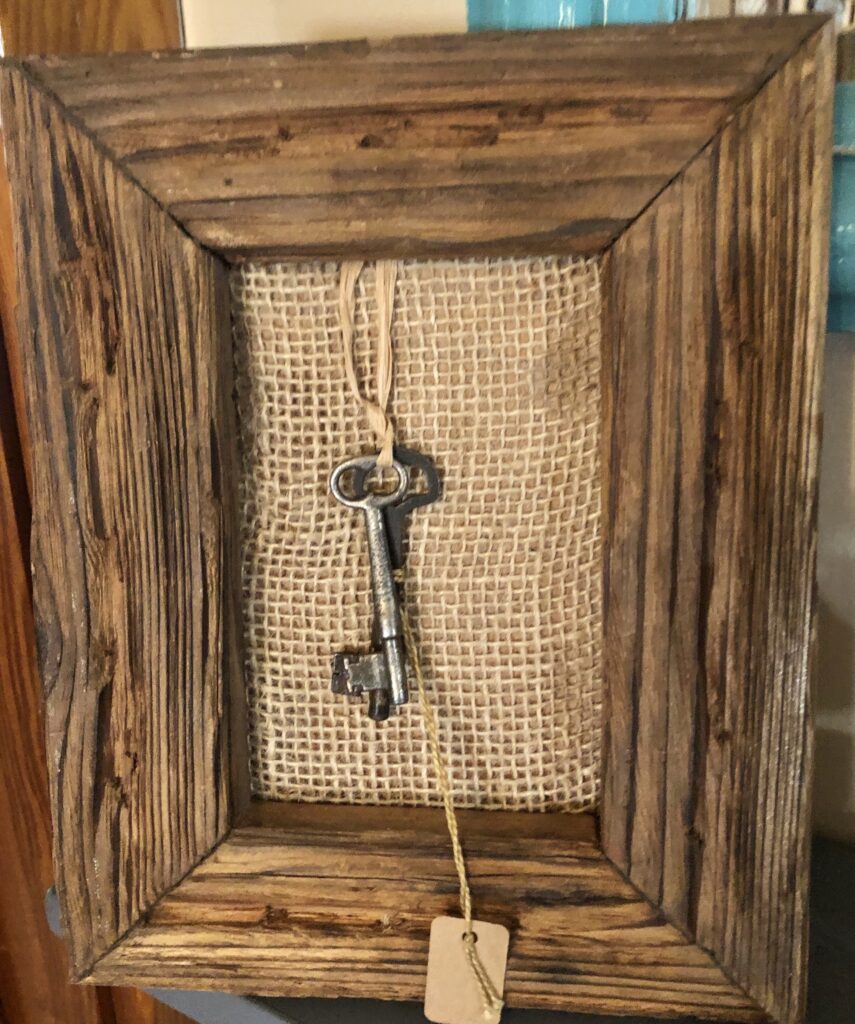 I also loved this idea… the simple household item… an antique skeleton key… Framed over a background of burlap. You might see something like this in the shop soon!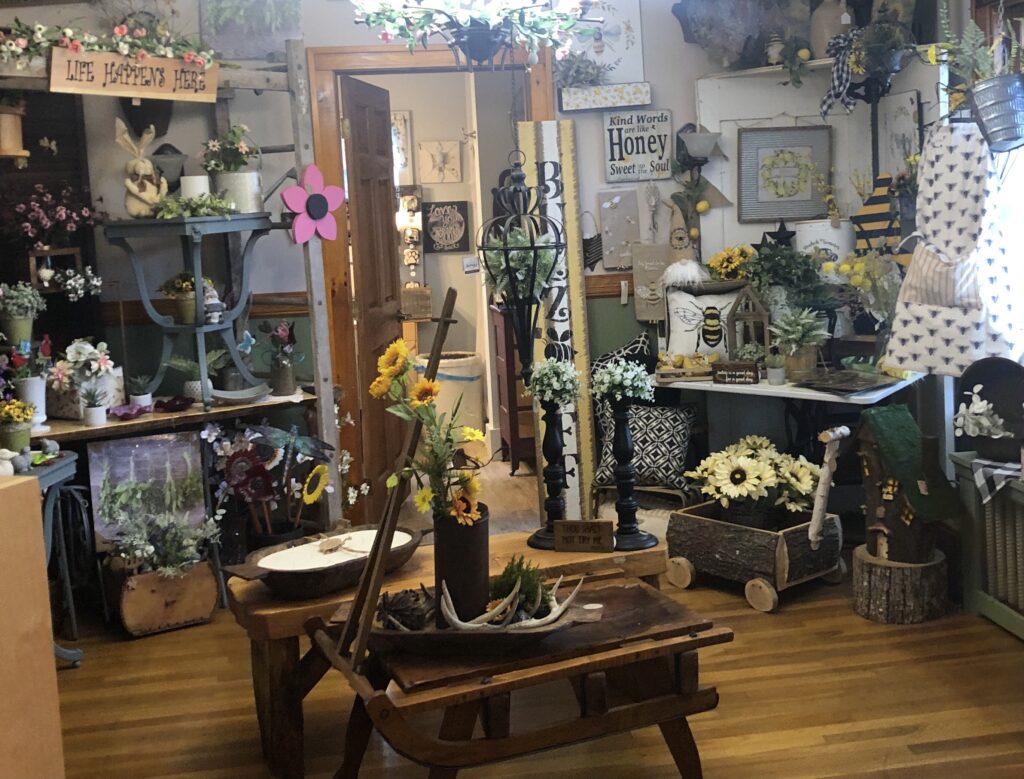 It's fun to take a break and get away… and this shop was full of inspiration. Layer upon layer. Lots of eye-candy.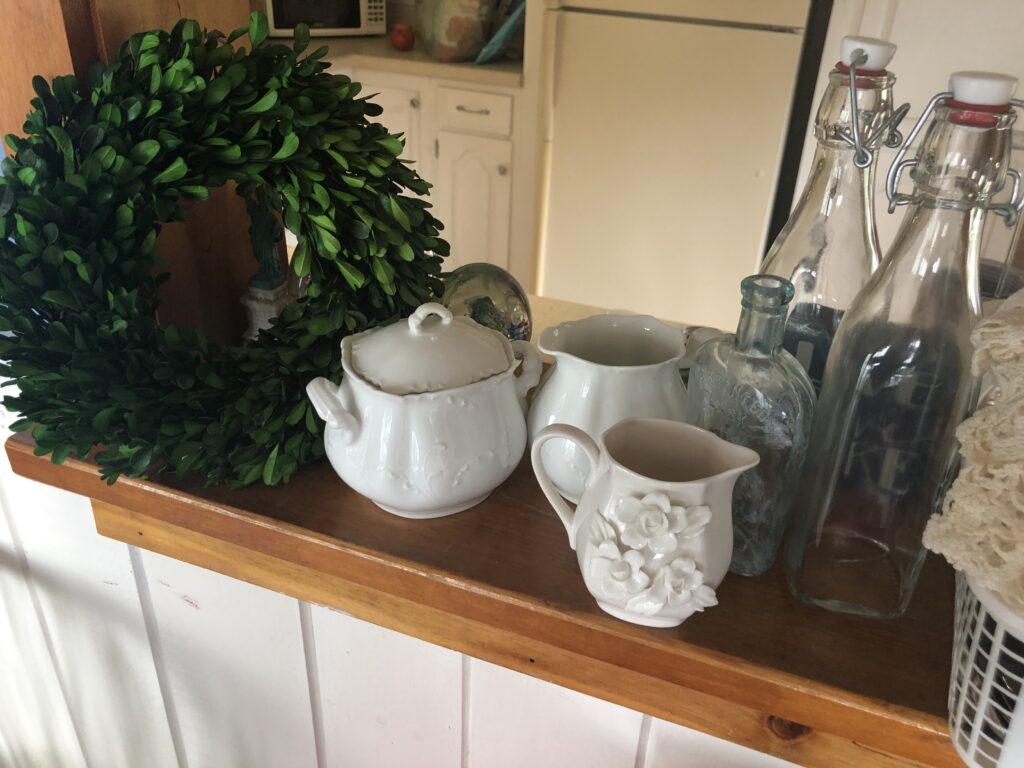 Can't wait to add some of our latest finds to the shop when I get back…we had a great vacation and I'm ready to dive into new displays, new pieces, and new furniture designs!
Stop in and see what's new!