It is the end of June …you may be thinking about road trips. Summer's free-spirited beach plans are on my mind right about now!
It is also time for getting that perfect red, white, and blue for your mantel or other areas you like to add a splash of patriotism around your home! Below are some fun ideas. (Note: None of these pieces are available for sale.)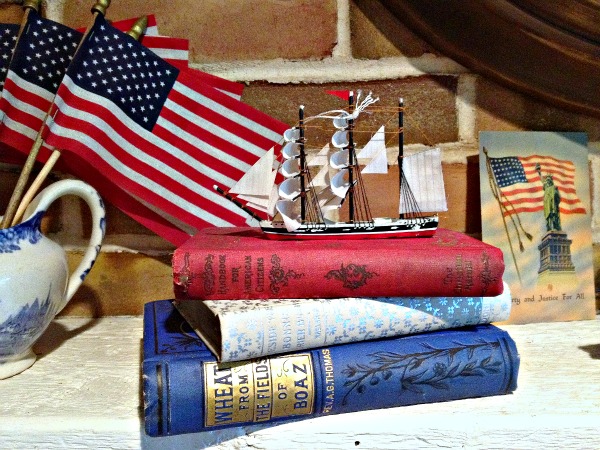 I love using old books. I use them in the shop, too, when creating displays.
These have such great graphics, colors, and textures. A win/win.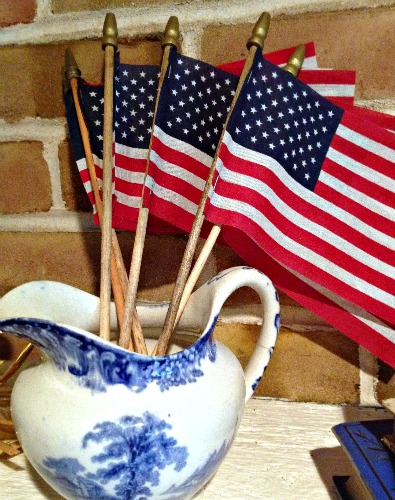 Of course, mini American flags are an easy choice. But why not use what you have … blue and white china pieces are great because they have these amazing patterns and scenes on them.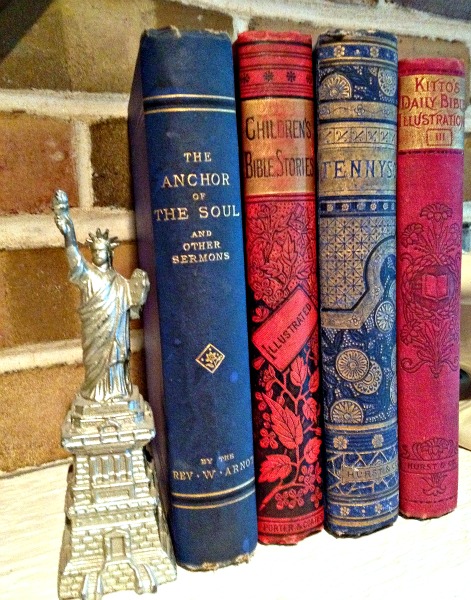 One year I rediscovered those cute little metal souvenirs we used to buy as kids. Such fun!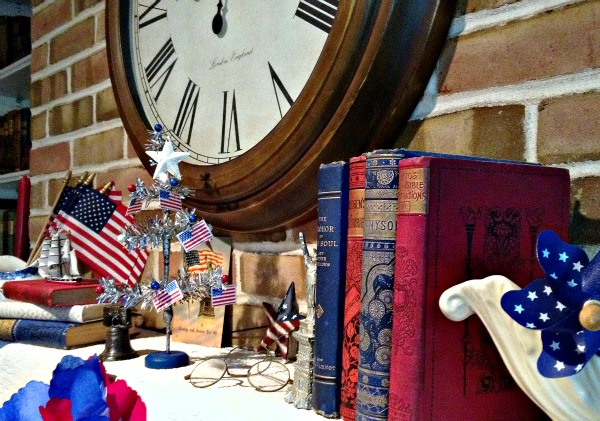 So this was a mantel display I created about 11 years ago. Each year it looks different but I have not been so good at my photo-taking duties!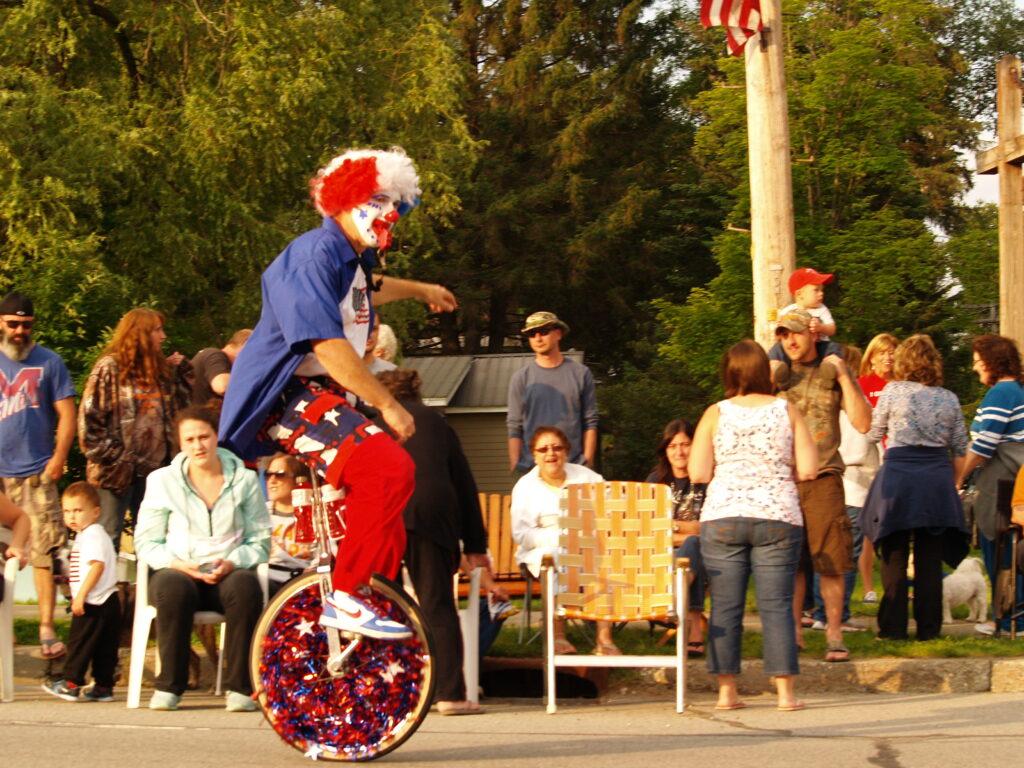 We like to attend a very home-town style parade each year when we are on vacation.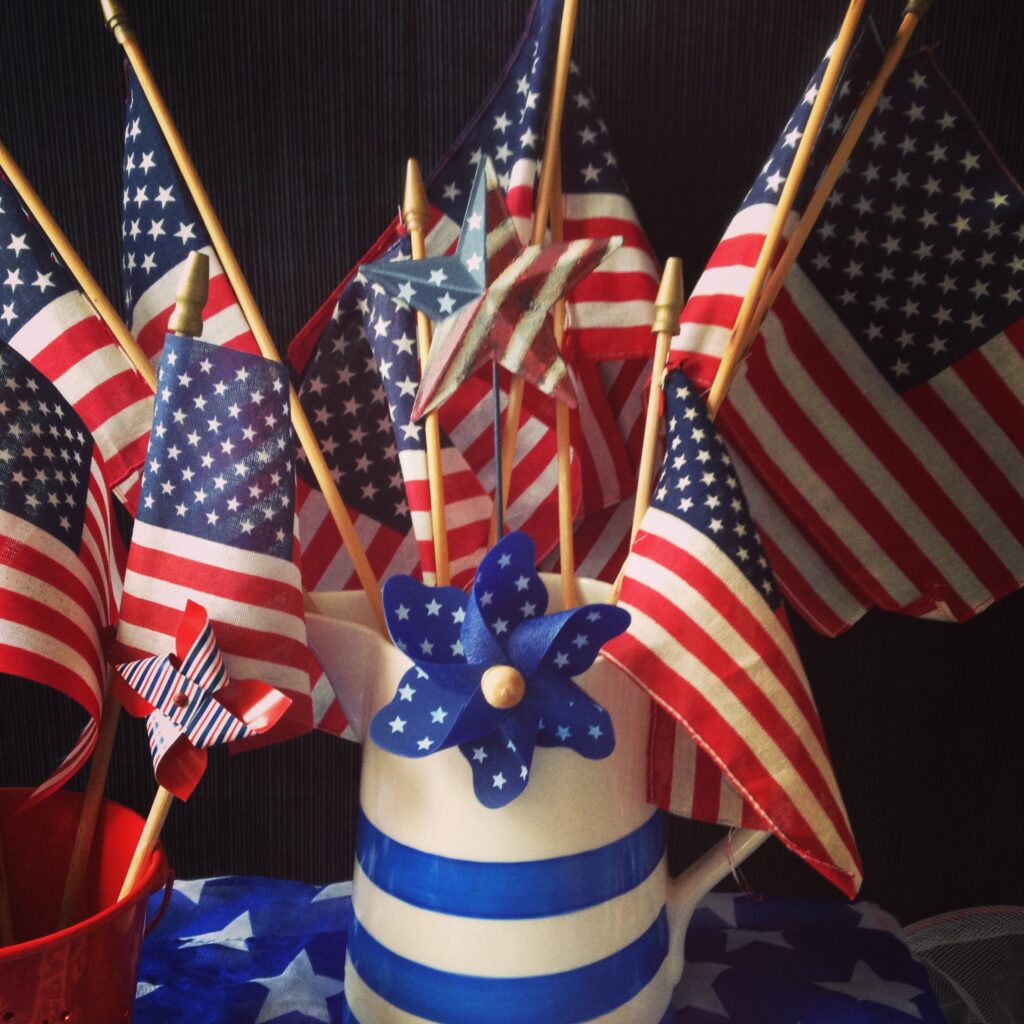 It's good to have plenty of flags handy!
Ceramic pottery in blue and white keeps them contained until it's time to go.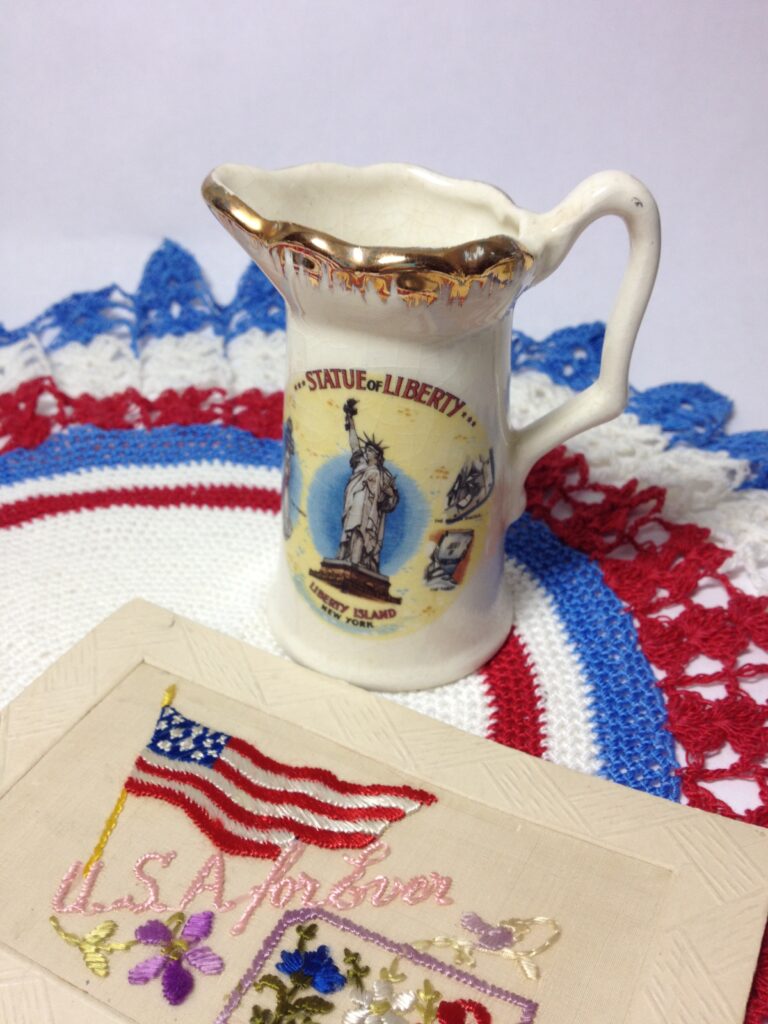 Other fun patriotic items… a statue of liberty pitcher, a red, white, and blue doily, and an antique postcard.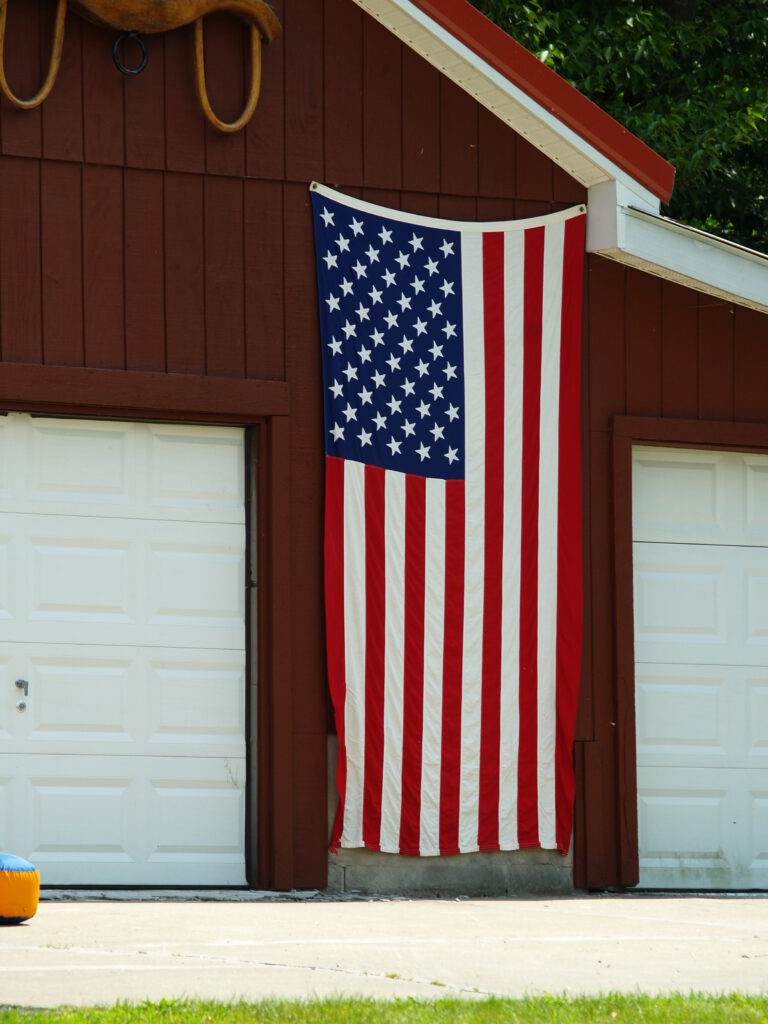 A big 'ol flag on the side of a barn or garage is very patriotic! What a splash of color.
What do you like to decorate with for summer?