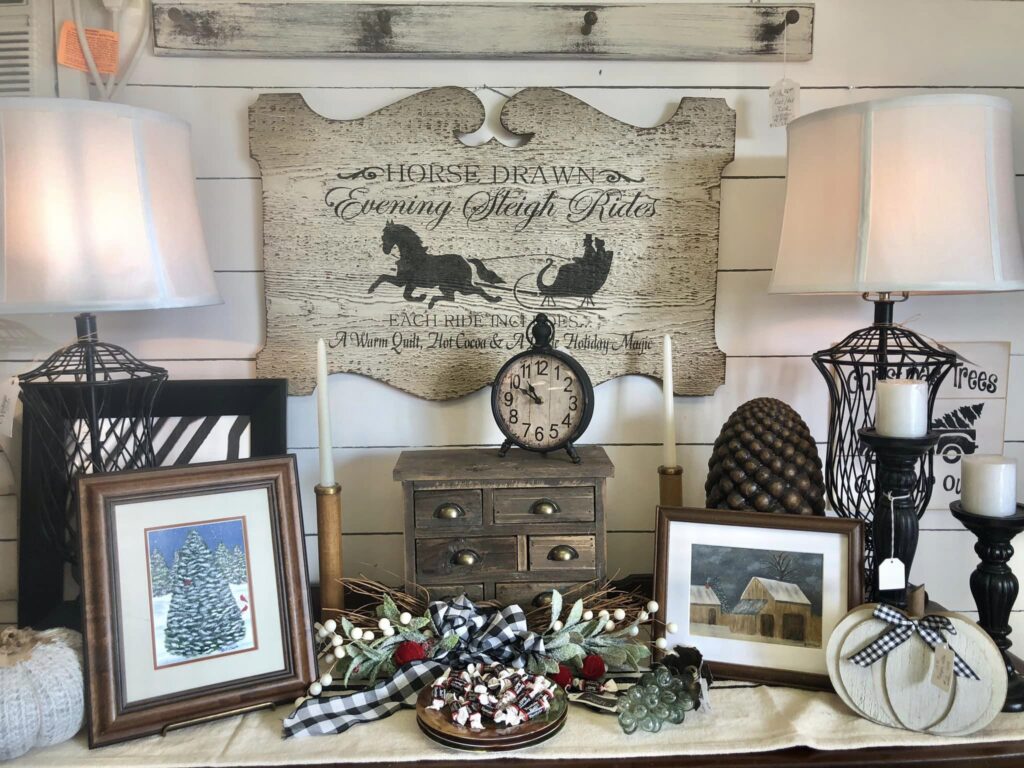 Christmas gift buying can feel stressful at times, am I right? I'm even wondering how I let the season get by me without getting my shopping list done.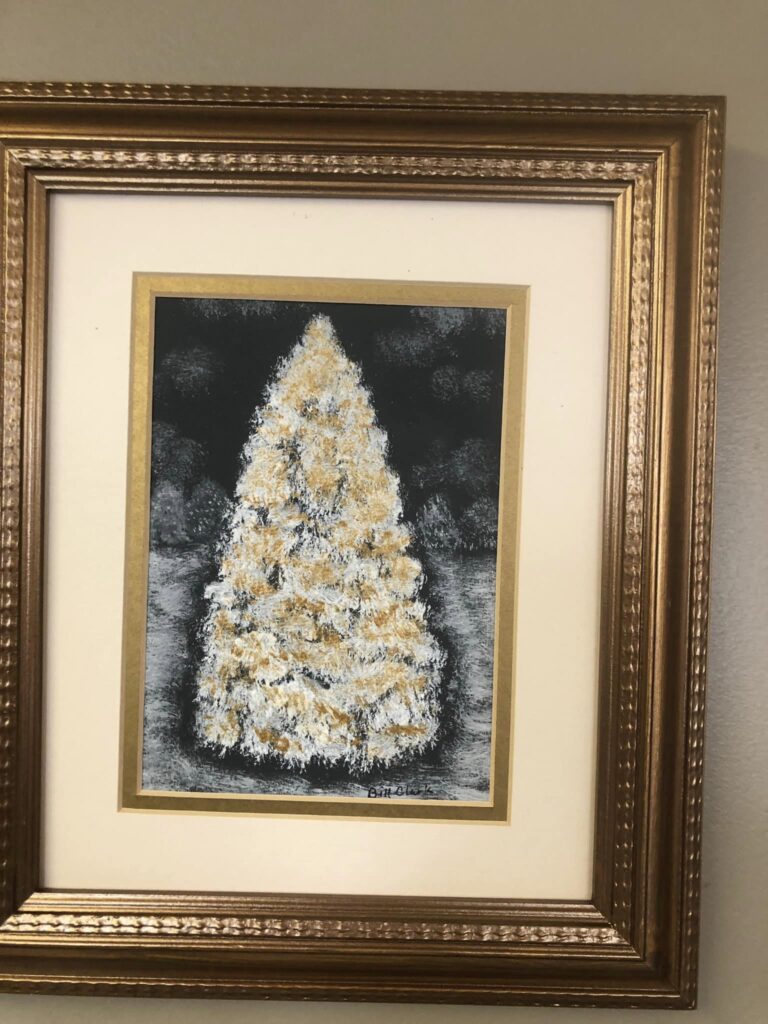 We always have unique items in the shop so if you have someone who has everything you may want to stop in and pick out a original Bill Clark painting.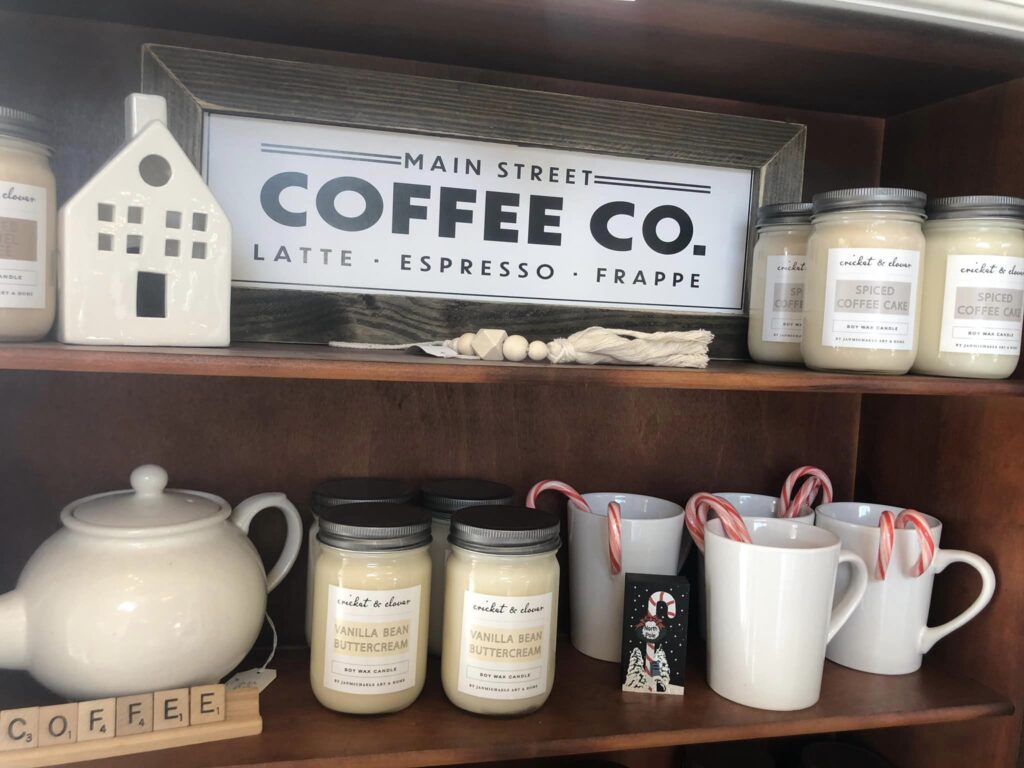 Candles by Cricket and Clover are locally sourced and what's not to love about a long-lasting, wonderfully scented candle?
We are always looking for holiday scents and we keep our regular favorites in stock all year. They make great hostess gifts, too!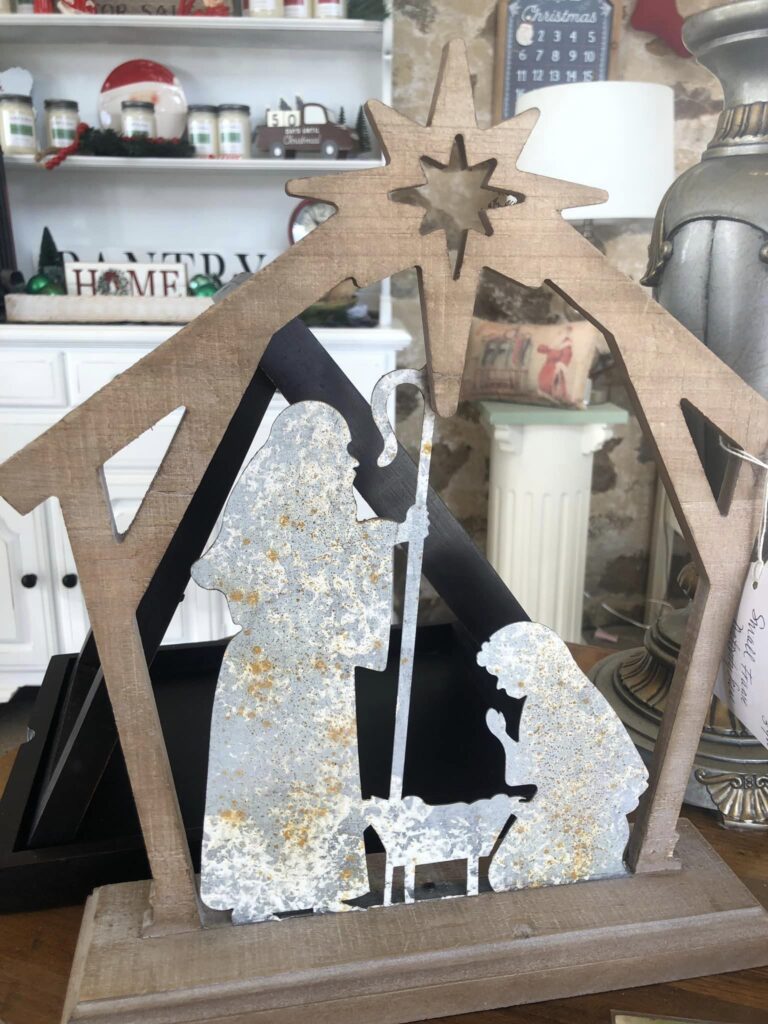 This sweet "farmhouse-themed" nativity scene is one of my favorite styles. It takes up less space on a tabletop and goes well with farmhouse style decor.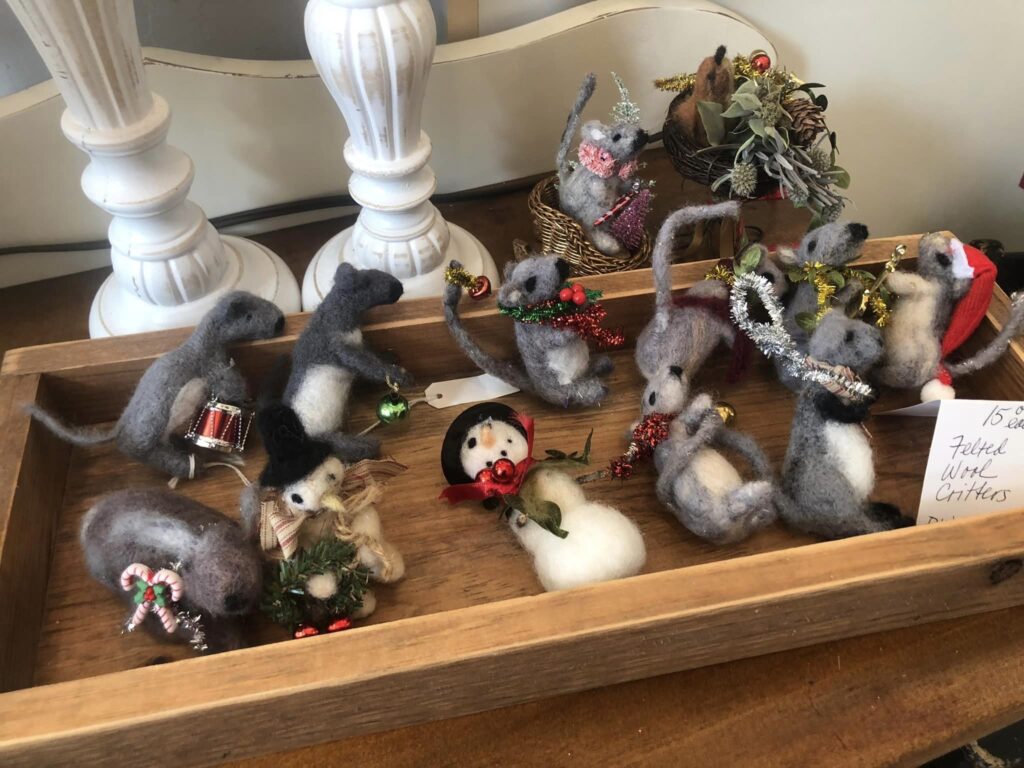 Handfelting amazes me and Beth Walters makes the CUTEST Christmas-themed critters. You won't find these in any big box store.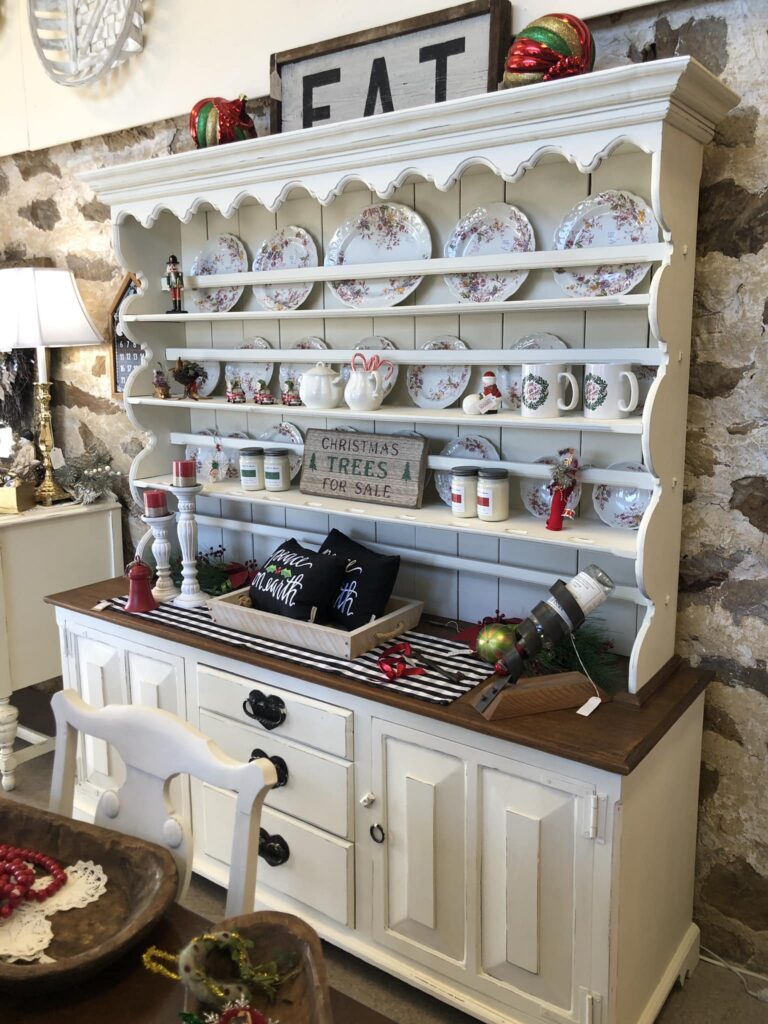 Believe it or not, furniture is purchased often during the holidays. It's a time when folks are organizing and clearing out, making room for Christmas trees or planning for family gatherings. We need storage more often than not so a solid choice might be this large china hutch. So many great areas for stashing away appliances, table linens, etc. And this piece was HAND CRAFTED! Stop in and we'll show you the handmade quality and uniqueness of the cut wood. (Price: $695.00)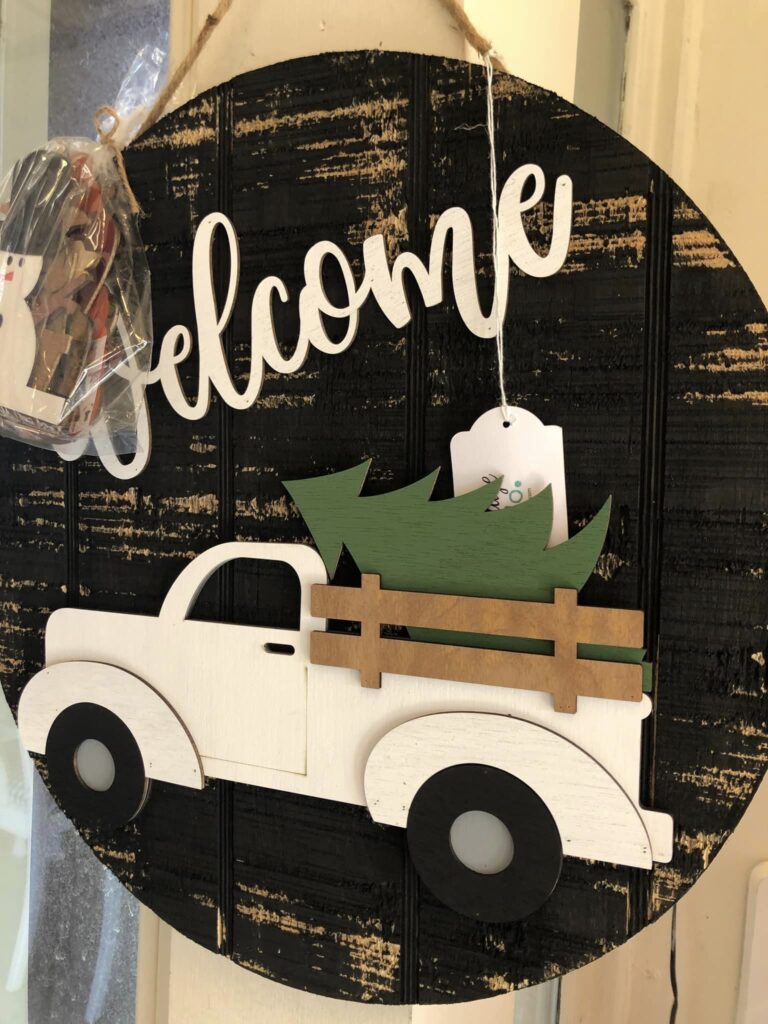 A perpetual hanging wreath or wall art. This is such a cool piece. You can get rid of all of your other wreaths that take up too much space in your basement or attic! Each month has its own themed item that you place into the back of the vintage style pickup truck. Genius!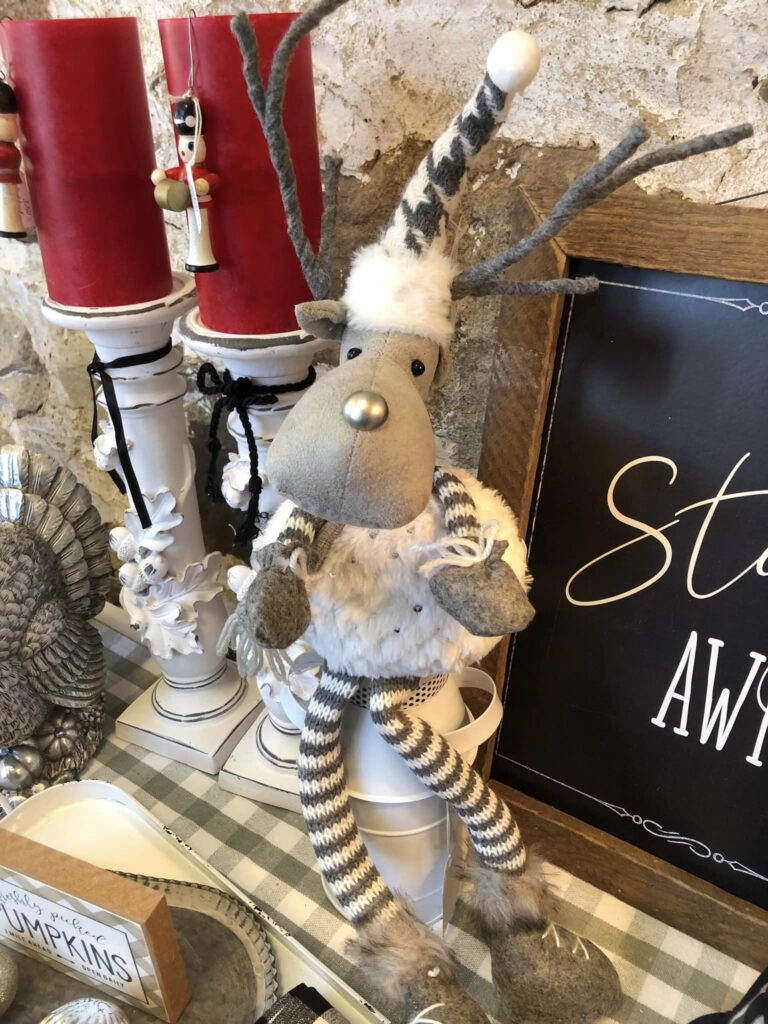 We also sprinkle some fun around the shop too, like this adorable plush reindeer! He can stay in your display right through winter too.
Stop in and see what else is in store… you might find something handcrafted by one of our many local artisans.
We're open Wednesday through Friday 11 to 4 and Saturday 10 to 5!