Hello and welcome to Let's Talk Vintage!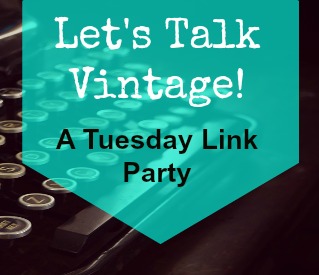 Today I'm sharing a short post due to the upcoming holiday.
I'm giving a small peek into my home office where
I decorate a smaller silver tree each year.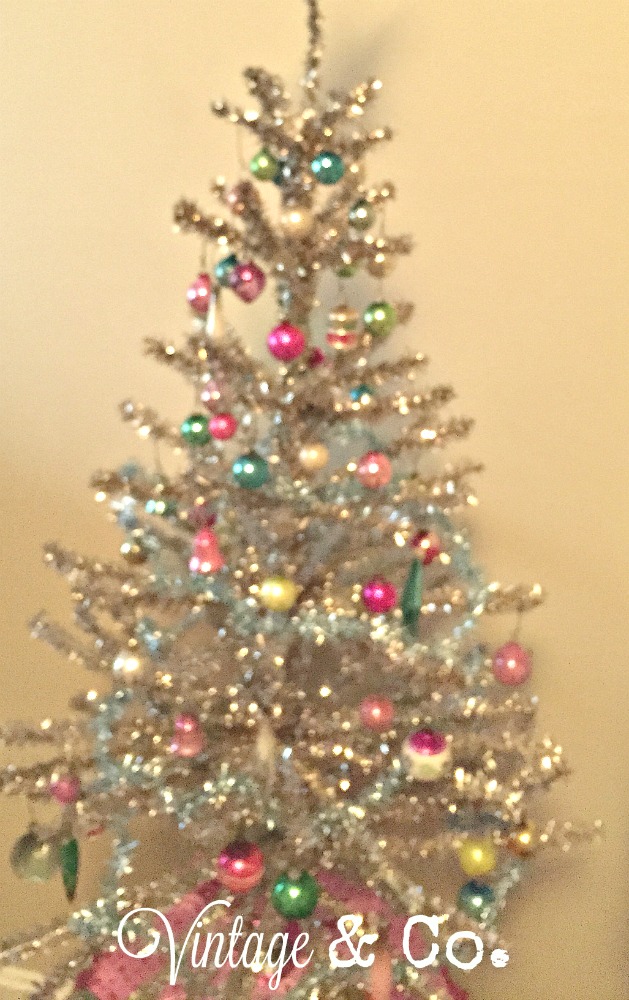 I have been collecting little tiny ornaments for several
years now and have enough to cover the tree.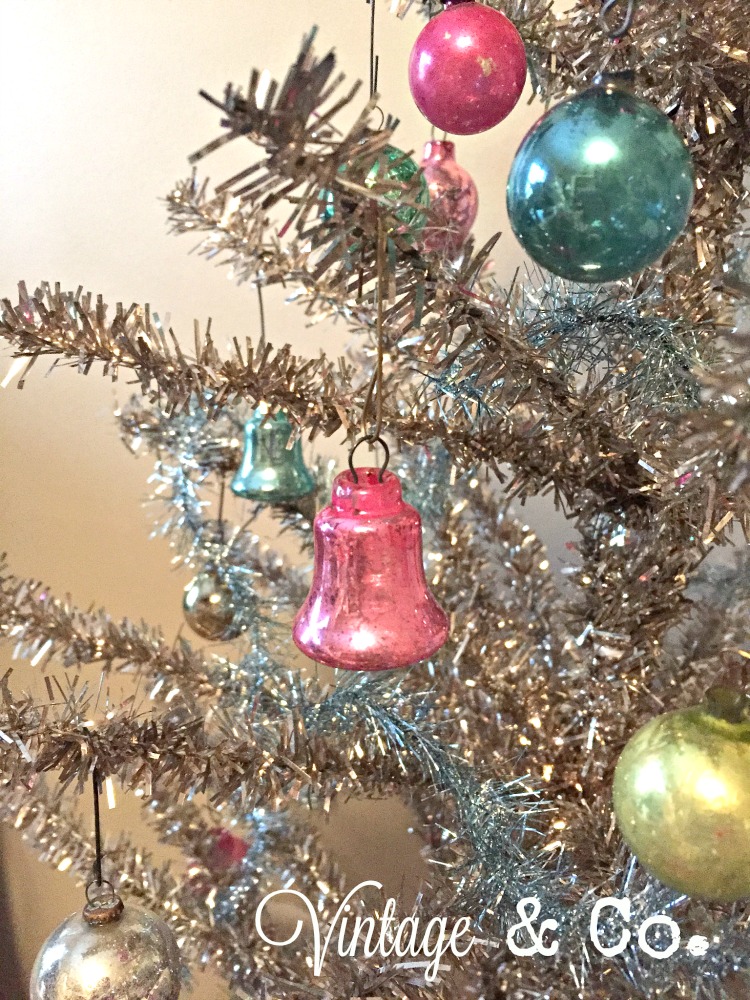 They are sometimes called "Feather Tree" ornaments.
I found some great background info on Wikipedia:
Feather Christmas trees were first created in Germany in the 1880s or 1890s and are regarded as one of the first types of artificial Christmas trees. These first artificial trees were, in part, a response to growing environmental concerns in the late 19th century concerning deforestation associated with the harvest of Christmas trees in Germany. The tradition of feather Christmas trees was brought to the United States by German immigrants in places such as Pennsylvania and Texas.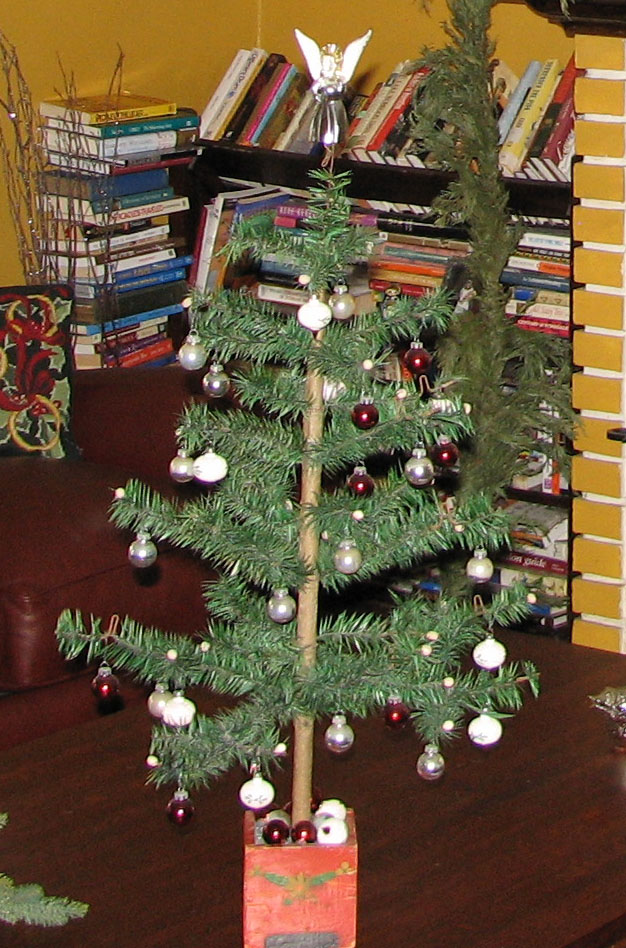 Above is a picture of an antique feather tree
from the Wilipedia page.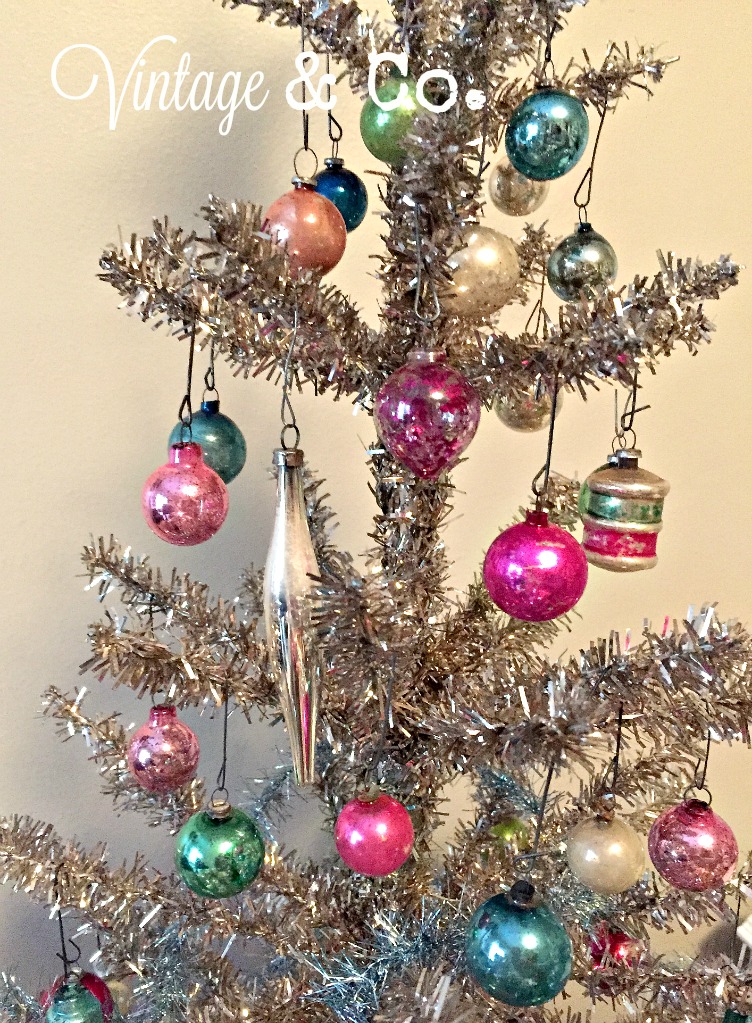 I just love the size and shabbiness of
them. They come in all kinds of colors but
I just like the pastels. They vary is size, too.
I hang ornaments from 1/4″ to 2″.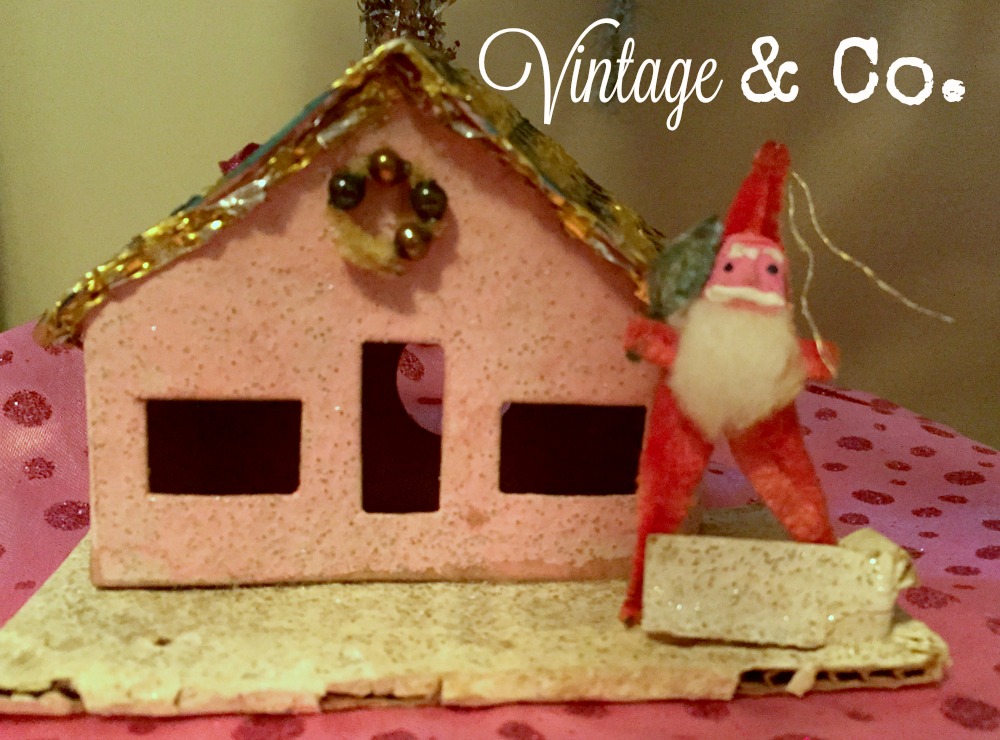 Under the tree… little "putz" houses which come
from a Pennsylvania Dutch tradition.
And isn't my chenille pipe cleaner Santa a cutie?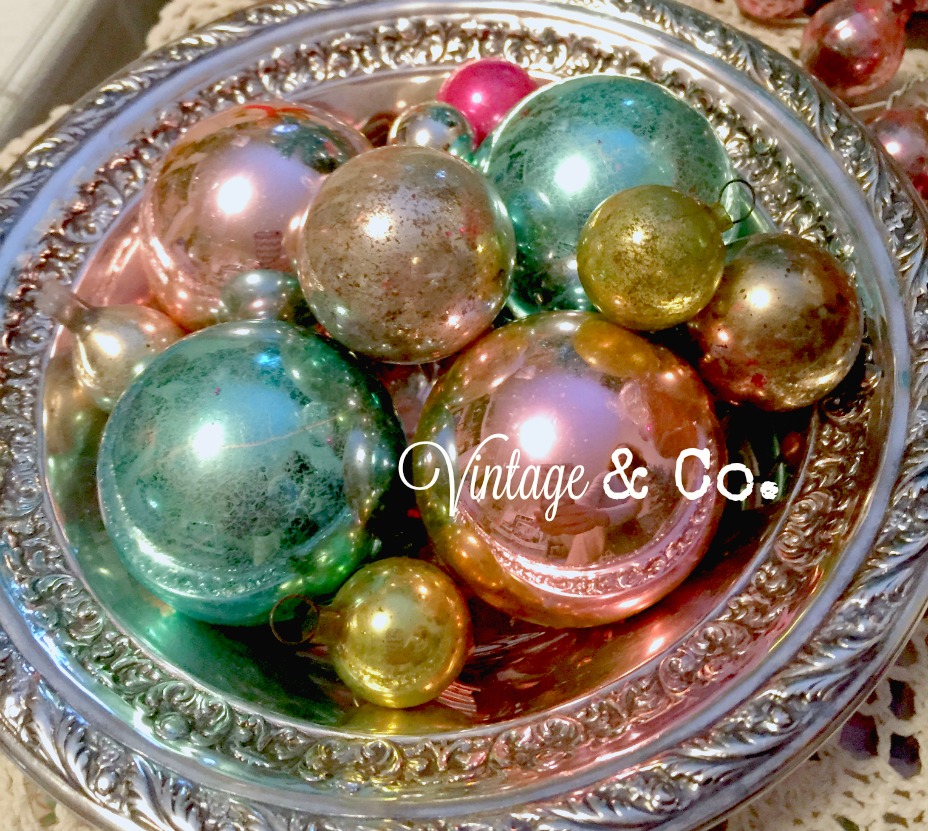 And right nearby, in front of my desk is small, glass-top
display case with pretty ornaments in a silver plated dish.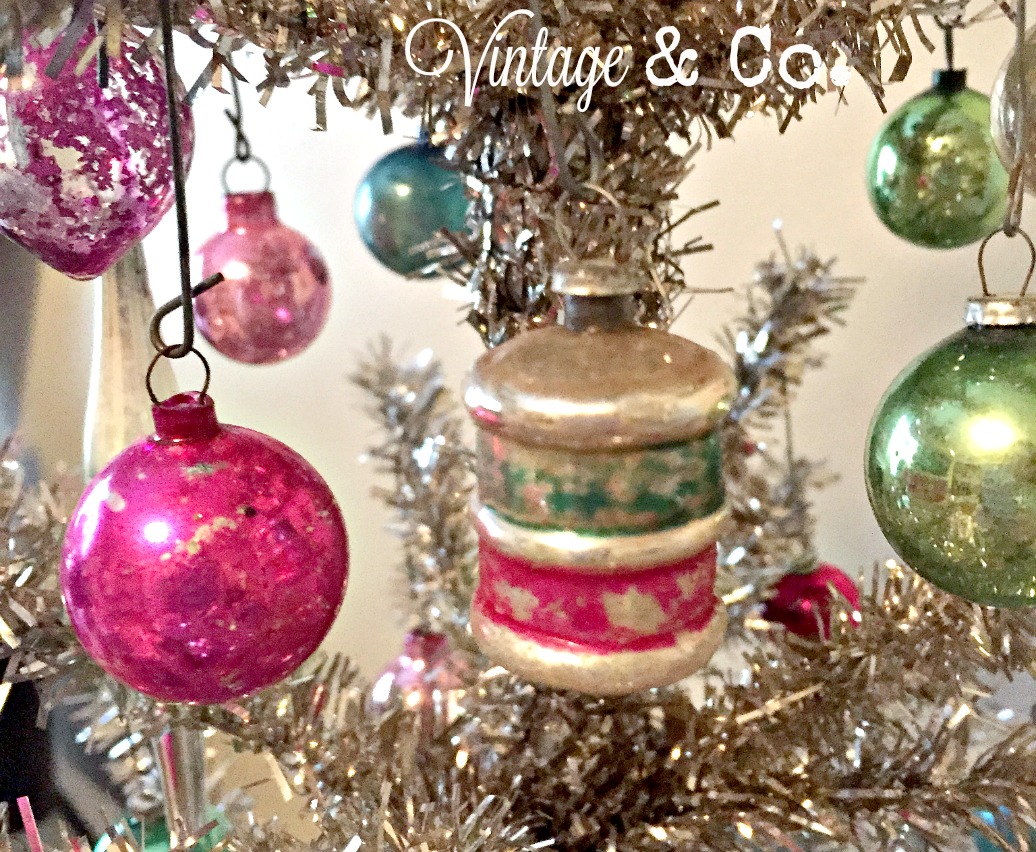 I'd love to share more but today I have a playdate to set up for Bebe
and some friends.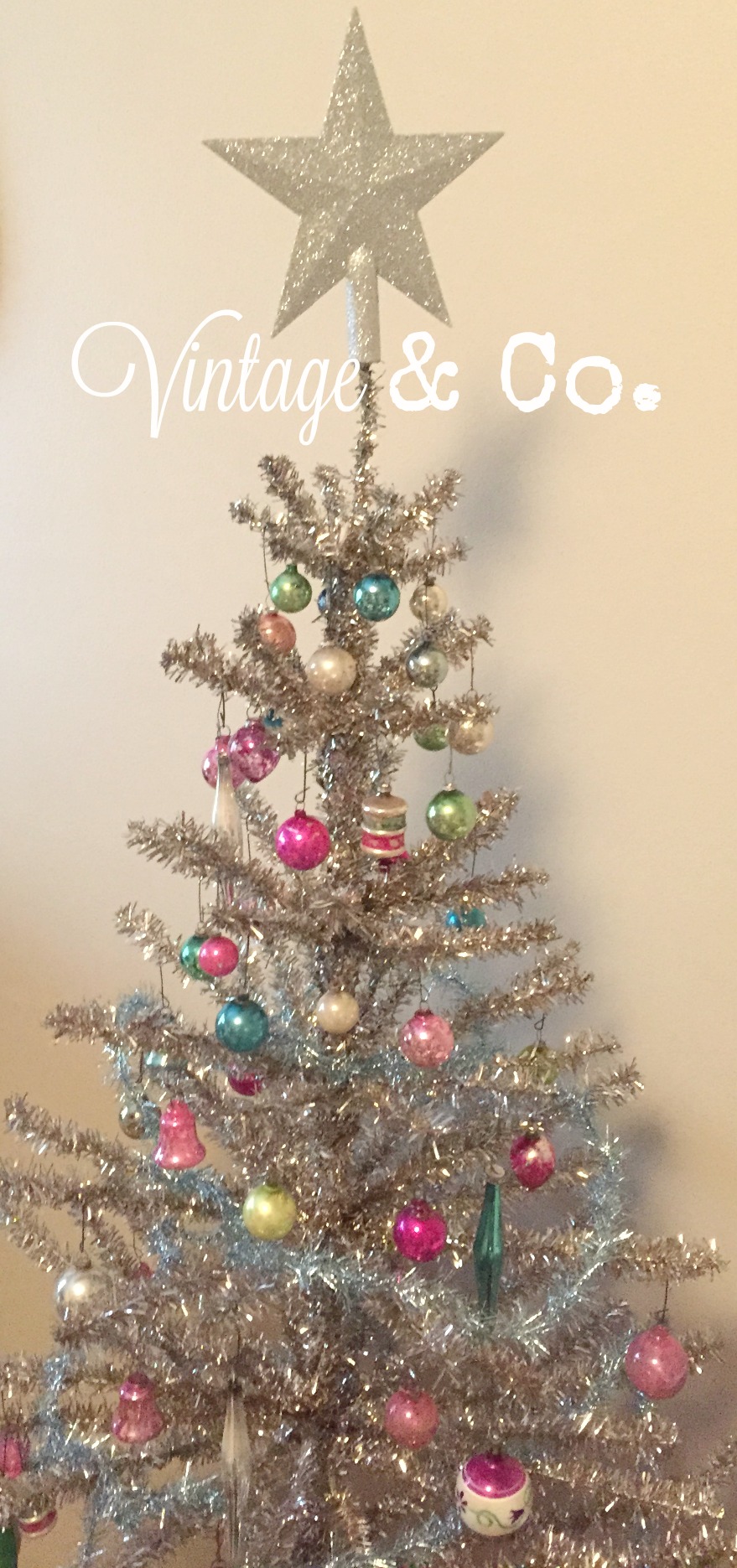 She asked if they could make Christmas cookies
together, a craft and exchange small gifts.
How could I say no to that?
~~~~~~~~~~~~~~~~~~~~~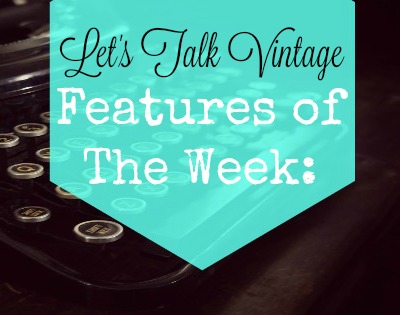 Now let's see who is featured this week: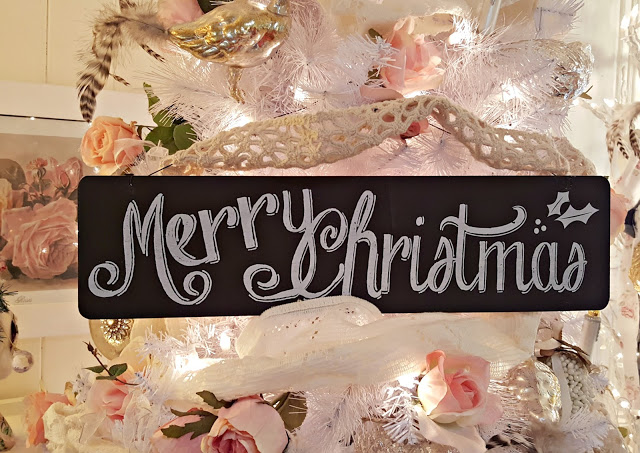 Penny of Penny's Vintage Home
shared her Farmhouse style Christmas Tree.
Always plenty of eye candy, great job, Penny!
(Hover over the names of the blogs to find the link)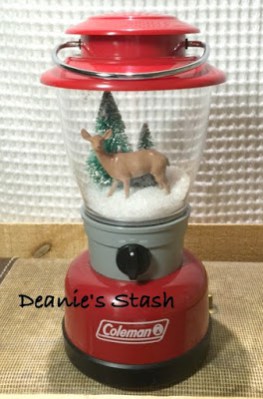 and check out this thrift store lantern snow globe,
found over at Deanie's Stash.
Totally cute!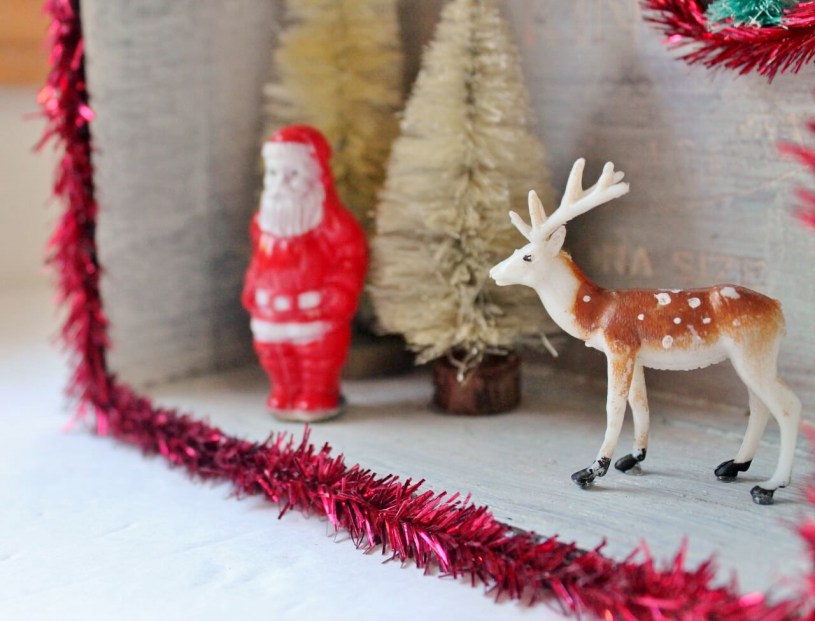 and finally, hop on over to Diana's blog,
to see her cigar box Christmas diorama.
She has an eye and a creative spirit … always
 a pleasure to see what she is up to!
~~~~~~~~~~~~~~~~~~~~~

Now it's your turn. Let's Talk Vintage!
Feel free to link up as many posts as you'd like, there is
plenty of room!