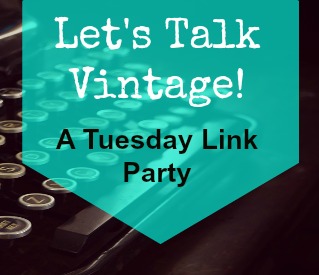 Welcome to Let's Talk Vintage! I'm Jill and this is 
my weekly link party on my blog, Vintage & Co. 
We are an actual store filled with chalk painted furniture,
repurposed items, and vintage goods for your home!
You can follow us on Pinterest here
and on Facebook here.

And of course you are all welcome here to join in the fun. 
Simply just read and enjoy all of the fun vintage blog
posts or you can link up if you have a blog as well!
This week I am super excited about our latest
project. Aren't I always excited though?
This project in particular was such FUN.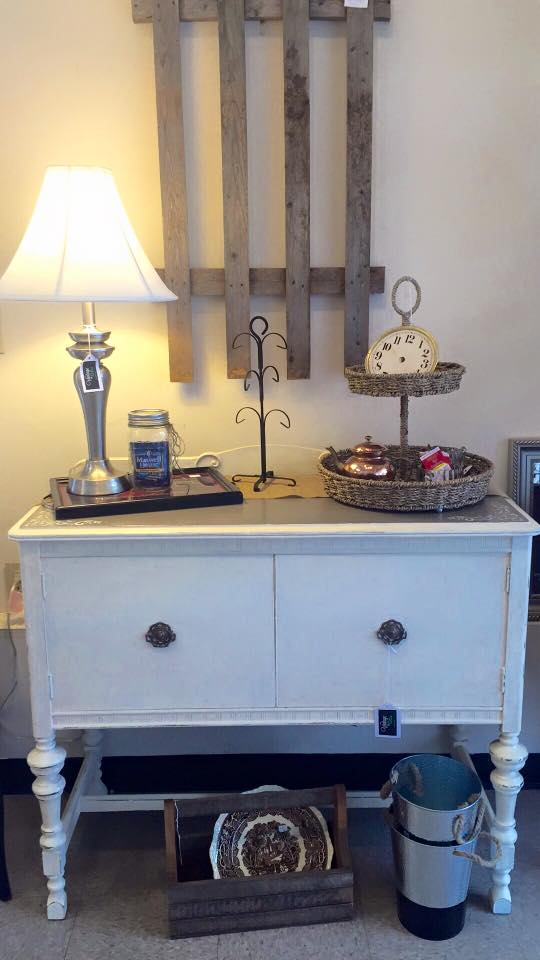 We put together a coffee bar using an old buffet/sideboard.
And when I say "We" I mean my Hubby and I.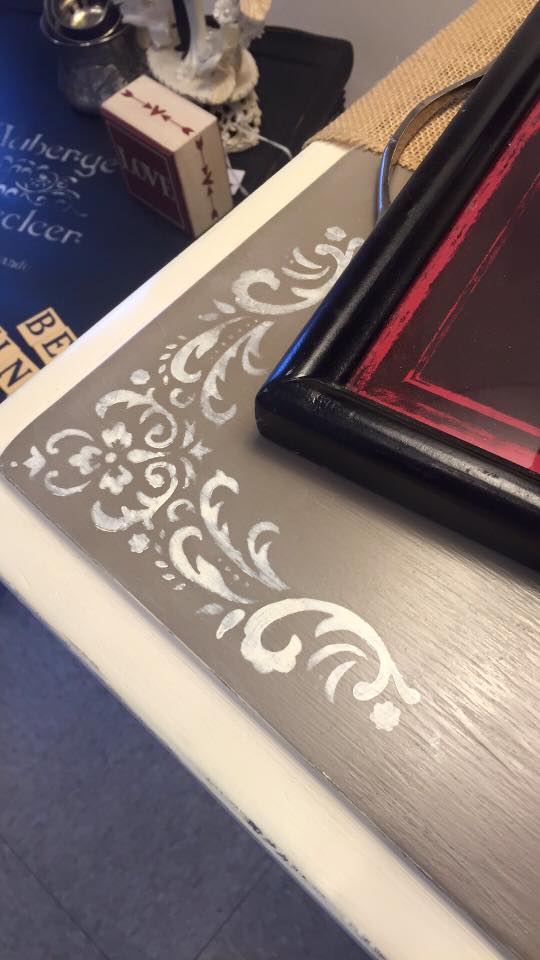 A little stenciling for added flair.
Then we decided to repurpose the other cupboard door we had
and using chalkboard paint, turned it into a COFFEE BAR sign.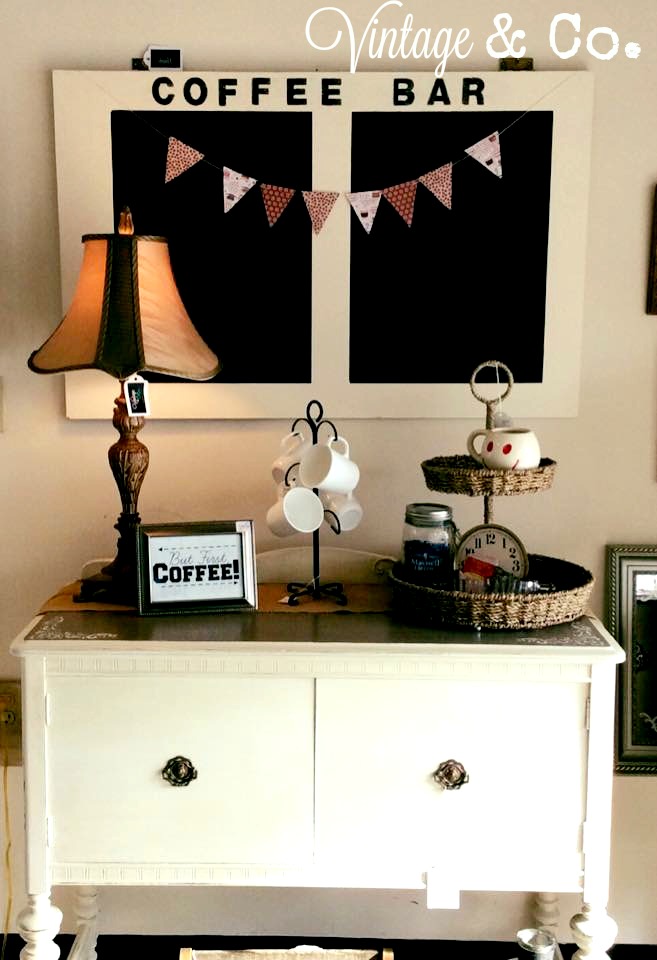 I made up my own graphics on the computer using PicMonkey and framed
a smaller sign… plus a coffee themed pennant garland.  A set of four white
coffee mugs and a mug tree kept my theme going. I loved it!
But then….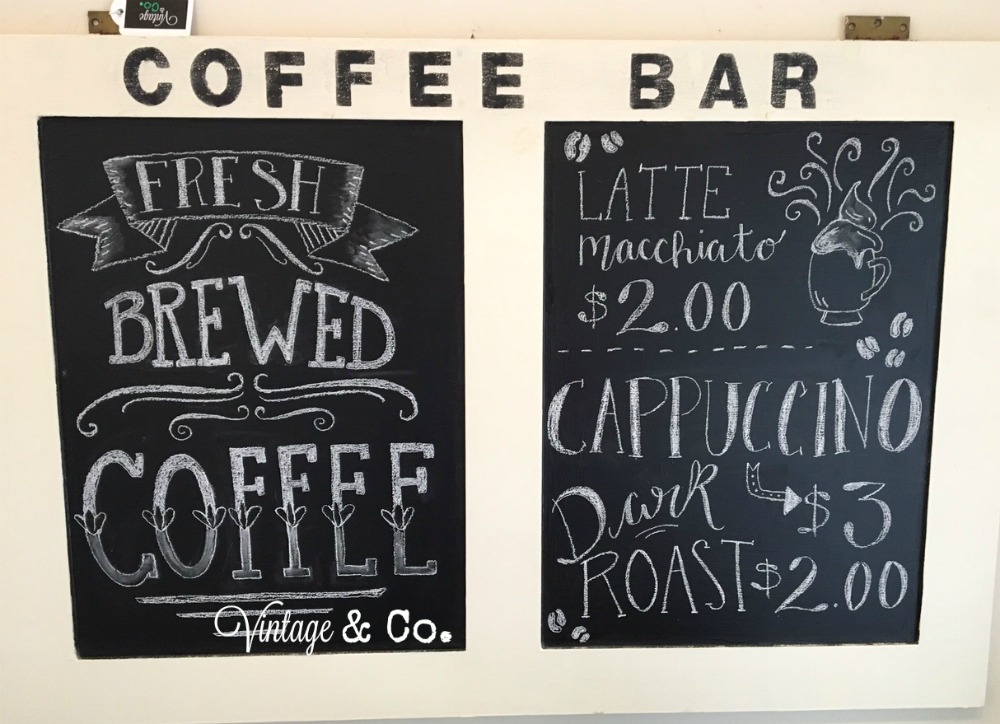 our resident artist, Rachel, really put the icing on the
cake. Or in this case, the chalk on the board!
(I need to get a photo of her to put on here!)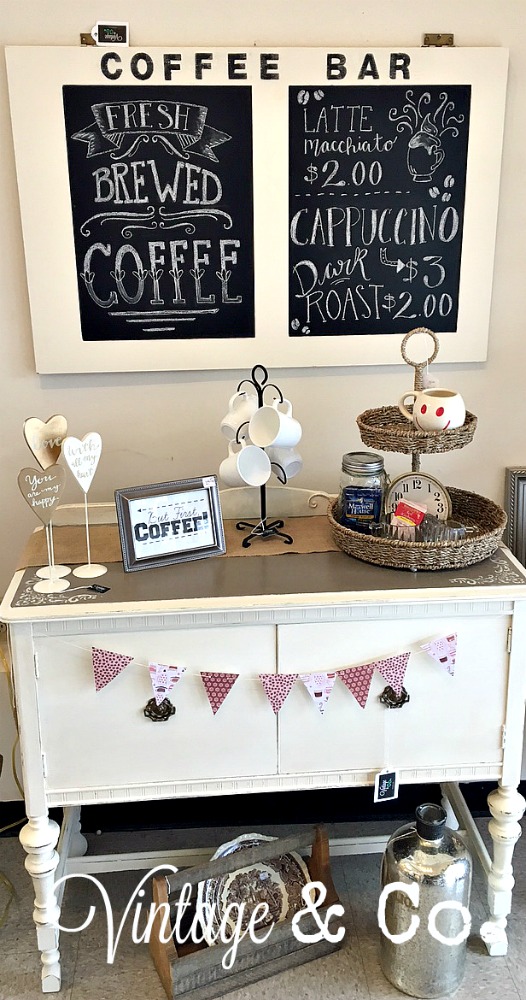 So in love with this project… and I don't even drink coffee!
Is that too funny or what? I just loved creating this piece!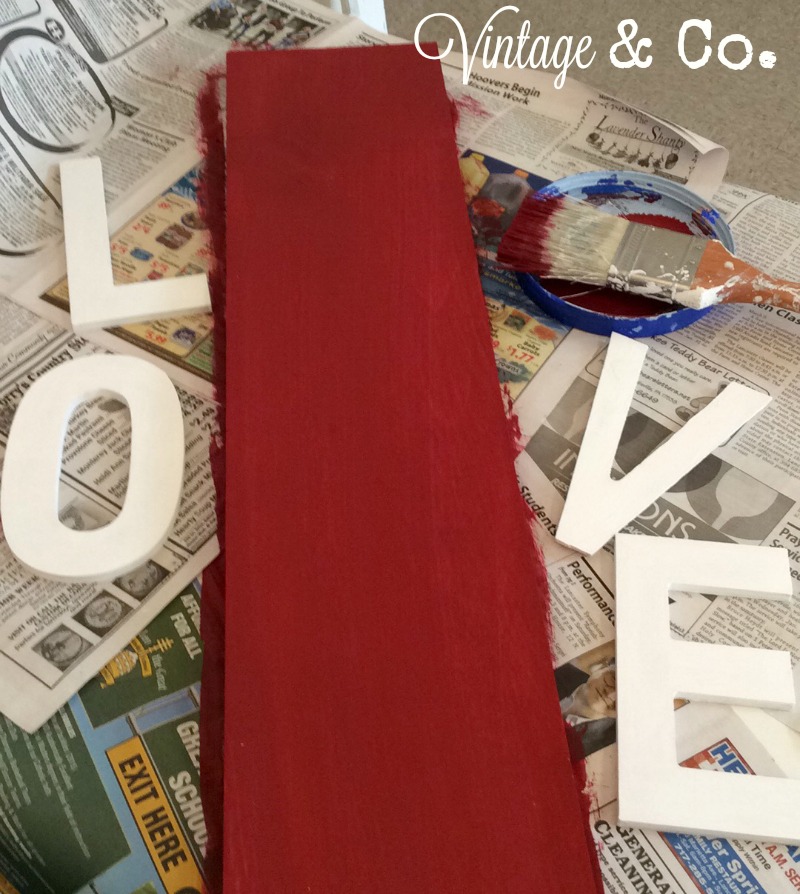 Other projects like this "LOVE" sign also occupied our time.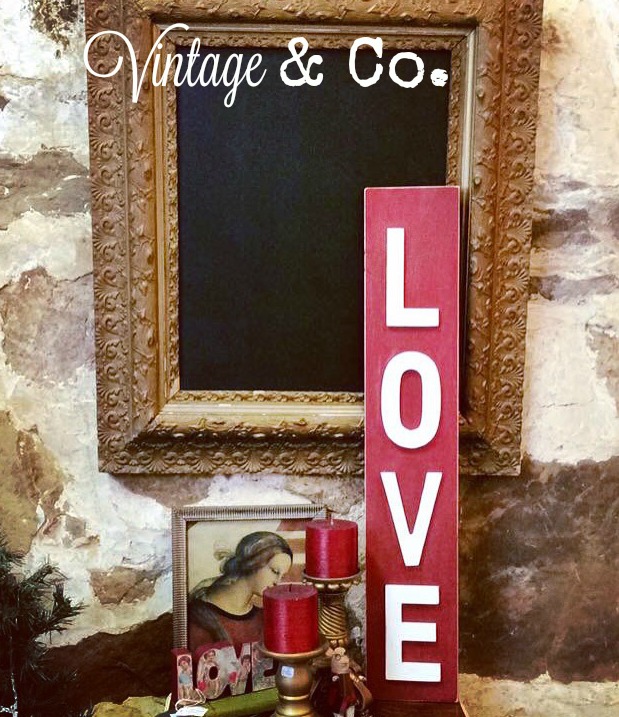 Plus another antique frame turned chalkboard.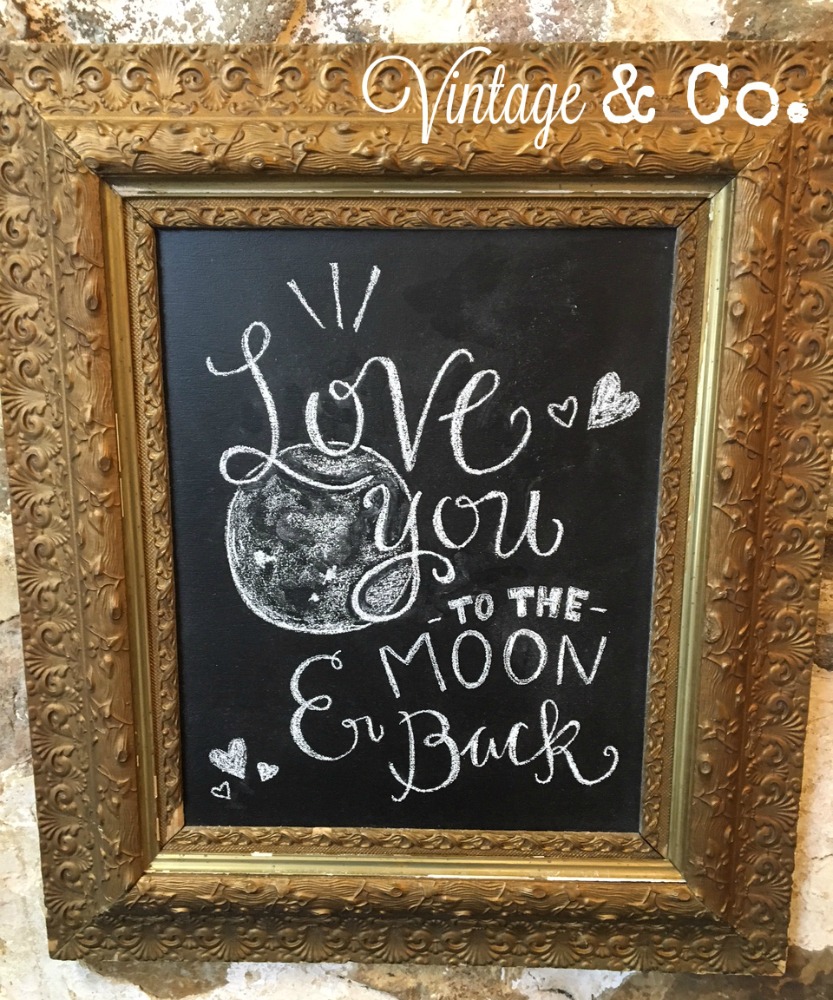 Look at the awesome chalk writing!
I couldn't be more pleased with how everything turned out.
(Feel free to pin me!)
This week I am working on a round
pedestal table with Duncan & Phife legs
and an antique square framed mirror.
Stay tuned!
~~~~~~~~~~~~~~~~~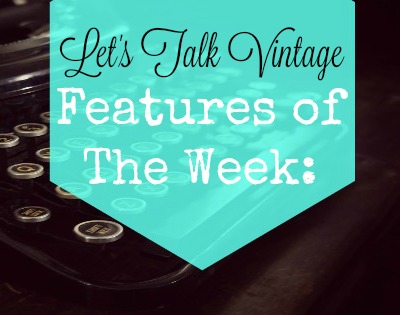 Let's see what others are up to: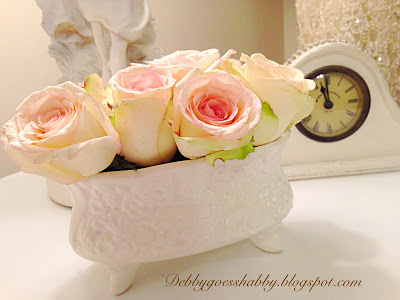 Debby of Debby Goes Shabby shows us how she
added a little warmth and coziness with her Goodwill finds.
Simply beautiful!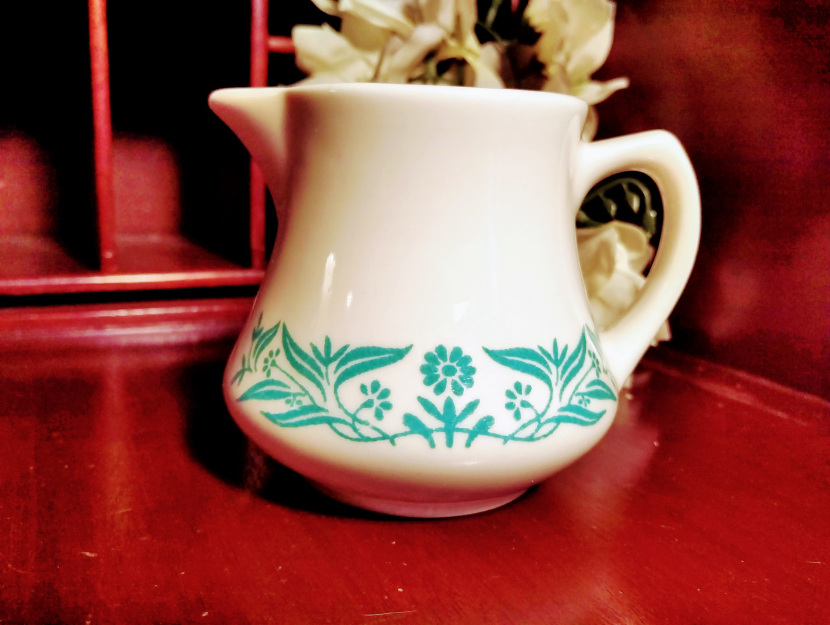 Vintage Eve's shared her post on Homer Laughlin history and pottery.
If you're like me, the history behind these pieces are fascinating!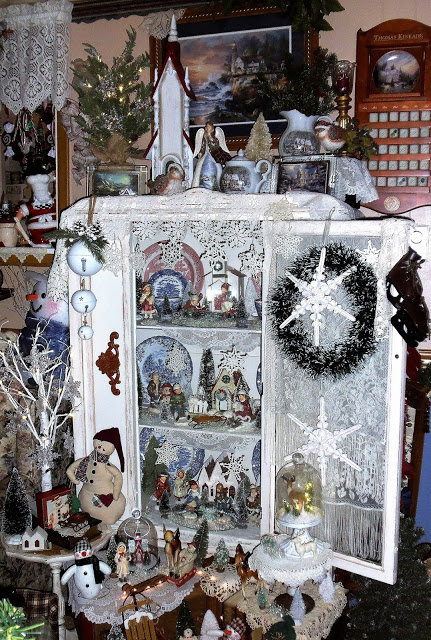 And Debbie of A Debbie Dabble Blog shared how she
changes out her Christmas décor to winter. I see some
vintage plates n things inside that vintage china cupboard!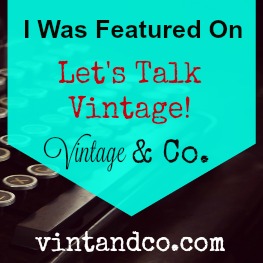 Thank you all for linking up last week!
You are SO much appreciated!
Feel free to grab the graphic above to use
in your post or on your blog side bar.

Now it's your turn: Let's Talk Vintage!