If anything, we are certainly busy here at Vintage & Co.!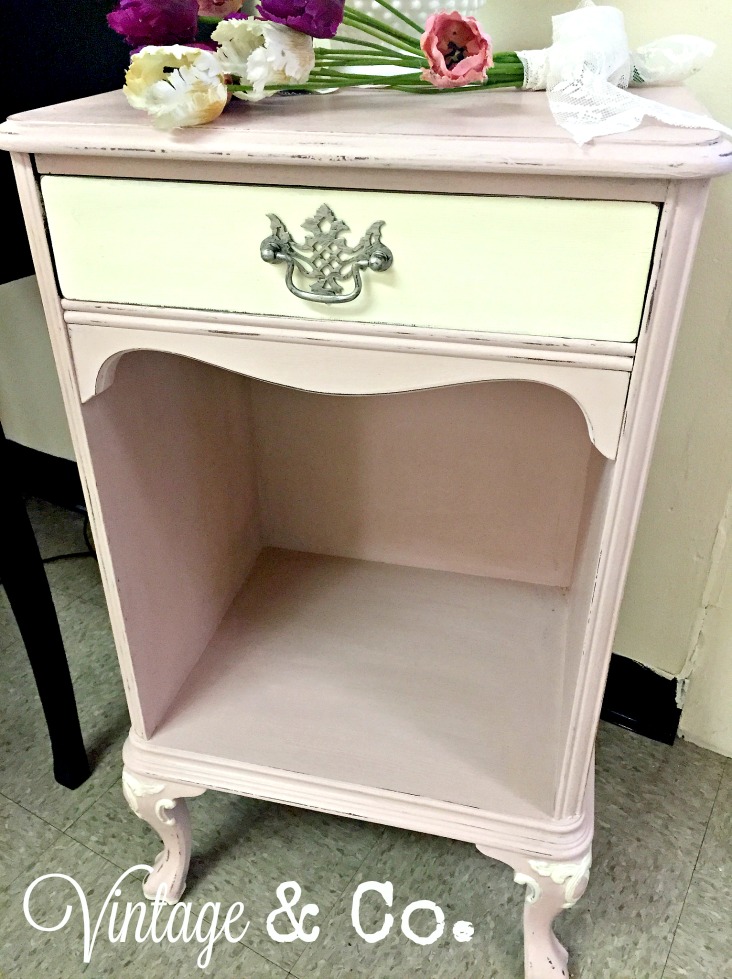 One of our newest arrivals is so charming, painted with Annie Sloan's
"Antoinette", distressed and sealed with her clear wax.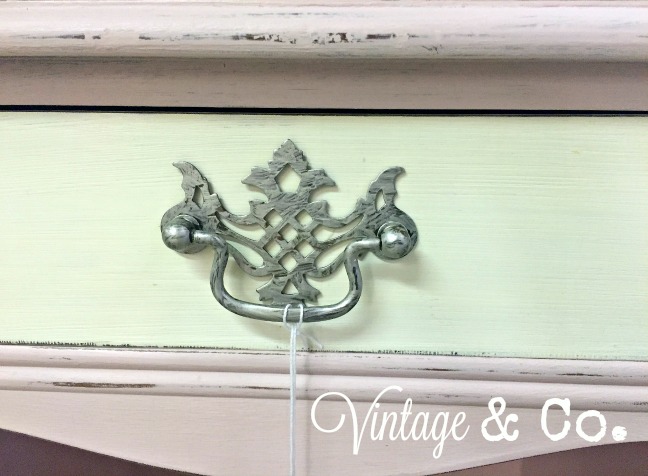 Perfect for the girl (or gal) who loves vintage…
It has all of the elements to keep your room chic!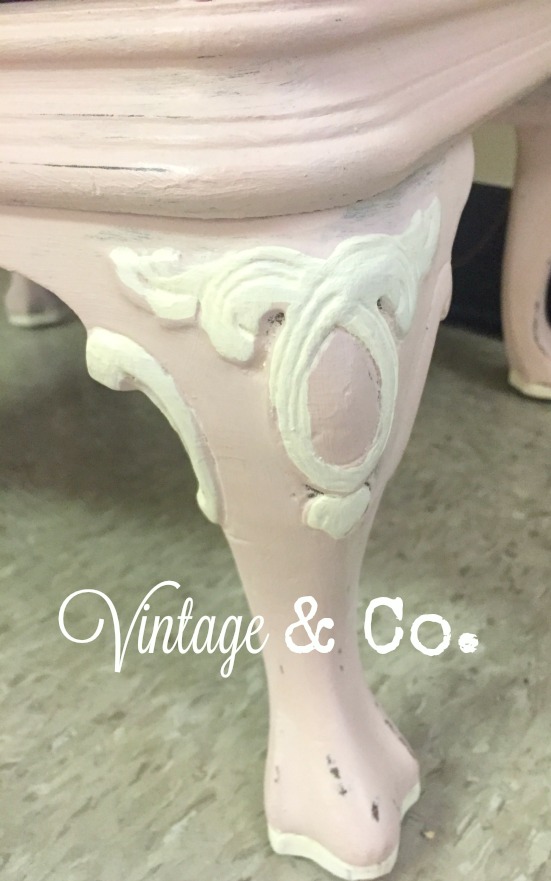 Including this sweet detail on the feet.
Deliciously yummy!
~~~~~~~~~~~~~~~~~~~~
What else is on our plate this week?
Current projects include:
Elegant & Chic Framed Dining Room Menu Board
White horizontal dresser/baby changing  table
Coffee Table in Black & Taupe
Stay tuned for their debut!
~~~~~~~~~~~~~~~~~~~~~~
Also, we are currently selling the tickets for the
Best Kept Secrets Tour (Lancaster County)
Tour begins Oct 6 and runs through Oct 22nd.
Reserve yours now to make sure you receive the FREE
goody bag (filled with all kinds of stuff!) while supplies
last. Only 9.00 and it completely pays for itself with
all of the great things 37 businesses have in store for you!
Get one of your gal pals to sign up with you and pop
in to get your tickets!