Okay, so you are going to have to take my word for it… I can't find the before photo!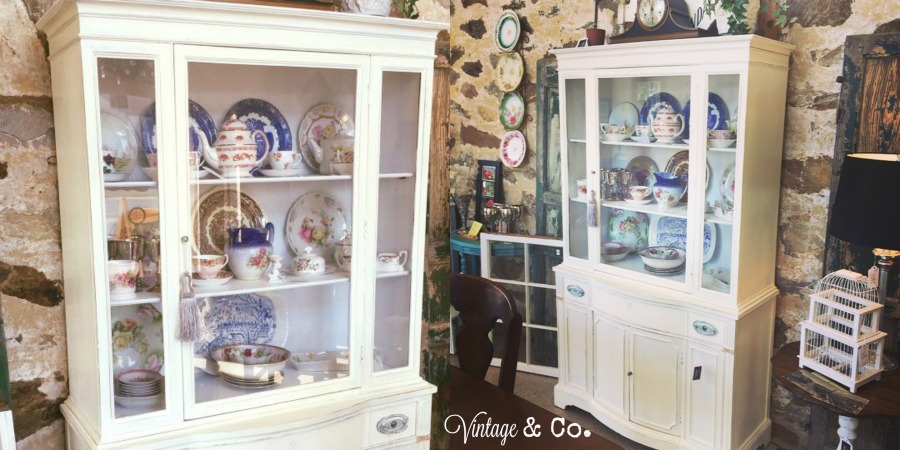 Seriously, this was a dark and dreary china hutch before it was given a wash of
creamy chalk paint and sanded with extra fine grit sand paper, then waxed for a smooth texture.
Totally gorgeous now! Great storage too.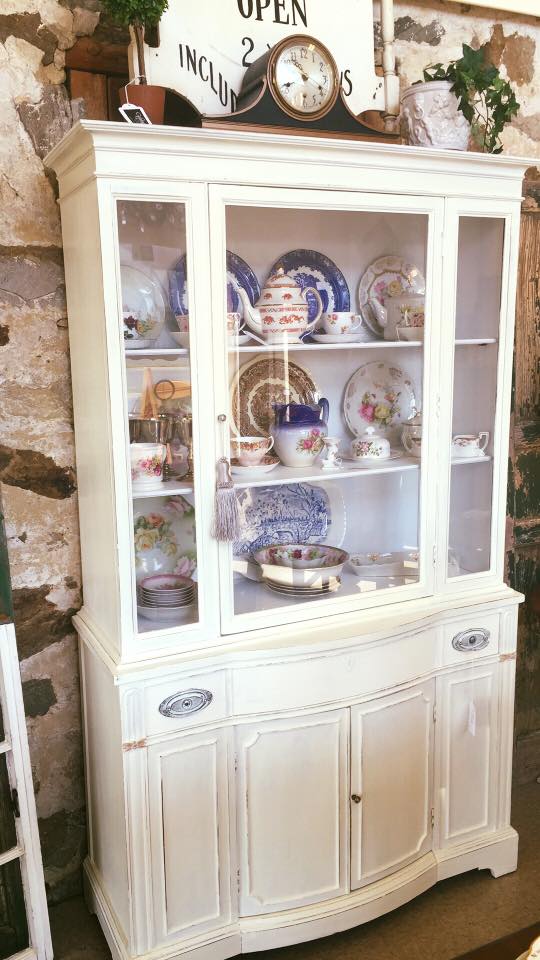 We painted her with the same cream chalk paint that we use on our
farmhouse style tables to be sure they can be mixed and matched.
Come on in and take a look!
The season of entertaining will soon be upon us
and this piece will surely help you feel right at home.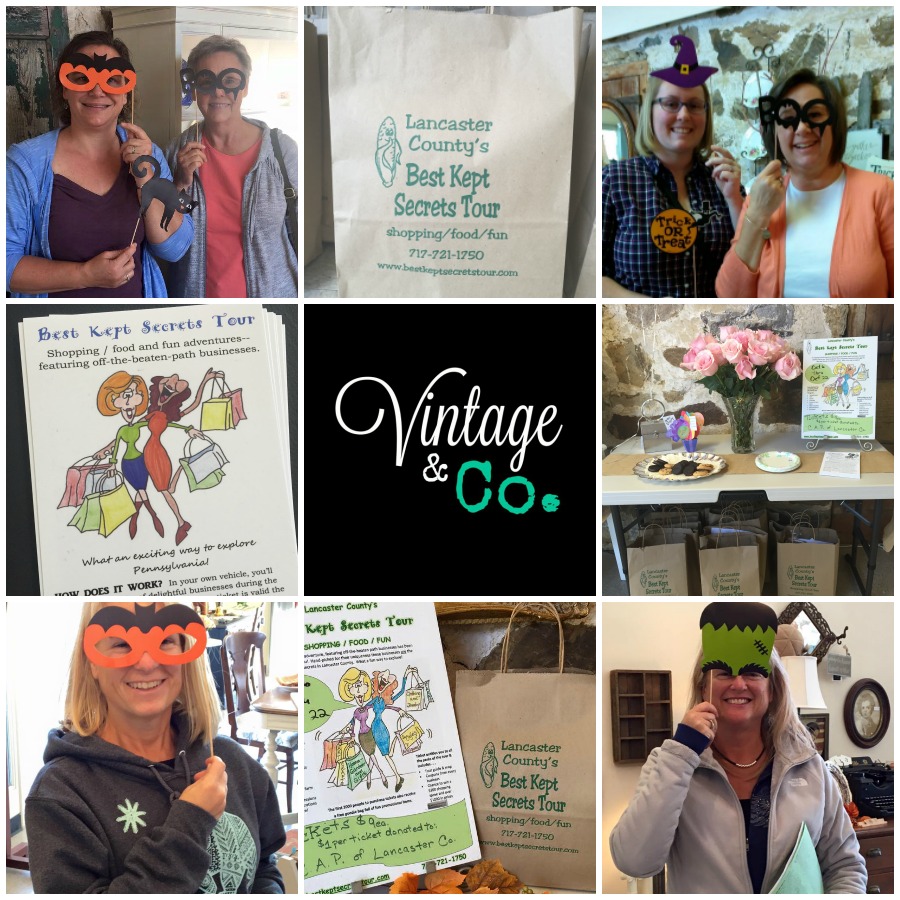 PLUS – we've been busy keeping up with the Best Kept Secrets Tour of
Lancaster County! Some of our tour goers hammed it up for our social
media posts. Don't forget we are on Facebook, Pinterest,  Instagram, and Houzz!