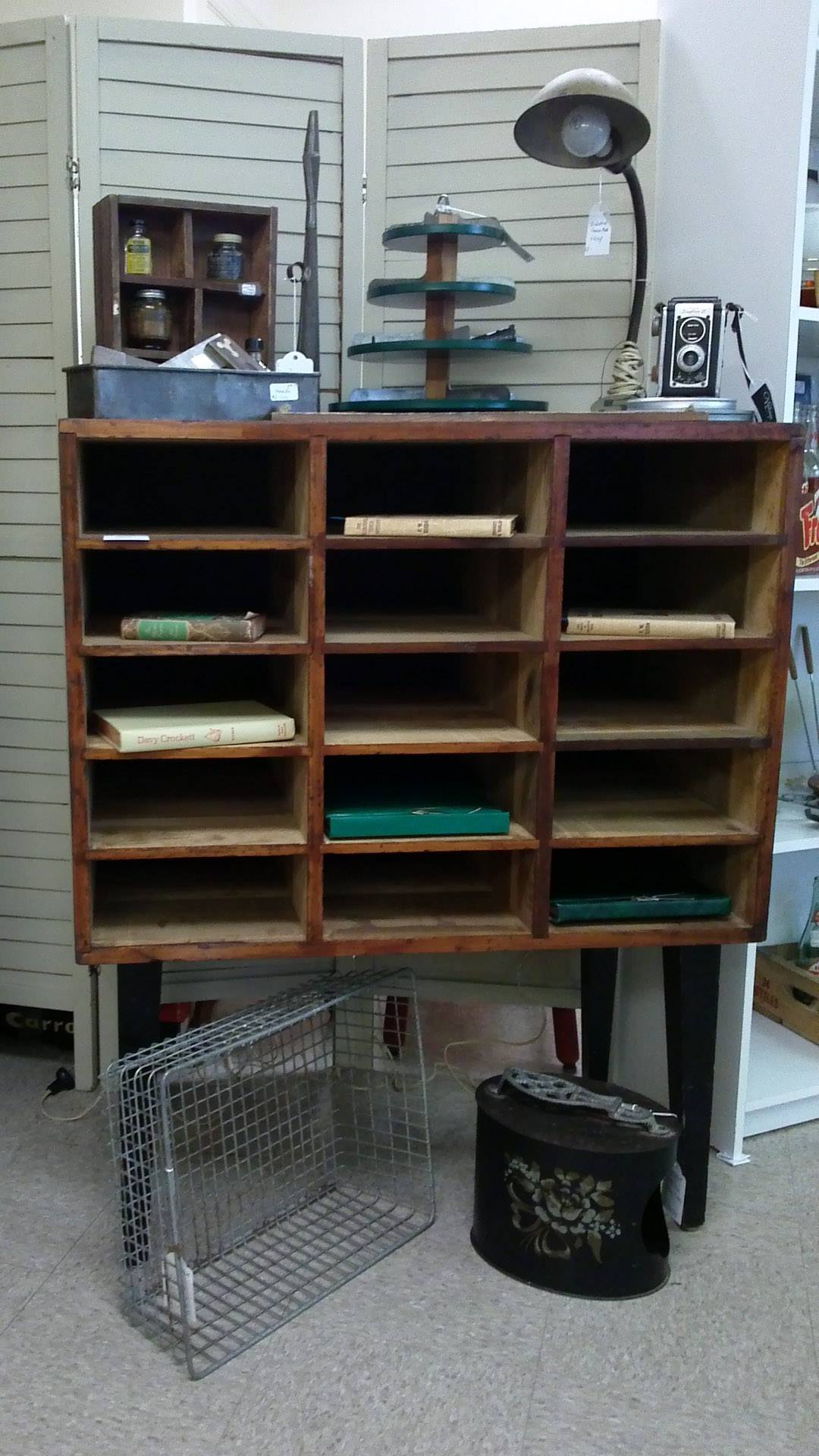 We are just lovin' this vintage wooden mail box bin piece!
Found at a "prop sale" at a local wholesale warehouse… we
were thrilled to add it to our shop!
Gave it a bit of a stain updo and added four legs from another
vintage piece that is probably in a landfill somewhere.
We try to find unique pieces that you won't find anywhere else.
For $175.00, This is an awesome fit for a craft room, studio, or even for an entryway shoe deposit!
We can think of all kinds of uses, but what matters most is what you think you could do with it. 
Finding new homes for our pieces is the goal… leave us a comment and let us know what you think!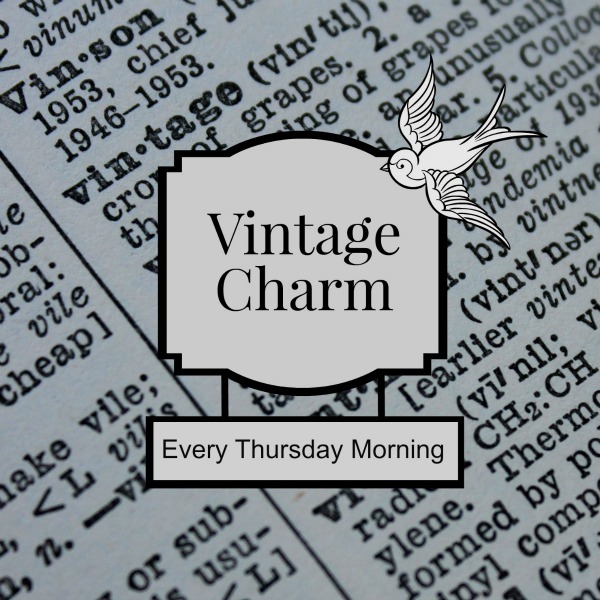 Linking with Vintage Charm at Blue Willow House