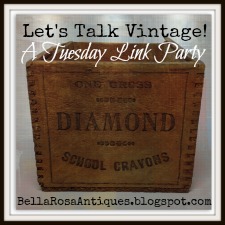 Hello and Welcome to the New, Updated "Let's Talk Vintage!"

I decided to move the link party to my shop so it would all make sense.
So a big THANK YOU to all who ventured over here to continue to link up.
I'm also hoping that this new venture onto this blog will help me learn more
about using WORD PRESS.  Any advice is greatly appreciated!
Today I am sharing  our latest project: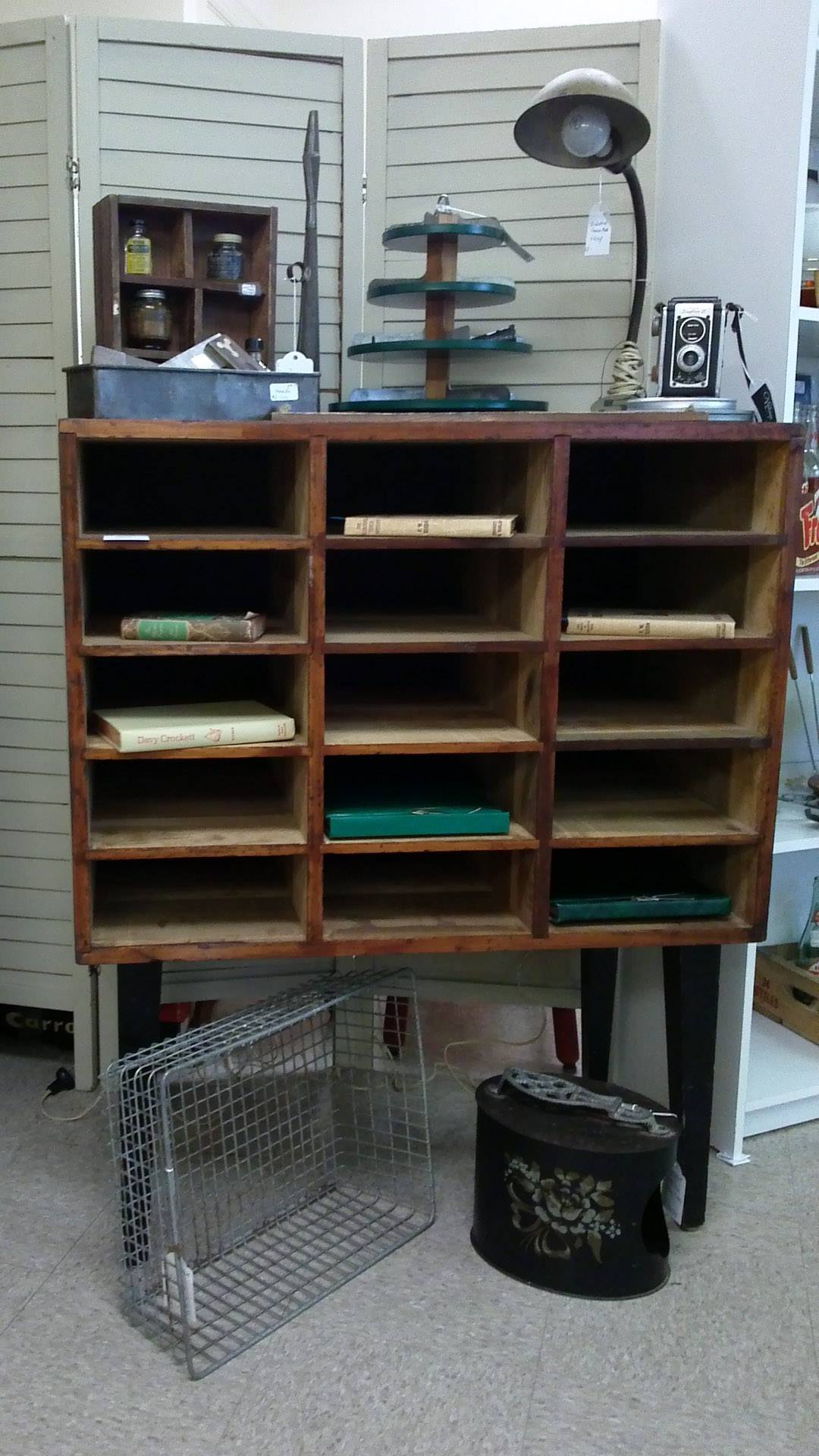 IS this COOL or what?
We found it at a local wholesaler's warehouse… they were having a PROP sale.
It had been used as a prop to sell their other items and were
changing the look. I was thrilled to be the new owner!
We gave it a new updated stain and added the legs. Now it is an amazing organizer for a
craft room, family room, or maybe even an entryway for shoes!