Good day my vintage lovin' friends! Welcome to Let's Talk Vintage!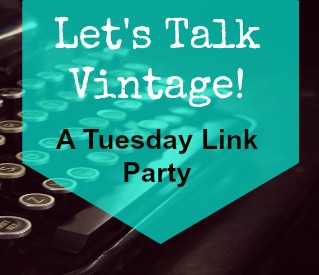 Today is a great day to look at vintage Christmas goodies.
I'm taking a closer look at some of my favorite vintage, store bought ornaments.
They have such long lasting shine.
And sparkle.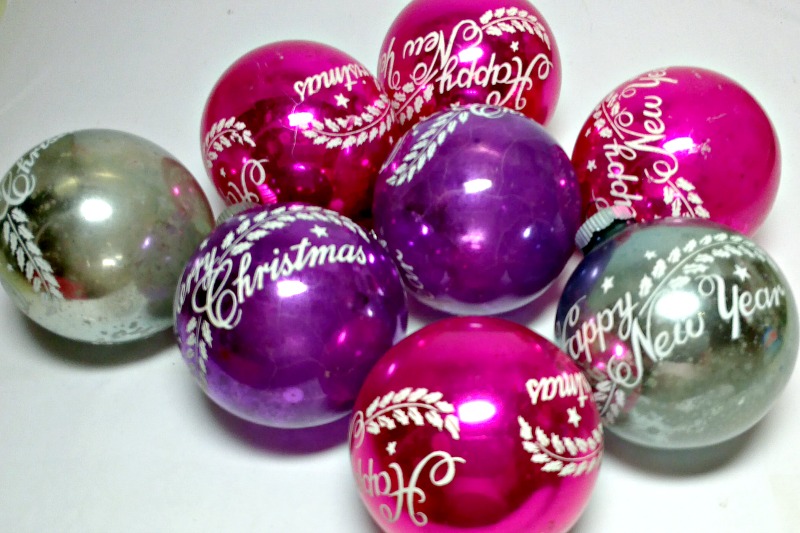 I love this set of vintage SHINY BRITE ornaments.
They are larger in size and came in these wonderful colors.
Each side reads "Merry Christmas' and "Happy New Year".
All kinds of festivity in one tiny package!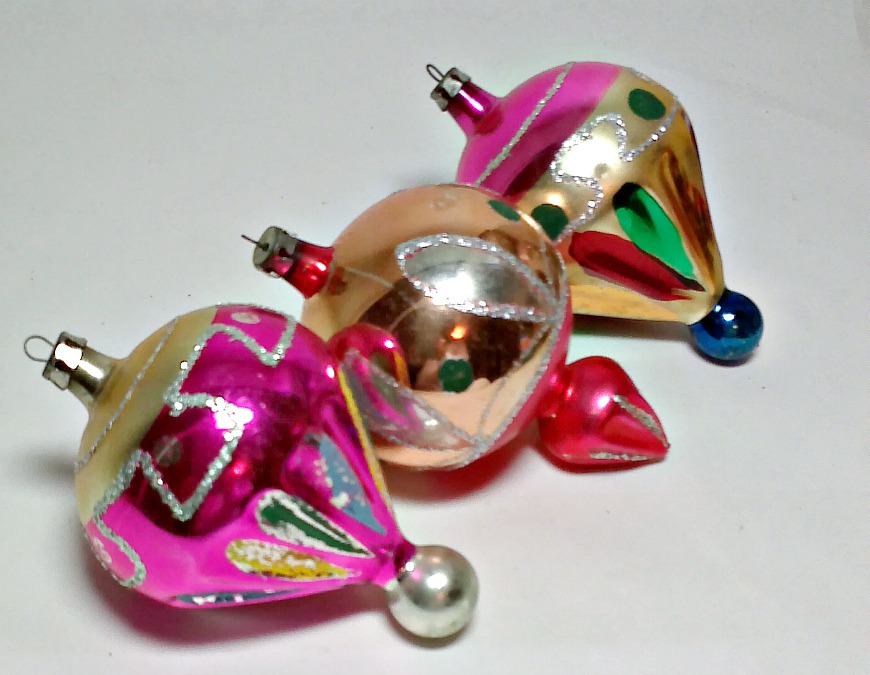 This trio of "balloon" or "parachute" ornaments are really, really, unique.
And colorful.
And pretty, too!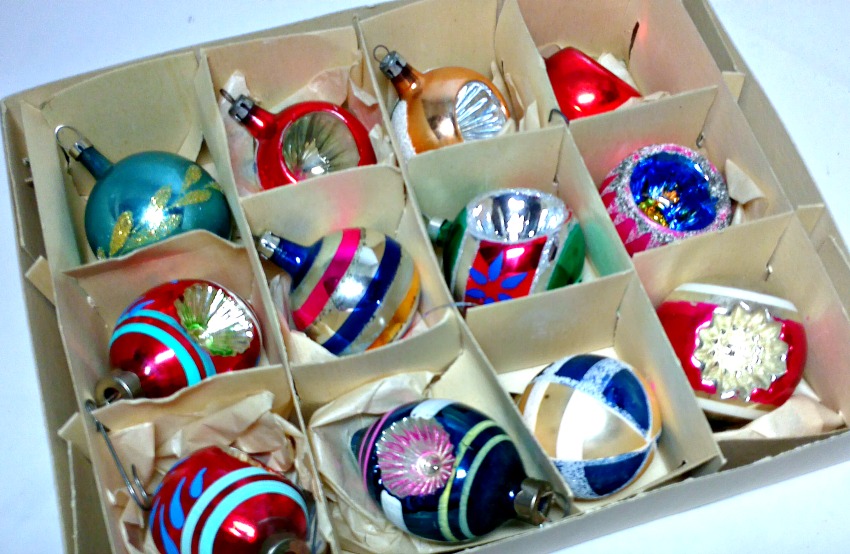 And who doesn't love a box filled with hand painted ornaments
from Czechslovakia or Poland?
indents, round balls, stripes, you name it. Mica glitter decorated too.
So colorful and pretty.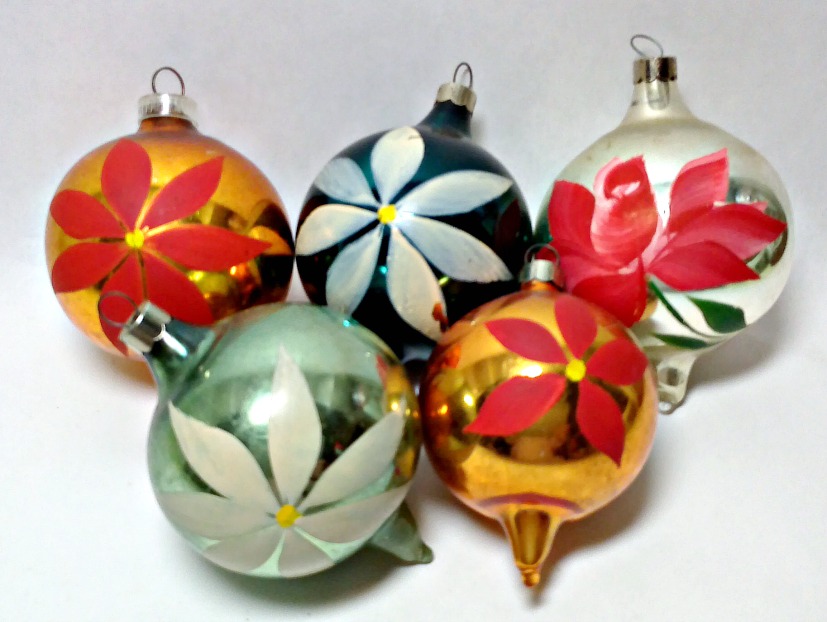 I haven't seen these around before so I'm wondering if they were painted after the fact or if
they were painted at the factory.  My favorite in this group is the silver
with the red flower. A rose perhaps? The finials are cool, too.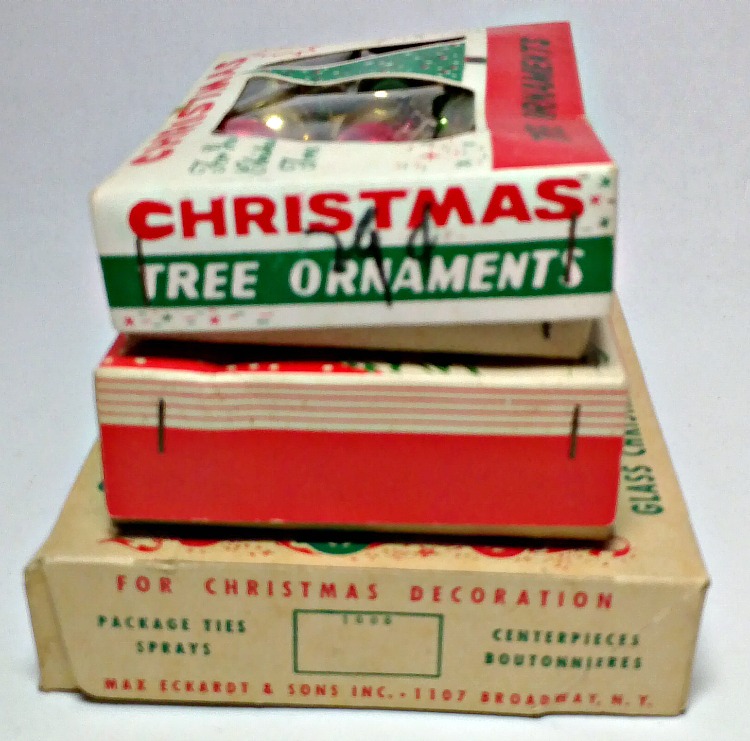 And these are what a friend once said to me…
"Shrunk in the dryer"  cute!
Tiny boxes of feather tree style ornies.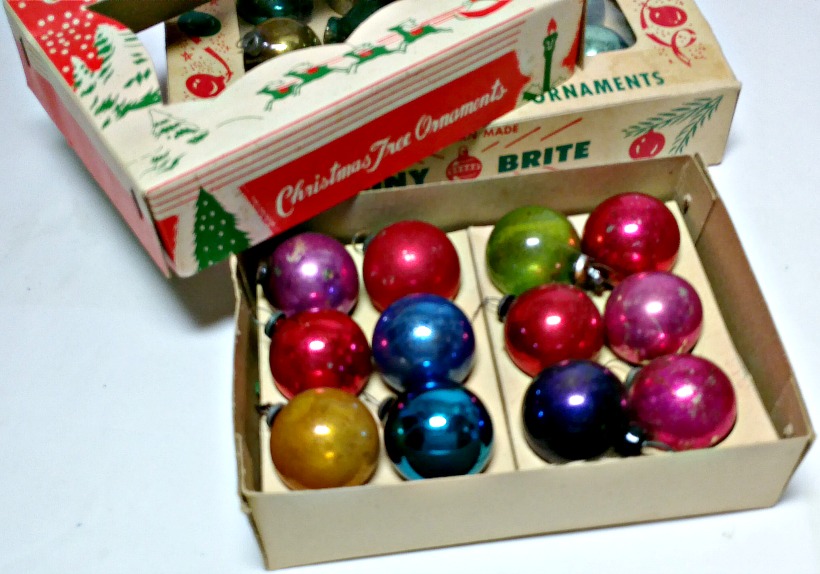 They are only 3/4 of an inch or sometimes they are 1″ across.
So sweet. Some are Shiny Brites as well.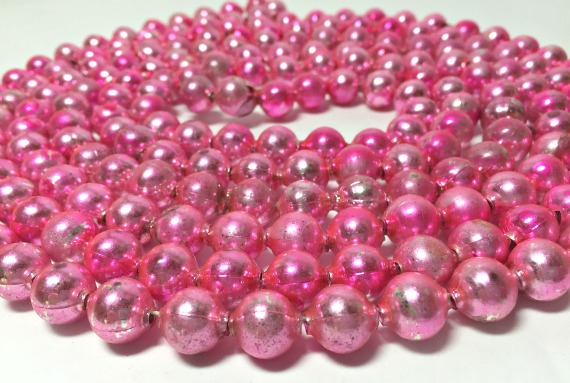 And this strand of vintage glass beaded garland is not an ornament
per say, but they are gorgeous!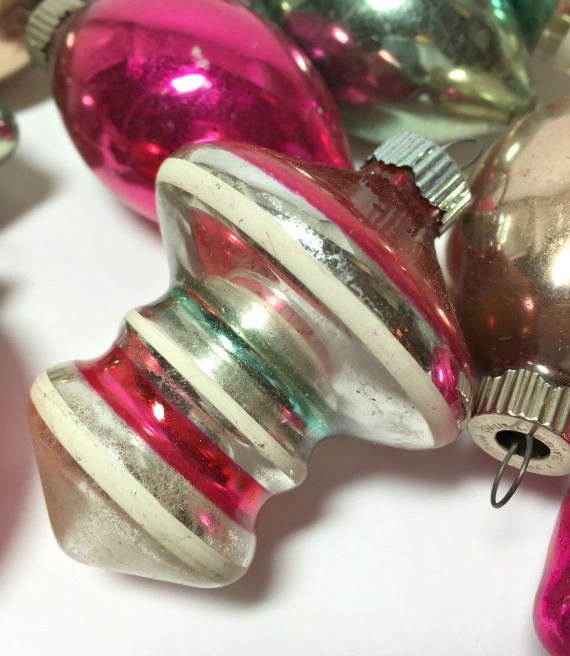 But, after all is said and done, my ultimate favorites are the ornaments
we had when I was a kid. Hands down, my vintage treasures.
Hope you enjoyed the different ornaments that I have found and loved.
I just love the oldies but goodies. They have so much character and charm!
~~~~~~~~~~~~~~~~~~~~~~~~~~
Let's see who is featured this week: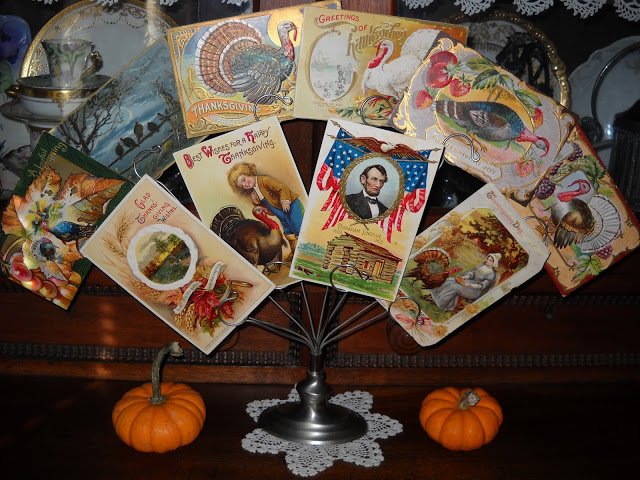 Gina of Victorian Wannabe shared her Thanksgiving displays
and her postcards are always the tops!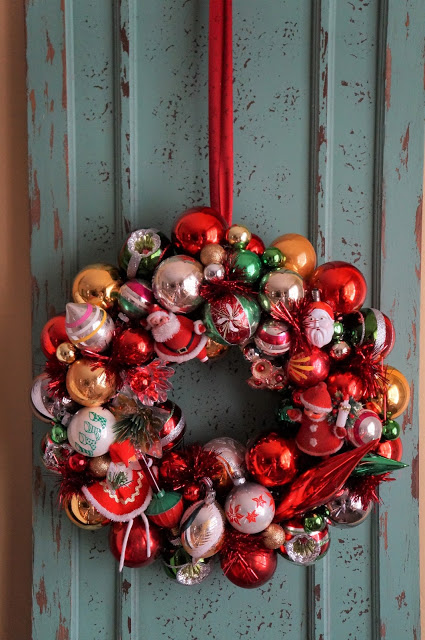 Jann of Have a Daily Cup with Mrs. Olson
shared her latest craft… using vintage ornaments!
Ah-Mazing!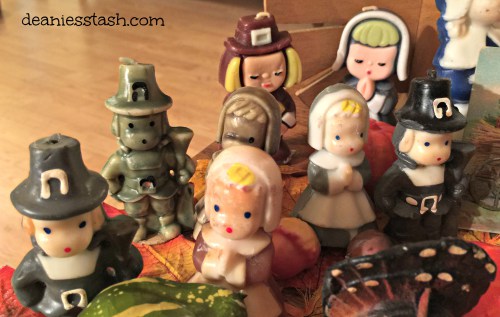 and Dianne of Deanies Stash shared her collection of Thanksgiving
decorations. I love the candles and thought they
needed to have a spotlight on them.
(She also has some antique postcards, too!)
~~~~~~~~~~~~~~~~~~
Hope you enjoyed today's features!
We are thrilled to have everyone  stop by,
read some of our posts, and those who link up, too,
are much appreciated!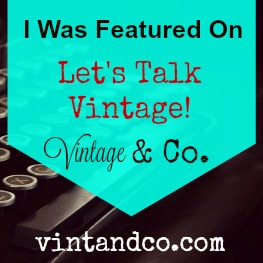 If you were featured, feel free to use this LTV graphic on
your blog post or your side bar.
~~~~~~~~~~~~~~~~~~~

Now it's your turn.
Let's Talk Vintgage!