Hello my vintage lovin' friends!
It's that time again, time to talk vintage.
What have you found that you are excited about?
This week I'm sharing some of our spring finds and new arrivals to the shop.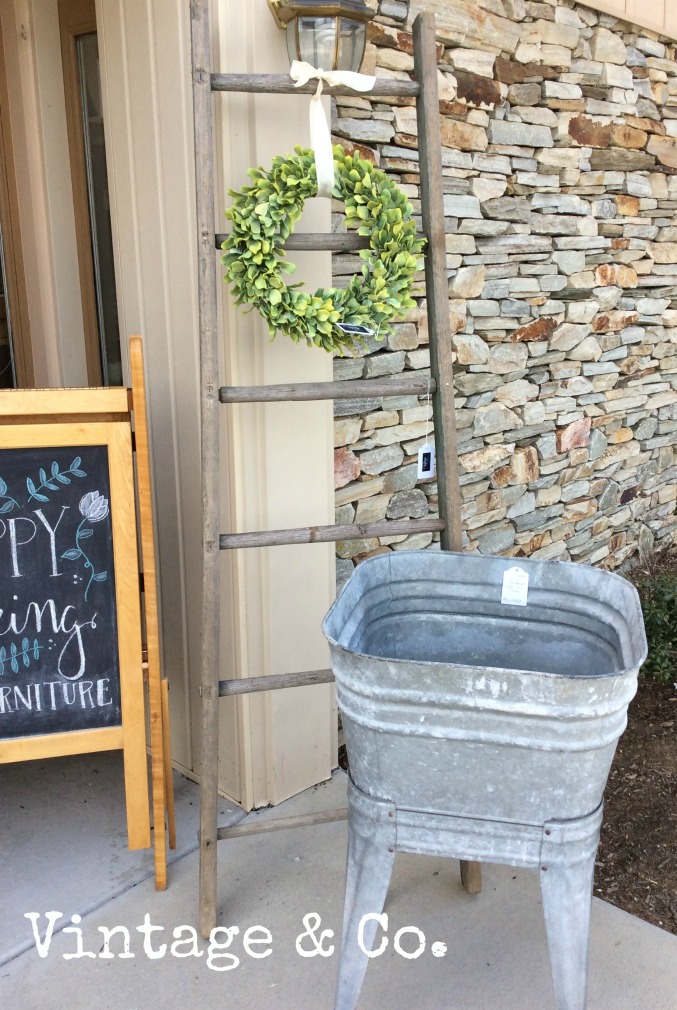 The last galvanized wash tub stand sold and we had its twin in
storage so this was one of our new arrivals.  The farmhouse
ladder started out as an extremely LONG ladder but my
hubby cut it down to size, perfect for displaying in a home setting.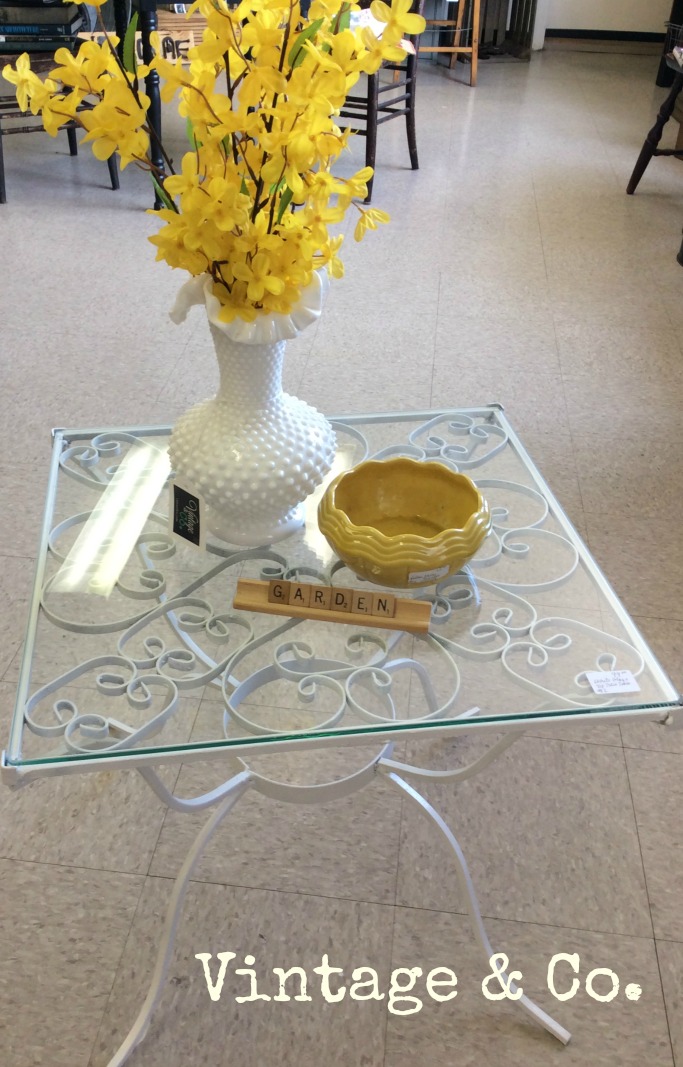 This vintage patio table was black and really did not have
a good appearance. Rust and dust did not make it better so
I spray painted it white.  We had to order the glass top,  which is
expensive when trying to resell a piece, but the table looks lovely now.

 I was going through my craft storage bins and "found"
this cherub plate and glass candlestick. I have no idea how long ago I
had planned to make a bon bon tray stand but I finally completed it!
Even if the trendy ship has sailed on the interest for this type
of project I was pleased with how it turned out
and brought it to the shop!
Between the hubby and I, we finished this high boy dresser.
It has the same exact coloring as the last dresser that sold
so I'm not sure if customers are going to know it is actually a new arrival!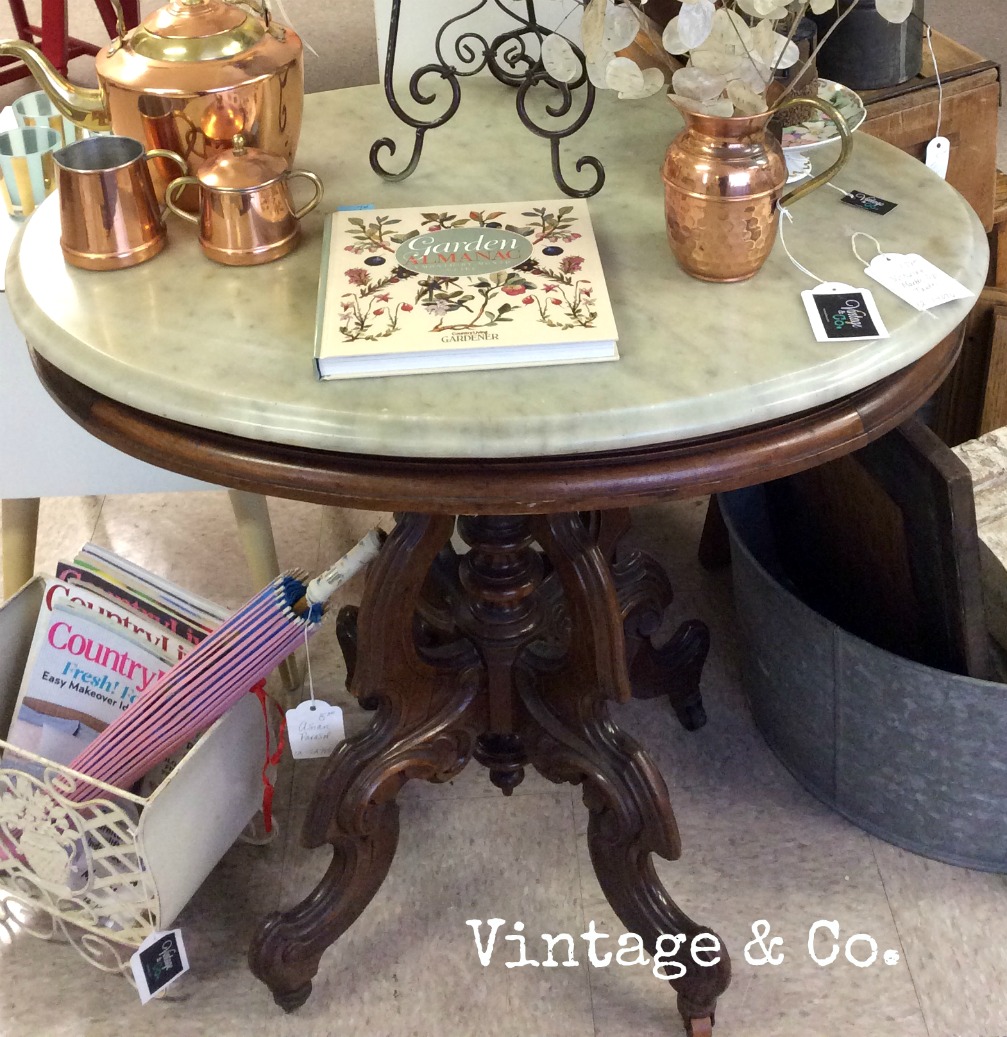 And last but not least, I am sharing my latest project.
I took a table that looked like this one (we have two)
and gave it a new look. 

Some may be disheartened to
know I painted a Victorian table but I like her
new style, don't you? The top looks pink but
it is actually a lavender.  I have since
sanded it down, distressed it and gave it a coat of wax.
I think it now has a "Disney princess" kind of a look.
~~~~~~~~~~~~~~
Thanks so much for checking out our latest pieces!
Your visits are SO appreciated! Your comments are too.
BUT I NEED HELP!
I'm looking for some help in getting rid of spam
comments on this Word Press site. I have about
12.000 spam comments! It makes it hard for me to
find your comments and approve them. I am interested
in finding a free plug-in to help me filter them out.
Help! Any suggestions are appreciated!
~~~~~~~~~~~~~~~~
Let's see who is featured this week:


keeps a furniture journal, writing down what
she did during the process of painting each piece.
The reveal on this one is pretty cool, too!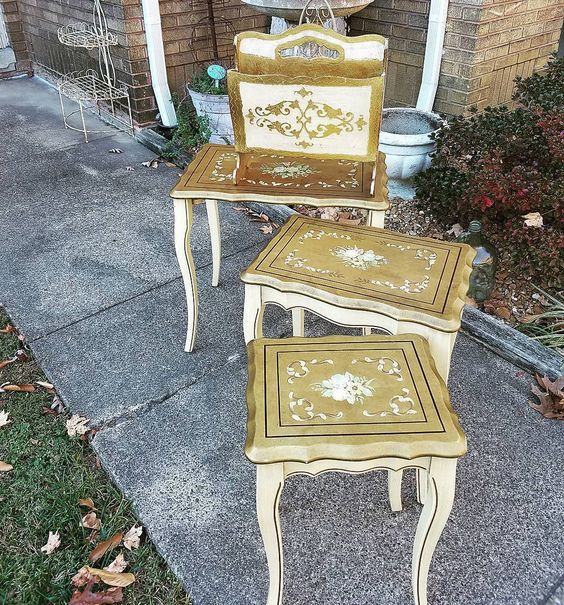 her "Not so junky Junkin Finds!"
She definitely has a talent for good stuff!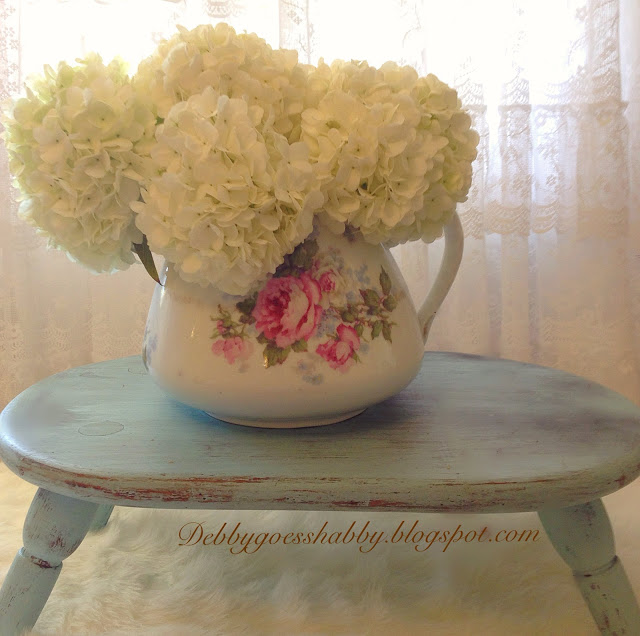 she shared her Easter vignettes and a cake decorated
for Easter with a chocolate bunny!

If you were featured feel free to grab
this LTV graphic for your blog post or side bar.