Hello and Welcome to Let's Talk Vintage!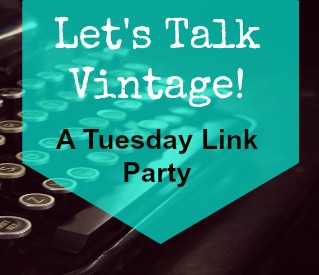 Today I'm sharing a couple of our latest projects and some new finds.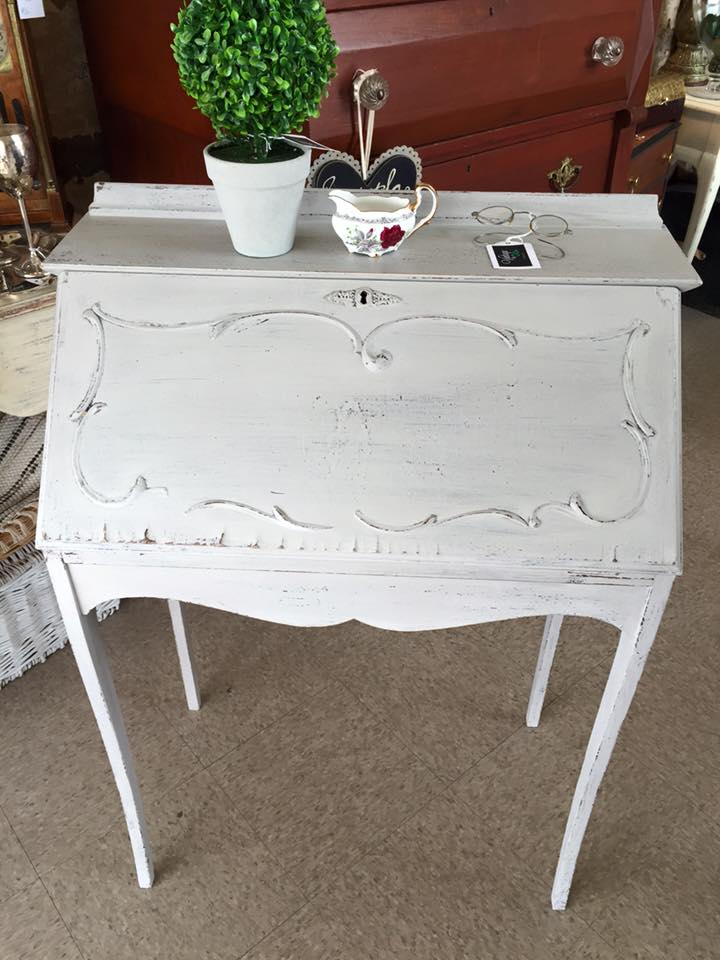 First up is this old secretary desk.

It turned out much better than I expected! With its chippy
veneer and trouble spots, it looks 100% better. I really love it now.
It was as though someone had used it as their art caddy
and there was paint with globs of this and globs of that.
I used a lot of primer on the inside.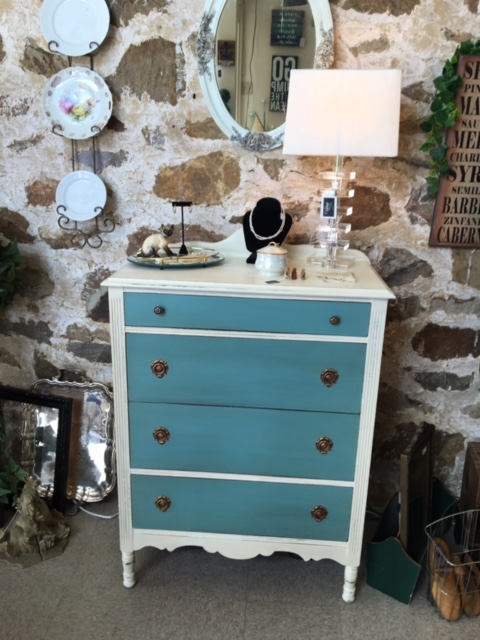 And this is my hubby's latest project.
It was given a really nice aqua and  cream chalk paint and some
special enhancements on the drawer pulls.
It measures approx. 32″ l x 48″h x 16″ w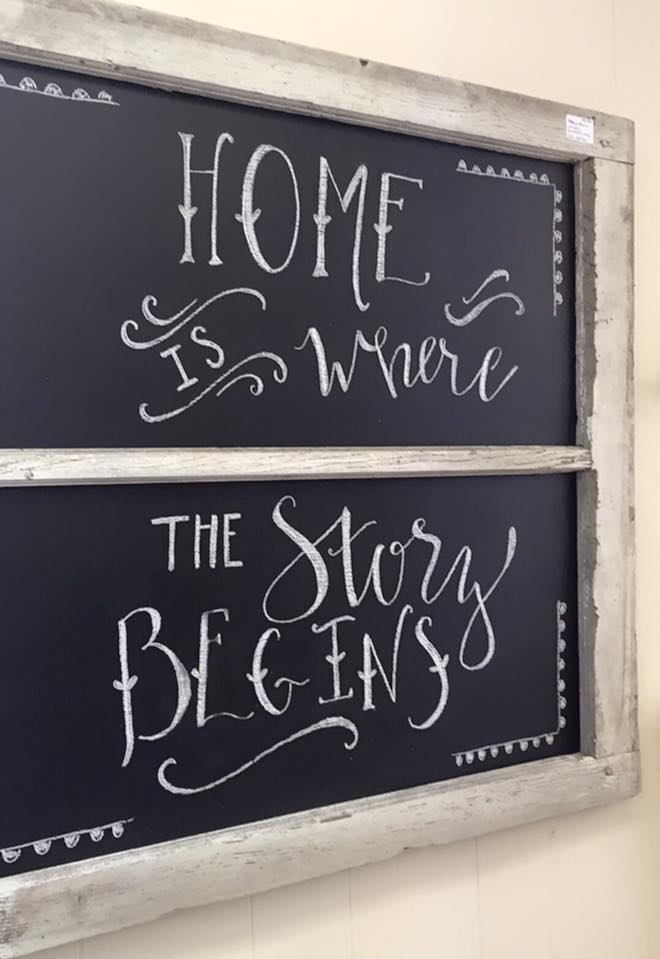 When I returned from my daughter's field trip I found this
piece, already finished! Love it and the kudos go to
our gal Rachel, who is such a talented artist!

The hubs had a vision for this heavy duty industrial long crate.
Not sure what it was used for but he added the shelving and it is now a shadow box, so to speak.
He didn't attach the shelves so it could still be used as the basket/crate.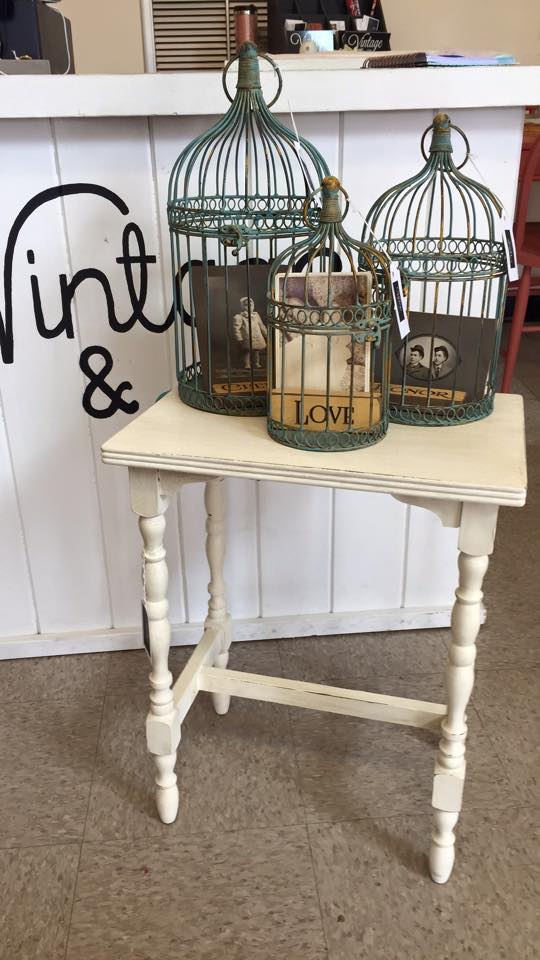 This little side table is so cute! But it must have been someone's favorite
place to put down a drink because the little cup rings kept
popping through the paint layers. Primer is the only solution for it!

And as for our latest finds I just LOVE these street signs!
This one  of course, makes me crave chocolate! This can be a bad thing since
we are only about 30 minutes away from Chocolate World, located in Hershey, PA!
 
Is this picnic basket adorable or what????

The hubby found this set of nesting tables. I do think
we need to paint them but not sure of the color yet.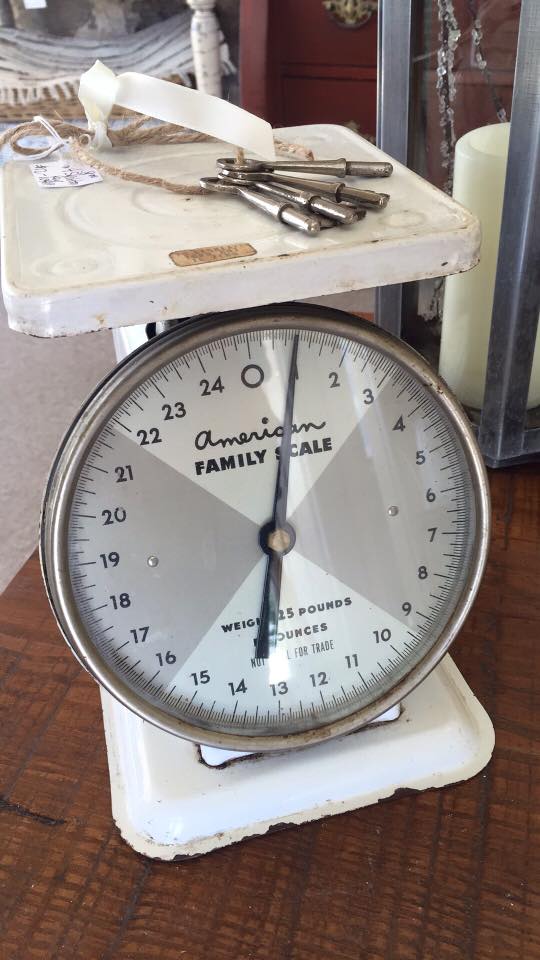 Kitchen scales have been selling very quickly in the shop so
we have these wonderfully chippy white scale now.
Plus, pieces like these add character and charm to our space!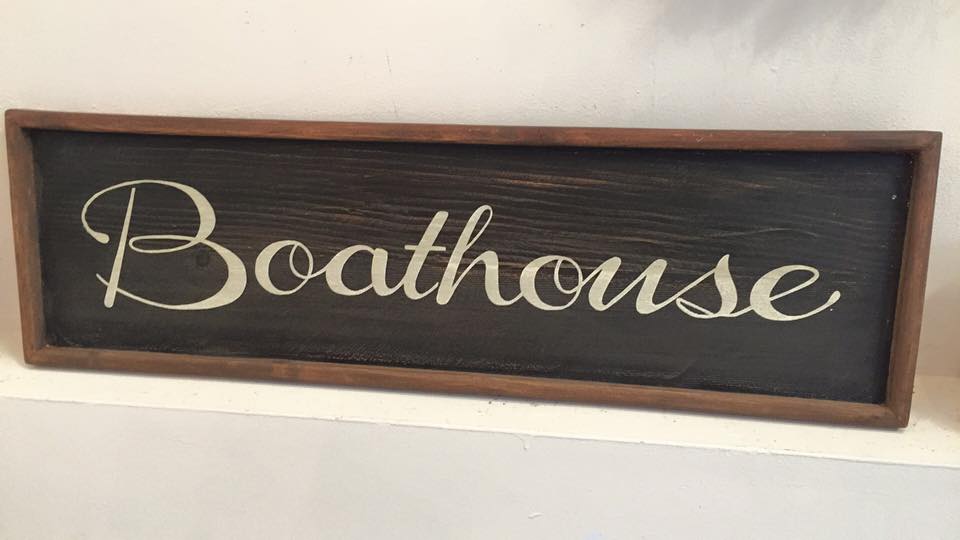 Now this boathouse sign is not old but it is a perfect piece to add to the shop for summer.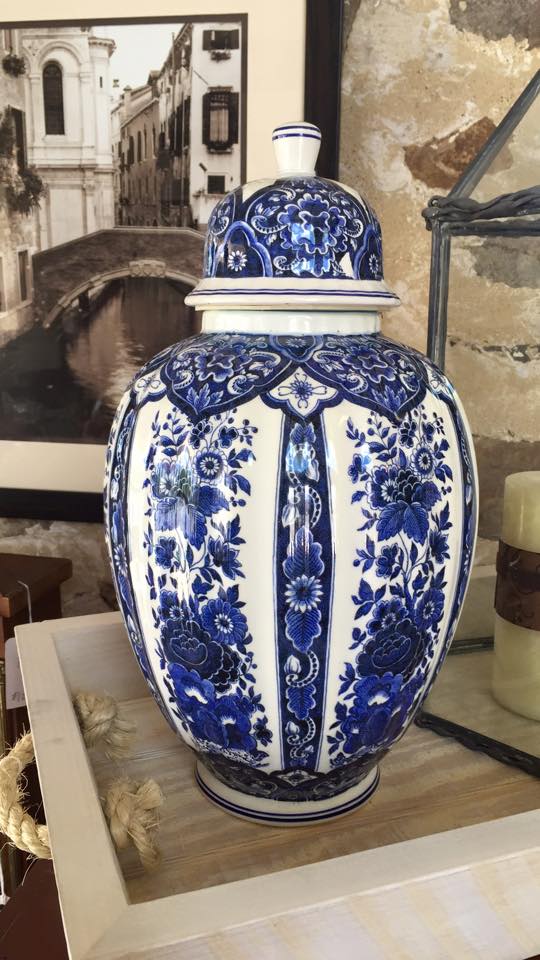 And this blue and white "ginger" jar is gorgeous! I hope to
find more blue and white pieces and create a display.

Last on my finds list is this awesome antique radio!
We like to play them in the shop. I think my hubby said this
one works, but I'd have to verify that! It still looks cool!

Now let's see who is featured this week:

Just too pretty how she arranged them and the vintage containers she used.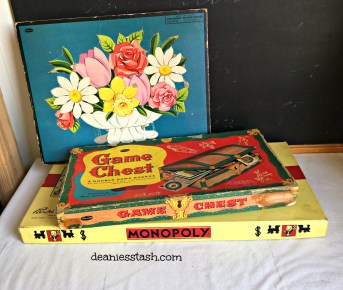 and over at Deanie's Stash, was a post about vintage toys, my hubby's favorite!
Reminds me of long summer days, playing games on our front porch.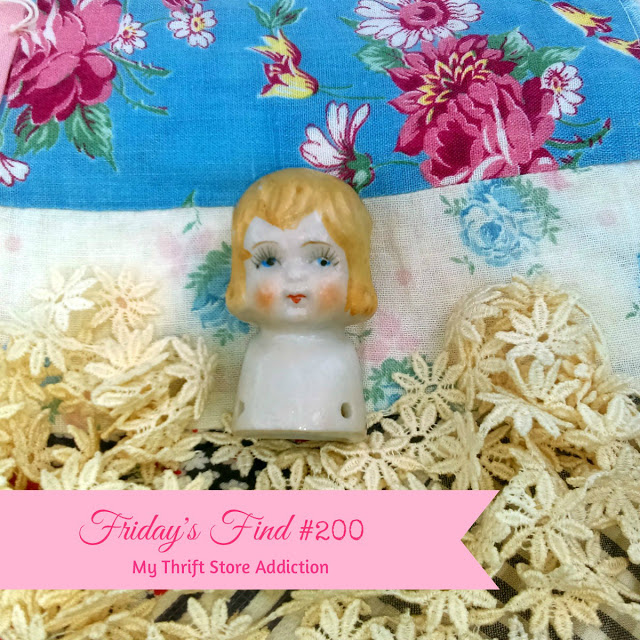 and last for our features today, but certainly not least, is
 My Thrift Store Addiction. Love her finds and better yet…
all half price at an estate sale!

If you were featured, feel free to grab this
graphic for your next post or sidebar!