We have been so busy with getting furniture for the shop. This, of course, is not a really bad problem to have!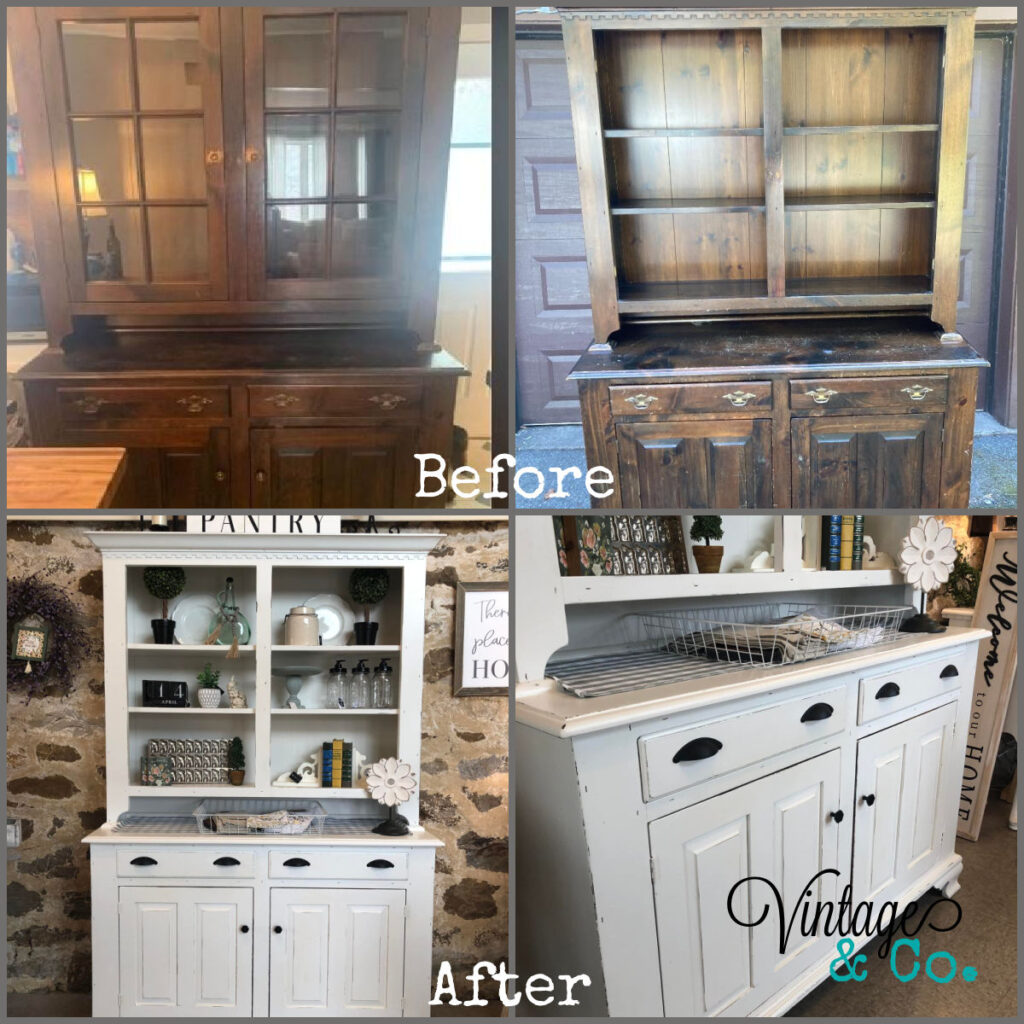 Hubby found this vintage pine china hutch as seen in the first photo. We decided to remove the doors, to give it an "open concept" feel. I think it could work either way and would make a great piece for a pantry, too. To complete this task hubby removed the doors and hinges, filled the holes with wood putty, then sanded them down.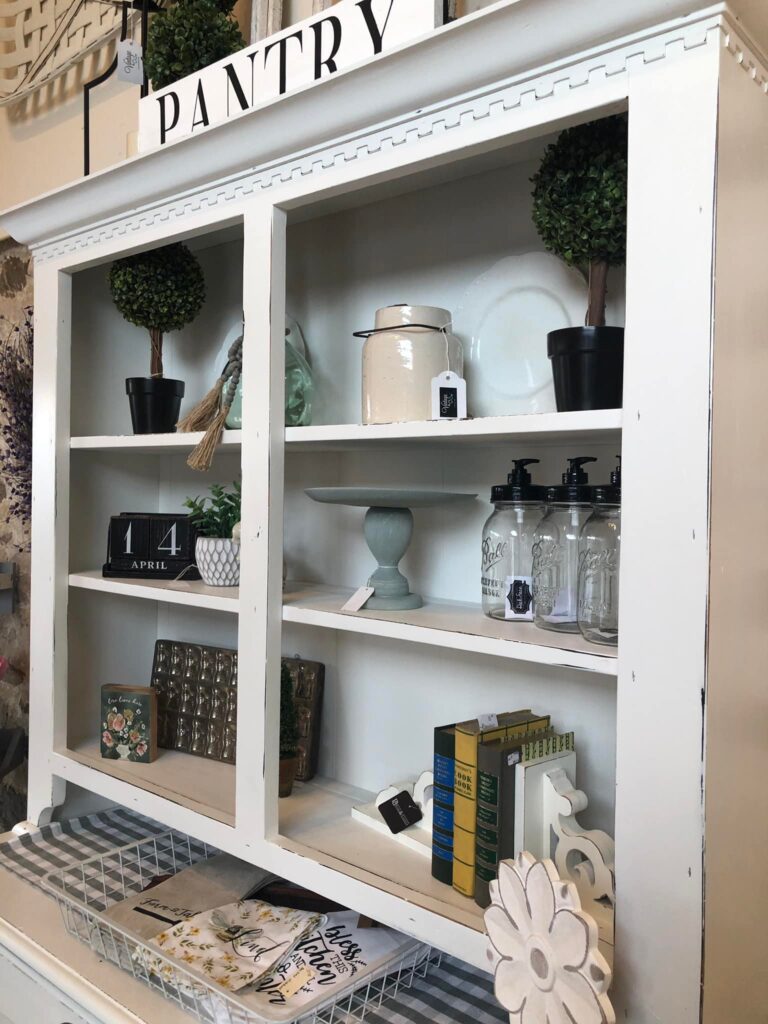 This tall, towering piece took a lot of primer but it was well worth it! After painting it in the color Crinoline by Country Chic Paint, we also replaced the old, colonial style hardware with new, black cup pulls and knobs.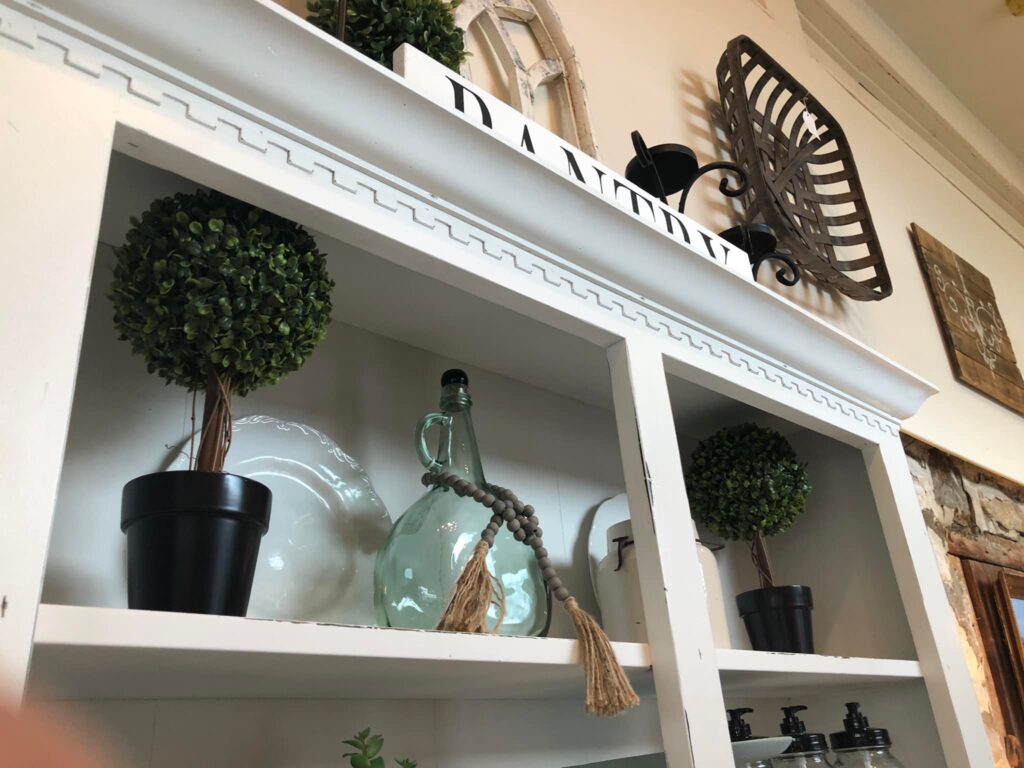 It measures 54"l x 19"d x 81"h and has wonderful display space on the top half while the lower half has two drawers and two lower cabinets. Awesome to keep your favorite pieces on the shelves while hiding your appliances and other not-so-pretty pieces.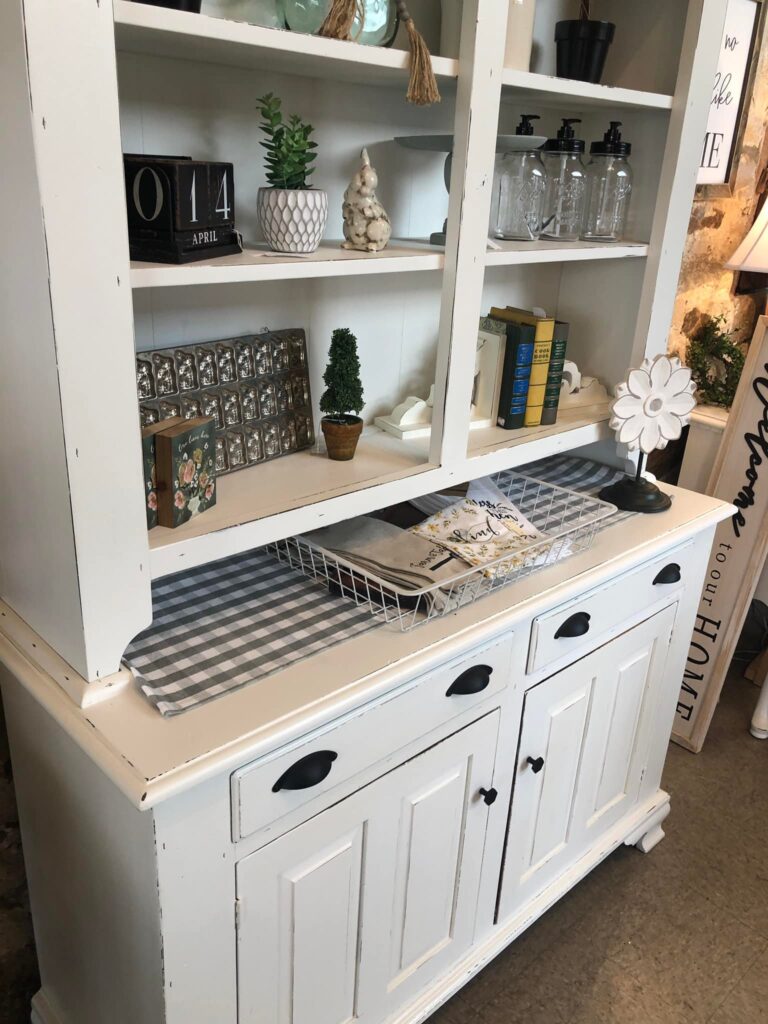 I love having it in the shop, so I hope it doesn't sell right away!
Okay, I'm just kidding, but I really do love having it in the shop.
We will find another, I am sure.
Come check it out, if you're in the market for a "new" farmhouse piece,
we'd love to help you make it your own. And if you have a china hutch at home that needs a new life, stop in and check out the whole Country Chic Paint line, we'll help to get you started so you can Do-it-Yourself!