Yep! We found another shop like ours! We were on a picking, uh family road trip to North Carolina. It is called "The Barn on Country Club."
I think we did the usual online search on our cell phones for "vintage furniture" and "painted furniture" and this shop popped up.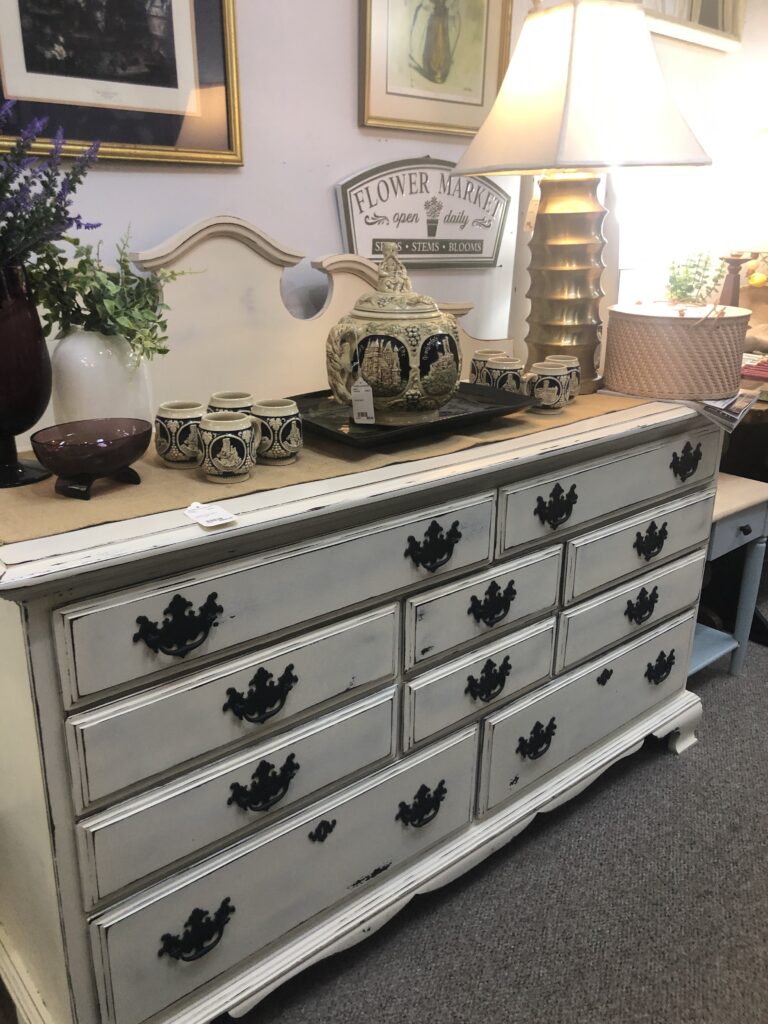 As soon as we walked in we were greeted by beautiful vintage pieces that were brought back to life and ready to be lovingly used again. It felt like we were "at home."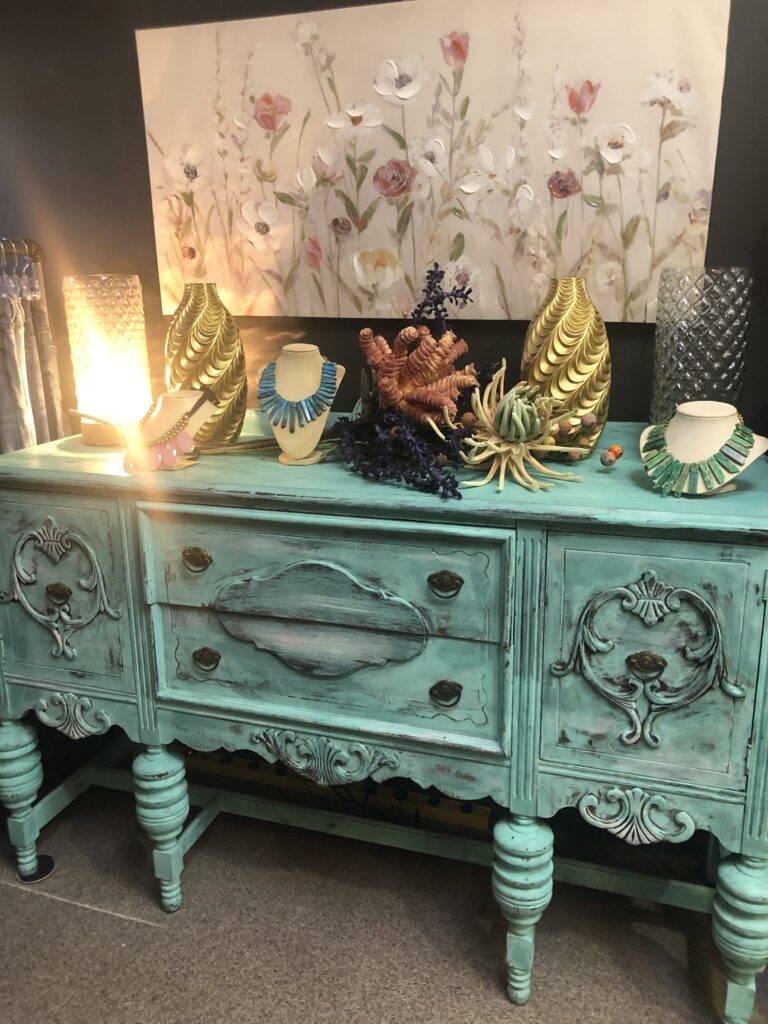 They had a nice mixture of styles. This piece caught my eye and it would be AMAZING in a beach house or a downtown loft with exposed brick for the wall.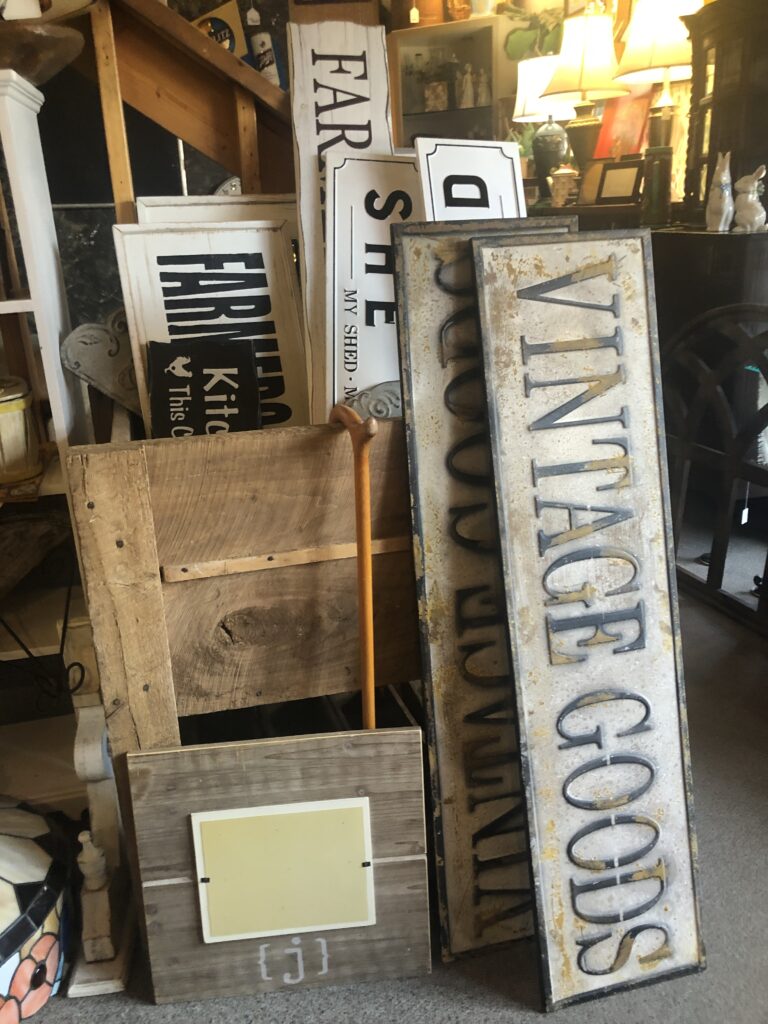 There were other fun pieces too like this VINTAGE GOODS SIGN. I really wanted this piece for Vintage & Co.! Later that day while looking back at the photos I had taken, I had one of those I should have bought it moments. But when traveling, space is limited.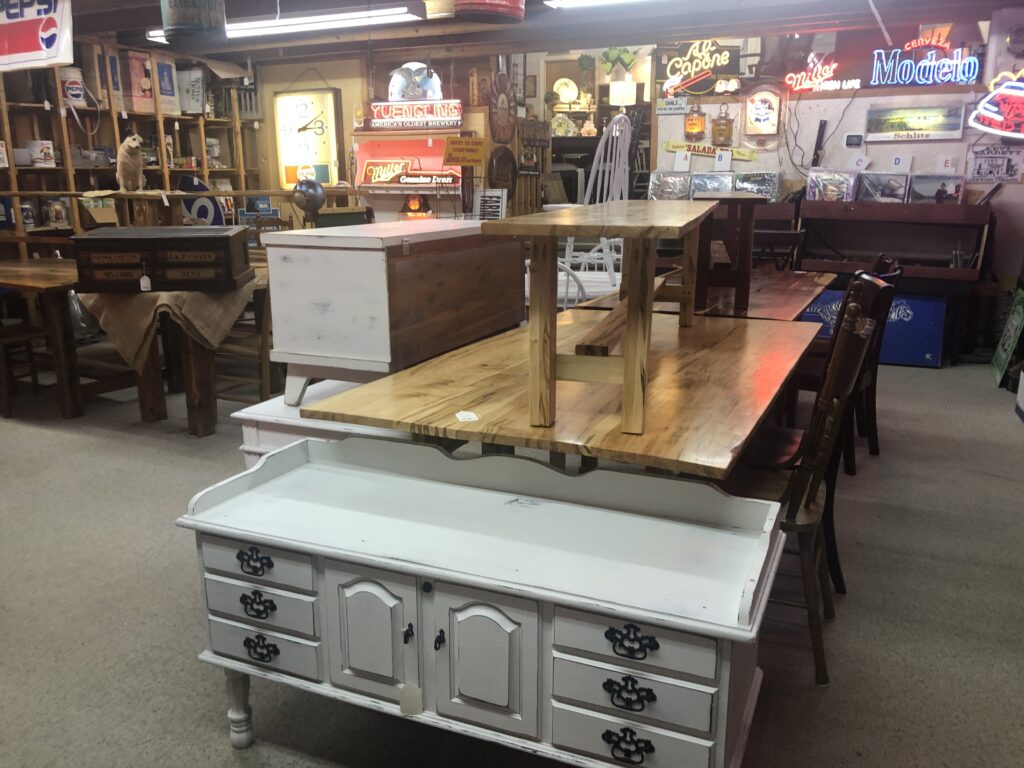 The building was large and had room after room filled with unique vintage goodies. So if you're "just into home decor" or "just into collecting vintage stuff," you will find it all here at the Barn!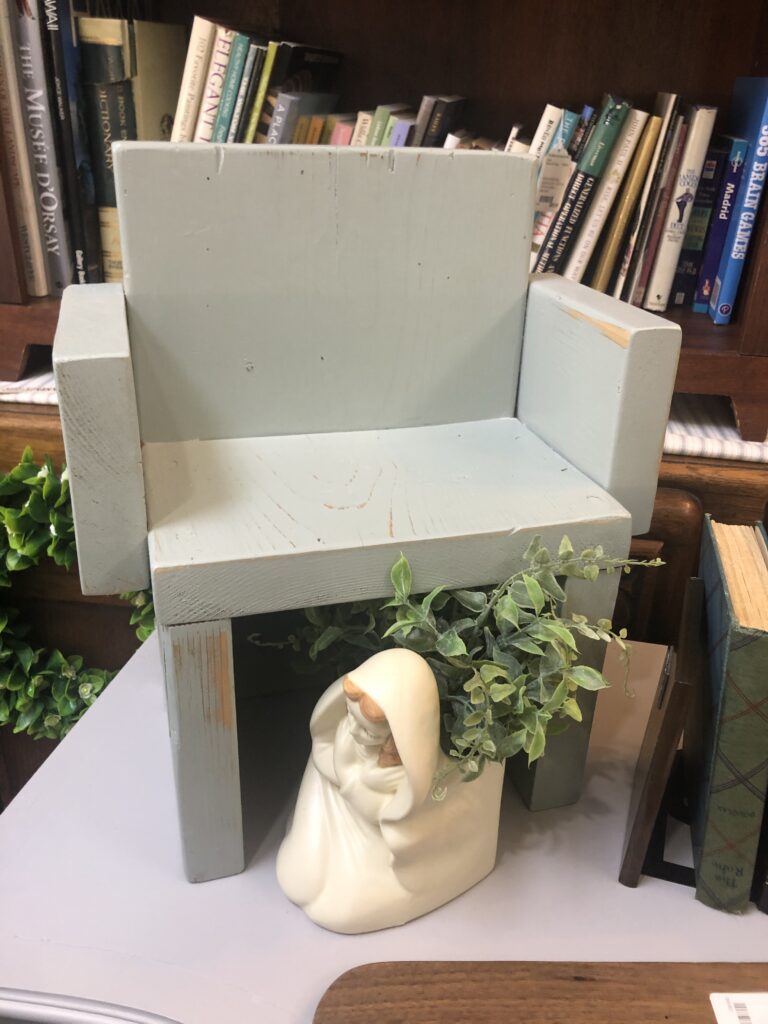 I'm guessing this cute little chair was one of the dealer's creations… simply made out of leftover "ends" of cut wood. Adorable! Great to hold a plant on the porch or sunroom.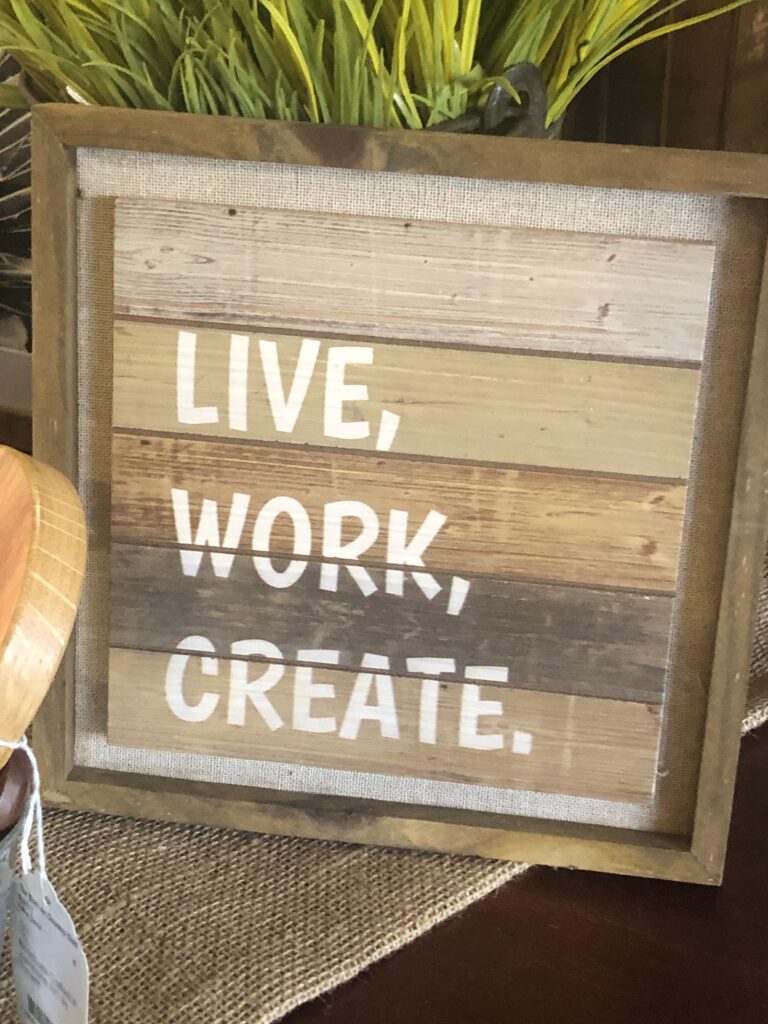 This sign was for sale but you could tell that this could be their motto. Which I LOVED!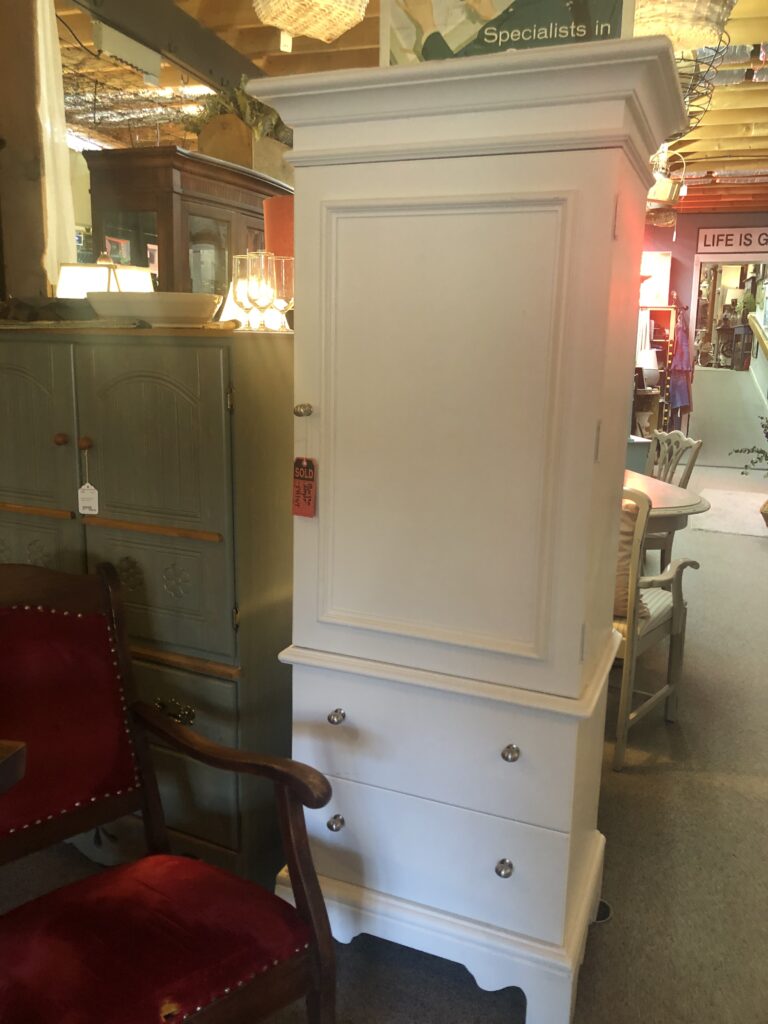 We talked with one of the dealers named Holly. She was just as sweet as can be and very helpful. I forgot to get a photo of her! I was not on my A-game.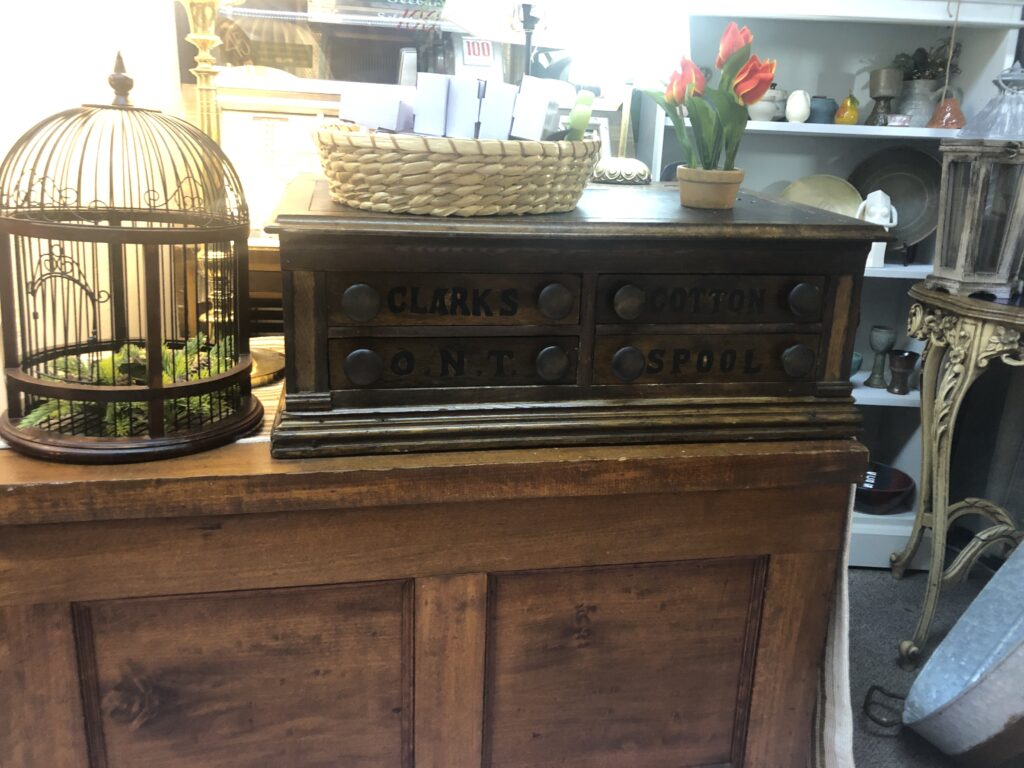 I love being inspired by the creativity and joy shown in their displays. I came back to Lancaster with a new spark of creativity too.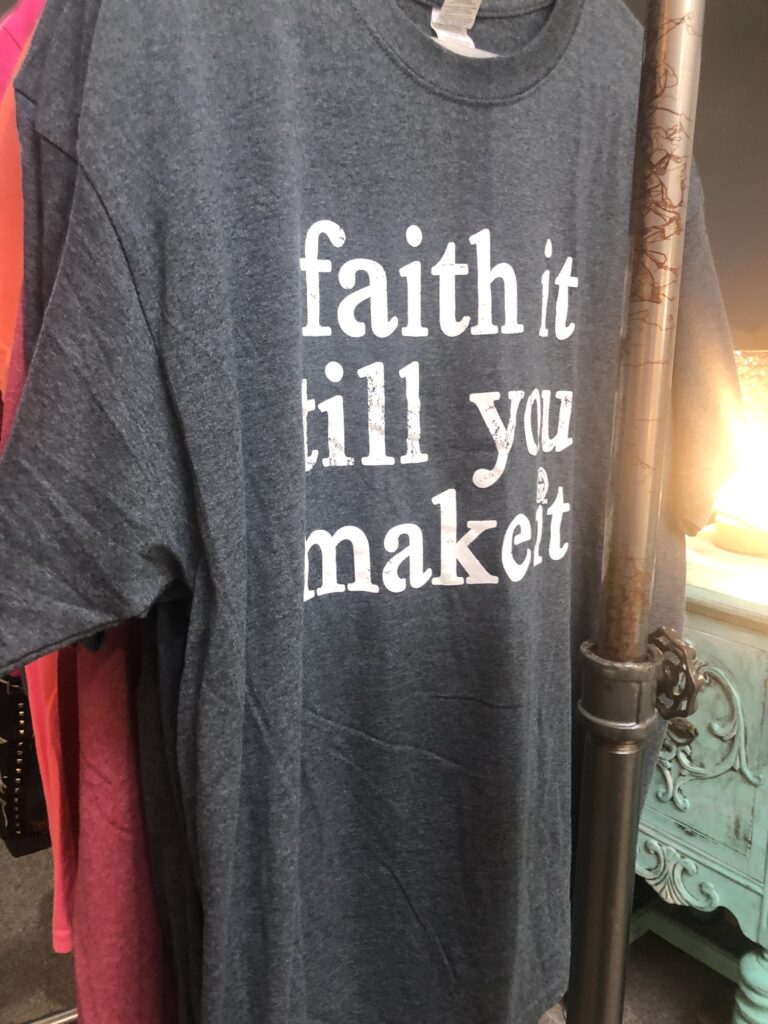 Saw this T-Shirt for sale in their shop and took a photo of it. Faith it Til You Make it! But you know what? The Barn on Country Club has already made it and I thank them for the inspiration. We hope to stop in again someday!