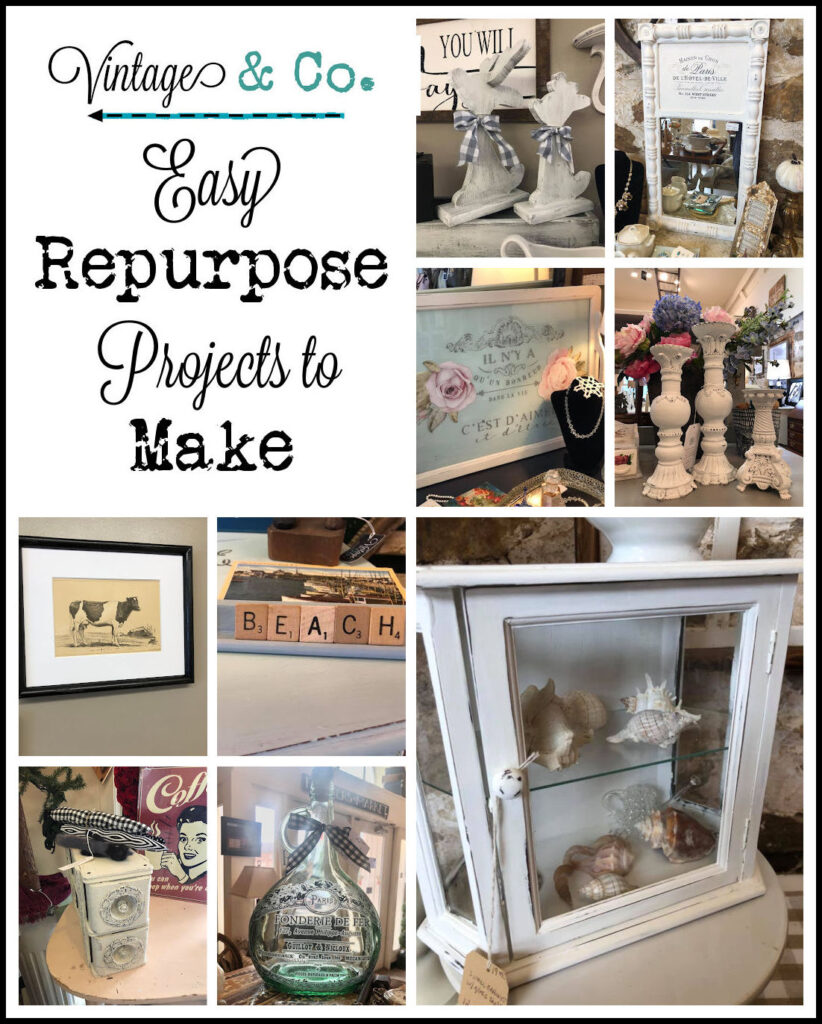 Today I'm sharing many of the repurpose projects I've worked on in the past two years. I actually surprised myself with how many I've done. My goal is to create more this year because they are actually fun to do and it's fun to see them go to new homes. It's better than ending up in a landfill, collecting dust, or taking up much needed space!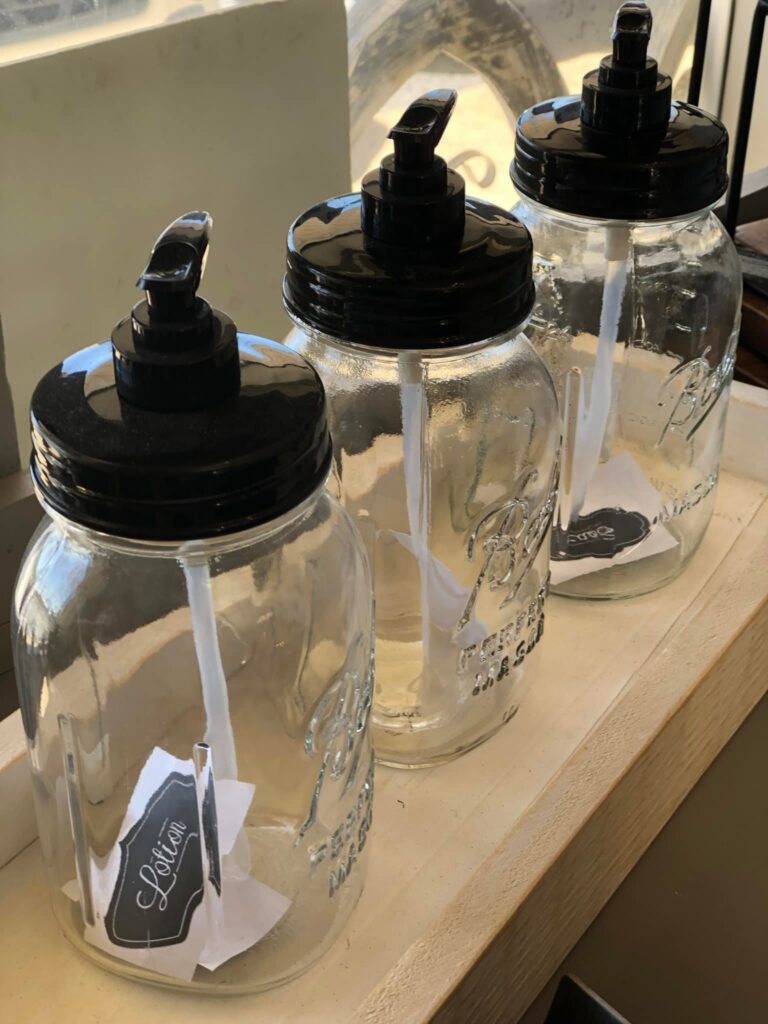 This is a really easy project. Get three old mason jars and purchase the lids/labels on Amazon.
It's really almost too easy but it's a fun and quick project to make for your kitchen, laundry room, or bathroom. The only warning I have is to make sure the lids fit the jars. I have found a few jars that didn't quite work out.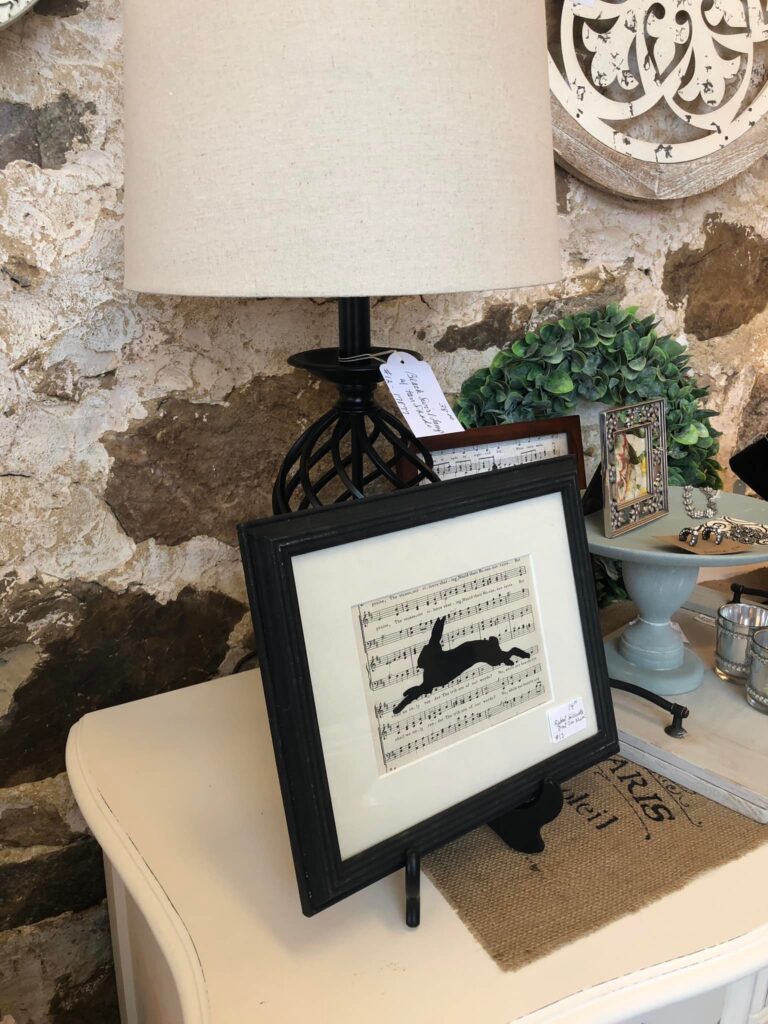 Framing can be quick, fun, and rewarding! Here I simply used an old page of sheet music and ran it through the printer. You can also layer images by starting off with paper that has designs in the background like lace, barnwood, vintage machinery, etc. Sometimes I spray paint the thrifted frames if needed. A white matte was the final touch needed for this Spring themed art. (Bunny silhouette from TheGraphicsFairy.com)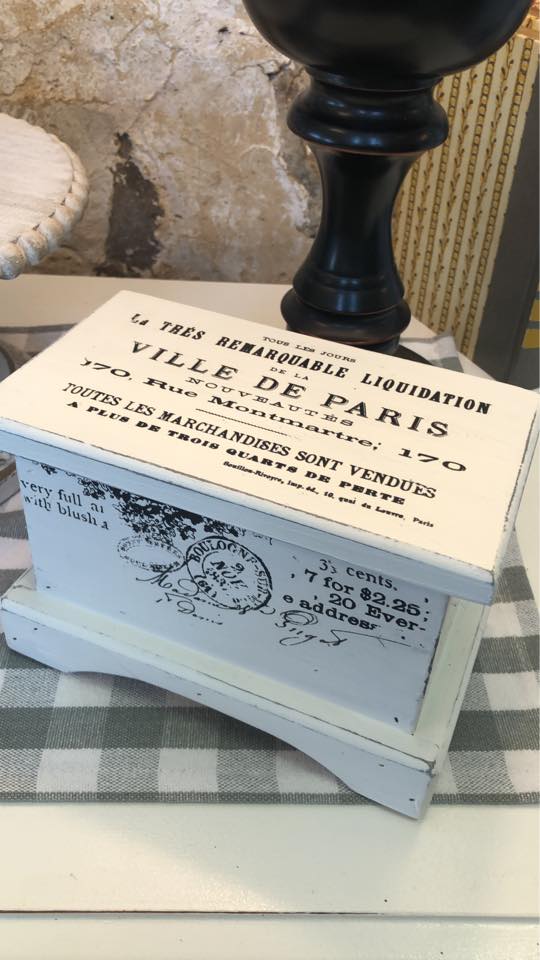 I love repurposing old wooden boxes. You can find them in thrift and vintage shops because mostly everyone had one at one time or another. Here I simply painted it with decorative home paint (I used Country Chic Paint in Crinoline.)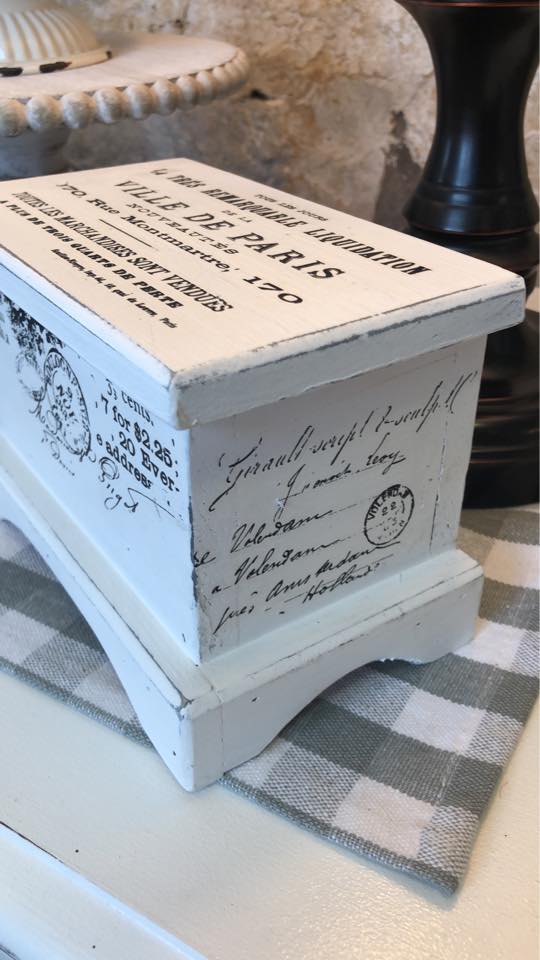 Then I took leftover pieces from my ReDesign with Prima transfer projects and arranged them on the mini chest. Then I went ahead and rubbed the transfers on. I love how it turned out!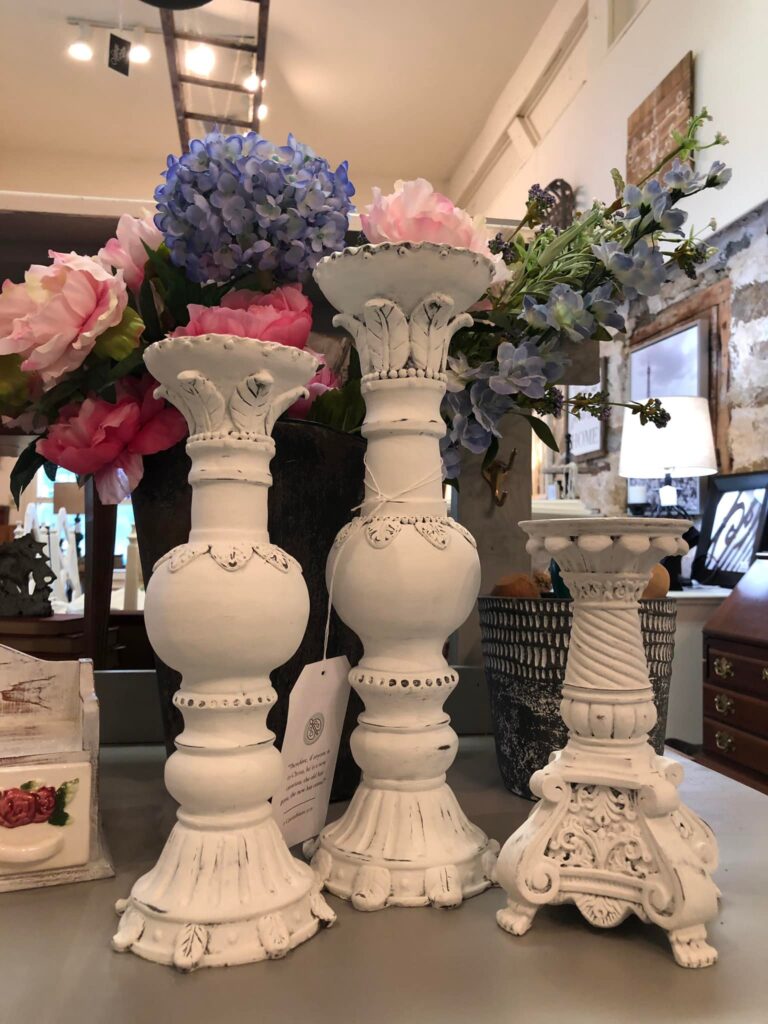 This is also an easy project but can be messy once you start painting and sanding. But I love the results! I just took some outdated candle holders and painted them with Country Chic Paint in Crinoline. Then I took some fine grit sandpaper and distressed them a bit. They sold quickly so I didn't have much time to enjoy them! That meant it was time for another project.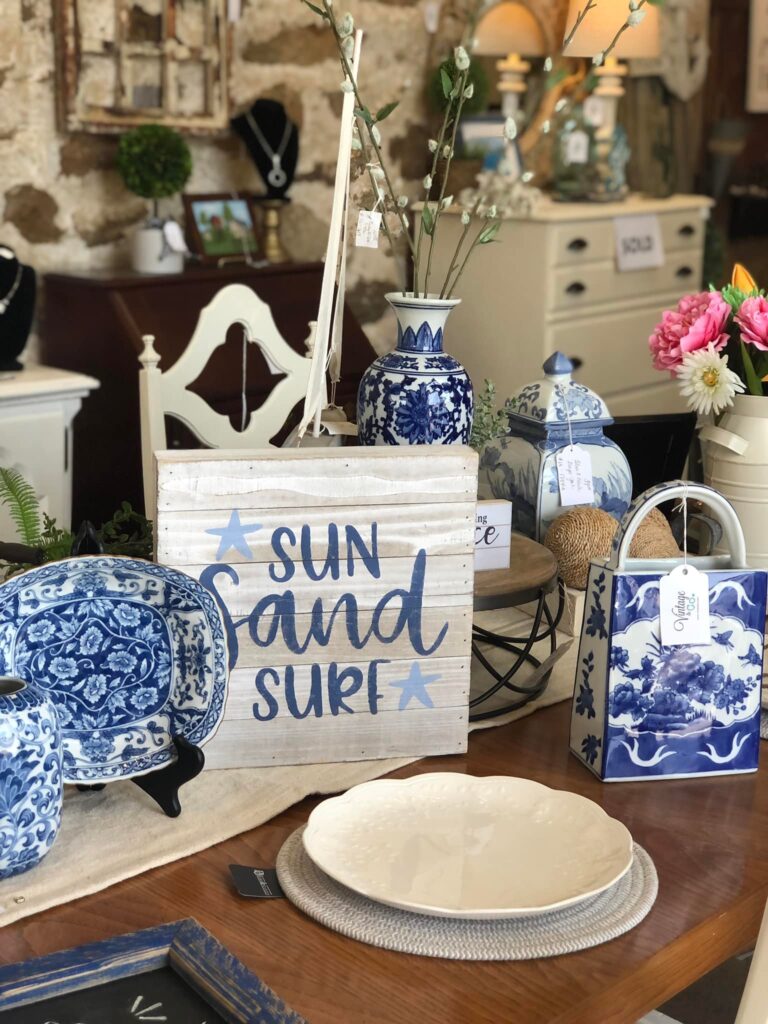 I am often asked if I make the signs in the shop and the answer is, I do not. But I did make this sign. A Cricut machine, stencil material, a pre-designed graphic or one you create yourself and paint are all that is needed. The blank wooden box sign was from one of the local craft stores but you could use thrifted signs and paint over them. Now if you are really good and have the resources, you could make the signs yourself out of used palettes or barn wood.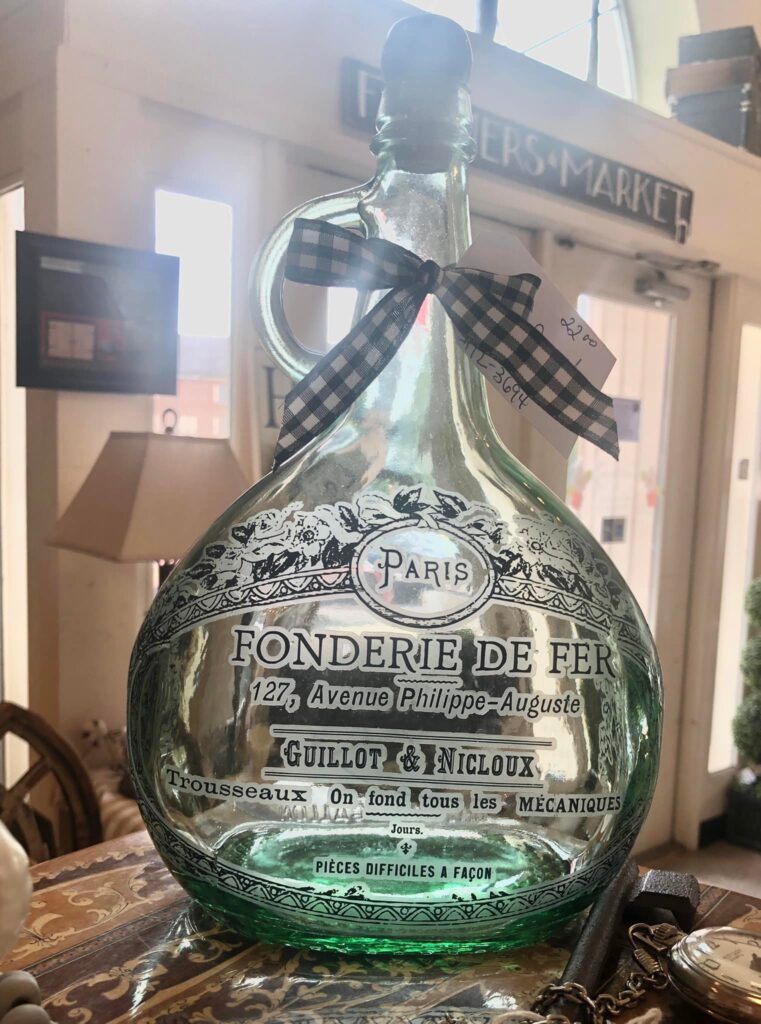 Here I took an old Almaden wine jug and used a piece from a ReDesign with Prima transfer. This was such a delightful project. It was on the easy side but I was still happy with the results. (Transfers can be tricky on a round object so that is really the only thing that would make this project difficult.)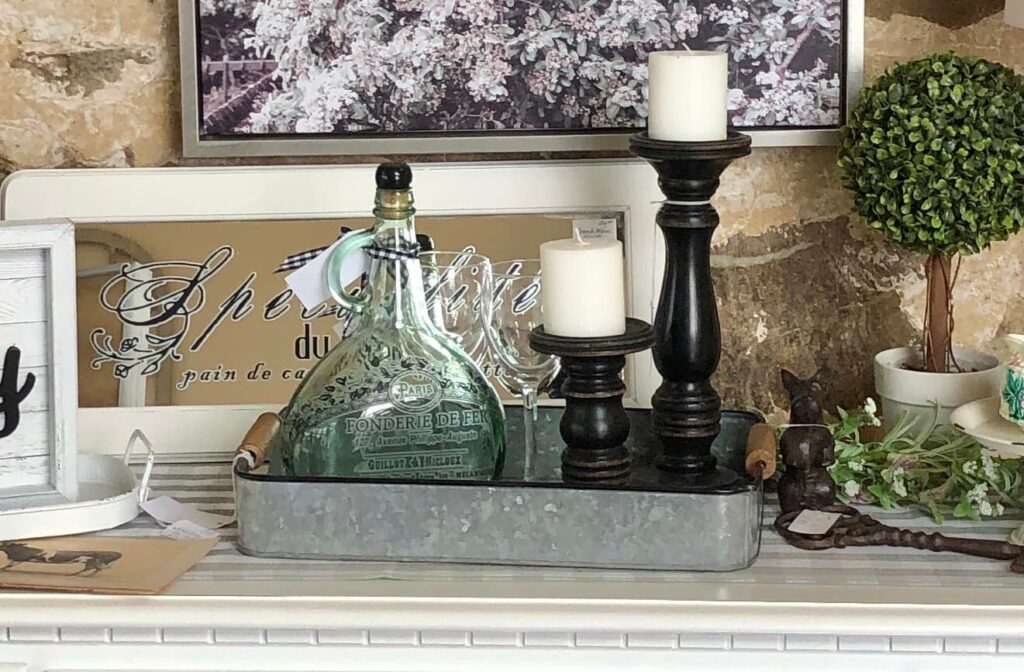 I added the buffalo check ribbon to match. Voila! It was complete.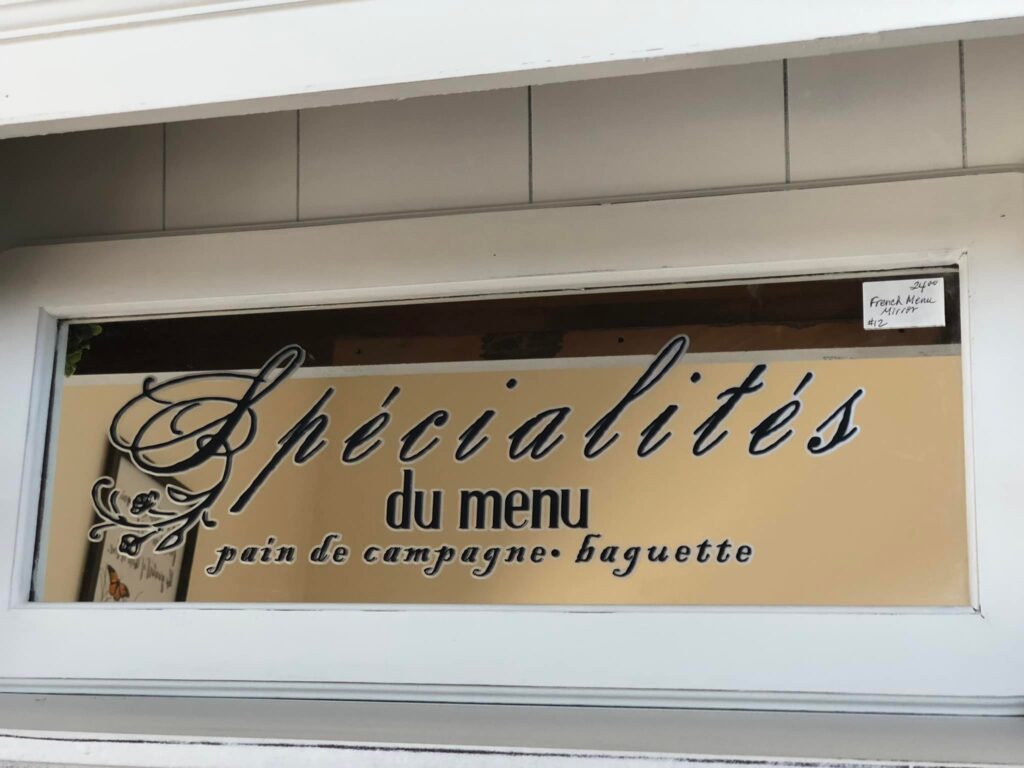 Another French-themed decor transfer worked perfectly inside this horizontal mirror. (Available as of today's blog entry)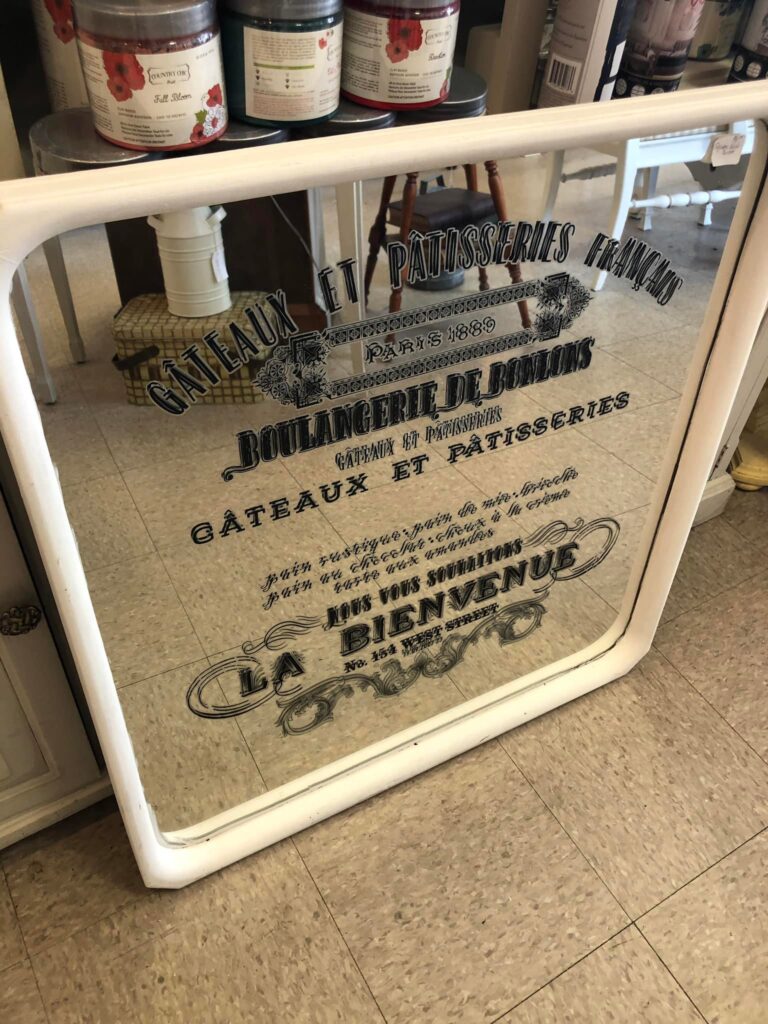 Here too! I forgot to mention that I paint the mirrors first. (Then sand and distress.)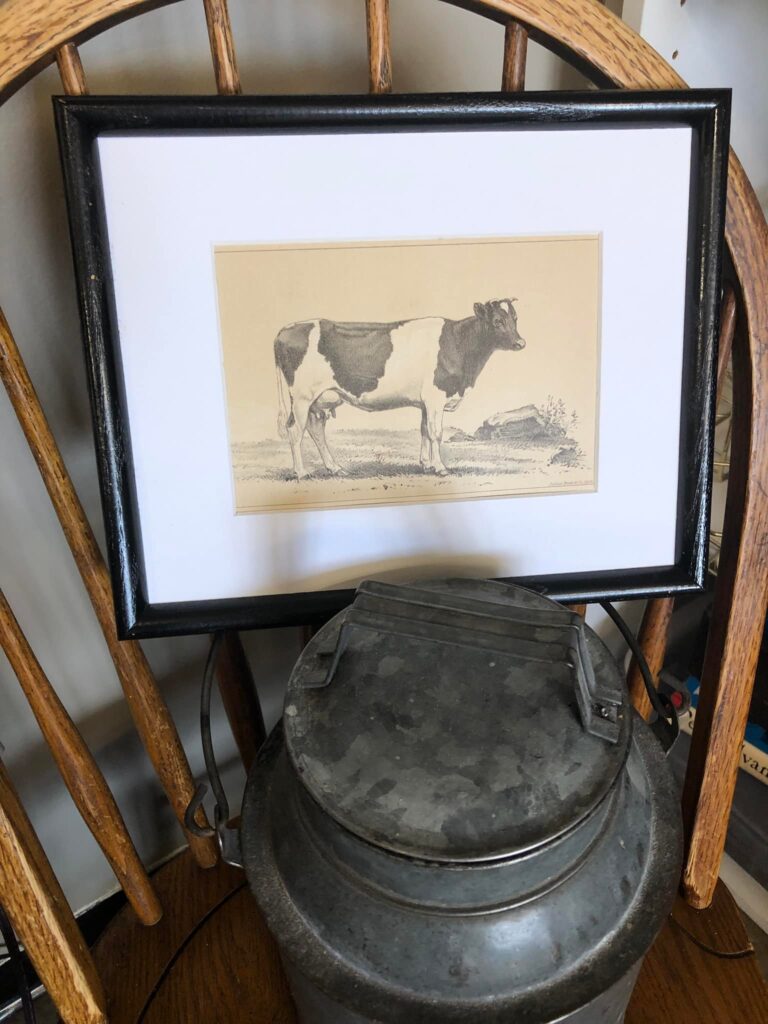 Another framed piece… taken from an old agricultural book. These pages must have come from a book that fell apart because normally I would not ruin an antique book by ripping pages out. For this one, I left the glass out because I like how it looked. The frame was spray painted in a glossy black.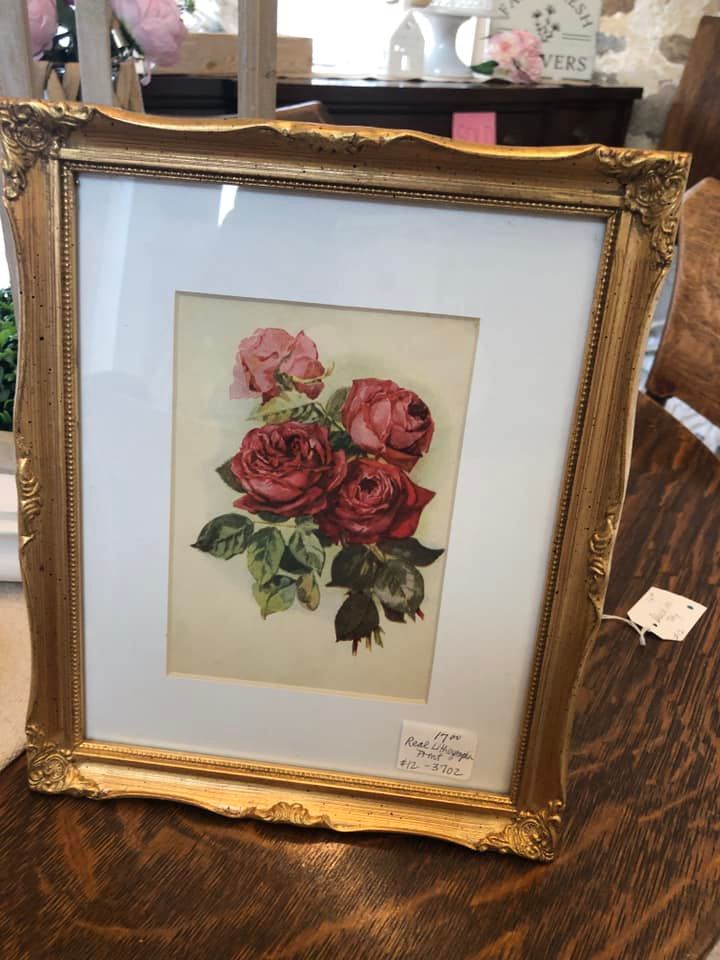 Here is another example of framing vintage book pages. This one was from an old antique gift book that fell apart. It is the real deal, not a print from a mega manufacturer. It was a waste having these beautiful chromolithograph roses sit in a box. I rescued this page and framed it for all to see! Easy peasy when you have a beautiful frame and a white matte.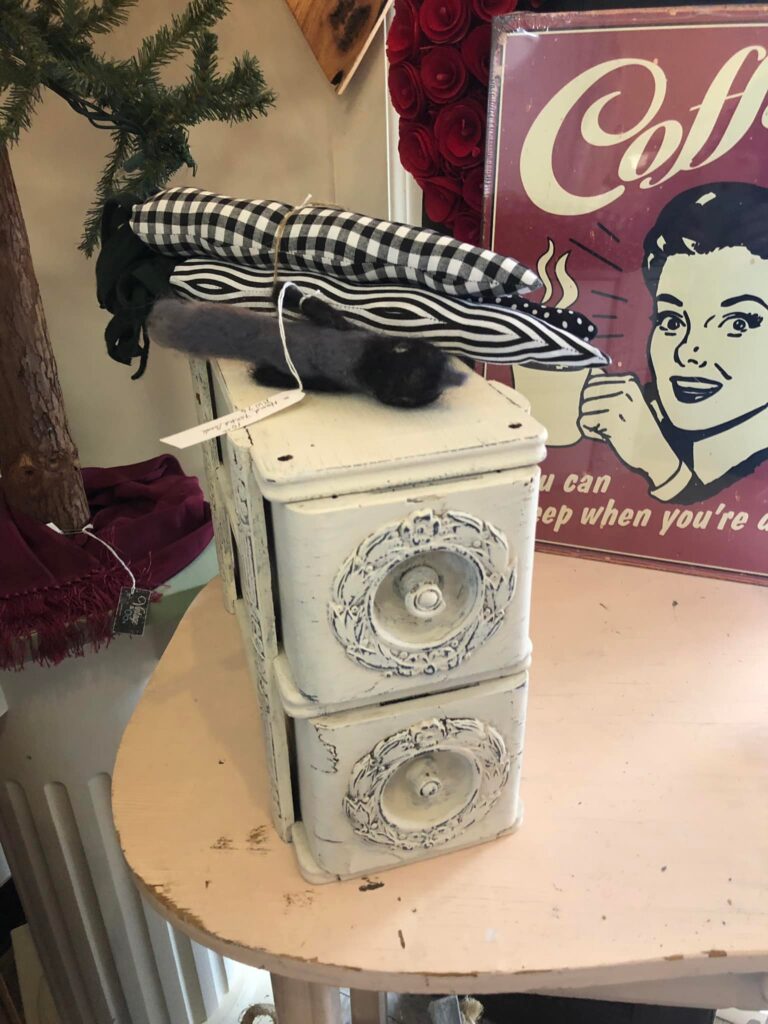 We love making things out of old sewing machine tables and cabinets. This one is also easy! Just simply remove it from the table, then paint and distress. You can also make an apothecary-style cabinet by using many of them.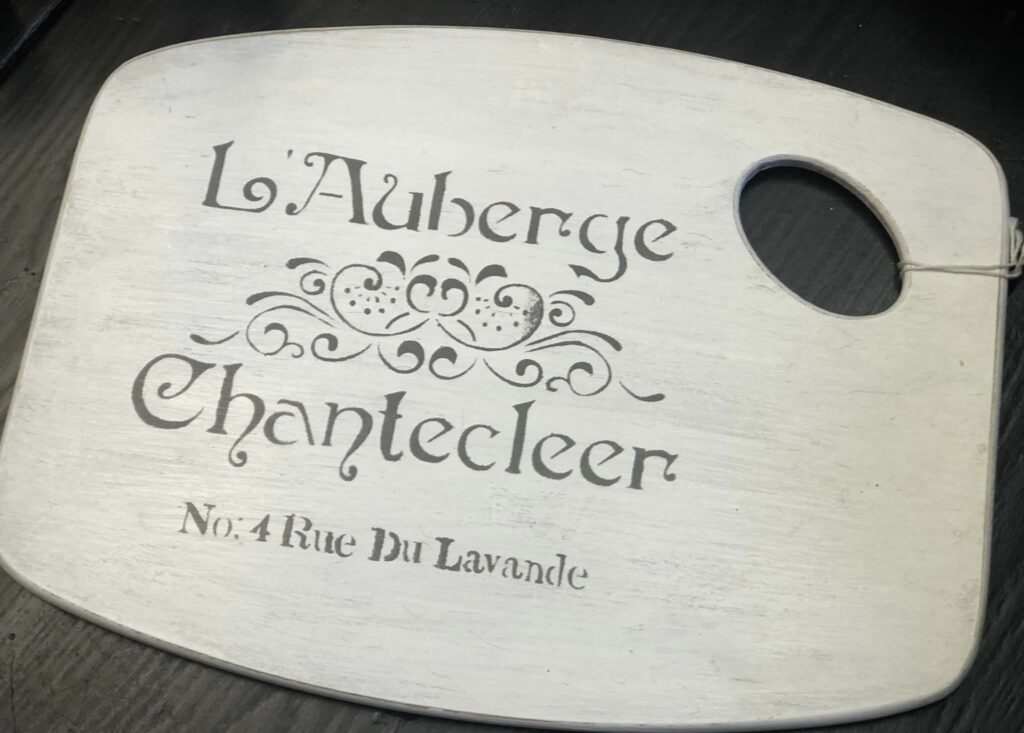 We had many things to clean out after my Dad passed away in 2021. I found this new bamboo cutting board in his kitchen gadget bin. I simply painted it with Country Chic Paint and used a French stencil in gray, lightly sanding it afterward.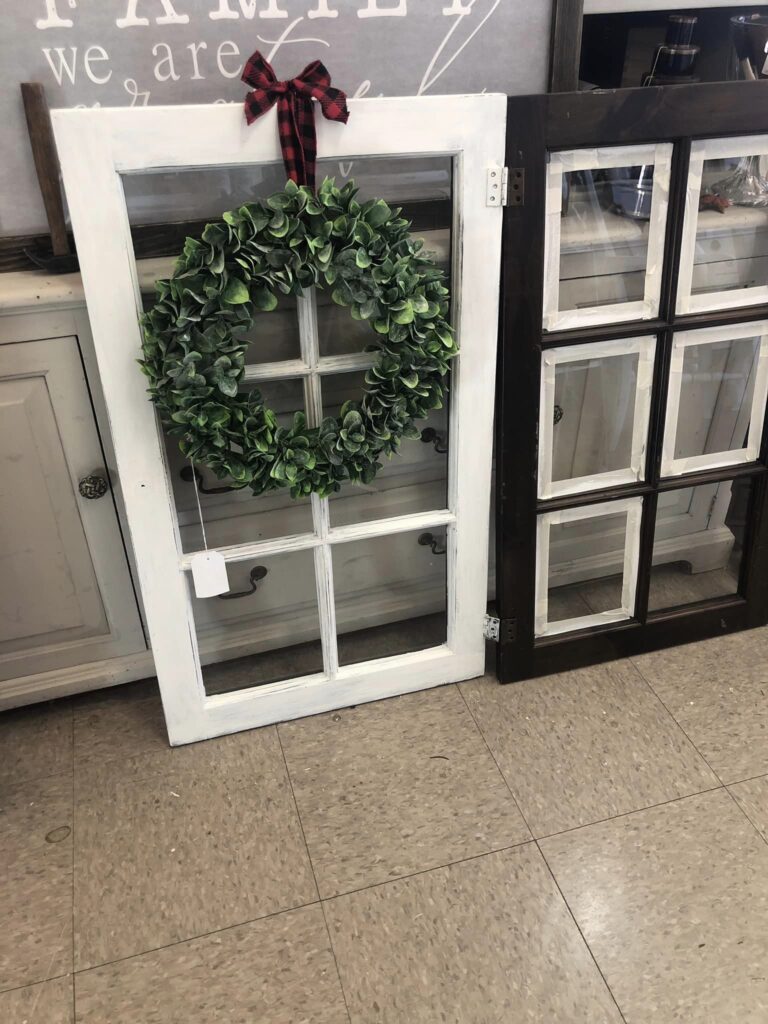 When we transform a vintage china hutch we give it a more modern feel by removing the cabinet doors. Here is what I did with the doors…another easy project with a nice impact. I just taped off the glass panes and removed the knob … then painted it white.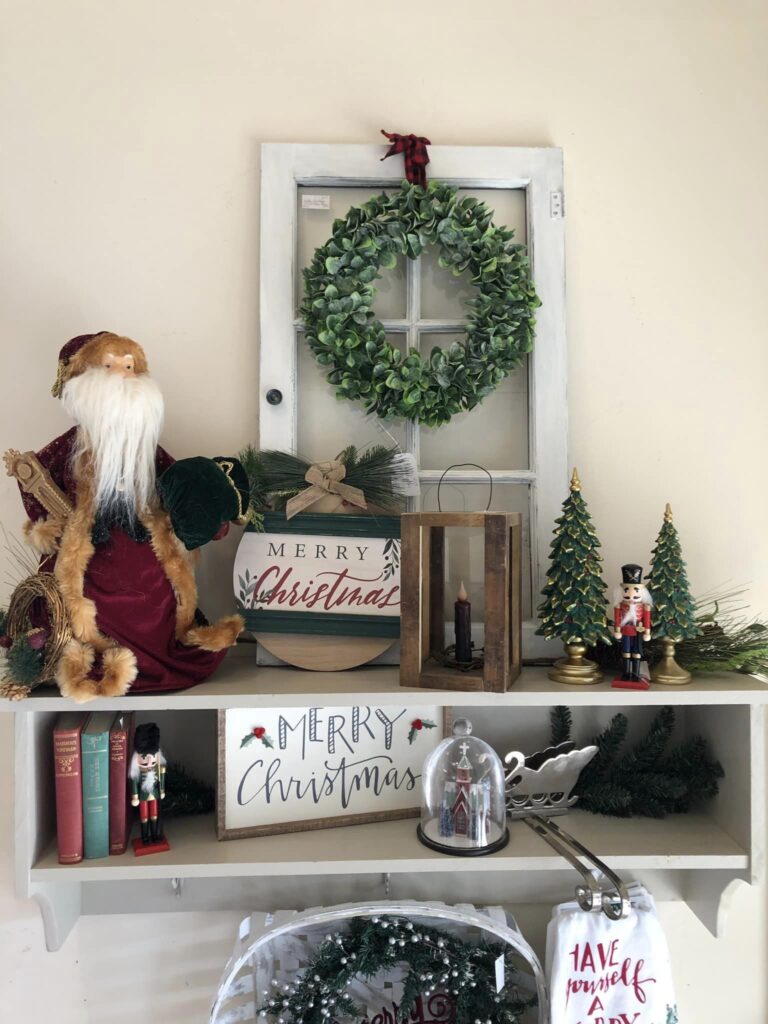 A little bit of sanding after it dried gave the perfect effect!
The knob can be painted with metallic cream in Trigger, which is a gunmetal color.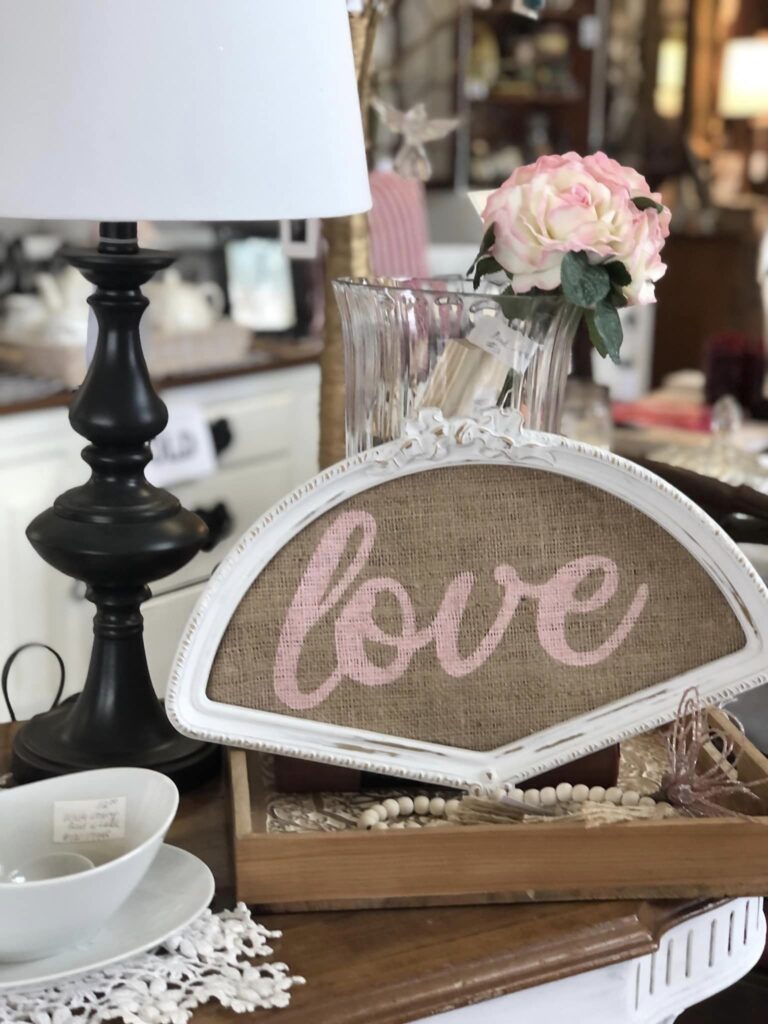 I had purchased this white "fan" frame from another dealer and decided it needed a farmhouse touch. I covered the back with burlap and then used my Cricut machine to create the "love" stencil and I chose "Ooh La La" by Country Chic Paint for the wording. These projects are easy because I don't have a lot of time when I create my own pieces.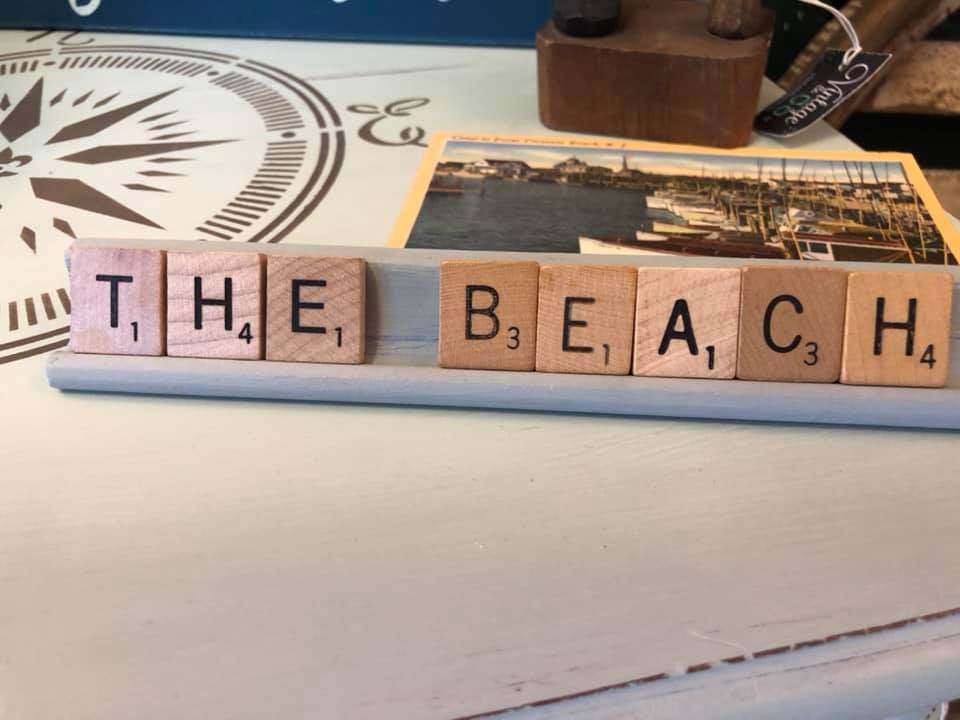 And speaking of easy, nothing can be easier than putting scrabble tiles together to make mini signs! I decided to paint the easel for this one because the contrast of color made it look more beachy. Blue for the ocean and the tiles were already a sand color.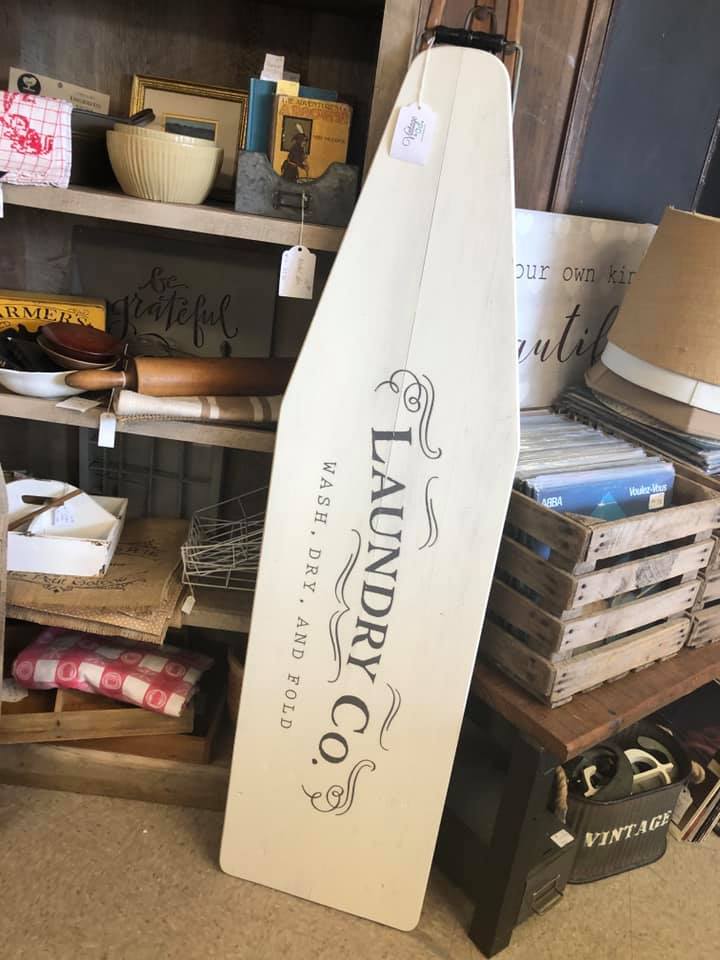 An old ironing board makes a great "sideboard" for a summer picnic or for a side table to fold laundry. You can also remove the legs and just hang the top of the ironing board on the wall as a fun "Laundry Room" sign. The wording is from a ReDesign with Prima transfer. You can find them on Etsy.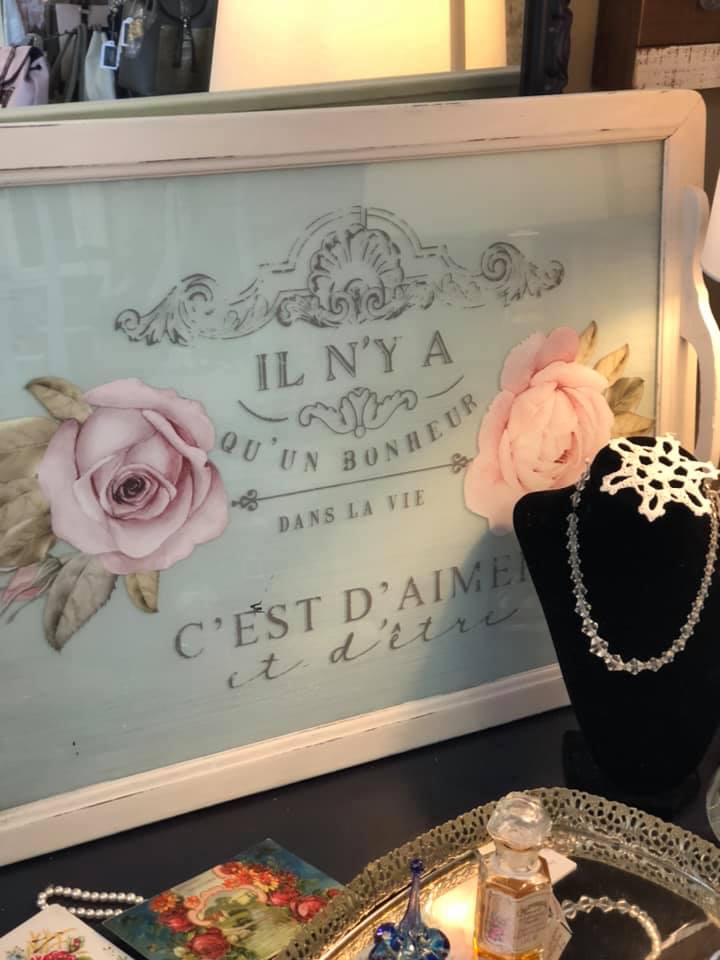 Back in the fifties end tables or serving carts came with a removable tray on top for easy entertaining and serving.

I used one we had leftover from an old table and I decided to paint the underside in a light color. Then I used a ReDesign with Prima transfer. I loved how this turned out! Gorgeous.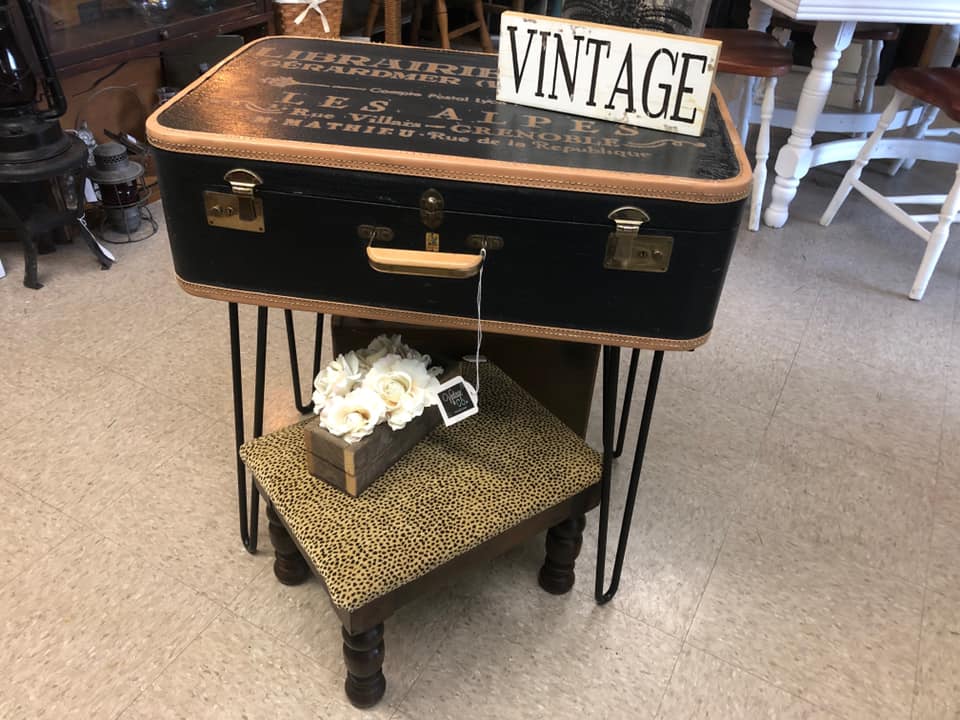 This project was a little bit more difficult. We took an old suitcase and added the hairpin legs (from Amazon) and I used another French decor transfer on the top for decoration. A fun piece!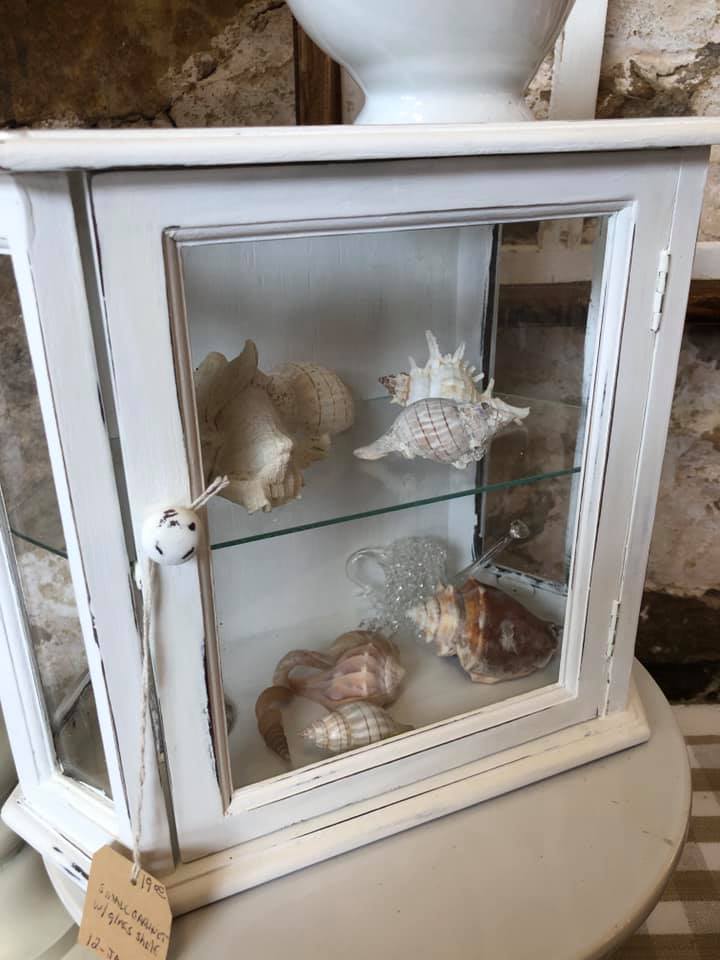 This little glass display case was in the shop for a while before I decided to paint and distress it. Once I did it came to life again!

It was a cute place to display weathered and worn-looking shells. It sold pretty quickly after the makeover. Sometimes a little paint is all you need for a repurpose project!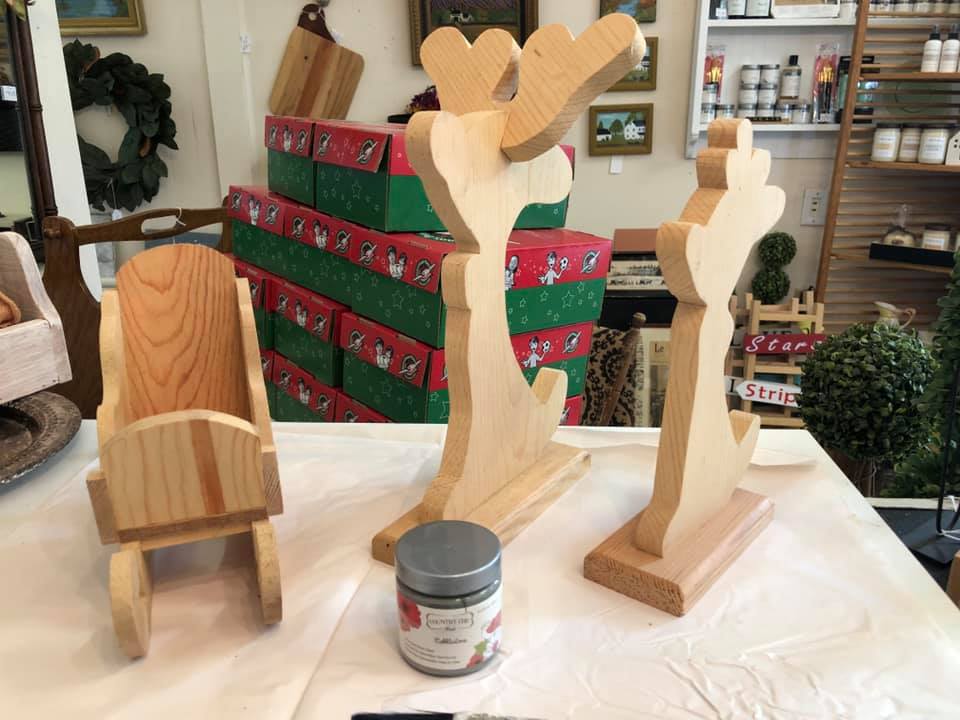 I was able to purchase a few natural wood pieces from the 1980's/1990's that were never finished.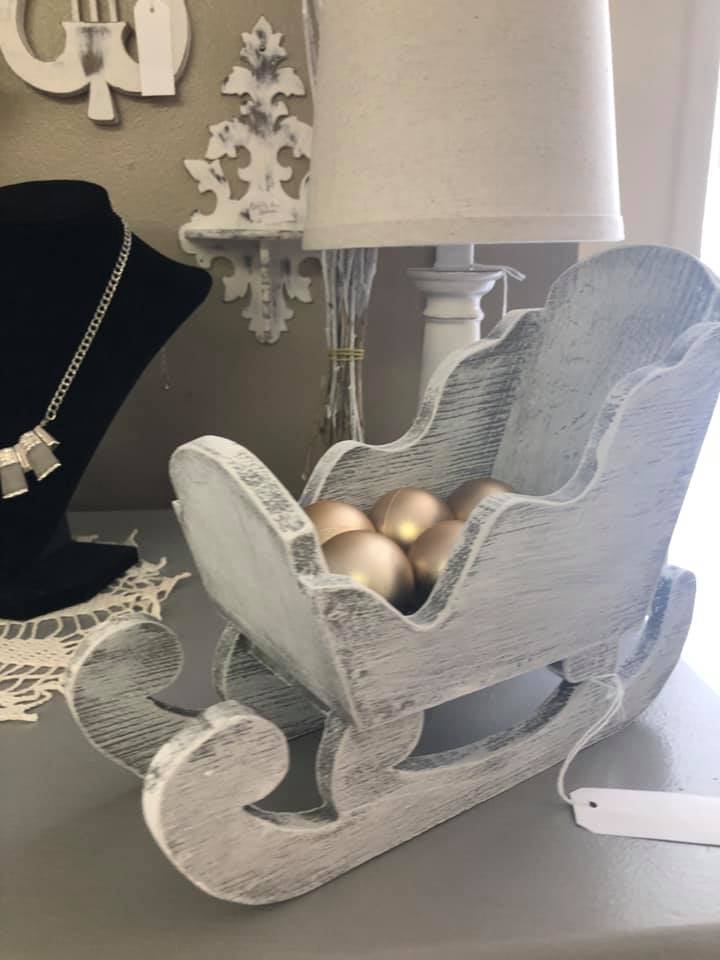 I decided they needed a modern farmhouse feel and painted them with a dark gray first and then I painted them white.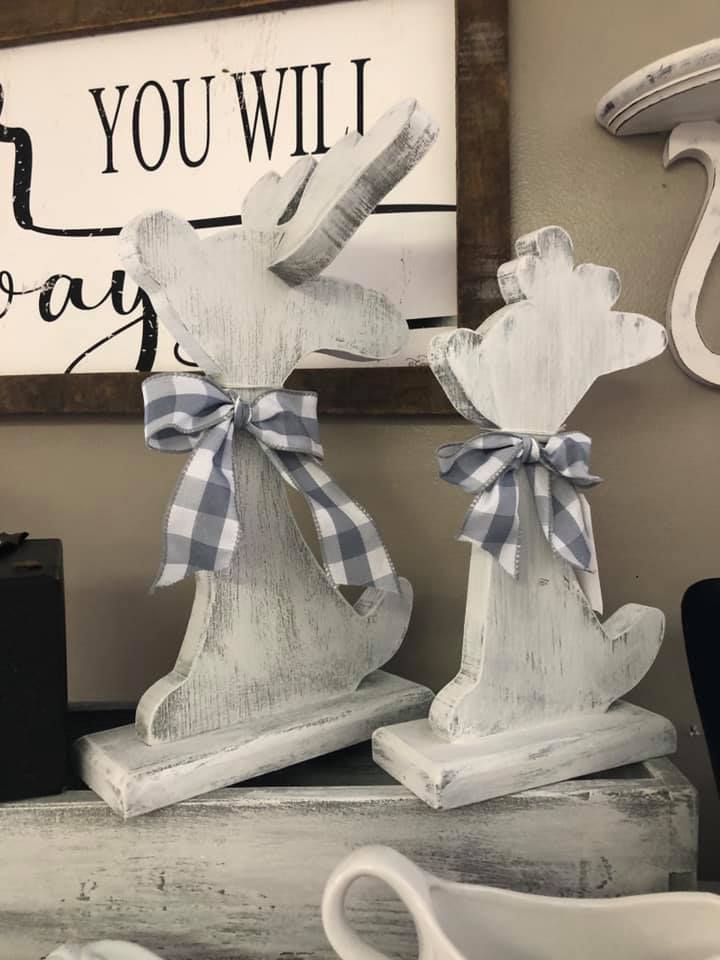 A bit of sanding and distressing and a matching buffalo check ribbon and I was done!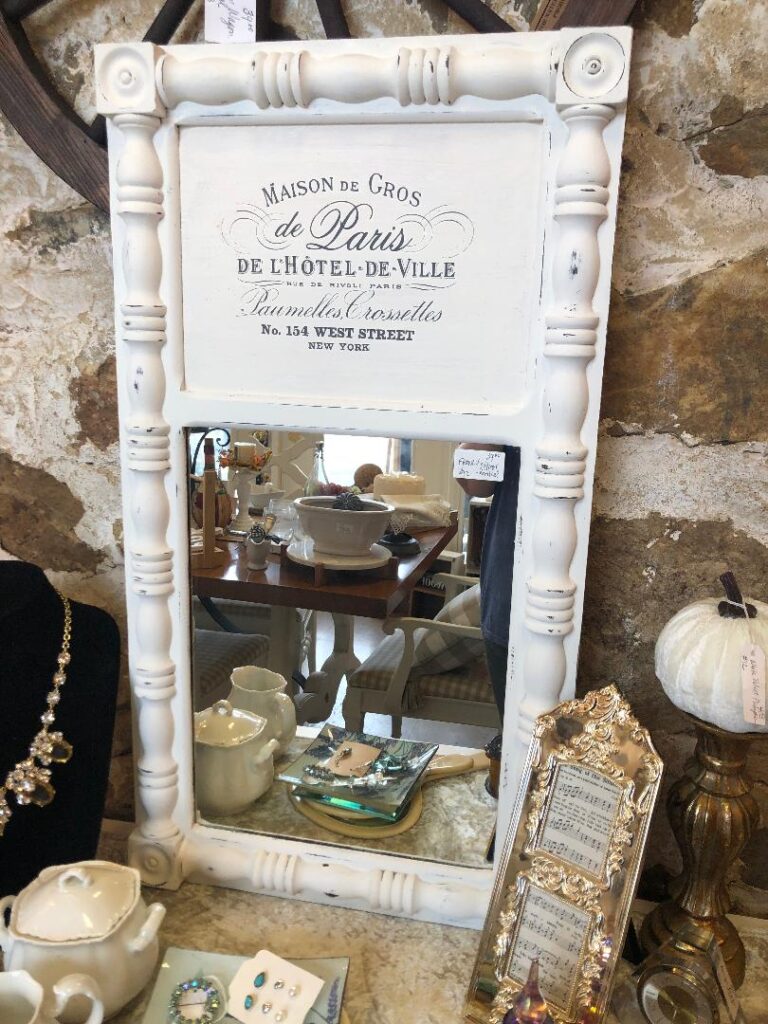 My last offering for today is this wonderful mirror that I received in an auction lot. It had a 1970s design in the upper portion and I knew that painting it white would be a great background for one of the French transfers. (There is also the option to obtain free graphics from the Graphics Fairy. She gives instructions on how to use your printer to create signs.)
I hope you enjoyed reading about some of the projects I've done! I know there are more from the past 7 years so I'll have to do another post soon to cover all of them.
Enjoy the day!