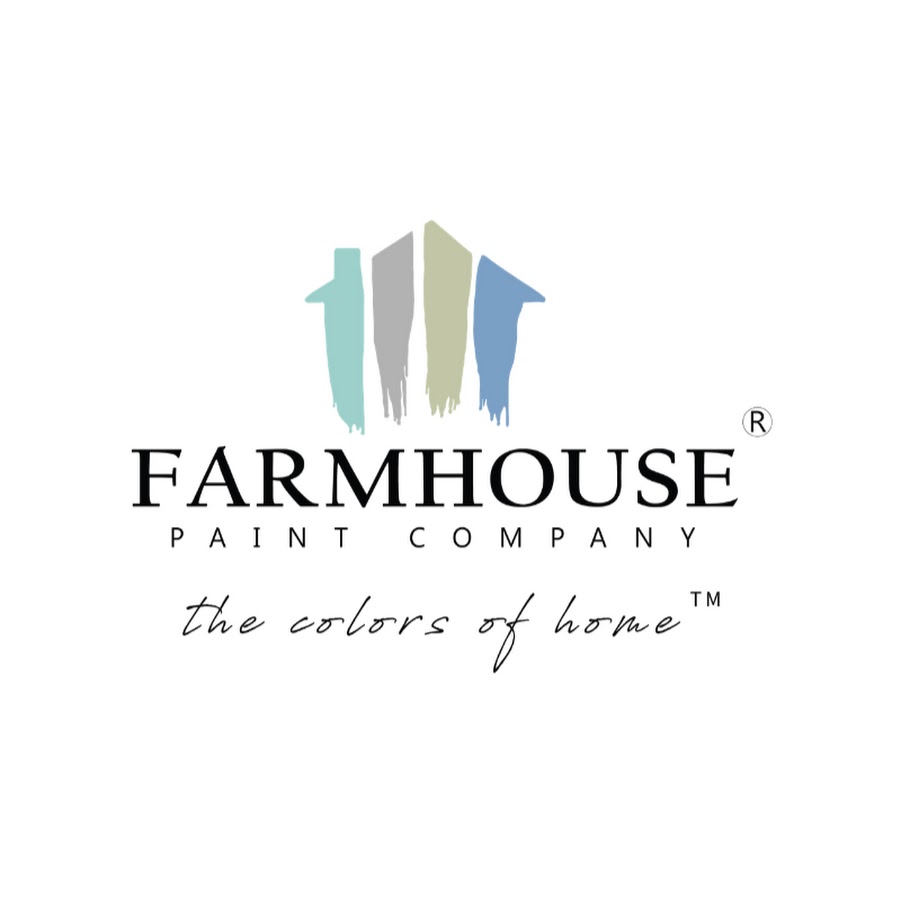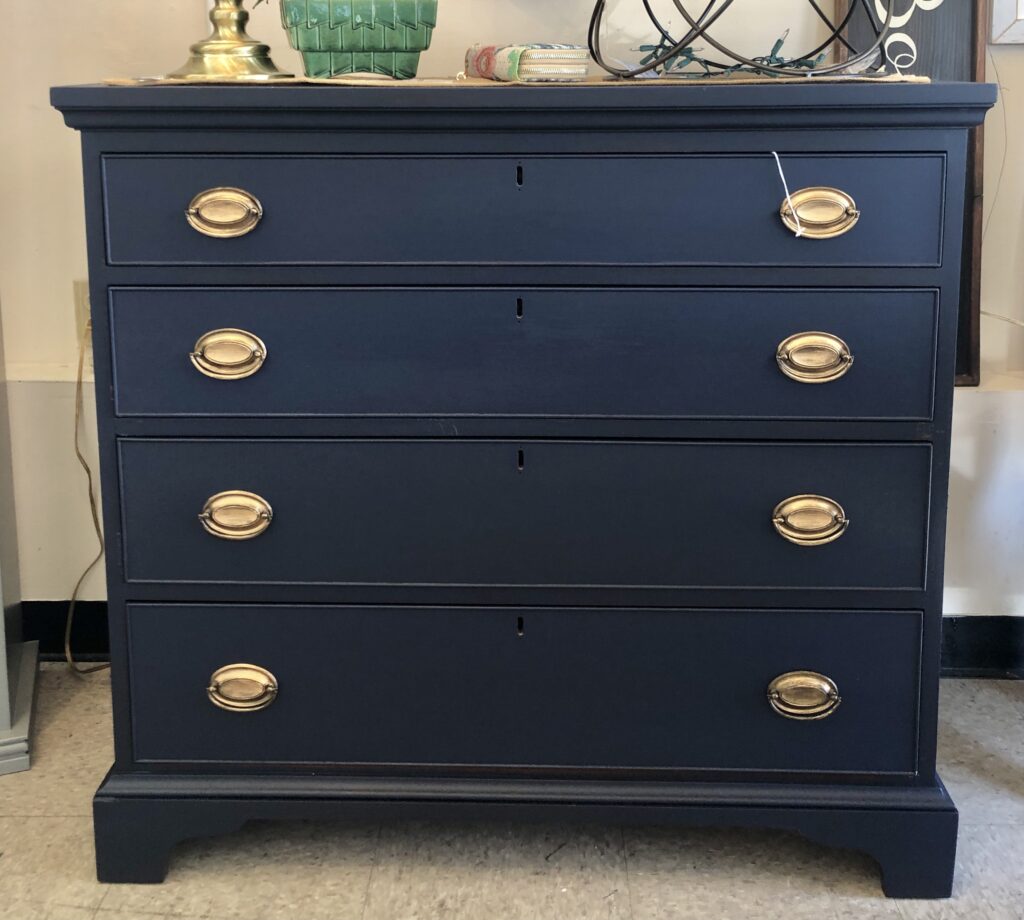 We were on a family trip in North Carolina when we discovered Farmhouse Paint. We liked how it looked, we liked how it felt, and we liked the option to choose a paint that needed nothing else done to it after all of the brush strokes were completed.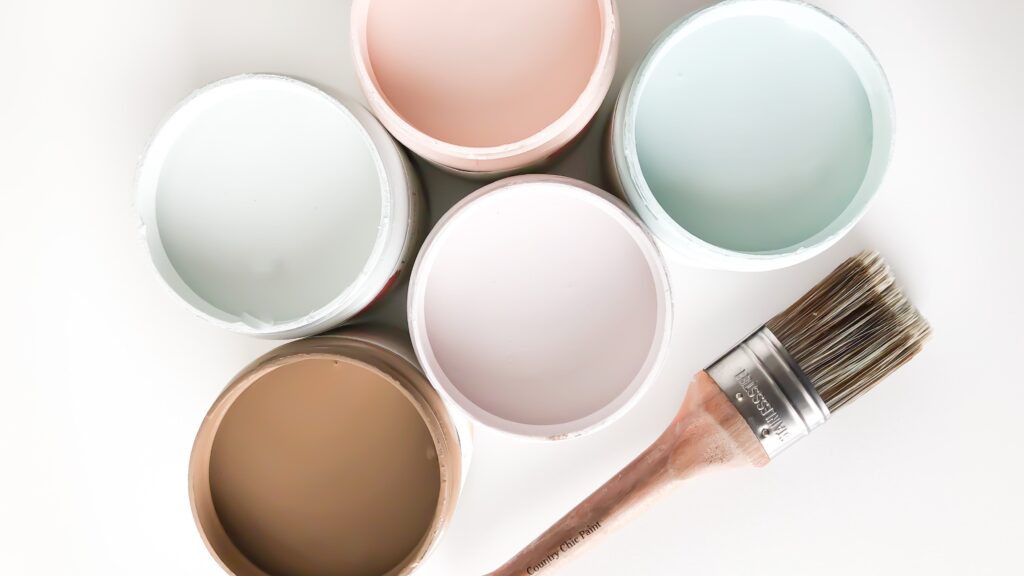 Naturally, we wondered if we would replace our current line, Country Chic Paint with Farmhouse Paint products. And we happily decided "no." We love both brands and look forward to sharing our pieces with either of them. Each one is unique and special with qualities we like and actually need to achieve the look and feel that we want. For example, Country Chic is easier to distress and is very forgiving. It really fills in the gaps on an old nicked-up piece.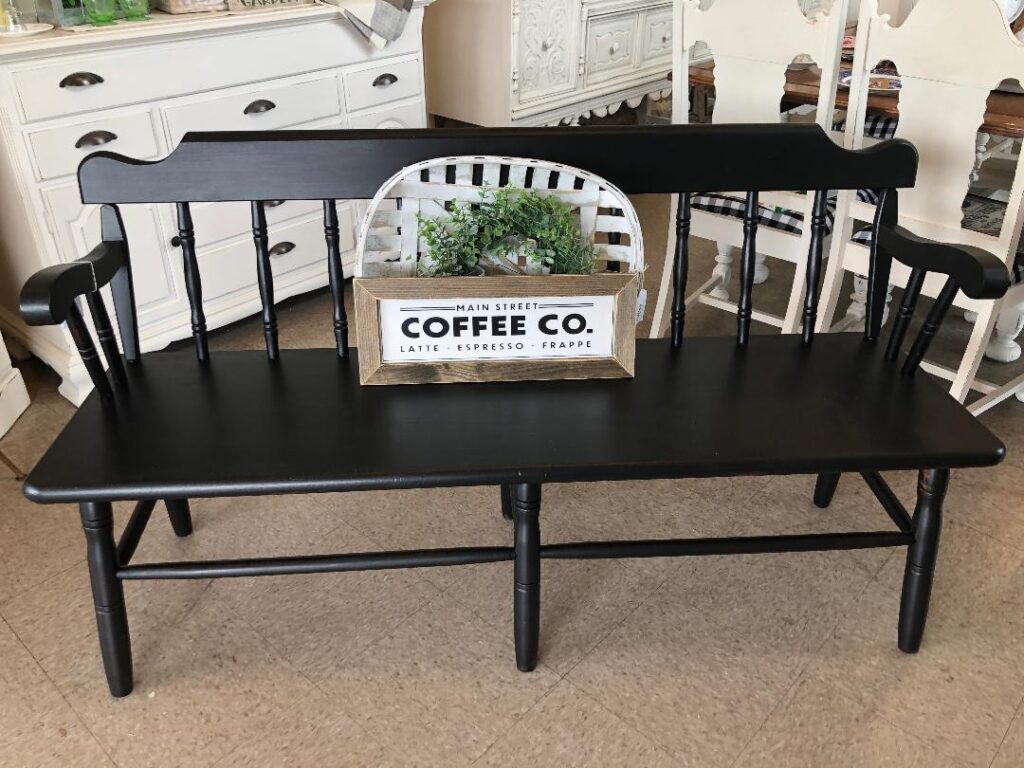 And a great aspect to Farmhouse Paint their line called "Evolution." It is the perfect paint when you need to paint a piece with a quick turnaround time. It dries quickly, doesn't need a top coat, and dries rock solid in one day! We especially liked their "BOHLD BLACK." Just look at the Deacon's bench above, stunning!
So if you would like to read more about this new line click here.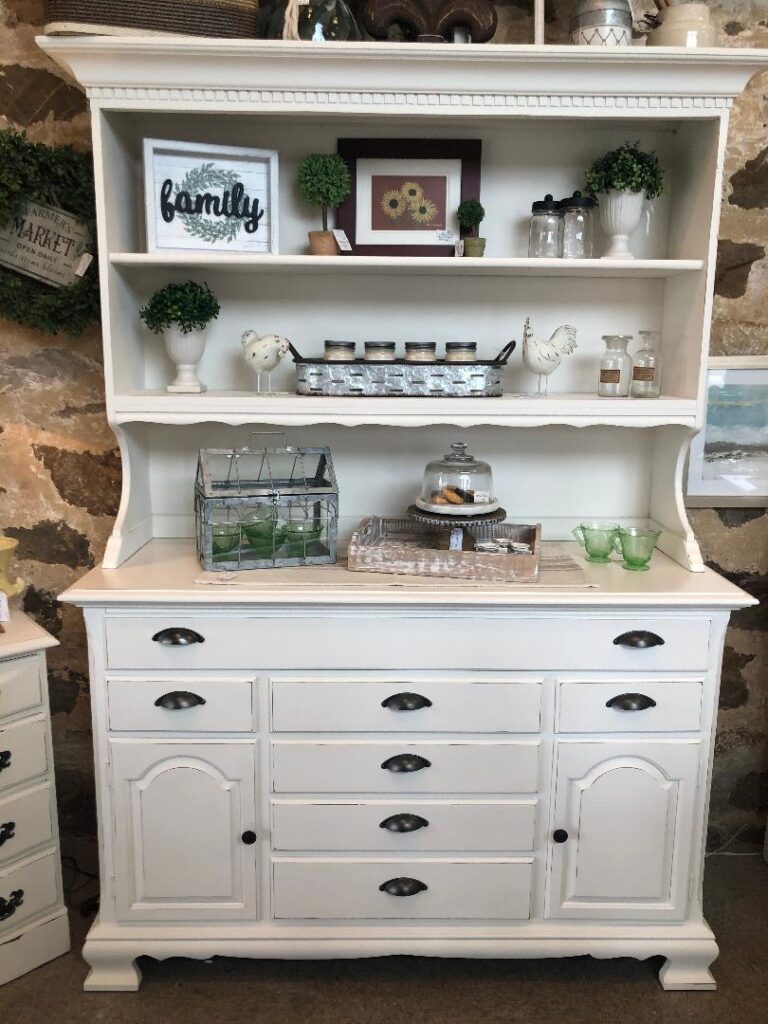 We still have all of the other Country Chic Paint products in our inventory but we are slowly adding in the Farmhouse Paint neutral colors, clear coats, and polish.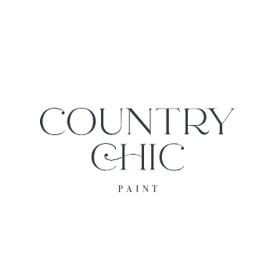 Stop in and pick up either type of paint … with both lines, we've got you covered!