Hello my friends!
Welcome to the 128th Let's Talk Vintage!

I hope you are all enjoying the new season, I know I am!
Today I'm going to share a couple of shop
updates and then get right to your features
as that's what this  linky party is all about!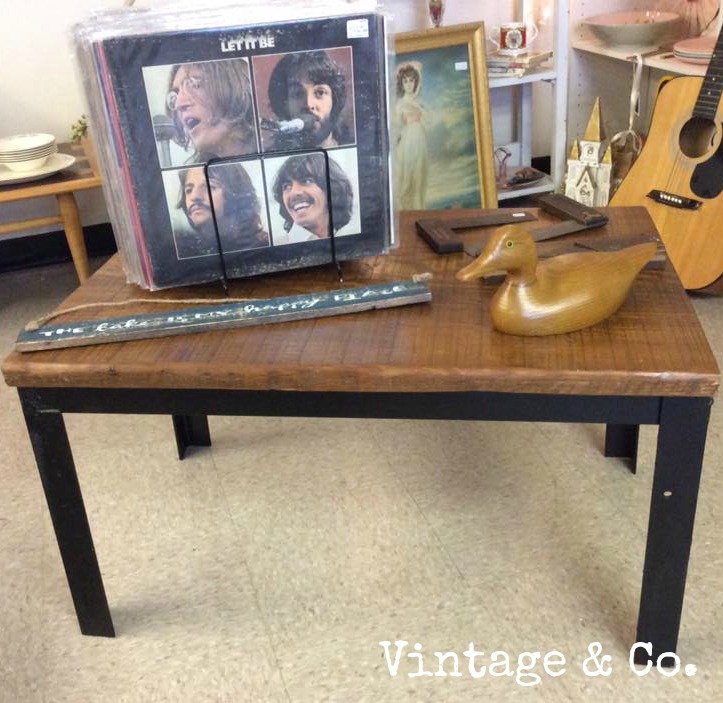 This cool industrial piece had a green base but
a simple change of color gave it a trendier, updated look.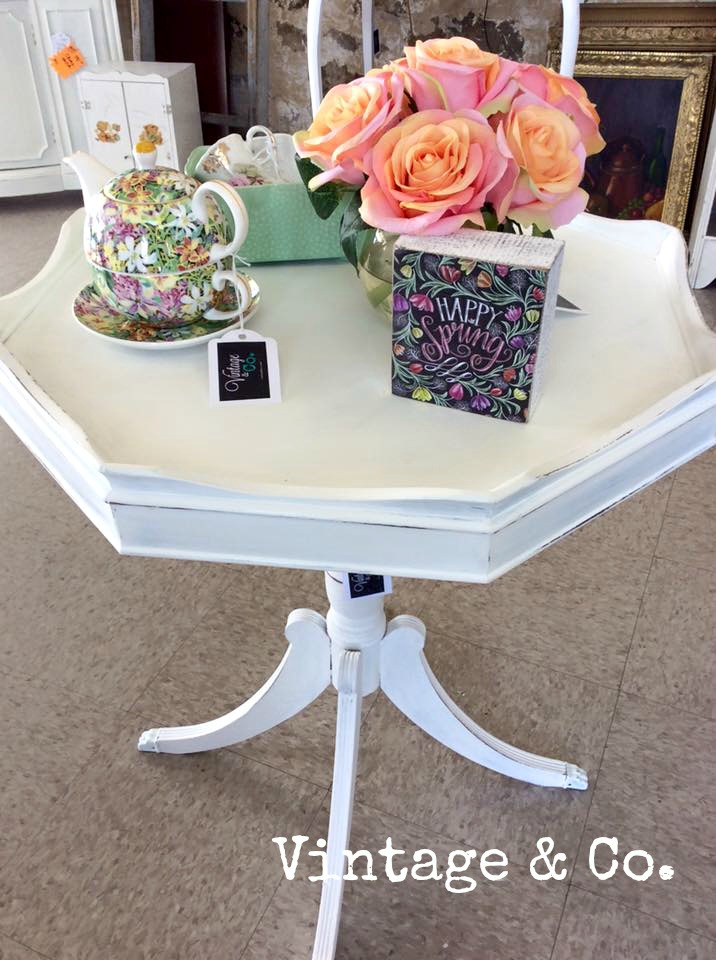 I played it safe and chalk painted this octagon "pie crust" style table
a neutral white.  Love the pop of color displayed, it is kind of
like a blank canvas for anything we place on it!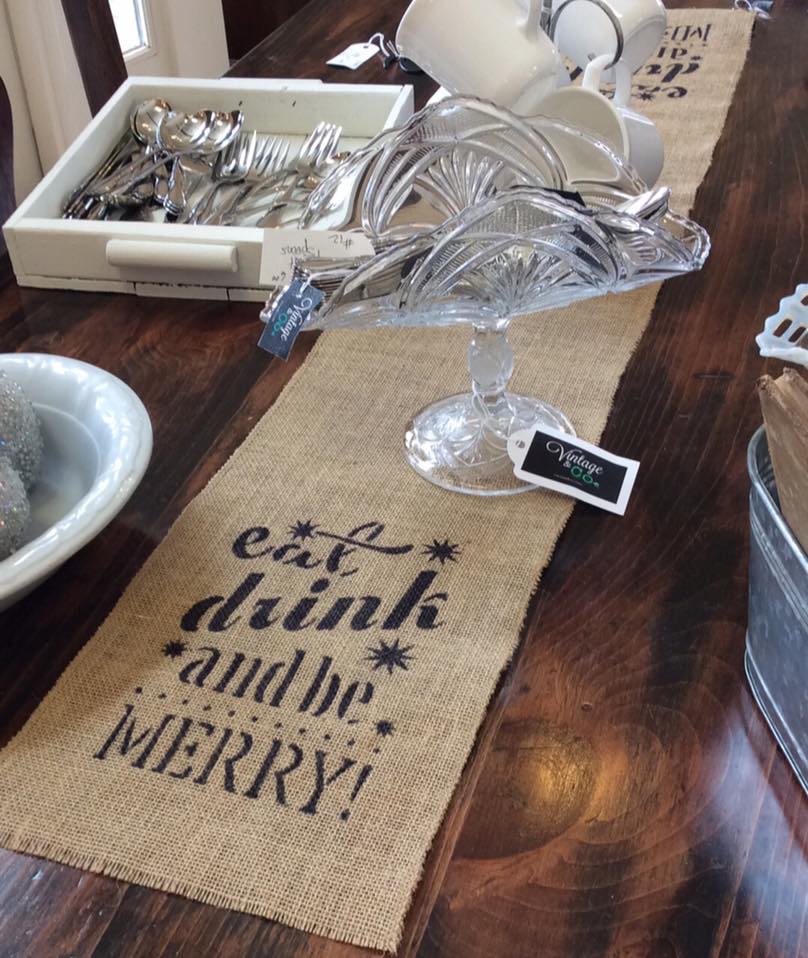 I've been adding graphics to my burlap table runners…
I really like offering other "home goods" and realize I have
come a long way from when I just sold antiques!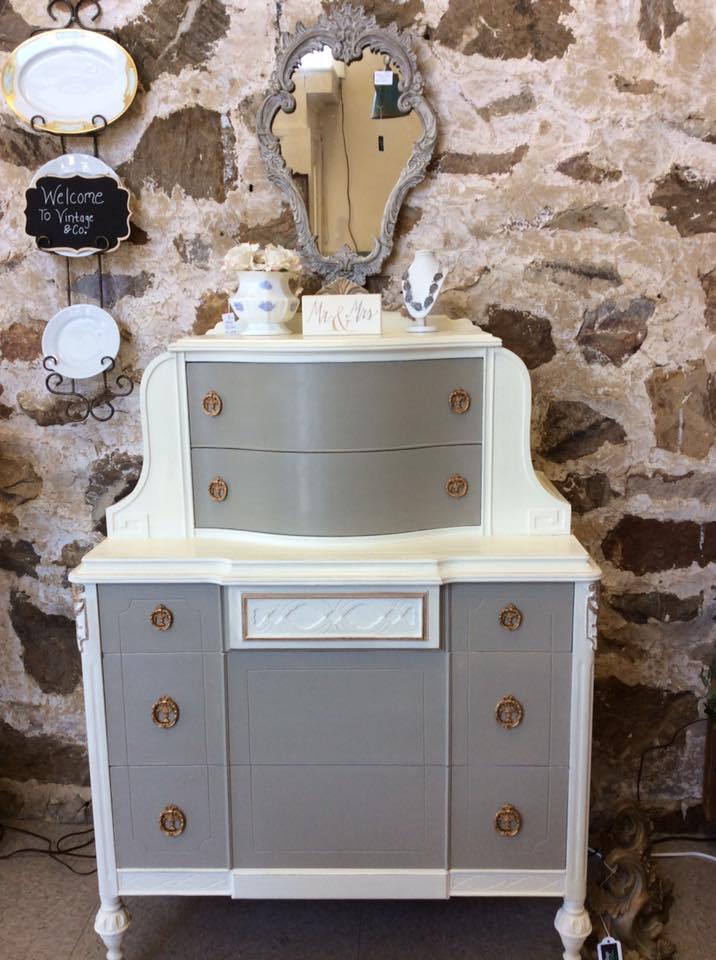 And last… remember this beautiful dresser?
It lasted about a week and a half and sold over the weekend!
Now we have to quickly paint another this week. I've been looking on
Pinterest (and by the way I'd love it if you followed me on there)
and I saw a white dresser with aqua drawers. I can't get this color
scheme out of my head so I think I'm going to go for it!
(What was I just saying about being neutral? 🙂
 
This week we have our one year anniversary
coming up! How did a year go by already?
I'll be back next Tuesday with
pictures from our celebration!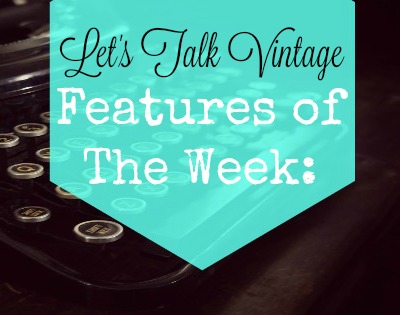 Now let's get to this week's features: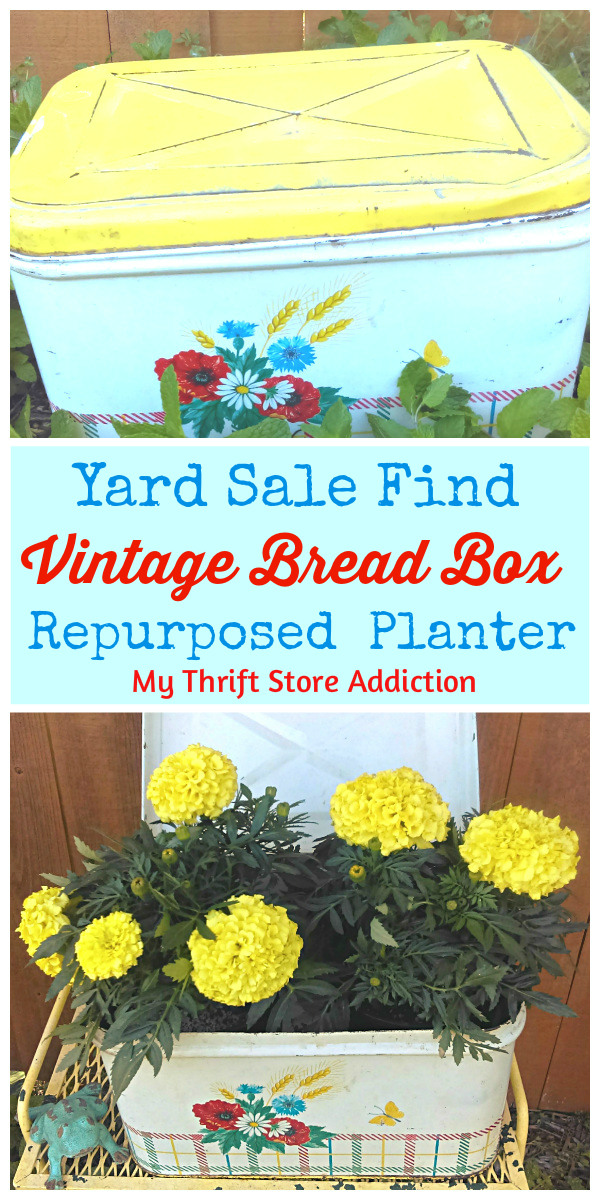 shared her finds… and this repurposed bread box.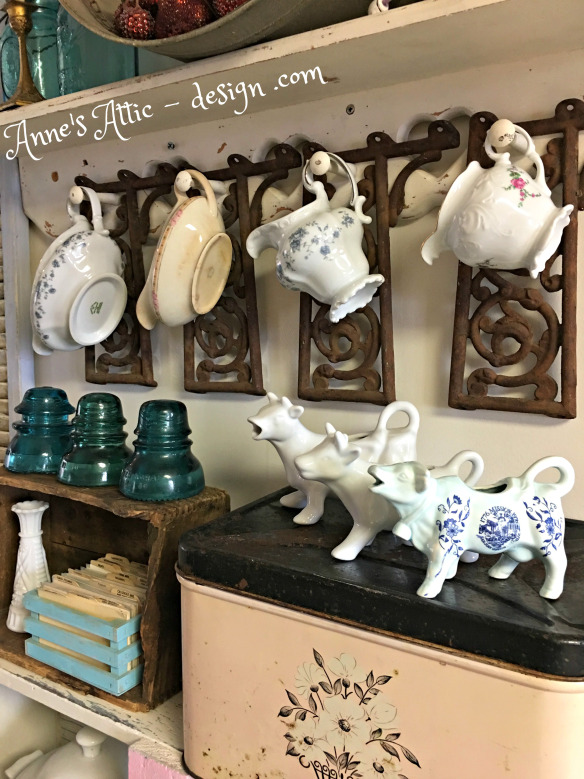 and Annes Attic Design shared her cottage tour….
all kinds of vintage goodies abound!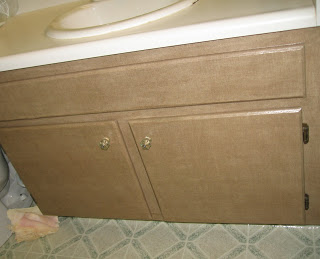 bathroom cabinet makeover.
Amazing what you can do with fabric and
modge podge! Kudos to her for
thinking outside the box!

Now it's your turn! Let's Talk Vintage!